Manchester United could face UEFA sanctions after pitch invaders and late arrival at Old Trafford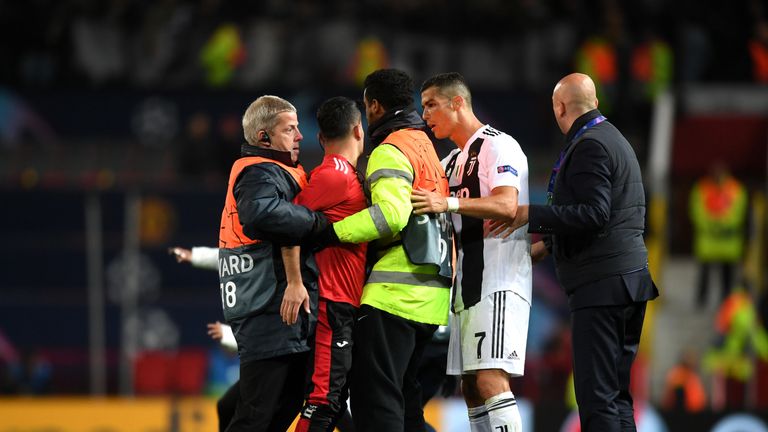 Manchester United could face fresh UEFA sanctions after another late arrival at Old Trafford and three pitch invaders during their Champions League encounter against Juventus.
Last week, United were fined 15,000 euros (£13,202) after arriving late for their home tie against Valencia in early October.
UEFA regulations stipulate that teams must arrive at the stadium at least 75 minutes before kick-off, and on Tuesday, Juventus arrived 65 minutes before the 8pm start, while United turned up at around 7.10pm.
The delay prompted United manager Jose Mourinho to hop off the team bus and walk to the ground, and Sky Sports News understands the club will review their travel plans for games in the future.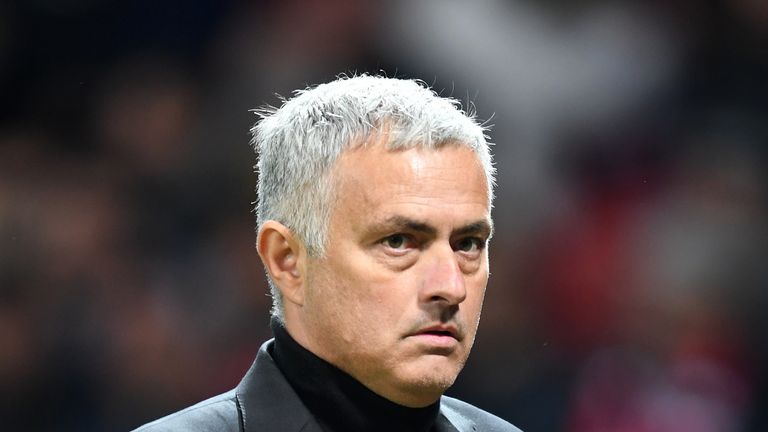 Meanwhile, the Greater Manchester Police confirmed a man was held overnight after being arrested on suspicion of pitch invasion.
A fan ran across the pitch in the first half of the Group H encounter, which Juventus won 1-0, with two more supporters making it onto the field after full-time.
Both pitch invaders after the match sought to get pictures with former United forward Cristiano Ronaldo, with one of them succeeding despite being restrained by stewards.
In December 2014, Tottenham were handed a 15,000 euros fine after three pitch invasions in their Europa League match against Partizan Belgrade.
Source: Read Full Article