Liverpool rediscover true value of winning without 'sunshine football' after Ajax victory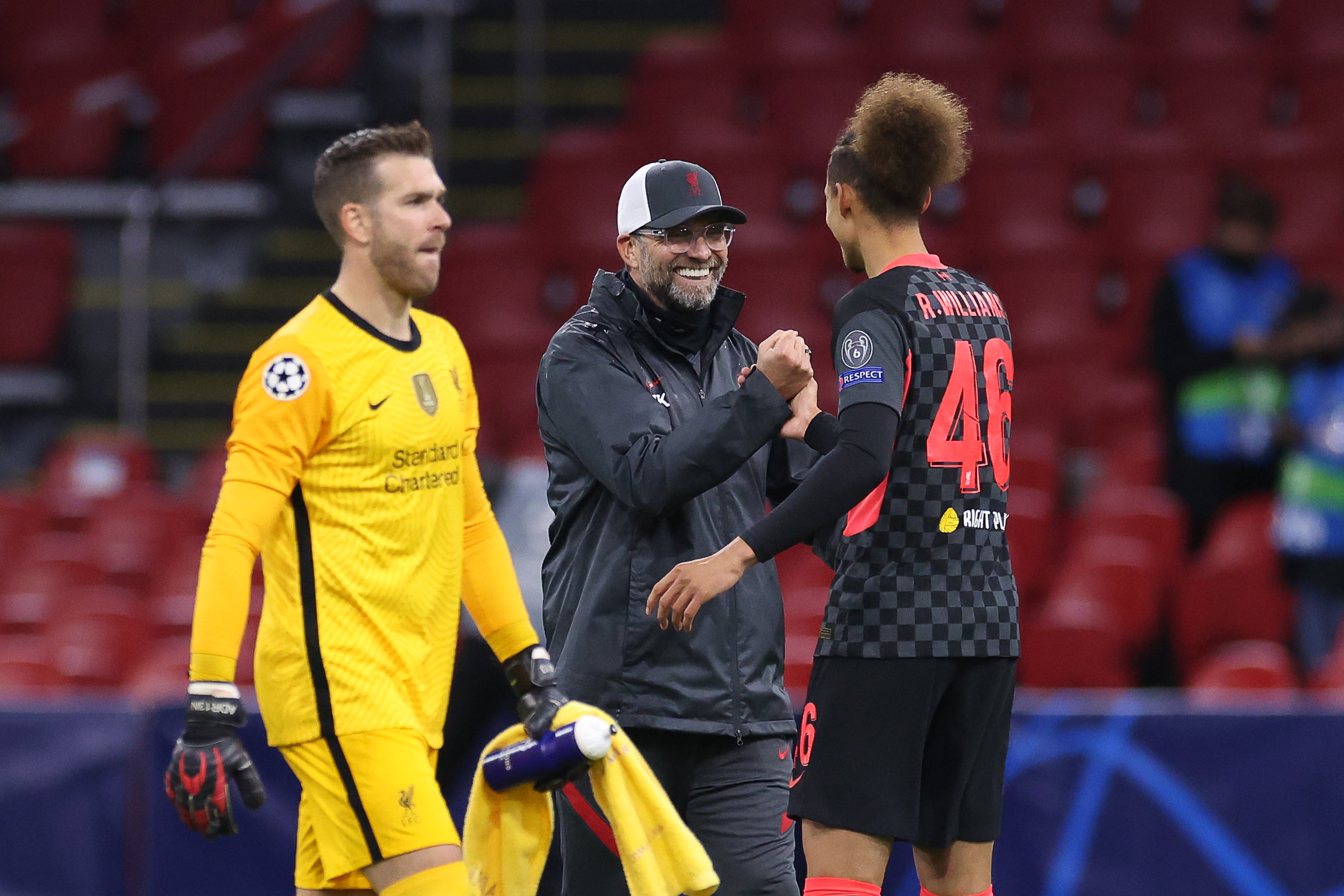 There was no expectation for Liverpool to be at their fluent best against Erik ten Hag's men given the circumstances.
Van Dijk, Alisson, Joel Matip, Thiago and Naby Keita were all unavailable for Liverpool's first European test of the season, with Fabinho being pushed into the heart of defence and Jordan Henderson only being able to play one half of the game.
"The medical department pretty much made the line-up," Klopp admitted and sports science would have also conditioned his decision to take Sadio Mane, Mohamed Salah and Roberto Firmino off on 60 minutes, to introduce the fresh legs of Diogo Jota, Xherdan Shaqiri and Takumi Minamino.
In the most intense season of modern football history, with so much of the Liverpool's spine already unavailable, Klopp has to blend rhythm and rotation.
The positives in a rather unpretty encounter was the brilliant defensive partnership between Joe Gomez and Fabinho, as well as the intensity in possession and out of it that the three substitute attackers offered.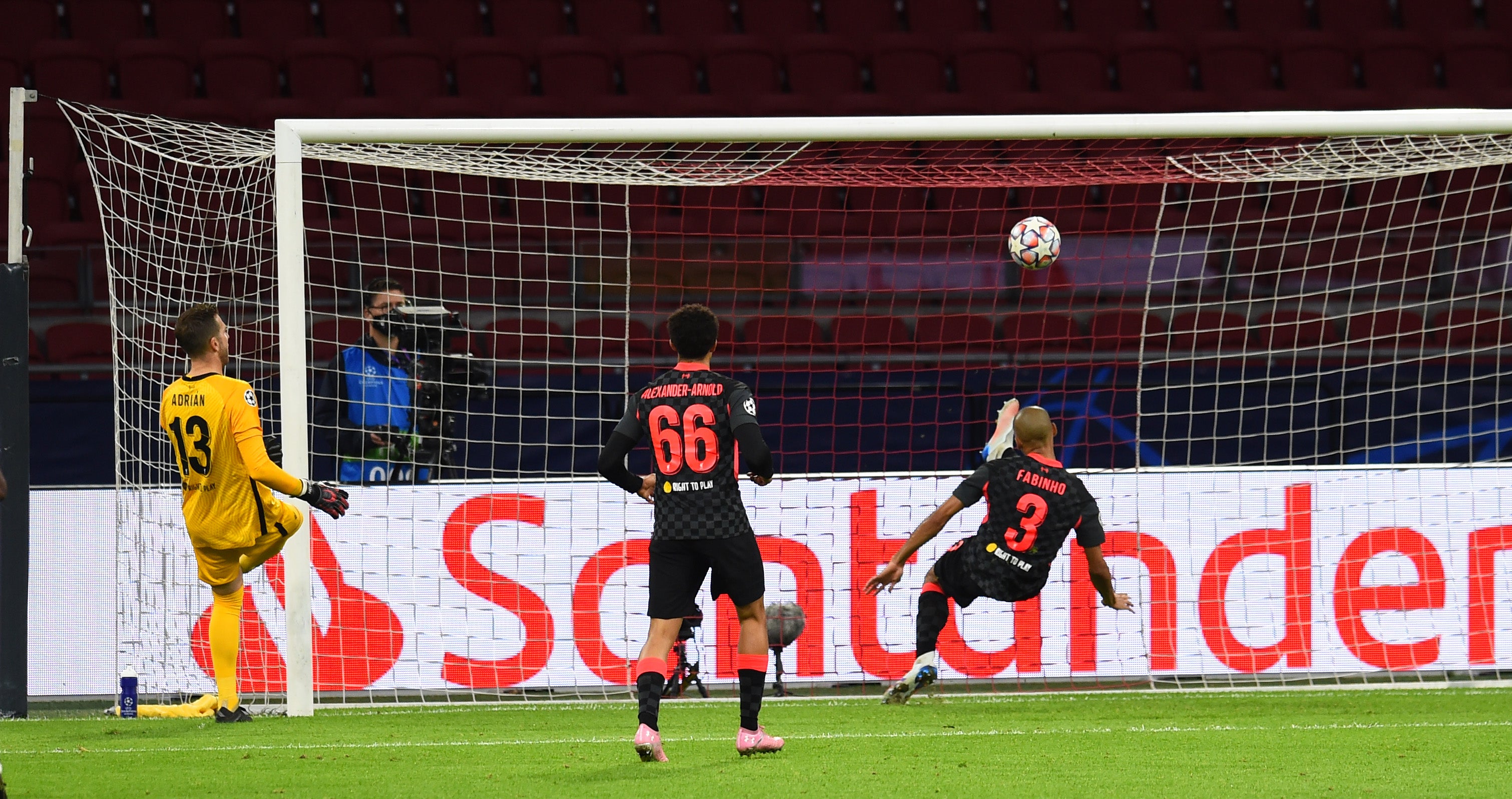 Fabinho leads Liverpool to welcome clean sheet at Ajax in first steps since Virgil van Dijk's injury
Ajax 0-1 Liverpool: In a performance that was not always perfect, a Van Dijk-less Reds side earned a confidence-boosting victory in Amsterdam
There was immense scrutiny on the centre-backs given the absence of Van Dijk, which was compounded by the news that Matip would also sit out the game.
"Was there pressure on the situation? Yes, it's clear for the two in the back there, 100 per cent," Klopp said.
"First game together. Fabinho can play the position, he likes playing it actually.
"I'm not surprised he plays well in there. I'm really pleased for tonight, pleased for him, yes it gave him confidence, for sure it helped us. He had a big hand in this victory."
Fabinho and Gomez were both aerially strong and hugely dominant in their duels. Klopp didn't want to read too much into the securing of a clean sheet, pointing out that fortune was involved.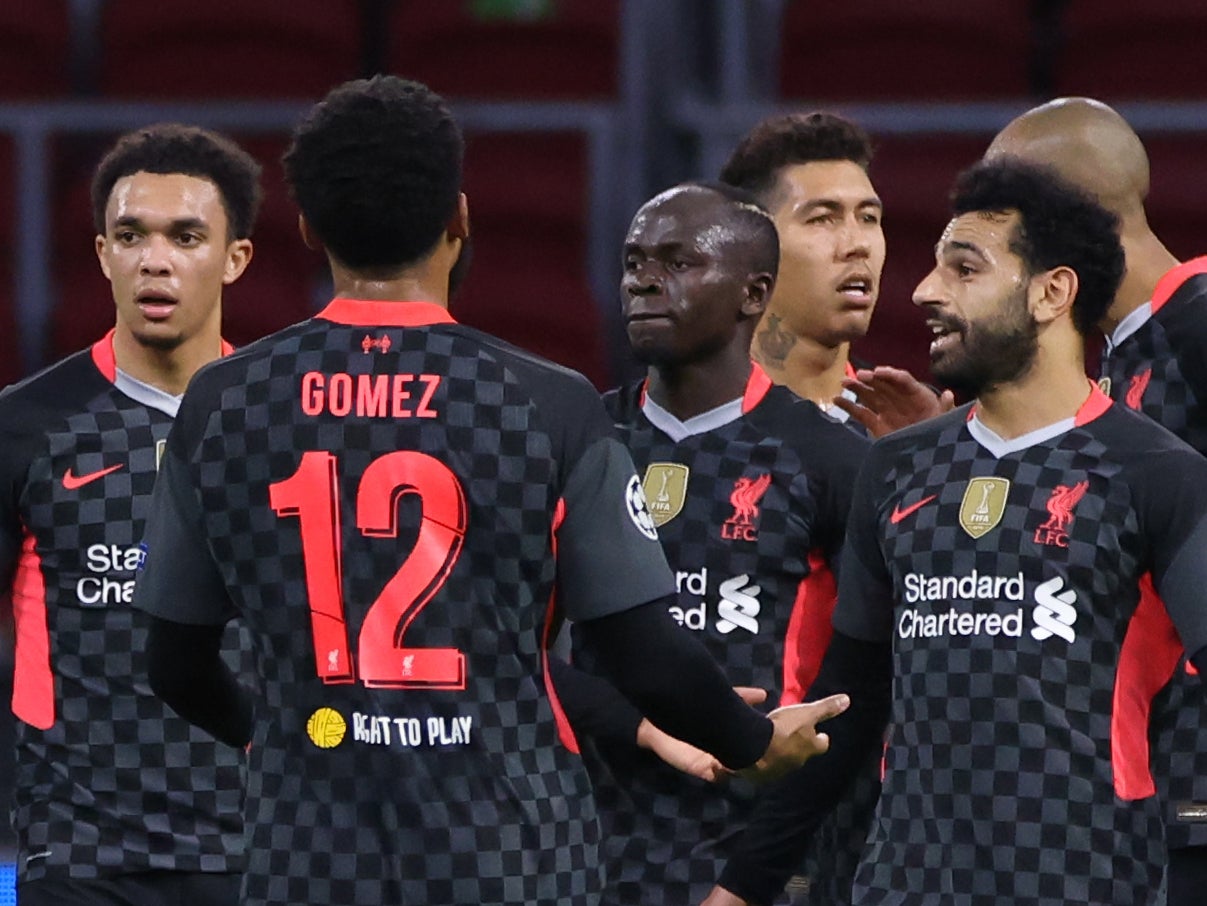 "It is, but we are not dumb enough to think we didn't need a little bit of luck for it because Fabinho needed to make a proper stretch to get that ball from the line, then they hit the post," he said.
"So, a clean sheet is one information but we could have done better. I don't care in the moment, we wanted to win the game, we did that.
"But now we don't hang the clean sheet too high because there were two situations where we were far away from perfect.
"Saturday is a completely different challenge, Sheffield United tonight with their legs on the sofa. And we need to recover now really quickly so that we will be ready for that game."
As the fixtures continue to come thick and fast, Jota, Shaqiri and Minamino will all be pushing for greater minutes after impressing in their cameo roles.
On their triple introduction, Klopp explained: "We defended in a 4-5-1, obviously that means both wingers need to be really involved in defending.
"Then in the moment you win the ball there are incredibly big spaces for the counter-attack and we really thought it made sense to bring fresh legs there.
"All three who came on are, first, in a really good shape, fresh in a tricky, difficult game on a difficult pitch. That helps a lot and you saw they helped a lot.
https://www.instagram.com/p/CGnkuEolnJq
"Shaq won deflections, which is pretty special. Taki in both directions, incredible between the lines. And Diogo is a machine so he can punish opponents in one-on-one situations.
"We had these moments, we didn't finish them off, unfortunately. But it's completely fine, it was important for them.
"Now we started the group, now we have to concentrate on the league again and then Midtjylland is waiting after that."
More non-sunshine, non-world-class football days lie ahead for Liverpool, but they have long showcased an ability to get over the line.
This season, more than ever, the act of winning will supersede the art of it.
Source: Read Full Article