Stephen Curry scores 36 points in Golden State Warriors Game 3 win over Portland Trail Blazers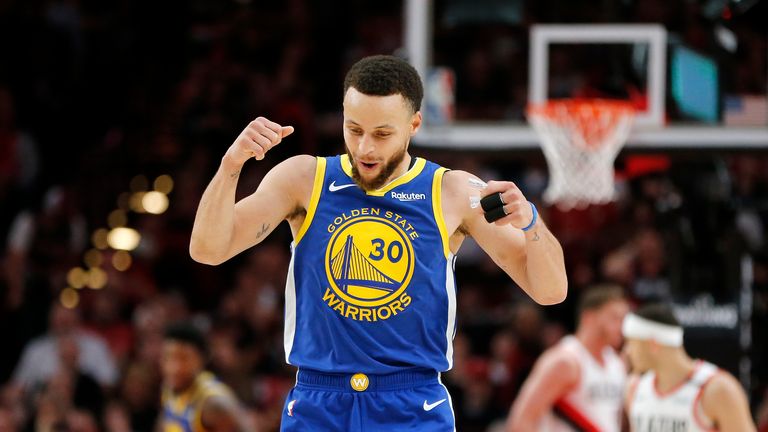 Stephen Curry maintained his hot start to the Western Conference Finals as his 36 points ensured the Golden State Warriors extended their series lead to 3-0 over the Portland Trail Blazers.
For the second straight game the two-time reigning champions required a second-half comeback, which was inspired by Curry's 21 points after the break.
The Blazers had led by as many as 18 points in the second quarter, but a trademark surge from the Warriors in the third put them in prime position to reach the NBA Finals for a fifth straight season.
Curry, who is now averaging 36.3 points per game for the series, struggled to get going early on before eventually finding his rhythm.
Despite having his least efficient shooting game of the series so far, Curry made six three-pointers and went 11-26 from the floor overall, supplementing his total with eight free throws.
The ongoing absence of the Warriors' leading scorer Kevin Durant due to a calf injury has forced Curry to be more aggressive, with his numbers way up on his performance in the opening round against the Los Angeles Clippers (24.7 points per game) and in the Conference semi-finals against the Houston Rockets (23.8 points per game).
Click the video at the top of the page to watch highlights of Curry's latest scoring explosion.
Source: Read Full Article