French Open could be cancelled due to national Covid-19 restrictions, warns organiser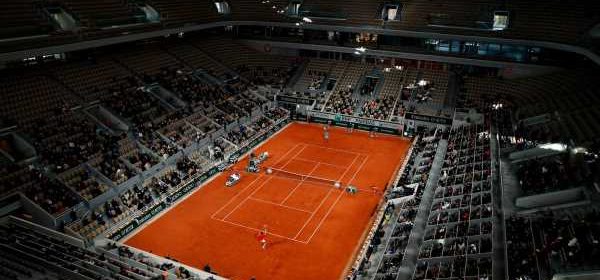 Gilles Moretton admitted cancellation would be an option if the situation in France does not improve
The French Open could be cancelled if strict lockdown measures in the country remain in place by the start of the tournament, the president of the French Tennis Federation has warned.
Gilles Moretton said he "dare not imagine" the cancellation of Roland Garros, one of four major tournaments on the tennis calendar, but admitted that it would be an option if the situation in France had not improved ahead of the scheduled start date of 24 May.
French president Emmanuel Macron announced a third national lockdown on Wednesday in response to a surge of Covid-19 cases in the country, which he said was set to last four weeks from Saturday. Infection rates in France are one of the highest in Europe, with Paris facing the worst of the "third wave" of the pandemic.
"At the moment, we are on track, the tournament is on the scheduled dates," Moretton said.
"But if we are told to lockdown for two months, we will have to take the necessary measures, the worst being the outright cancellation, but I dare not imagine that."
Read more:
Lee Collins death: Yeovil Town captain dies aged 32
England Euro 2020 squad: Who's on the bus, who could miss out? 
England players must realise their power after passing up chance to protest over Qatar
The making of Sam Curran, a quick learner who is wasted down England's batting order 
How Olympic inclusion highlighted breakdancing's cultural divide
The tournament was moved from its usual May-June slot last year due to the pandemic, and was instead played in September to October with crowds at Roland Garros limited to 1,000 per day.
"We are studying a lot of options for Roland Garros 2021," Moretton added.
"There is a total range, or almost total because I dare not imagine a 100 per cent crowd level.
"But that can start from behind closed doors to a level that will not be 100 per cent. All the options with us are ready.
Independent Rugby Newsletter
Live Rugby union coverage direct to your inbox every week
Read our privacy notice
Independent Rugby Newsletter
Live Rugby union coverage direct to your inbox every week
Read our privacy notice
"We meet all the players regularly and we will have to wait to see how things turn out."
Source: Read Full Article