Manchester United vs Sheffield United result: Five things we learned as Blades shock Red Devils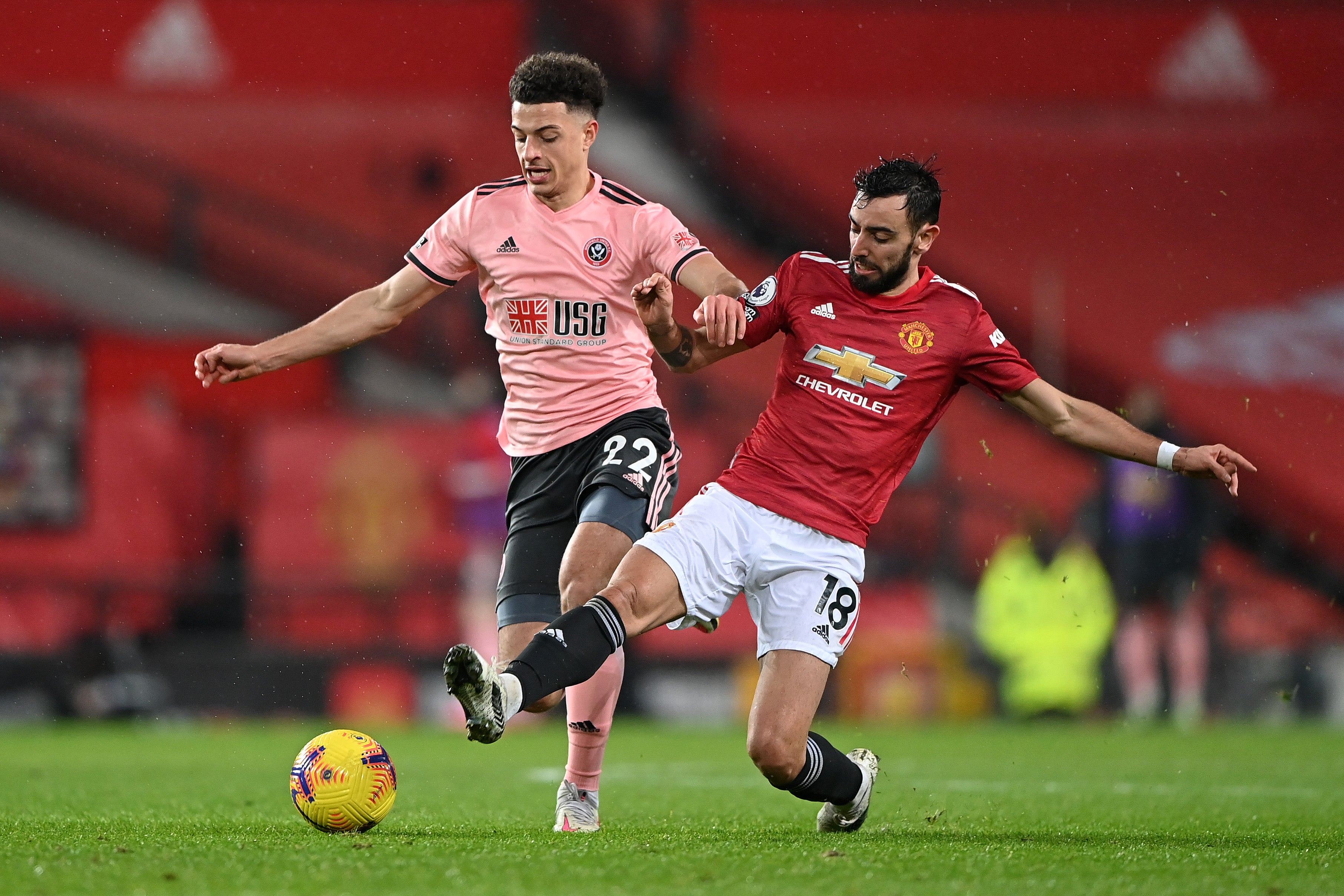 Sheffield United had several impressive performers, though of course the manager will point to the importance of the unit as a whole functioning in the way he hoped.
At the back though, two at opposite ends of their careers were excellent: Phil Jagielka, 38, and Ethan Ampadu, 20. The veteran's only real moment where he came off second-best was in losing Harry Maguire for a bullet-like header into the bottom corner; the on-loan Welsh youngster made no such costly errors.
He was fantastic defensively, clearing plenty from the edge of the area and making a couple of well-timed tackles, but his rampaging run forward from one box to the other was also memorable.
It didn't lead to a chance, but relieved the pressure on his team and served as a reminder of his midfield-playing capacities too.
United's big two
For most of the season, Bruno Fernandes has been the man in the middle winning points and burying penalties for Manchester United. Recently, Paul Pogba has taken over the game-changing mantle, securing victories against Burnley and Fulham in the past few games.
During those same two fixtures, and again against Liverpool, Fernandes fell short: on the periphery, threatening only from range or with one killer pass if given space, largely frustrated. Four league games in succession, he has failed to be the one to spark United into life.
That's perfectly fine and acceptable – but they need somebody else to. Pogba couldn't raise his own game this time out either, and there were few clear chances created as a result.
Top and bottom
A draw here would have taken United level on points with City at the top; a win would have put them two clear having played a game more.
After four home league wins from the last five – the other a goalless draw in the Manchester derby – nobody would have had any other kind of result as plausible.
A thoroughly unexpected defeat hands advantage to their rivals in the various chases that teams have identified behind closed doors, be they of titles of top-four finishes.
As for the Blades – this might have been the shock of the season for individual results, but it only makes their abomination of a campaign all the more stark.
They are up to eight points, 0.4 per game won on average, and even if a measly total of 32 points is required to avoid the drop, they still have to win eight of their last 18 games – quite the effort after winning two in 20. This is a result to build on, but not one which offers hope of salvation.
Source: Read Full Article