LeBron James, Kevin Durant and the telltale sign of change
ESPN.com NBA writer since 2010
Covered Cleveland Cavs for seven years
Author of two books
Brian Windhorst and a team of ESPN's Insiders sort out life and the news from in and around the NBA world.
For a long time, the greatest compliment you might have been able to pay LeBron James or Kevin Durant was they were … inevitable.
Maybe the stars of the Los Angeles Lakers and Brooklyn Nets didn't always win, but they always scared their opponents and always gave their teams a chance no matter the circumstances, pretty much the highest level one can ascend to in basketball.
The indications over the past year or so, though, are that this simply may no longer be true.
This is part of a star player's career arc, of course, but it also is relevant when considering the league's balance of power.
Let's be clear: James and Durant remain unquestionably among the elite players. Durant started the week fifth in scoring, at this early stage averaging his most points per game in eight years. James is two months from turning 38 and is averaging 26 points, nine rebounds and seven assists.
But their ability to unfailingly lift their teams, regardless of their makeup, to endless title contention might have passed. This is a dangerous position to take, which is why it's littered with "mights" and "maybes." All-time greats have a way of making people eat such sentiments.
Their teams, even with younger potential Hall of Famers playing alongside them, are a combined 3-10.
In March, with the Lakers in a losing streak that helped submarine their postseason hopes, James declared: "Until you stomp me out, cut my head off, bury me 12 feet under, then I got a chance."
Frankly, that was accurate. In James' 10 career trips to the NBA Finals, he was on the conference's top-seeded team only twice, and nine different times in the lead-up to the Finals he led teams to series wins without home-court advantage. Records just didn't matter; James was just too good.
You could point out that James' current Lakers team is ill-constructed and not equipped to compete at the highest level and shouldn't be compared to the past. That's fair, but consider the case of James' 2017-18 campaign with the Cleveland Cavaliers.
The Cavs ranked 29th in defense, saw coach Ty Lue require a leave in the middle of the season for medical reasons, had a group of misfitting former All-Stars (Derrick Rose, Dwyane Wade and Isaiah Thomas) cast off during the season, started 18 different players and had co-star Kevin Love miss 23 games because of injury.
The Cavaliers made the Finals.
James was, well, inevitable. He played all 82 games and put up his typical wild numbers. In the playoffs, he averaged 34 points and a league-high 42 minutes while making two buzzer-beaters and winning two Game 7s — during which he averaged 40 points, 11.5 rebounds and eight assists on 57% shooting while sitting on the bench a grand total of 4 minutes, 35 seconds in them.
He became the first player in league history to average a triple-double in the Finals, the eighth consecutive in which he played and the ninth in an 11-year span.
From 2011-12 to 2018-19, Durant's teams won 72% of their games — omitting the 2014-15 season, which he largely missed because of a Jones fracture in his foot — and made the Finals four times. Those teams had some other excellent players on them, but it was Durant who won the Finals MVPs during his two championship campaigns with the Golden State Warriors.
In the 2021 playoffs, with Kyrie Irving sidelined and James Harden hobbled, Durant averaged 34.3 points (most in his playoff career — and he led the postseason in scoring average five times). In the iconic seven-game series with the Milwaukee Bucks, he averaged 35 points and 11 rebounds in 43 minutes per game. Had he famously been one inch farther back to drain a 3 instead of 2 that forced overtime in Game 7, there unequivocally would've been a different champion that year.
But by the end of the 2021-22 regular season, both James and Durant were on vacation, something that had never happened since they were in the league together. Watching their teams in the early going this season, does it feel prudent to leave their schedules open again for June?
The Nets' and Lakers' miserable starts don't define their seasons. Naturally, both teams are expected to find their level at some point. But what is that level?
It's a fair question, and even asking it makes the point (maybe).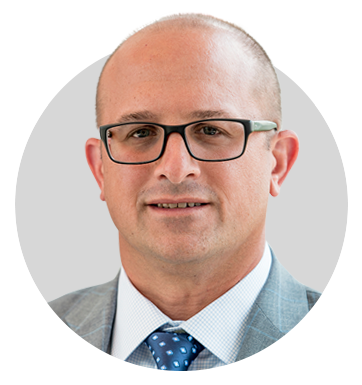 NBA front-office insider Bobby Marks receives a text message then goes to the whiteboard:
Incentivize drafting and retention? You don't say!
The text from a team executive arrived in the middle of a Warriors game.
"Would the NBA really propose a rule like that?"
The question was a reference to a hypothetical luxury tax change posted on my whiteboard that would give teams a tax break for salaries paid to NBA players they drafted then retained.
"I really like that," the exec texted.
It was a surprising reaction, because this particular team is one of those in line to receive over $17 million as part of the tax distribution after the season. In August, $10.5 million from the 2021-22 season landed in its bank account.
The Warriors' projected $500 million payroll ($270 million is luxury taxes) next season is at the center of attention after Jordan Poole and Andrew Wiggins recently signed extensions. And it is a topic of discussion among teams within negotiations of a new collective bargaining agreement.
But here's the difference from Golden State and teams like Brooklyn and the LA Clippers, who also pay a substantial luxury tax penalty: The Warriors built their roster through the draft; the Nets and Clippers constructed theirs in free agency and trades.
Outside of the 2020 trade to acquire Wiggins and the free-agent signings this offseason of JaMychal Green, Donte DiVincenzo and Andre Iguodala (they count a combined 6.6% toward the salary cap), every player on the Warriors' roster has been drafted. Next season, 10 out of the 12 players will be former draft picks.
That leads us to this question: Why should Poole and Stephen Curry be taxed at the same rate as Kawhi Leonard, Paul George, Kevin Durant or Kyrie Irving?
Instead of penalizing a team such as the Warriors, why not incentivize drafting and developing by creating a sliding scale that reduces the taxable salary if the players were drafted by that team?
For example, let's say there was a 25% tax break for these players. So next season, Curry's $51.9 million salary would only count $38.9 million against the tax. Wiggins, on the other hand, counts as the full amount because he was acquired in a trade.
Using this accounting, the Warriors' tax bill would be reduced from that projected $270 million to … $47 million.
Is that fair? Yes, when considering the goal of any team is to draft and then develop a sustainable, if not championship, roster.
If you want further proof, just ask the non-taxpaying team that sent the Friday night text message.
Brian Windhorst has something to say about that …
The Warriors love this concept, but it might be a hard sell to a majority of their rivals. Golden State has won four titles in the past eight years, and it zoomed past the Lakers and the New York Knicks as the highest revenue team in the league now that it resides in San Francisco.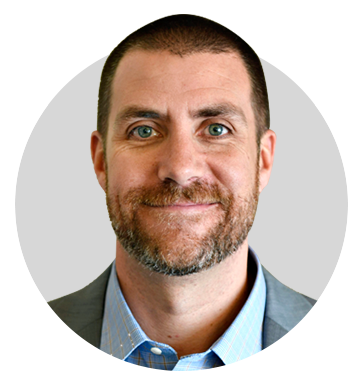 Speaking of flying high, ESPN's reporter in Dallas, Tim MacMahon, reports on Luka Doncic's prolific scoring start:
Doncic: 'Don't think I need to score 30 every night'
Luka Doncic joined historically exclusive company when he danced through the Orlando Magic's defense in the final minute of the first half Sunday night, dribbling between his legs then behind his back to create a path into the paint, where he muscled in a reverse layup for an and-1 over 7-foot-2 Bol Bol.
That bucket gave Doncic 30 points already in the game, a benchmark the Dallas Mavericks' superstar has hit in each of the first six games of the season. That hasn't been accomplished in the NBA since Michael Jordan did it during the 1986-87 season, according to ESPN Stats & Information research.
Can Doncic, who leads the league with 36.7 points per game and a 40.9% usage rate, sustain such an extraordinary pace?
"I don't think I need to," Doncic said after he finished with a season-high 44 points in the win against the Magic. "Some nights, I'm going to get doubled every time and somebody else is going to be open all game. There's different teams, different coverages. I don't think I need to score 30 every night."
Dallas is 3-3 despite Doncic's individual brilliance. The Mavs have managed to blow double-digit fourth-quarter leads in two of their three defeats, including Saturday night's overtime loss to the visiting Oklahoma City Thunder, as the Mavs melted down after leading by 16 with 3:57 remaining in regulation.
There is a school of thought around the league that opponents should be willing to live with Doncic dominating early in games. The logic is that if Doncic is expending energy to constantly create off the dribble, he is likely to be fatigued by the fourth quarter.
Opponents occasionally opt to force the ball out of Doncic's hands down the stretch and dare other Dallas players to beat them. In many instances, Doncic's teammates haven't been able to establish a rhythm because he is so ball dominant.
"When someone's going like that and has 30 in the first half, you just have to wait," Mavs coach Jason Kidd said. "Then it becomes hard, because when you have the opportunities, you have to make them. … When you have a superstar like that who can control the game, you just have to be patient, but you have to be ready."
Source: Read Full Article