England's new radical Dan Lawrence ready to be unleashed in Sri Lanka, home of cricket's greatest mavericks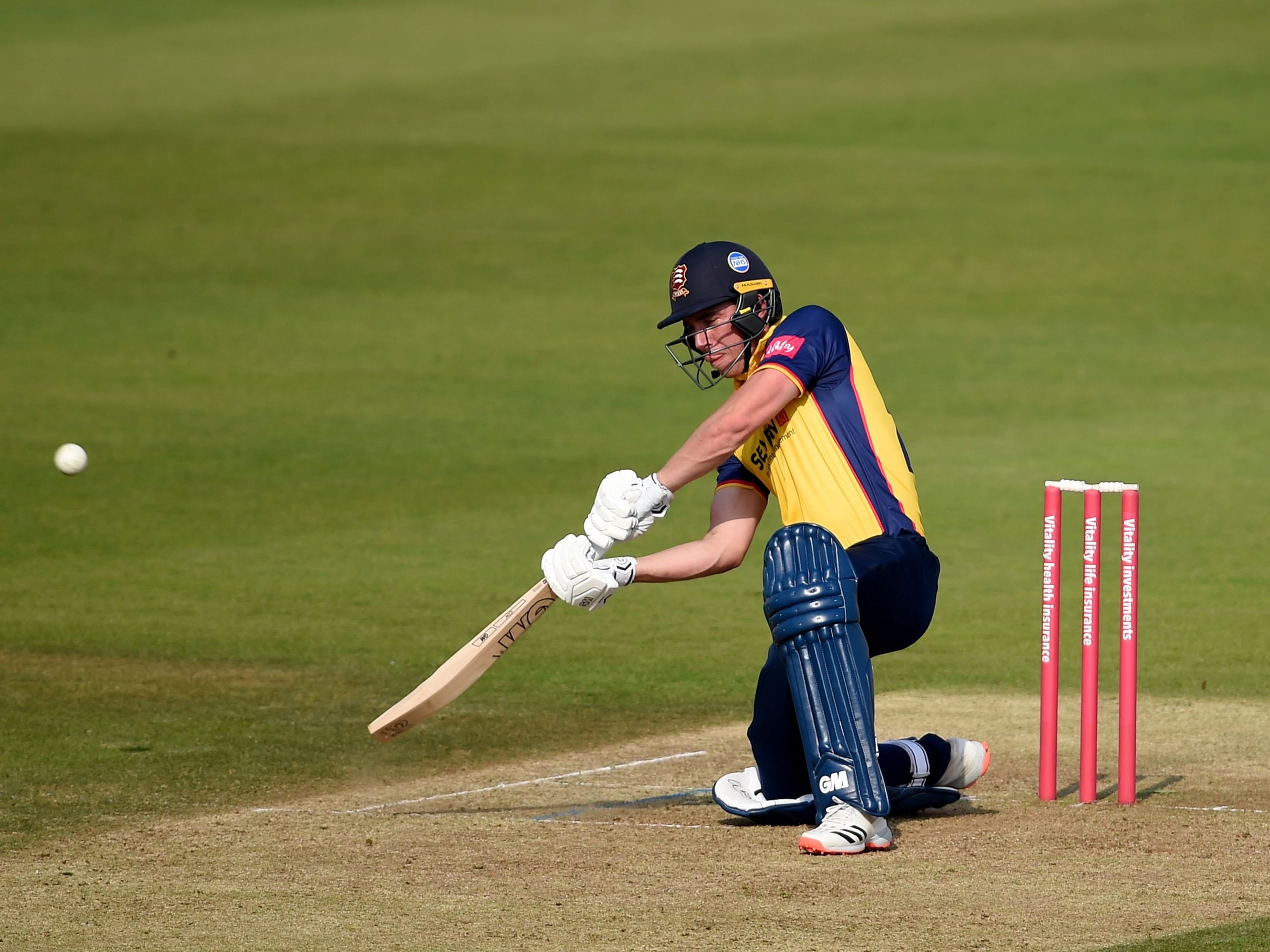 Being his own batsman was never an issue for a kid who knew he would always be his own man. But England is littered with precautionary tales of peculiar techniques cast aside because they were too set in their ways, along with others who changed and lost themselves. The adoration of Sri Lanka's mavericks is fuelled by a poor track record with our own.
For the longest time, that ire was directed towards Loughborough. It was here, supposedly, at the England and Wales Cricket Board's performance centre, where individuality went to die.
Many cricketers tell tales of their edges sheered off to push them into round holes. Some made it through, while others returned to their counties, methods in tatters, spirit broken. However, by the time Lawrence was in the England age-group system, a cultural shift was taking shape.
It was around 2014 when the ECB adopted a more holistic approach. Following consultation with the Football Association, they decided to revamp how they viewed and dealt with young teenagers, along with structural tweaks for greater continuity.
They increased their scouting network's breadth and depth to improve the understanding of how players had development up to that point, which involved better communication with counties. For Lawrence, that meant appreciating his way and making sure not to impinge on the work of Matt Walker, the now Kent coach, who was his batting coach at Essex.
The previously separate age groups were pooled into a more fluid "development programme", with Under-17 and -19 splits only coming into effect around matches. Contact time was reduced, with coaches encouraged to spend their time bestowing young cricketers with ownership of their games, creating environments for them to learn about themselves in a more back-and-forth relationship. Lawrence thrived in this space.
"Before I met Dan, I knew the one important positive of him – he scored runs," recalls Iain Brunnschweiler, an EDP coach during Lawrence's formative years. Brunnschweiler remembers watching him stand out at a Super Fours event: an ECB competition where the country's best U17s represent their regions – London & East, South West, Midlands and North. Even with an analytical eye, Brunnschweiler cedes there were moments when his jaw dropped at some of Lawrence's shots.
"Dan would hit shots and you'd think, 'wow, how has he done that?!' And he'd do it at challenging times as well. Throughout the age groups and into the U19s, there were a number of occasions where he'd be in difficult times and nail it. He was unorthodox in the way he scored those runs, but that was a positive. From a coach's perspective, it's exciting when players have something different about them.
"As a 16-year old, he would engage and chat to coaches about his approach. He'd embrace challenges, too. We'd get our new ball bowlers in nets with new balls, and he'd be well up for it. Some players it feels like you're banging your head against a brick wall trying to coax a little more out of them. But Dan was always the driver of getting the most out of himself."
Lawrence's strength of mind surprised psychologists at the ECB. The assessment was just the same away from the couch in the grit and spit of an Essex dressing room full of big egos.
They knew he was not like the rest when, in 2015, he peeled off 165 against Surrey at the Oval. It wasn't because he became the third-youngest at 17 years and 290 days to reach a Championship century. But the way he dealt with a barrage of abuse during the innings and looked totally at ease. It is a knock his teammates still reference to this day – even those who weren't there.
There was also the hundred against Lancashire at the start of the 2017 season. He batted for seven hours against an attack of James Anderson (now a teammate), Kyle Jarvis, Ryan McLaren, Jordan Clark and left-arm spinner Stephen Parry – all bar Clark with international pedigree – to take Essex to a draw and himself to 141 not out. From then on, a top-order position was his outright, becoming a vital cog in Essex's two Championship titles.
"Ideally you'd like to blood a young guy at five or six," says Ryan ten Doeschate, captain during those title-winning seasons of 2017 and 2019. "You know, get your senior players doing the more challenging roles: the threes, fours, maybe even five actually.
"He forced my hand and the coach's hand that he wasn't going to be someone you bedded in quietly and slowly at five or six. No, Dan Lawrence was going to bat in the top order for Essex and change the approach of how we lead ourselves as a batting unit."
Kevin Pietersen is the batsman ten Doeschate sees most in Lawrence. Not so much for technique, but for self-belief wedded with audaciousness. A drop of Pietersen's arrogance will be a necessity during his first moments of Test cricket.
Because one certainty is that Lawrence's is a technique that will be slowed down, freeze-framed and picked apart. Broadcasters have minutes to fill, reporters words to file and idle digits with Tweets to send. The ether will fill with talk of susceptibilities, flaws and just looking a bit weird. Through his good friend Tom Westley, whose leg-side dominant game saw him face plenty of disparagement across just five Tests, he knows how such talk can be affecting.
"Broadly speaking, you're not going to ruffle Dan Lawrence with a tweet, or column," says ten Doeschate, almost laughing at the assertion that the 23-year old might be knocked by what he might come across. "He'll be well aware what his strengths and weaknesses are and he will weigh up the odds of the changes he has made and the changes he won't make. He won't be phased by the extra scrutiny."
Should Lawrence get the nod on Thursday, he will have plenty of cricketers at home rooting for him. They will know better than anyone that to have made it to this far and scored the runs he has while maintaining the extravagance of those wrists and his penchant for entertaining is no mean feat. There is bravery in not confirming, and in turn, respect.
That's not to say he has not changed over the years. He does not trigger big across his stumps as he once did, no longer showing as much leg and being as susceptible to LBWs. But not at the cost of his flair or momentum-shifting capabilities.
In that way, Lawrence is as an outlier rather than a trailblazer. He won't pave the way for a procession of bohemian dashers. It will take more than one man to jolt the English game off its conservative foundations. For now, he has the establishment backing of England coach Chris Silverwood and England's leading run-scorer Sir Alastair Cook (a teammate and confidant at Essex), to make the step up.
Far from rewriting the MCC coaching manual, he has merely tagged it, colouring in the Bs and scribbling smiley faces in the margins. And he's ready to leave his own indelible mark on Test cricket.
Source: Read Full Article