Steven Gerrard flourishing as Frank Lampard flounders chasing greatness all over again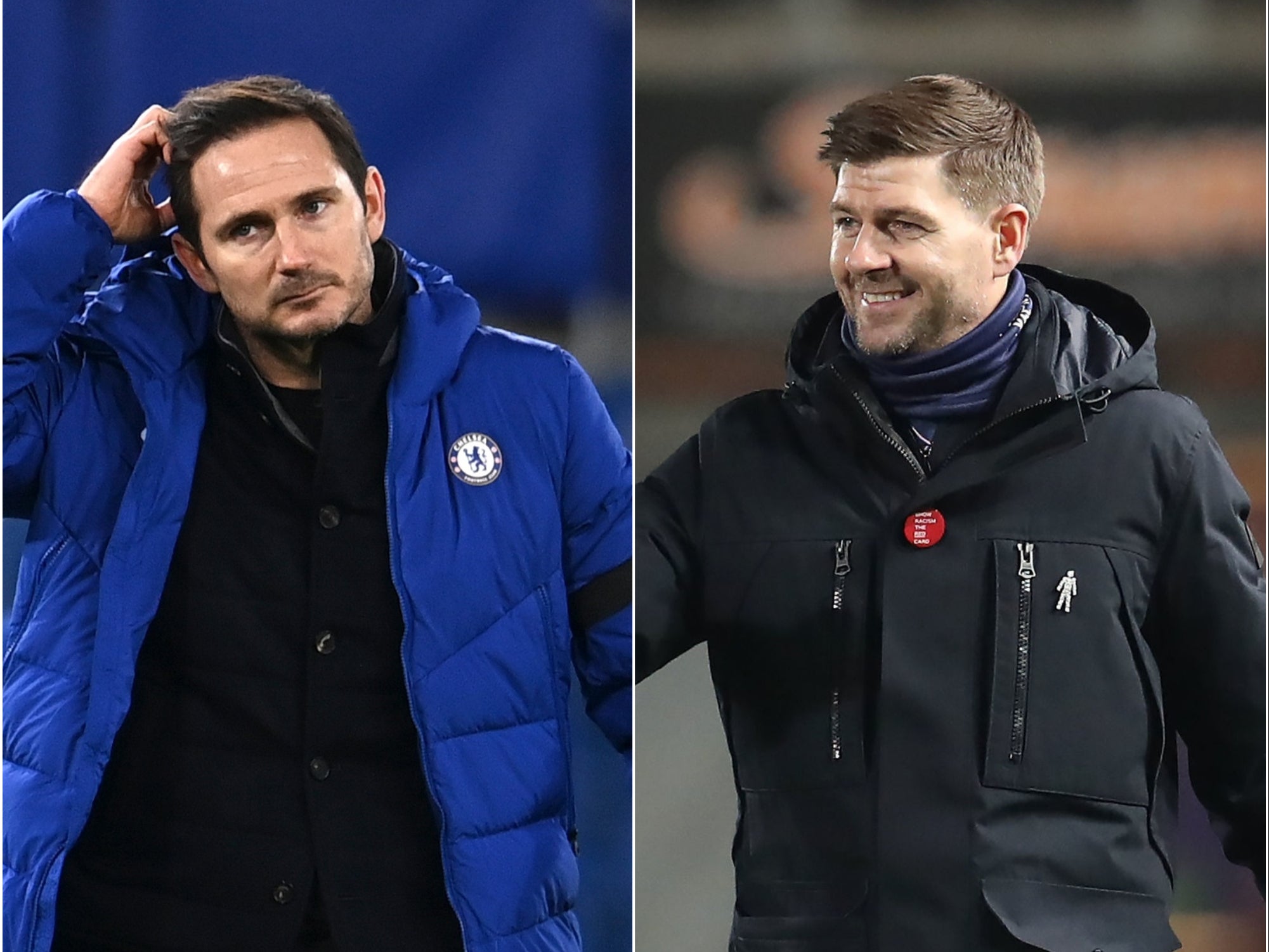 If it begins to look like Chelsea will miss out on the top four, time will run out rapidly for 'Super Frank'.
Thomas Tuchel has been linked with the role after being sacked by Paris Saint-Germain before Christmas but the German is regarded in SW6 as being a little too arrogant. The Chelsea hierarchy like Max Allegri but there are concerns that the Italian has no experience in the Premier League and speaks little English. Brendan Rodgers is under consideration to return to the club where he coached under Mourinho for four years in the 2000s.
There is no talk of replacing Gerrard. Instead, the Rangers manager is being spoken about as a successor to Jurgen Klopp when the German eventually leaves Liverpool. Just as it is too early to write off Lampard, it is premature to acclaim his former England team-mate as the next in line at Anfield.
Gerrard picked a better place to learn his trade. Rangers had still not recovered from being relegated to the third division nine years ago when the 40-year-old took over at Ibrox in 2018. Recruitment has improved significantly and Gerrard has had a lot to do with this. His status means that players are keen to come and work with him – especially at the end of the market where Rangers operate. Chelsea's big-money targets are in demand at Europe's biggest sides and are less likely to be impressed by a call from Lampard. At the level the Scottish club makes deals, the chance to play for a genuine superstar means something. Gerrard's presence has lifted standards.
Celtic's collapse has worked to the Scouser's advantage. Rangers' great adversaries have fallen apart this season after winning nine titles in a row. It will be easier to gauge the revival at Ibrox when Scotland's richest club get their act in order.
Lampard is likely to be looking for another position soon. He was promoted too high, too quickly. Gerrard will be headhunted before long and it is only a matter of time before the Premier League comes calling. Their next positions will give a much better indication of their respective talents as managers. For both men this is just the beginning. There is a long way to go before we learn whether either has got what it takes to scale the sort of heights they reached as players.
Source: Read Full Article