Newcastle discover brutal truth – it's so much harder in the Champions League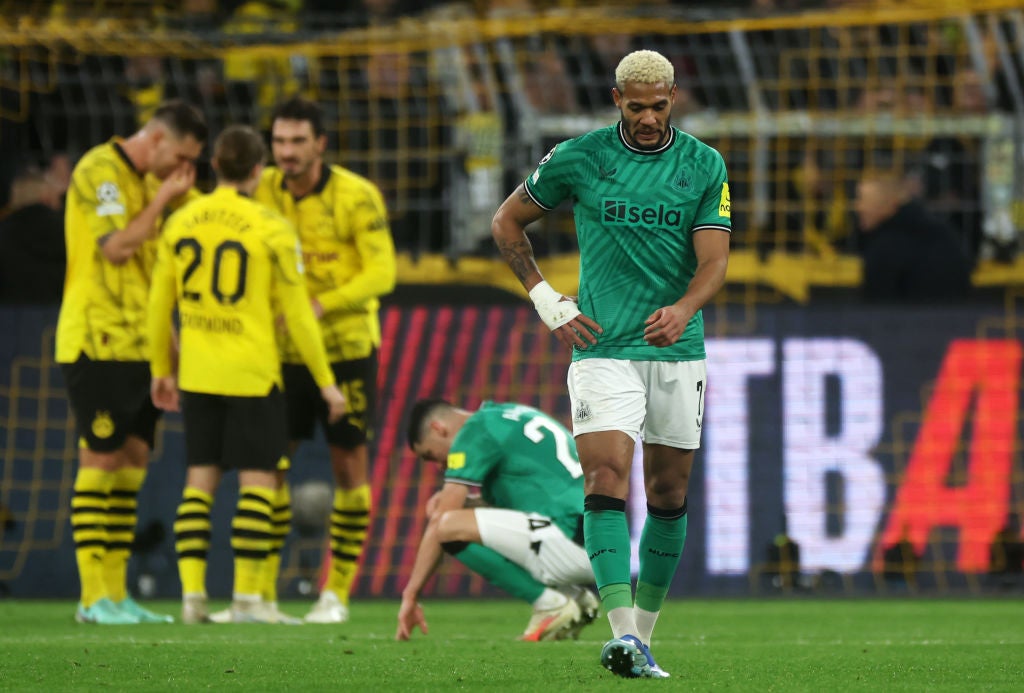 There is a contrast between their fortunes in England and Europe. Edin Terzic had studied the statistics. "We manged to win twice against Newcastle, their only two defeats in 13 matches, every time with a clean sheet," noted the Dortmund manager. Only Manchester City and Brighton have shut Newcastle out in the Premier League or Carabao Cup; Milan have done once and Dortmund twice in the Champions League.
Newcastle have not scored away in Europe. "I think we have had chances in both games," said Howe. "Maybe haven't been as clinical as we would like." Yet they had a lone shot on target in San Siro, from Sean Longstaff in injury time, and if Joelinton was profligate in the Signal Iduna Park, others did not get the opportunity to be.
Newcastle felt insufficiently creative. Maybe it would have been different had Gordon been able to set the tone by rousing, riling and rattling. "Anthony played 90 minutes against Arsenal and gave everything," Howe explained. "The turnaround was too quick for him to start so we wanted to use him as an impact player." There was reason behind the rotation but it backfired.
Yet Dortmund showed what they lacked. Newcastle have no player of the inventiveness of Julian Brandt, no specialist in picking the lock. Their system contains no space for a No 10; their squad has no one with that skillset, though Brandt excels playing off the left for Dortmund. Perhaps European football necessitates more of an artist; maybe a future spending spree should be focused around someone with those qualities.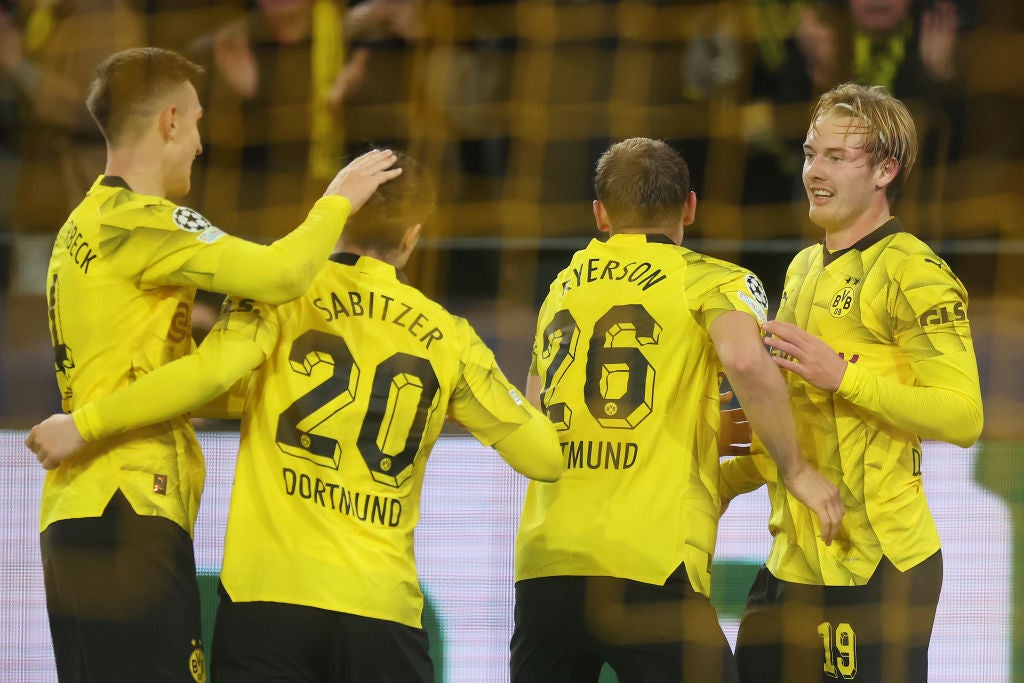 That lack of a genuine creator in the final third is a partial explanation of their inability to score in three of four Champions League games. Some of the goals they did score in the other – Burn's magnificent header, Fabian Schar's long-range strike – were the most special because they had the feel of one-offs.
In contrast, Nick Pope's heroics have come to seem the norm. The goalkeeper has been Newcastle's finest player in three of their other supposed elite players were out of sorts, on the bench or absent altogether, it wasn't enough.
Maybe Newcastle's efforts won't be, either: and if this is a learning curve, a lesson may be that overachieving in England is one thing. Doing it in Europe is altogether harder.
Source: Read Full Article