Manchester United teammates 'don't trust Donny van de Beek with the ball yet', says Mark Hughes

Donny van de Beek struggled to make an impact against West Ham
Ole Gunnar Solskjaer defended Donny van de Beek's performance in Manchester United's FA Cup victory over West Ham after Mark Hughes suggested the Dutchman is suffering from a lack of trust from his teammates. 
Van de Beek struggled to make a significant impact against West Ham and was replaced in the second half by Bruno Fernandes before Scott McTominay scored the winner in extra-time.  
"It looks like they don't trust him with the ball yet," Hughes told Talksport. "I haven't seen a great deal of movement, I haven't seen little movements to get in pockets of space, even though you suspect that's the player he is and those are the areas he wants to work in.
READ MORE: United must learn how to use Van de Beek
"He's been disappointing again. He's playing for Manchester United, a huge club, he's got to show more than he's showing at the moment.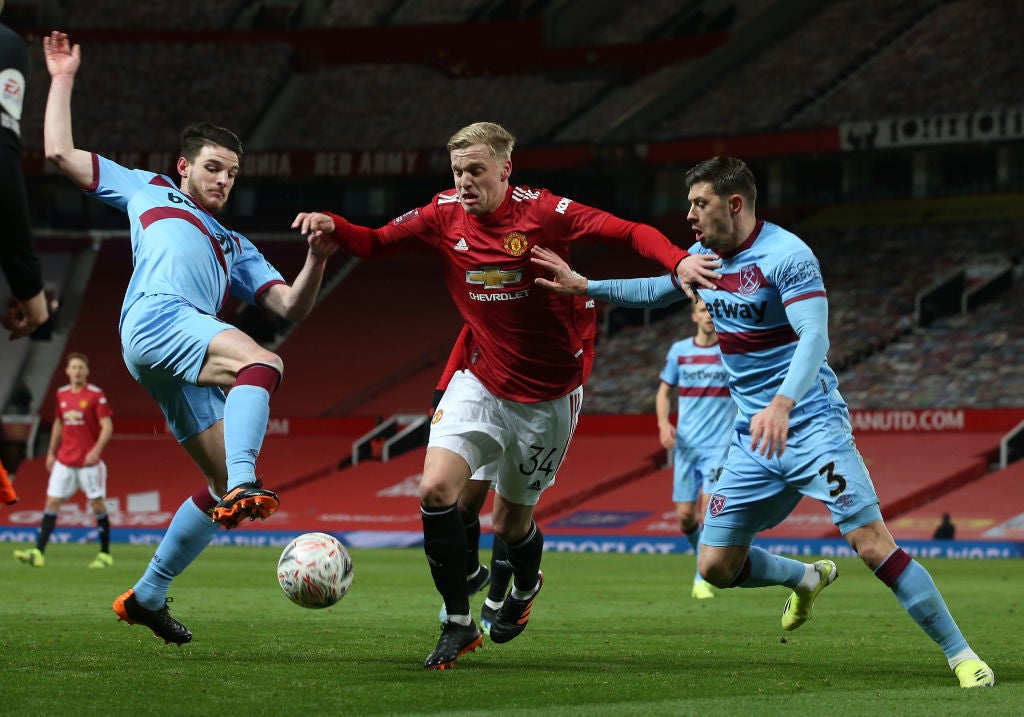 Donny van de Beek in action against West Ham
"You want to give the boy a chance, and he probably feels a bit aggrieved that he hasn't had a run of games, he's probably feeling a bit hard done by. But you have to say, given what he's produced in the time he's had, he doesn't deserve more than that. So he's got to show more."
Solskjaer leapt to Van de Beek's defence, though, saying he believed the midfielder had impressed. 
Independent Football Newsletter
Get the latest football headlines direct to your inbox twice a week
Read our full mailing list consent terms here
"I thought in the first half, we and Donny played really well," he said. "We created spaces and he was part of that. He did his job neat and tidy, had a half chance. In the second half, the whole team fell off a little bit and we just wanted to make a few changes."​
Source: Read Full Article