Gareth Bale: Tottenham forward has proven his immense quality, says interim boss Ryan Mason
Gareth Bale has proven he still has "immense quality" and plenty to offer, according to interim Tottenham boss Ryan Mason.
The 31-year-old returned to Spurs last summer from Real Madrid but was largely a peripheral figure under Jose Mourinho, starting just six Premier League games.
Bale's agent, Jonathan Barnett, told Sky Sports News' Inside Football earlier this week his player had experienced an unnecessary "tough ride" so far at the club.
Gareth Bale has faced 'tough ride' at Spurs – agent
Rafa Benitez targeting Premier League return
PL confirms no away fans for final two matchdays
But since Mourinho's departure and Mason's temporary appointment, Bale has started the last two games and scored four goals – including a hat-trick against Sheffield United on Sunday.
When asked about the reasons for the Wales international's revival, Mason was quick to play down his own involvement, merely stating the player was back in the team on merit.
Trending
"Gareth (Bale) is a top professional with immense quality and the last two weeks in training he has been excellent," Mason said.
"I pick the team from training performances and certain individuals who I think will help the team and against Southampton we really felt we needed him with Harry (Kane) missing.
"Someone we could rely on to produce that moment and he's gone and produced that in the last two Premier League matches.
"He's happy which is important as a player and I think that has helped to see Gareth close to his best.
"He has proved over the last couple of weeks he's still got that quality in the final third and I hope it continues."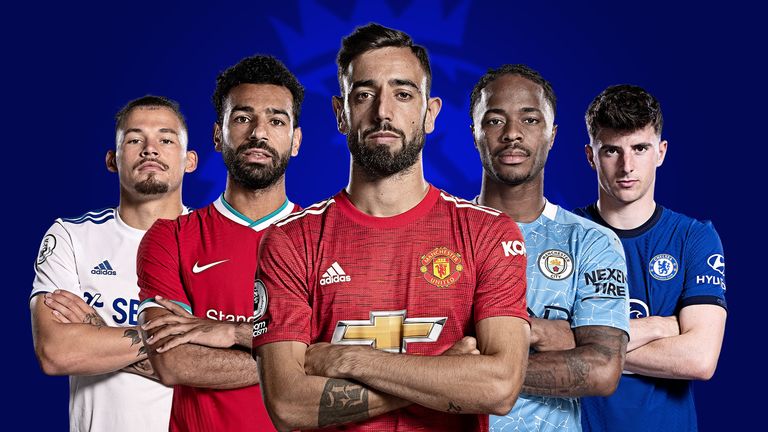 Penultimate PL KOs confirmed; Man Utd vs Liv May 13
The dates for the penultimate round of 2020/21 Premier League games have been confirmed, plus the rearranged match between Manchester United and Liverpool, which will be live on Sky Sports on Thursday, May 13.
The postponement of United vs Liverpool on Sunday has forced a reconfiguring of the fixtures scheduled for week beginning Monday, May 10 and means United will play three games in five days.
United – who are away to Aston Villa on Sunday, May 9 at 2.05pm – will now play Leicester on Tuesday, May 11 at 6pm (previously Wednesday, May, 12), and Liverpool on Thursday, May 13 at 8.15pm, with both games at Old Trafford.
To accommodate that rescheduling, Southampton vs Crystal Palace remains on Tuesday, May 11 but will kick-off at 8.15pm, Aston Villa vs Everton remains on Thursday May 13, but will now kick-off at 6pm, and Manchester United vs Fulham is moved to Tuesday, May 18 at 6pm (previously Wednesday May 19, 7.45pm) – with all three games live on Sky Sports.
The Premier League season will conclude on Sunday May 23, with the games to be shown live on Sky Sports to be confirmed in due course.
Source: Read Full Article