European Super League LIVE: Legal action launched as Premier League 'big six' condemned for signing up
Plans for a new European Super League were announced last night as Manchester United, Manchester City, Liverpool, Arsenal, Chelsea and Tottenham put their names to the highly controversial proposal. They were joined by three clubs from Italy – AC Milan, Inter Milan and Juventus – and three clubs from Spain – Barcelona, Real Madrid and Atletico Madrid – in announcing their position as founders of a new breakaway competition.
A joint statement read: "Twelve of Europe's leading football clubs have today come together to announce they have agreed to establish a new midweek competition, the Super League, governed by its founding clubs. AC Milan, Arsenal, Atletico Madrid, Chelsea, Barcelona, Inter Milan, Juventus, Liverpool, Manchester City, Manchester United, Real Madrid and Tottenham Hotspur have all joined as founding clubs. It is anticipated that a further three clubs will join ahead of the inaugural season, which is intended to commence as soon as practicable."
Follow all the latest below as we will bring breaking news, reaction and analysis through the day on this seismic story for European football.
Independent Football Newsletter
Get the latest football headlines direct to your inbox twice a week
Read our privacy notice
Independent Football Newsletter
Get the latest football headlines direct to your inbox twice a week
Read our privacy notice
Read more:
European Super League announced by 12 breakaway clubs
Neville calls on 'big six' to be docked points in passionate speech
UK government condemns European Super League plans
Premier League hits out at proposal to 'destroy' competition
Explained: How would a European Super League work?
Our senior football correspondent, Melissa Reddy, reports players are broadly against the proposals. Managers and coaching staff at clubs big and small are all thought to be largely against the plans too.
Manchester United fans have said they are "disgusted" after the club held a fans' forum only two days before the announcement of the Super League. According to the Manchester Evening News, the call was hosted by director of communications Charlie Brooks and chief operating officer Collette Roche, with vice-chief executive Ed Woodward absent. Managing director Richard Arnold was described as 'unusually quiet'.
One fan told MEN: "I'm disgusted in Manchester United's involvement in this scheme and the contempt it shows for fans. We're familiar with the greed of our current owners, which has now manifested itself in a way that goes against every achievement in our club's proud history."
ECA
Confirmation that The 12 have resigned from the European Clubs' Association, which is now a de-facto counter-insurgency movement against the Super League. The ECA issued a statement yesterday, following a meeting chaired by Ajax executive Edwin van der Sar, strongly condemning the proposals.
We are yet to hear from many players and certainly not high-profile Premier League players, although there will be opportunities to ask questions at Liverpool's game with Leeds United tonight and it will be fascinating to hear what captain Jordan Henderson, for example, thinks of the proposals should the media get access to him (you suspect Liverpool will try hard to avoid that situation).
There have been some former Premier League players speaking out on social media, however.
Sharing a hashtag encouraging a boycott of the Super League, former Chelsea and France forward Florent Malouda tweeted: "Can't believe this is really happening, specially in those challenging times I support and trust (UEFA) to take the right decisions to protect the game we love. #Boycottsuperleague #UEFA #UefaChampionsLeague".
In an apparent reference to the Super League, Yannick Bolasie, who is on loan at Middlesbrough from Premier League club Everton, tweeted: "Some real mercenaries…all values and history thrown out the window."
Gary Lineker has been another strong voice against the proposals:
There were no punches pulled on Match of the Day 2 last night, as Danny Murphy and Dion Dublin joined the chorus of criticism. In his column for the BBC, the former Liverpool midfielder Murphy wrote:
The plans, which were officially announced on Sunday night, sound soulless.
It is beyond belief, actually, that they can think they can put this idea forward with the thought it will just be brought in smoothly and have everyone accept it.
That is just a complete lack of understanding about our game, our traditions, what we love about football and what is in our hearts when we watch it and play the game.
We've already seen strong opposition from leagues and federations who would be affected, and fans as well. Next, I think we will see a backlash from managers and players too.
When I look at the proposals, and also the consequences if you are part of them, then from a players' point of view, I just don't see the appeal at all.
Part of the joy of being a player is the rewards you get for your success on the pitch – you earn it, individually and collectively. This way, you don't get any of that. You would just get a closed shop every season, playing the same clubs every time.
It sounds sterile and boring. Players don't want that, they want to be tested. If there are no incentives, there will be no intensity. What is left for you to play for?
The European Clubs' Association (ECA) is completely broken at this point. Juventus's Andrea Agnelli is the chairman but neither he nor any representative of The 12 was at the ECA's emergency meeting yesterday, chaired by Ajax's Edwin van der Sar. In a statement the ECA said it would be "strongly opposed" to a "closed super league model".
Here is Gary Neville speaking on Sky Sports yesterday, capturing the mood of the nation:
"You have got to stamp on this, it's criminal, it's a criminal act against football fans in this country. This is the biggest sport in the world, the biggest sport in this country, it's a criminal act against the fans. Deduct points, deduct money, and punish them.
"[The club owners] are bottle merchants. You never hear from these owners. In the middle of a pandemic … these lot are having Zoom calls about creating greed? Being a big club is not just about a global fanbase, it's about doing the right thing. Manchester United, Liverpool and Arsenal – they should know better. The history and tradition of those clubs means something … that's gone."
The next major development in this story will be Uefa's plans for a reformed Champions League, which are set to be announced today. These plans had received great criticism in themselves when leaked recently, with Arsenal and Manchester United fans accusing their clubs of a "blatant power grab".
The European Club Association board has drawn up the plans and its chairman, Juventus's Andrea Agnelli, described the new format, where each team would play at least four extra group stage matches compared to now, as "ideal". Uefa's proposals also controversially include plans which would effectively provide Europe's most successful clubs with a safety net should they miss out on qualification via domestic performance.
All this, of course, will now seem like a benevolent project in comparison with the Super League – which some will say was the plan all along.
Arsenal and Man United fans accuse clubs of 'blatant power grab'
European Club Association board will attempt to sign off plans to increase the number of Champions League matches from 125 to 225 in 2024
A reminder of what a European Super League would look like and what it would mean: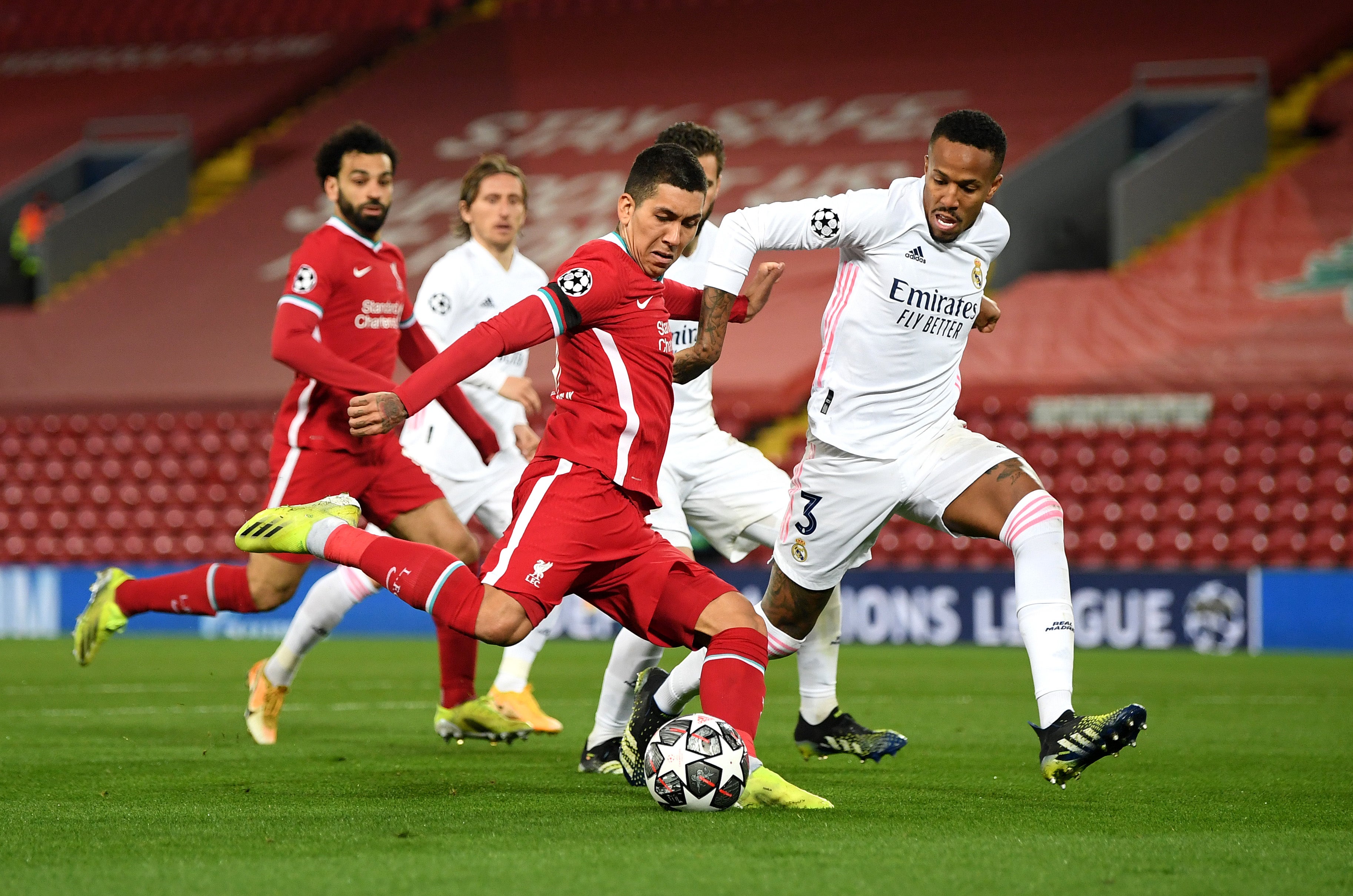 How would a European Super League work?
The idea of a European Super League has never seemed more real, but how would it work?
Source: Read Full Article