Carabao Cup's modern owners Man City hand Manchester United a reality check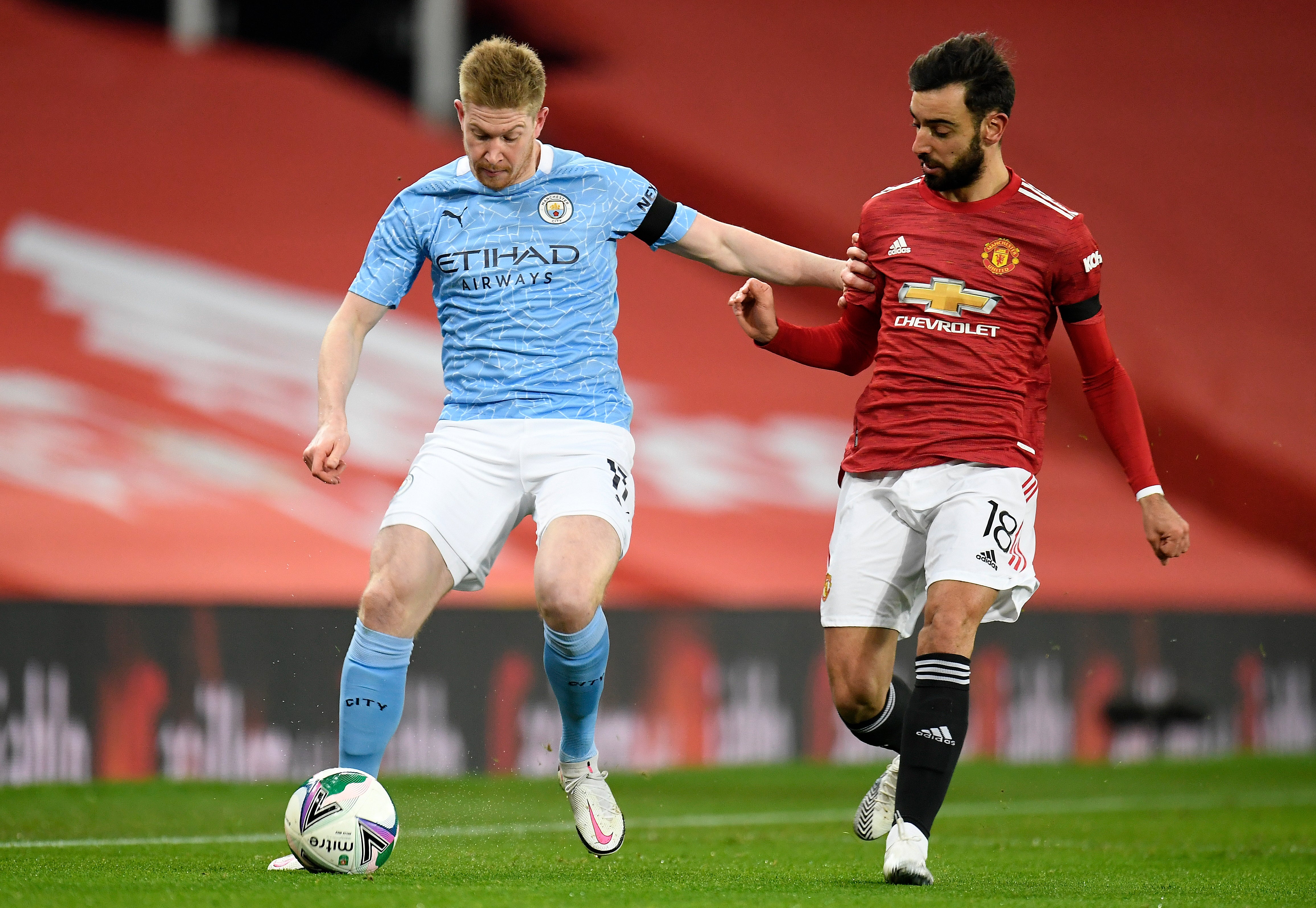 He is still responsible for basically all of their playmaking. If he is not on form, and he really wasn't here, United are rarely on song. They too often looked to him, to produce little more than long shots, which were emblematic of the attacking performance in itself.
It is a genuine difference between the teams. While United remain reliant on individual pieces of inspiration, City play in a more collective manner, the visible product of Guardiola's coaching.
This isn't to write Solskjaer's side off – especially not this season – but there is at least the danger that Fernandes and Marcus Rashford could burn out a bit. That has been a trend of Solskjaer's tenure so far. Why not give Donny van de Beek more of a role in such a game?
It was still ultimately a game between one good team and one very good team, decided by fine margins like a lucky bounce and a supremely executed Fernandinho volley – but that's kind of the point.
When you start to get to these stages, that's what tells. There's ample evidence on both sides there. Guardiola knows this too well. It's why he's on the brink of another trophy, and fourth successive League Cup.
Solskjaer is still very much learning. It's why he still hasn't won a trophy at United, and has suffered a fourth successive semi-final elimination.
City just showed their greater power as a team.
Source: Read Full Article