Arsenal vs FC Zurich Europa League team news, line-ups and more tonight – live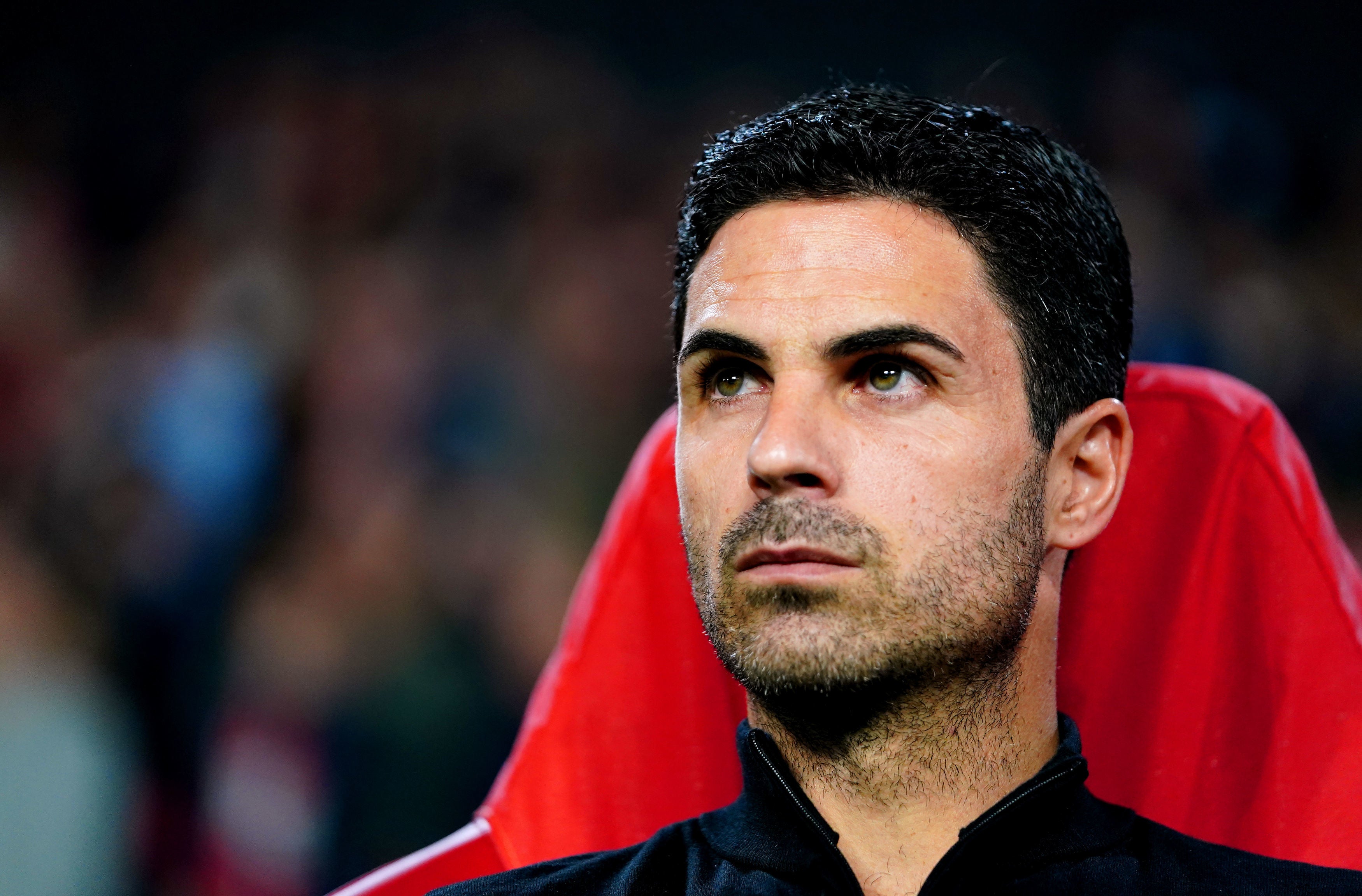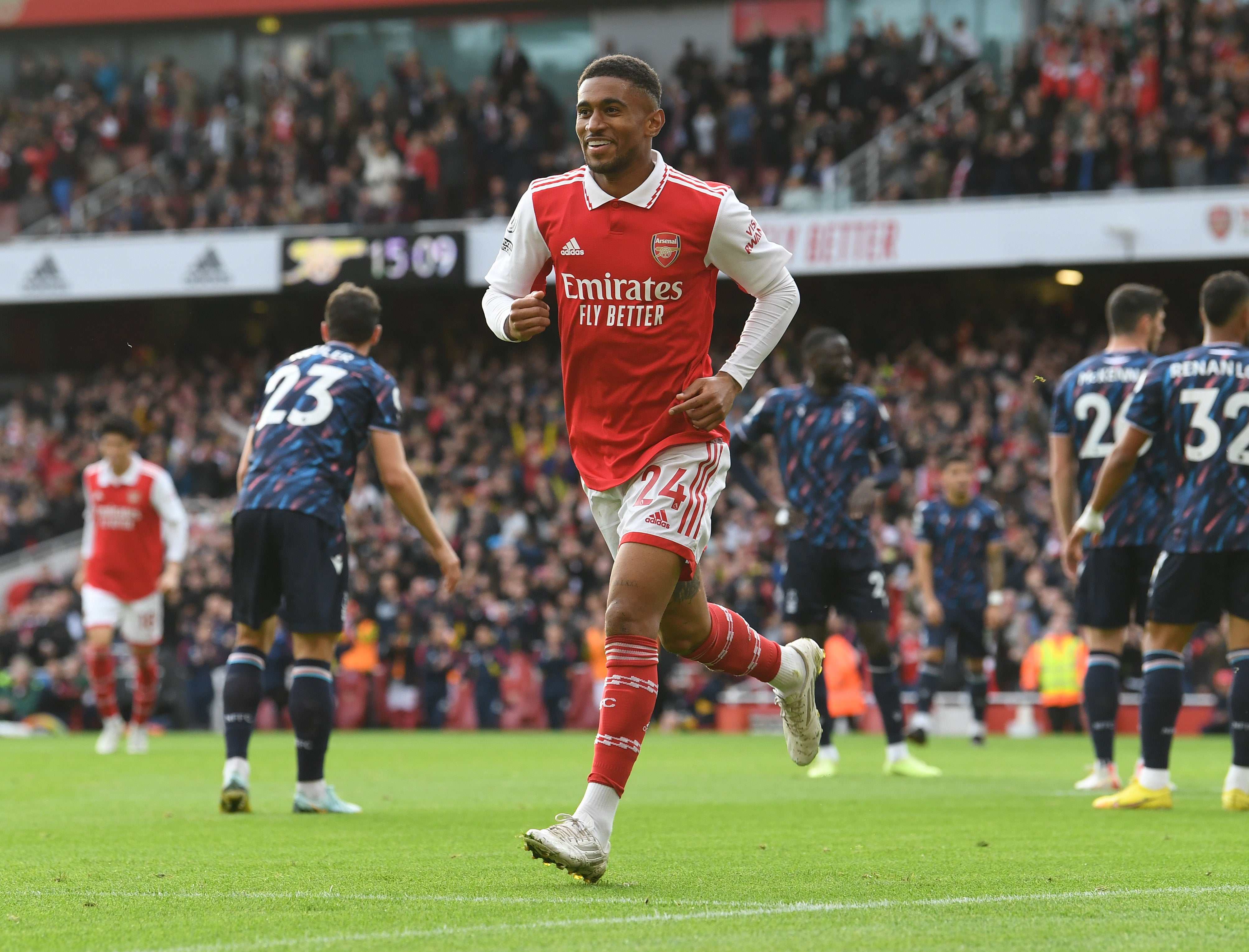 28' – Real Sociedad 0-1 Man United
Fernandes sprays a pass out left and Garnacho is again lively with an eye for goal – but this time he checks inside his marker and curls a shot off-target.
Rico is unhappy that Casemiro studded him in a thigh moments earlier in an aerial challenge, but it was accidental.
24' – Real Sociedad 0-1 Man United
Mikel Merino is down and needing treatment after falling very heavily – seemed to injure his shoulder when he landed.
He's staying on for now – for those of you with an eye on the World Cup and players going down injured before it, he has made 11 appearances for Spain but hasn't been in a squad since last year. Probably only a fringe option at this stage for Luis Enrique.
The midfielder comes back on after treatment and immediately goes down again as the ball is walloped into him from about three yards away.
20' – Real Sociedad 0-1 Man United
So, as it stands…all level at the top on points, head-to-head points, head-to-head goal difference and even goals scored.
But Real Sociedad have the edge on overall group difference, the next decider. One more for United from this point would change that.
Merino surges forward and strikes from range but Lindelof deflects it behind.
GOAL! 17' – Real Sociedad 0-1 Man United
What a finish!
Ronaldo plays a pass inside the full-back and Garnacho is onto it first, his speed gets him away from the defender and then he fires in a left-footed shot over Remiro's head and into the roof of the net!
United lead in San Sebastian.
14' – Real Sociedad 0-0 Man United
Lindelof looks to be hobbling a little at the moment. Nothing major, perhaps.
Sorloth is spoken to by the referee as United attempt to play out from the back and he's a little over-enthusiastic.
Rico is continually the outlet for La Real, but Dalot and Fernandes have done well to double up so far.
10' – Real Sociedad 0-0 Man United
Plenty of atmosphere in the stadium in these early stages with the home fans hoping to encourage their side toward top spot and the knock-out phase without the need of that play-off.
Rico gets down the left wing now and tries to cross, but the ball to him is just overhit.
Fernandes is playing right wing so far and doing more back-tracking than usual as a result.
6' – Real Sociedad 0-0 Man United
United trying to react and mount a response to that early pressure.
Ronaldo wants a free-kick after a grab of the shirt but the referee isn't interested.
Garnacho fires a cross across the face of goal but there's nobody on the end of it.
2' – Real Sociedad 0-0 Man United
Lively start by La Real. The hosts know a goal tonight will put them in a great position – United would need three then.
Dalot twice has to be alert to stop breaks forward down his channel and De Gea gathers up a loose ball.
Kick-off! Real Sociedad 0-0 Man United
We are underway at the Reale!
Real Sociedad in their usual blue and white, United in a very vivid yellow/green looking third strip.
Real Sociedad vs Man United: latest news
Warm-ups almost all done and kick-off is on the way shortly.
United know what's got to be done – can they go out and do the job?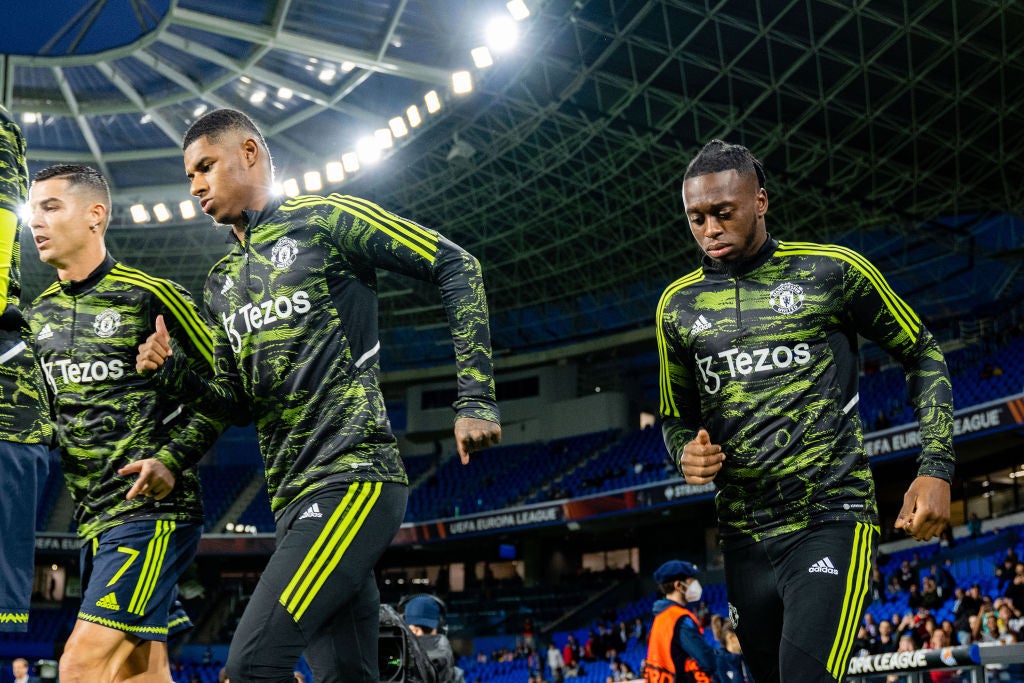 Register for free to continue reading
Registration is a free and easy way to support our truly independent journalism
By registering, you will also enjoy limited access to Premium articles, exclusive newsletters, commenting, and virtual events with our leading journalists
{{#verifyErrors}} {{message}} {{/verifyErrors}} {{^verifyErrors}} {{message}} {{/verifyErrors}}
By clicking 'Create my account' you confirm that your data has been entered correctly and you have read and agree to our Terms of use, Cookie policy and Privacy notice.
This site is protected by reCAPTCHA and the Google Privacy policy and Terms of service apply.
Already have an account? sign in
By clicking 'Register' you confirm that your data has been entered correctly and you have read and agree to our Terms of use, Cookie policy and Privacy notice.
This site is protected by reCAPTCHA and the Google Privacy policy and Terms of service apply.
Register for free to continue reading
Registration is a free and easy way to support our truly independent journalism
By registering, you will also enjoy limited access to Premium articles, exclusive newsletters, commenting, and virtual events with our leading journalists
{{#verifyErrors}} {{message}} {{/verifyErrors}} {{^verifyErrors}} {{message}} {{/verifyErrors}}
By clicking 'Create my account' you confirm that your data has been entered correctly and you have read and agree to our Terms of use, Cookie policy and Privacy notice.
This site is protected by reCAPTCHA and the Google Privacy policy and Terms of service apply.
Already have an account? sign in
By clicking 'Register' you confirm that your data has been entered correctly and you have read and agree to our Terms of use, Cookie policy and Privacy notice.
This site is protected by reCAPTCHA and the Google Privacy policy and Terms of service apply.
Source: Read Full Article