Rugby World Cup brings timely boost to under-fire sport – and why France is the ideal host
Coupe du monde: if the hosts get to the 30 October final, the whole of Paris will be rocking

Sign up to our free sport newsletter for all the latest news on everything from cycling to boxing
Sign up to our free sport email for all the latest news
Thanks for signing up to the
Sport email
Places, please, and let the banquet begin. The rugby world has descended on France for the quadrennial spectacular that many are promising as the most competitive in history. In a land of gastronomic delight, the next eight weeks should deliver a veritable rugby feast of Gallic fervour and flavour.
"I don't think there has ever been a Rugby World Cup, ever been an event in rugby that has been as eagerly anticipated, with the excitement that's building not just here in France but around the world for this tournament," said World Rugby CEO Alan Gilpin this week ahead of the showpiece occasion. "If the quality of rugby in the last couple of months is anything to go by, we're going to see some very entertaining matches."
Four years feels like a long time to wait between men's tournaments, particularly these last four years. The pandemic's arrival soon after the joyful jaunts in Japan four years ago may have disrupted rugby's rhythms but the on-field product has arguably never been more thrilling.
Which is vital, given this World Cup arrives at a difficult time for a sport engulfed in challenges. The ongoing legal case related to the long-term brain health of rugby's past warriors continues to lurk like grey clouds on rocky hills, while the battle for commercial viability in the club game has been best underlined by the loss of three clubs from England's Premiership in the last year. Rugby needs a fine tournament to balm the sport's soul.
It feels a fitting moment for the men's World Cup to be returning to France, the one place where all aspects of the sport appear in rude health. The nation has historically had a complex relationship with rugby, popular in the southern heartlands but too often met with a shrug elsewhere. Now, though, with their home heroes contenders again, there is a sense that the whole country is behind Fabien Galthie's squad. Few do pomp and atmosphere quite like the French and the nation's public are ready to lift the noise.
Recommended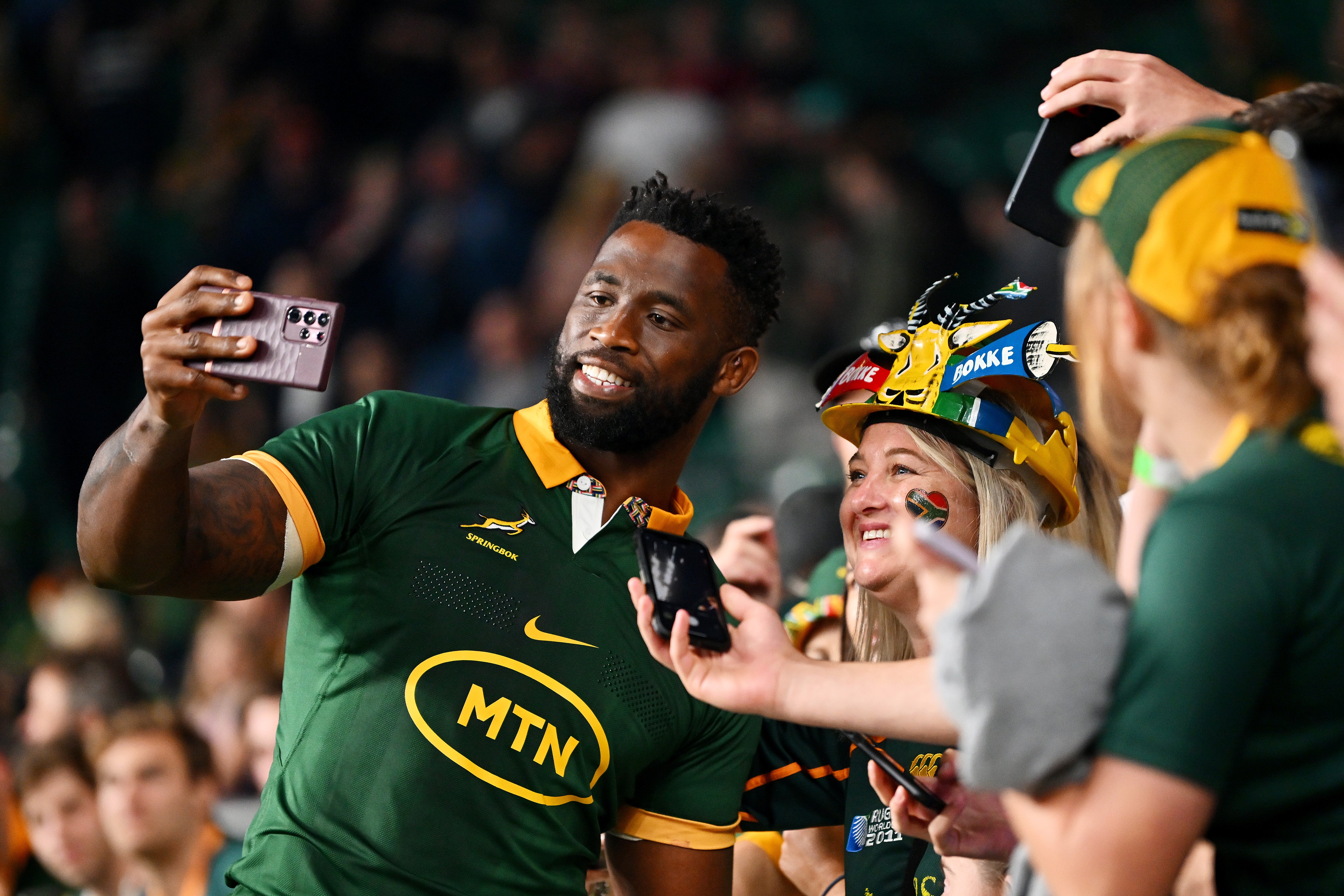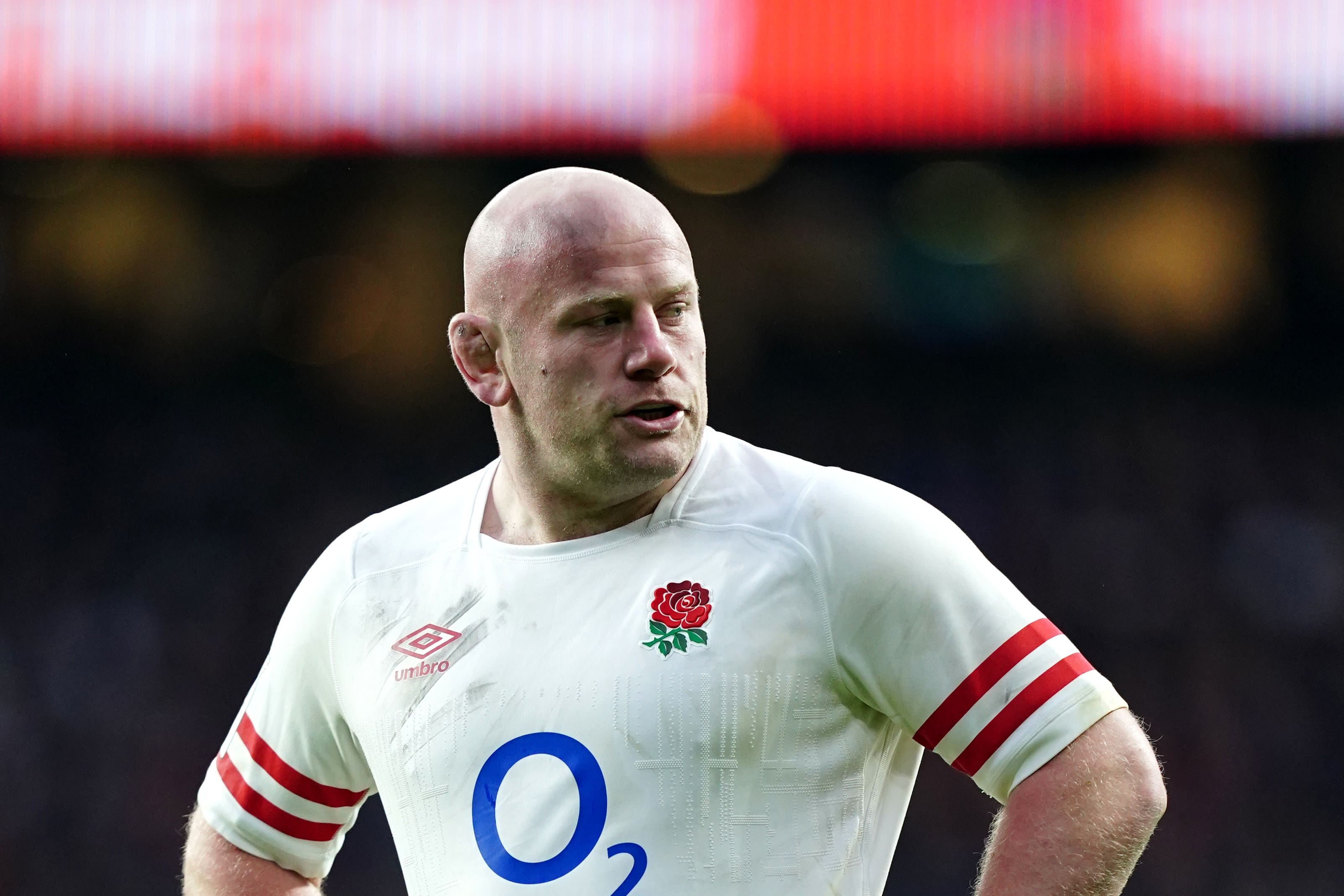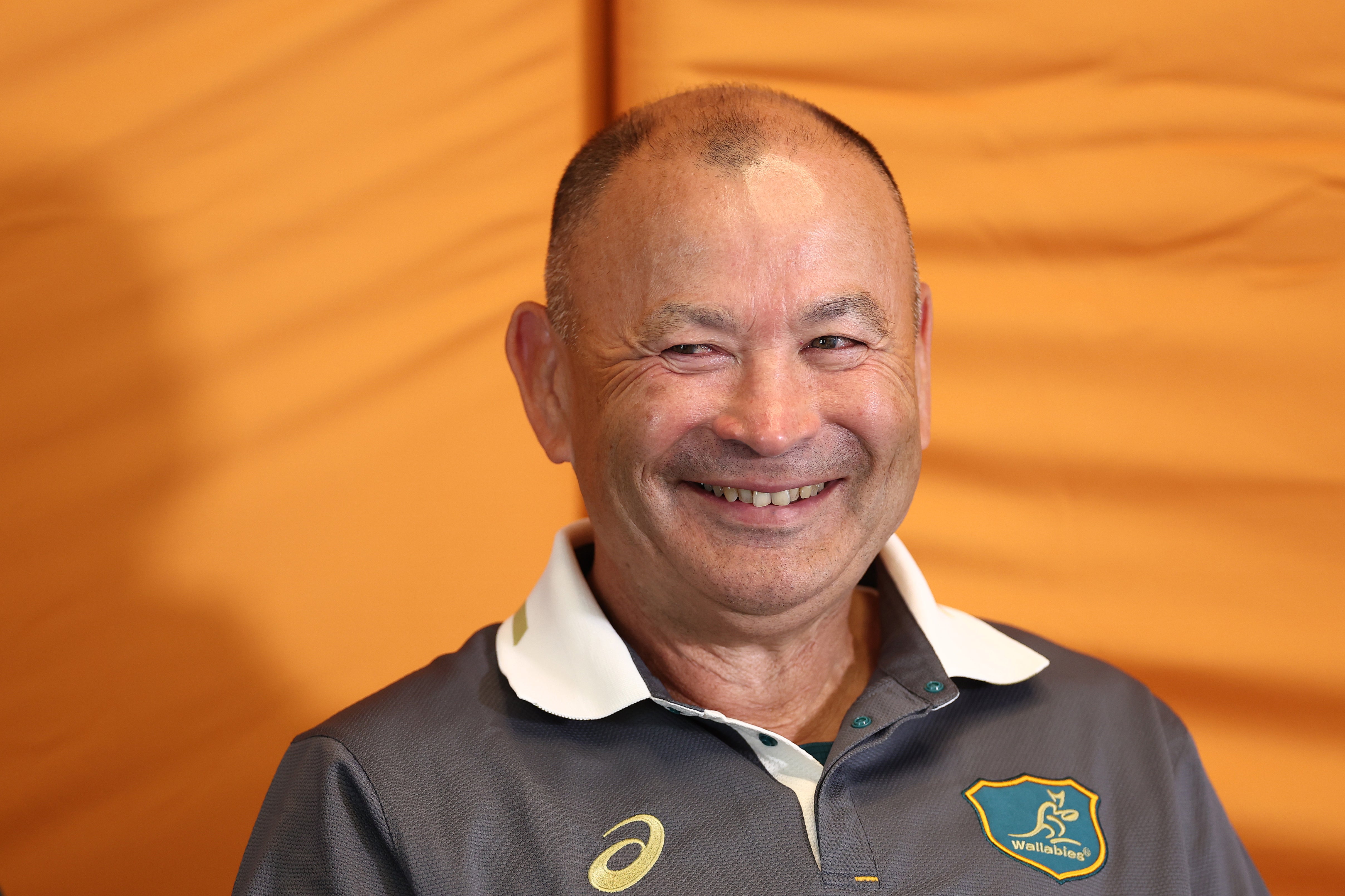 And why not with their team in their own belle epoque? This fabulous French side more than merit their place as favourites, with both forwards and backs capable at the cabaret and Antoine Dupont, almost indisputably the world's best player, at the beating heart. In their Six Nations grand slam last year, the French showed an ability to handle the pressure that tag entails. Get to the 30 October final, and the whole of Paris will be rocking.
Not that it will be easy. A draw conducted late in 2020 deep in the dark days of Covid has given this tournament a lopsided look, with the five top-ranked sides in the world preparing for a battle royale in one half and a group of flawed sides looking to limp into shape in the other.
Alongside France in Pool A are New Zealand, written off 12 months ago but back to their best over the southern hemisphere winter, with a couple of prop idols emerging to complement their freer thinkers. Italy will have hope of a shock but a most magnificent tournament curtain-raiser is likely a pool decider – not that topping it will matter much to either the hosts or the All Blacks given the quality of their potential last eight opponents.
Pool B contains South Africa, Ireland and Scotland, three of the world's top five. To even escape this murderous pool will require teams to be right at it from the start of the tournament – and might that overtax them before the knockout rounds begin?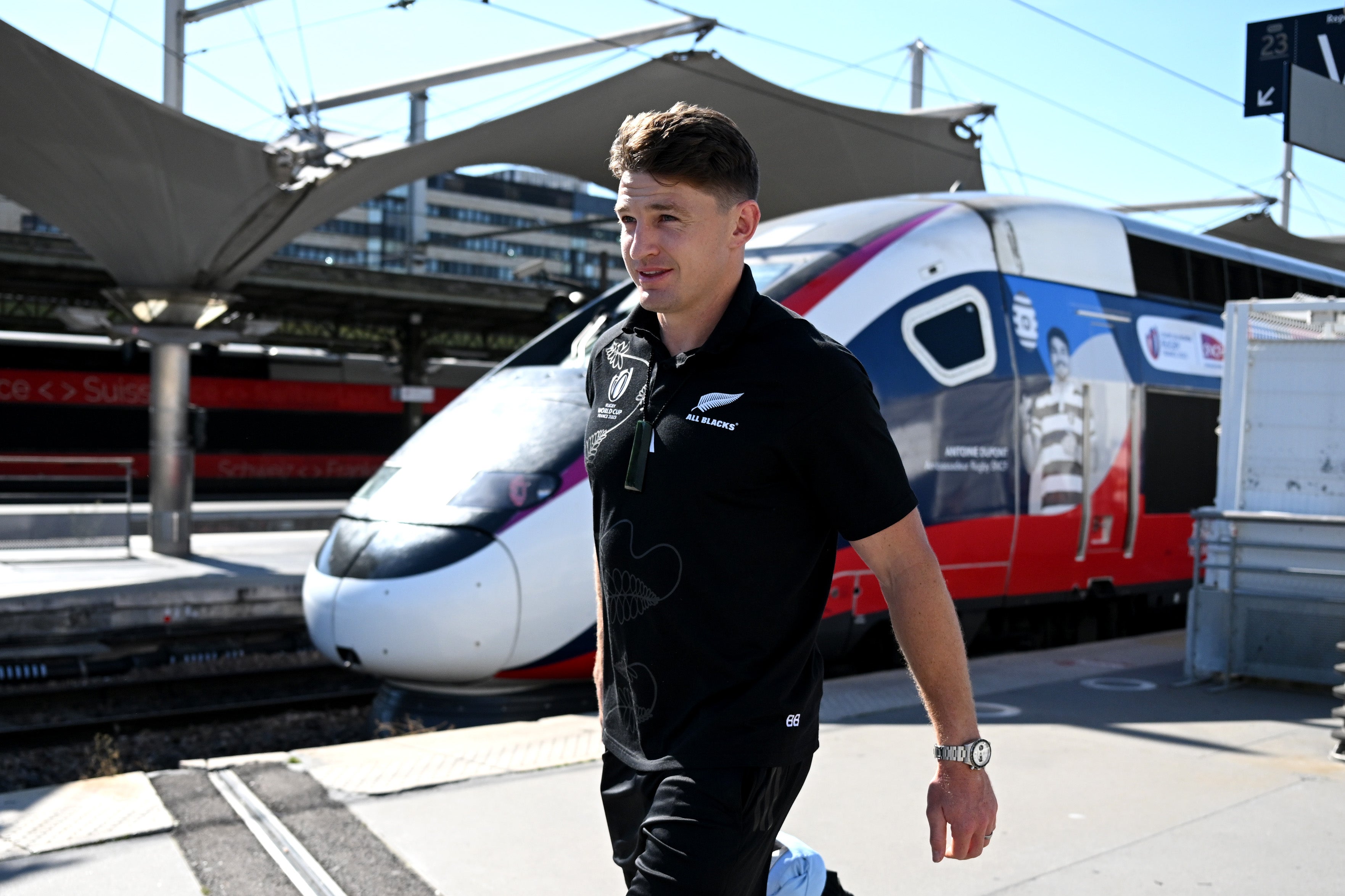 Beauden Barrett of the All Blacks arrives at Gare de Lyon station
Regardless, these are three live last four contenders, South Africa and Ireland especially. The Springboks' plan A remains better than any other, and their Twickenham drubbing of the All Blacks was a timely reminder that the world champions fancy more. Ireland are unbeaten this year and possess perhaps the finest structured attack and defence in the world – but even the top-ranked side might have to find another level to make the last four for the first time, such is the cruel nature of the itinerary presented to them.
And while Gregor Townsend's Scots know the task is large, don't rule them out, with Finn Russell orchestrating an attacking game that will strain the bodies and minds of even the sternest defence.
Then there are the rest, namely Argentina, England, Australia and Wales, each obviously incomplete but knowing that a semi-final, at least, is very much within reach. The old theatre saying has it that a bad dress rehearsal often leads to a good show, and the latter three in particular will hope that adage rings true after the muddles of the last six months under new head coaches.
Could that make it a time for disruptors to shine? Samoa and Tonga have been boosted by changes to World Rugby's eligibility laws, allowing them to lure back a handful of key individuals who had previously plied their trade for more established powers.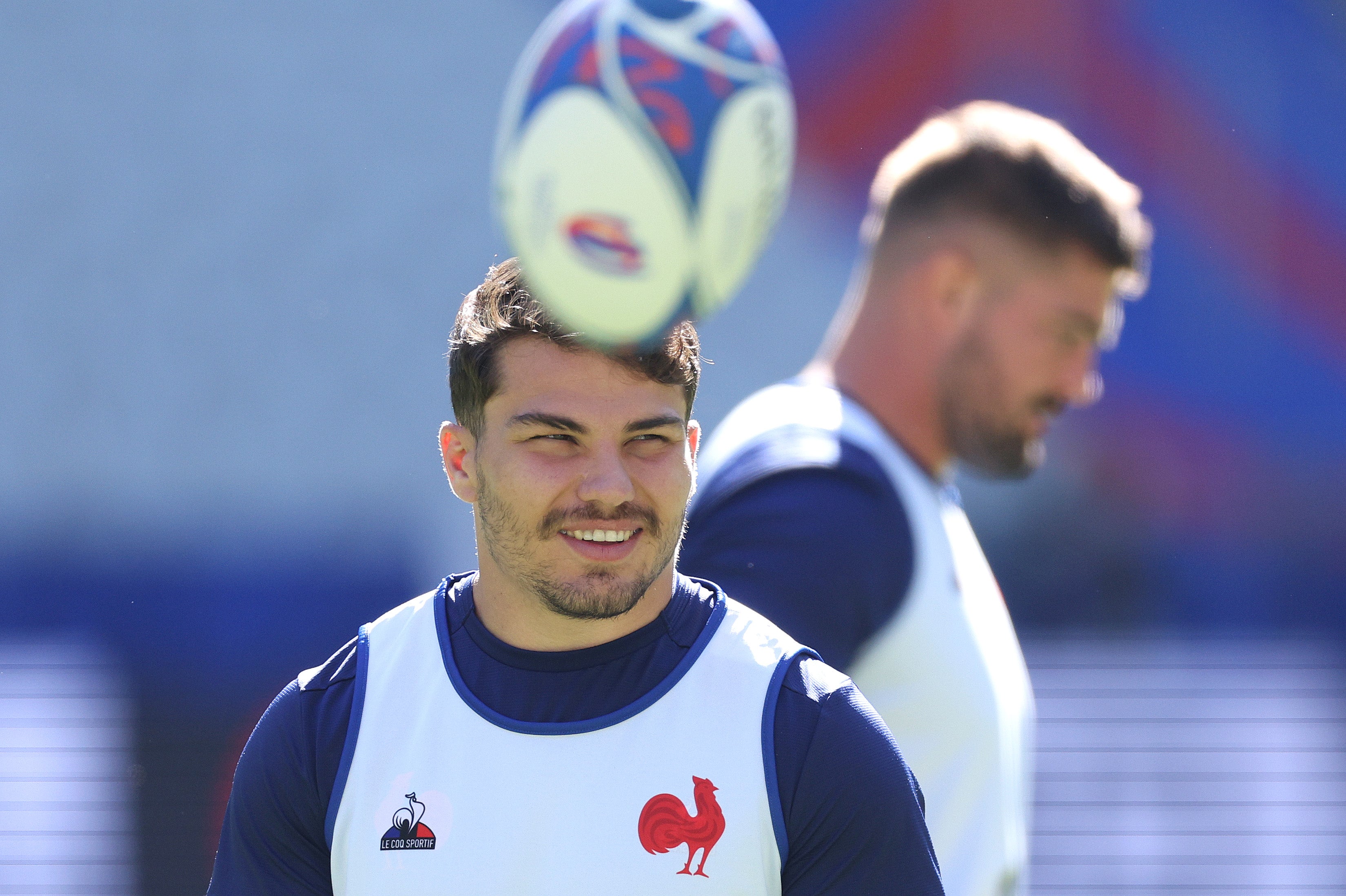 French captain Antoine Dupont is almost indisputably the world's best player
Fiji's development, meanwhile, has come from real growth at home, with the Drua's success in Super Rugby creating a structure upon which their globetrotters can continue to thrive. Wales know that Georgia cannot be written off, either, and who is to say Japan don't have another famous World Cup moment in them? A hearty hello to Chile and welcome back to Portugal are also pleasing given rugby's need to diversify and spread beyond its traditional homes.
Recommended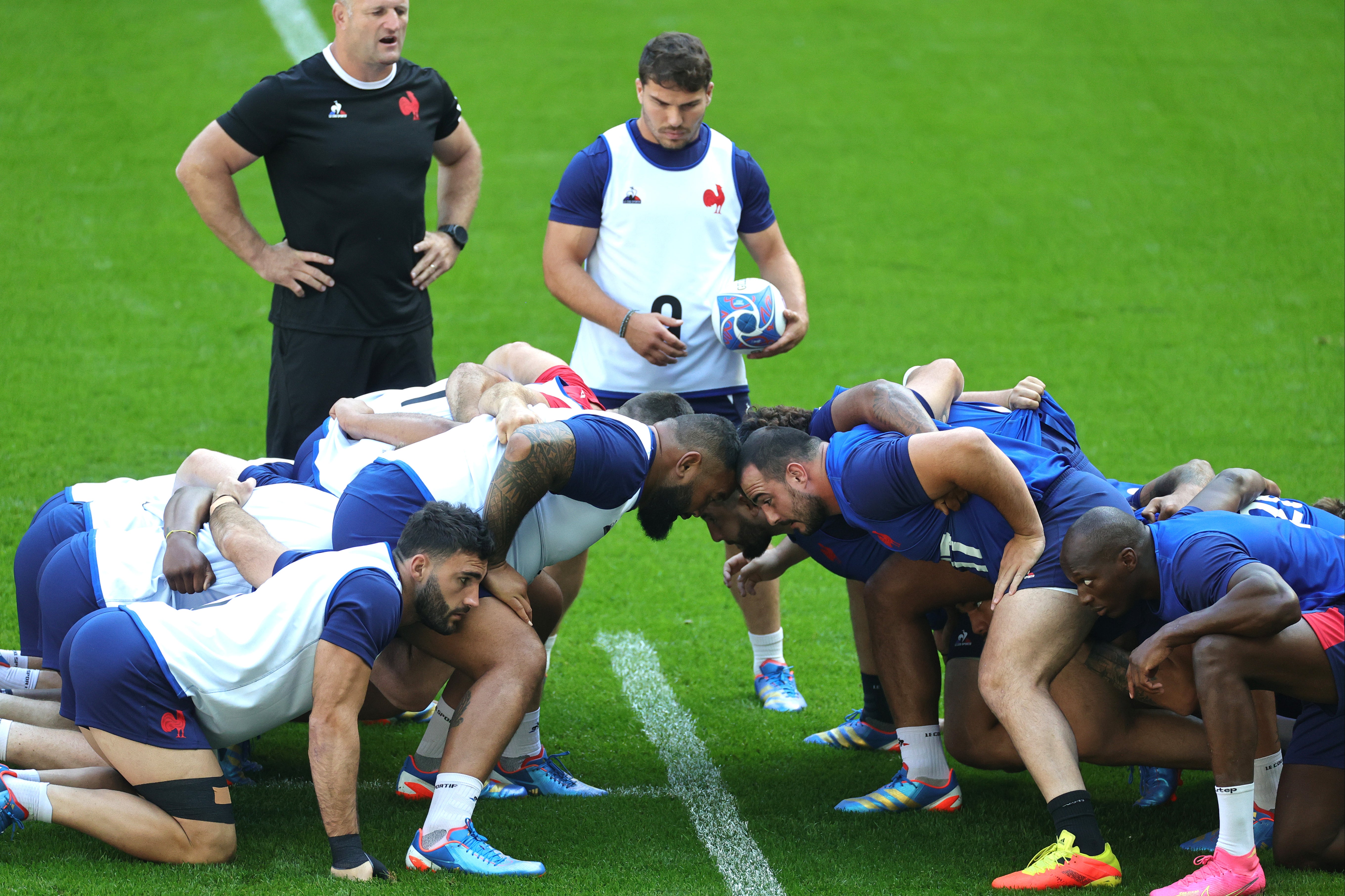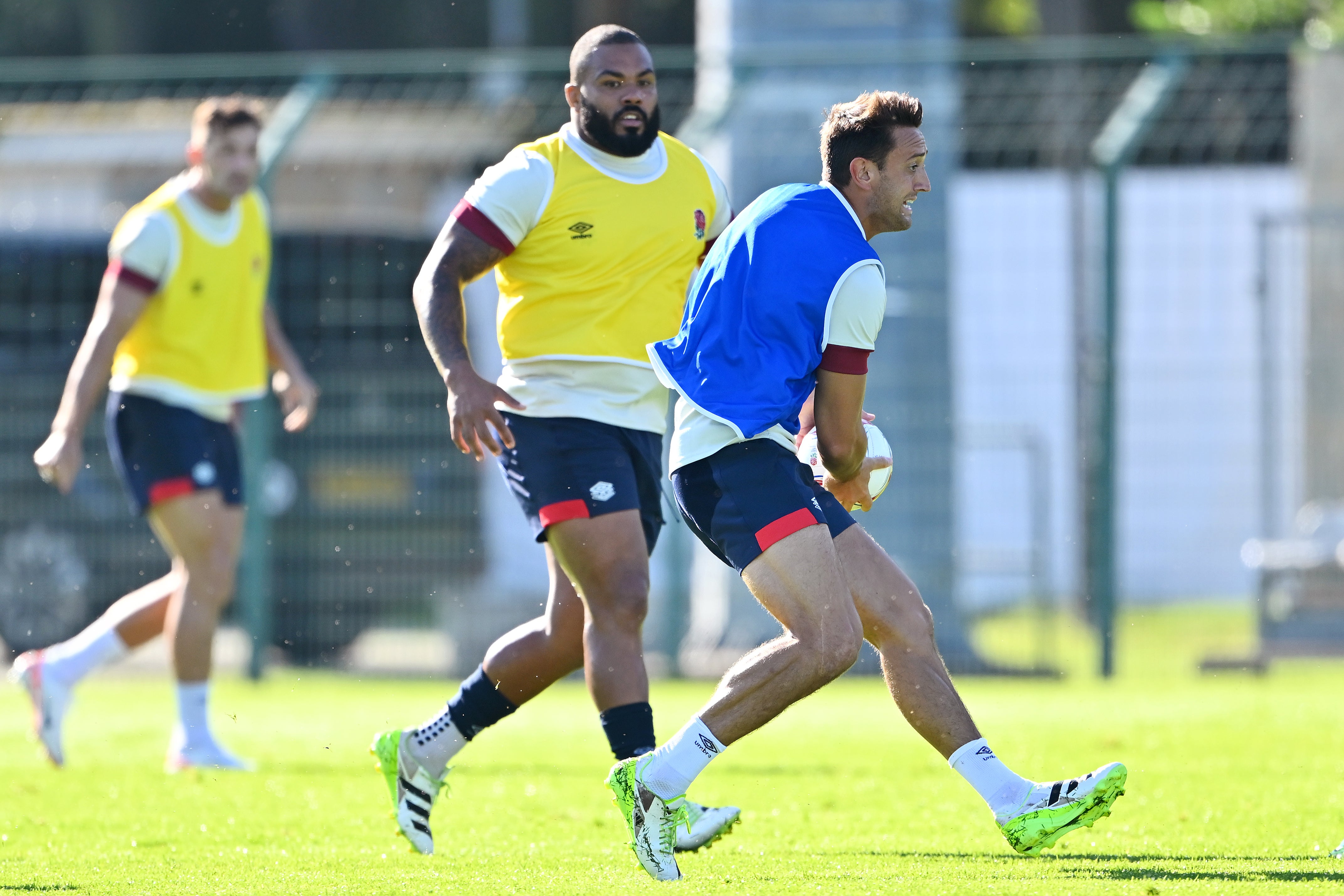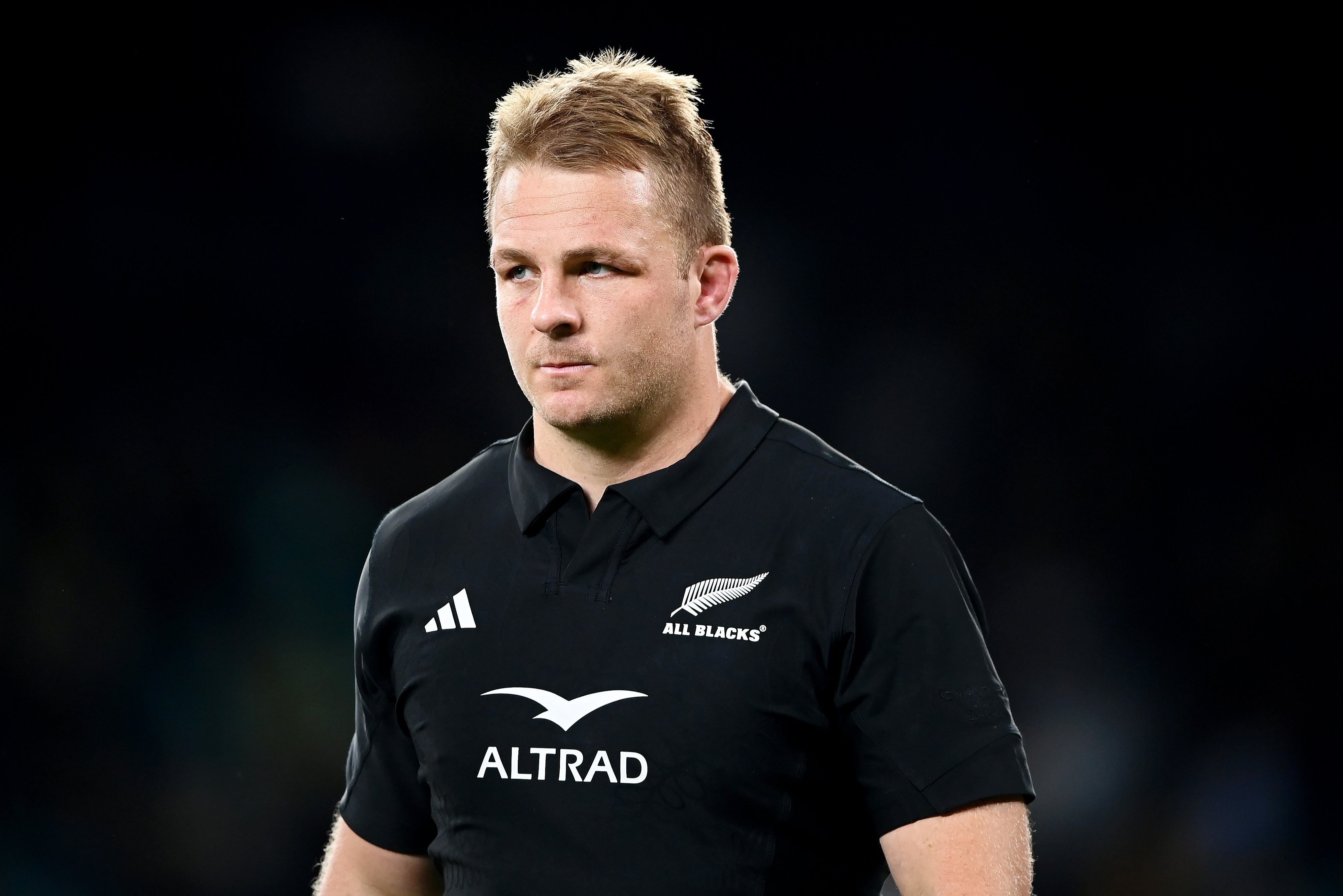 Last year's women's World Cup final in Auckland swung on a head-high tackle and the resulting red card; in the high-stakes, high-intensity world of knockout rugby, an emphasis on staying low in the tackle will be underlined. For player welfare reasons, games are more spaced out at this tournament, which should allow the combatants greater time for recovery.
It is hard to foresee a winner emerging away from the lead quartet, but it would be foolish to rule out a surprise package taking a more comfortable route to the final, as England did in 2007, or France in 2011. Previous World Cups have taught us to expect the unexpected and an eager rugby public swelled by record numbers of travelling fans are certainly ready to tuck in.
Source: Read Full Article