What just happened? Barnwell on a stunning upset and the Bucs' perfect game plan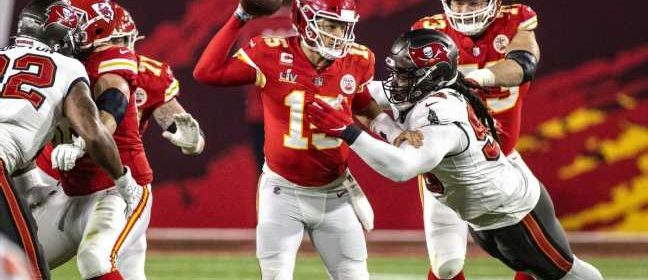 Bill Barnwell is a staff writer for ESPN.com.
The Tampa Bay Buccaneers took something abstract and made it real. The much-ballyhooed game plan for what it would take to beat the Kansas City Chiefs was easy to write down and understand, but putting it into practice seemed virtually impossible for much of the 2020 NFL season. Outside of a shootout victory from the Raiders and a Chargers win against Kansas City's backups in Week 17, no team seemed capable of solving the Chiefs for 60 minutes. Teams would piece together good quarters or even get out to double-digit leads, but the Chiefs inevitably would figure things out and overwhelm their opposition.
In the Super Bowl on Sunday, that moment simply never came. The Bucs were the better team from start to finish. Todd Bowles' defensive game plan worked on the first drive and never stopped working. Byron Leftwich's offense was stuffed on fourth-and-goal but otherwise only stopped scoring once the game was out of hand. A Kansas City offense that seemingly toyed with opponents most of the season spent most of this game in a panic.
The Bucs didn't discover a new blueprint for how to beat the Chiefs, but they executed the best possible game plan to near perfection. Let's break down what happened and how Tampa Bay won its first Super Bowl in 19 years, going in order of how much each contributed to the victory:
Source: Read Full Article