Tom Brady ready to defy time once more as unprecedented NFL play-offs begin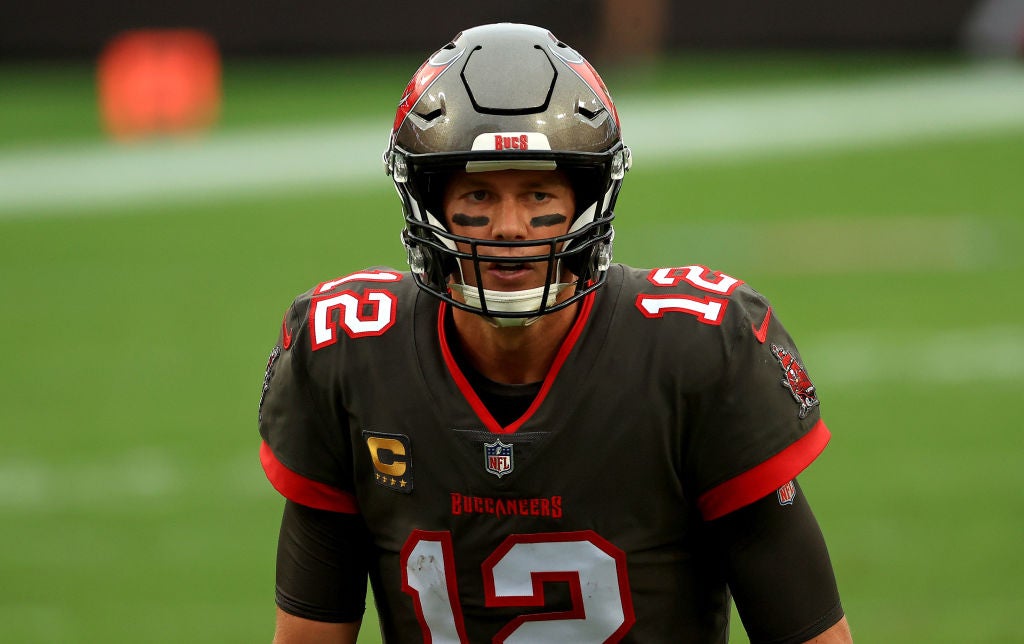 Tom Brady is hoping to guide the Bucs to a home Super Bowl
Brady finished third in passing yards – behind Patrick Mahomes and Deshaun Watson – and tied for second in passing touchdowns, trailing only MVP frontrunner Aaron Rodgers.
His total of 40 scores is only the second time he has reached that figure in his unbelievable career, and his 4,633 passing yards were the most he has had in a single campaign since 2015.
Both figures are records for quarterbacks aged 40 or older.
During his last MVP season in 2017, Brady threw for just 56 fewer yards and eight fewer touchdowns.
Yes, he threw four more interceptions in 2020 – largely due to Arians' gunslinger mentality – but this shows that Brady, even when compared to his own greatness, played particularly well in his first year outside of New England.
The legendary quarterback has also led the Buccaneers to the playoffs for the first time in 13 years, taking them to an 11-5 record after they finished 7-9 a year ago.
It will be interesting to see how he fares against Washington, whose defensive front definitely possess the talent to unsettle Brady.
The Bucs offence have been rolling recently, putting up 122 points in their last three matches where they faced the Falcons twice and the Lions in between.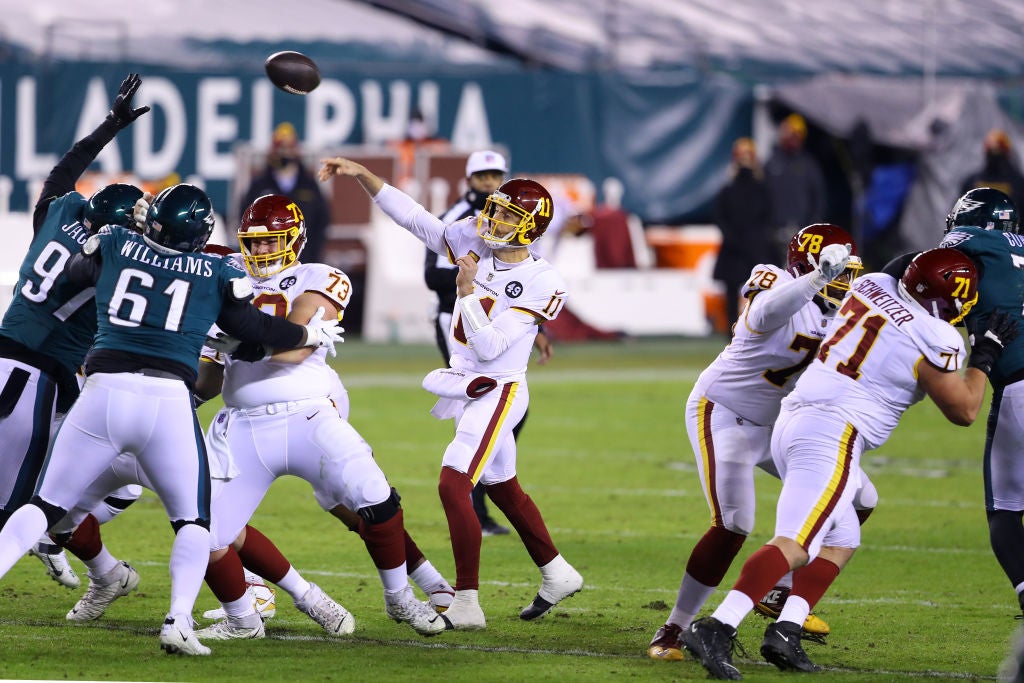 Alex Smith and the Football Team are underdogs
Brady was near-perfect in those games, and the difference lies in the details – or rather, the trenches. When he is effectively protected by his offensive line, Brady performs as you'd expect – an elite, top-five quarterback.
The Bears, Rams and Saints each showed that the opposition must unsettle Brady in the pocket to defeat the Bucs.
When the defence can apply pressure, he plays less like a historic anomaly and more like a traditional 43-year-old – and Washington have the talent to get to him.
Chase Young, the second overall pick in the 2020 NFL Draft, will need to replicate his regular season form to hit Brady and get in his face. If Washington have their way, this will be an ugly game.
The Football Team are hardly expected to compete in a shootout, so Brady knows that he does not need an offensive masterclass to advance to the Divisional Round of the NFL postseason.
However, if he can conduct a dominant performance against a Washington unit that has troubled other contenders, it would certainly be a statement.
Alex Smith, the quarterback for the Washington Football Team, has already overcome tremendous odds to not only return to the field but lead his franchise to the playoffs for the first time since the 2015 season.
Unfortunately, he's up against the greatest to ever do it – and Brady's unprecedented career is showing no signs of slowing down.
Watch the NFL play-offs live on Sky Sports NFL from 5:30pm on Saturday and Sunday – coverage of Tampa Bay @ Washington will begin at 01:00 Sunday morning
Source: Read Full Article