What is timed out in cricket? Rules explained after Angelo Mathews controversy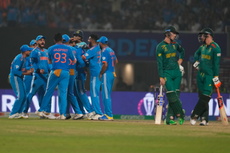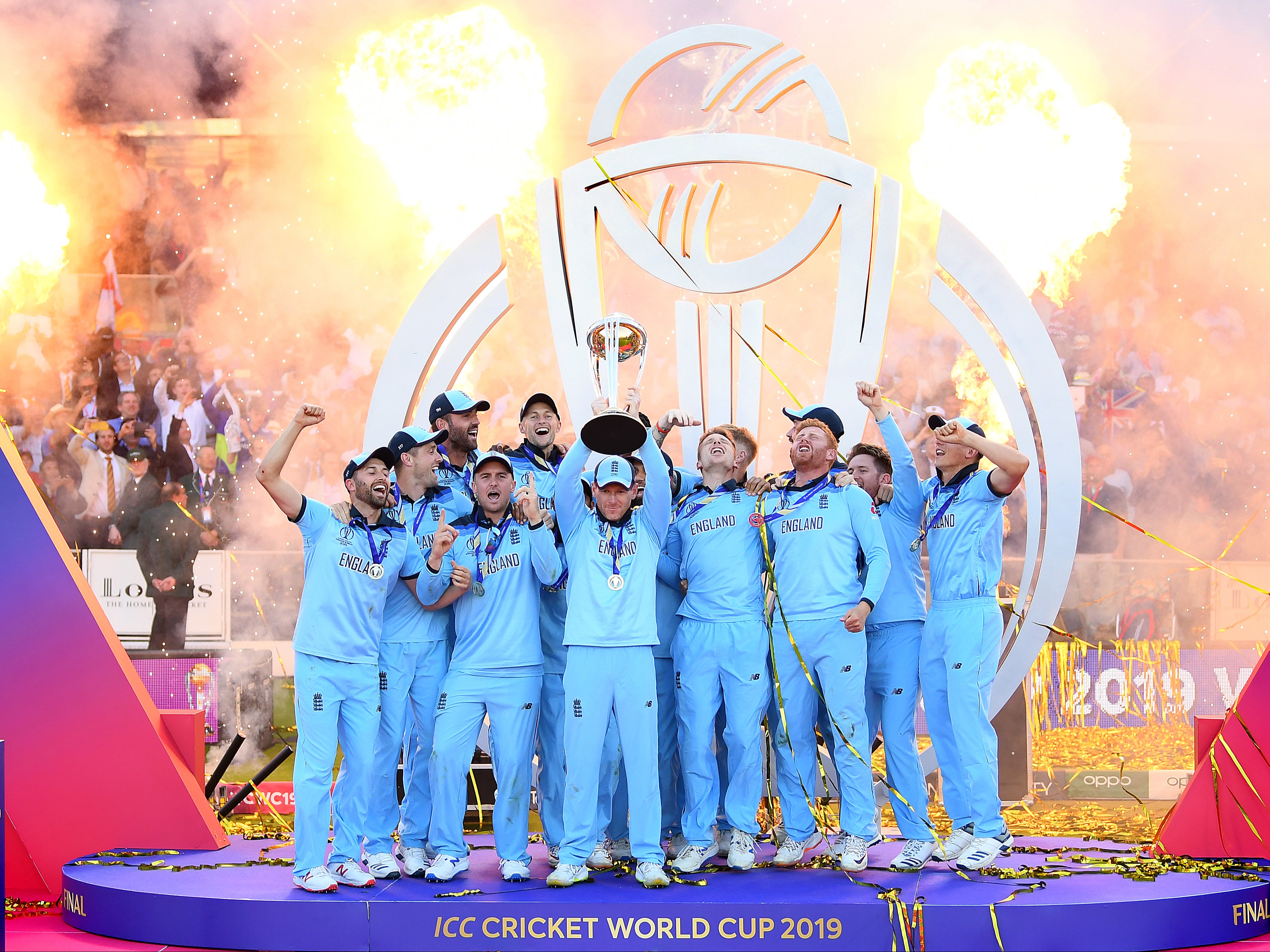 Sri Lanka had been going well in their first innings against Bangladesh, and were 135 for three when Sadeera Samarawickrama advanced down the wicket and played the ball straight to Mahmudullah just inside the boundary rope.
That was the wicket that sparked the chain of events that will go down in history.
Mathews hovered on the sidelines before eventually departing the pitch in a controversial chain of events. He had been preparing to face the delivery when the strap of his helmet broke, and while waiting for the replacement, passed the two-minute mark.
Facing against the spin-bowler, Mathews did not have to wear a helmet, but it could spark yet another debate surrounding the spirit of cricket.
The laws of cricket state that the batter has to be ready to face the next ball within three minutes of dismissal or retirement, in the World Cup, it is two minutes.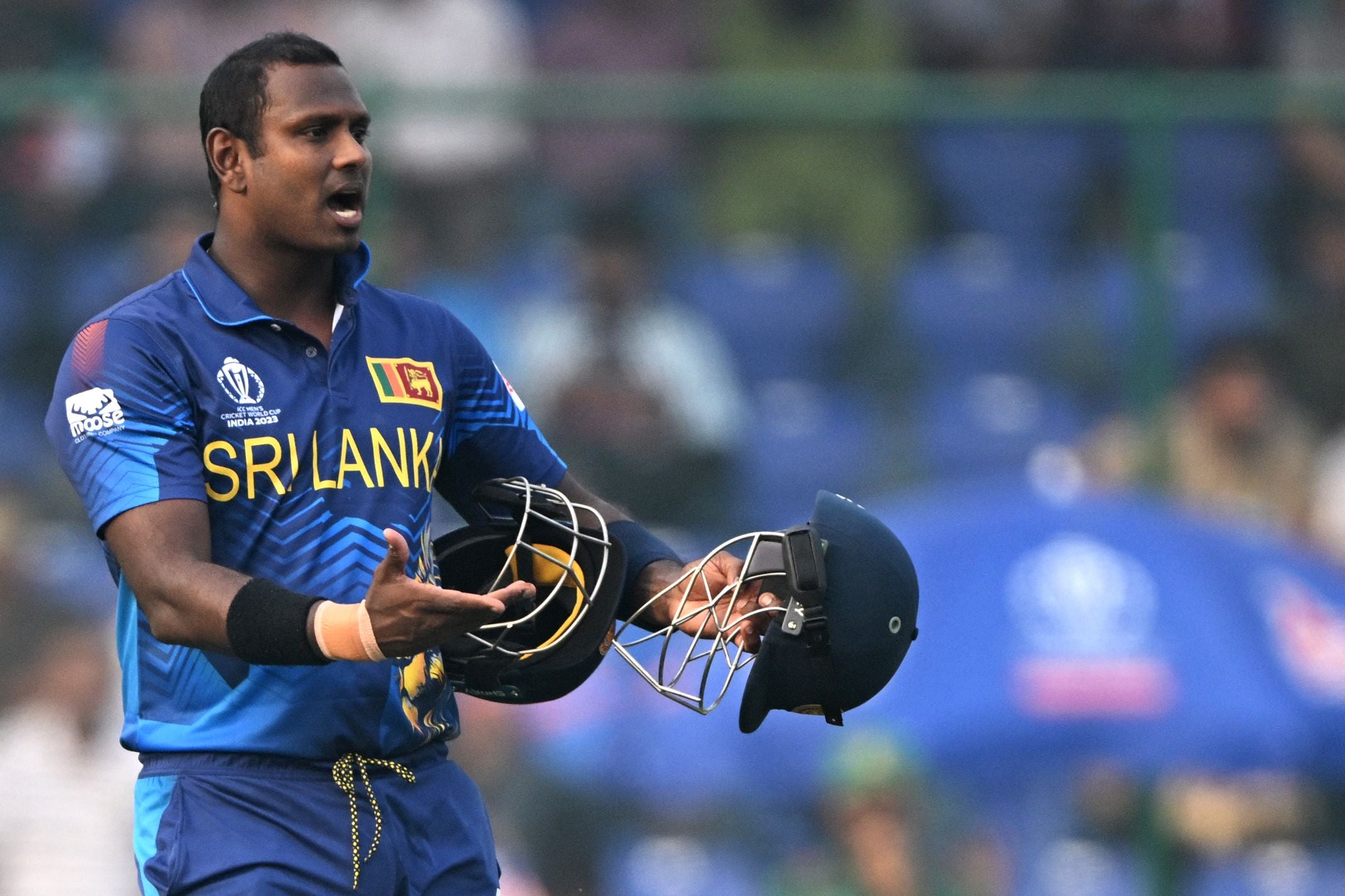 Angelo Mathews holds two helmets after one broke which led to him being timed out
Ex-Ireland wicketkeeper Niall O'Brien said on Test Match Special: "I think he was ready to face the ball. He was on the pitch and his equipment failed him. I think there was a mistake there."
Sri Lanka are seventh in the table, four points behind New Zealand who occupy the final semi-final place, but there is still more to play for with only the top eight qualifying for the 2025 Champions Trophy.
Bangladesh are also in the hunt for qualification, but are ninth in the table, and ahead of the match were the only other team – as well as England – to have won just one of their seven matches.
The match had already faced problems due to the poor air quality in Delhi that forced Bangladesh to cancel training, and then only allow the non-asthmatic players to take part ahead of the match.
Source: Read Full Article