West Ham vs Tottenham: Spurs need a spark – and the end of Heung Min Son's scoreless streak could be it
It was a small detail in the bigger picture, but one that might just unlock something for Tottenham Hotspur. Heung Min Son had just scored his excellent opener here at the London Stadium, running onto Dele Alli's backheel, wrapping the ball hard into the near top corner of the net, a risky finish but one that he nailed.
And as Son ran back after celebrating, he stopped briefly for an embrace with his manager Mauricio Pochettino. A hug to mark the fact that he had scored his first Tottenham goal since mid-March, a frustrating run in which a very dangerous attacker has looked nothing like his best self.
Speaking in his press conference after the game, Pochettino revealed exactly why he has so pleased with Son's goal. Not just because he had put Spurs 1-0 up in an important cup tie. But because a player who had worked so hard – with so little to show for it – had finally made an impact. There was pride and relief in that hug from Pochettino, but there was sympathy too.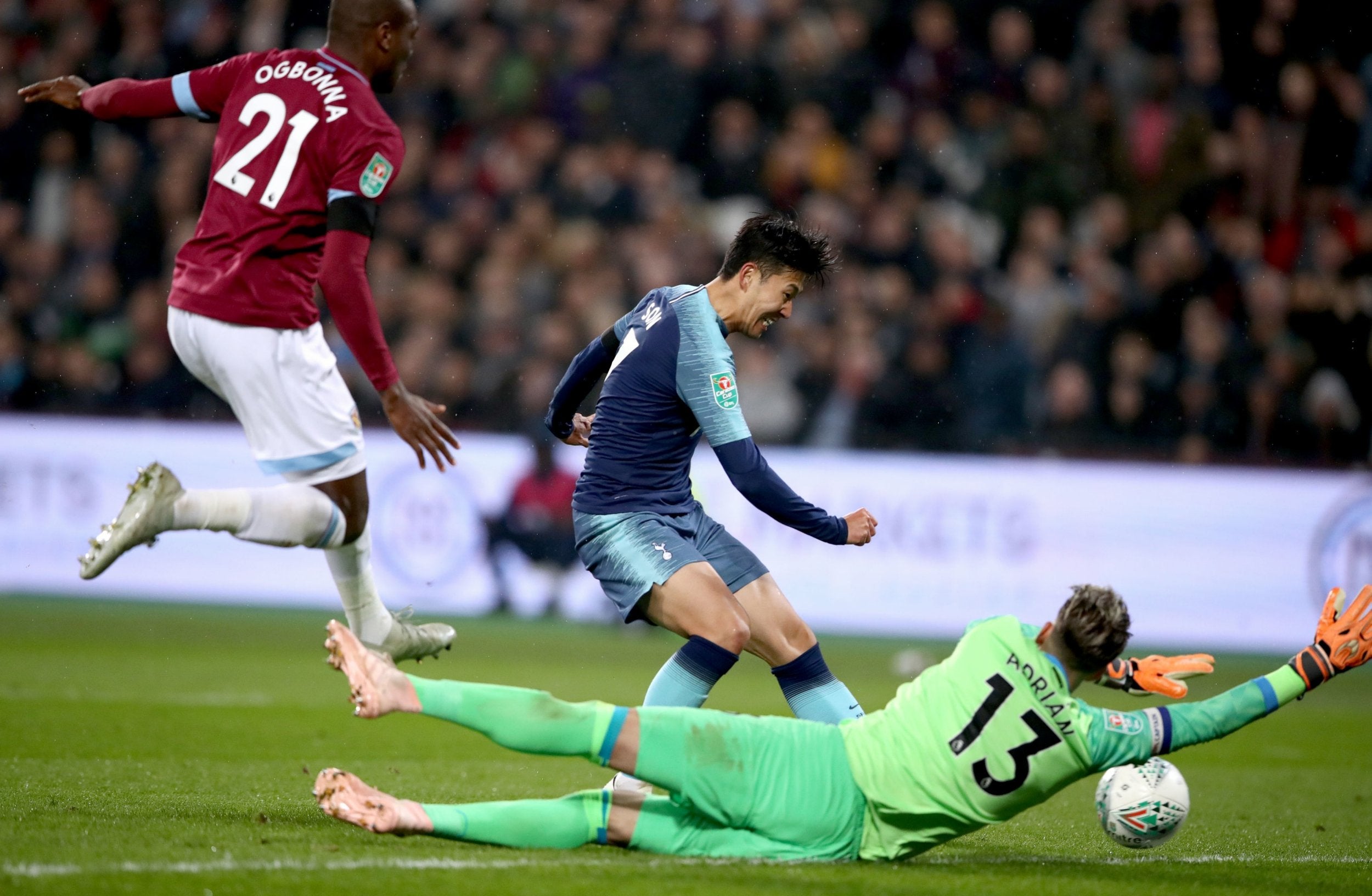 "You feel sorry when the player work so hard, and was not able to find the reward in their job," explained Pochettino afterwards. "Sonny, in the last few weeks or months, he was in a situation. He wanted to work every day more and more and more, to try to fight, to change that situation. Yes, you feel so happy and so proud."
And in Son's behaviour over the last few months was a clear lesson to every other player about how to conduct yourself when things are not going your way. "Never give up. Always try to fight in every single training session. Always with the best face. Always being professional. When players get their reward, you feel proud, and so happy. That's why when he crossed in front of me, I hugged him. Because we share happiness. When he scored the first goal I celebrate. I never celebrate goals, but I celebrated because I felt sorry for him."
To see how Son took his two goals at West Ham, the first an emphatic early finish, the second a cool late one, was to see what a natural a goal-scorer Son looks like when he is on top of his game. But examine Son's record for Spurs and you see that his scoring has always come in streaks. His default mode is hard work but ultimate frustration in front of goal. He can often go months at a time without scoring. When he does start scoring, he is difficult to stop: remember his eight goals in six games in March and April 2017. His five goals in December 2017. His seven goals in four games in February and March this year.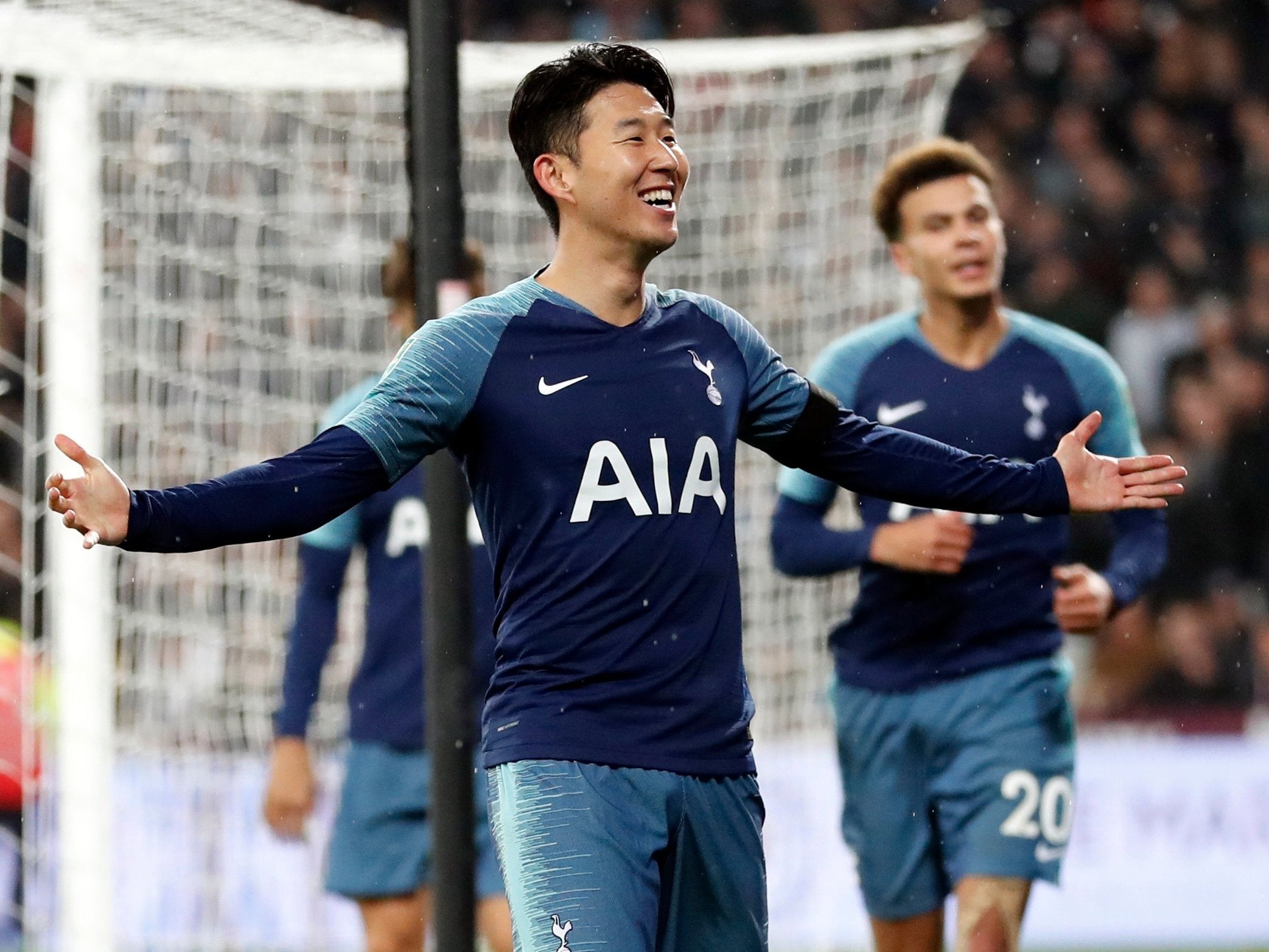 Those were his last goals for Spurs before Wednesday night and since then Son has never looked dangerous in front of goal. He has naturally been distracted, first by the World Cup and then by the Asian Games. Where he masterminded a 2-1 extra-time defeat of Japan in the final to ensure his exemption from national service. But in the first half of this season, while he tries to get back up to speed, he has effectively lost his place to Lucas Moura, who is now the preferred runner to play alongside Harry Kane up front.
Maybe that is now about to change. What Spurs need more than anything is for Son to embark on another of his scoring streaks. Because this is a team in need of a spark, especially while Kane tries to rediscover his cutting edge in front of goal. They have some huge games ahead, against Wolves, Chelsea and twice against Arsenal, and they need to be able to hurt opponents again.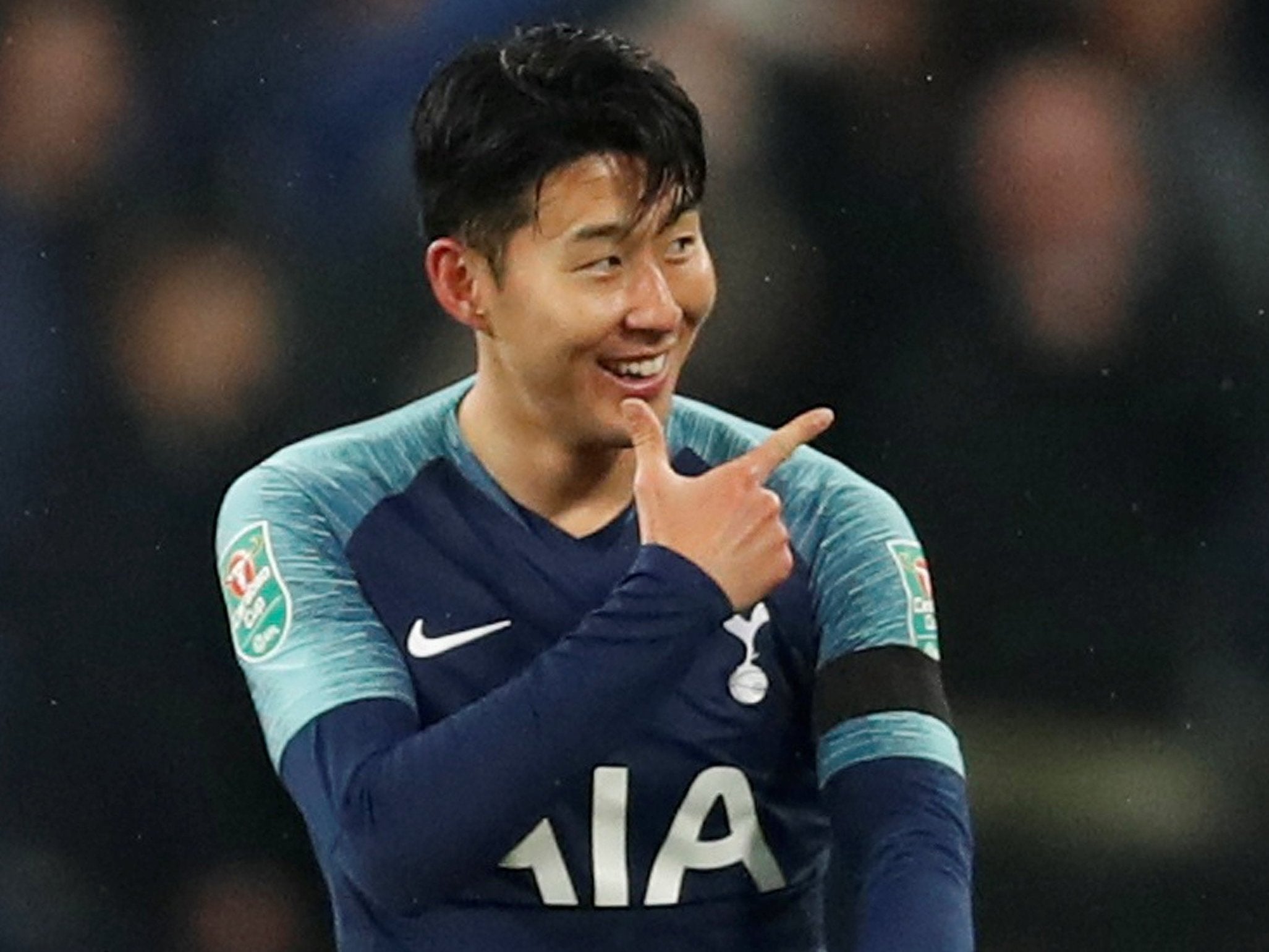 Pochettino hopes that this double could be the turning point for Son. "It is so important for offensive players always to feel the net for himself," he said. "For him, he was working hard to try to change that situation. Of course we are happy because that is going to give him very good confidence and trust in himself. It is always welcome when offensive players start to score." If Son does that, this could be a turning point for Spurs too.
Follow the Independent Sport on Instagram here, for all of the best images, videos and stories from around the sporting world.
Source: Read Full Article