WATCH: Gary Neville and Jamie Carragher disagree over Erik Lamela miss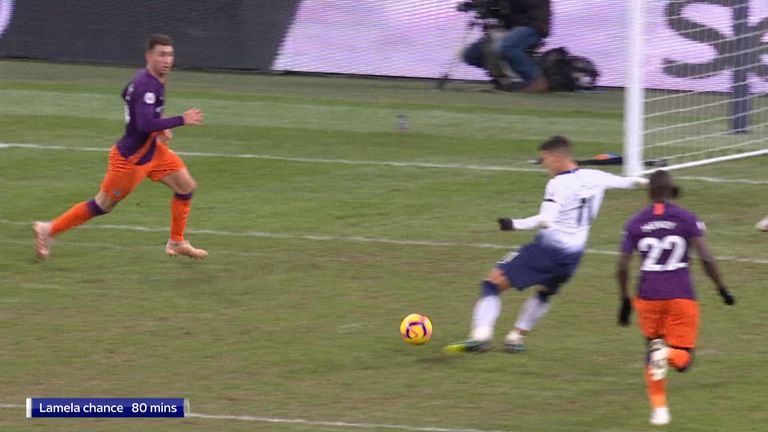 Erik Lamela squandered a gilt-edged chance against Manchester City – was it a bad miss or was the pitch to blame?
Riyad Mahrez's early goal gave City a 1-0 win over Tottenham at Wembley to send them back to the top of the Premier League. However, Spurs missed their big chance late on as Lamela struck over the bar from 10 yards with the goal gaping.
Much of the talk pre-game was of the state of the Wembley turf following the NFL fixture on Sunday and debate sprung up in the Monday Night Football studio about whether the pitch was to blame for Lamela's miss.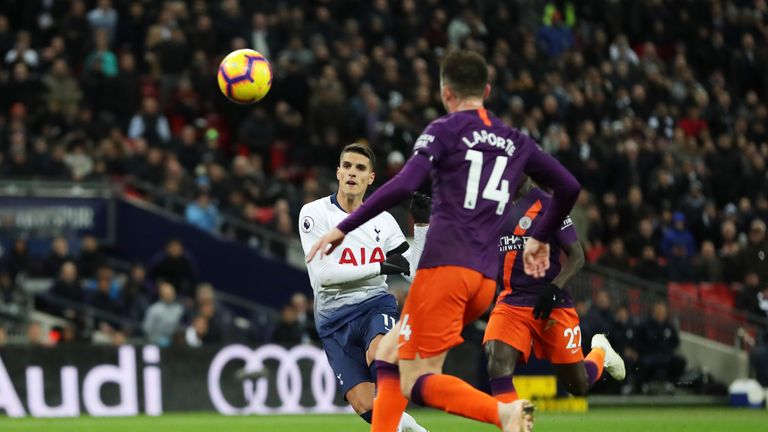 Jamie Carragher had sympathy with Lamela, Gary Neville did not.
Carragher said: "There's no doubt it lifts off the ground. There are a few bobbles – it's not easy. The bobbles seem to go at different heights. Can he work the goalkeeper a little more? It's a great opportunity missed. The pitch certainly didn't help."
Neville said: "I think we're being kind. The bobble didn't happen right in front of him – Lamela could see it coming. The problem was he's leaning back – there's no need to. It's the thing you're told when you're a young player is not to lean back, you've got to get over the ball."
Who do you agree with? Carragher or Neville? Watch the incident for yourself at the top of the page.
Source: Read Full Article