Unai Emery is the man to get the best from Mesut Ozil at Arsenal, says Sunday Supplement panel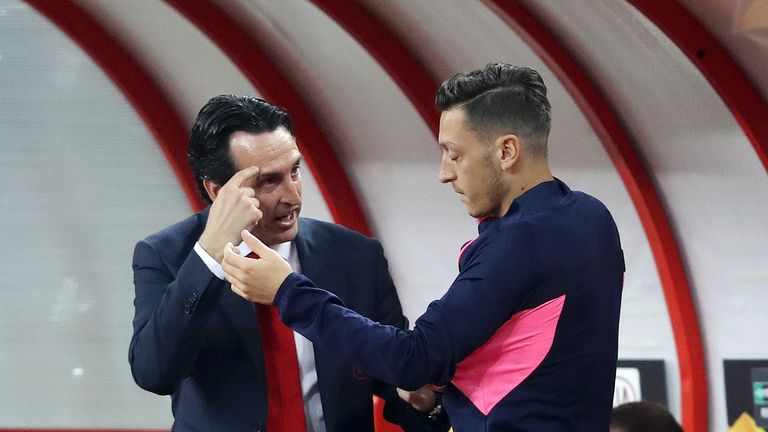 Unai Emery is taking the right stance on Mesut Ozil at Arsenal and is the right man to bring the best out of him, says the Sunday Supplement panel.
Ozil has found form in recent weeks for Arsenal, particularly excelling, as captain, in Arsenal's win over Leicester on Monday night.
During his five years at Arsenal, Ozil has frustrated and enthralled in equal measure, but the Daily Mirror's chief football writer John Cross believes after years of doing such under Arsene Wenger, new Arsenal manager Emery may have found the right formula when it comes to Ozil.
LISTEN: Sunday Supplement podcast
Ozil: I laugh at critics
"Against Leicester he was magnificent – he showed the world-class player that he is," Cross said on the Sunday Supplement.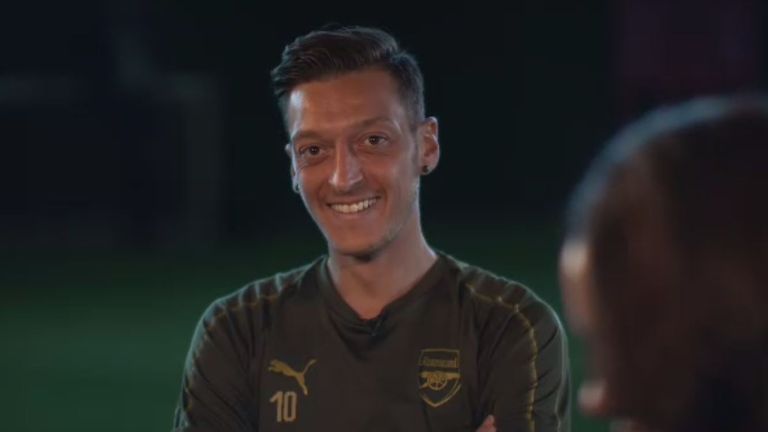 "He as responsible for one of the best passes of the season, that unlocked the Leicester defence into Bellerin. It just shows you how much talent Ozil has. The question is where has he been hiding? That is the frustrating part.
"I think, the best part of Emery is that, hopefully, he will unlock that talent. He has said to Ozil that no, you can't play in the No 10, you are not offering me a physical power to make that system work, you can play wide.
"He clearly wasn't happy but he has had to knuckle down as the manager is not taking any nonsense.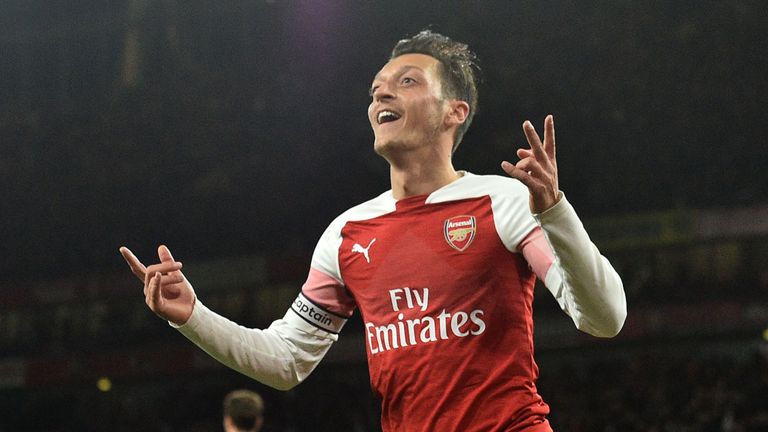 "As good as Wenger was – he is an absolute legend of the game – but the time was right to move on, and Arsenal, credit to them, look like they have got it right [with Emery and Ozil]."
Alexandre Lacazette and Pierre-Emerick Aubameyang have developed a fruitful partnership this season, with the pair scoring 10 league goals between them, from a variety of positions, and it is that which Arsenal fans should be more optimistic about, according to the Daily Mail's football editor Ian Ladyman, who is less enthusiastic about Ozil's chances of finding form on a regular basis.
"The improvement in the front two at Arsenal is testament to Emery," Ladyman added. "Lacazette particularly looked like a fish out of water at times last season. That was obviously a confidence issue, and a matter of trying to adjust to the Premier League.
"He has played really well this season, and has got himself going. If I was an Arsenal fan, I would probably be looking at those two if I was looking for inspiration or more optimism for the future.
"I would look at these two forwards, who are both super talented and both very, very young, before I look to Ozil for optimism, who will eventually, at some point just let you down."
Source: Read Full Article