Tottenham to remain at Wembley for rest of 2018
Tottenham will play their remaining home games in 2018 at Wembley.
With work at their new stadium still ongoing, Spurs have announced that the Premier League fixtures against Chelsea, Southampton, Burnley, Bournemouth and Wolves will take place at the national stadium.
Spurs, whose remaining two home Champions League group games are already booked in at Wembley, had been hoping to move into their new 62,000-seater stadium in September.
Failure to critical alarm systems put paid to that and further delays and the impending festive period have meant that it will not be until 2019 until Spurs run out at their new home.
Chairman Daniel Levy said: "There isn't an hour that goes by when I am not asked when we will be able to stage our first game at our new home.
"I wish I was able to confirm an exact opening date and fixture. However, in light of factors completely outside of our control, contractors missing deadlines and possible future unforeseen issues, we are naturally being cautious in respect of our timetable for our test events and official opening game.
"Whilst we are conscious of the need to keep pressure on our contractors to deliver as soon as possible, we are also acutely aware of how difficult the lack of clarity is for you, our supporters, to plan around games, particularly those at Christmas and New Year.
"In light of the above, and taking into account the restricted availability of manpower over the festive period, we have taken the decision to confirm that all home games will be played at Wembley Stadium up to and including the game against Wolverhampton Wanderers on 29 December.
"We know the continued delay is a source of immense disappointment to everyone and I can only continue to apologise for this – it is a sentiment felt by all of us."
Spurs' first Premier League fixture of the new year is against Manchester United on January 13, though they could be drawn at home in the FA Cup third round before then.
The governing body, who have given Spurs permission to become the first Premier League side to play their home games in one season at two different venues are understood to be aware of the situation and will continue to monitor.
Spurs say they will provide a further update in early December.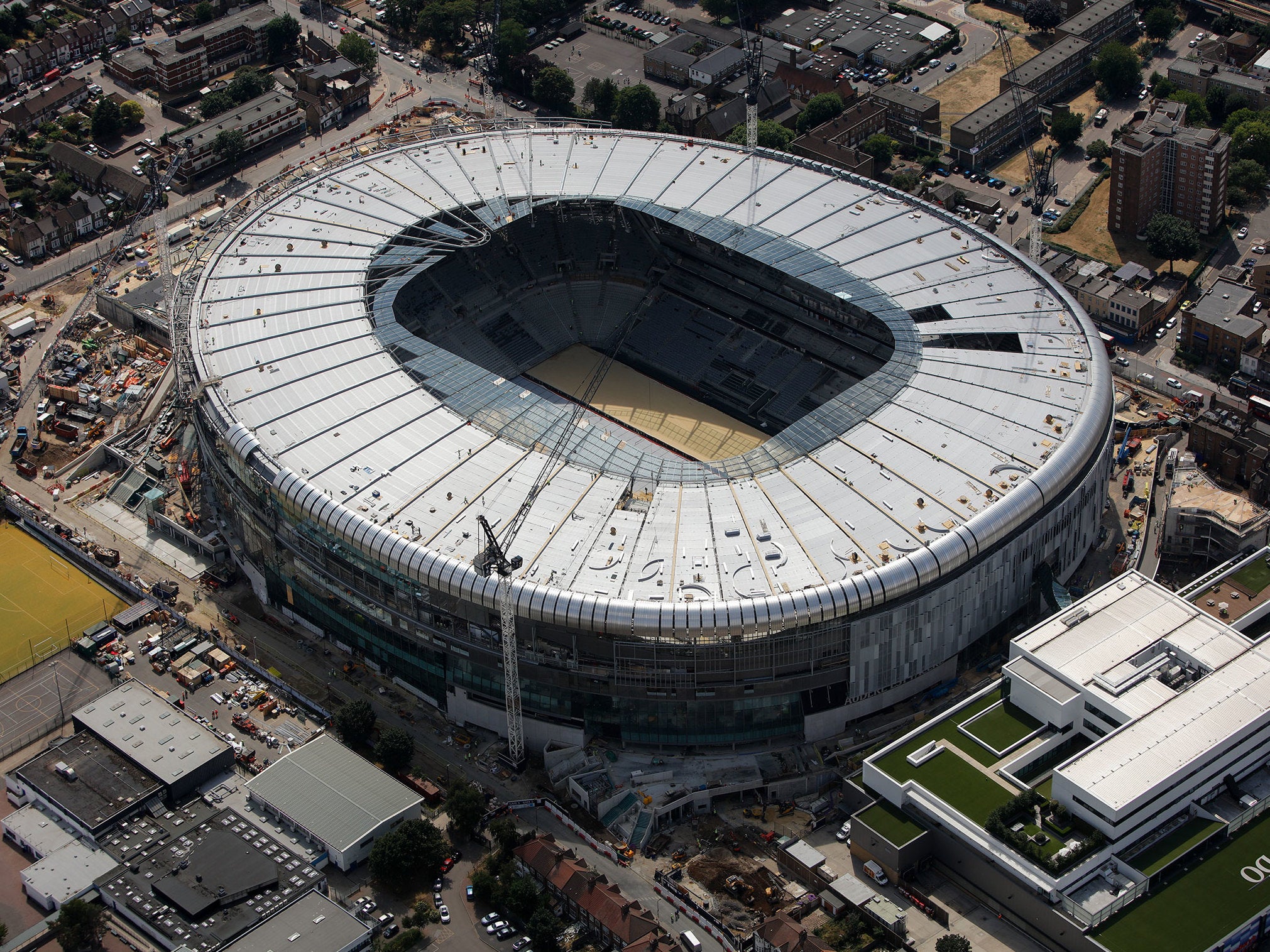 Despite the uncertainty off the field Mauricio Pochettino has guided the club to their best ever Premier League start and they can overtake leaders Manchester City with a home win on Monday night.
And Levy has paid tribute to everyone at the club: "Our current position in the Premier League, a record start for the club, is testament to the professionalism and positive approach of Mauricio, his staff and the players.
"They have made no excuses, focused on their games and made us all proud of this exceptional attitude.
"We also wish to express our gratitude to all the staff at the club in going over and above to successfully oversee operations at three different venues this season.
"Additionally, we should like to thank our partners, our colleagues at the Premier League, our fellow Premier League clubs, the FA and also Wembley and Brent for hosting us.
"We are experiencing frustrating times – however every now and then someone reminds us of just what we have undertaken and achieved to date, and what this stadium will be like for generations to come – and that keeps us going. Thank you to all who have sent messages of encouragement.
"It is much appreciated by those involved in this challenging project.
"This is a stadium for another century and a few months' delay will hopefully soon be forgotten when we proudly return home. Your continued patience, understanding and, above all, support for the first team is invaluable.
"None of what we have achieved and are looking to achieve would be possible without you, our fans, and your immense loyalty. Thank you."
PA
Follow the Independent Sport on Instagram here, for all of the best images, videos and stories from around the sporting world.
Source: Read Full Article