Real Madrid head coach Julen Lopetegui vows to fight on after Barcelona mauling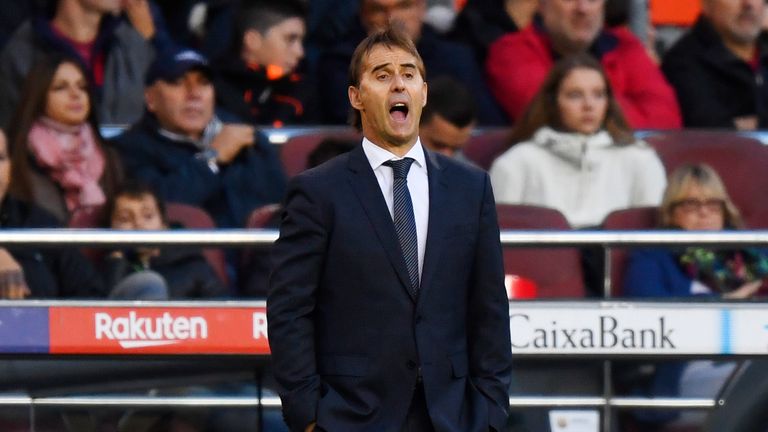 Under-fire Julen Lopetegui has vowed to fight on as Real Madrid head coach after seeing his side thrashed by Barcelona 5-1 in El Clasico.
Luis Suarez scored a hat-trick as Ernesto Valverde's men returned to the top of La Liga in style, while Madrid now languish in ninth after their worst start to a league season in 19 years.
Trailing 2-1 in the second half, Luka Modric hit the post, but Real collapsed in the final 15 minutes, conceding three times to heap more pressure on their beleaguered head coach.
Following Madrid's worst El Clasico defeat since 2010, Lopetegui said: "We were much better in the second half, had a moment to get back into the game, had many chances to score and hit the post.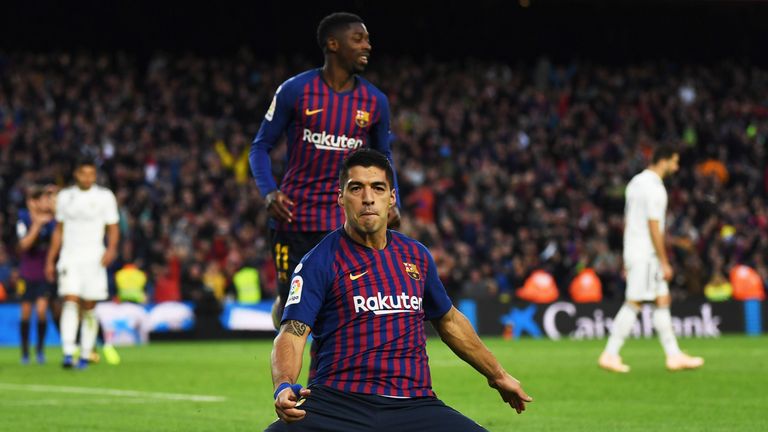 "But it did not happen, and more misfortunes arrived, more injuries, and the third goal ended our hopes. The punishment at the end was excessive.
"I feel sad at the moment, but with full strength to remain in charge of this group. This is a tough blow, but I am strong enough to know everything can be turned around. There is a long way to go, and I have a lot of faith in this group of players."
It was the first time since the 5-0 defeat at Barcelona nearly eight years ago that Madrid had conceded five goals in a competitive game, and were it not for Thibaut Courtois, Suarez might have scored more.
Lopetegui's side have failed to win any of their last five La Liga games, their worst run in the competition since May 2009 under Juande Ramos, and the writing now appears to be on the wall for Lopetegui.
But the former Spain coach said: "We have had such bad luck over these weeks, but all runs come to an end. And I am sure the team will show another face.
"Don't expect any reproaches from me for the players, I am just focused on lifting them. I believe in this group, this team.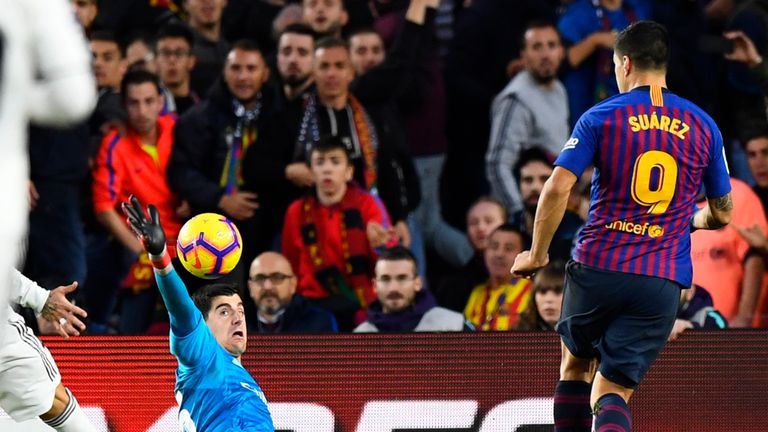 "We all know how the world of football works, and the final responsibility lies with the coach. I am not stupid. But here we win together, and lose together.
"But I still believe we are in an [early] stage of the season, and Madrid this year will celebrate.
"We know that some moments can swing games, balls can hit the post. But we also must enjoy a win like this against Madrid."
Source: Read Full Article