Pep Guardiola calls for VAR to help referees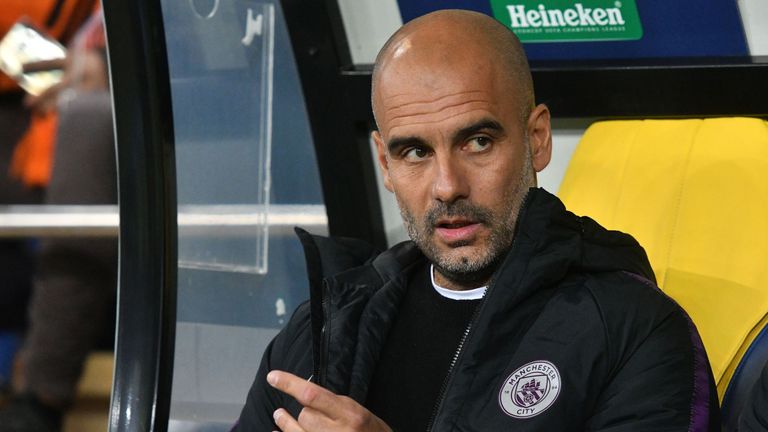 Pep Guardiola insists VAR should be introduced to help referees after Manchester City were awarded a farcical penalty during their 6-0 Champions League victory against Shakhtar Donetsk.
MATCH REPORT | AS IT HAPPENED
With City leading 1-0 through David Silva's opener Hungarian referee Viktor Kassai pointed to the spot when Raheem Sterling, with no one around him, tripped himself up by kicking the ground.
And Guardiola admitted City knew it wasn't a penalty.
"We realised it was not a penalty," Guardiola said. "He wanted to make a chip and touched the grass.
"We don't like to score goals in that situation but he didn't realise," added the Spanish manager, who conceded Sterling could have told the referee at the time.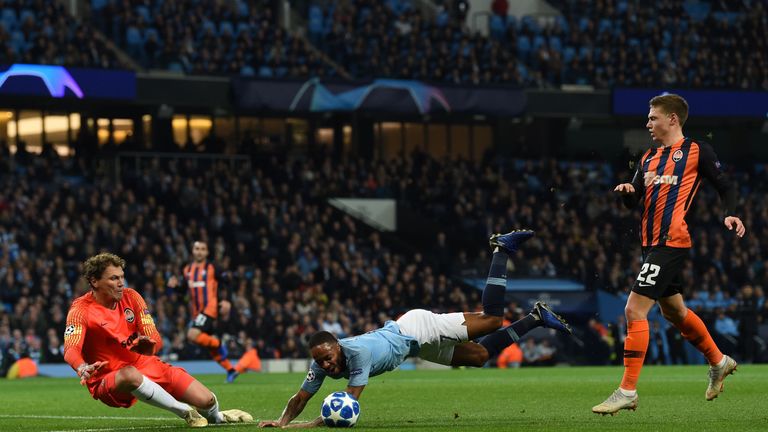 "You know VAR and what it is – referees must be helped because they don't want to make mistakes. They want to make a good performance but the game is quick and players are more skilled.
"It takes three or four seconds to make a decision – penalty or no penalty."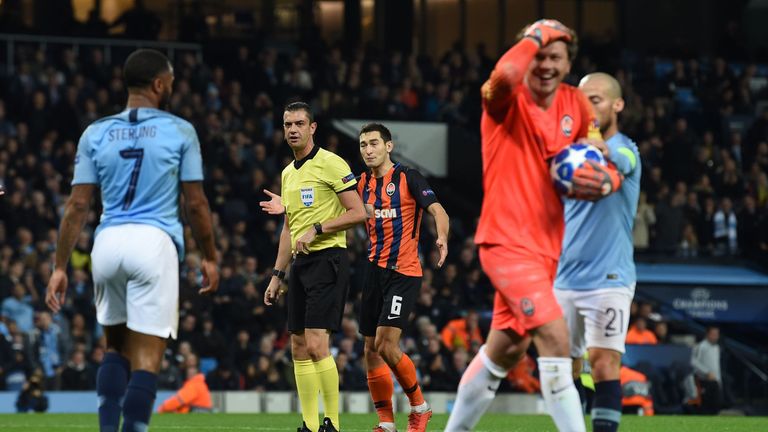 Despite the dubious penalty, City, who edged closer to a place in the last 16, made certain of victory through Sterling, Riyad Mahrez and two more Jesus strikes.
Shakhtar had a right to feel aggrieved by the penalty decision but they were otherwise outplayed for a second time in two weeks by City, and Paulo Fonseca made no excuses for his side.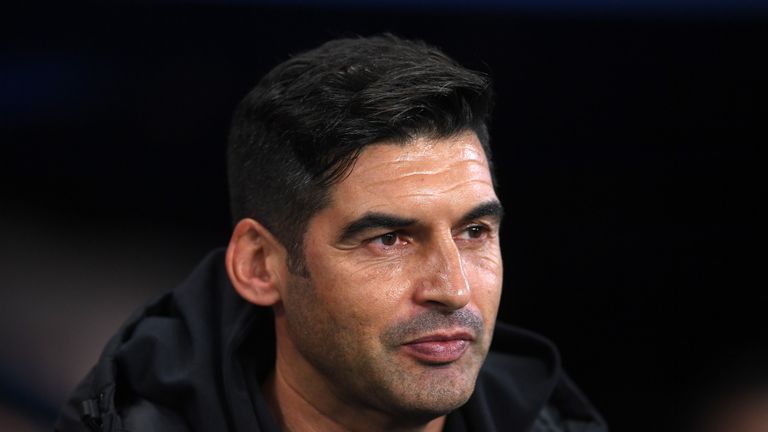 "It is difficult to speak about a penalty after a result like that — but it's ridiculous, that's all I can say," he said.
"Everyone saw it, but it is not because of the penalty we lost the game."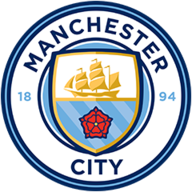 Man City vs Man Utd
November 11, 2018, 4:15pm
Live on
Source: Read Full Article