Mauricio Pochettino searching for answers to Tottenham's Manchester City problem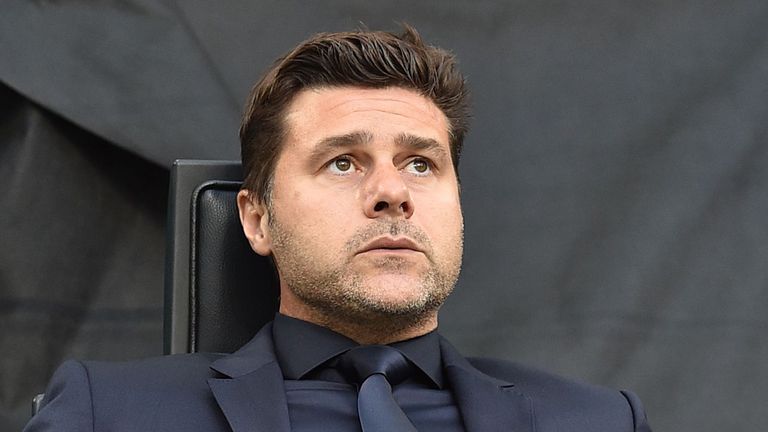 To Dare Is To Do. Tottenham's motto is a constant reminder to those in charge at the club of what is expected by fans in north London.
Bill Nicholson, the last manager to bring the league title to N17, famously said "it is better to fail aiming high than to succeed aiming low. And we of Spurs have set our sights very high, so high in fact that even failure will have in it an echo of glory."
As such, it was no surprise when Harry Winks proclaimed before the clash with Manchester City at the Etihad last December that Spurs would "go into the game the way we go into every game – positive and on the front foot. We will try to out-possess them and outplay them".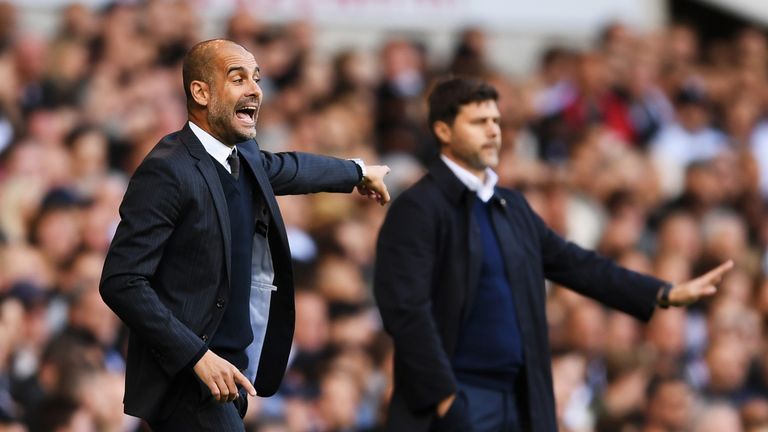 It's a philosophy that has served Spurs well under Mauricio Pochettino. Despite the relative lack of spending compared to their rivals, they are the only club to finish in the top three in each of the last three seasons. They control the rhythm of almost every game they play.
Still, Winks' words were brave. City were on a record-breaking 15-game winning streak at the time and already seemingly cruising to the title, but with team after team setting up to defend for their lives and leaving with nothing, why not have a go at them? If anyone could end City's winning run, surely it was Pochettino's side?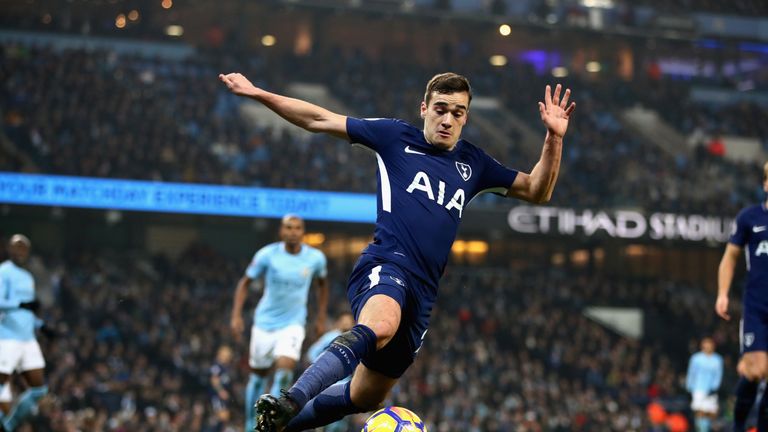 Before the game, Pep Guardiola even identified Spurs as one of the few teams who "want to play football" against his side, perhaps encouraging the Argentinian to stick with a tactic he knew his side could overcome.
And Spurs arrived at the Etihad in good spirits, having scored 10 goals in their previous three games – a feat they would match in the three games following. But over 90 minutes in Manchester, they were dismantled in ruthless fashion in one of the most complete City performances under Guardiola.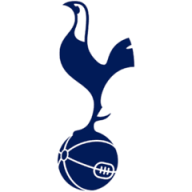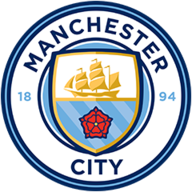 Tottenham vs Man City
October 29, 2018, 7:00pm
Live on
Spurs were left bewitched and bewildered. They tried different levels of press, but none of them worked. City played through them with ease, with Kevin De Bruyne brilliant at finding pockets of space whenever Winks or Mousa Dembele pushed onto City's back four.
And when City did not play out from the back, Ederson's exemplary passing bypassed six or seven Spurs players at will.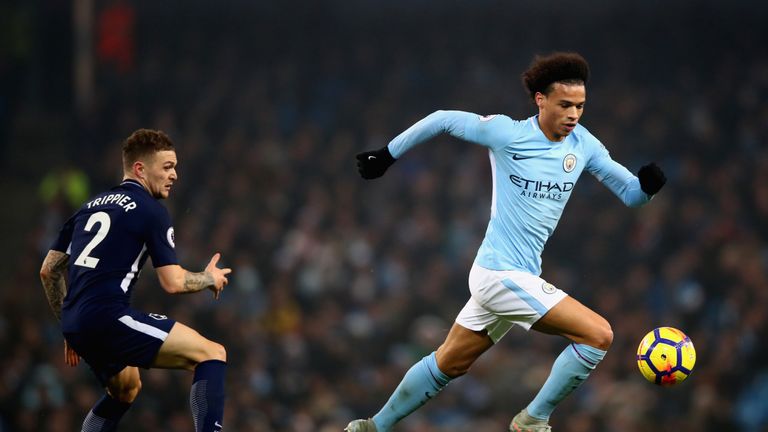 Later, when Spurs dropped into a low block, the dribbling of Leroy Sane, in particular, continued to cause problems, with Kieran Trippier suffering a torrid afternoon. Sane completed a match-leading six dribbles, while Trippier dispossessed the German just once.
On the other side of the ball, City's press was far more effective. Led by Sergio Aguero, the home side denied the Spurs centre-halves any time on the ball and forced mistakes, safe in the knowledge they would not be beaten for pace on the flanks by either Trippier on the right or Ben Davies on the left.
So, after a 4-1 drubbing, did Winks' confidence look foolish?
"We need to learn from this situation," said Pochettino afterwards. "Today was a very good example to see a team that believes, that has a lot of quality and strength, and is in very good form."
If Spurs did learn, it was enough to see them unbeaten in the league until the two sides met again at Wembley in April, but just two weeks after beating Chelsea at Stamford Bridge, Spurs were again outclassed as City strolled to a one-sided 3-1 victory.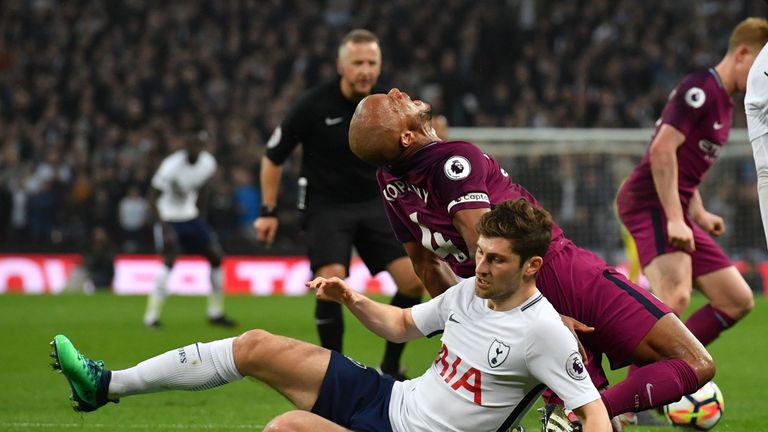 Davies was lucky not to be sent off midway through the first half for a horror tackle on Vincent Kompany, by which time they were already 2-0 down from simple long balls over the top as Spurs tried to congest the midfield. Whatever questions Spurs were asking, City had the answers.
When Spurs did improve after the break, both Trippier and Davies pushed up and found themselves in promising positions, but this left space for City to counter, with both Raheem Sterling and Sane enjoying the freedom of Wembley's big spaces.
Of course, Spurs were not alone in losing twice to Guardiola's marauding champions, but it was the manner of the defeats that acted as stark totems of just how far they still had to climb if they were to once again challenge for the Premier League.
"Throughout the game, we respected our ideas, but they were better," said Pochettino after the game.
This quote is instructive. Pochettino was happy to see his side stick to their principles, despite seeing those principles ship seven goals in two meetings. His teams will always try to play football, just as Winks proclaimed last year, so perhaps the manager just needs to be braver with his team selection.
Full-back is one area where a change could be made in a bid to shock the champions. Danny Rose is unfortunately unavailable to come in for Davies as he has failed to shake off a groin injury, but could Pochettino be tempted to turn to Serge Aurier at right-back?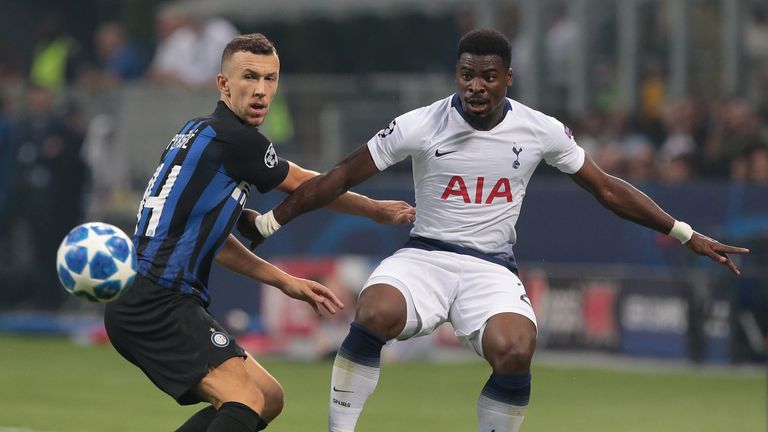 Last December, Aurier had not fully earned his manager's trust following his move from PSG – a red card in his opening game against West Ham and several rash tackles led to him falling behind Trippier despite his £25m price-tag.
But he is far more athletic than Trippier and showed some promising signs of consistency in games against Inter Milan and Watford last month. Injury subsequently ruled him out, but he is back in contention after captaining the Ivory Coast to victory during the international break.
There is a feeling at Spurs that Trippier is the safe, dependable option at right-back. He does not have blistering pace and he is unlikely to get caught rampaging too far upfield. He is a player you might be tempted to turn to in a big game against a strong opponent.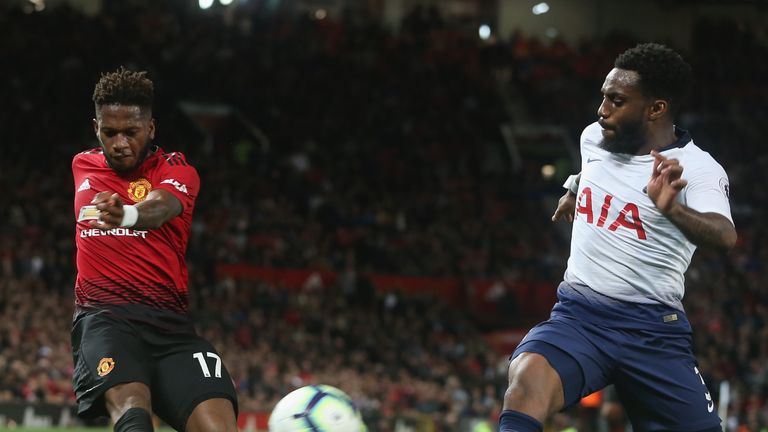 Aurier, though, is the antitheses. He is the cavalier option, the unpredictable, flamboyant player with pace to both trouble opponents and recover when possession is lost. In many ways, he is more like Kyle Walker – and there is a reason why Guardiola was so desperate to tempt Walker from Spurs in the first place.
Yet Aurier has only started three games this season and tends to find himself on the bench in the big games. Throwing him in would be a bold call by Pochettino.
Of course, cavalier can become reckless, brave can become foolish, but those are the risks you must take if you are to beat a once-in-a generation team like City. Would he dare now play them both against the best team in the land?
It would at least have echoes of glory.
Source: Read Full Article