Mauricio Pochettino admits Tottenham's Champions League hopes are 'nearly over'
Mauricio Pochettino fears that Tottenham's Champions League chances are "nearly over" after Spurs threw away another lead to draw 2-2 in Eindhoven.
Spurs are stuck with one point from three games, leaving them stranded far behind Inter and Barcelona and facing the likely prospect of missing out on the last-16 of the competition. Pochettino did not attempt to sugar-coat how difficult Spurs' predicament is when he spoke immediately after the game.
"It is nearly over," Pochettino said. "We see what happens in the Barcelona v Inter game. We only have one point after three games. It will be very difficult." Even with three wins, including Barcelona away, qualification is not guaranteed. "We need to win three games that we have to play, and some results that help us, to achieve a place for qualification," Pochettino said. "It's difficult."

PSV vs Tottenham – Champions League player ratings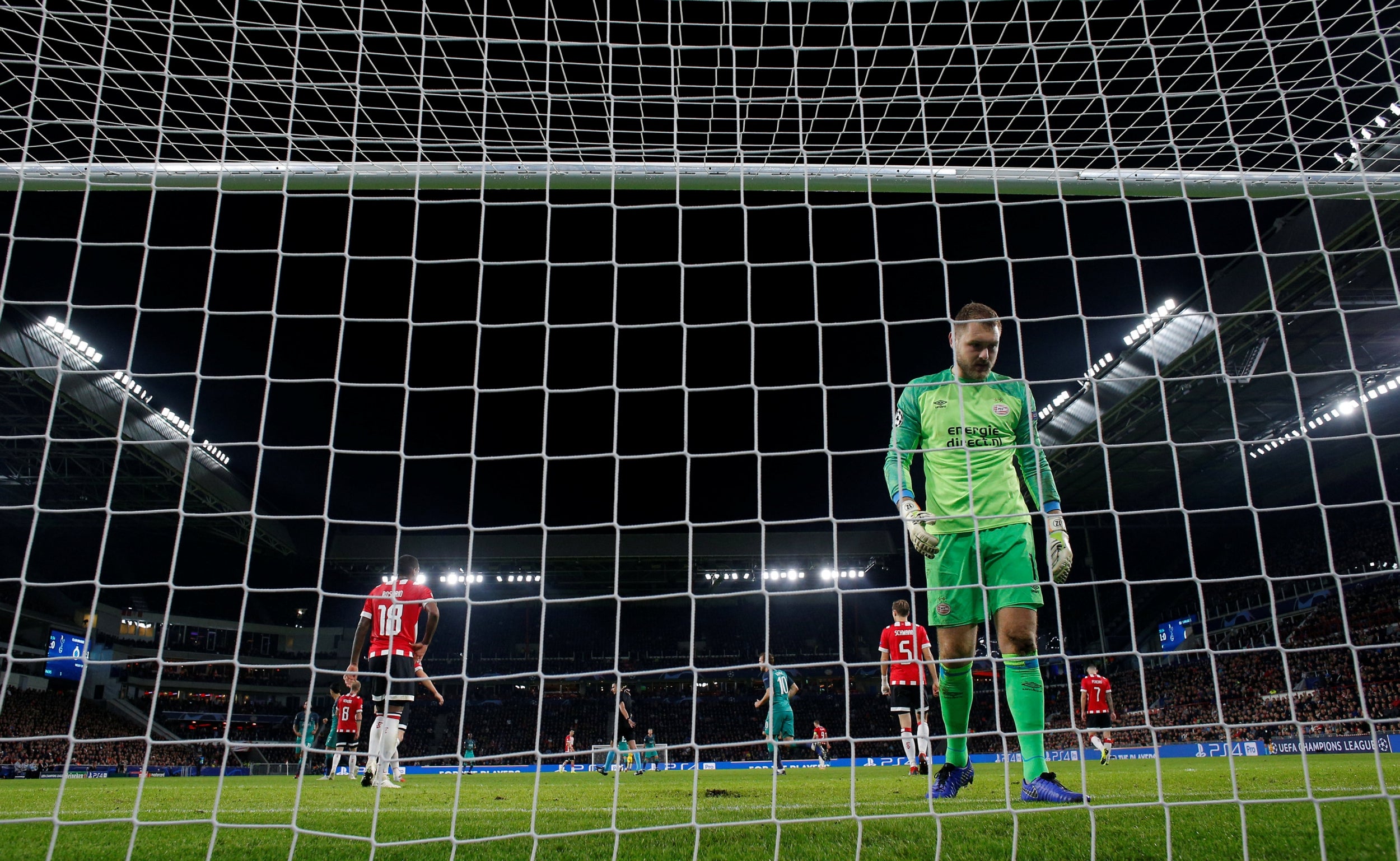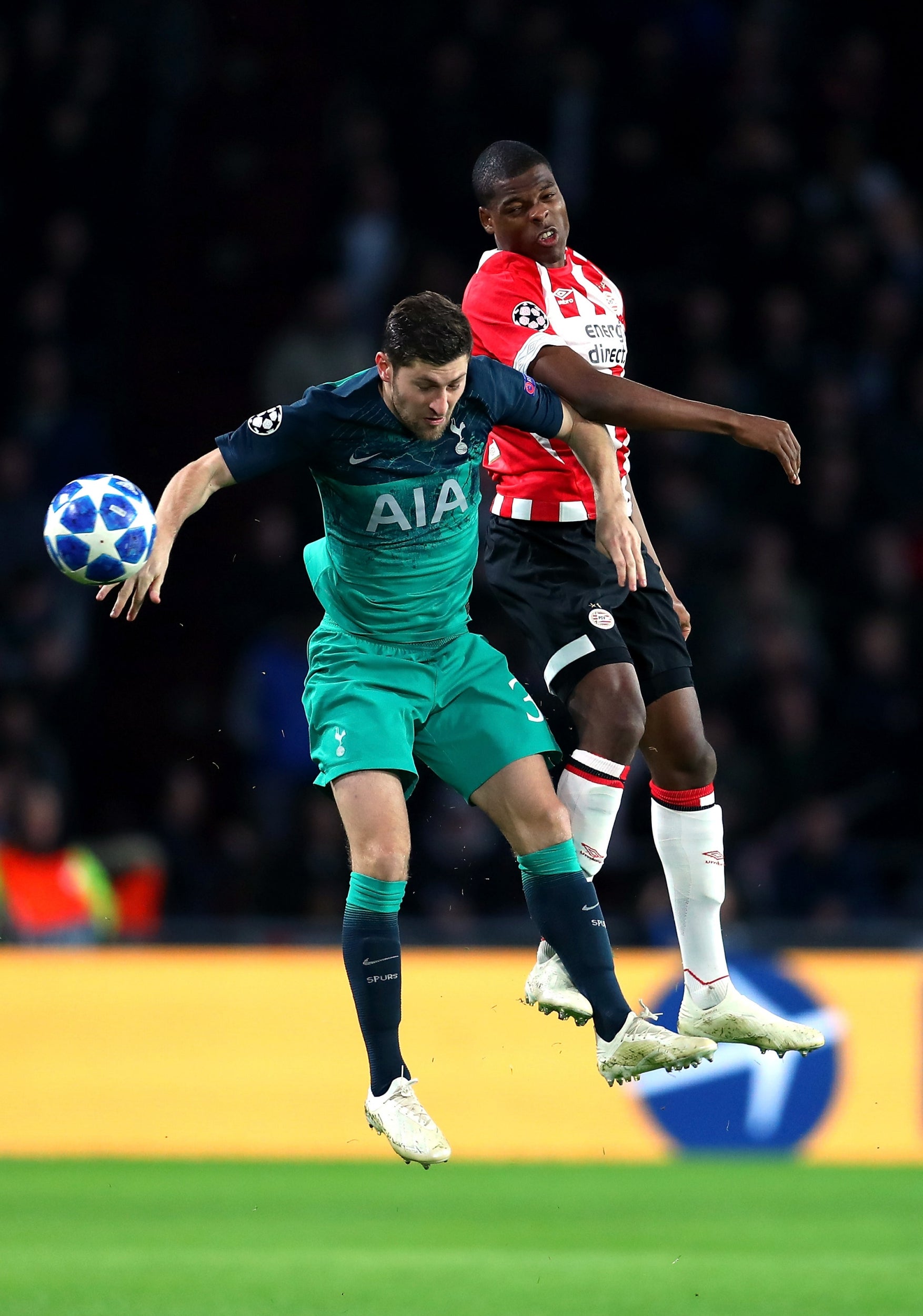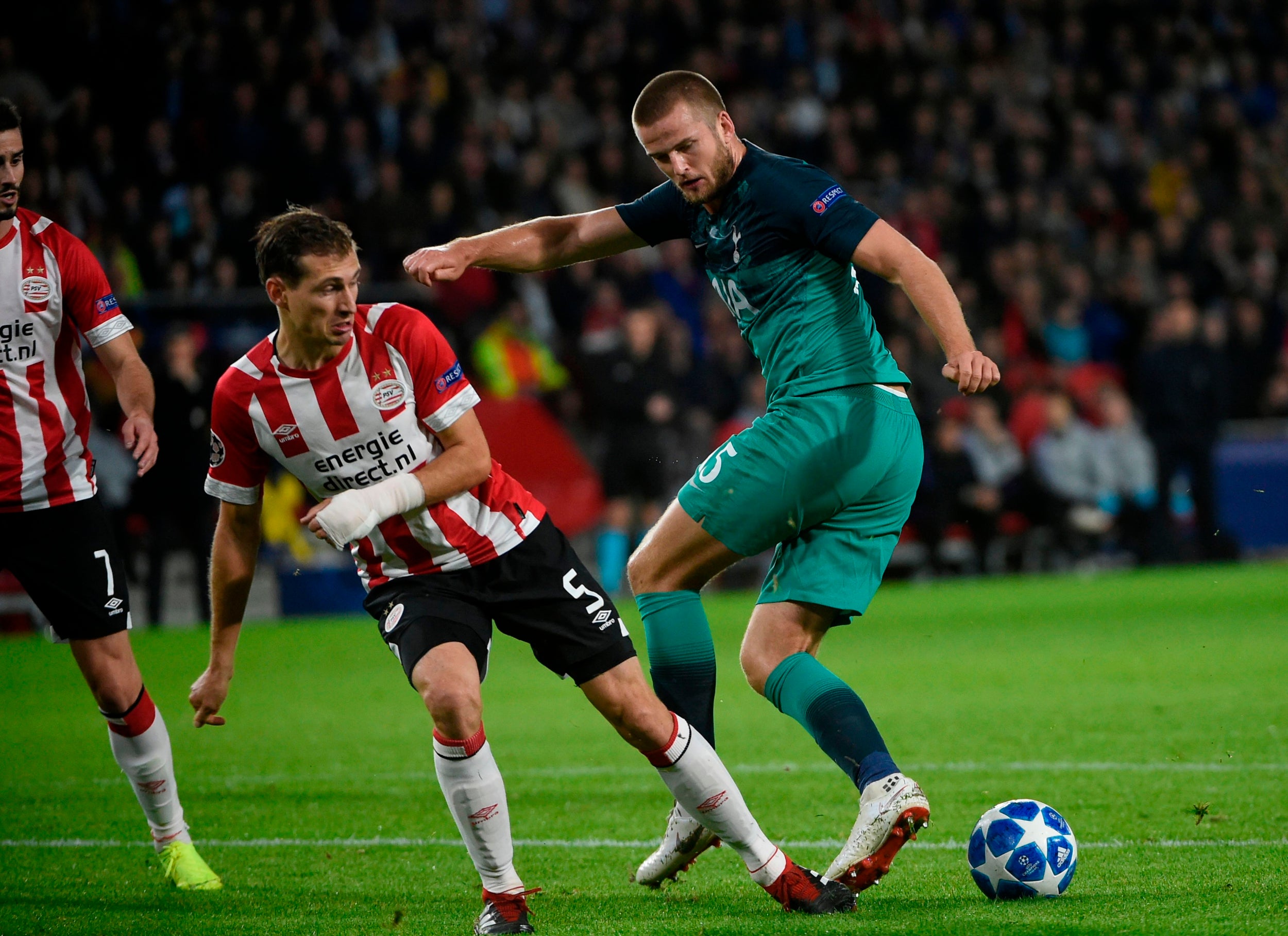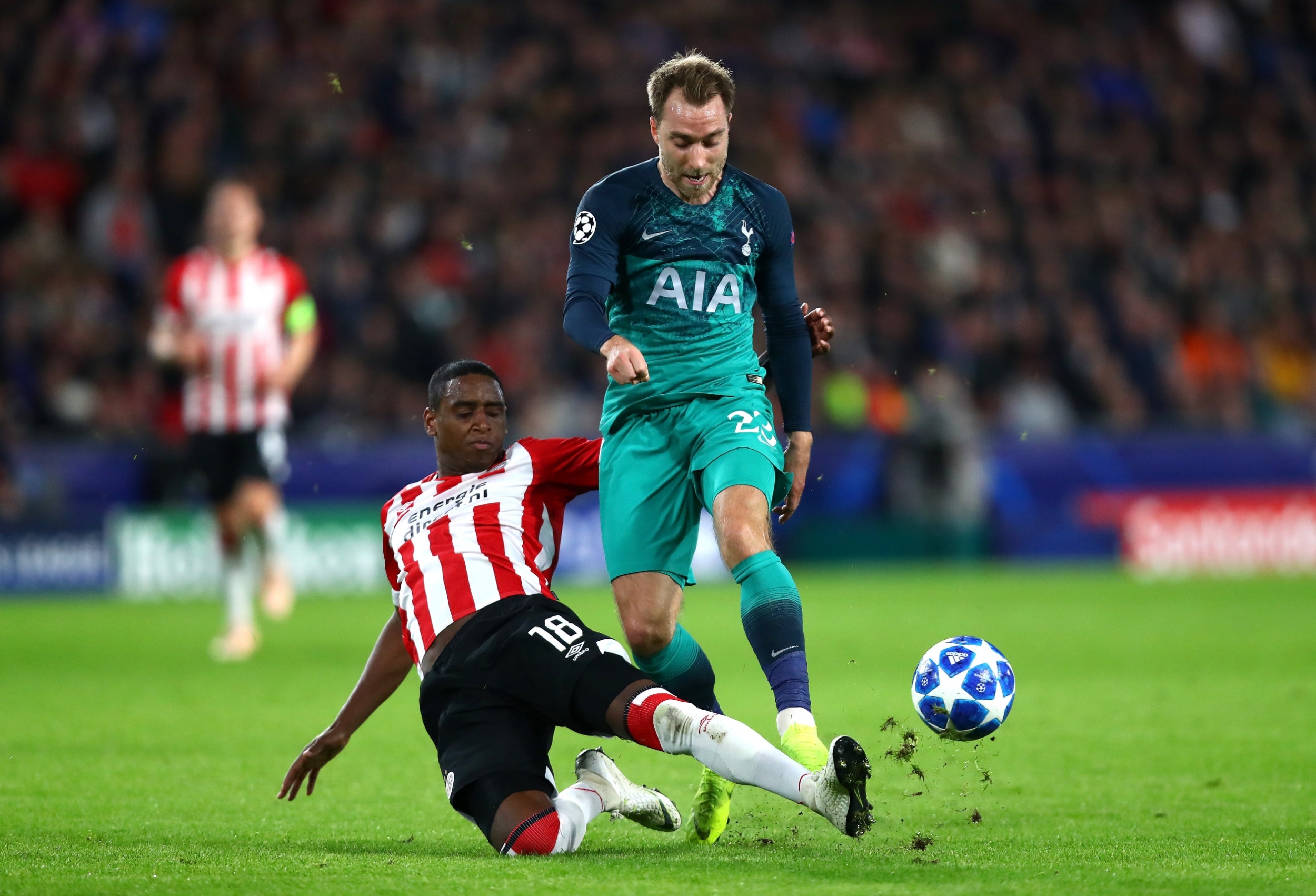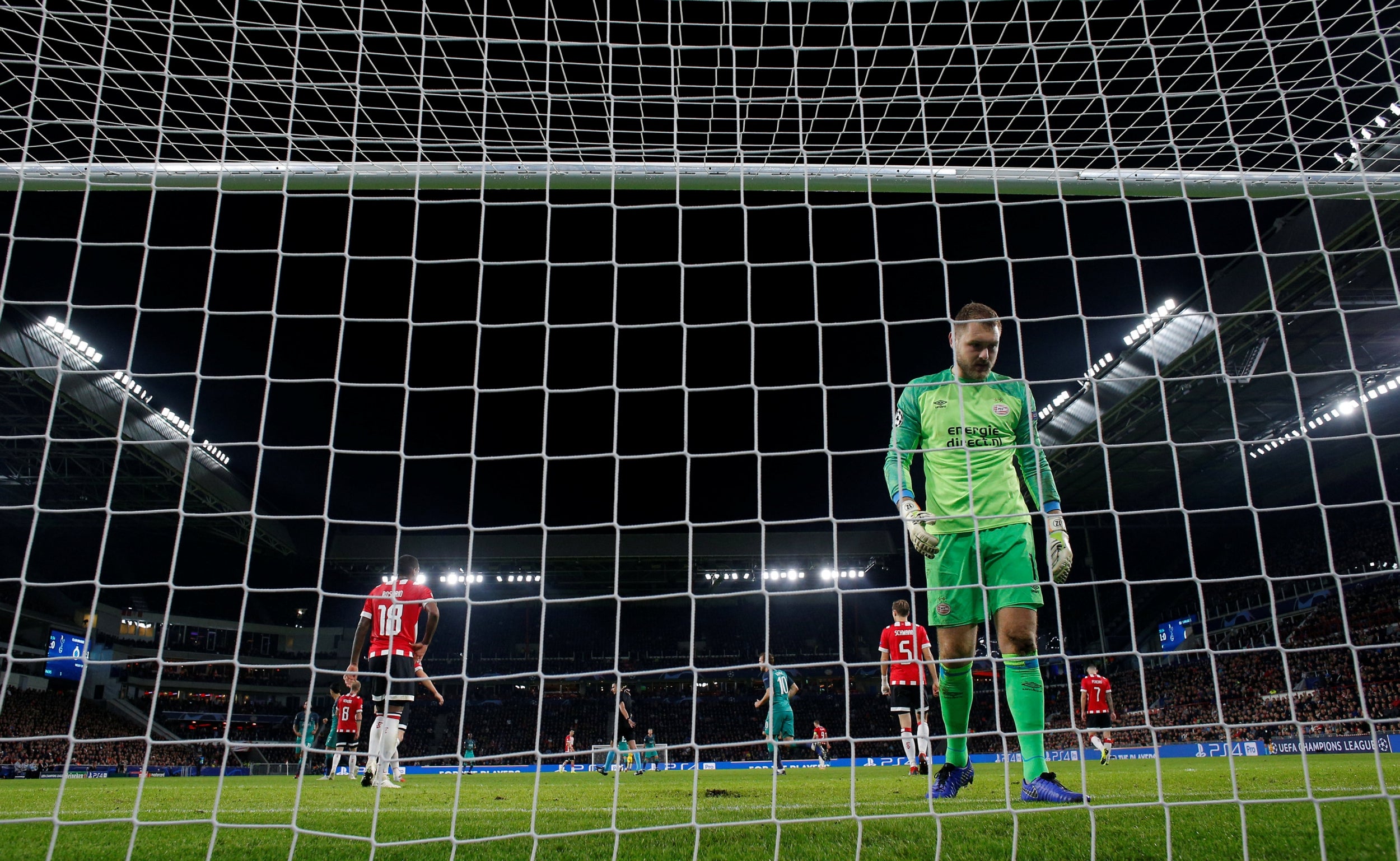 1/22

Jeroen Zoet – 7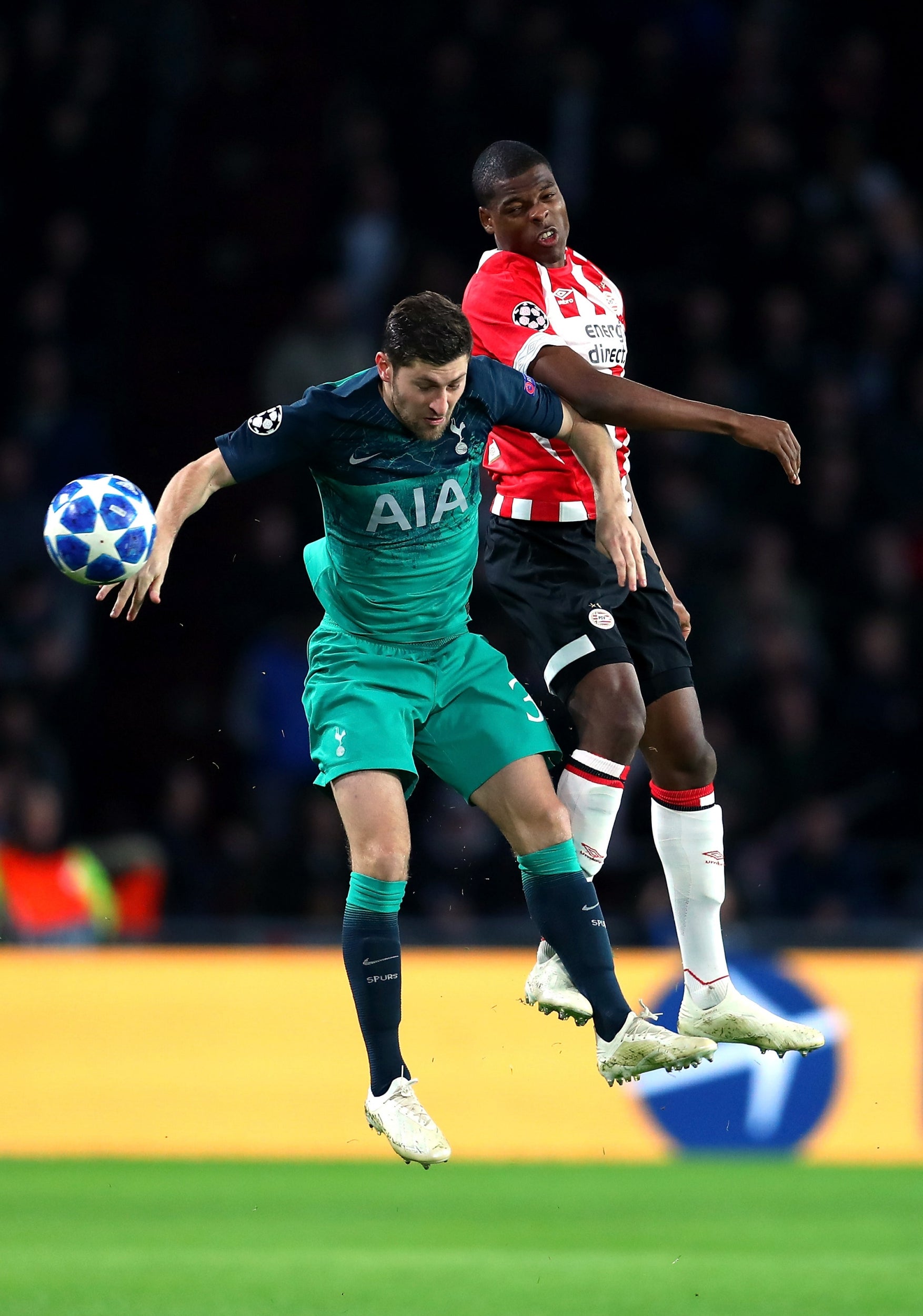 2/22

Denzel Dumfries – 6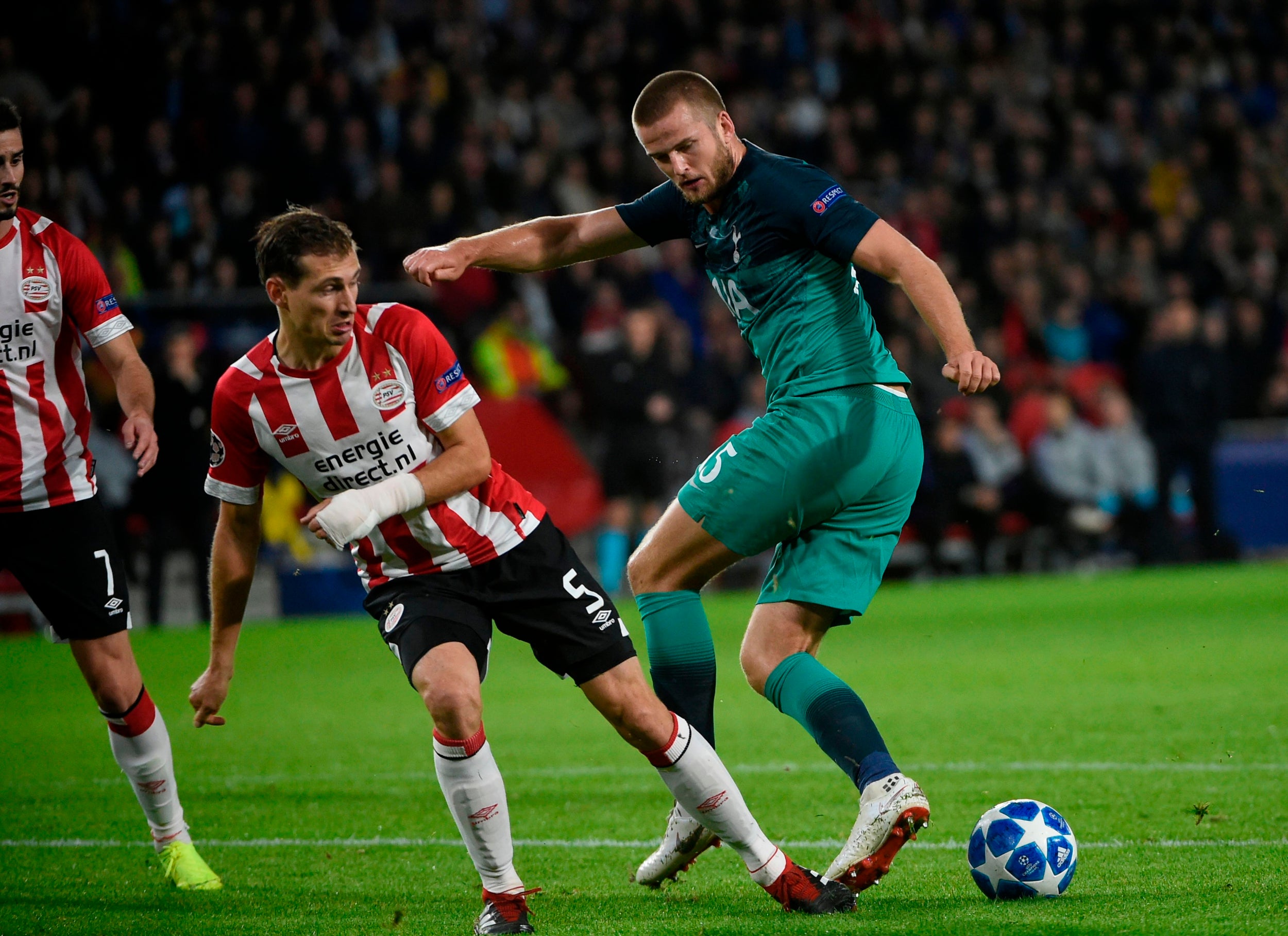 3/22

Daniel Schwaab – 5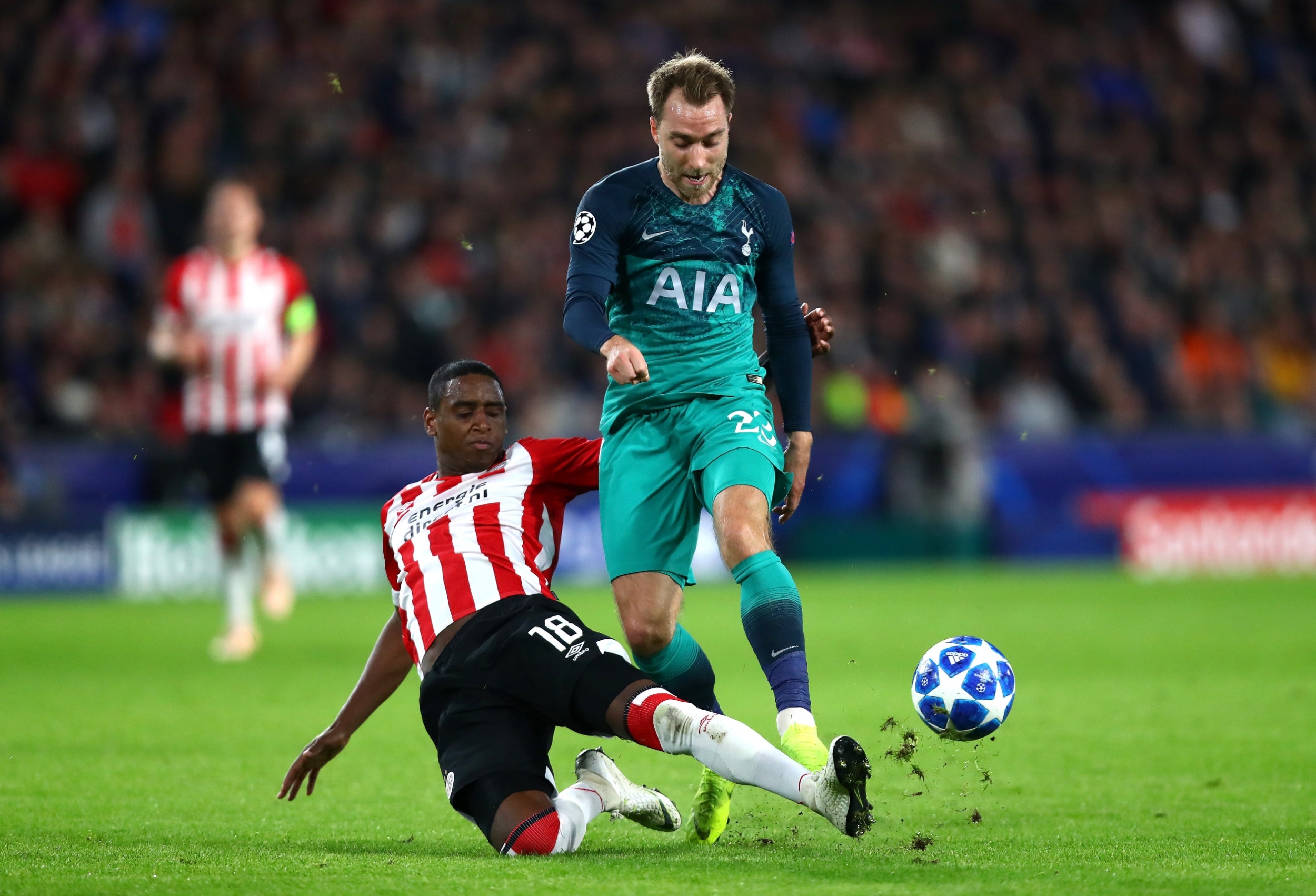 4/22

Pablo Rosario – 6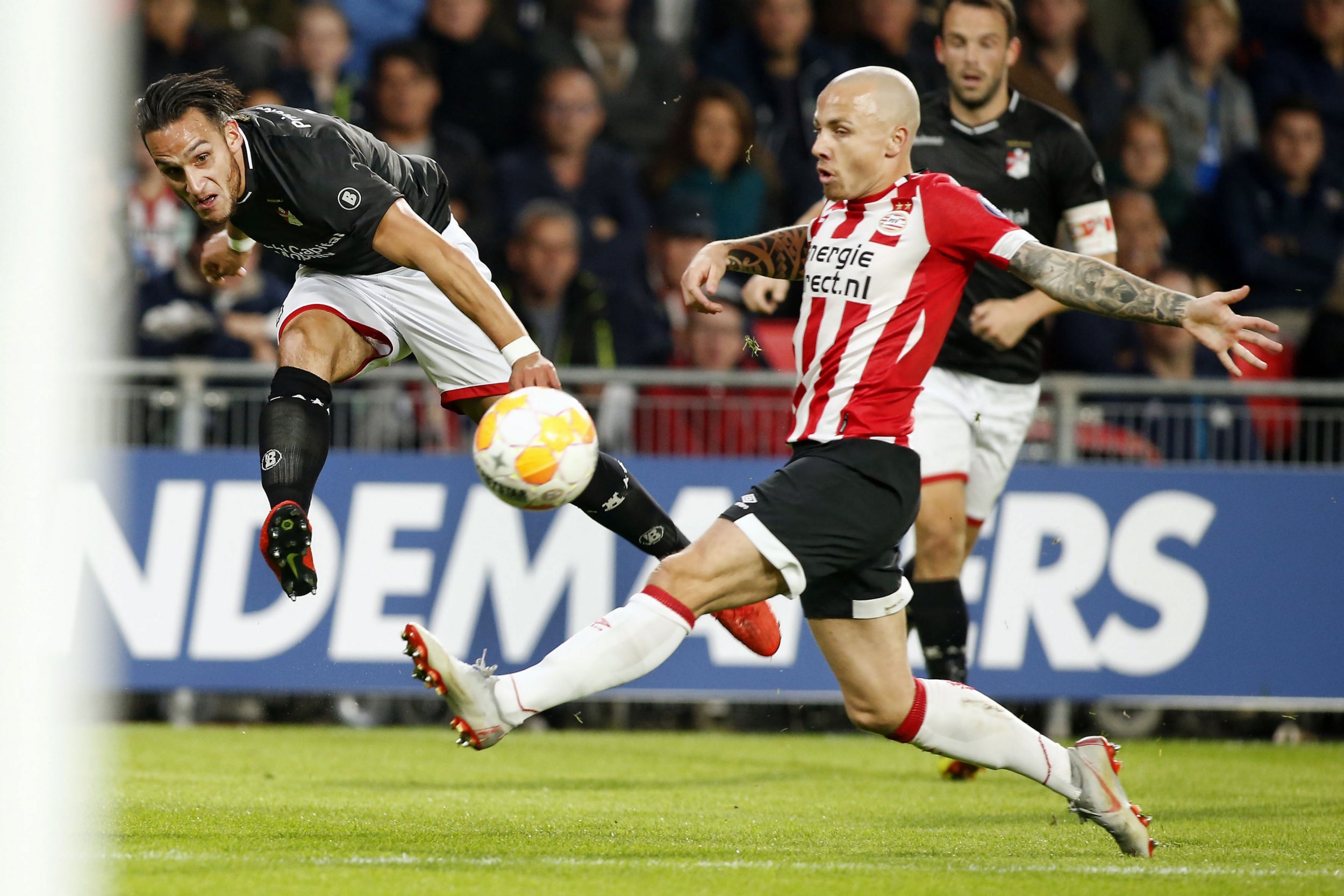 5/22

Angelino – 6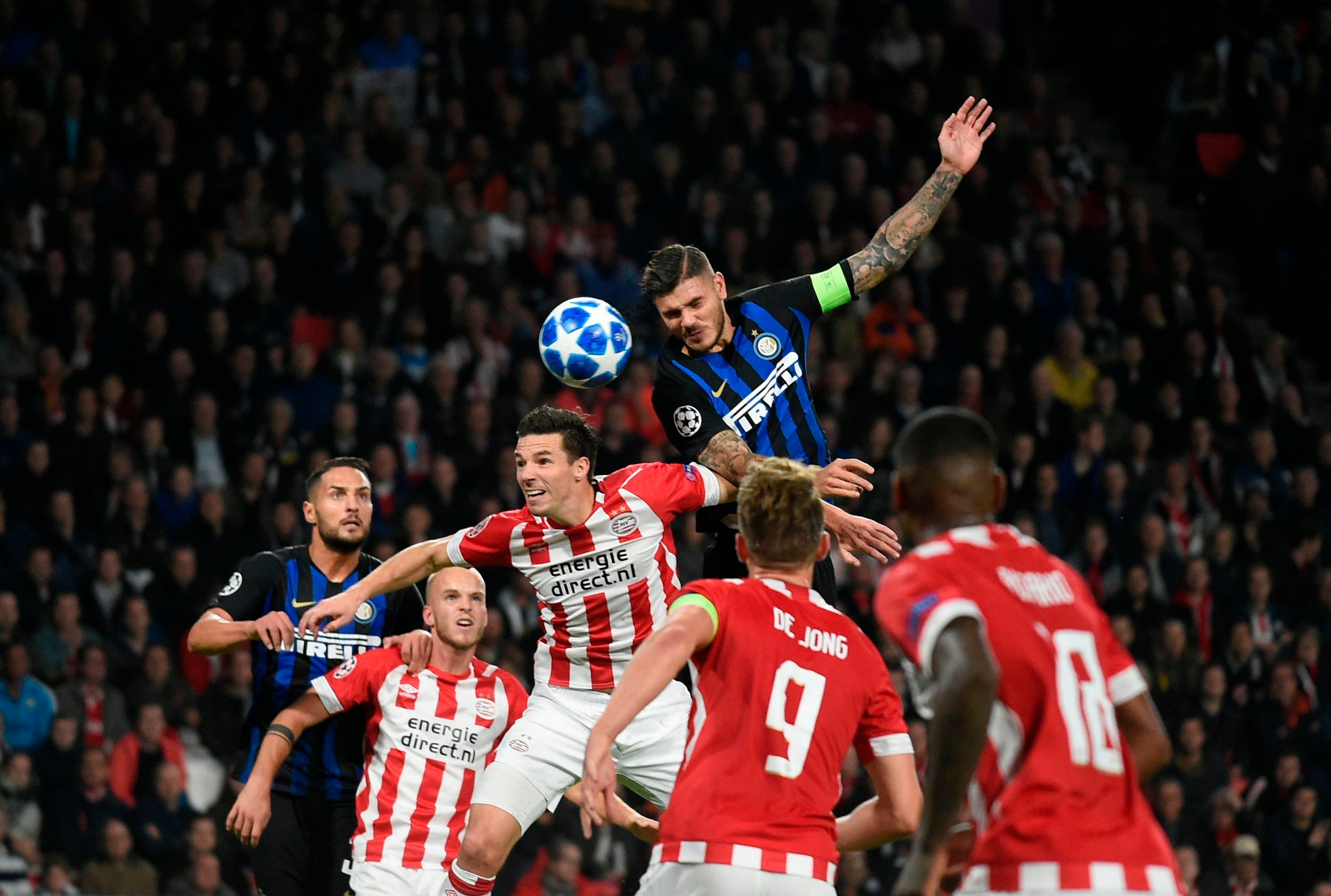 6/22

Nick Viergever – 5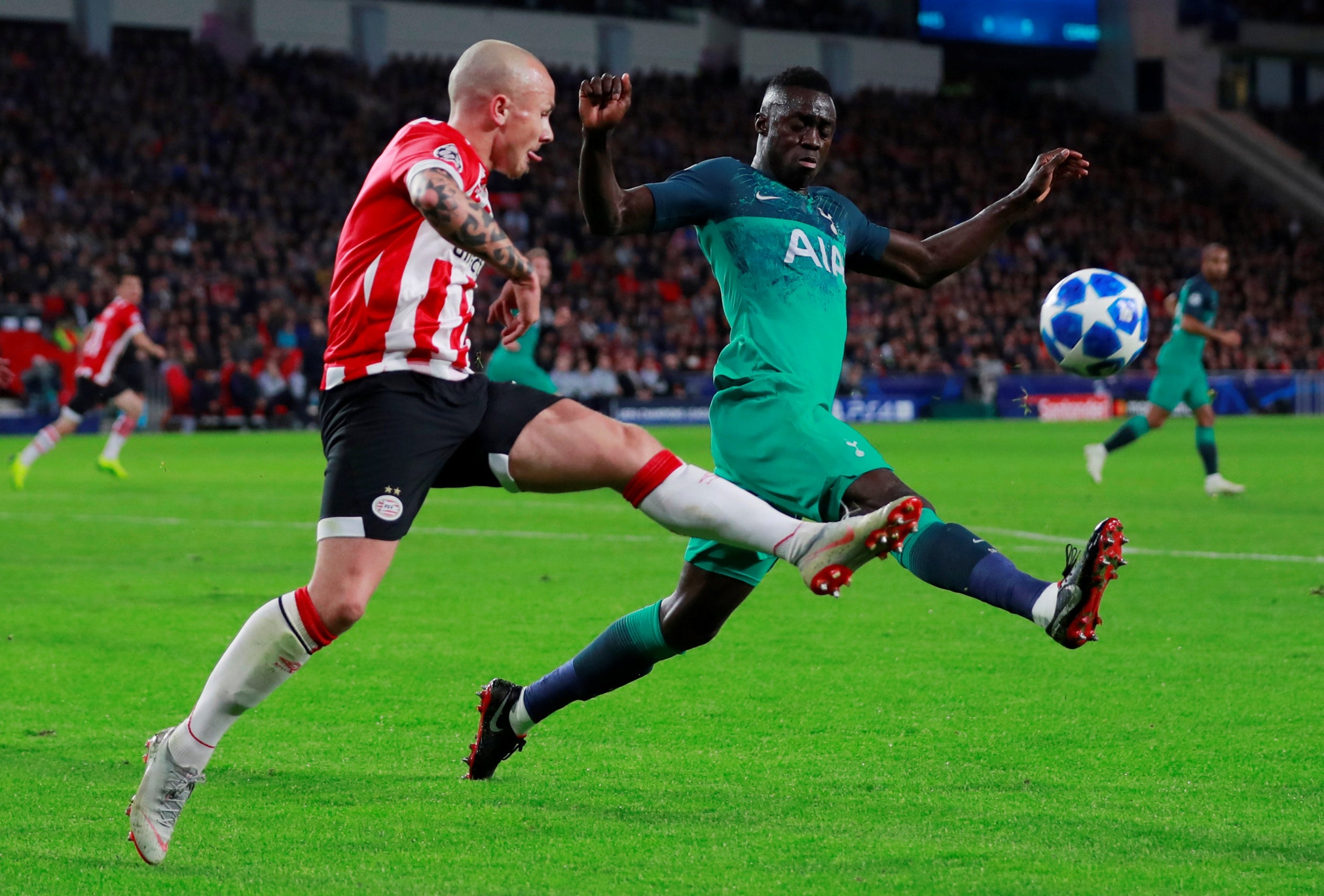 7/22

Jorrit Hendrix – 5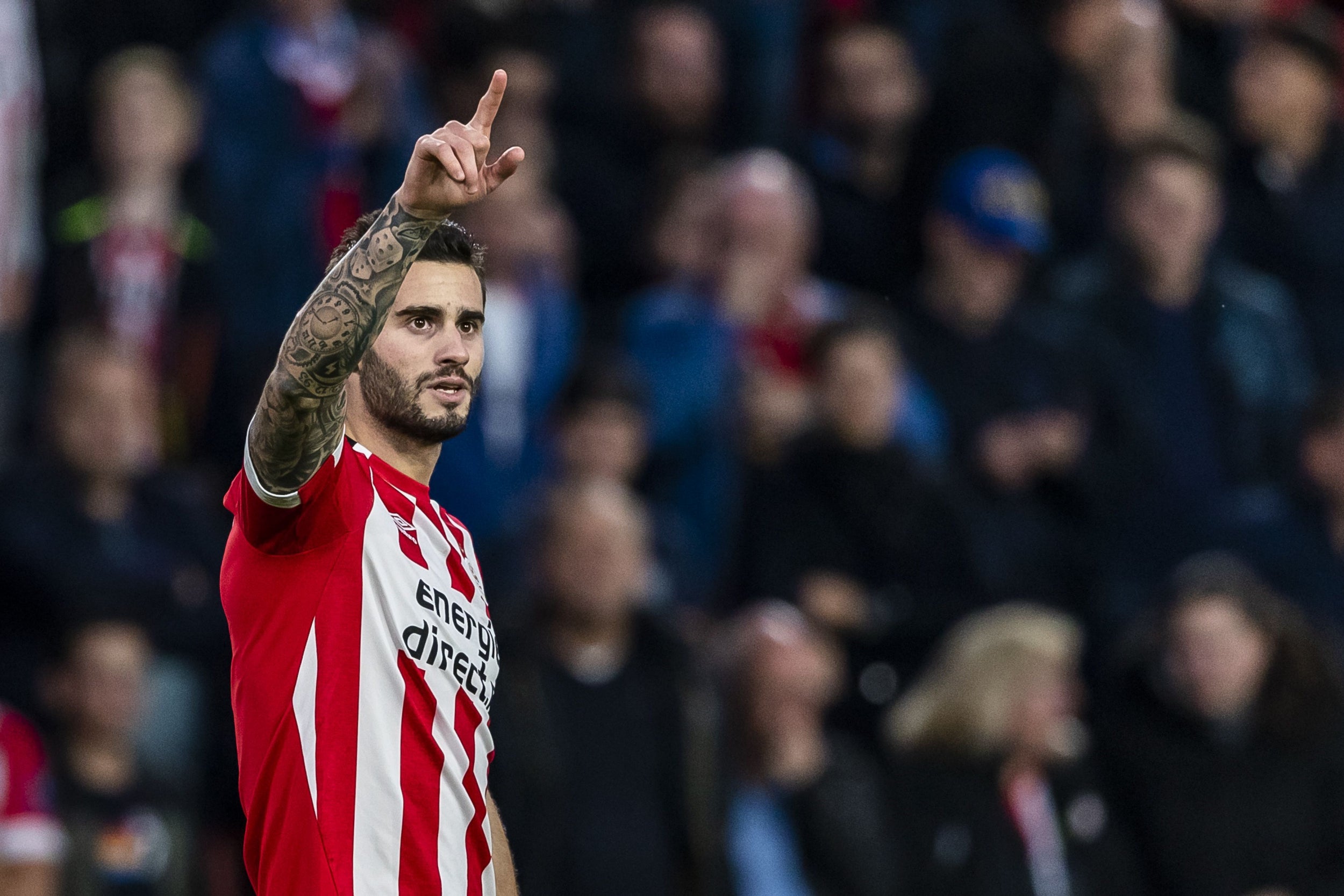 8/22

Gaston Pereiro – 4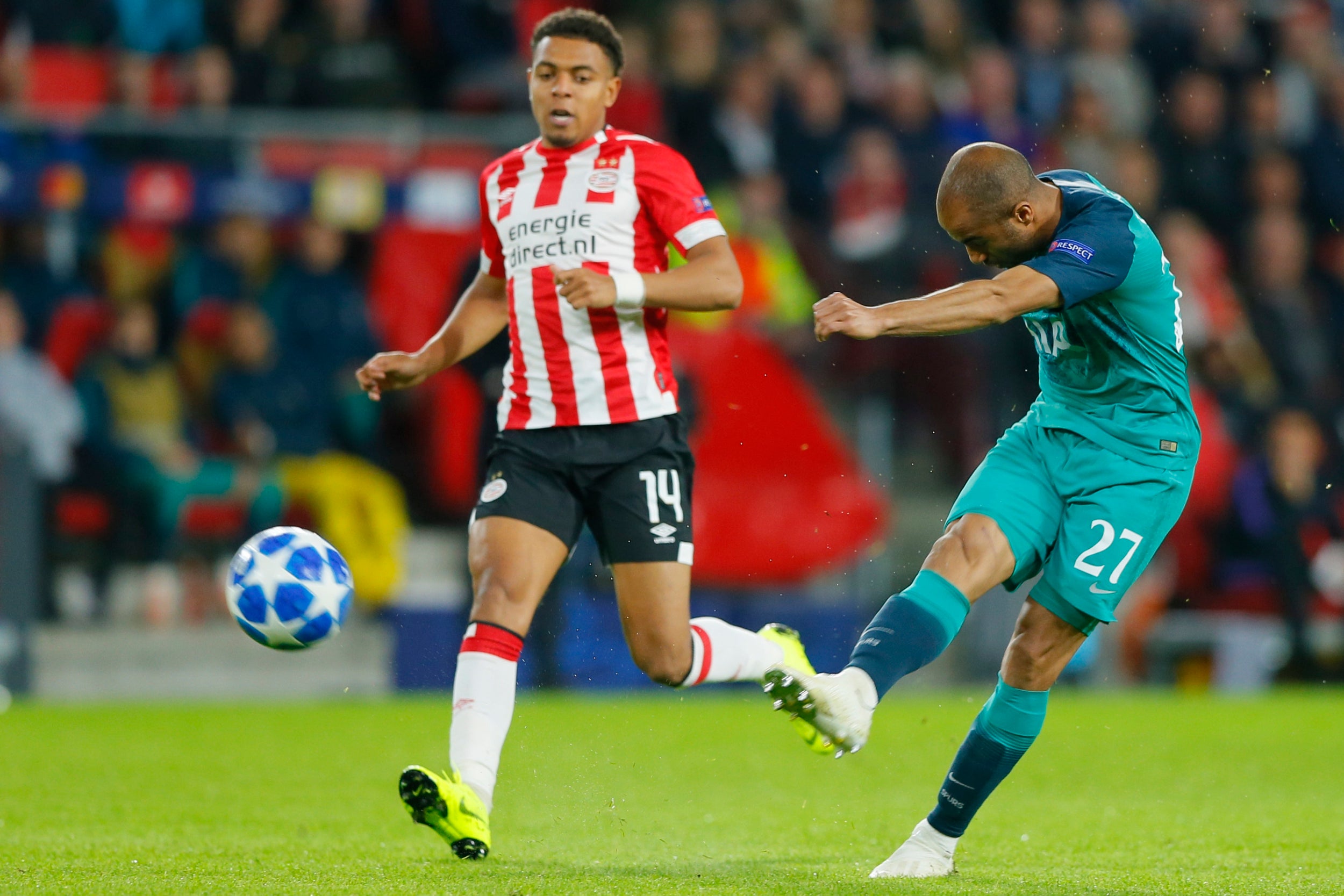 9/22

Donyell Malen – 5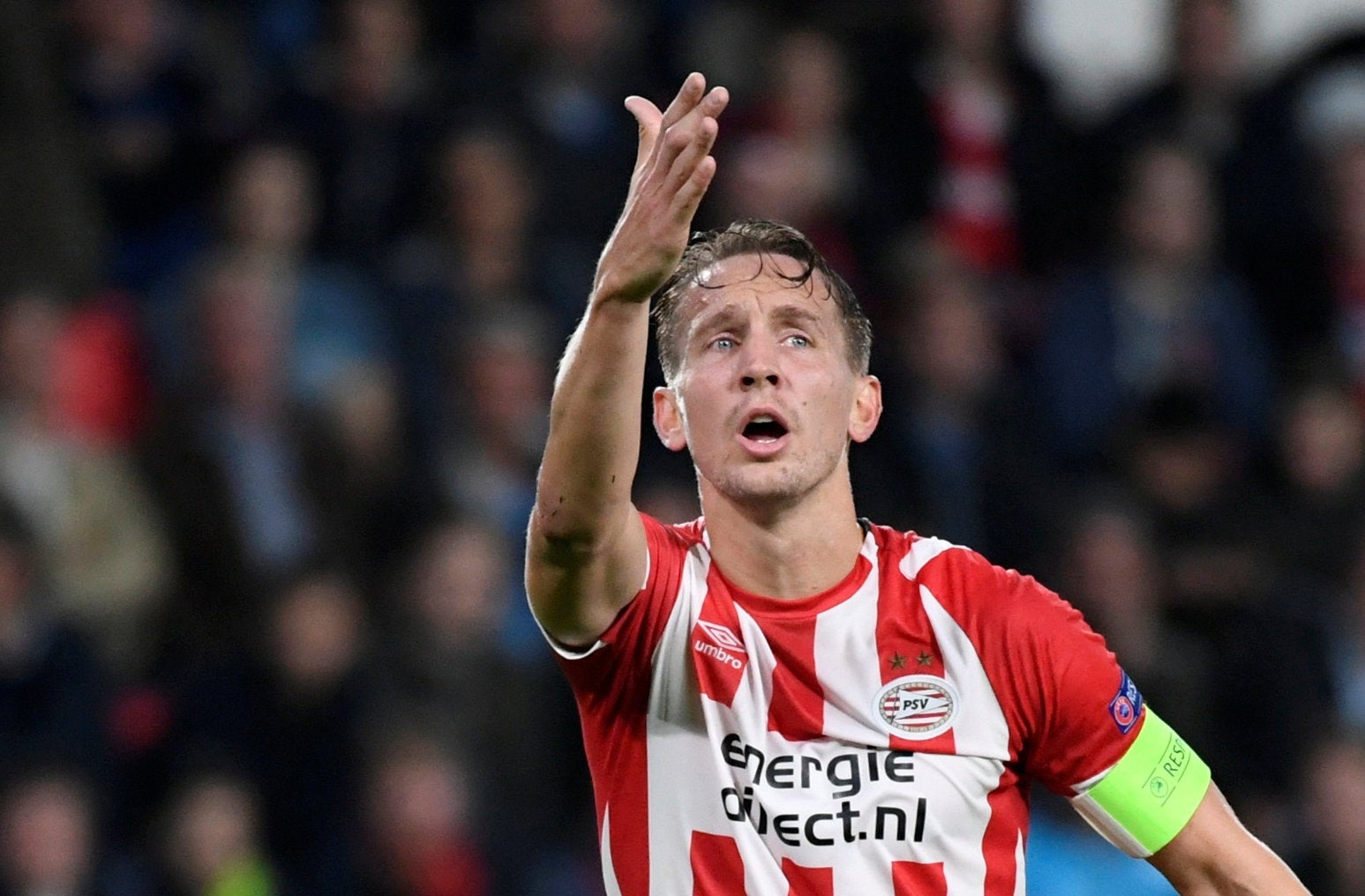 10/22

Luuk de Jong – 6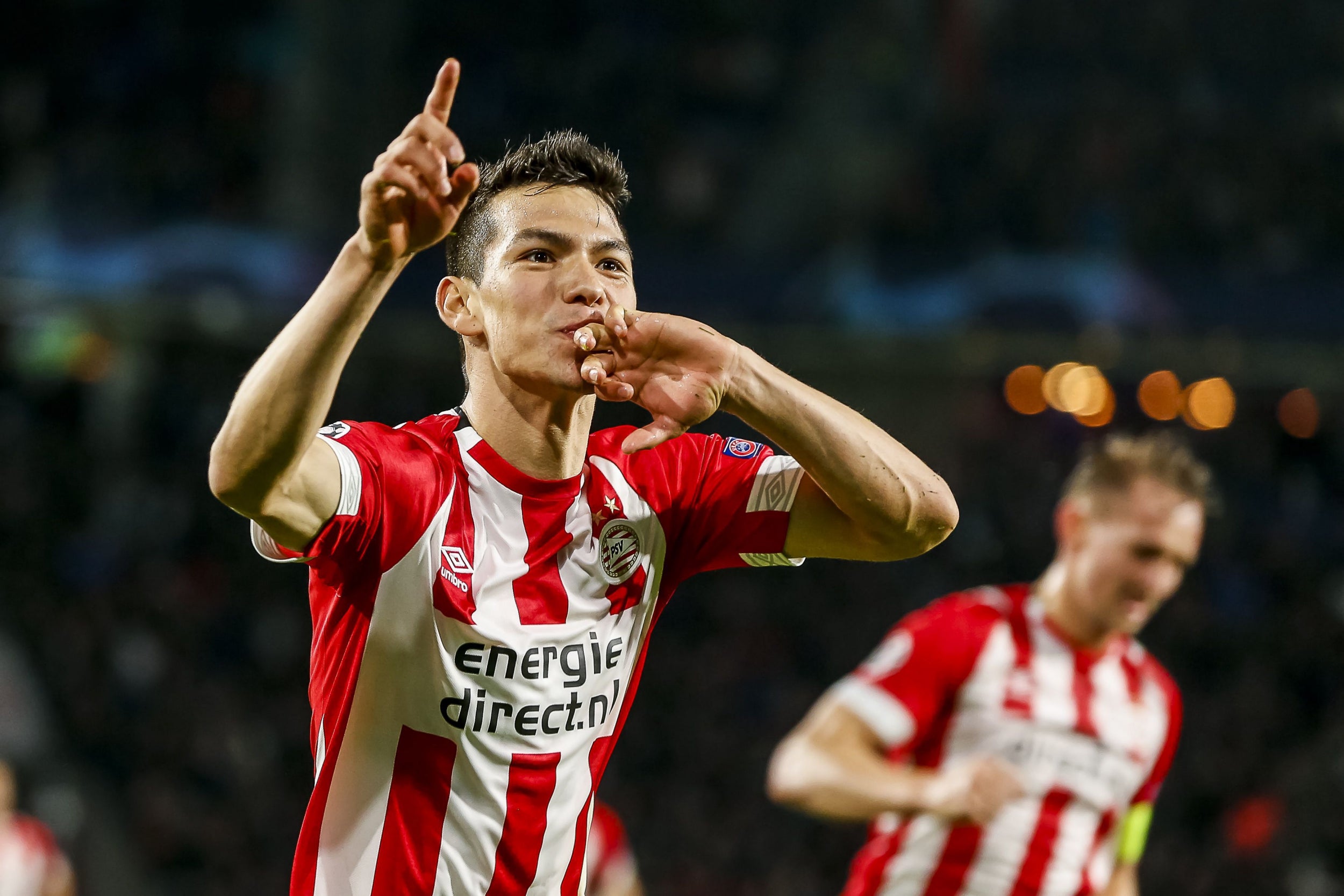 11/22

Hirving Lozano – 7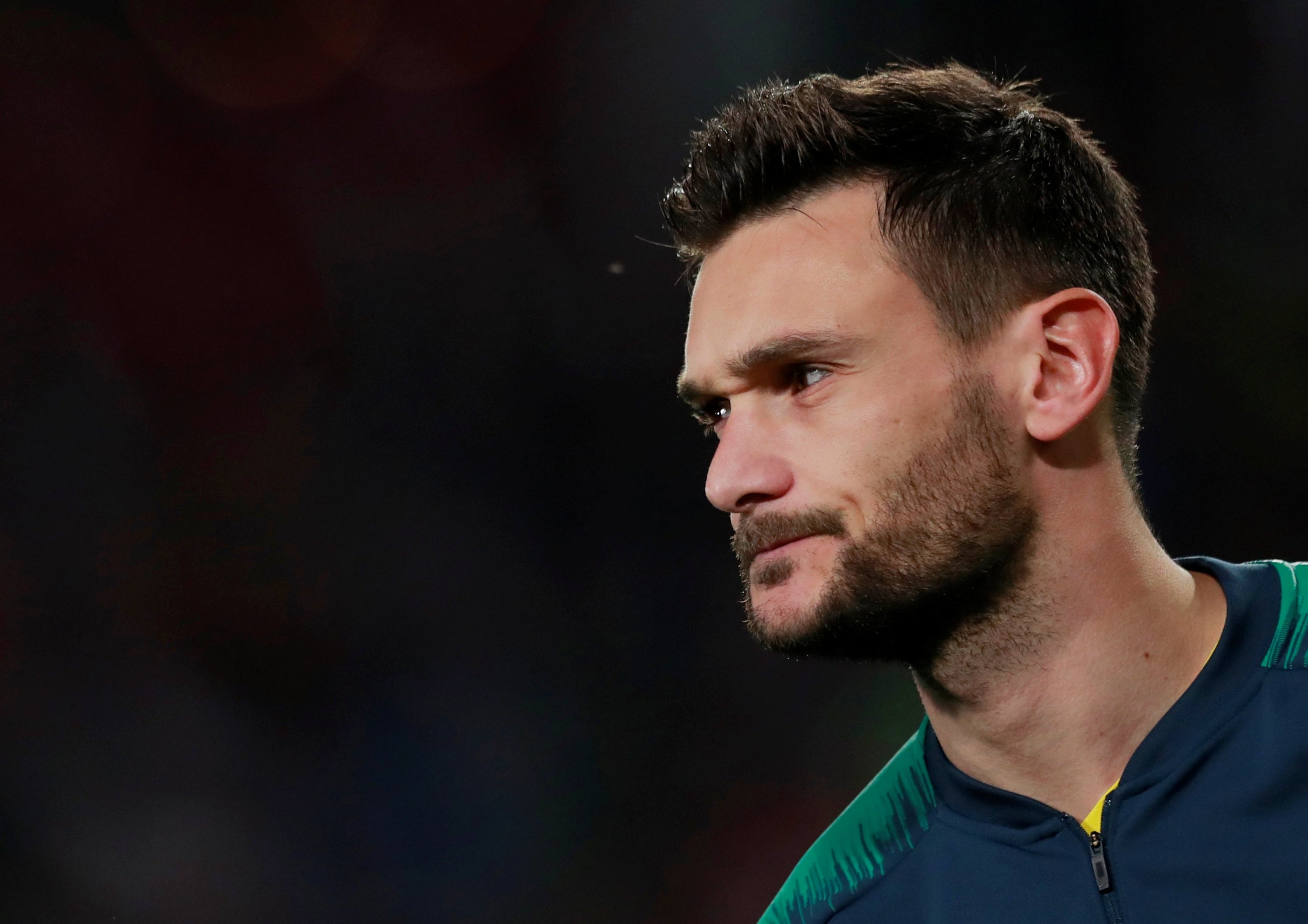 12/22

Hugo Lloris – 4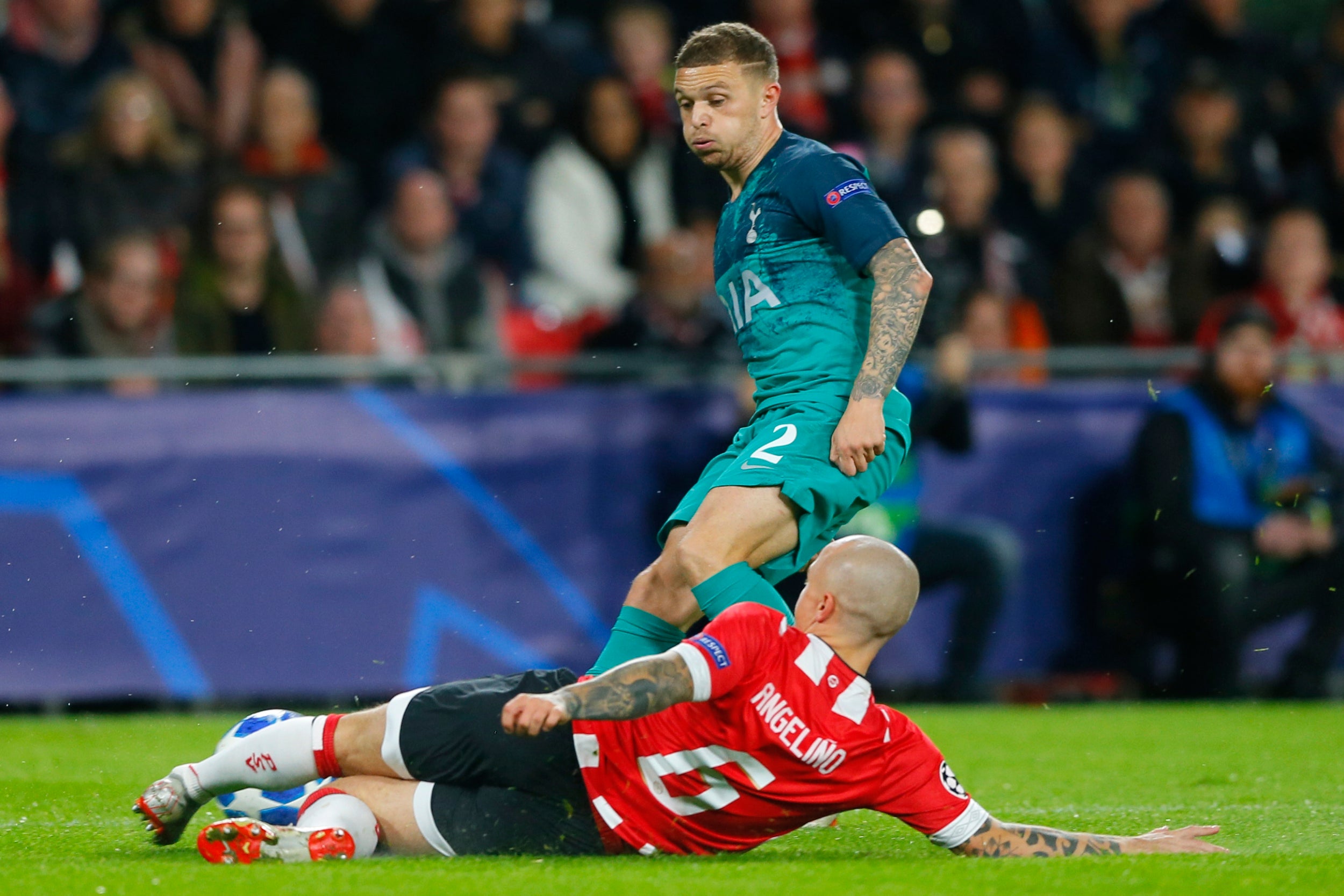 13/22

Kieran Trippier – 6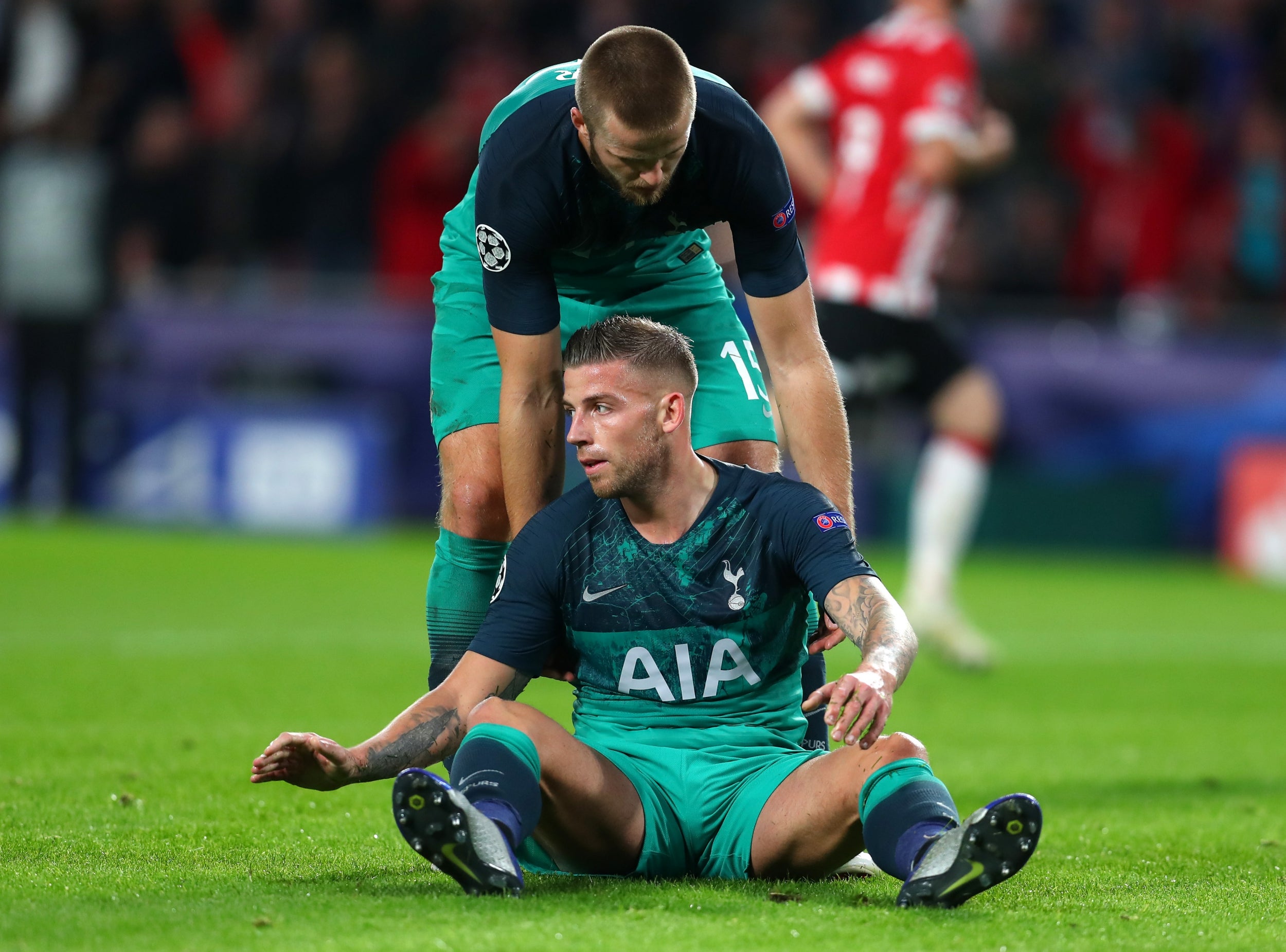 14/22

Toby Alderweireld – 4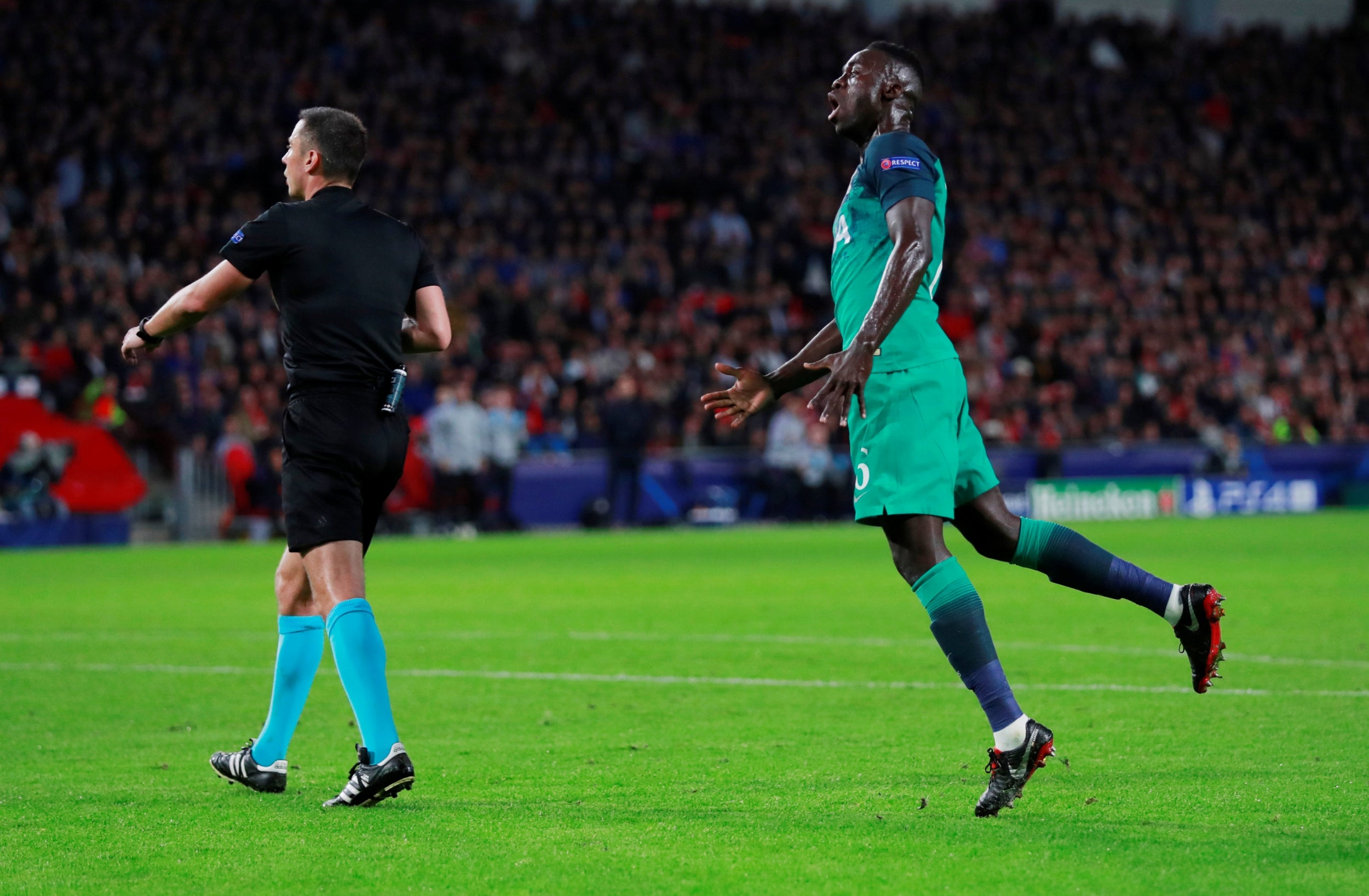 15/22

Davinson Sanchez – 6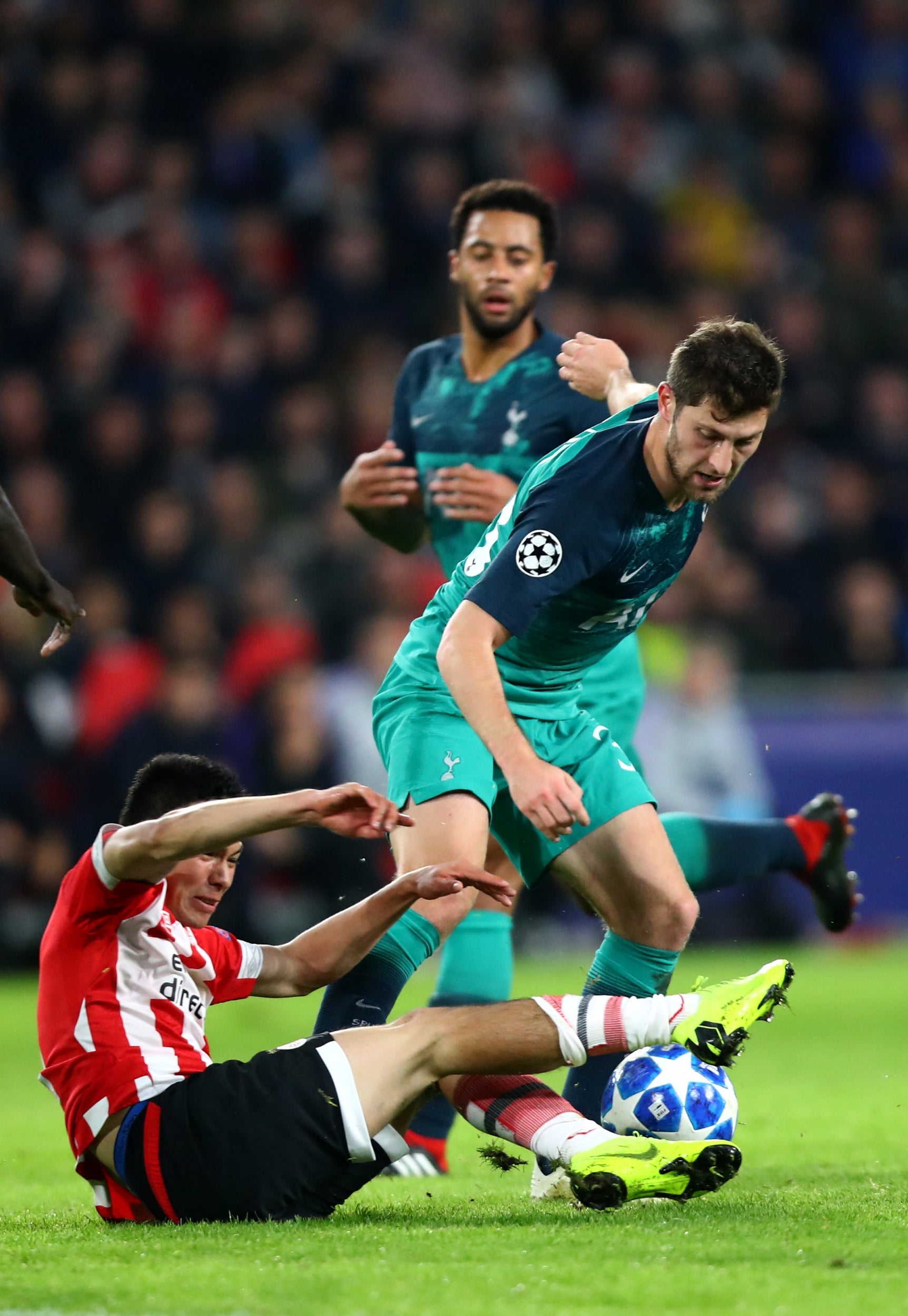 16/22

Ben Davies – 5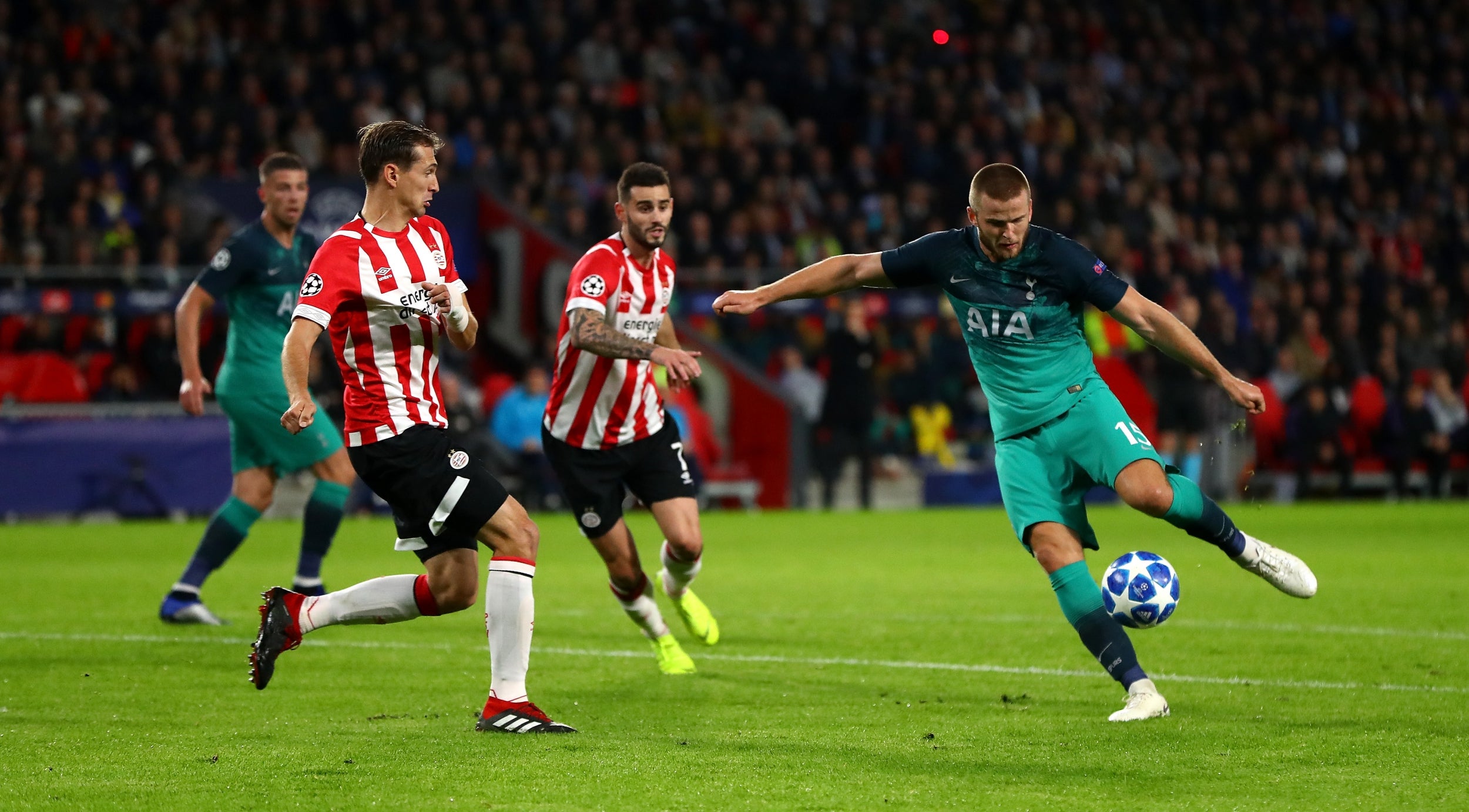 17/22

Eric Dier – 5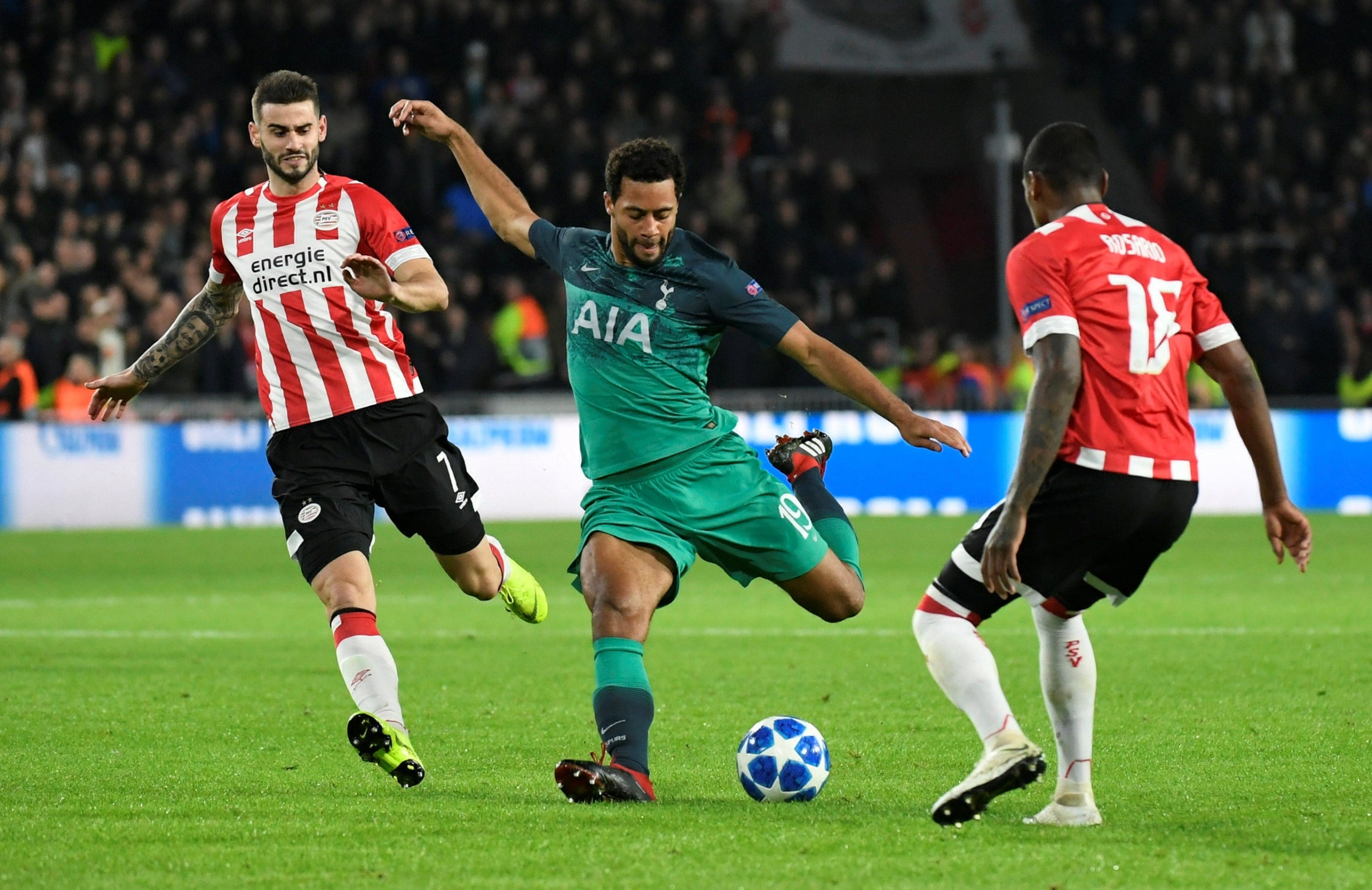 18/22

Mousa Dembele – 6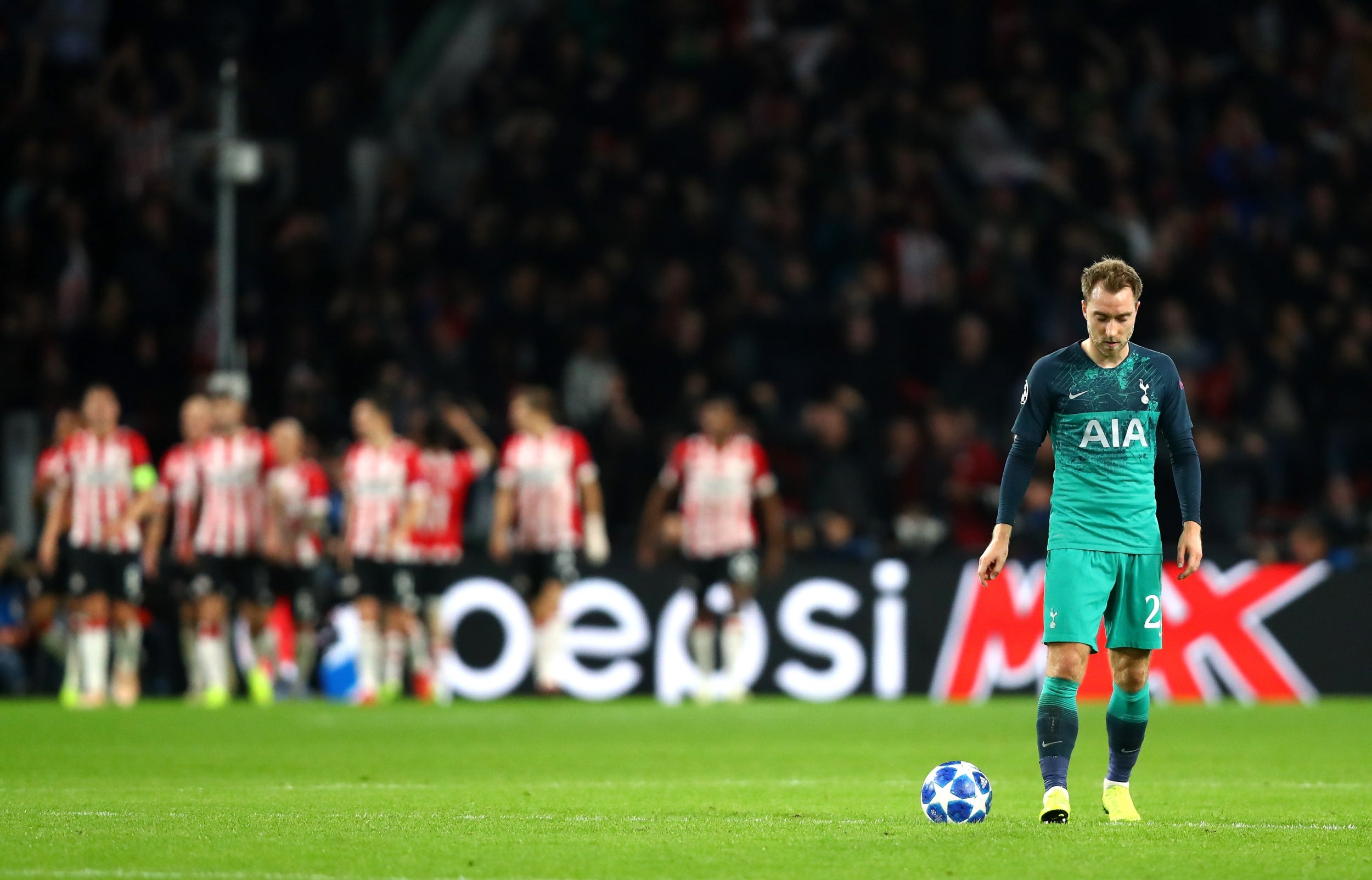 19/22

Christian Eriksen – 7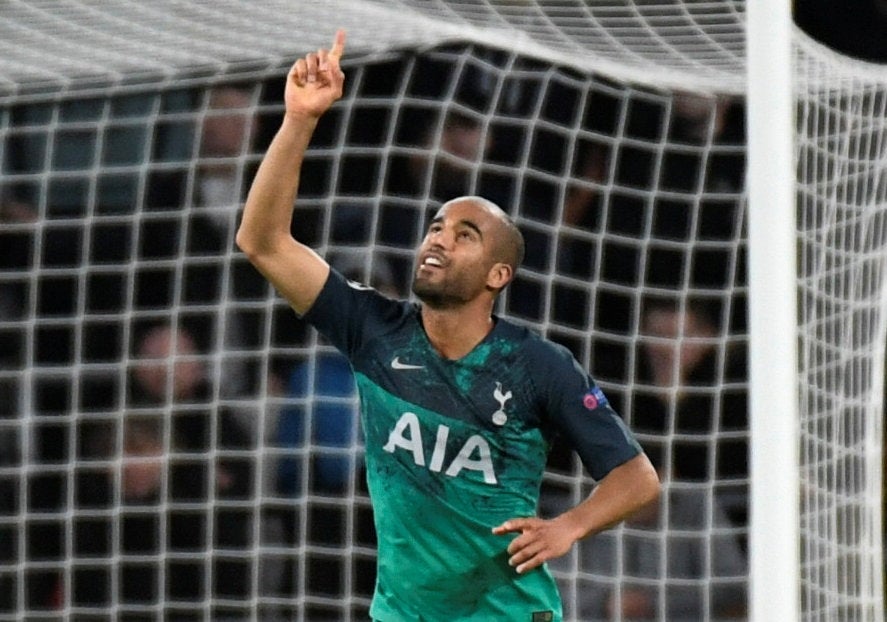 20/22

Lucas Moura – 7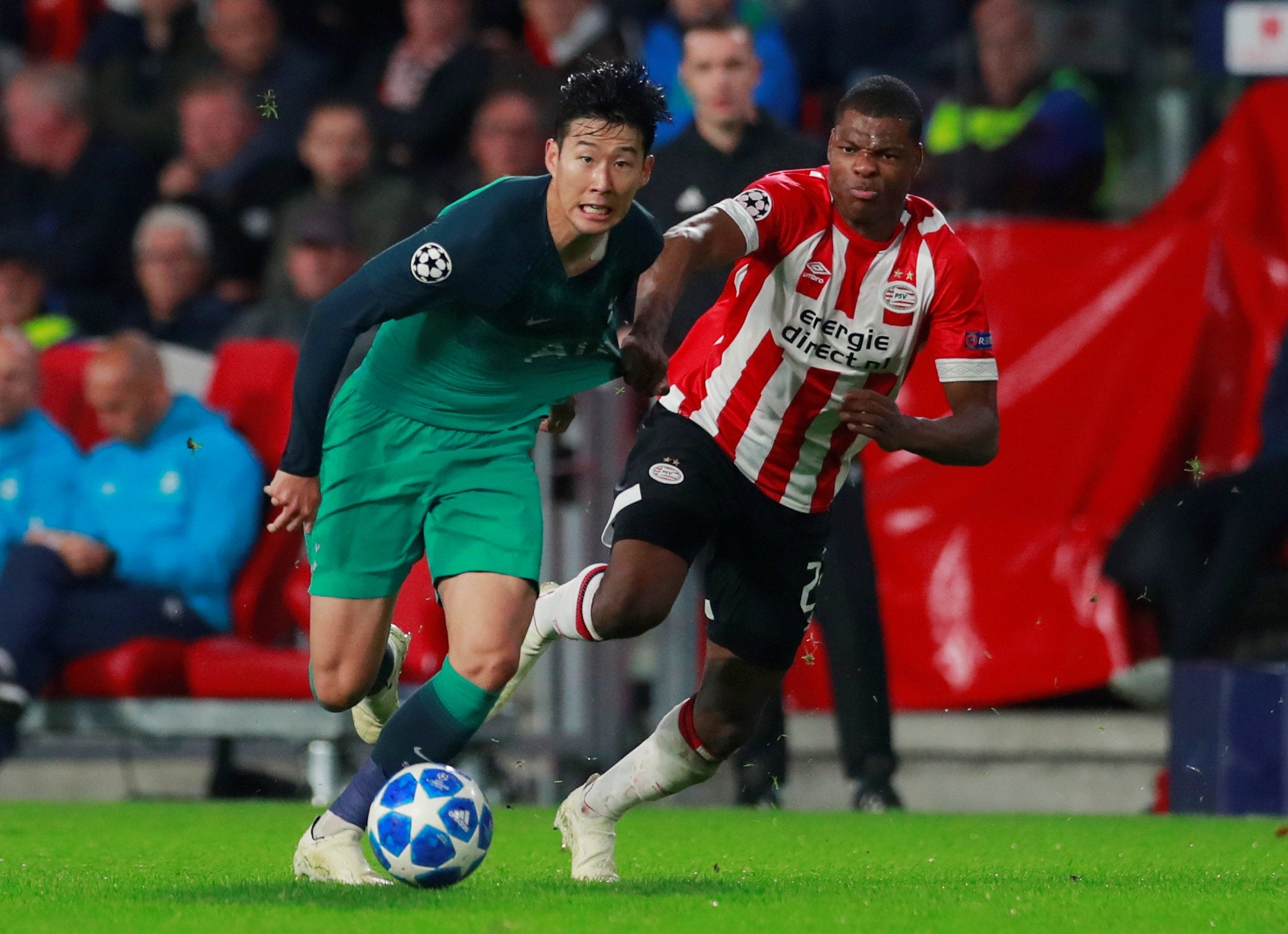 21/22

Son Heung-min – 6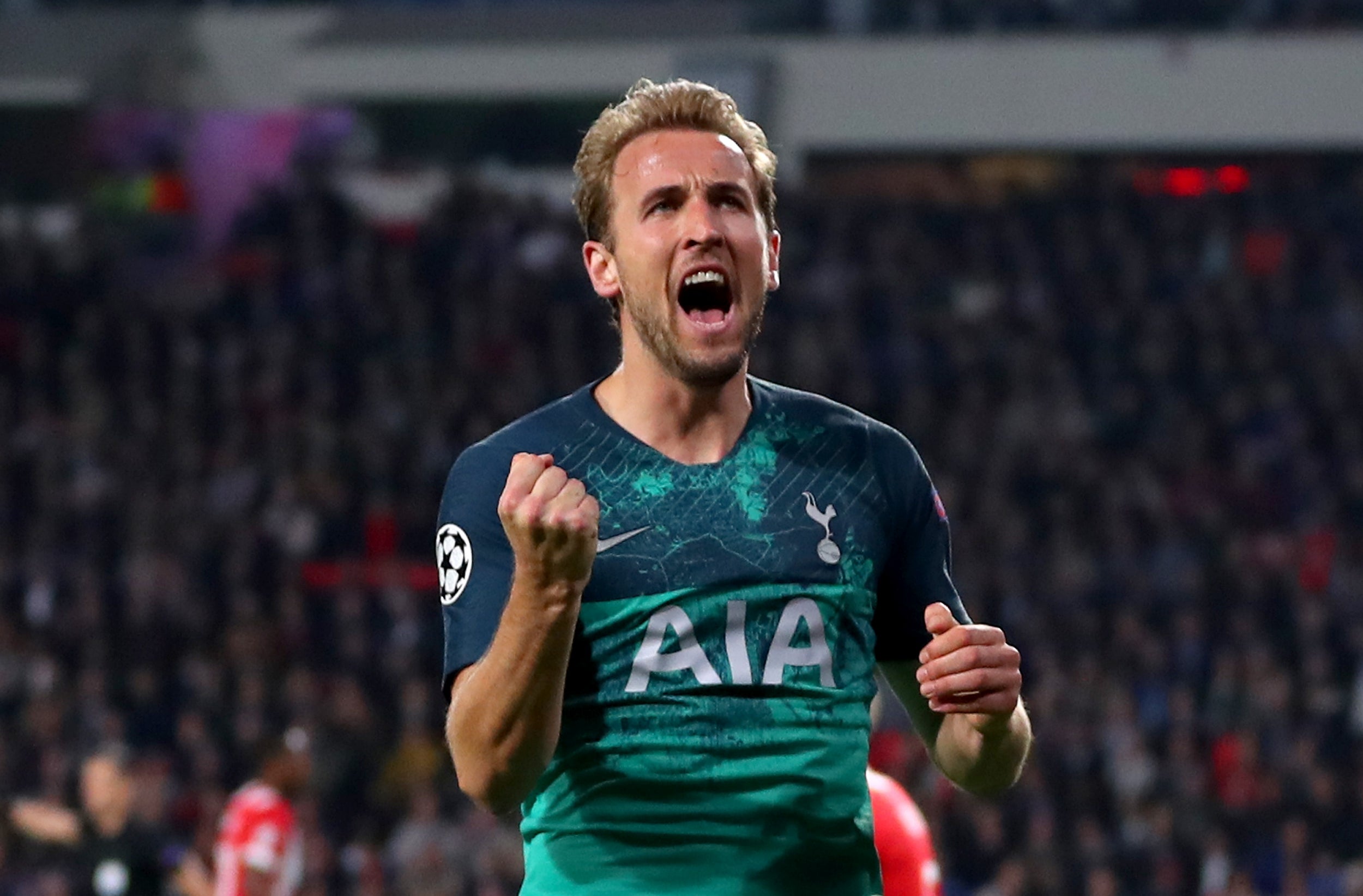 22/22

Harry Kane – 7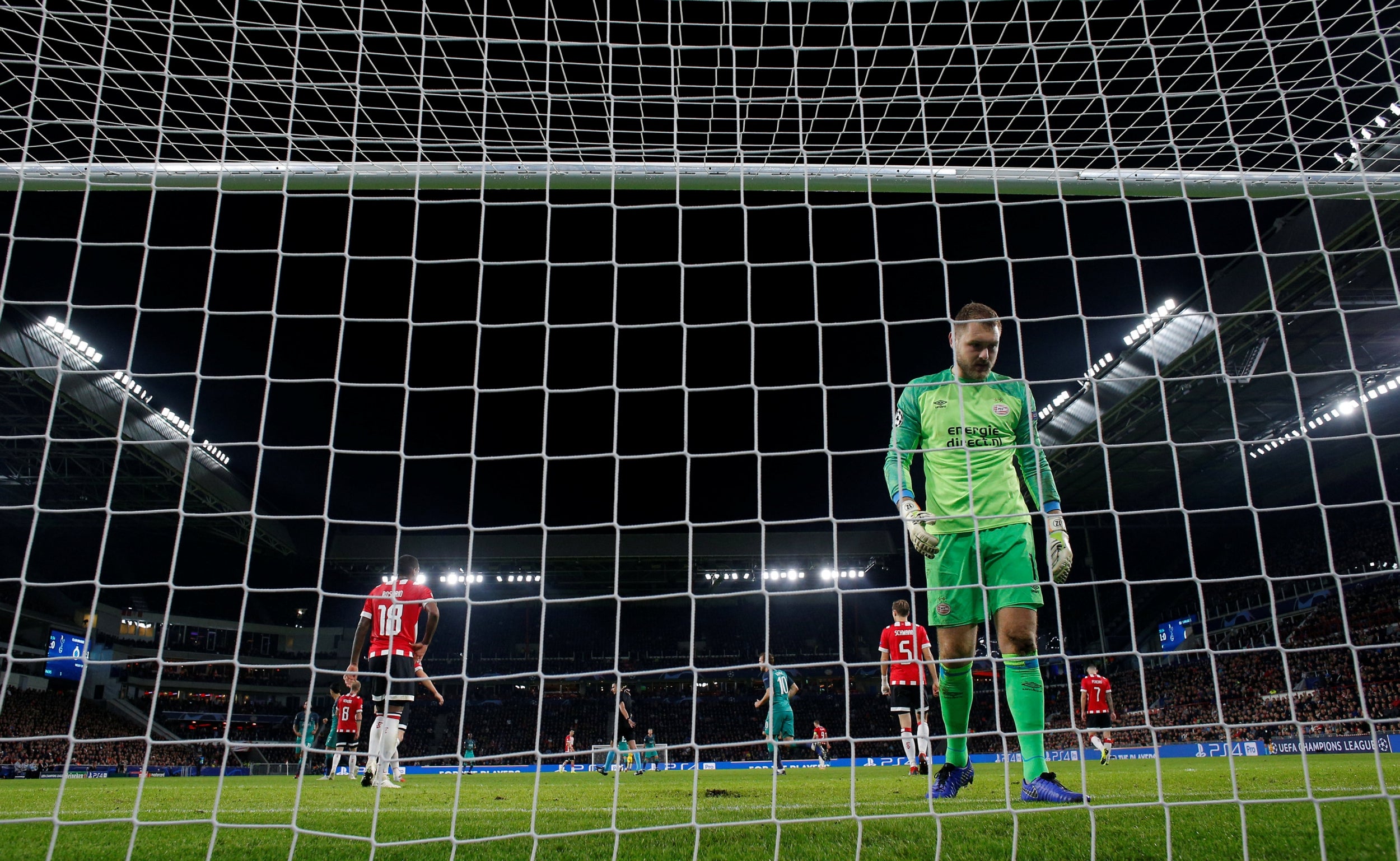 1/22

Jeroen Zoet – 7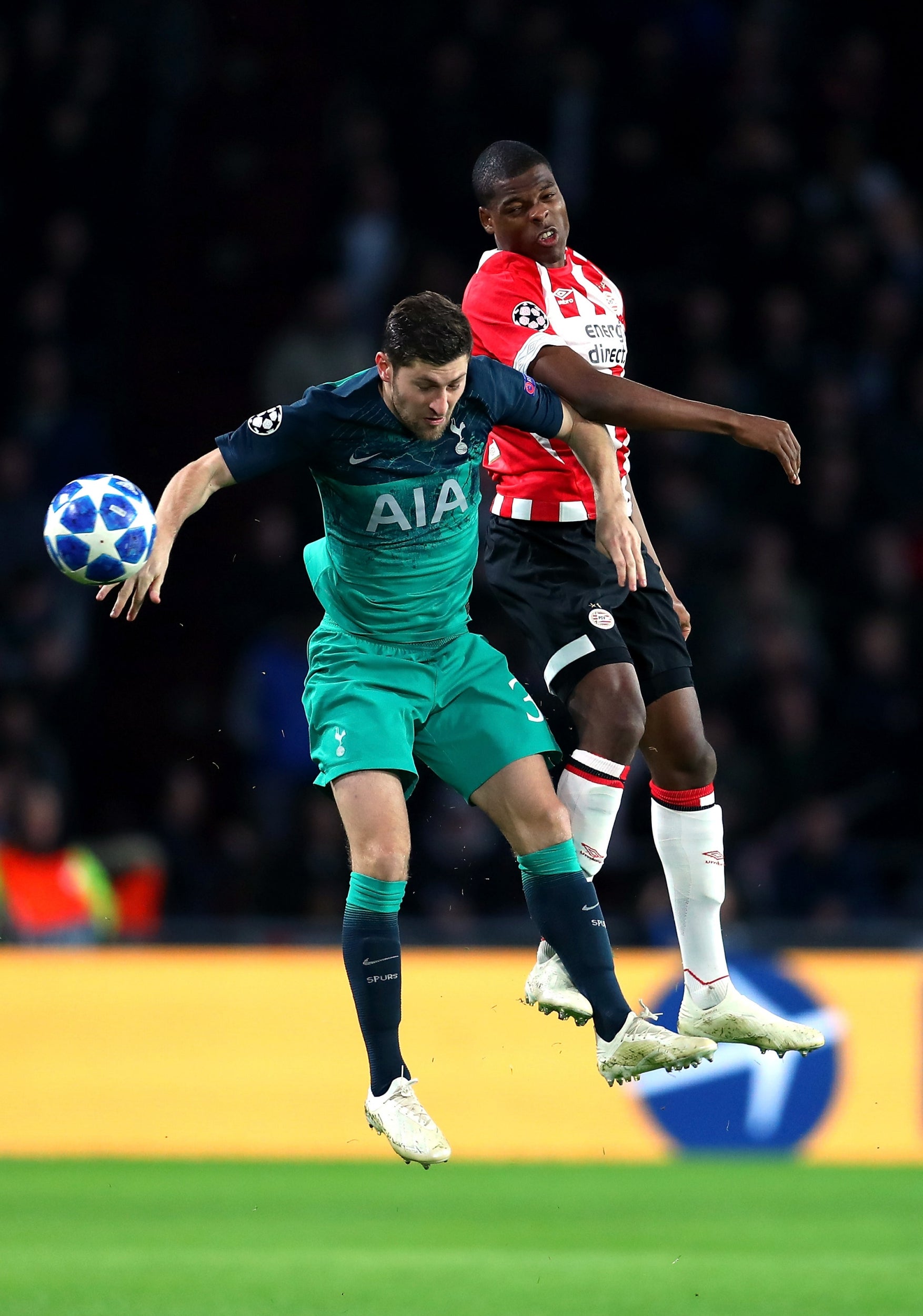 2/22

Denzel Dumfries – 6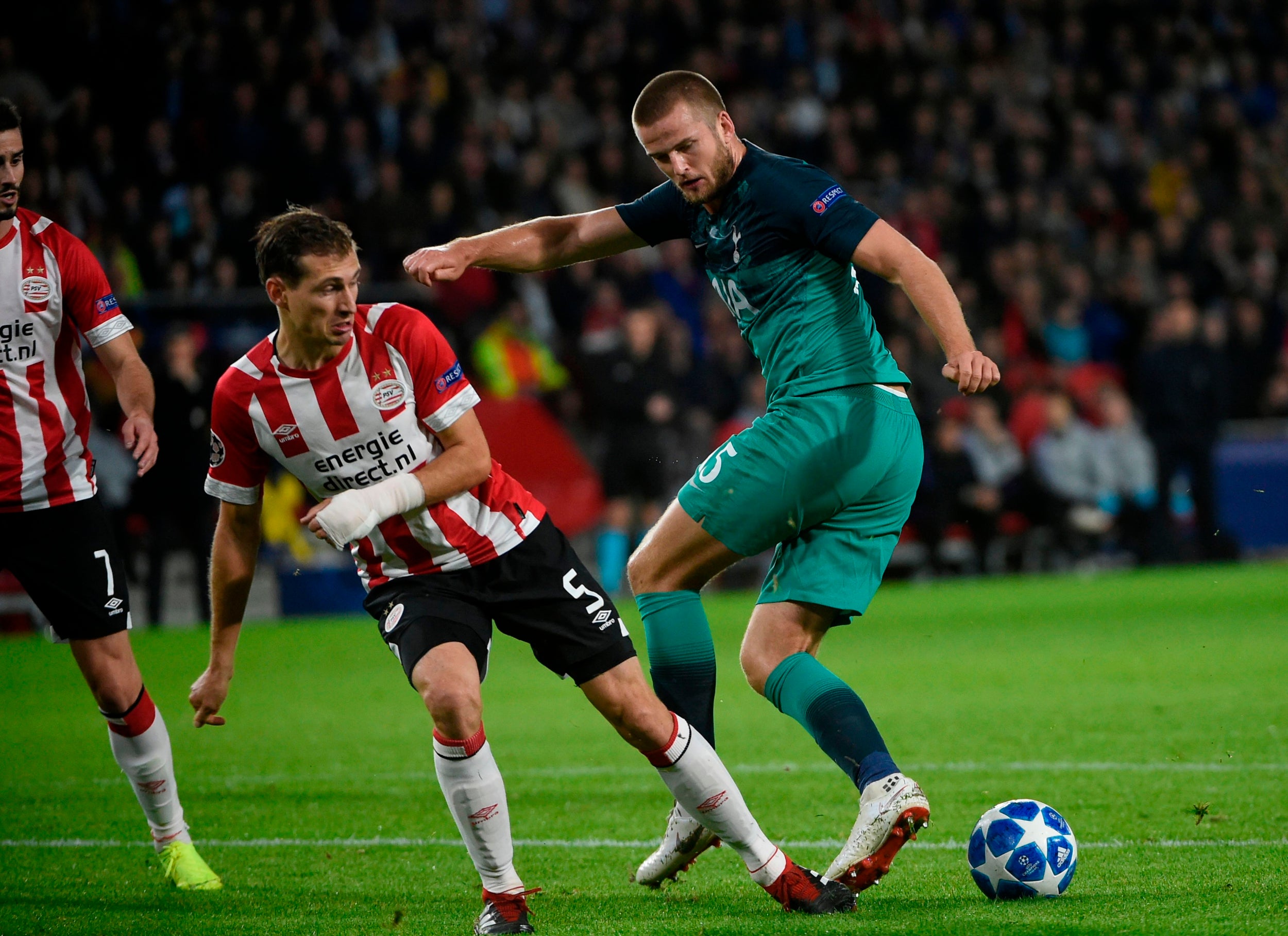 3/22

Daniel Schwaab – 5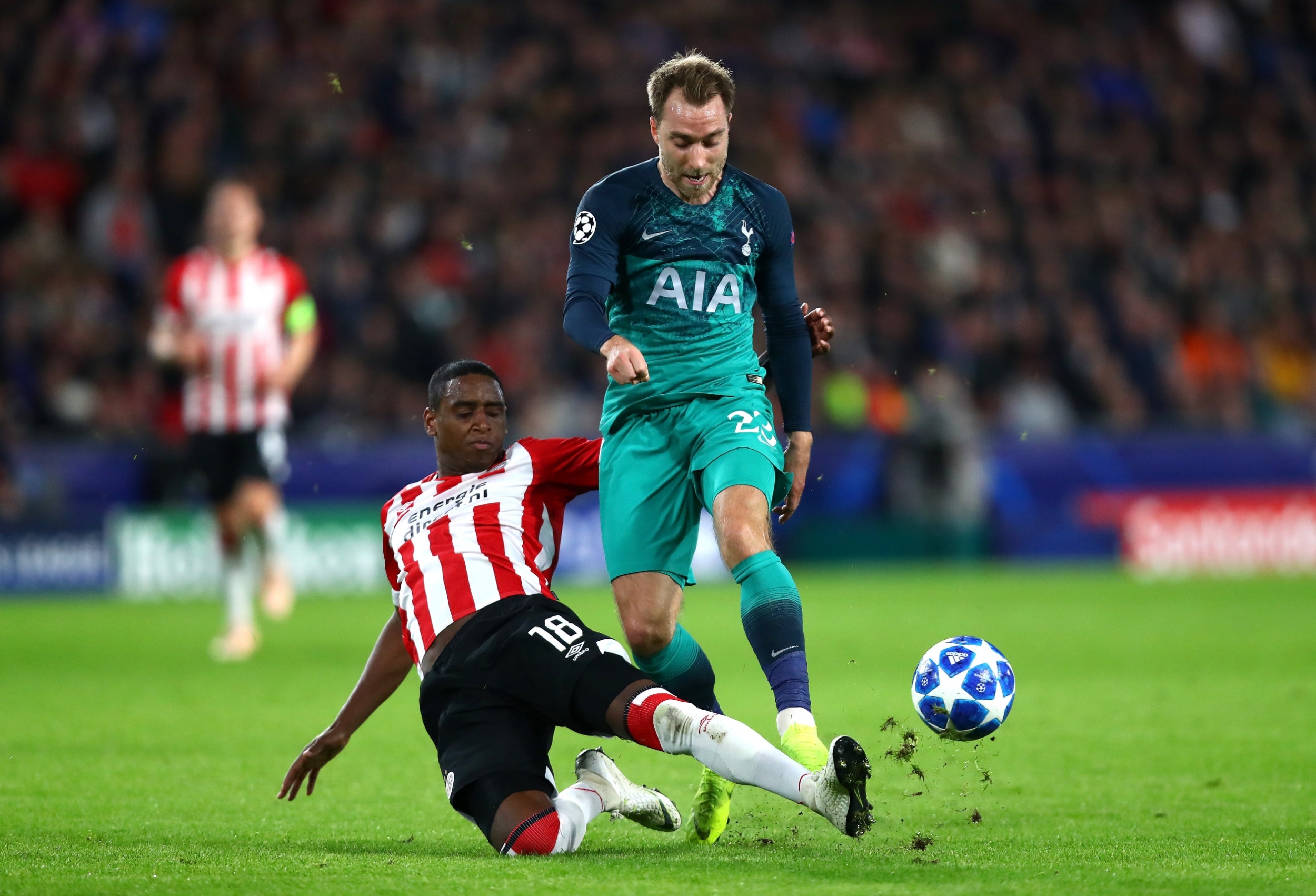 4/22

Pablo Rosario – 6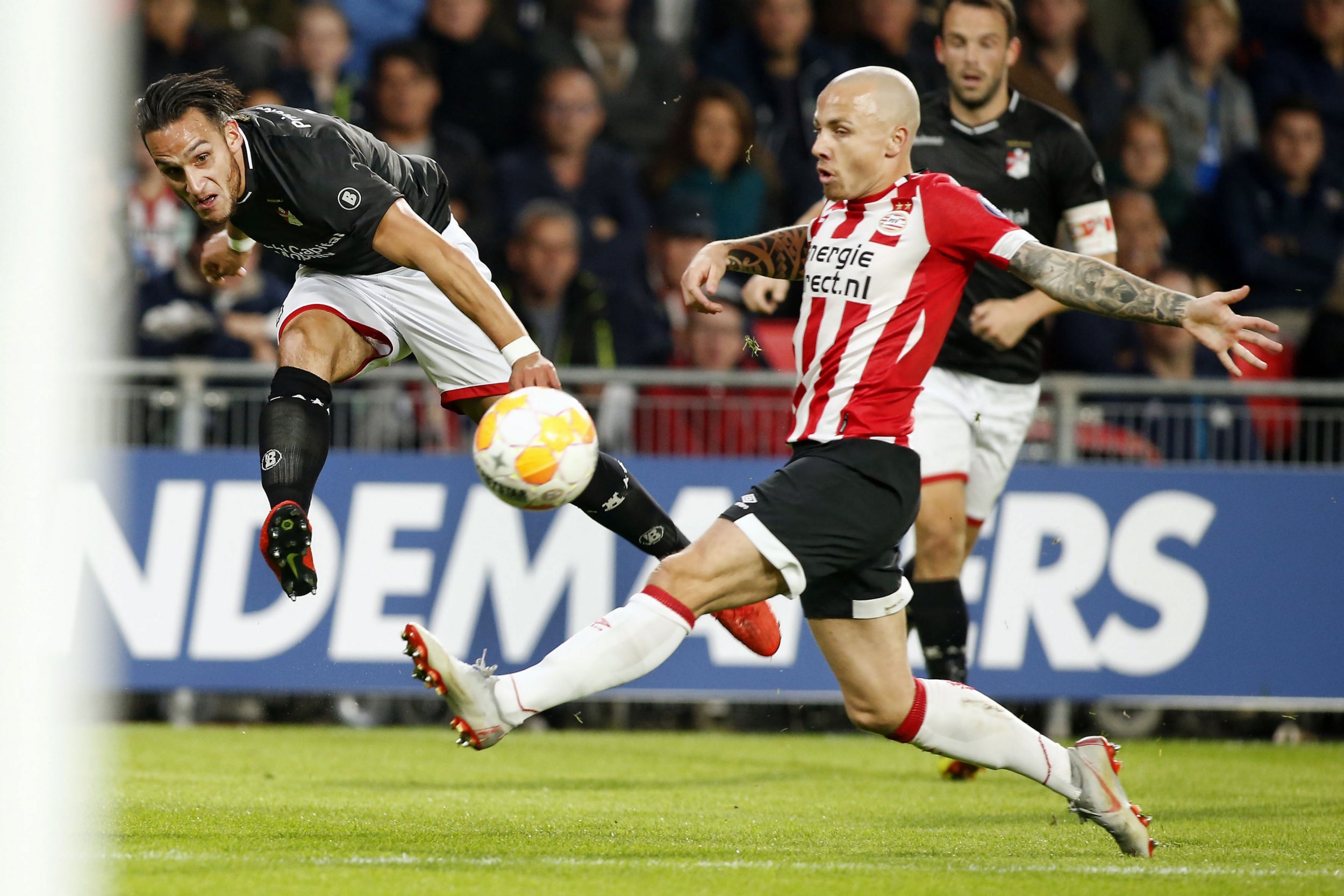 5/22

Angelino – 6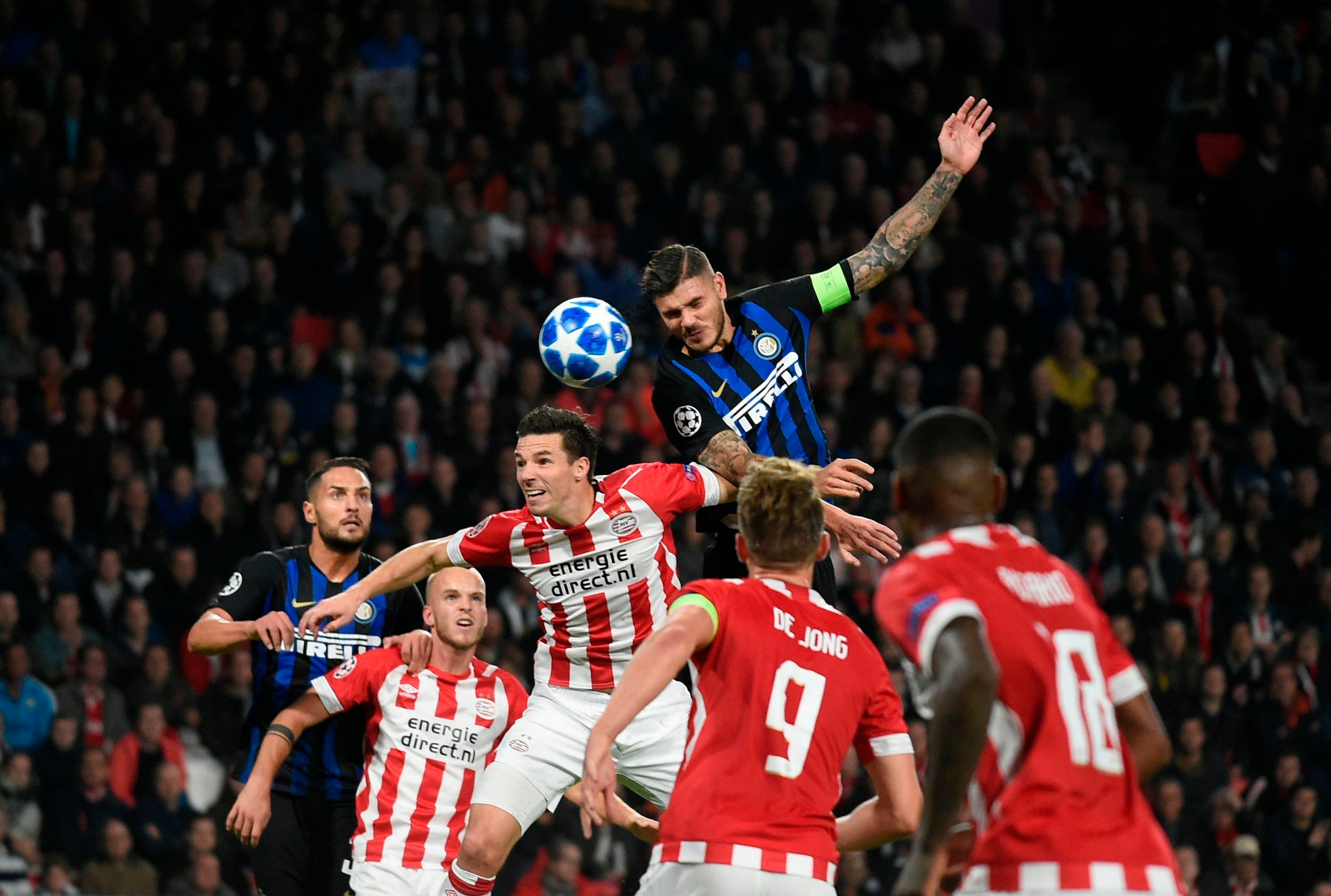 6/22

Nick Viergever – 5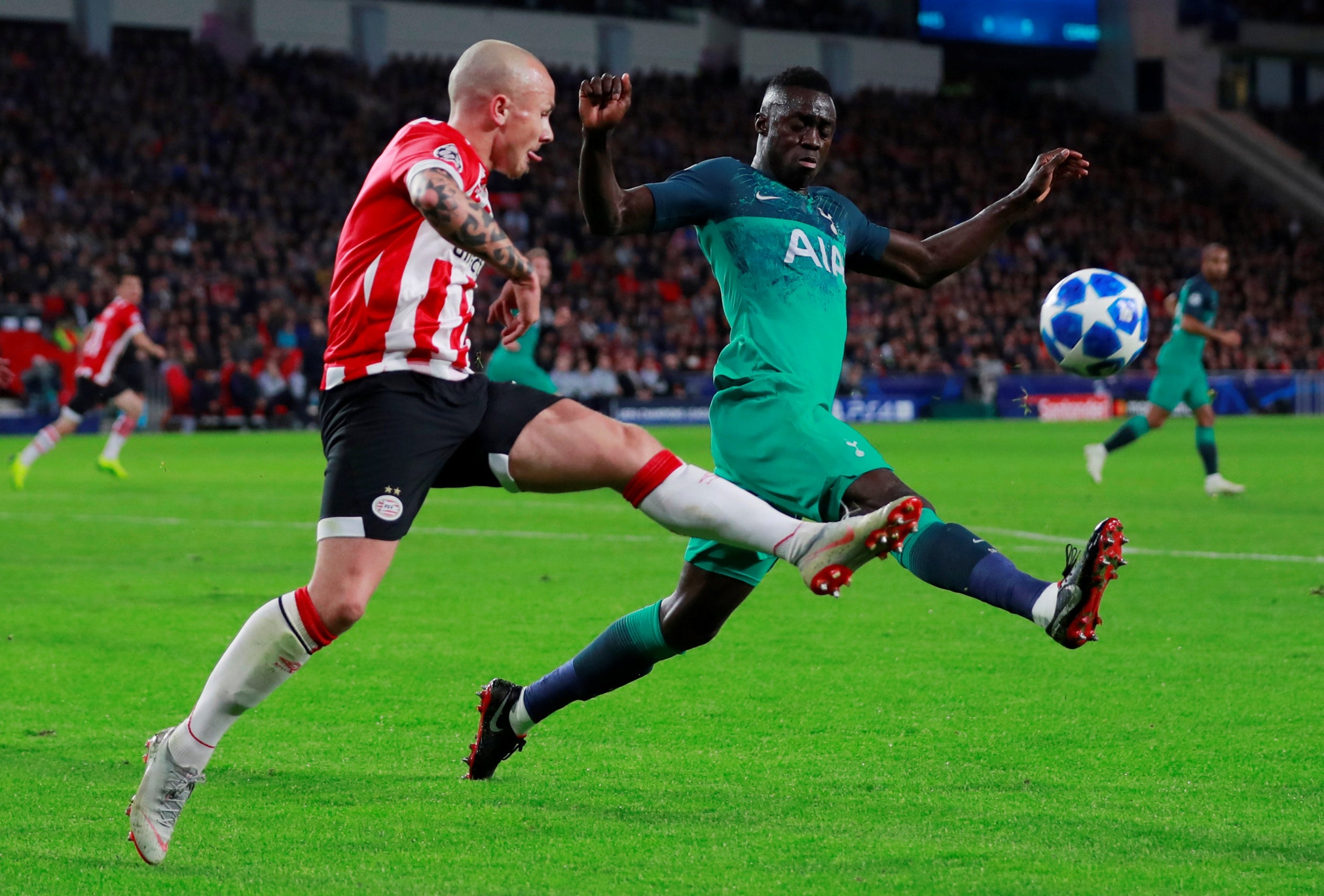 7/22

Jorrit Hendrix – 5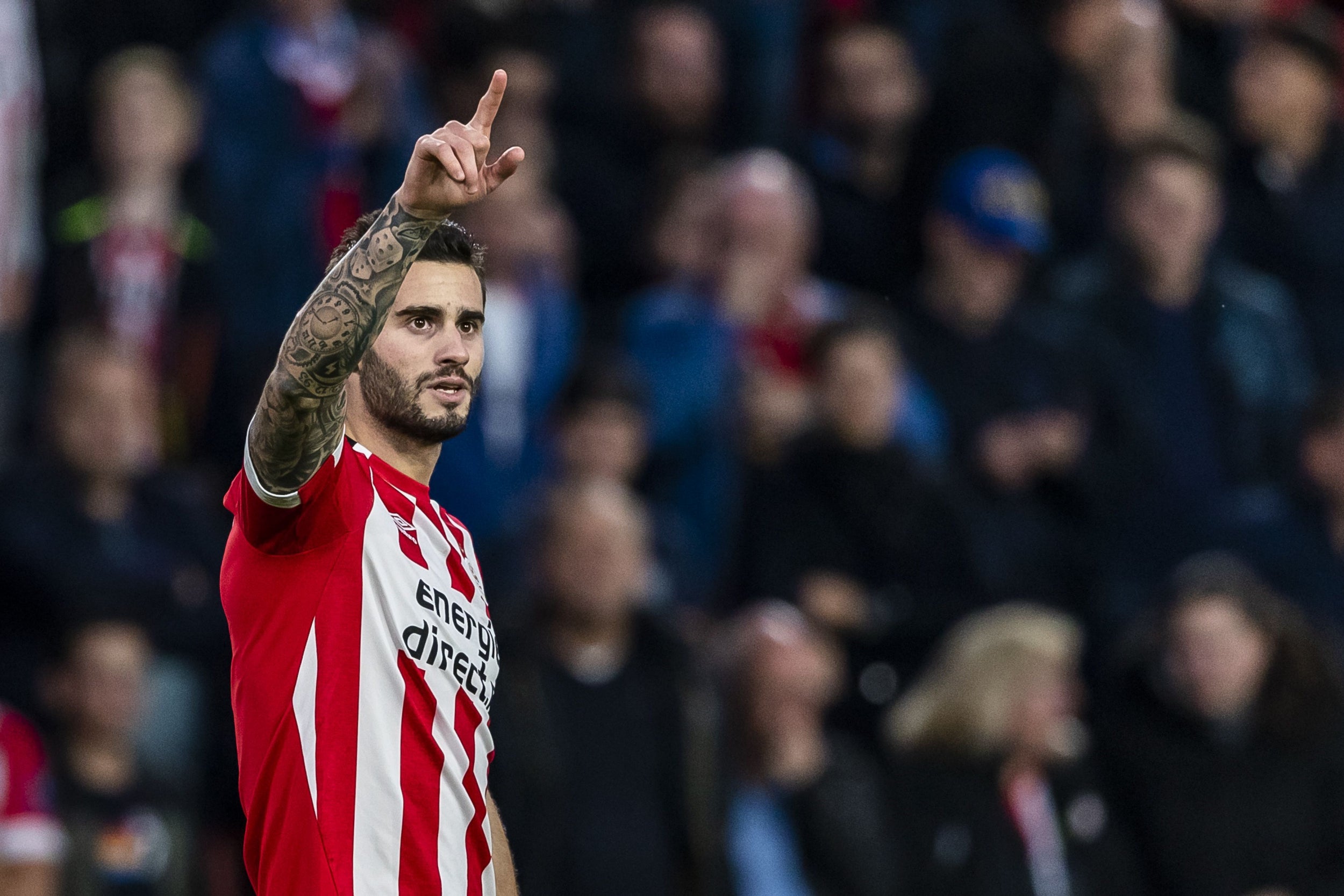 8/22

Gaston Pereiro – 4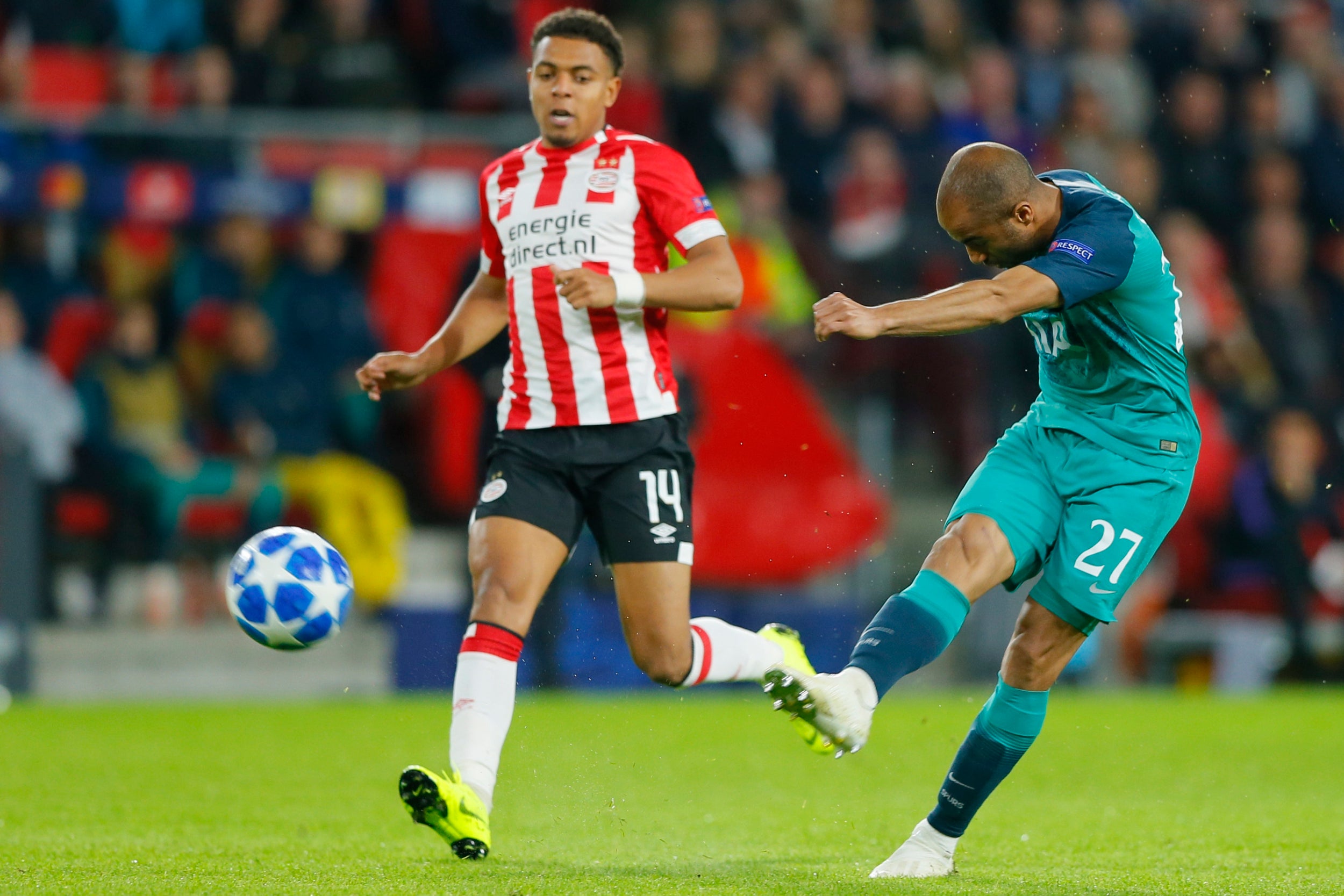 9/22

Donyell Malen – 5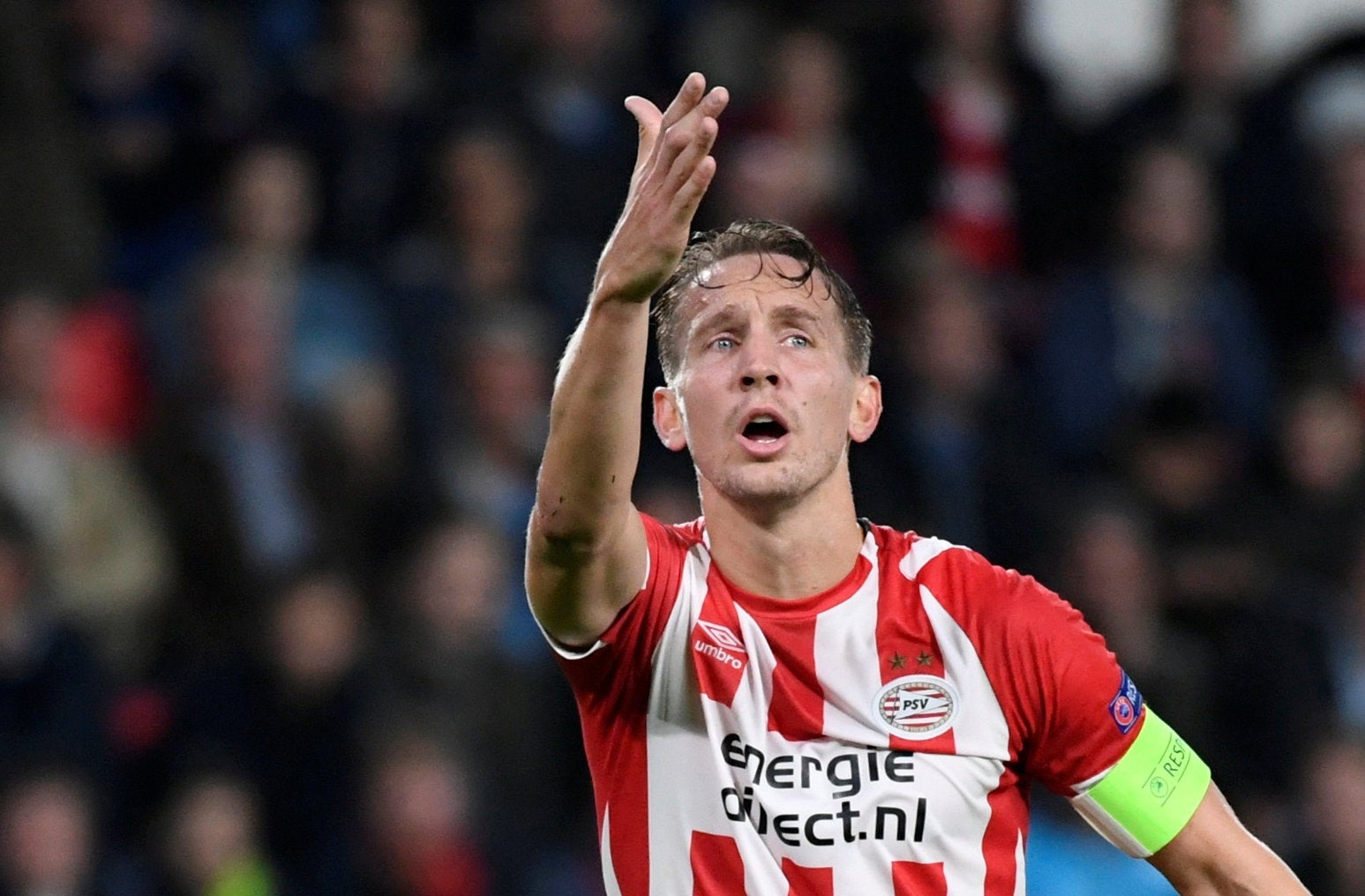 10/22

Luuk de Jong – 6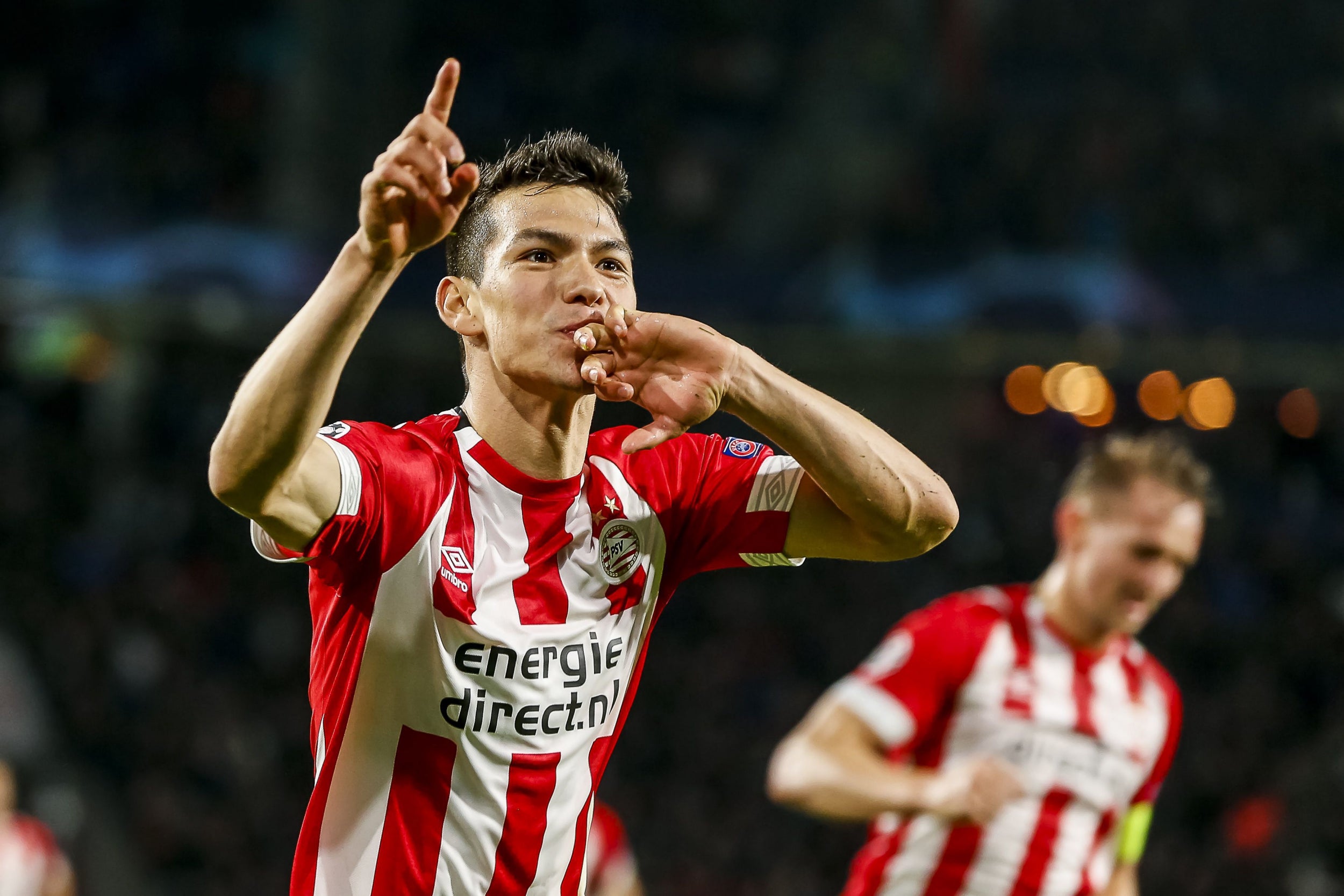 11/22

Hirving Lozano – 7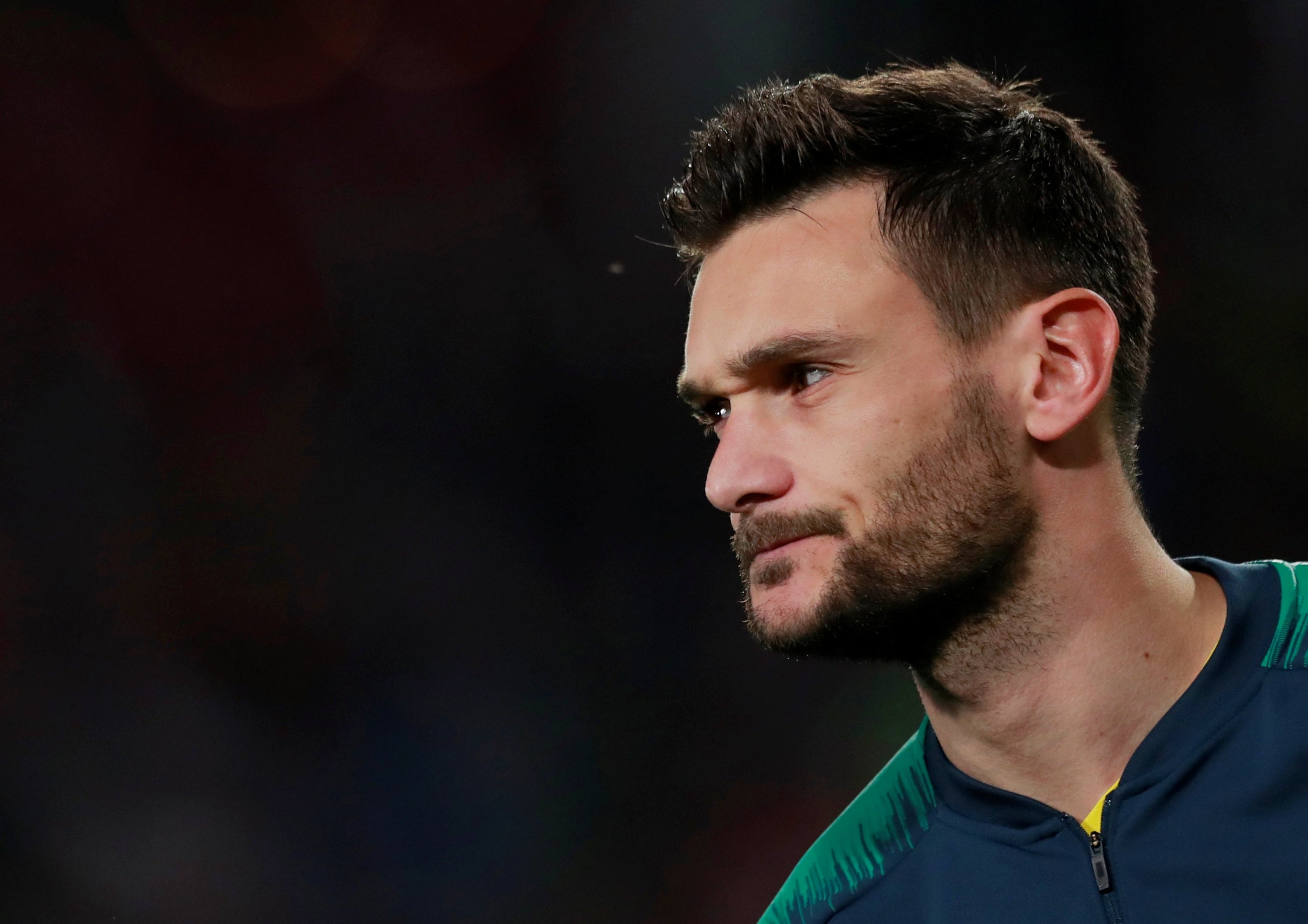 12/22

Hugo Lloris – 4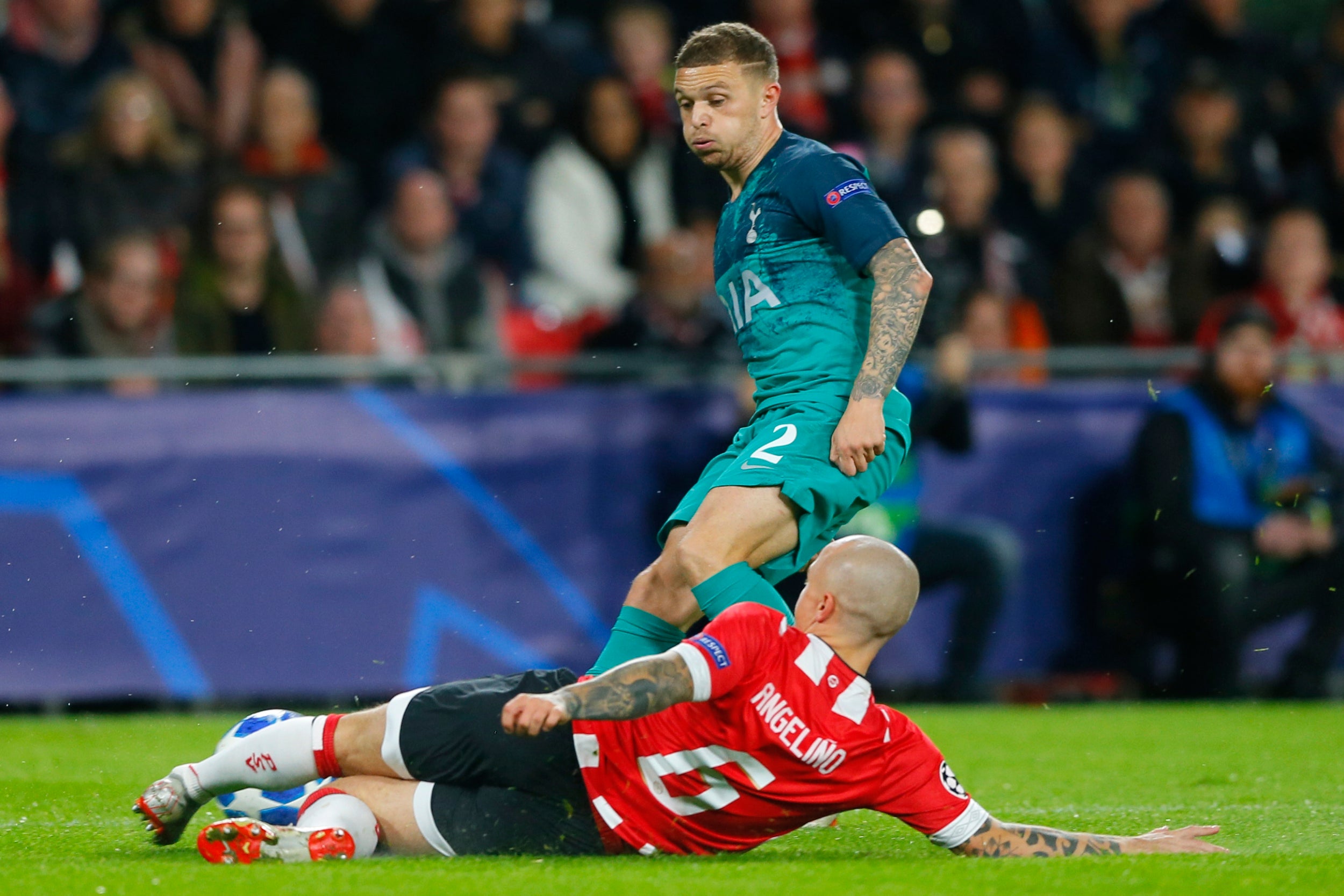 13/22

Kieran Trippier – 6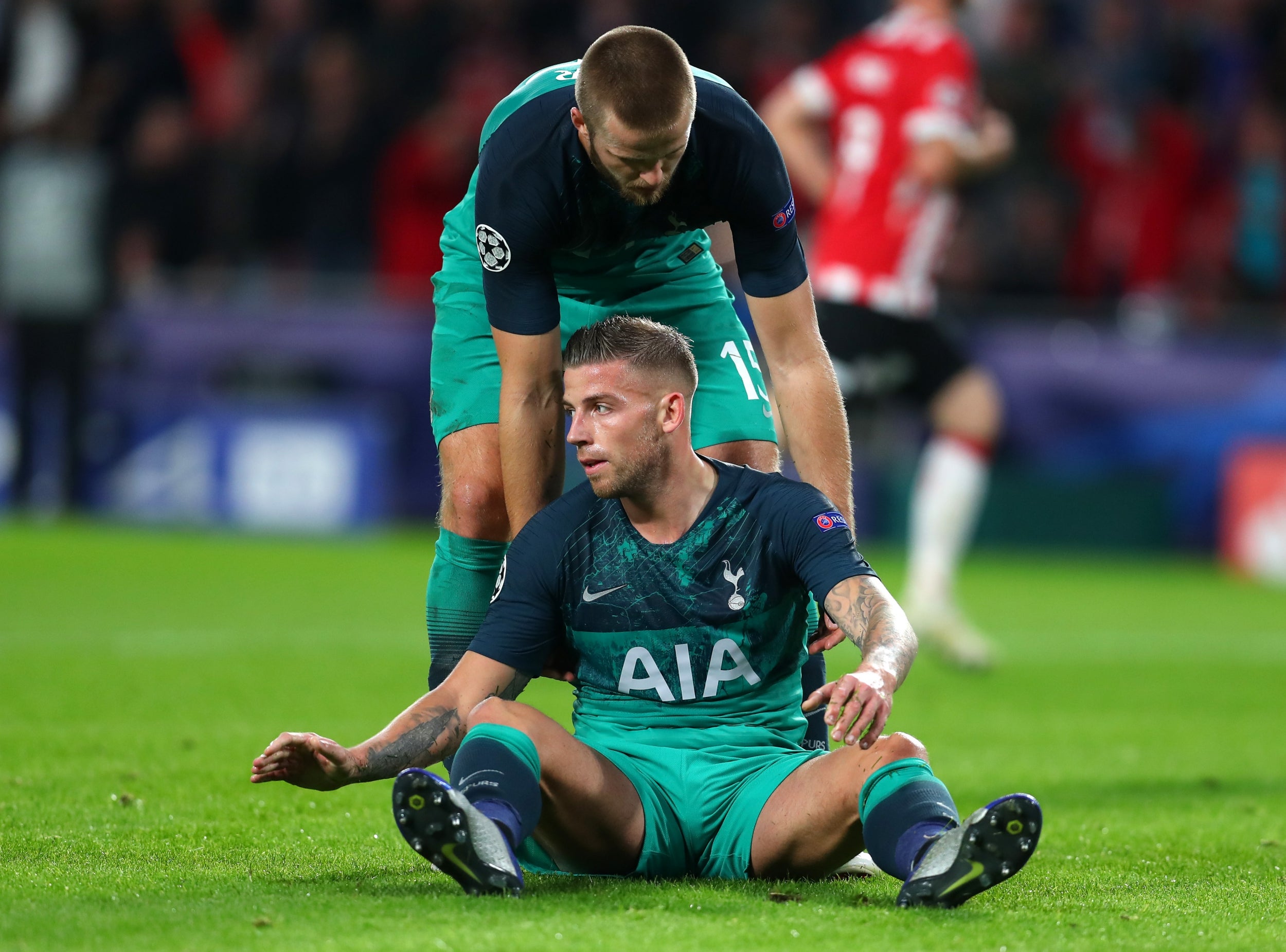 14/22

Toby Alderweireld – 4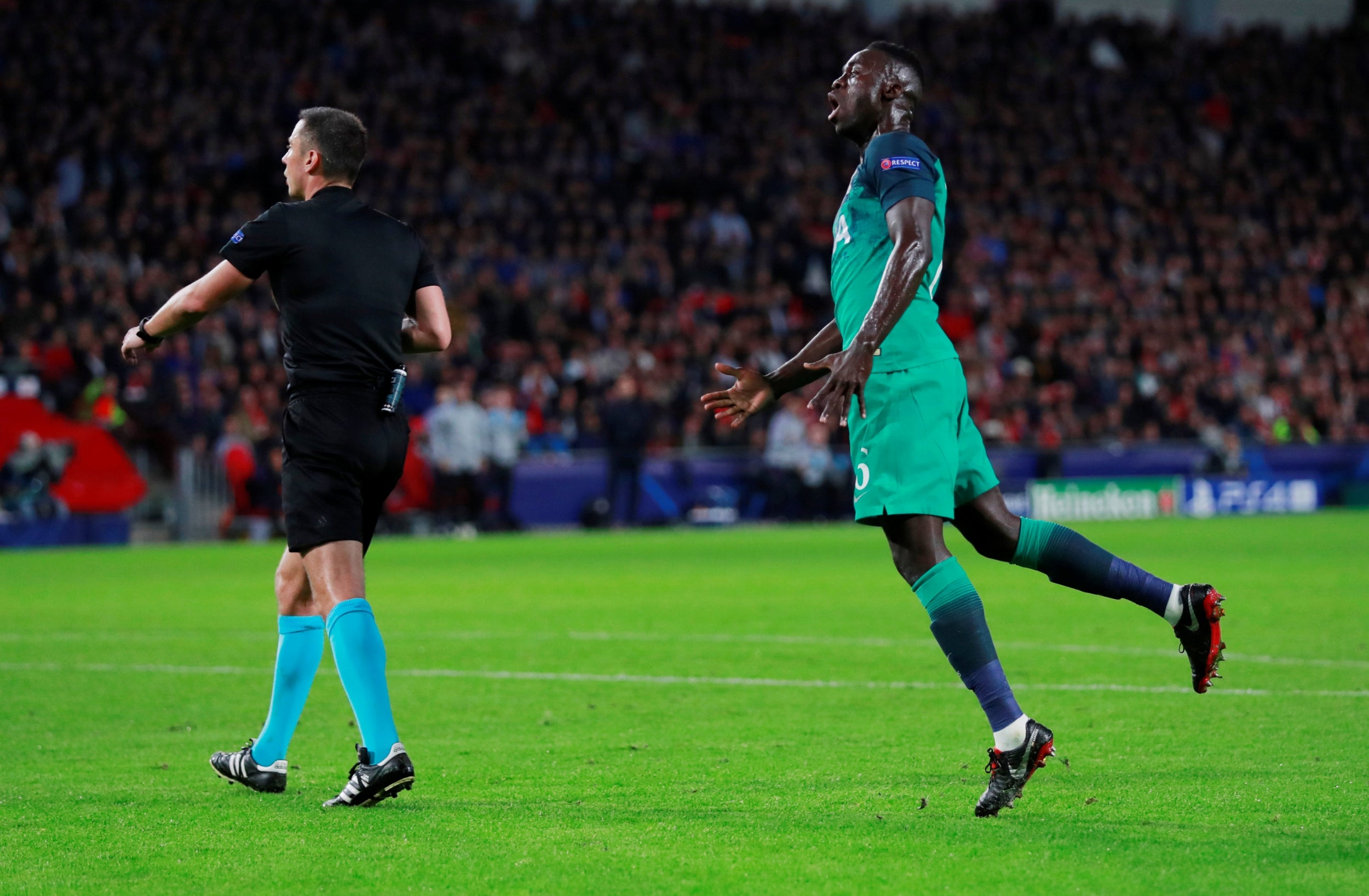 15/22

Davinson Sanchez – 6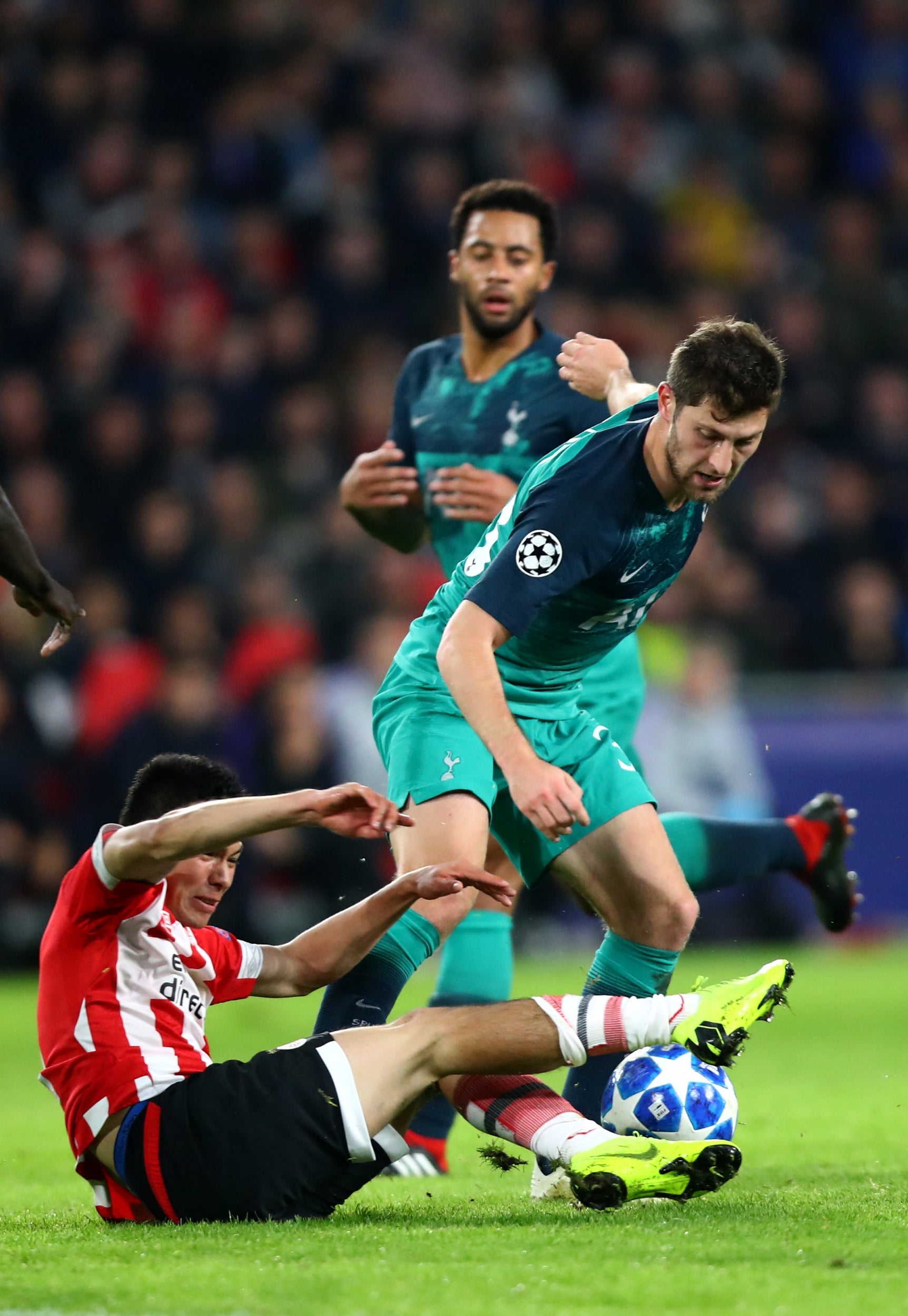 16/22

Ben Davies – 5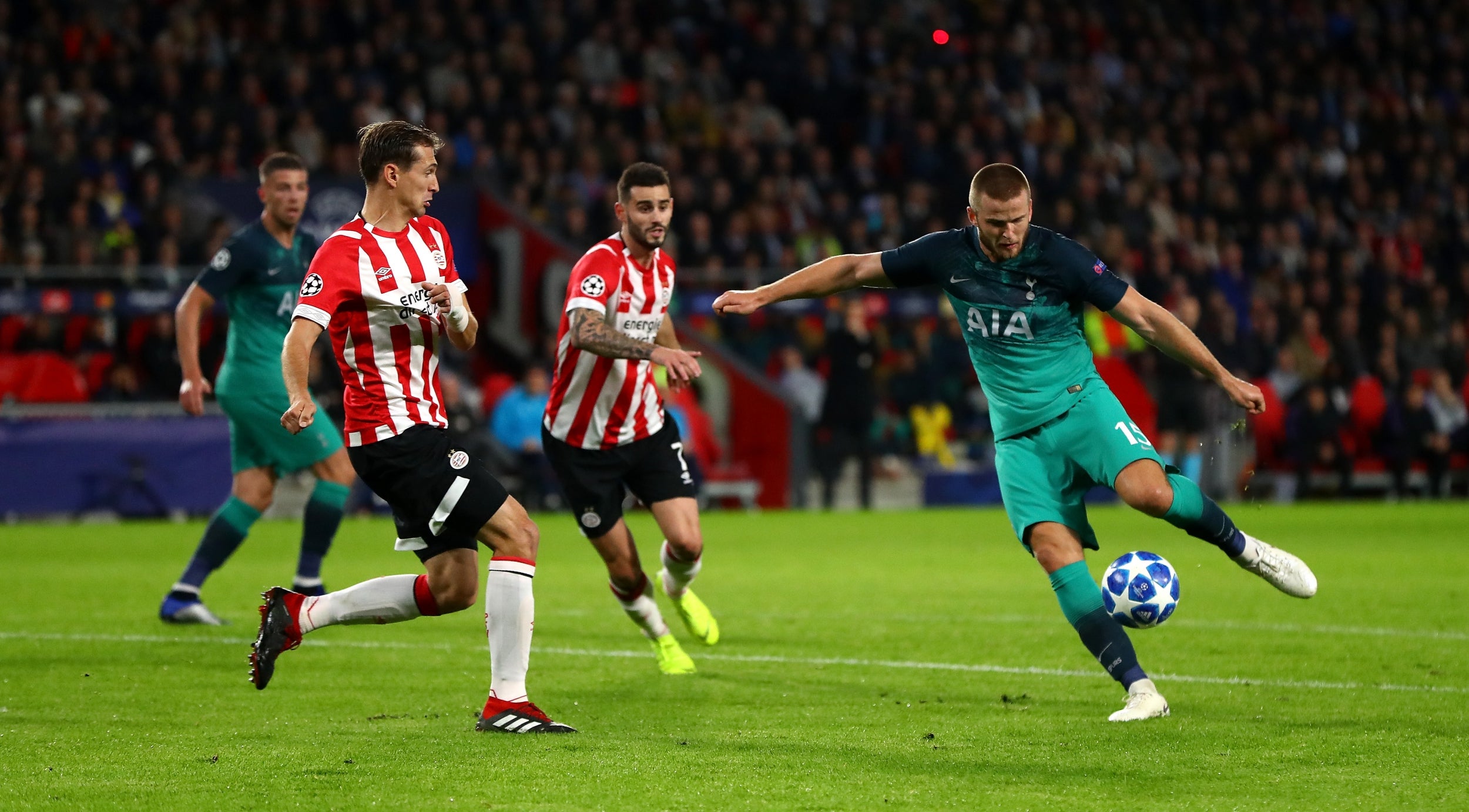 17/22

Eric Dier – 5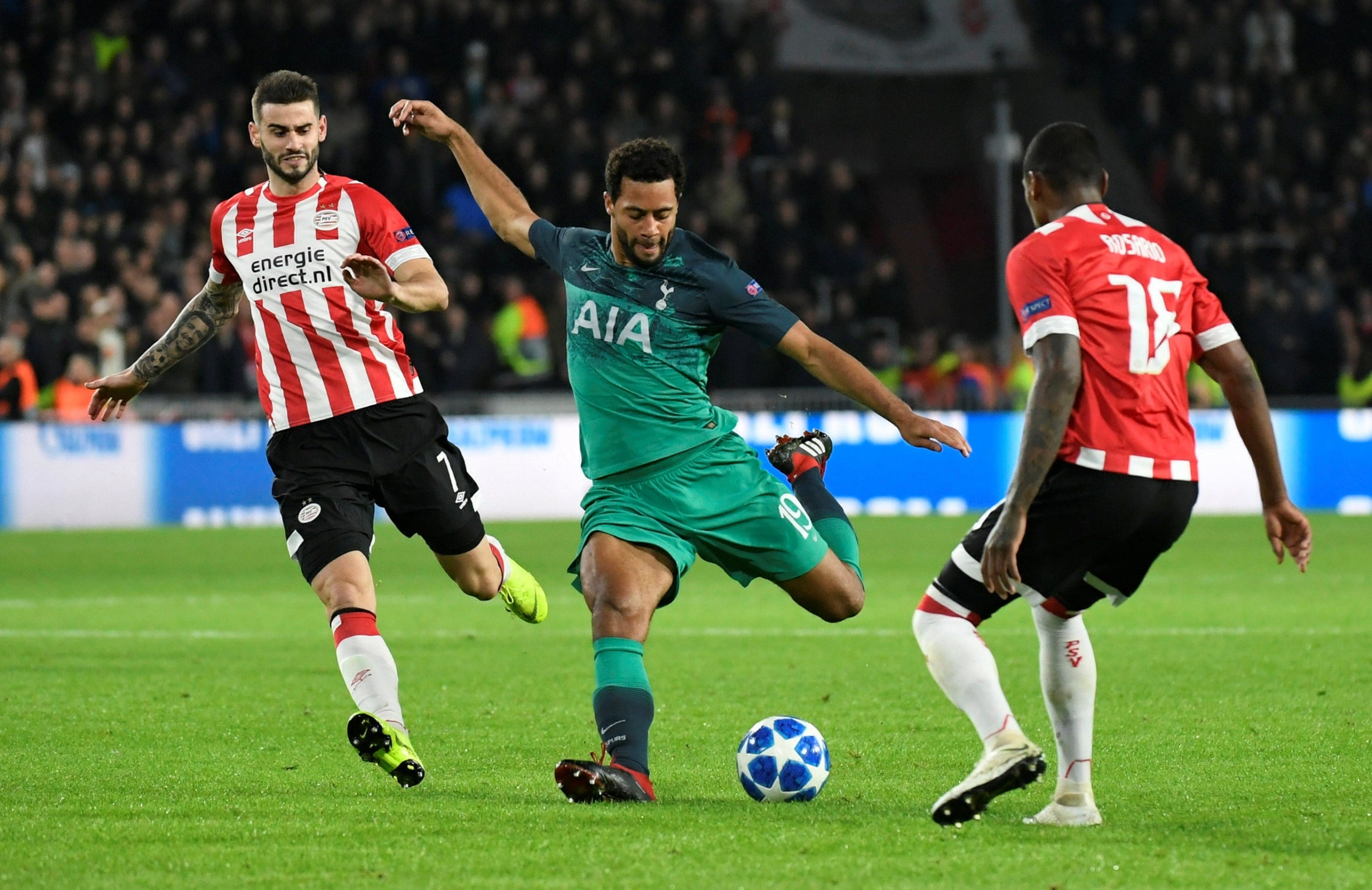 18/22

Mousa Dembele – 6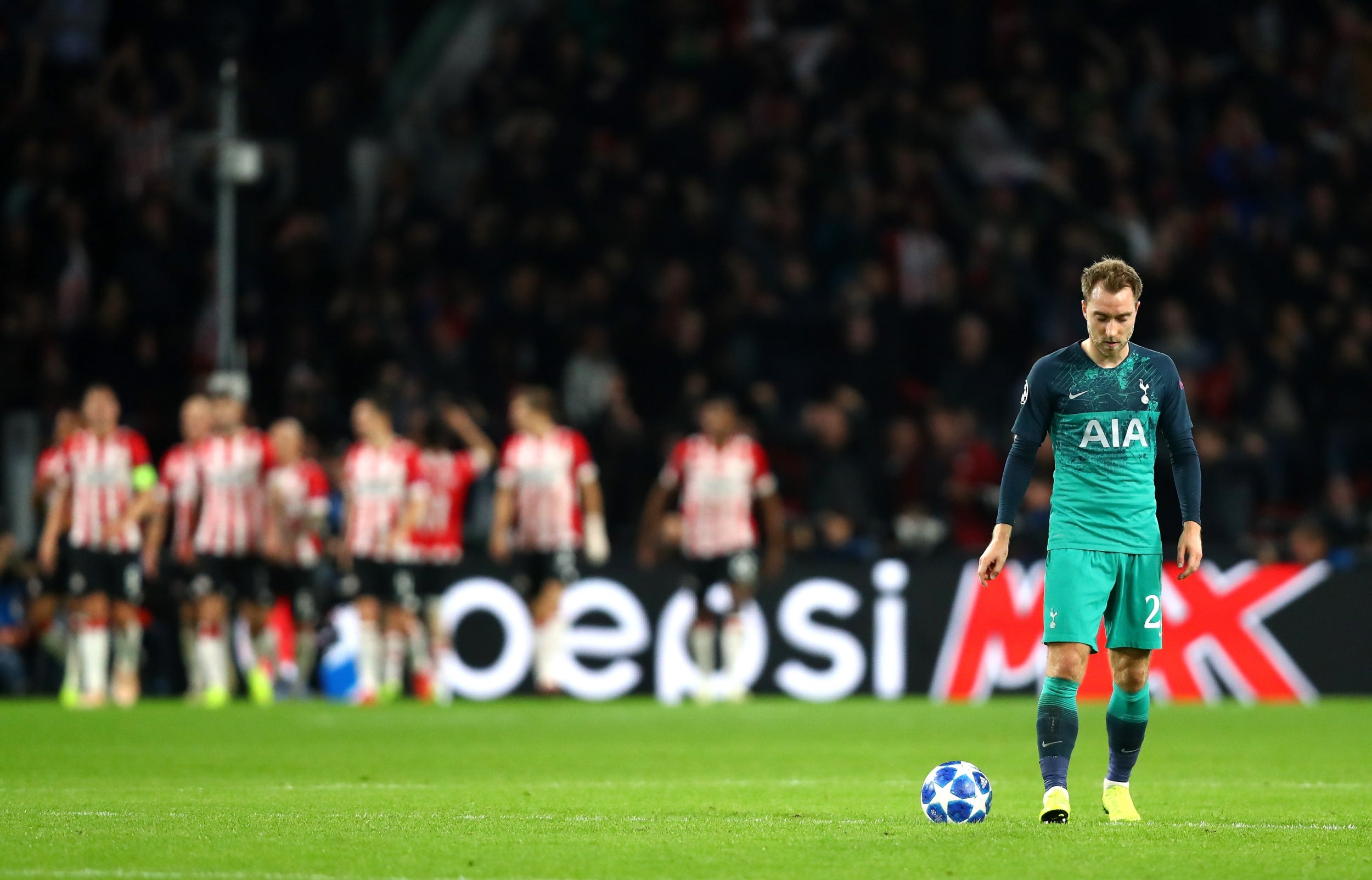 19/22

Christian Eriksen – 7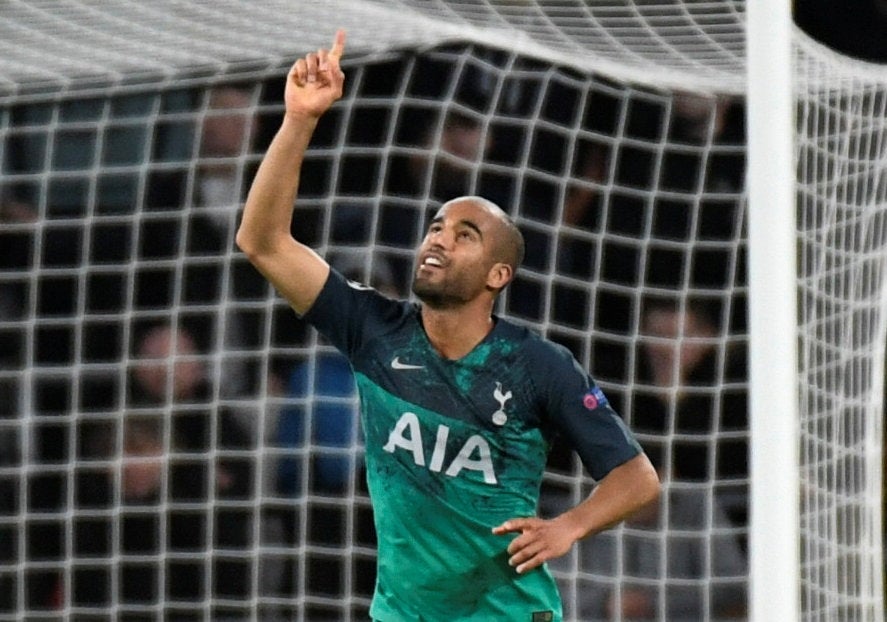 20/22

Lucas Moura – 7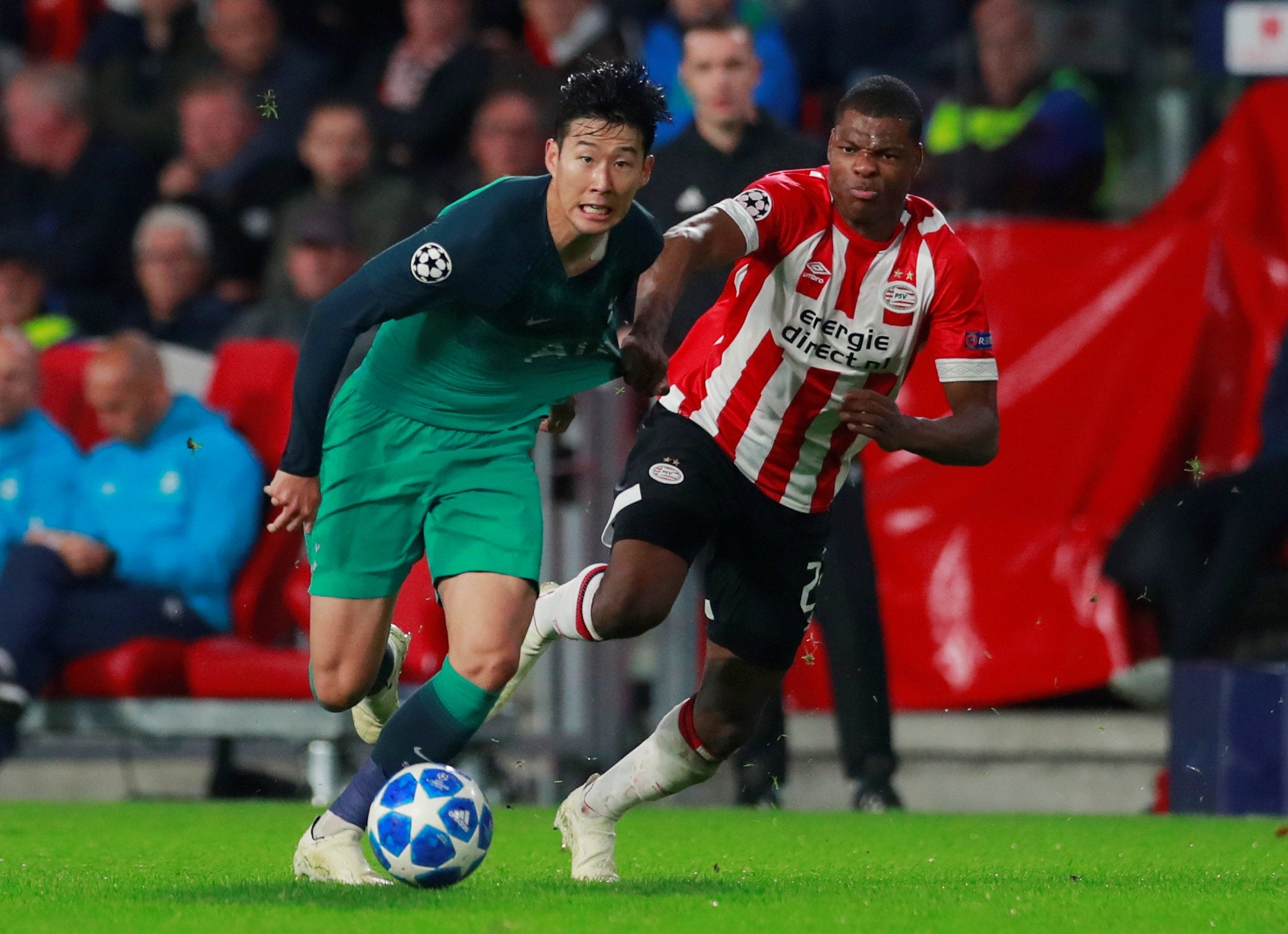 21/22

Son Heung-min – 6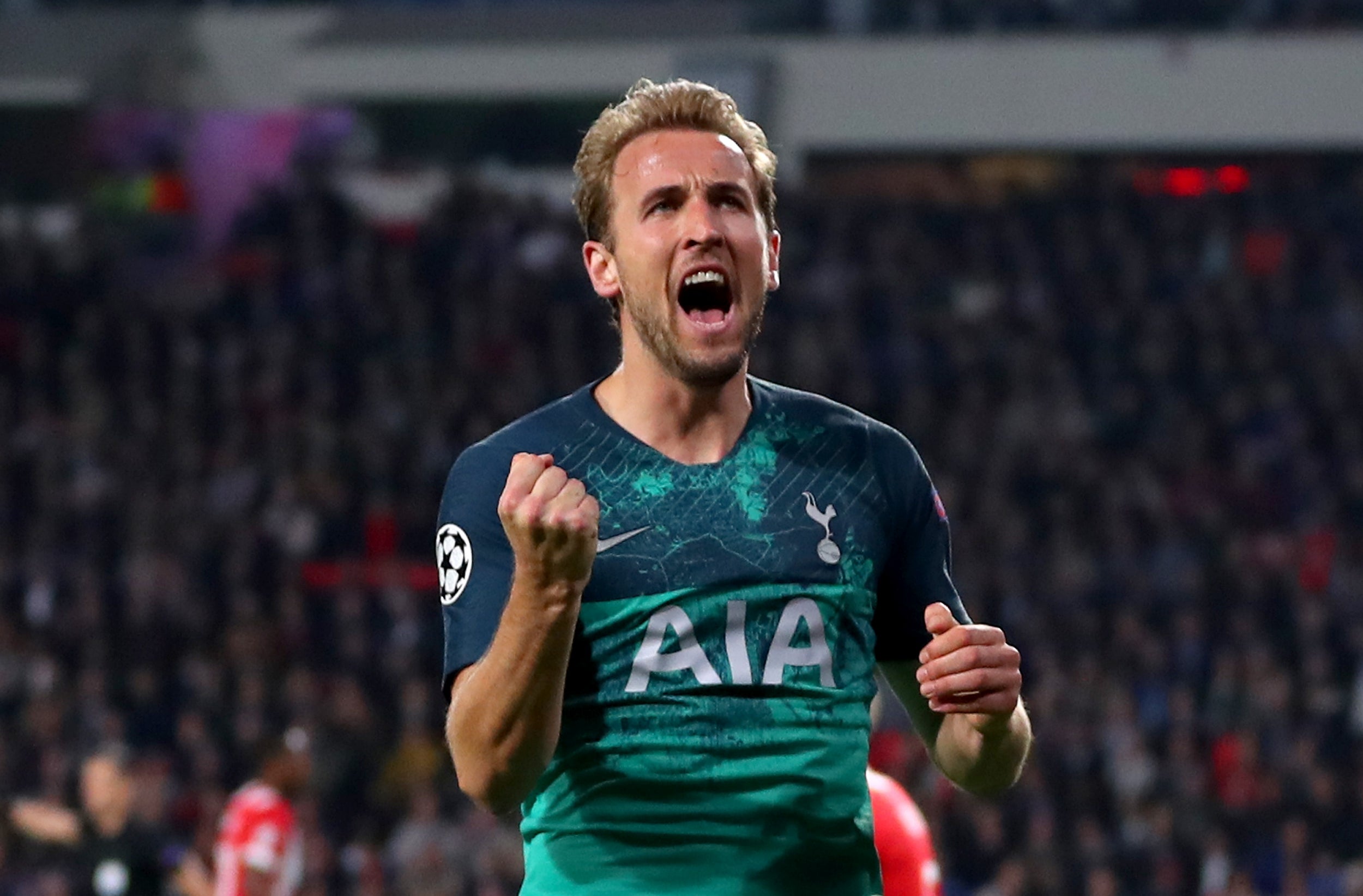 22/22

Harry Kane – 7

Pochettino was downbeat about his team's performance, saying that they did not deserve to qualify if they could not kill off opponents like PSV. Spurs were in complete control and 2-1 up for most of the second half before throwing the game away at the end. It again spoke to a lack of ruthlessness from Pochettino's side. "If you didn't win following what happened then you don't deserve to be in the Champions League," Pochettino said. "This type of game when you dominate, and are much better, and have possibility to win the game."

Spurs had good chances to go 3-1 up through Harry Kane and Erik Lamela but they missed them, and Pochettino told his team they need to improve. "If you don't win this type of game it's difficult to deserve to qualify for the Champions League," he said. "It was a game completely dominated by us but we needed to score more than twice. We had the chances when the game was open, but you can always concede. That is the reality, it is not hard to analyse this game. It's not the time to find someone to blame. Maybe we can qualify but it will be difficult."

Follow the Independent Sport on Instagram here, for all of the best images, videos and stories from around the sporting world.

Source: Read Full Article