Martin Tyler's stats: Unbeaten runs and Anthony Martial's goals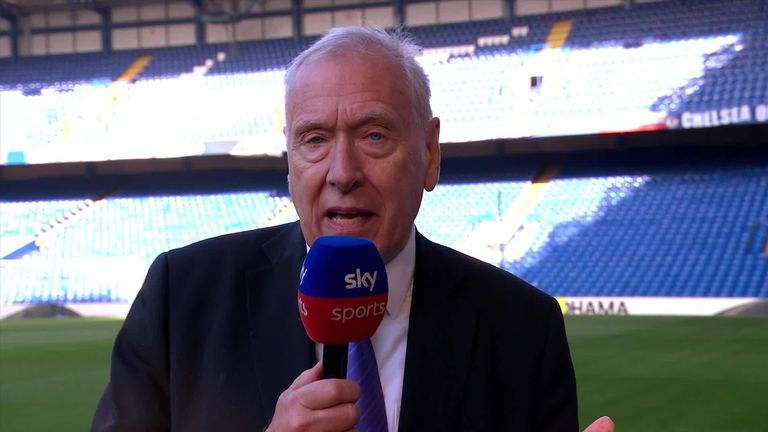 Who is Manchester United's best scorer since Anthony Martial arrived? Who has a better clean sheet record than Alisson?
Sky Sports commentator Martin Tyler has the answers to those questions – and don't forget to try his tricky teaser in the video above.
Got a question for Martin? Tweet @SkySportsPL with the hashtag #TylersTeasers and the voice of football could be answering your question next week!
Martin's starting stat – Chelsea's late show
After Saturday's dramatic finish, Manchester have now had 17 visits to Stamford Bridge in the Premier League with just one win. That was a 3-2 success in 2012 when Chelsea had two players sent off.
Chelsea have scored nine goals in the final 15 minutes of games this season in the Premier League and they've scored in the 80th minute or later in seven of their nine fixtures so far.
They are now unbeaten in 43 Premier League games when leading at half-time, winning 37 and drawing six of those. Before Saturday, they had been behind for just 21 minutes in the league this season – that has now been extended to 44 minutes.
N'Golo Kante made his 100th Chelsea appearance and Anthony Marital scored his first two goals against Chelsea in his seventh game against them. Prior to the Newcastle game he'd not scored in 12 league appearances, but now has three in two.
Ross Barkley scored his first goal against Manchester United in his ninth game against them. He scored his first home goal for Chelsea in the process, after getting his first Chelsea goal live on Sky Sports against Southampton earlier this month.
This was the third time Chelsea have gone unbeaten over the first nine Premier League games. They did so in 2005/06 and 2014/15 and finished as champions. That takes us to our first question…
Starting unbeaten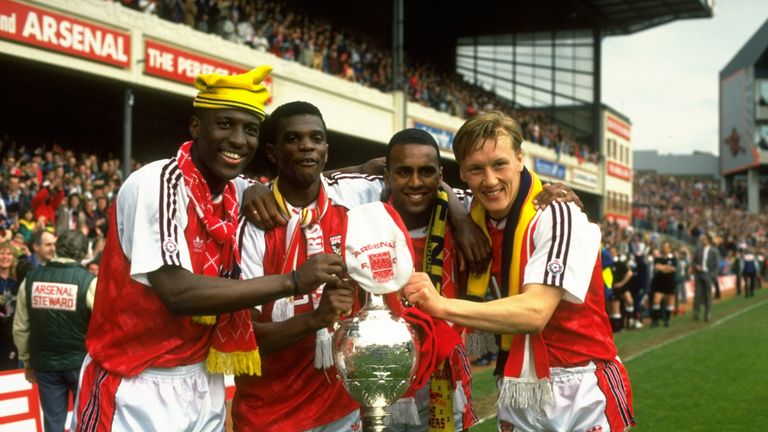 Have three teams ever been unbeaten after nine top-flight games? Graham
MARTIN SAYS: For only the third time in the history of the English top flight three teams have gone the opening nine games of the season unbeaten. Manchester City, Liverpool and Chelsea are all yet to taste defeat in the Premier League.
The first time such an occurrence happened was in 1978/79 when Liverpool, Everton and Nottingham Forest avoided defeat in the first nine fixtures of the campaign. Liverpool went on to win the league that season, even though it was Everton who had longest unbeaten start of 19 matches. They eventually finished fourth with Forest finishing second.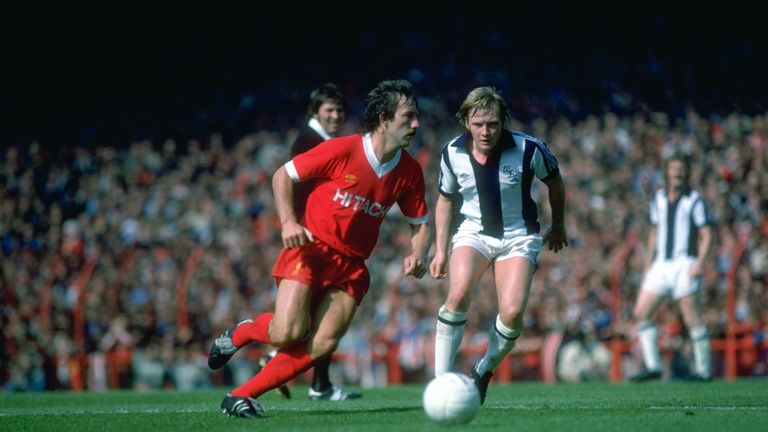 Liverpool also completed nine games without defeat in 1990/91. A further three sides also went nine unbeaten at the start of that season, including Crystal Palace who won four but drew five and finished third. Arsenal went on to win the league that season, ahead of Liverpool in second, with a 2-1 away loss to Chelsea in February their only defeat, having gone 23 games unbeaten at the start of the campaign. I was actually at Stamford Bridge that day!
The other team to avoid defeat in the opening nine games of that season was Tottenham, who ended up finishing 10th.
So every time it's happened, Liverpool have been involved and the defending champion has been involved. One of the unbeaten teams has won the title on both previous occasions, but on neither occasion was it the defending champions. Manchester City will be looking to make it third time lucky!
Martial Matters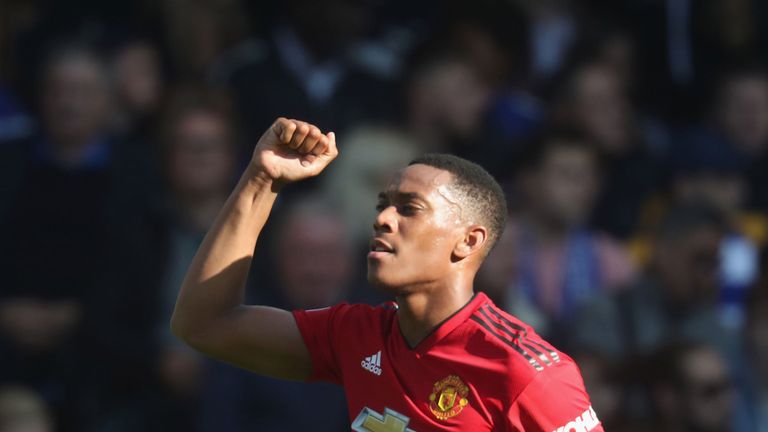 I've been told no player scored more Manchester United goals than Anthony Martial since he came to the club. Is that true? Mark
MARTIN SAYS: Anthony Martial now has 40 goals in all competitions for Manchester United since arriving from Monaco in September 2015. That is indeed the most goals of any United player in that period, having played 145 games but at an average of one goal every 238.15 minutes on the pitch.
Just behind him is Marcus Rashford who has 33 goals to his game, having featured on 14 occasions fewer. Strikers Romelu Lukaku and Zlatan Ibrahimovic can boast 31 and 29 goals, respectively, the latter at rate of one every 139.10 minutes, the best ratio of any United player over the period Martial has been at the club.
Both Juan Mata and Jesse Lingard are level pegging on 24 goals each. Mata has appeared twice more (138) than Lingard but the latter has scored once every 340.10 minutes, while Mata gets a goal every 392.79 minutes.
Man Utd goals since Martial debut
Multiple assists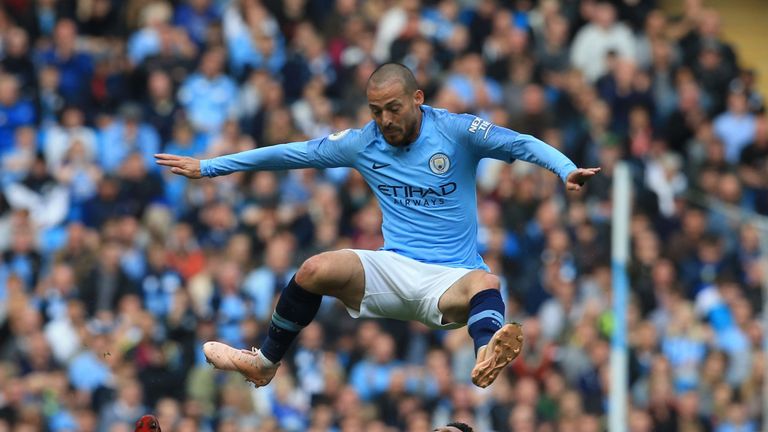 How many times has David Silva got two assists in one PL game? Alan
MARTIN SAYS: Thanks to our friends at Opta, I can tell you that Silva has achieved two assists in a match on 12 occasions since moving from the Premier League from Valencia.
Only three players have done that on more occasions in the Premier League.
Ryan Giggs and Cesc Fabregas have done so in 17 separate matches, while Thierry Henry did so 13 times. On par with Silva are former England midfielders Steven Gerrard and Darren Anderton. David Beckham only did this on 11 occasions.
2+ assists in a game
Super stoppers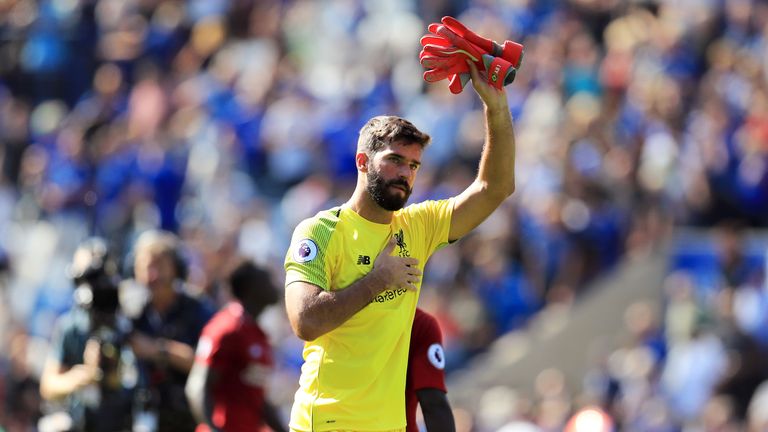 Alisson has six clean sheets in his first nine Premier League starts. Is that a record? Barney
MARTIN SAYS: It's not a record. Petr Cech actually did better, keeping seven clean sheets in his first nine games as a Chelsea player after joining the club from Rennes. He kept out Man Utd, Birmingham, Crystal Palace, Aston Villa, Tottenham. Middlesbrough and Liverpool conceding only in a 2-1 win over Southampton and a 1-0 defeat to Man City.
He also kept a clean sheet in his 10th game – a 4-0 win over Blackburn.
Alisson joins Alex Manninger, Pepe Reina, Tim Howard and Anders Lindegaard on not conceding a goal in six of their opening nine starts in the Premier League.
Clean sheets in first nine games
Source: Read Full Article