Manchester City's defending frustrated Pep Guardiola despite 6-1 thrashing of Southampton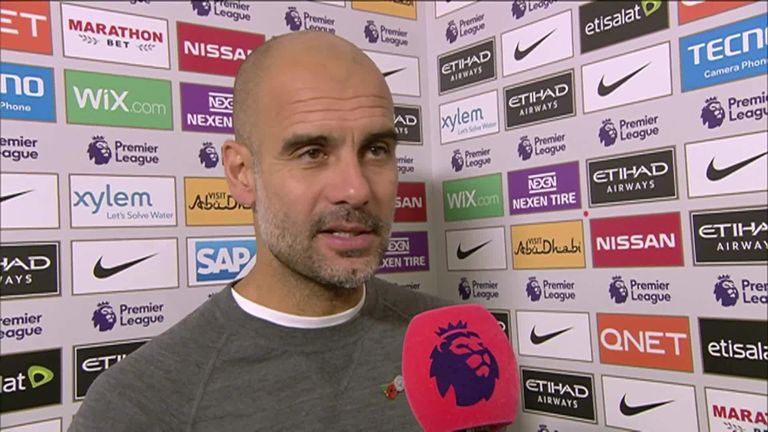 Pep Guardiola felt Manchester City did not defend "well enough" despite their 6-1 thrashing of Southampton at the Etihad.
Guardiola also reckoned Raheem Sterling's goal just before half-time, which gave City a 4-1 advantage, was crucial as he was worried Southampton may have found find a way back into the game in the second half without it.
City raced into a three-goal lead after 18 minutes through an own goal from Wesley Hoedt and strikes from Sergio Aguero and David Silva, but their clean sheet was wiped out before the break when Ederson brought down Danny Ings, who stepped up to score from the spot.
It was the first goal City had conceded in seven games, and left Guardiola annoyed with his side's defending.
"We did some very good things, the first 20 minutes was excellent and offensively we were very good, but we conceded a lot," Guardiola said.
"The game gave me a good feeling, but at the same time, we didn't defend well, although with 6-1 I am so satisfied. We were lucky to score the fourth goal in the final minute of the first half, because otherwise it would have been complicated after half-time.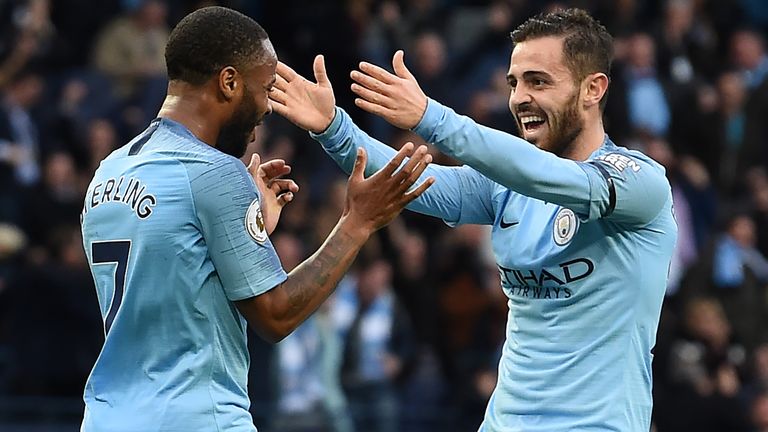 "As a team, he [Mark Hughes] demanded a lot, and today we were very clinical, especially at the start, and we had the feeling we would create a lot of chances.
"But when they had the ball in midfield we didn't control the balls, they won all the second balls, we had to defend deeper and were not stable enough – and that's why the fourth goal was so crucial."
The victory takes champions Manchester City two points clear of Liverpool and Chelsea at the top of the Premier League table for their biggest lead of the campaign so far, but Guardiola spelled out how the individual qualities of their opponents could yet stop them in their tracks.
"It's not decisive to be top, it's better to be there than be below but the distance between the teams is two, three or four points, it's nothing," he said. "All three [Manchester City, Liverpool and Chelsea] are incredible, with Arsenal we have seen yesterday how good they were against Liverpool.
"Tottenham, despite having a lot of problems, are still winning games and we know how difficult it is to win at Wolves, and United are always there. It will be a really tough league, but it's important we are stable like last season."
Source: Read Full Article