Lucas Akins went from ballet to being Burton Albion's flexible friend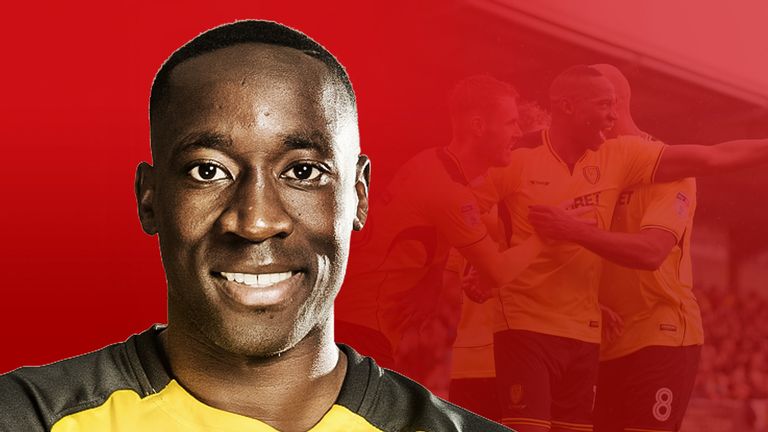 Ahead of Burton Albion's game with Nottingham Forest, live on Sky Sports, Lucas Akins discusses ballet, playing every outfield position, and how he had to battle to earn his opportunity in the game…
Not many players have had to choose between football and ballet but that was the call that Burton Albion's Lucas Akins once had to make. "I cannot say it was a hard decision," he tells Sky Sports. "Football was always going to be the winner." It might have been an easy choice for the teenage Akins but he still insists there is nothing easy about ballet.
"In football, you have team-mates with you and, while you can prepare, a lot of it is off the cuff," he explains. "But when you are on your own on stage, the thought of doing one step out of turn and messing it up, that was much more nerve-wracking than playing football. It helped me in terms of dealing with pressure, my core strength, and just the discipline of it."
Now 29, his dancing past is long behind him and little more than a source of dressing room banter, but one cannot help but think that taking it up in the first place said something about Akins' attitude to life. Dragged along to his sister's dance competitions by his mother, he was not content merely to sit and watch. "I just thought I would give it a go," he says.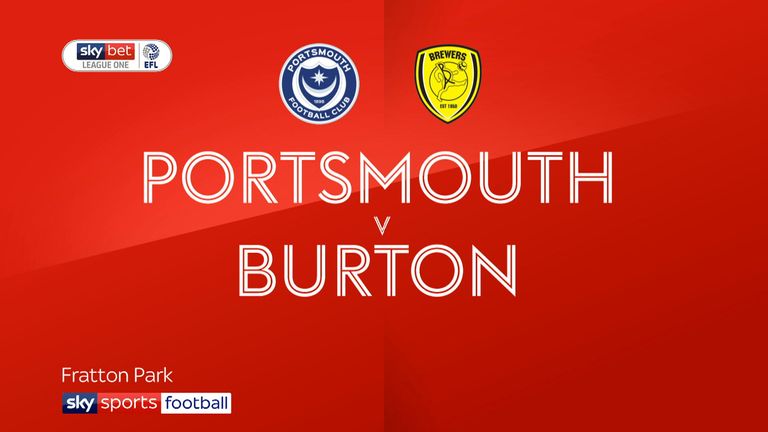 It is the sort of can-do attitude that has been evident when showing flexibility of another kind for Burton under Nigel Clough. Akins began his career as a striker but spent plenty of time as a wing-back in the Championship and has even been deployed in the centre of defence this season. He has now played every position for the club except goalkeeper.
Clough jokingly compared Akins to Franz Beckenbauer after his efforts at centre-back in the 3-0 win over AFC Wimbledon last month. "It was very kind of the gaffer but I am not too sure about that," says Akins. "My centre-back partner Ben Turner helped me through it. I will admit that when we were three up I had never wanted a clean sheet more in my life.
"But I will play anywhere the manager needs me and do it happily because I remember when I would have snapped your hand off just to play football. Instead of worrying about playing in a position when you might be able to play better somewhere else, just remember where you came from and stay grounded. I always think of it like that. That's just how I am."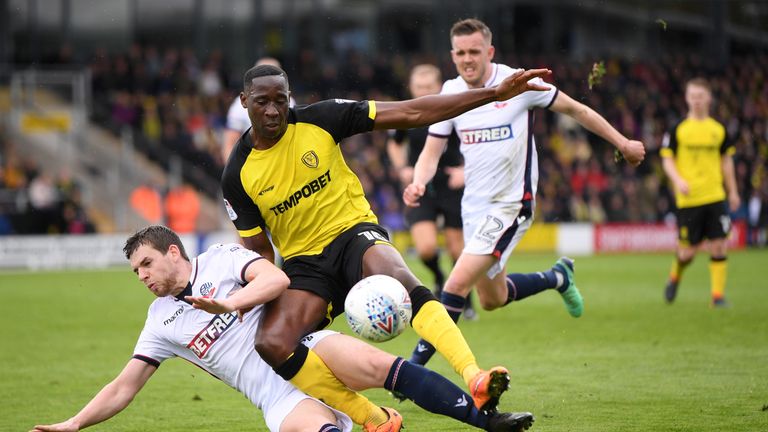 His gratitude is explained by the fact that there were times when even the prospect of making a living as a footballer appeared uncertain. Akins was released by his home-town club Huddersfield as a teenager and when an attempt to kick-start his career in Scotland with Hamilton Academical did not work out, that could have been the end of his dream.
"It was massively in the balance," he admits. "I was at a real crossroads in my career and it was make or break. I had to dig deep and I found something in myself. The path isn't always smooth. There are bumps in the road. But as long as you are willing to fight for your dream, which I really had to do, then maybe you will reap the rewards down the line."
He adds: "It changed when I went on trial with Rochdale in 2010 and they took me to Marbella in pre-season. I will always be grateful to Keith Hill because even though a deal did not materialise it meant that when I got a chance with Les Parry at Tranmere I was able to go there fit and hungry. The rest was history in terms of playing and building momentum.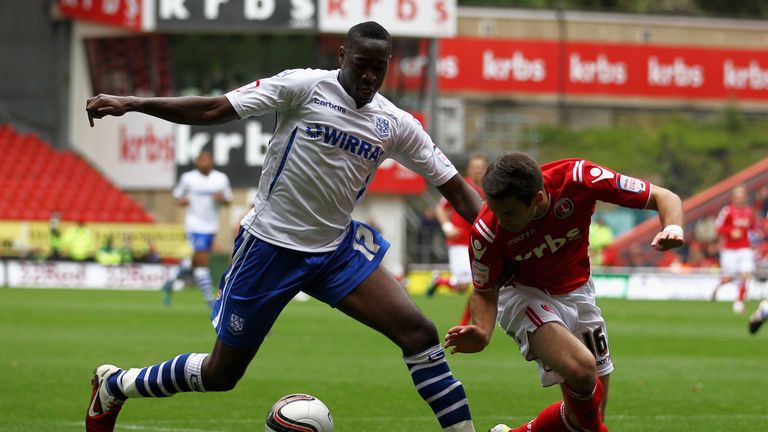 "I really found myself as a player and a person. I'd had setbacks with Huddersfield and Hamilton but that was when I showed that I could do it. Can I start one game? Can I start two? Suddenly it was five. Then 10. I pushed on and on at Tranmere and really fell in love with the game again. I think that period really did shape my attitude to my whole career.
"That's what I say to players now. Give yourself the chance to play games because with games comes development. Don't worry too much about being in a higher league and not playing, because that might be good for your ego but it is not good for learning your trade. Never begrudge playing. I remember the trial games. You never know who is watching."
It is easy to see why this outlook is appreciated by supporters and team-mates alike with both groups naming Akins as the player of the year at Burton last season. He is playing some of the best football of his career and having worn the captain's armband this season, he is also enjoying the additional responsibility of being a mentor to the youngsters in the squad.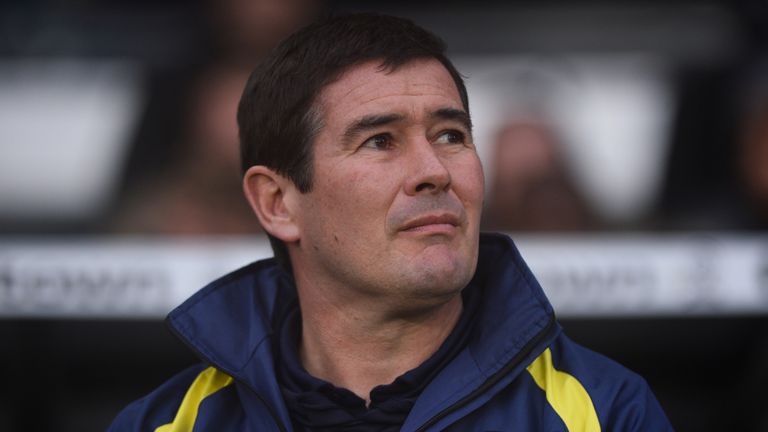 Lucas Akins on Nigel Clough
"The gaffer really has been fantastic for me since I arrived. I really enjoy working with him. Sometimes people say don't come back but the fact that he has been able to carry on that success is testament to him and his coaching staff. His man-management skills are second to none. He gave me my chance in the Championship and I am very grateful for that. The way he is around the team is just brilliant. He instils the value of team spirit."
This feels like home now and his part in the Burton story is already secure. Akins has won two promotions with the club and even scored their first ever Championship goal – an equaliser against Nottingham Forest on the opening weekend in 2016. He is understandably looking forward to the meeting between the two sides at the Pirelli Stadium on Tuesday.
"Forest is going to be big for the fans," says Akins. "We have not got the biggest support but we do have fantastic support and they make a lot of noise. The fans remember where we have come from and know what we are about. It is just a case of adding to the story and taking it to the limit. Under the floodlights at the Pirelli we want to show what we can do."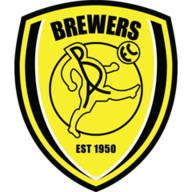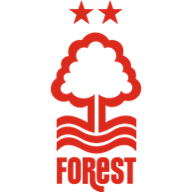 Burton Alb vs N Forest
October 30, 2018, 7:30pm
Live on
Having already seen off Aston Villa and Burnley in the competition this season, Burton are entitled to go into it with confidence. "There is nothing to lose and everything to gain," adds Akins. "The manager instils in us the fact that he doesn't want us to hold back. He wants us to go out and attack teams. We want to get at them and we are looking forward to it."
And if Burton have made all their substitutions and lose their goalkeeper late on, no prizes for guessing who will volunteer for the job of filling in.
"It would be good just to say I had done it," he says. There is then a pause.
He adds: "Actually, the manager likes us to do a lot of cross-sports training such as cricket and basketball just to keep the mind active and I try to take it seriously just in case I am ever called upon to go between the sticks."
With Akins, you wouldn't expect him to see it any other way.
Source: Read Full Article