Liverpool signing Fabinho to be given chance to impress against Red Star, says Jurgen Klopp
Liverpool's injury problems in midfield provide the perfect chance for Fabinho to kick-start his Anfield career, according to Jürgen Klopp.
Klopp confirmed on Tuesday that Fabinho will feature in Wednesday night's clash with Red Star Belgrade, despite the £43.7m summer signing from Monaco making just four appearances for his new club so far.
Fabinho, who turned 25 on Tuesday, has been forced to wait for regular opportunities on Merseyside as he adapts to Klopp's particular style and tactical approach.
Hamstring injuries to Jordan Henderson and Naby Keita have limited the Liverpool manager's options in the middle of the park but Klopp is confident that Fabinho is now ready to play his part.

Huddersfield vs Liverpool player ratings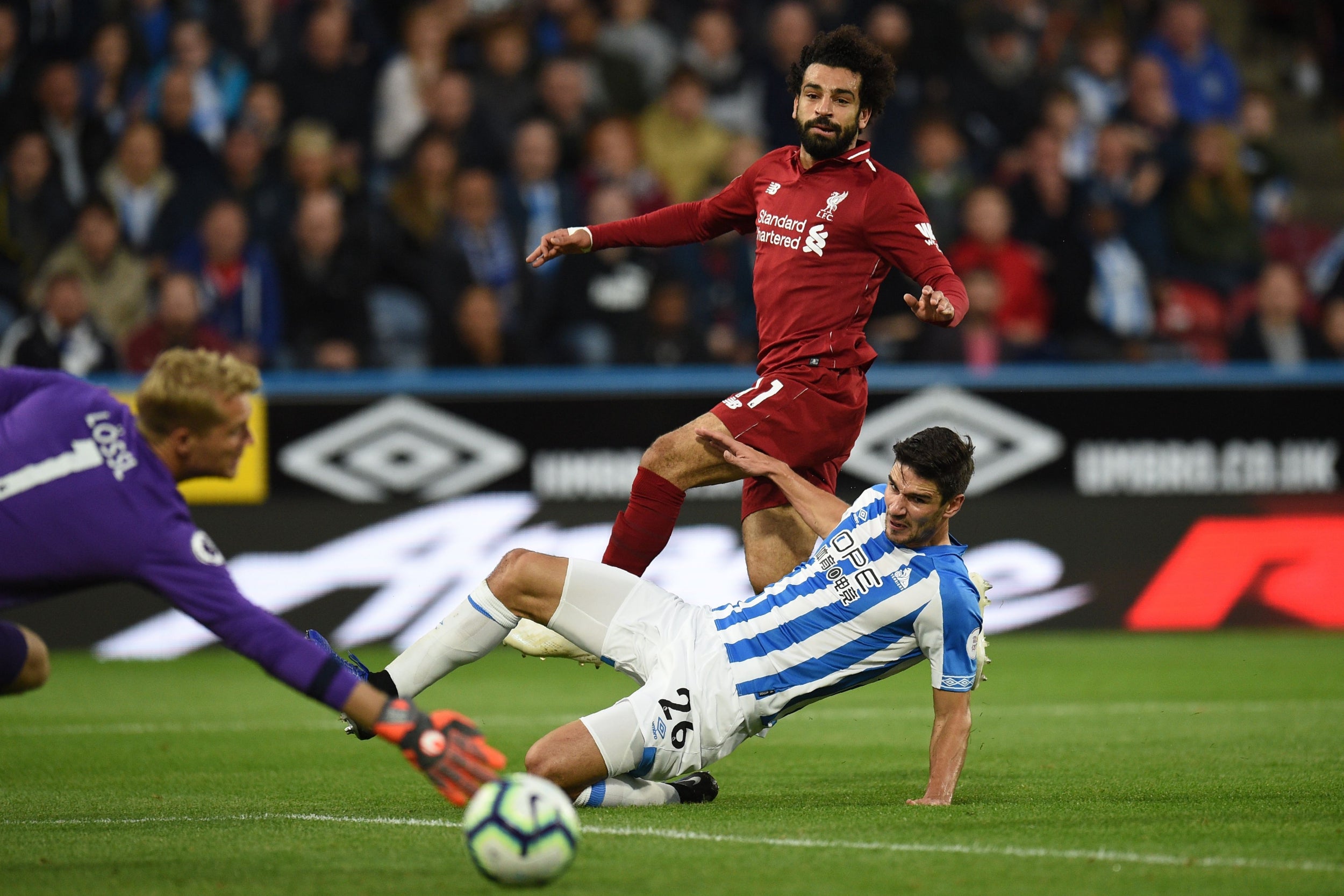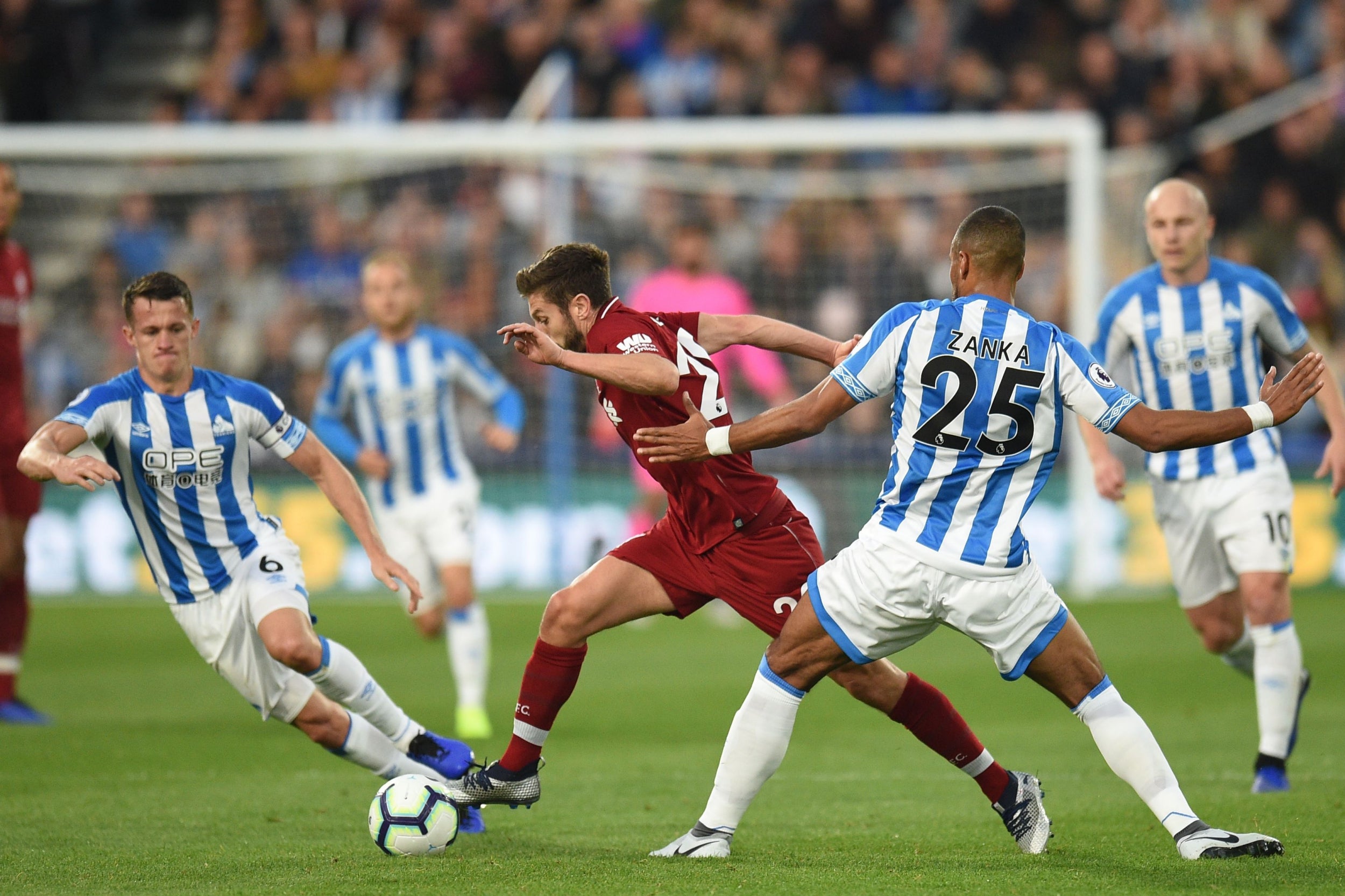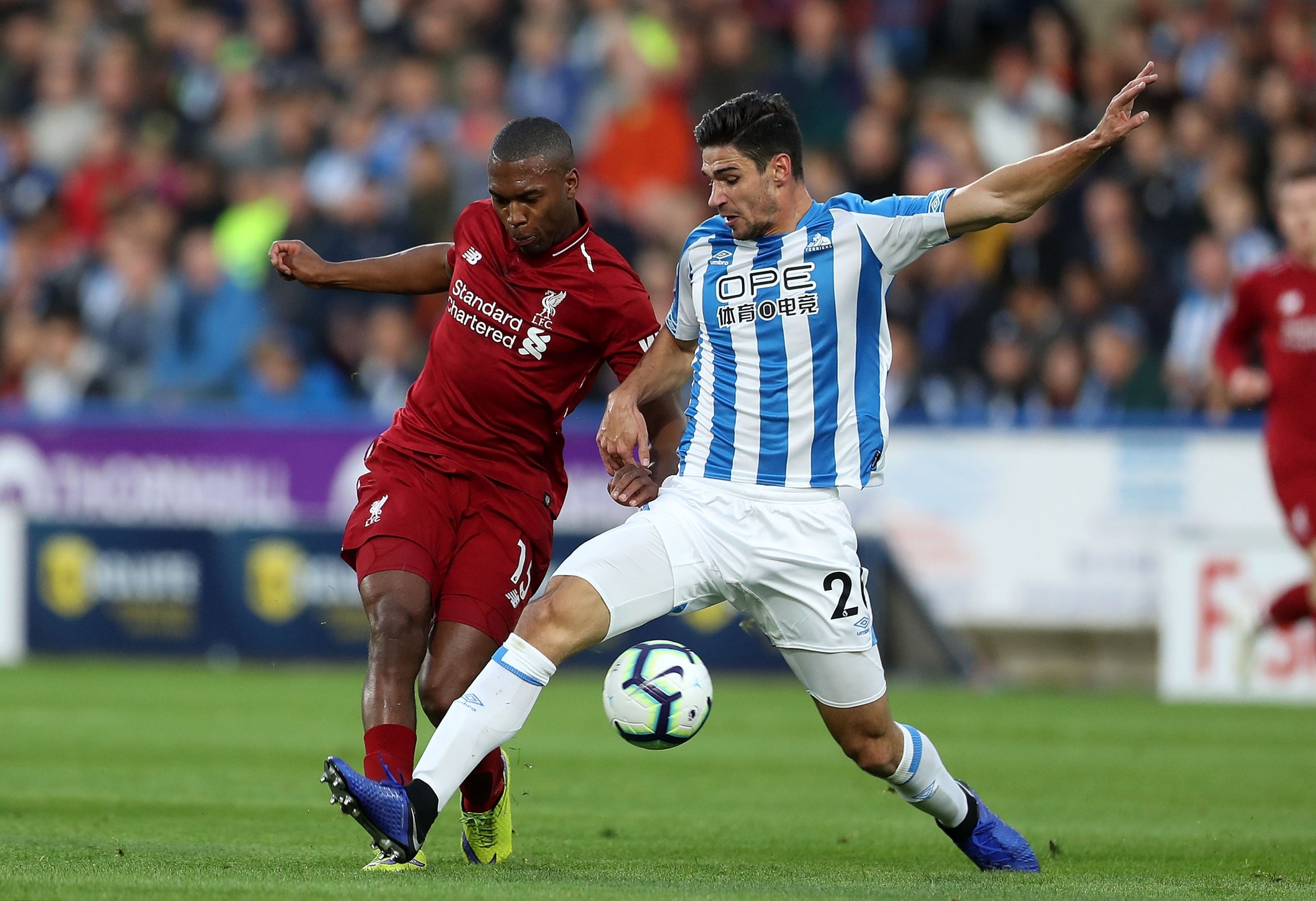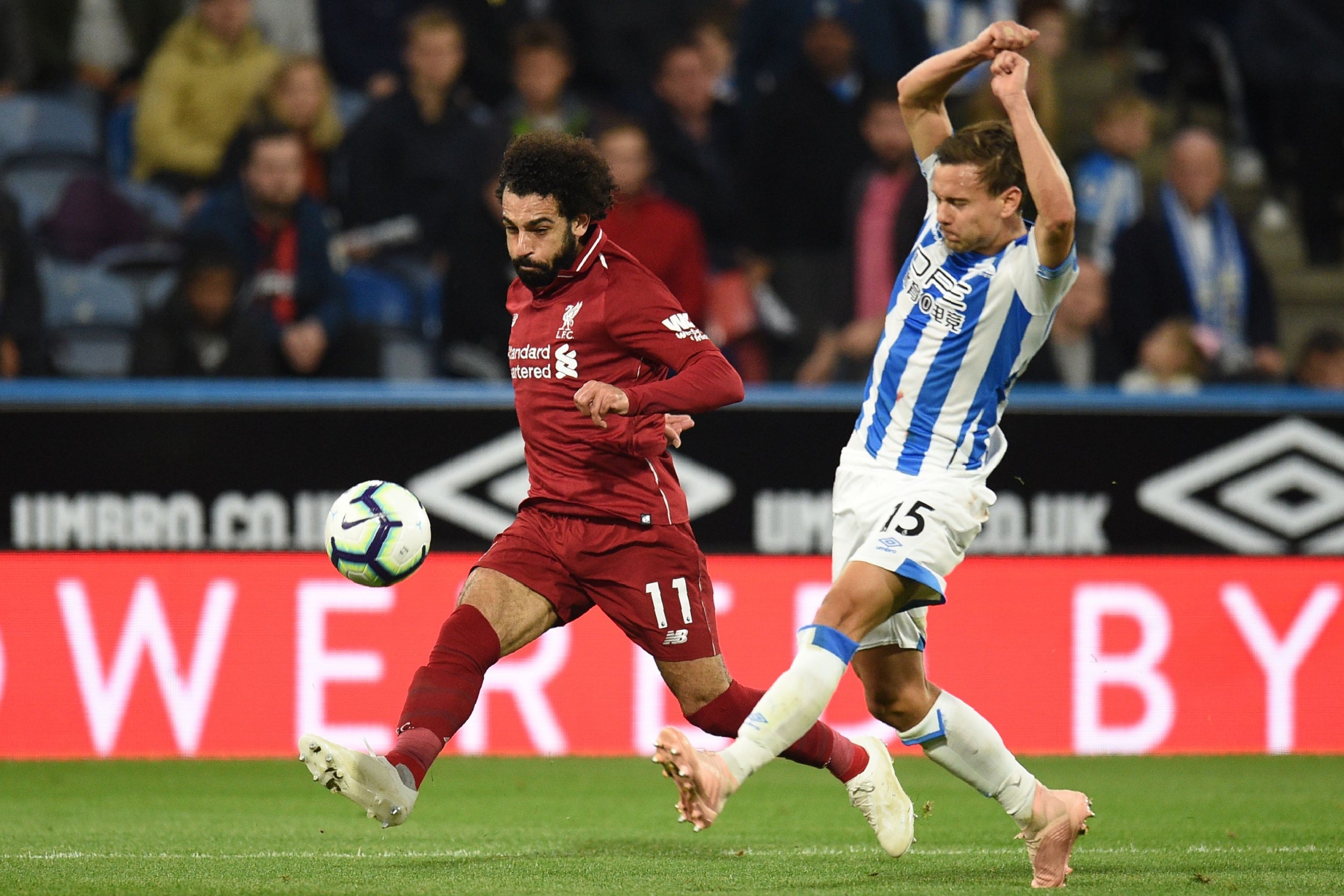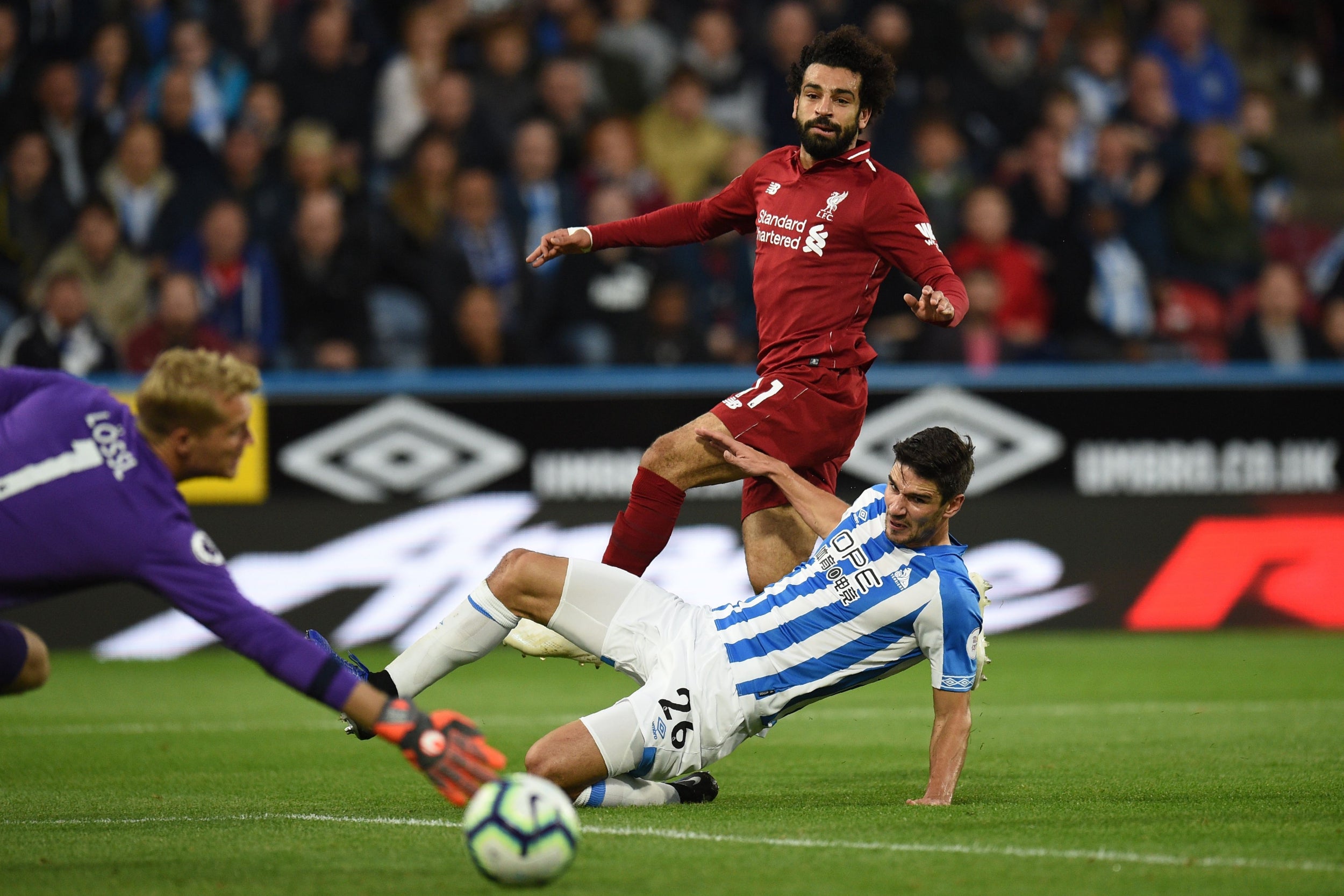 1/22

Jonas Lossl – 6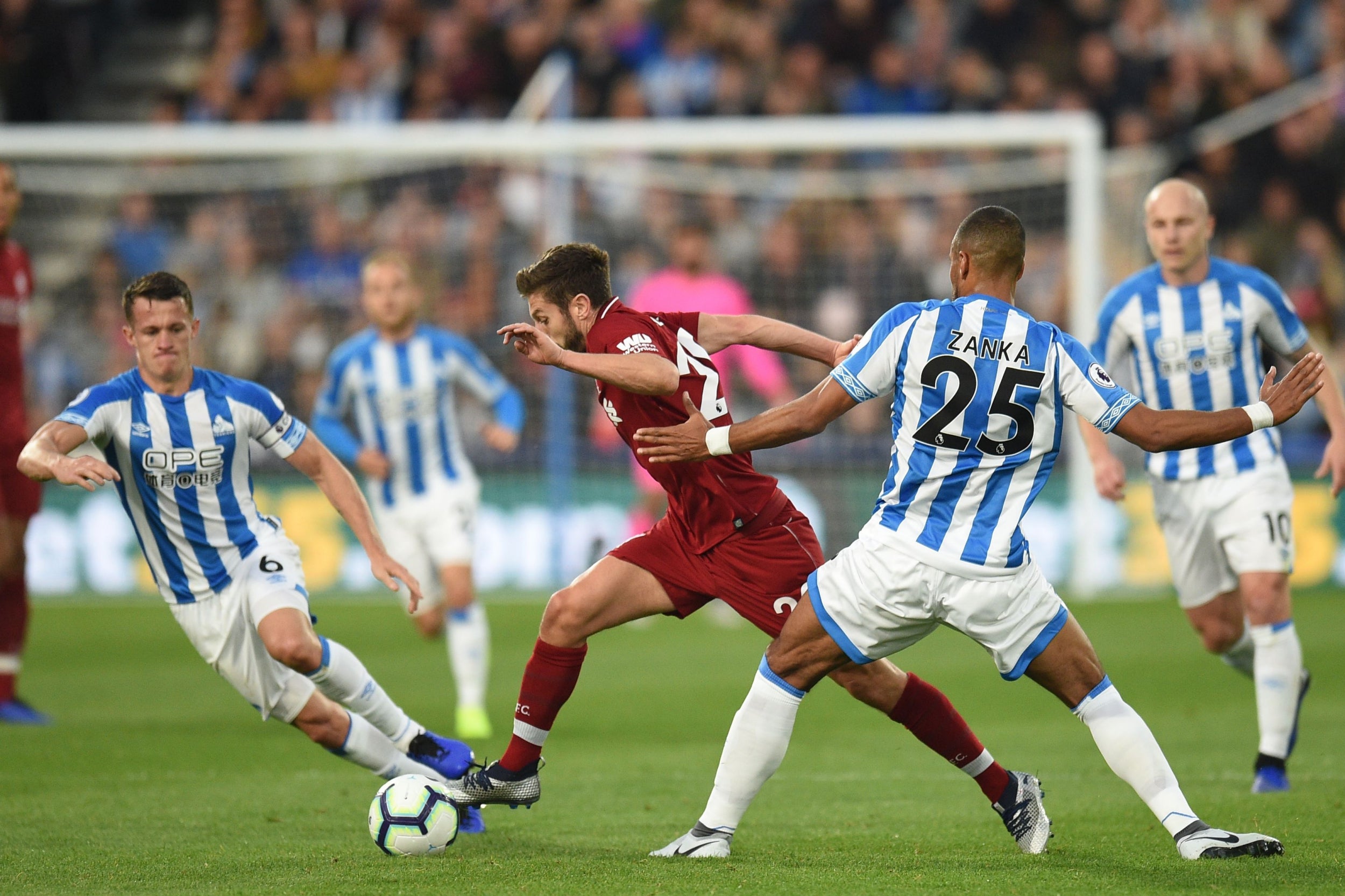 2/22

Mathias Jorgensen – 6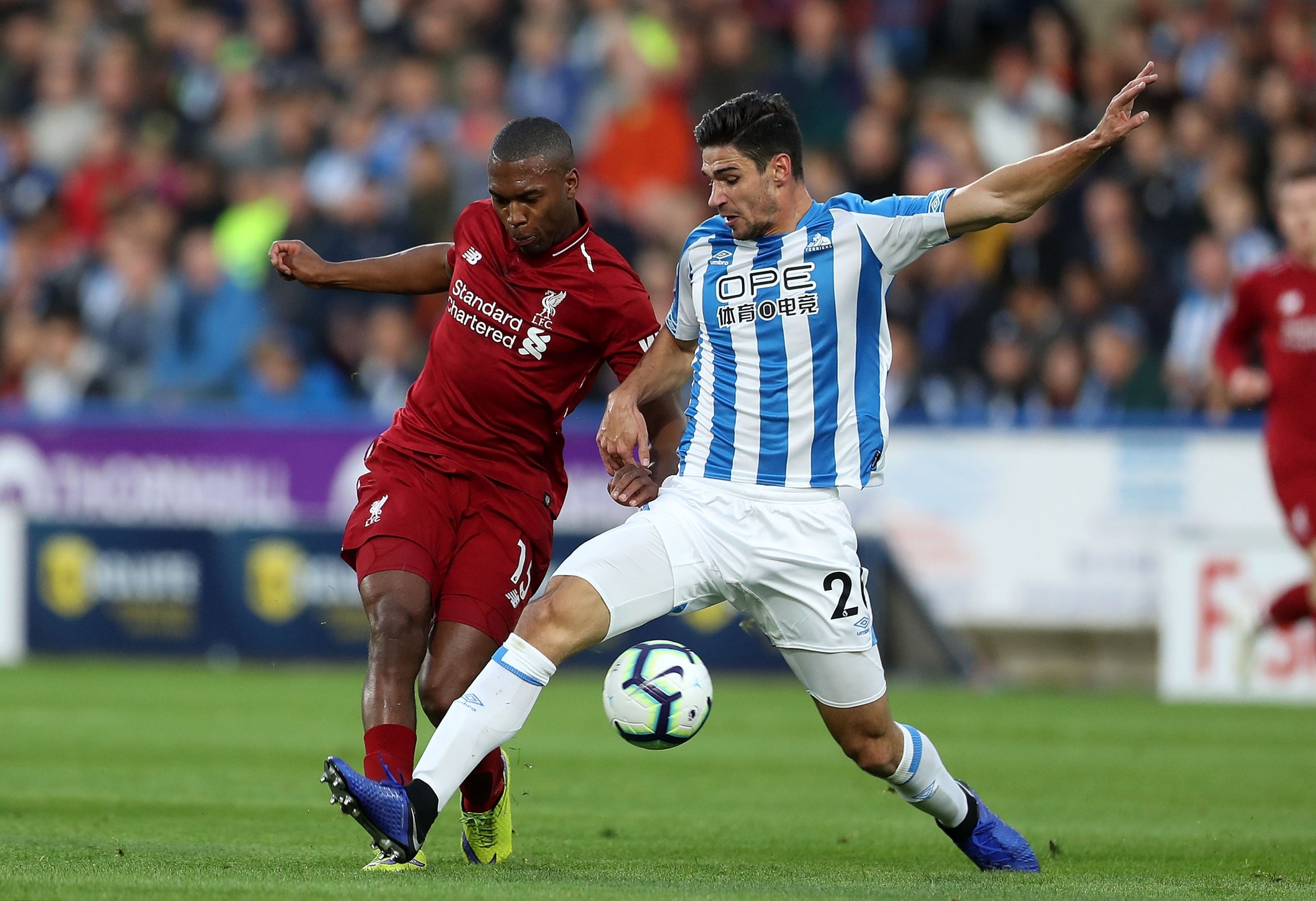 3/22

Christopher Schindler – 6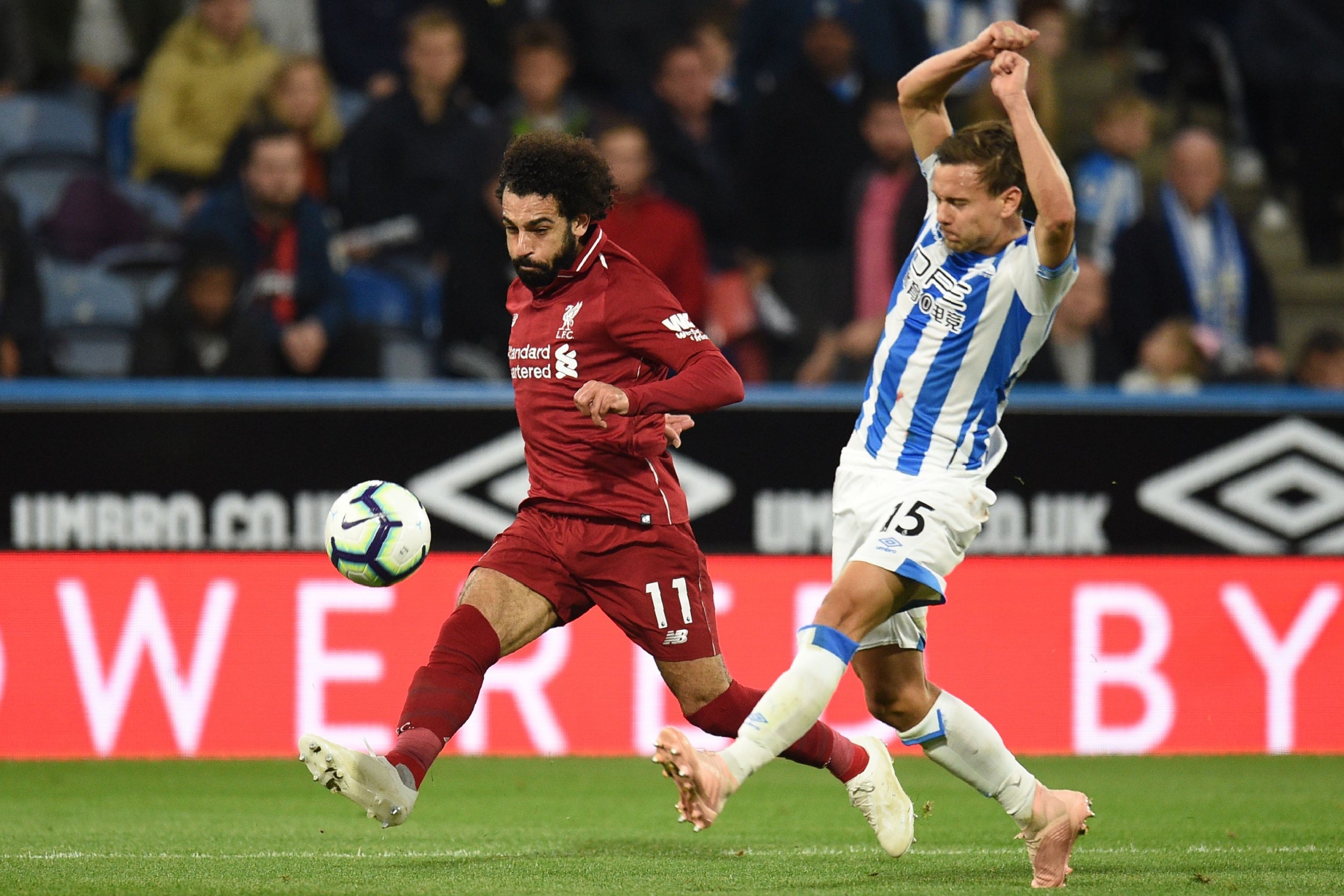 4/22

Chris Lowe – 6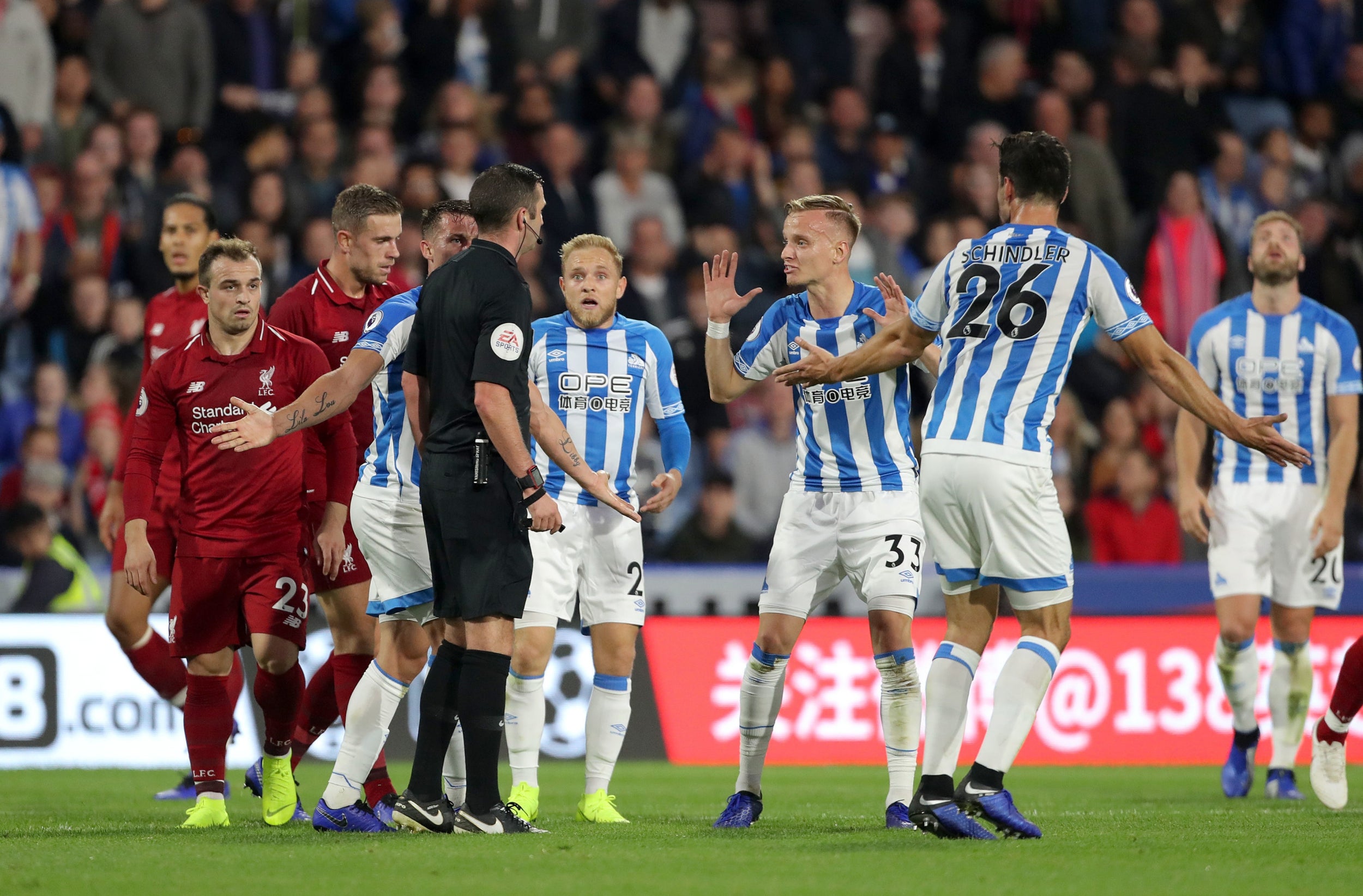 5/22

Florent Hadergjonaj – 6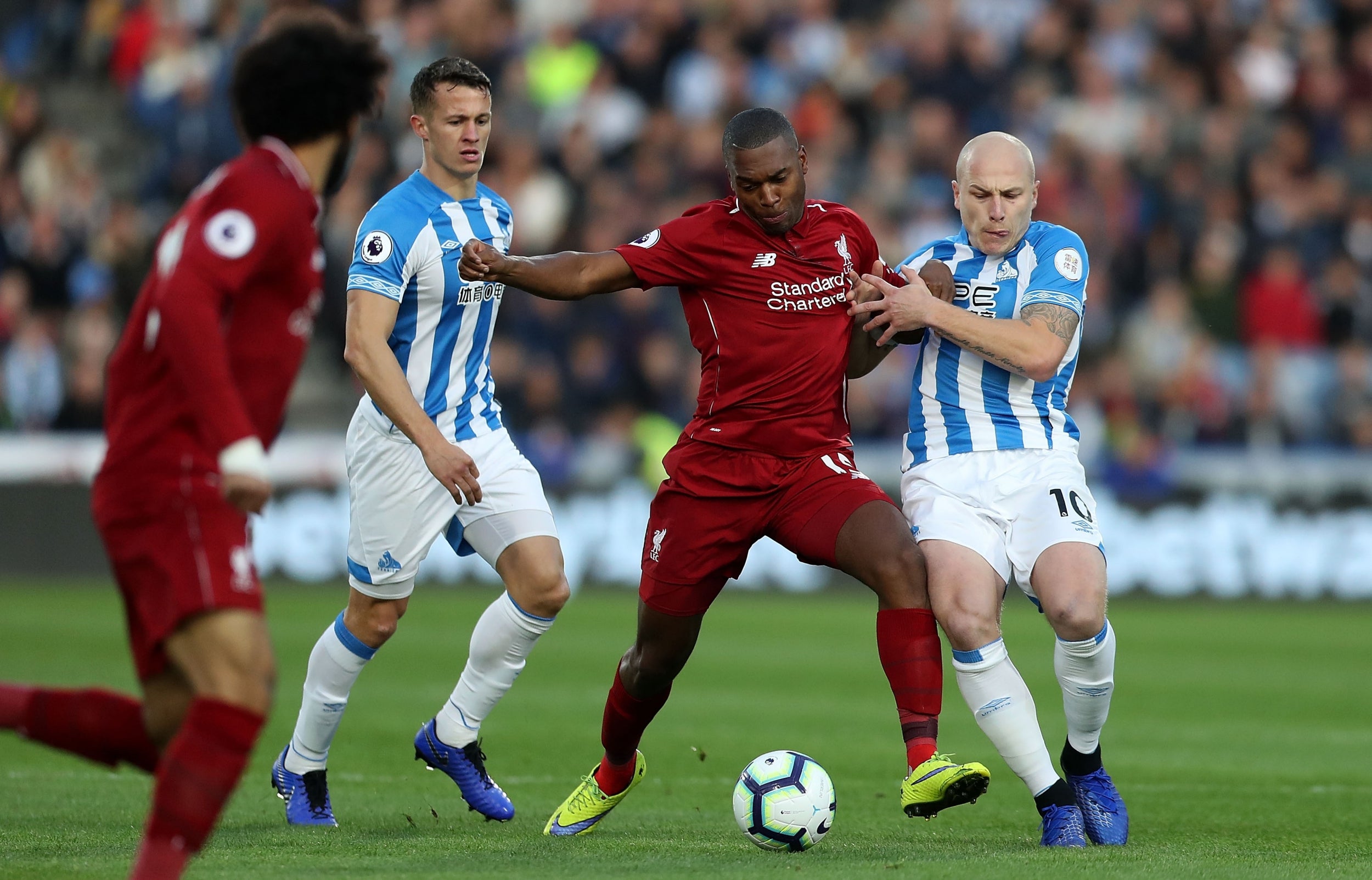 6/22

Aaron Mooy – 6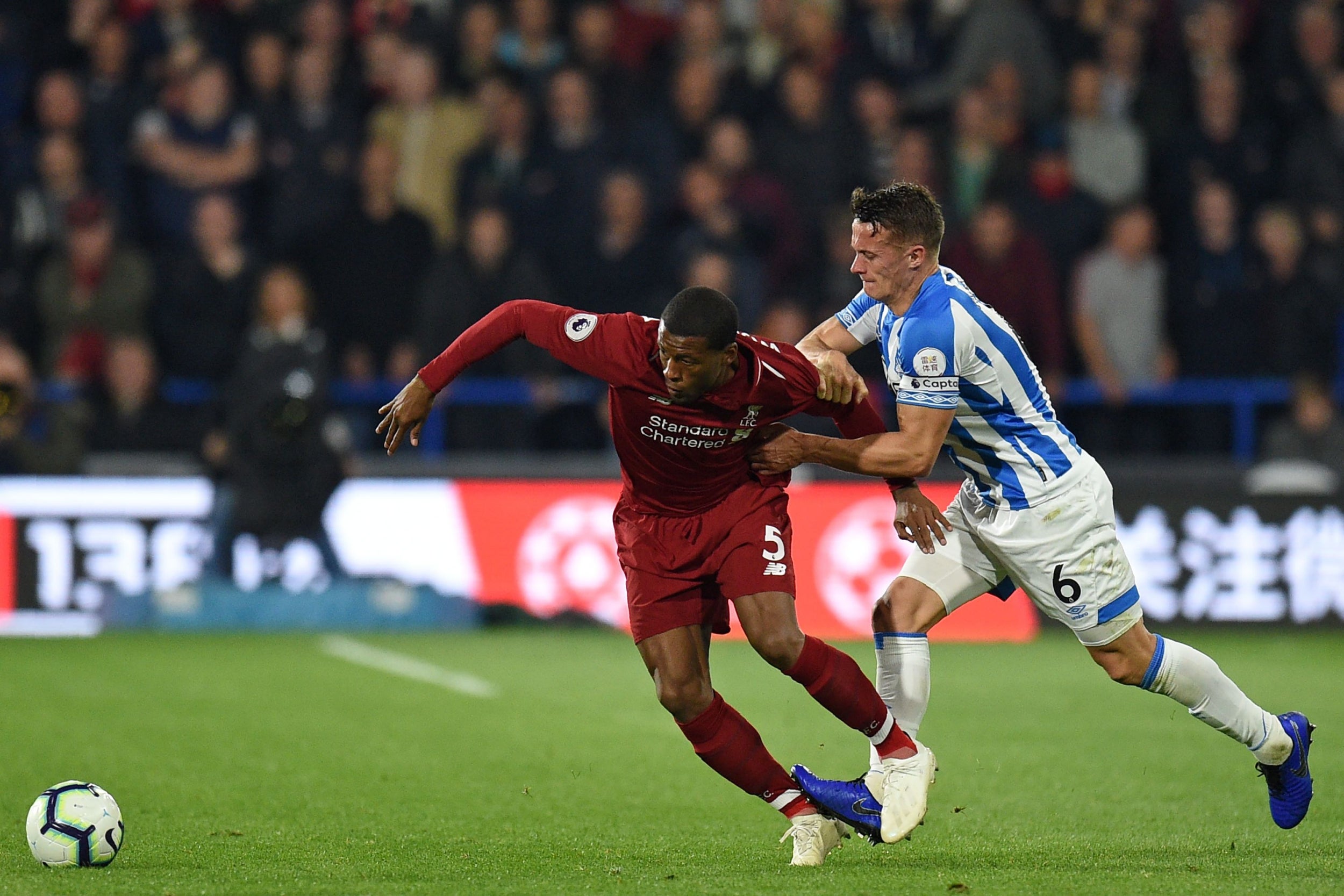 7/22

Jonathan Hogg – 7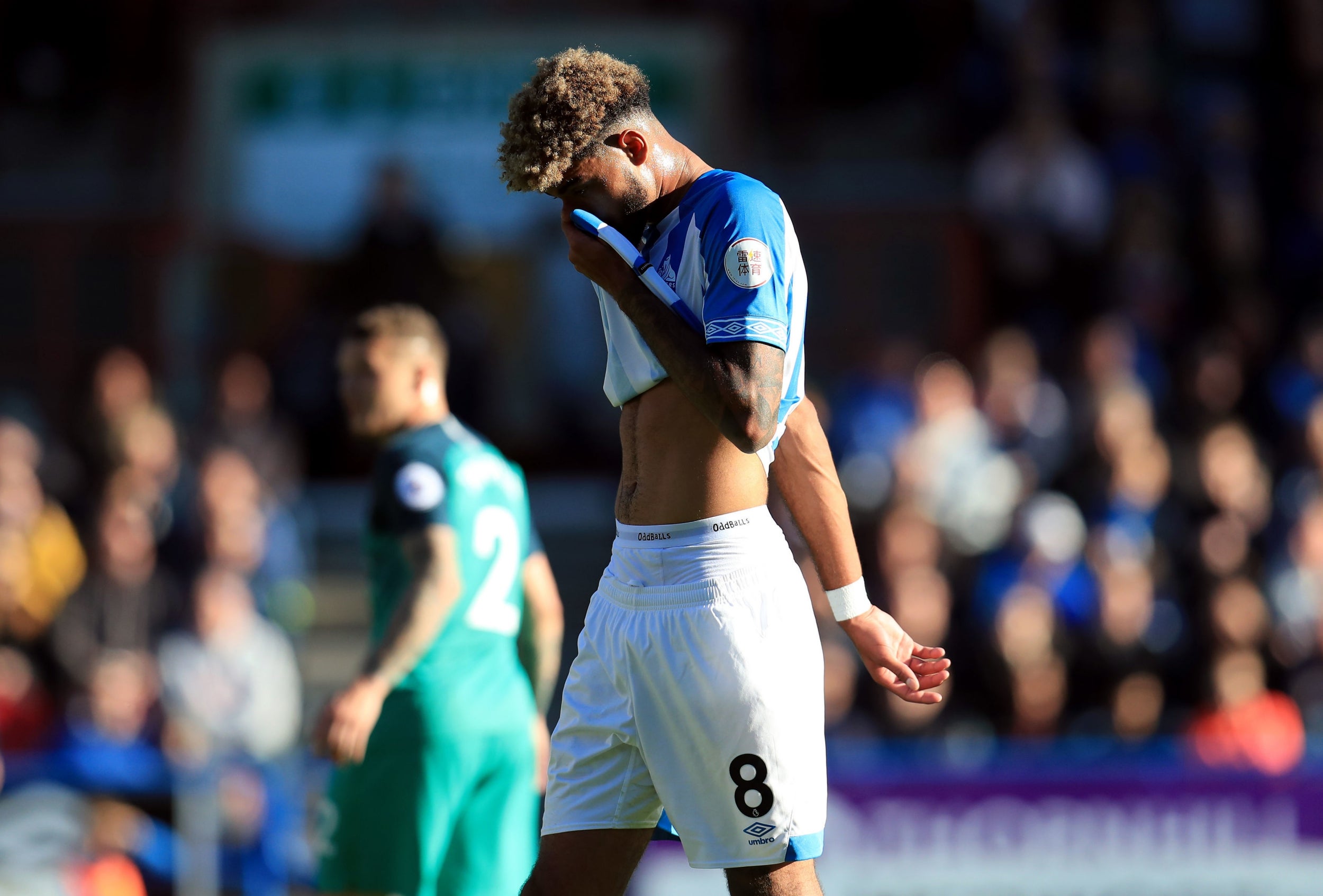 8/22

Philip Billing – 6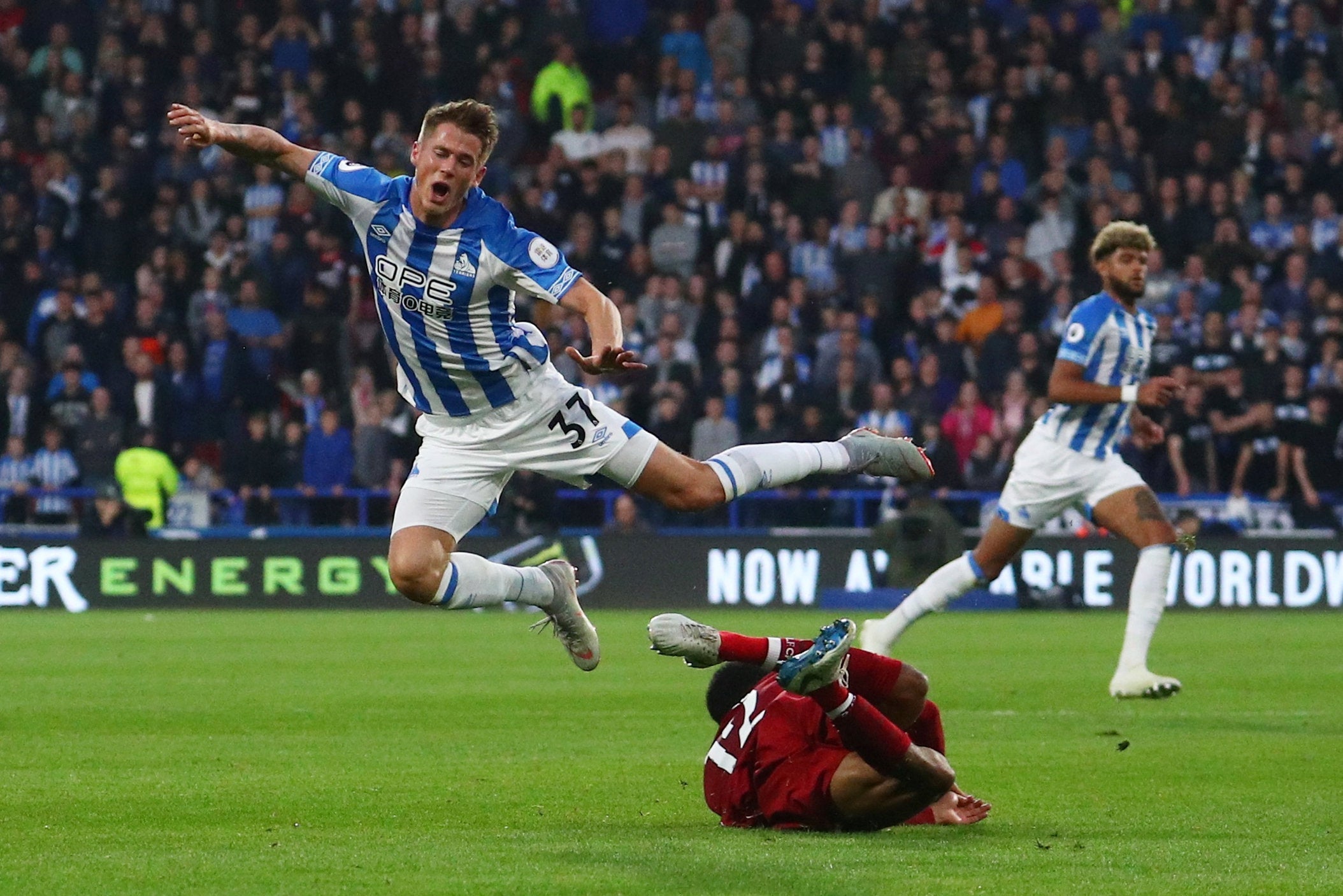 9/22

Erik Durm – 6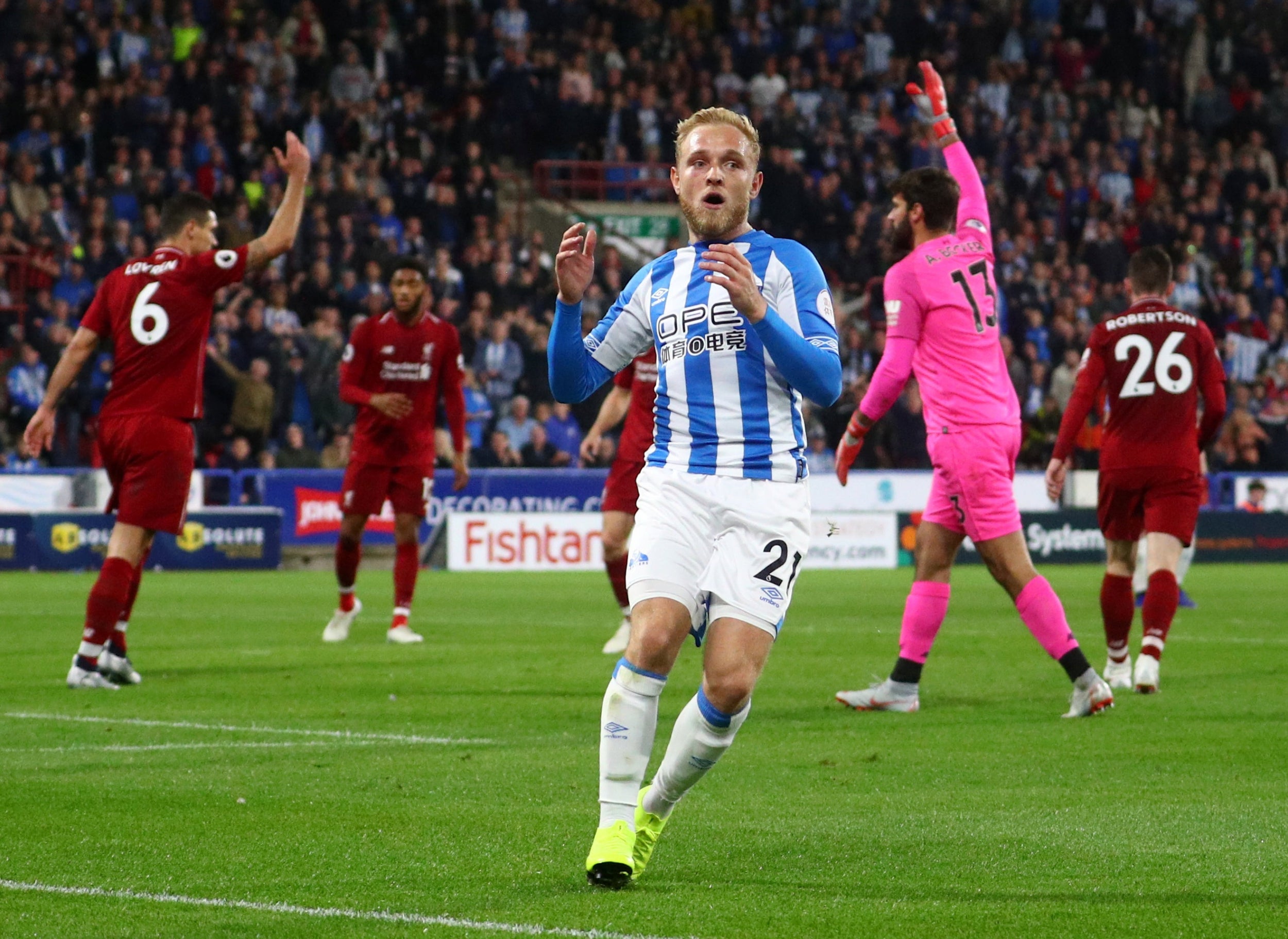 10/22

Alex Pritchard – 6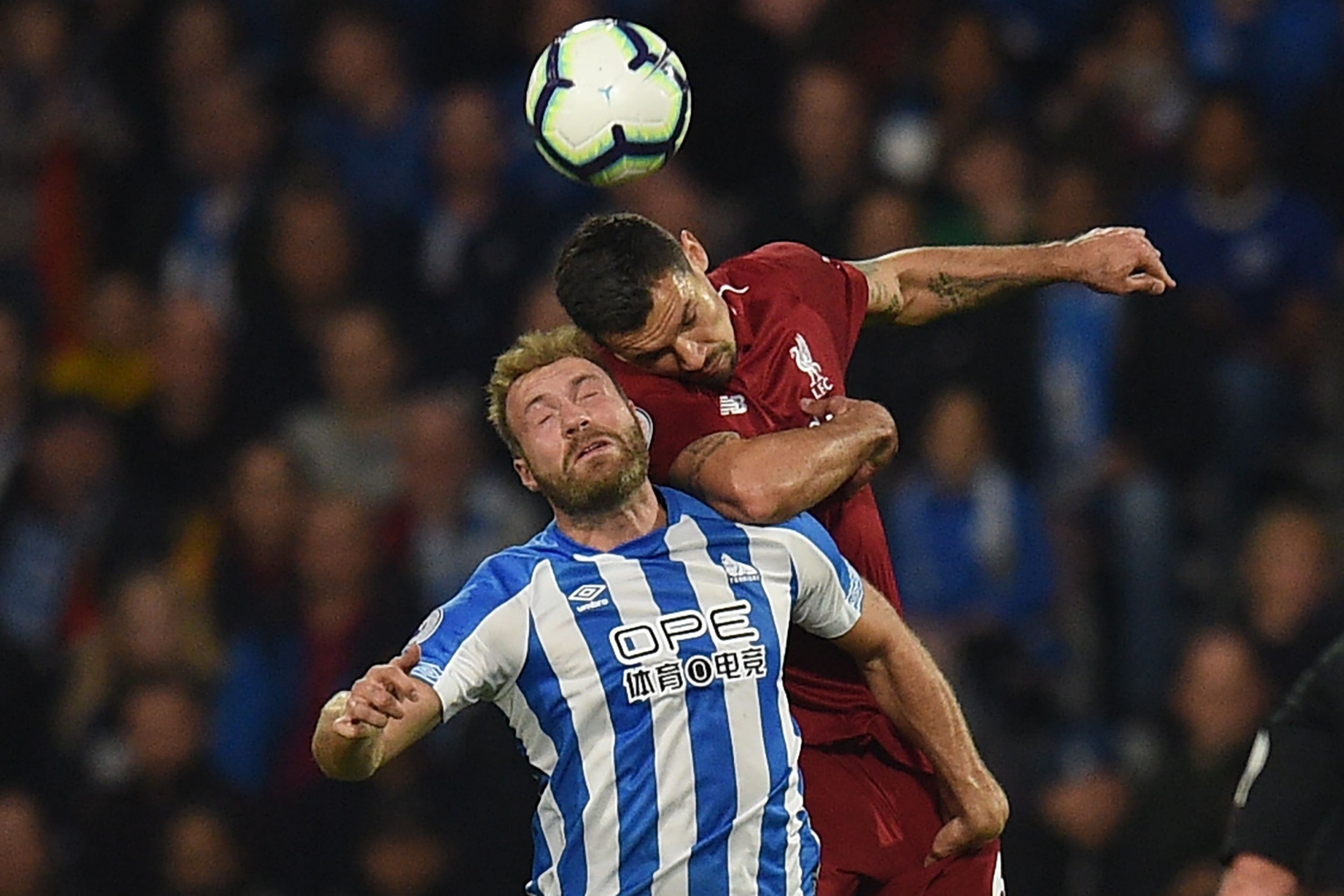 11/22

Laurent Depoitre – 6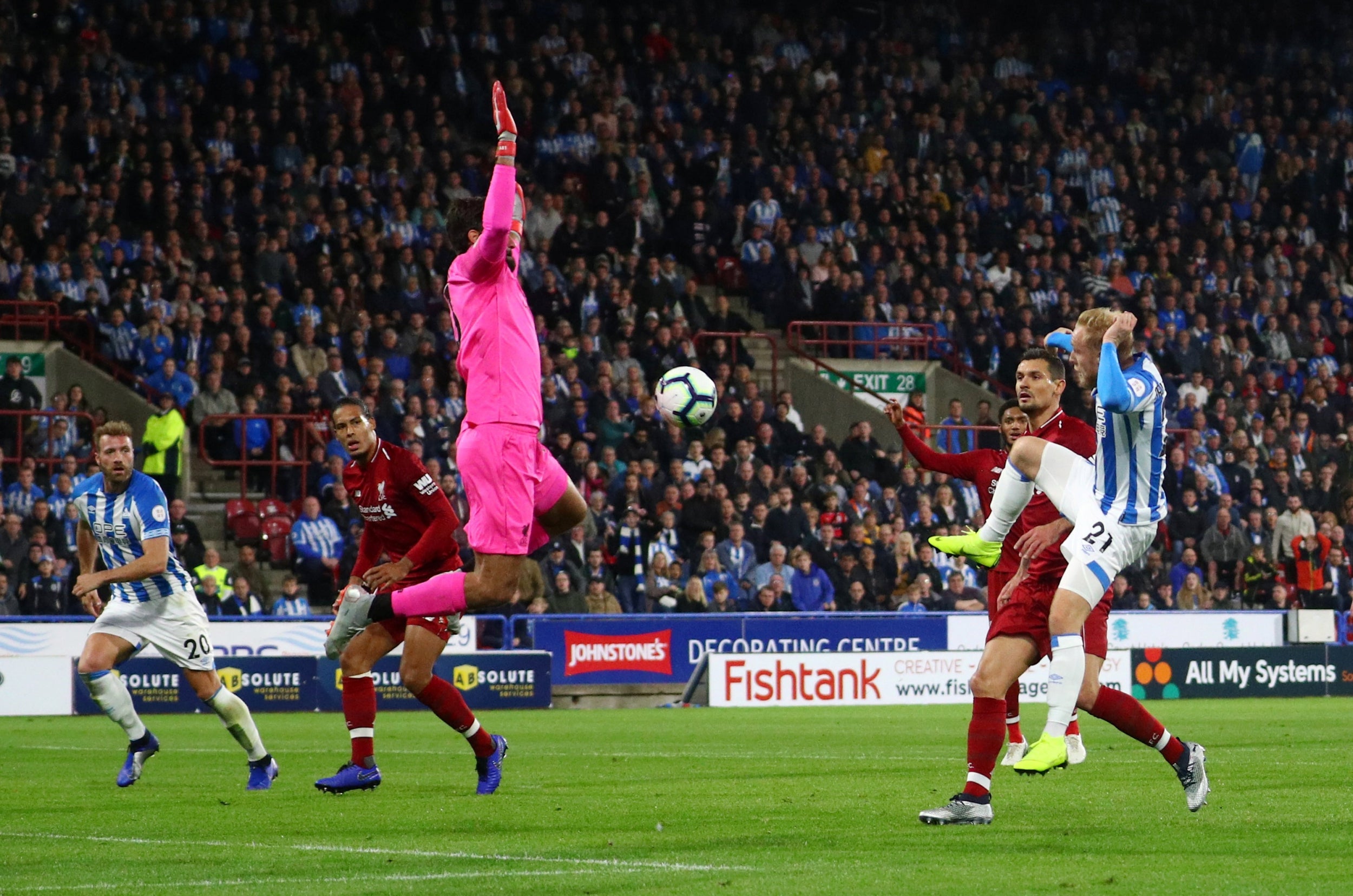 12/22

Alisson – 6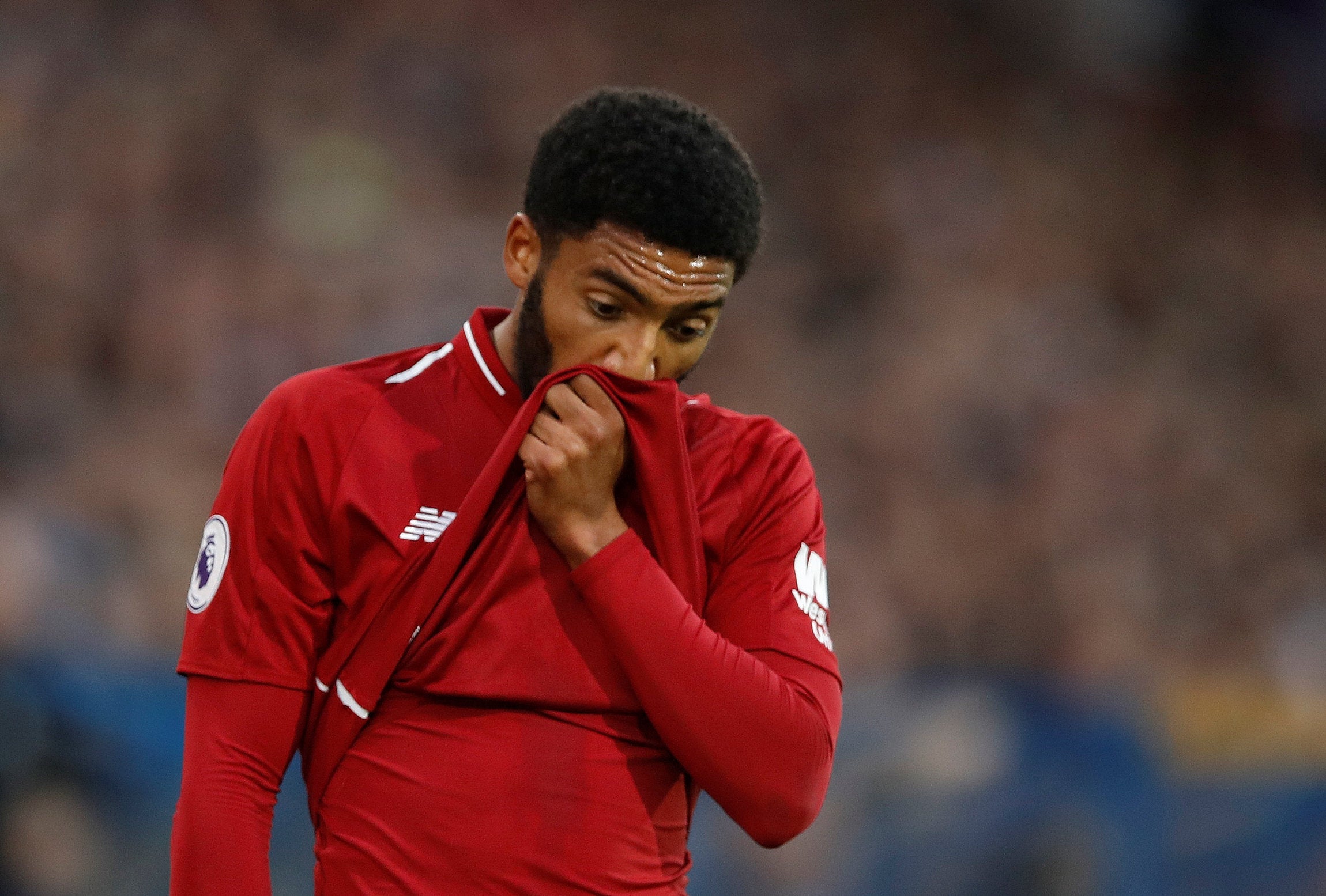 13/22

Joe Gomez – 6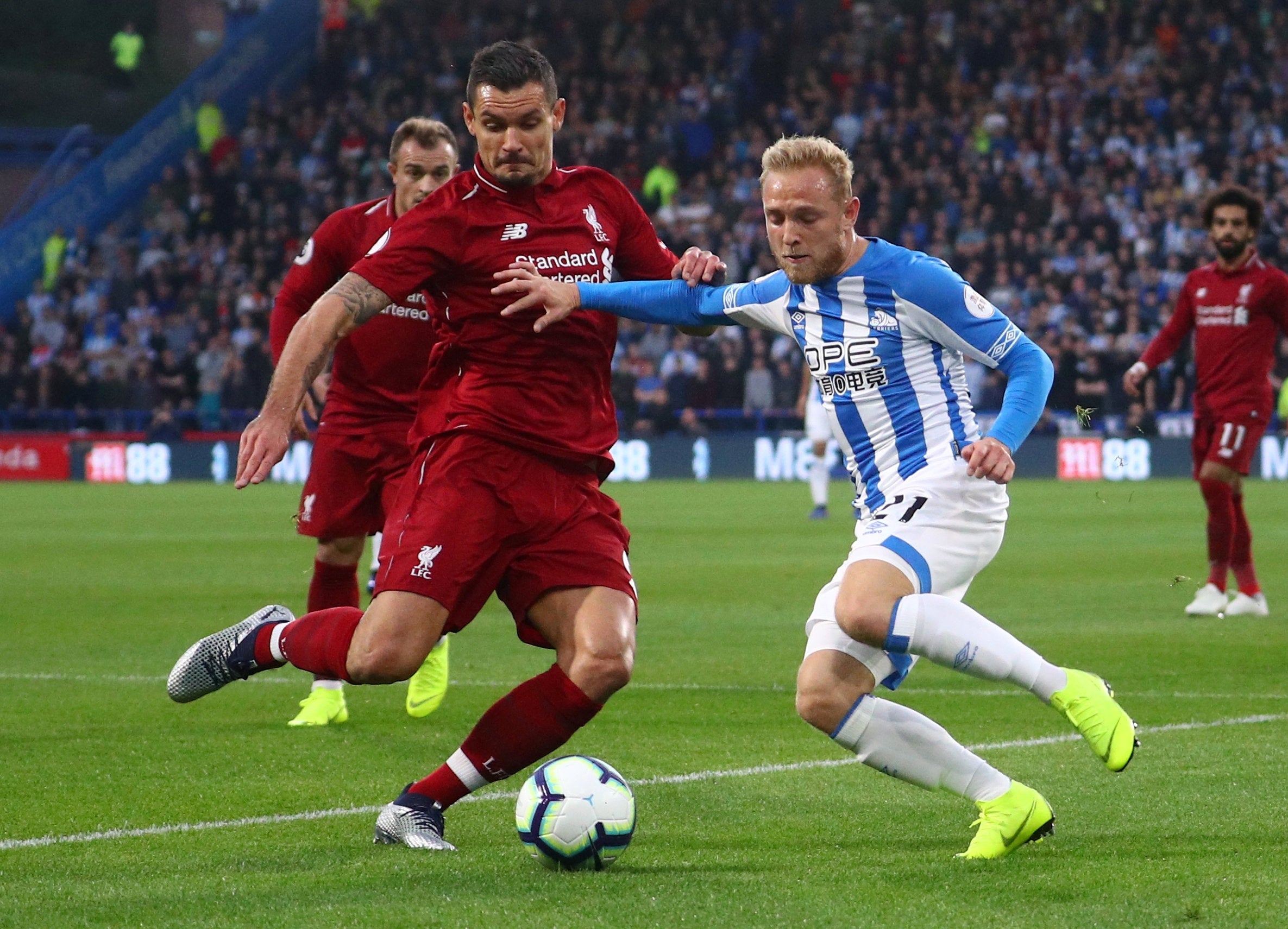 14/22

Dejan Lovren – 6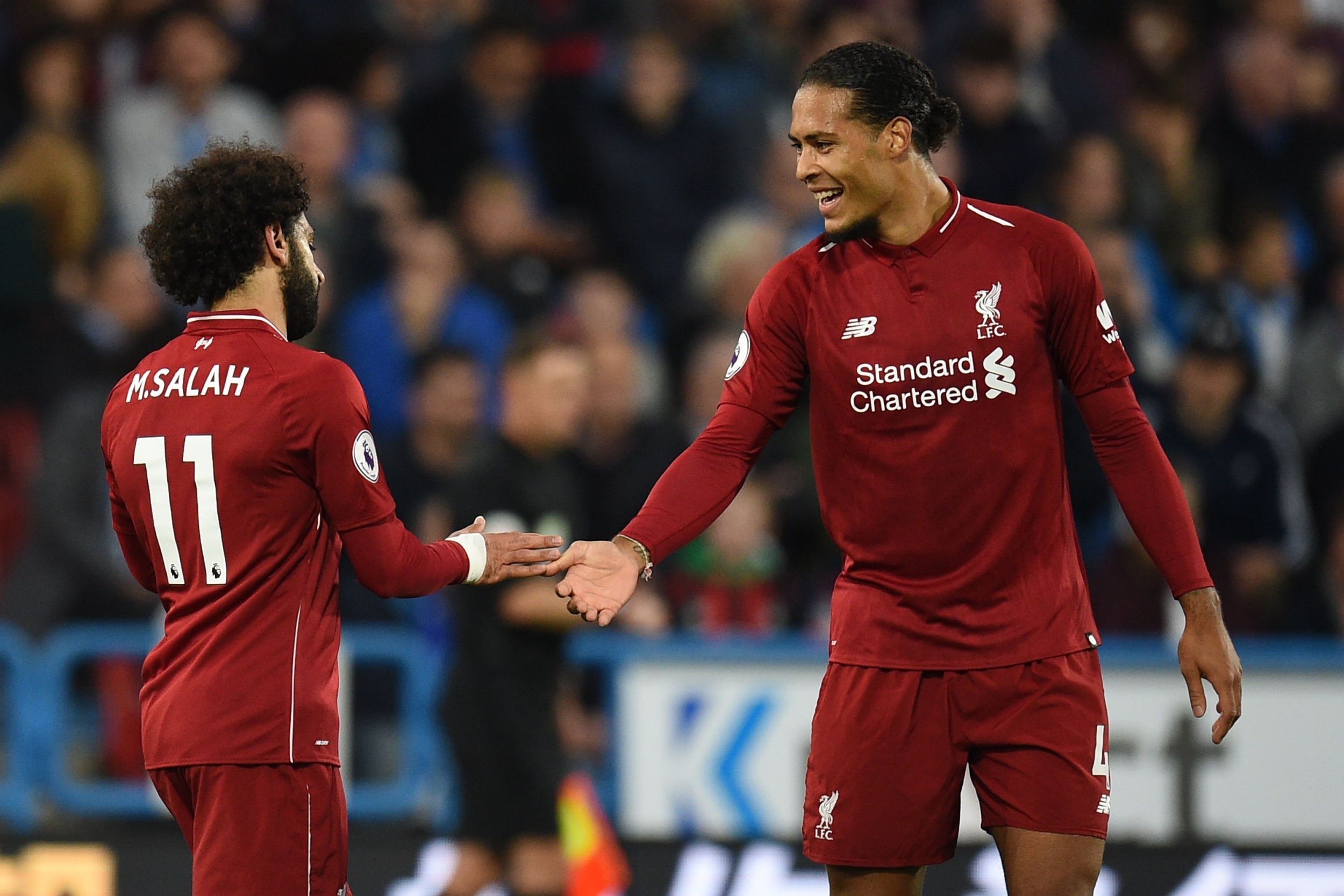 15/22

Virgil Van Dijk – 6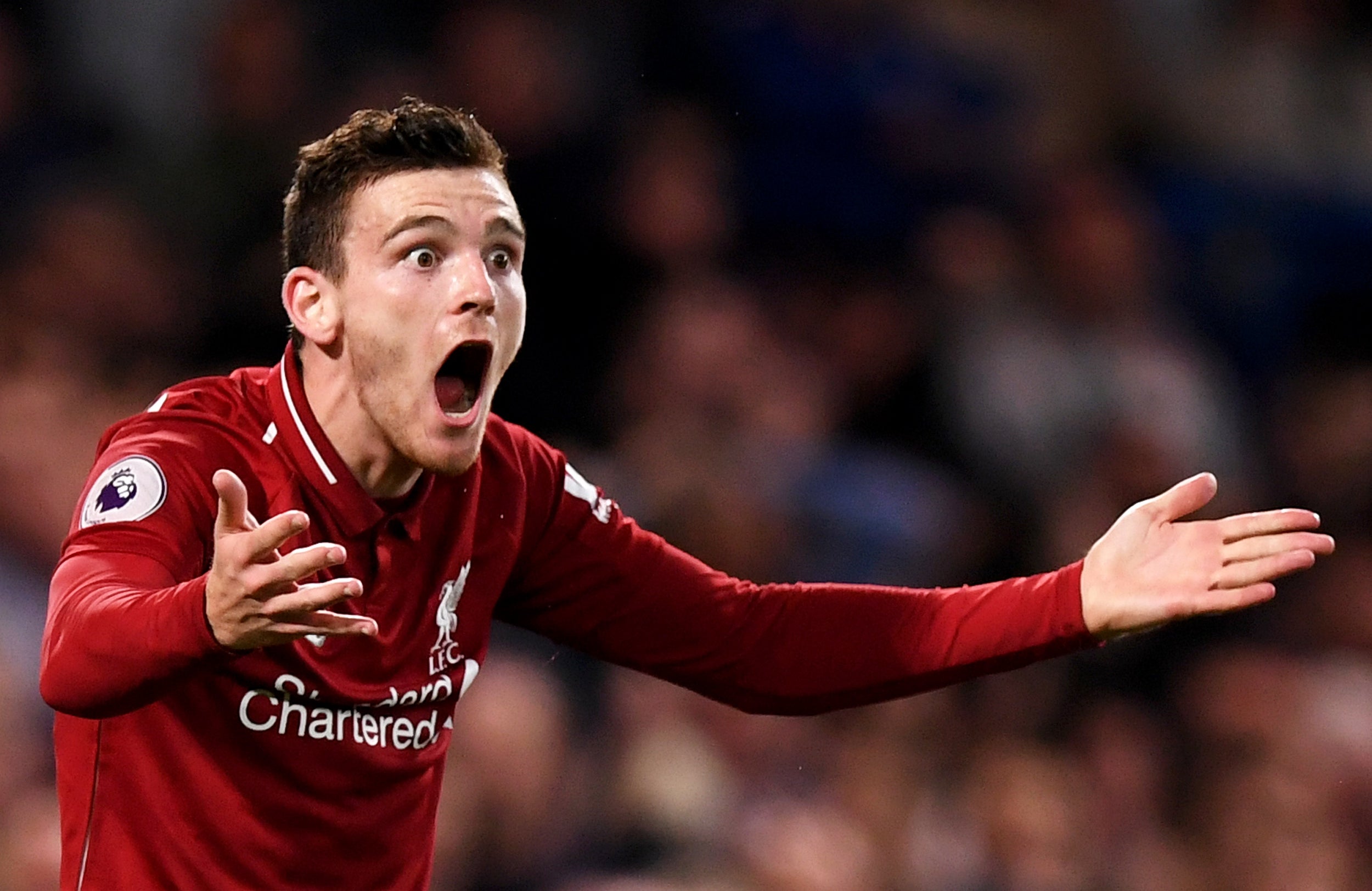 16/22

Andy Robertson – 6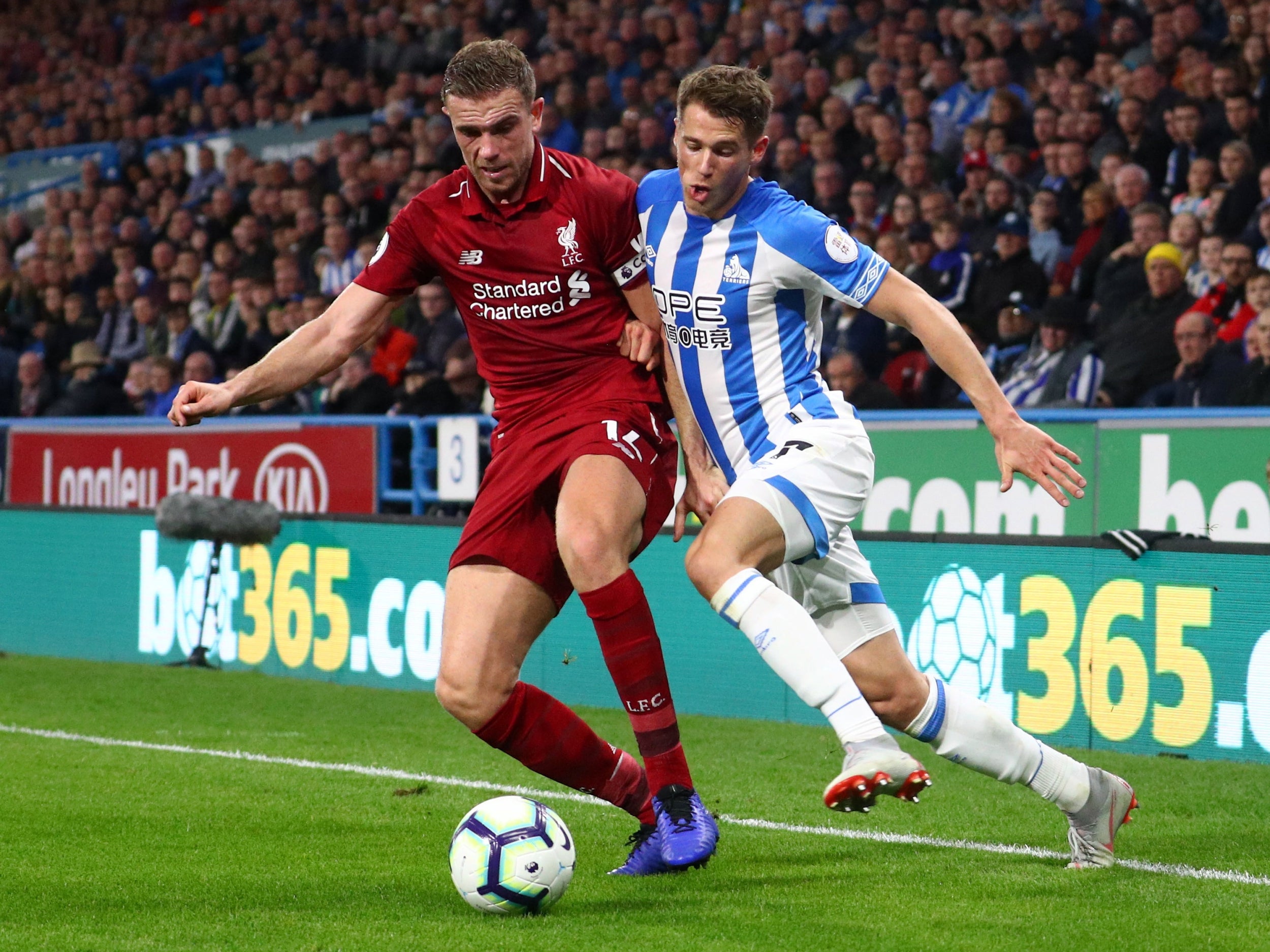 17/22

Jordan Henderson – 5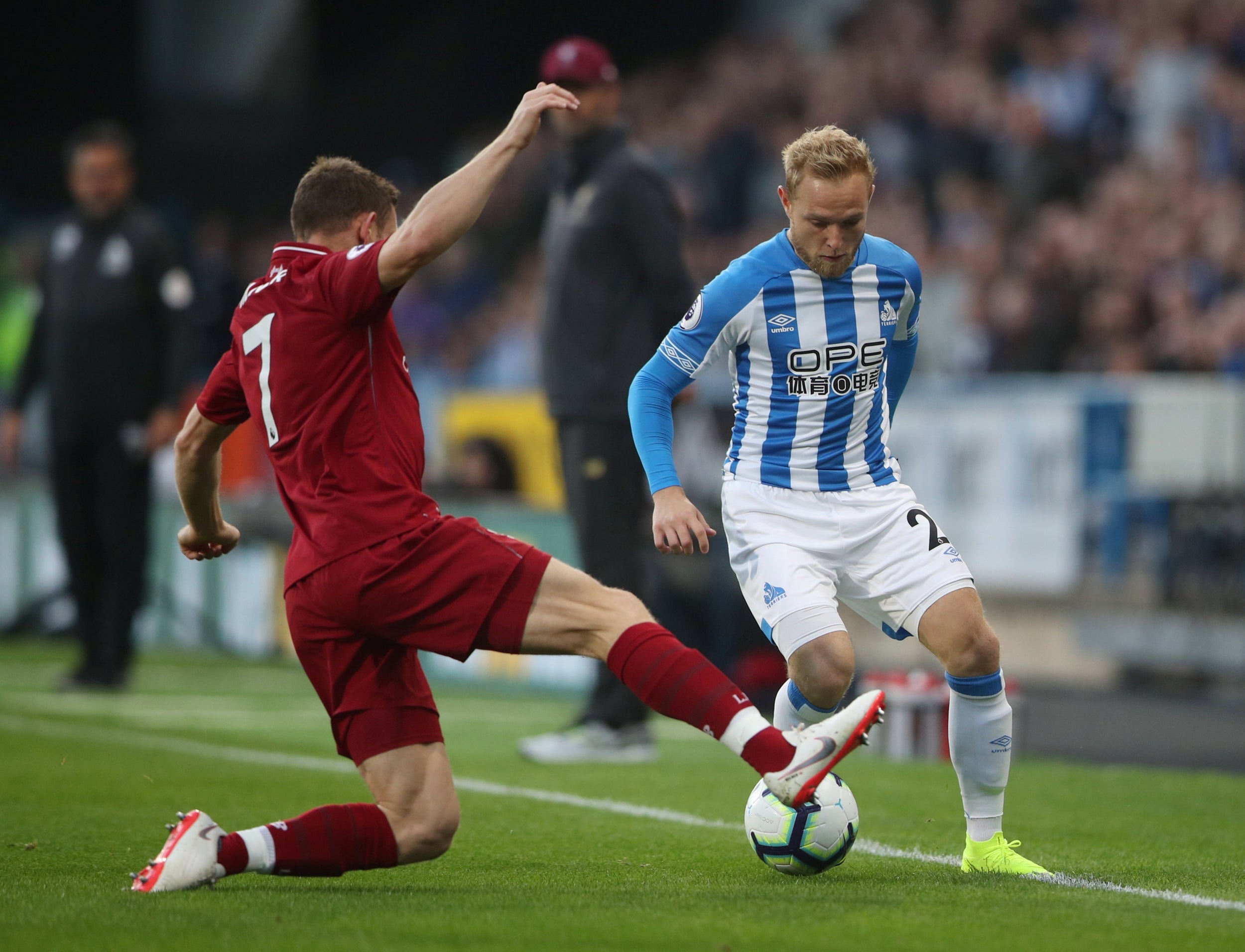 18/22

James Milner – 6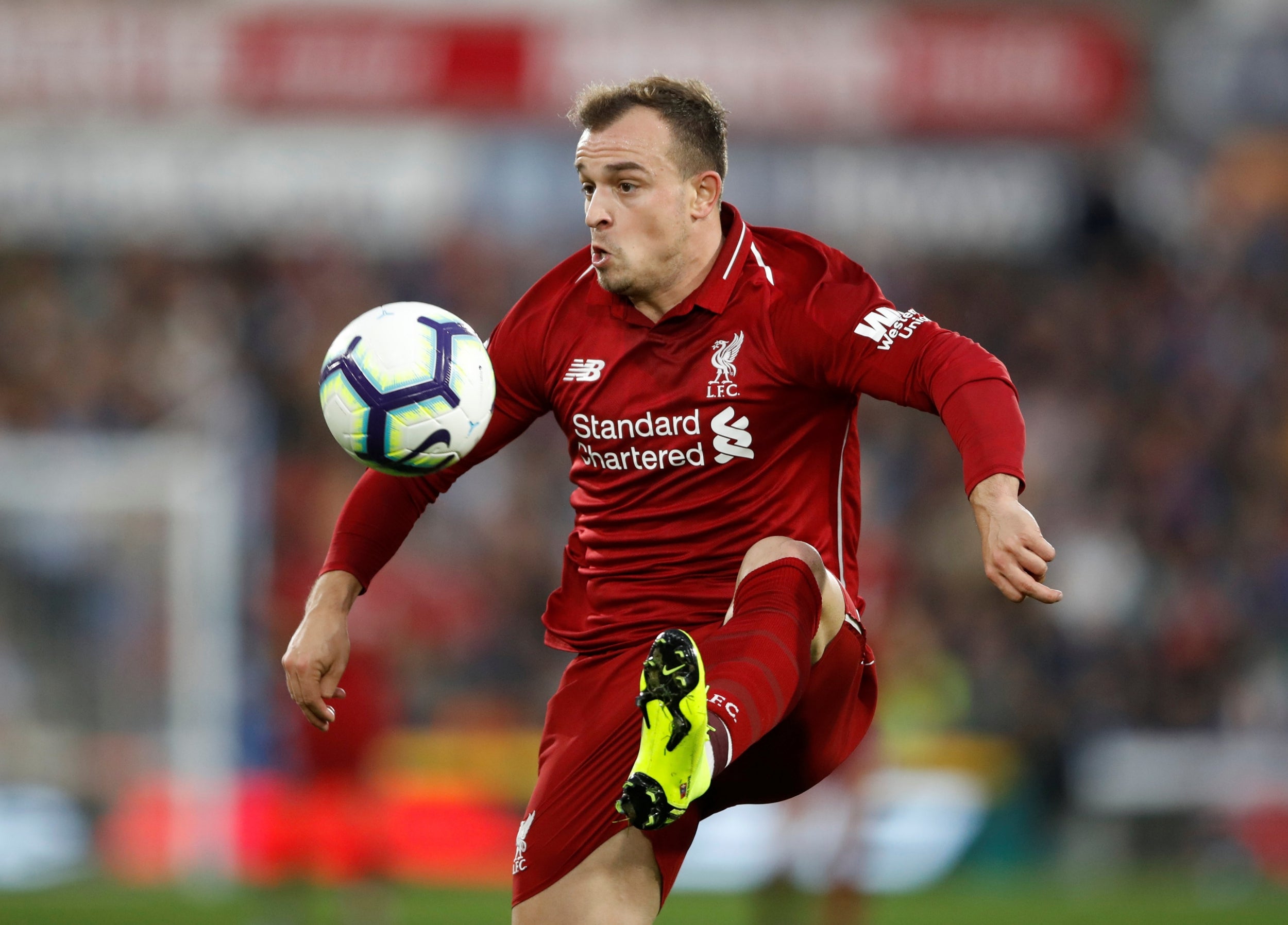 19/22

Xherdan Shaqiri – 6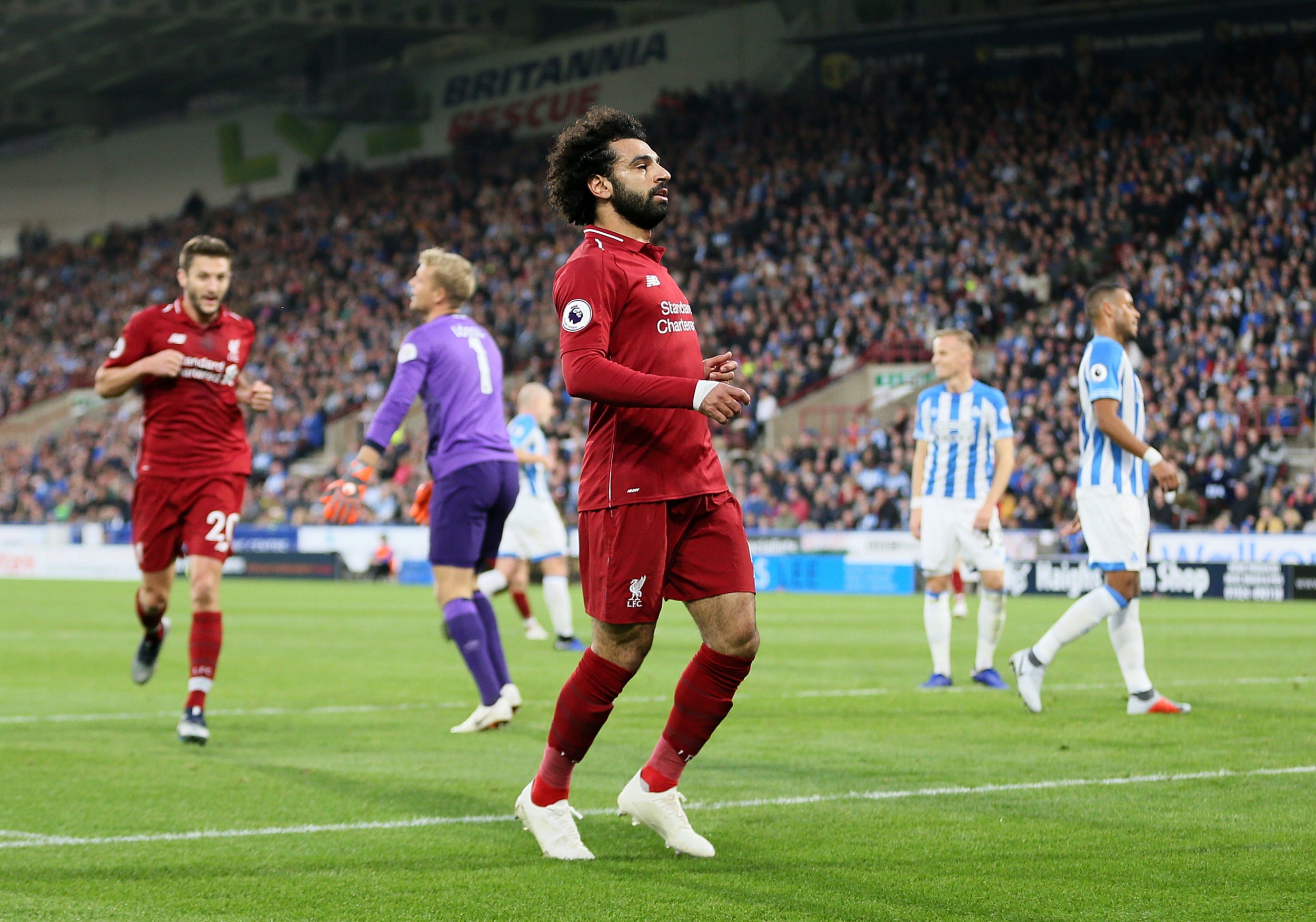 20/22

Mohamed Salah – 7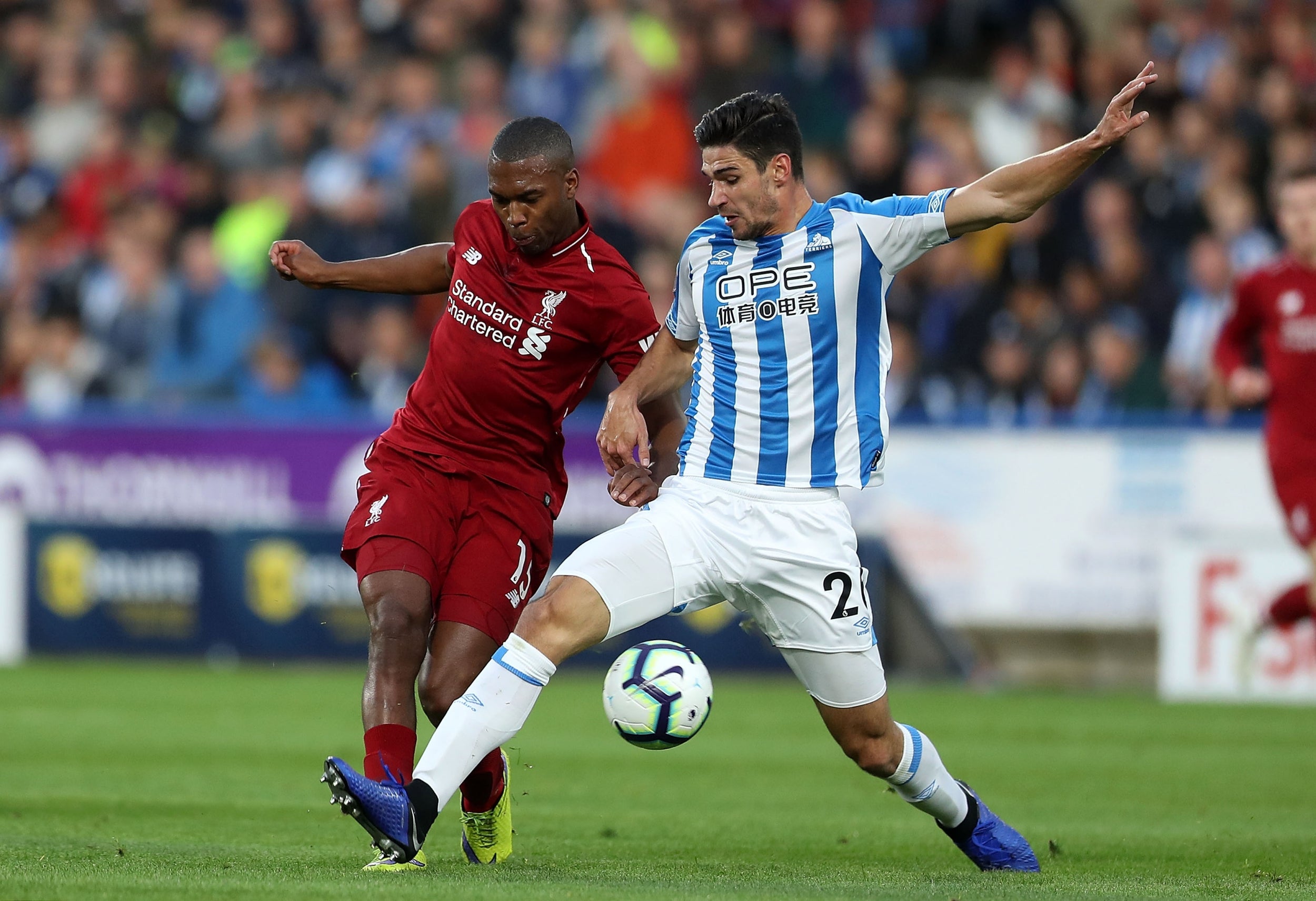 21/22

Daniel Sturridge – 6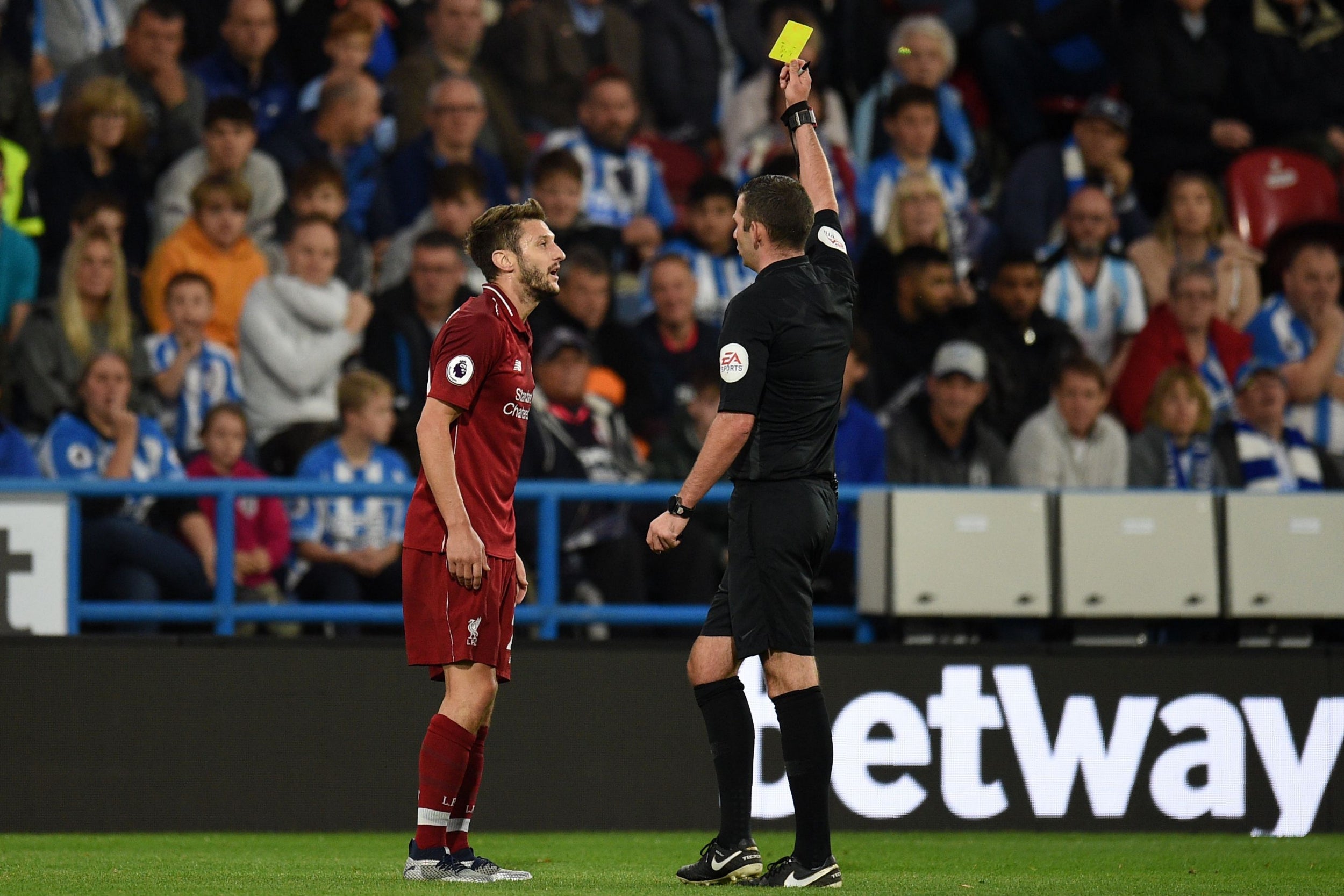 22/22

Adam Lallana – 5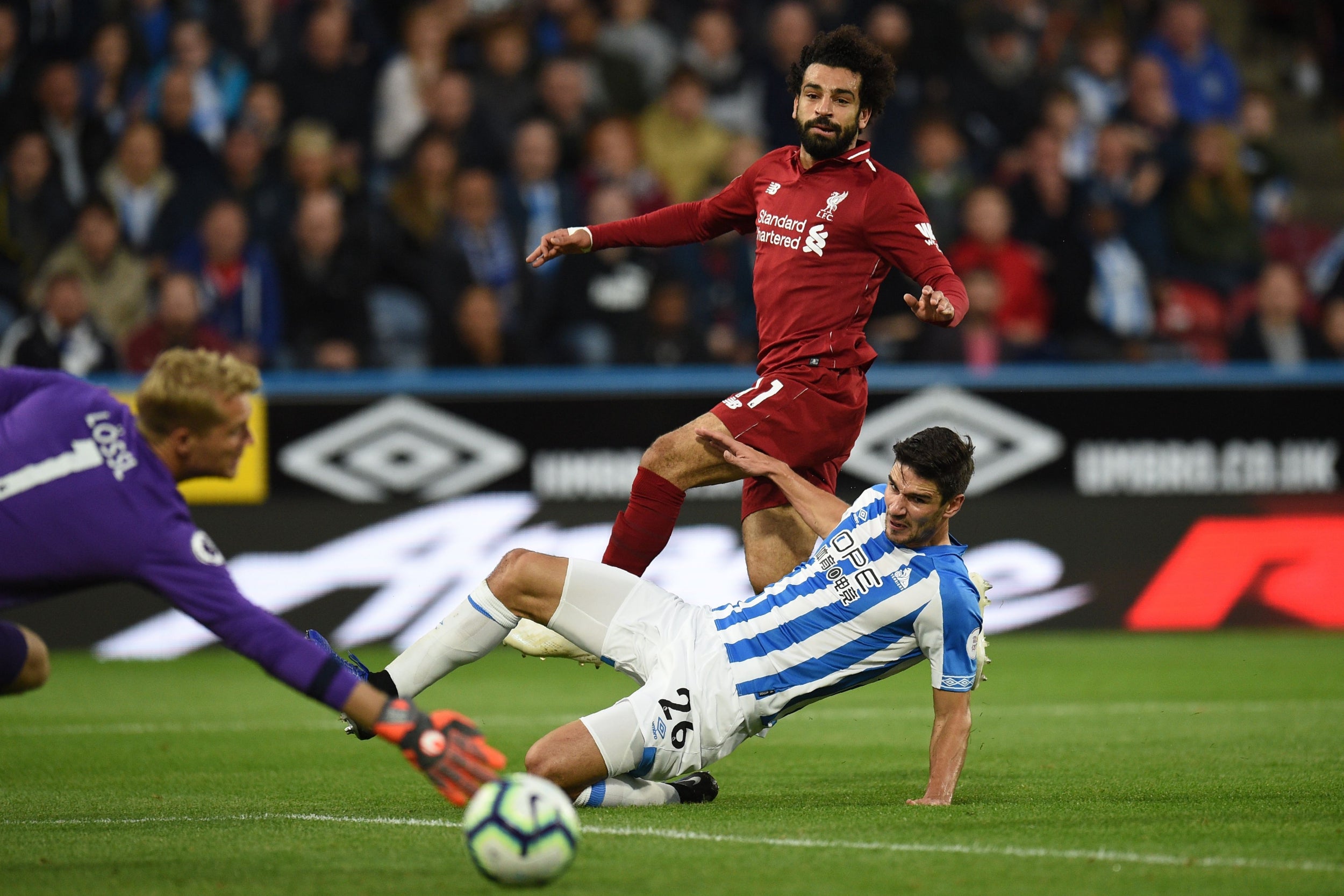 1/22

Jonas Lossl – 6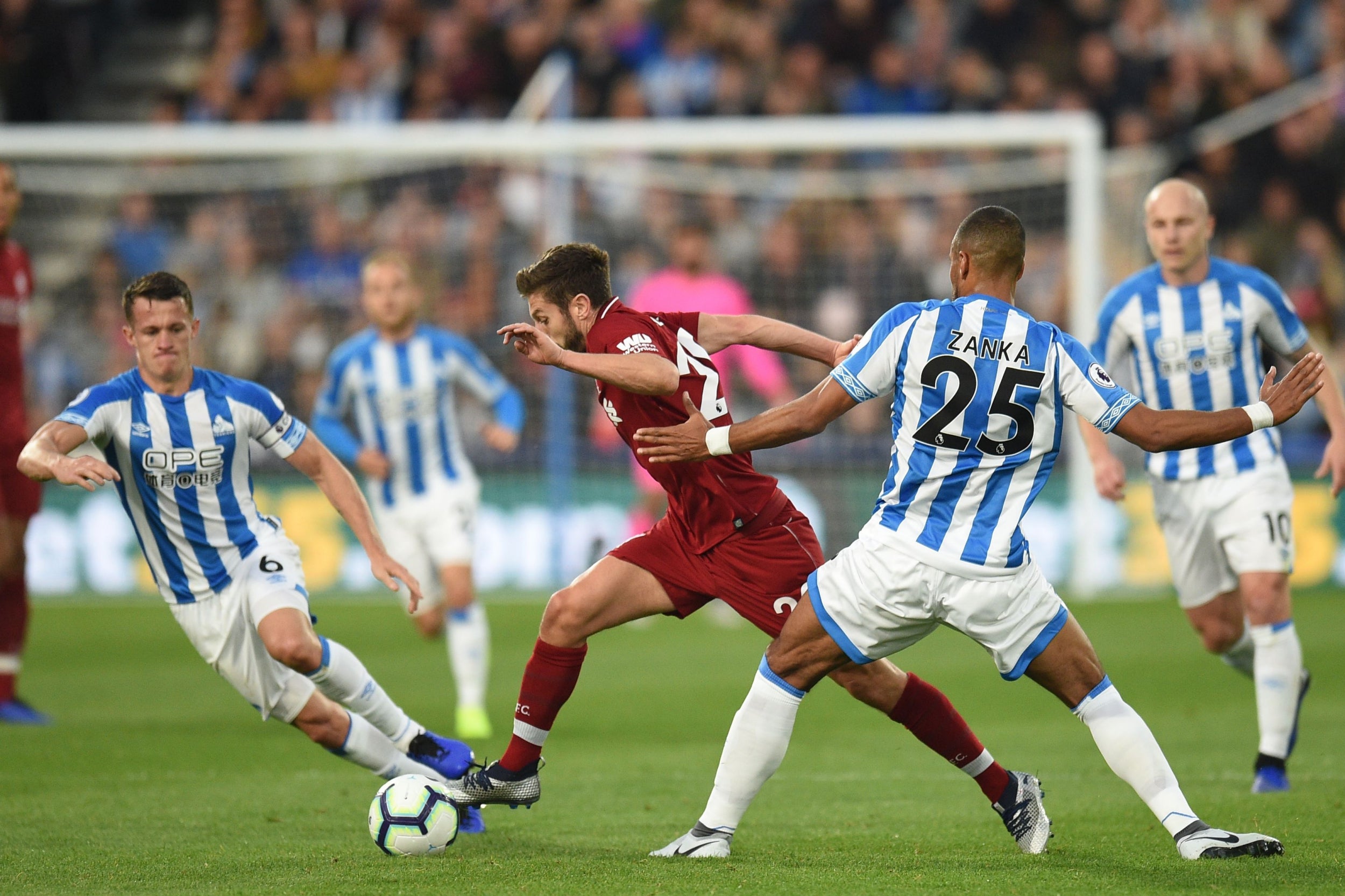 2/22

Mathias Jorgensen – 6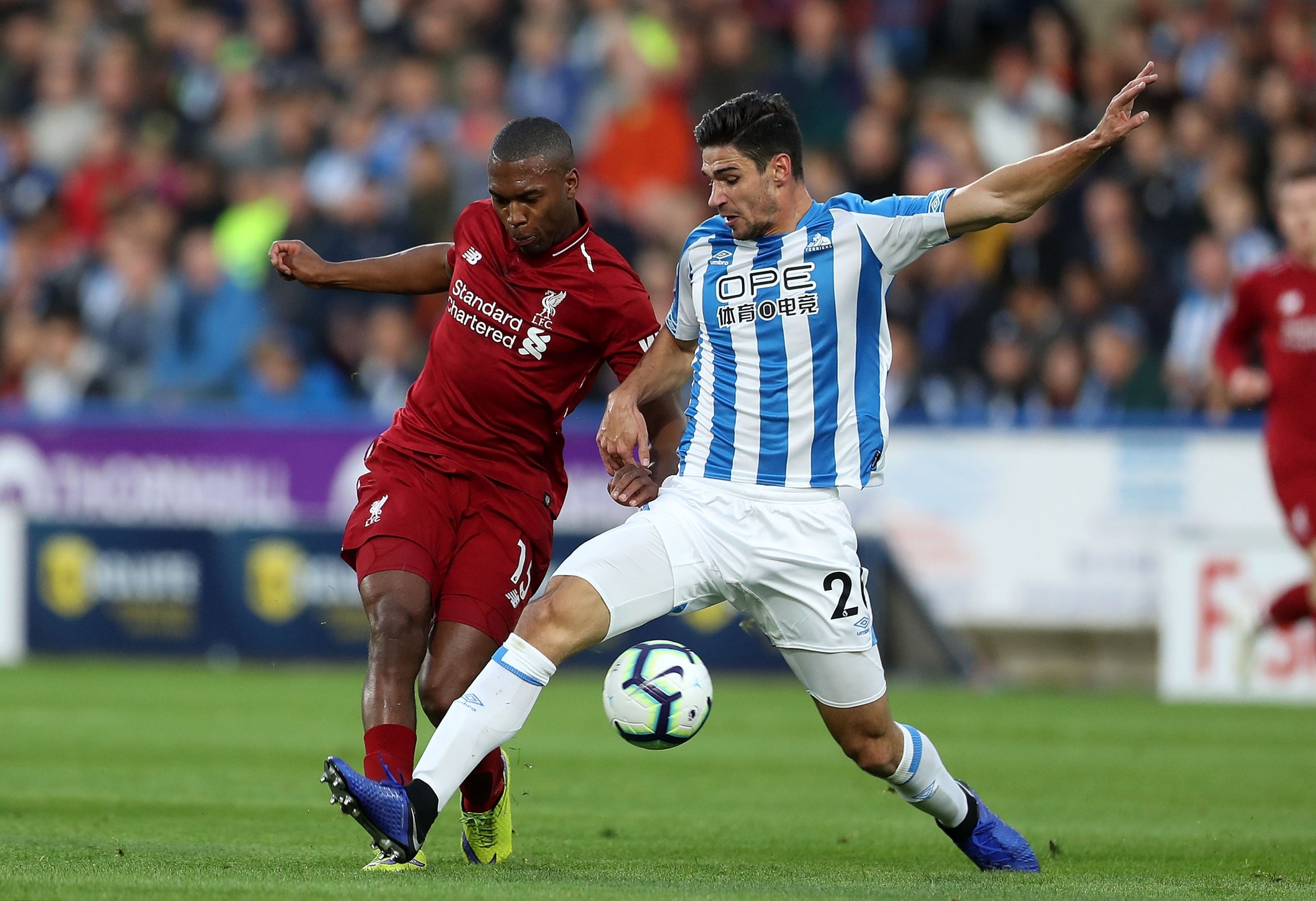 3/22

Christopher Schindler – 6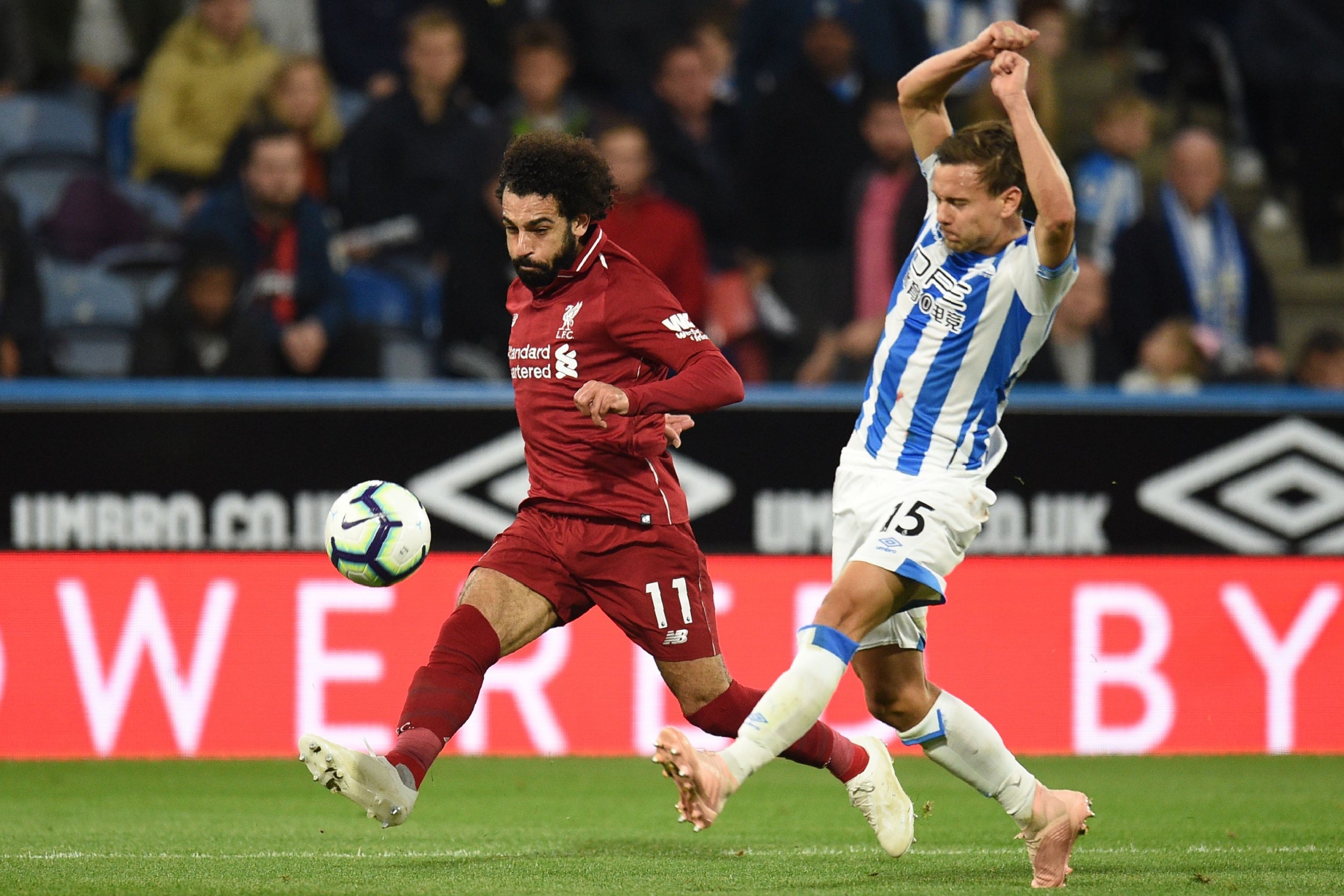 4/22

Chris Lowe – 6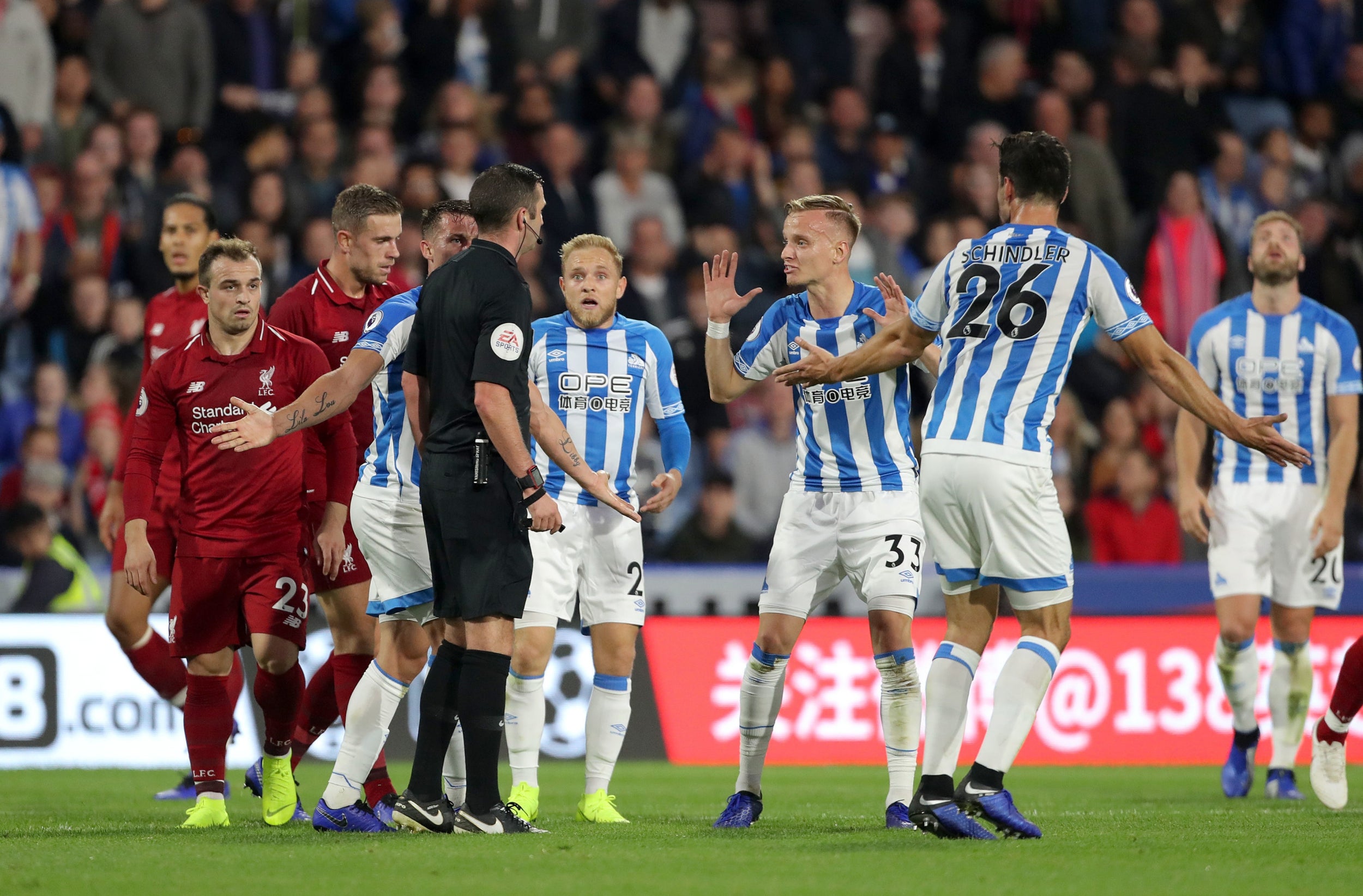 5/22

Florent Hadergjonaj – 6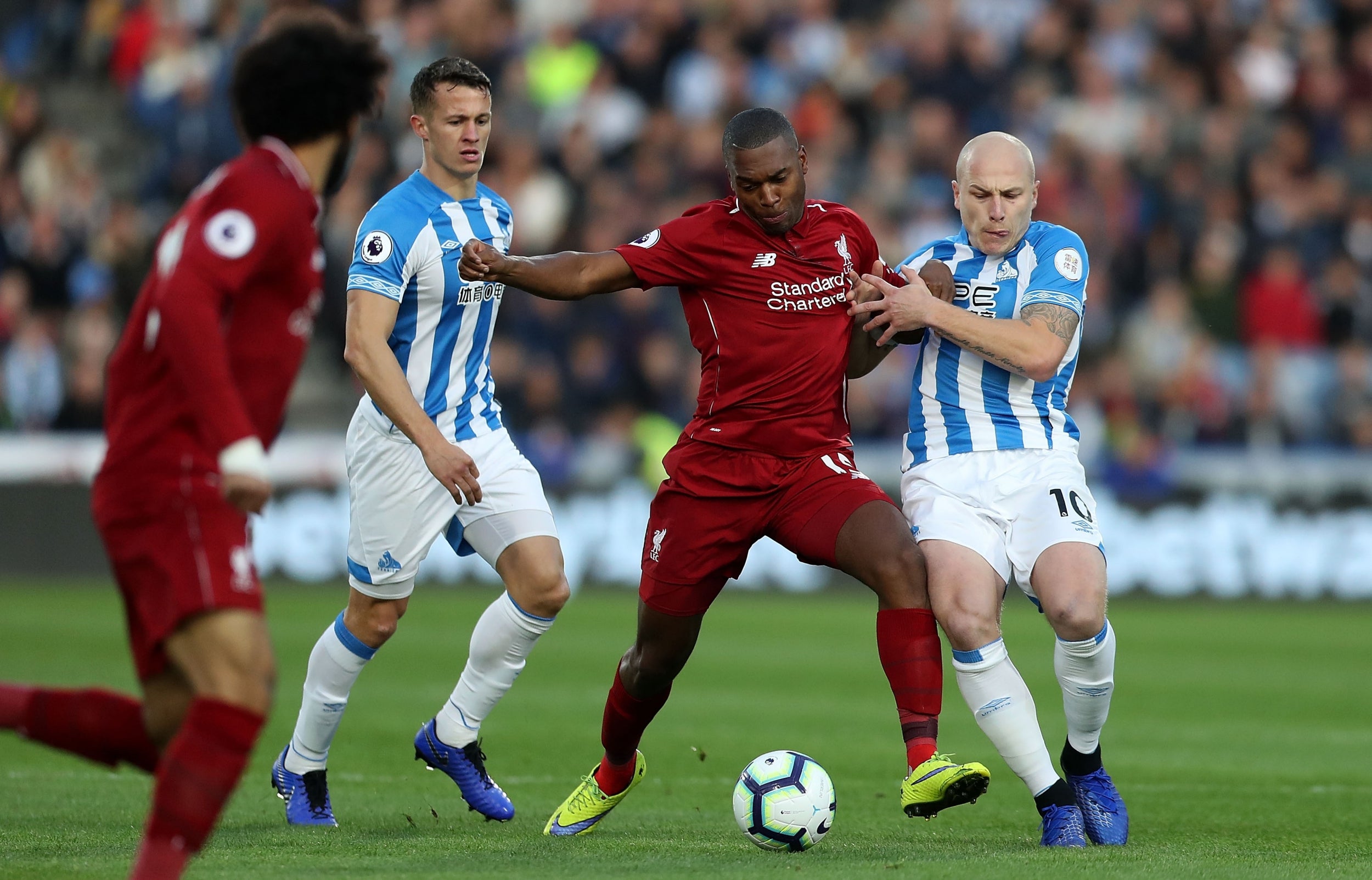 6/22

Aaron Mooy – 6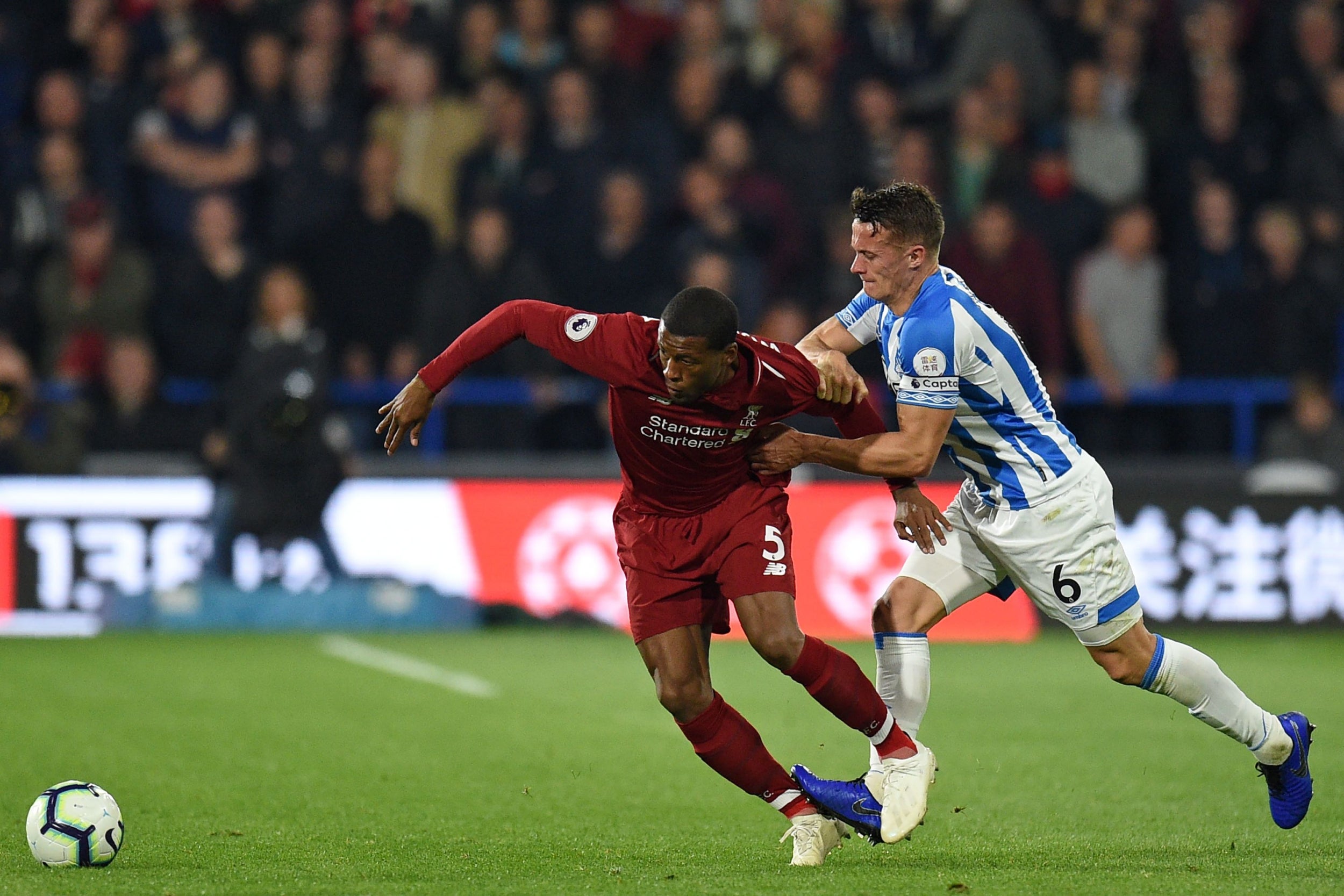 7/22

Jonathan Hogg – 7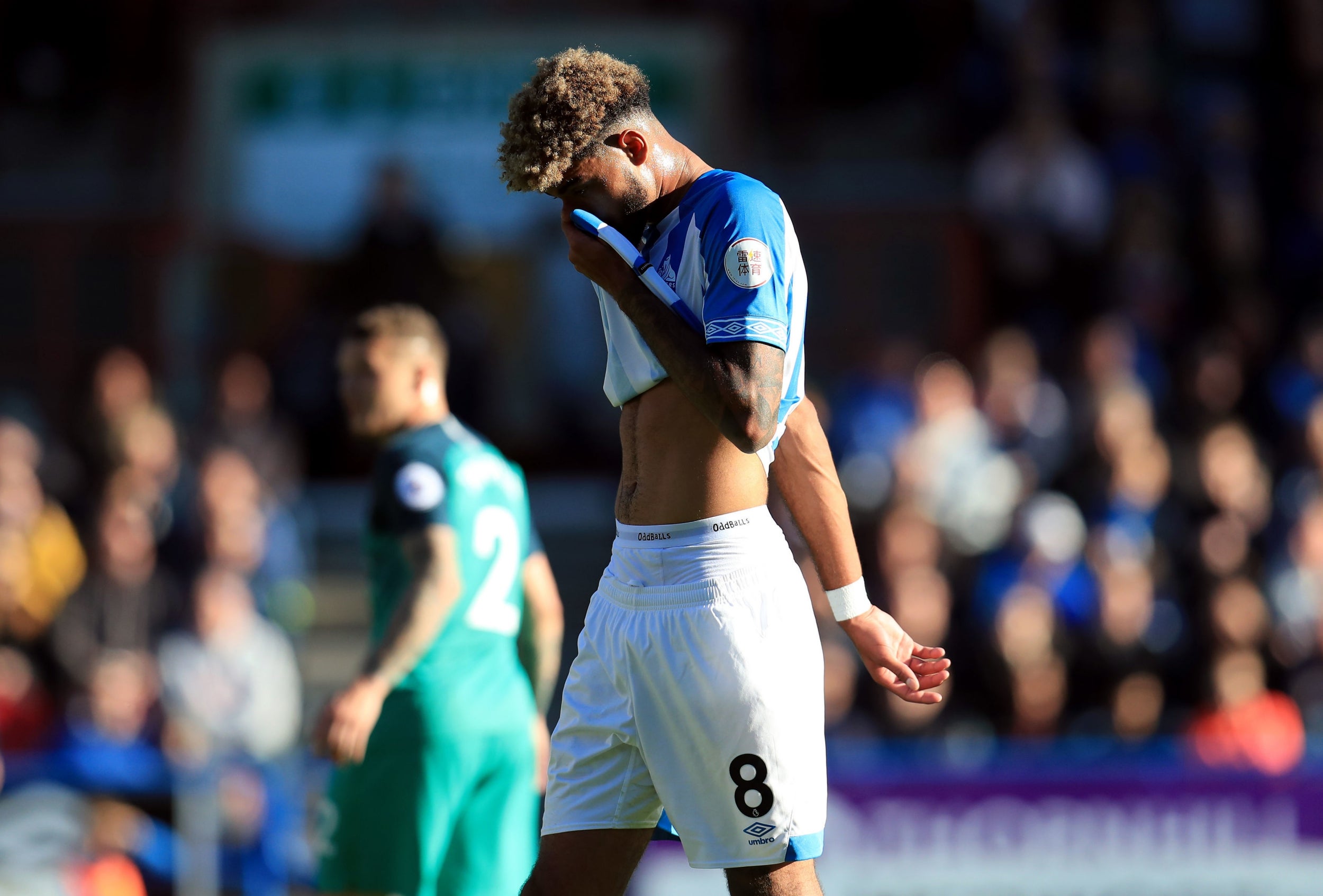 8/22

Philip Billing – 6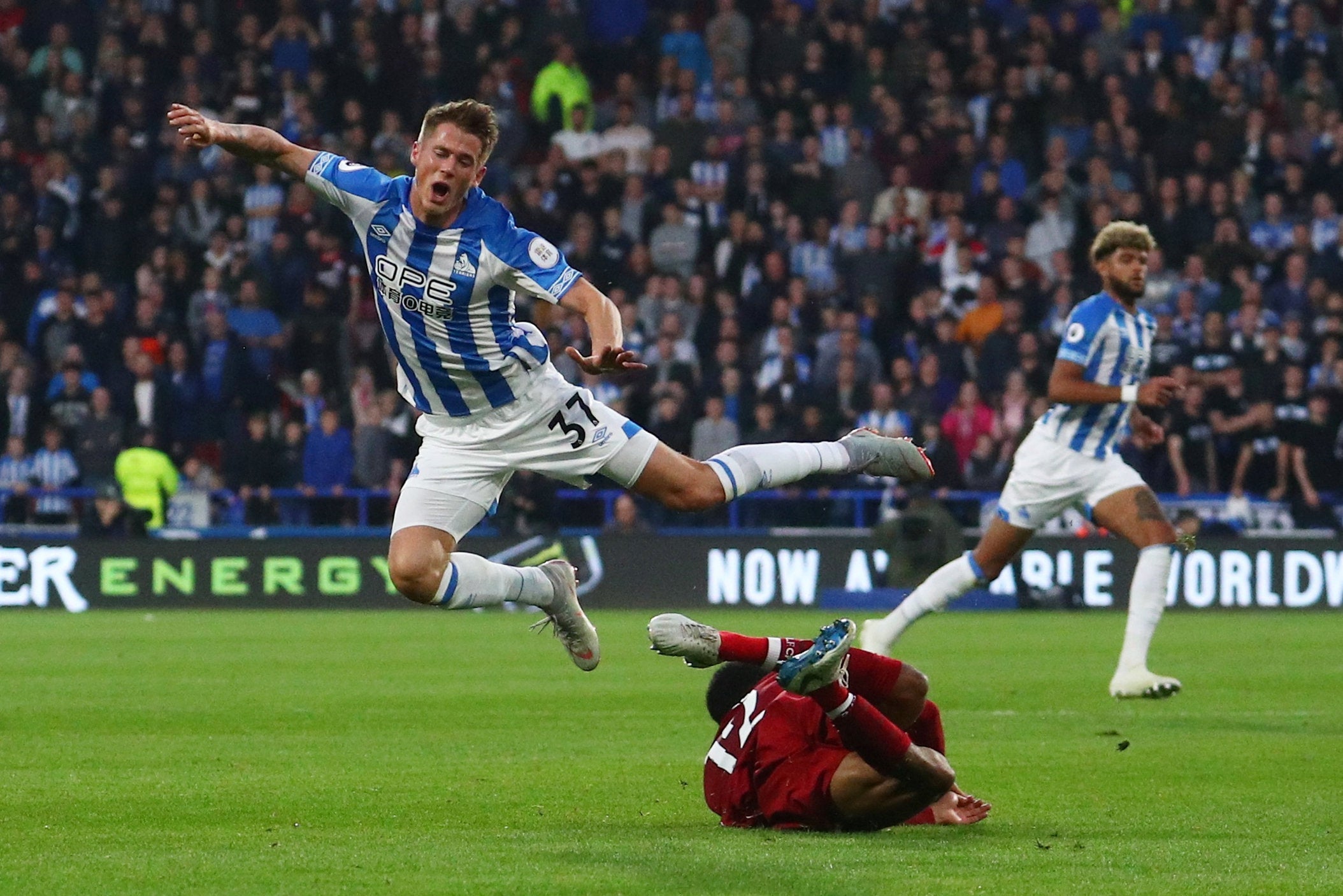 9/22

Erik Durm – 6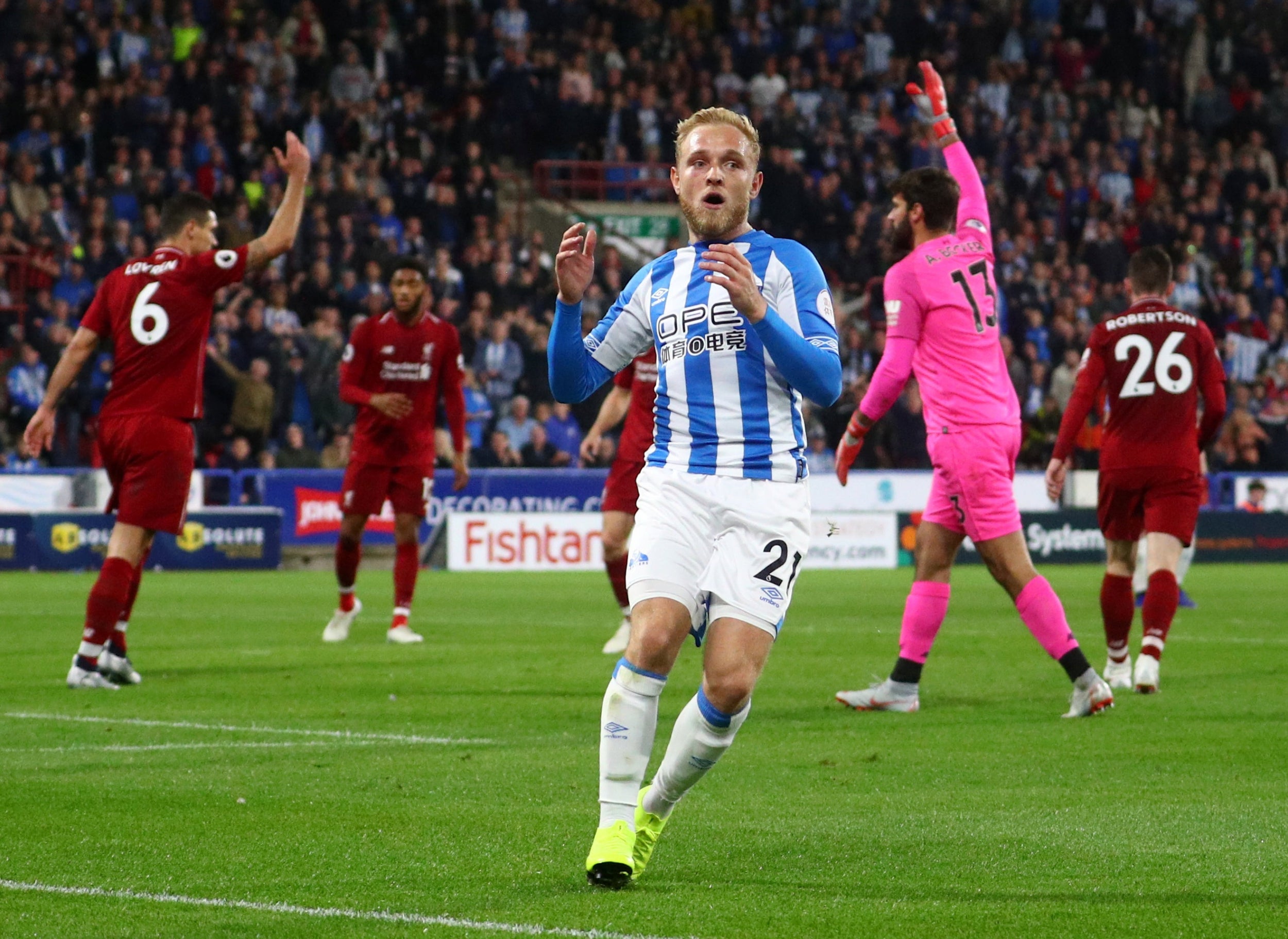 10/22

Alex Pritchard – 6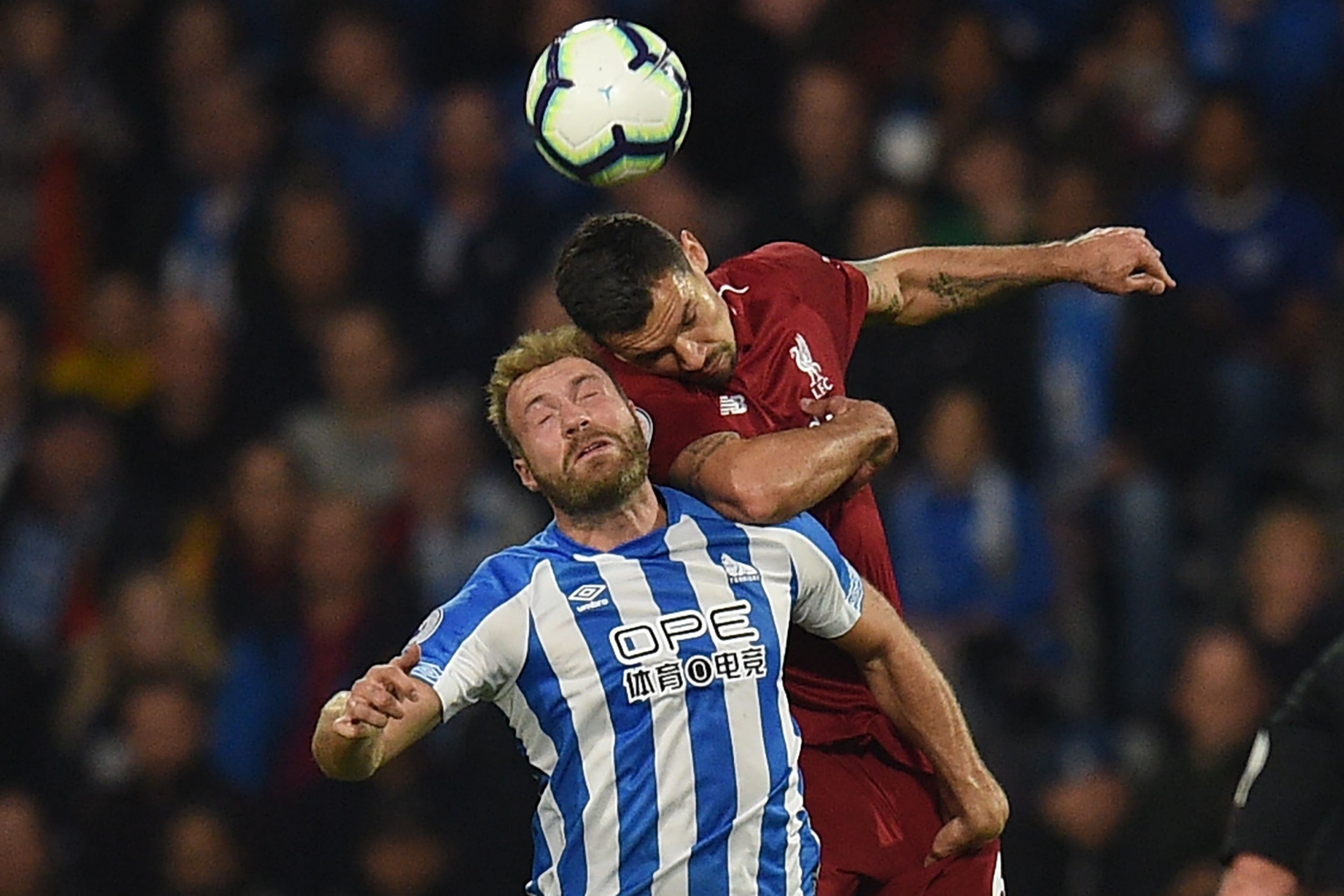 11/22

Laurent Depoitre – 6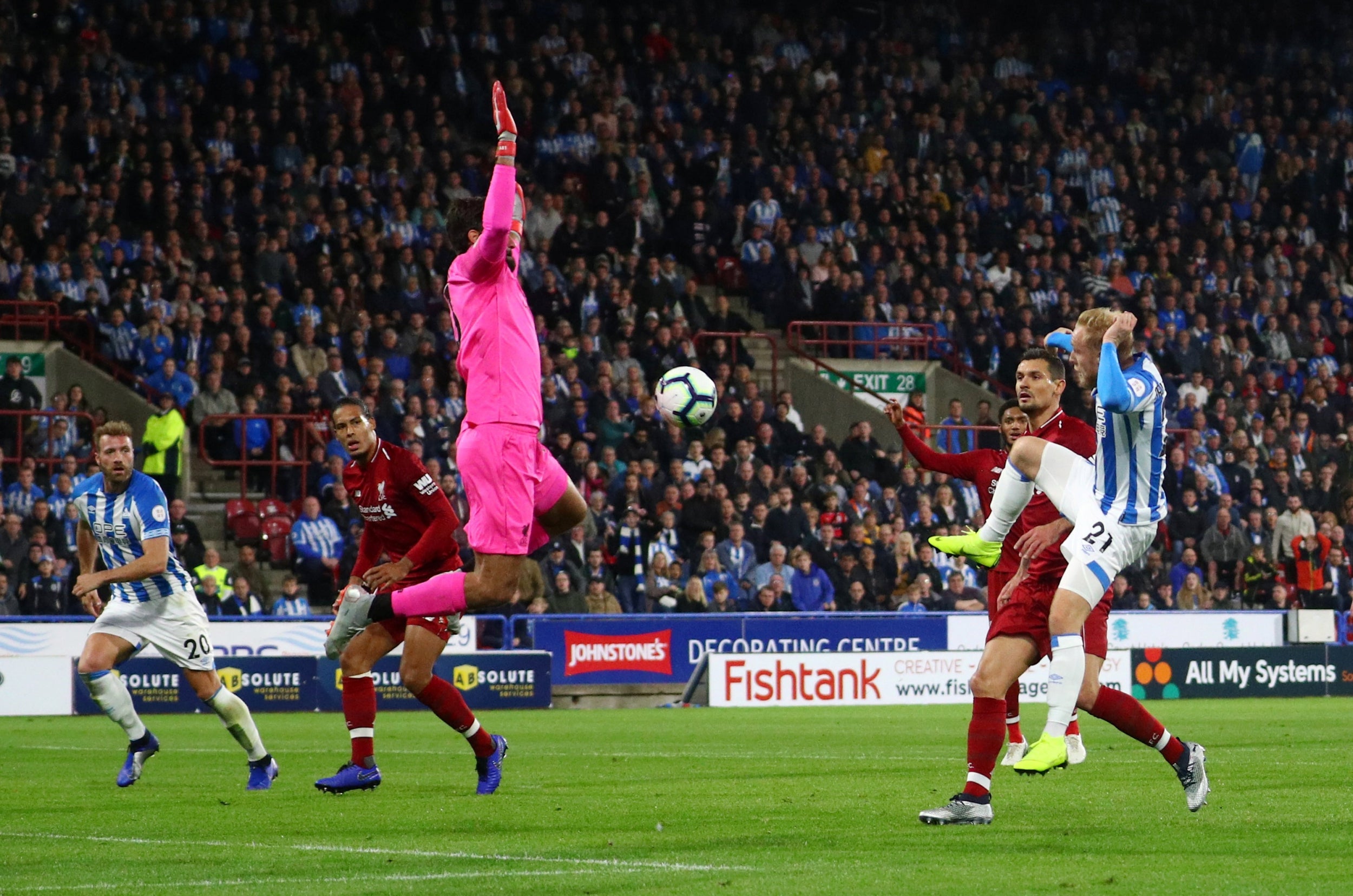 12/22

Alisson – 6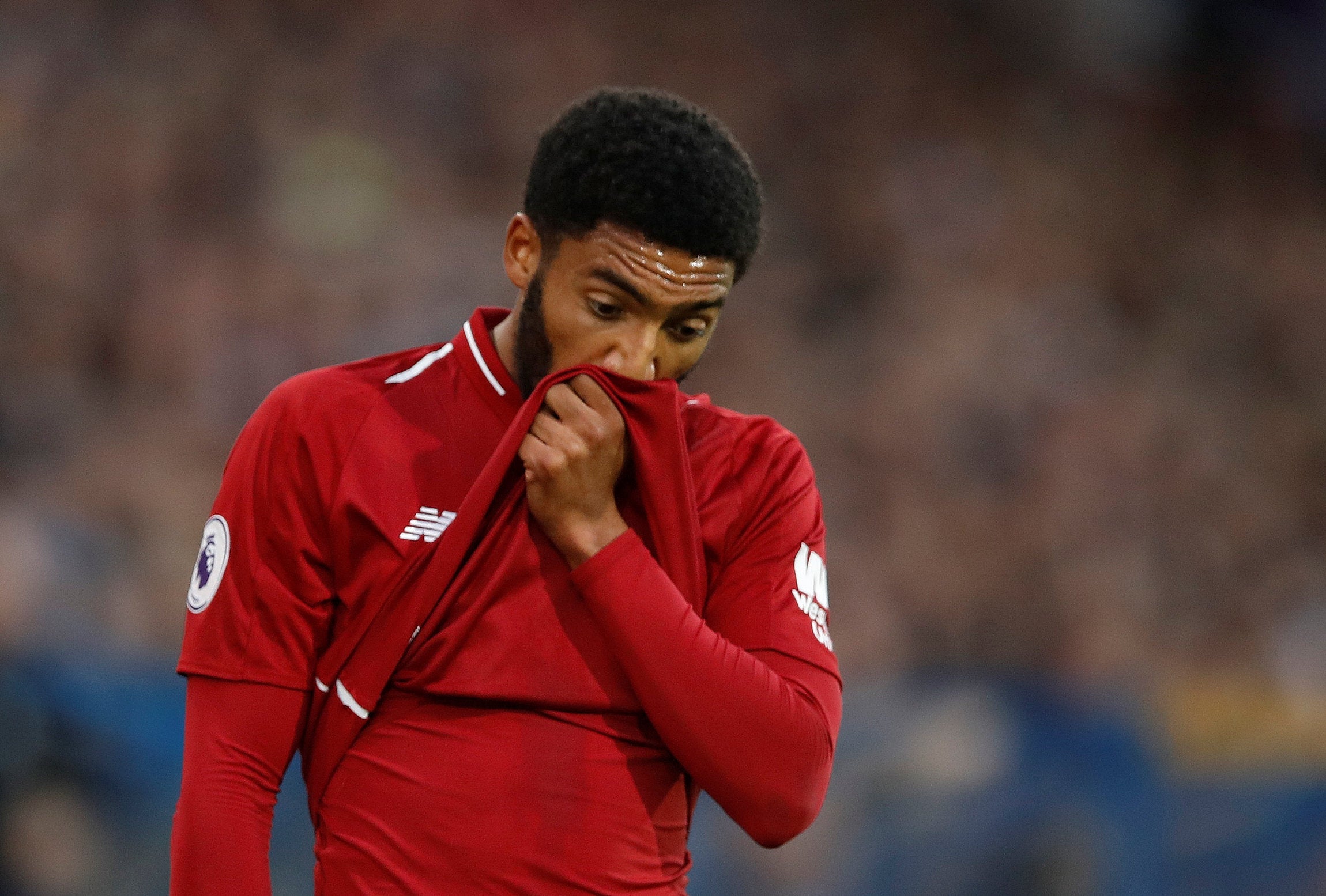 13/22

Joe Gomez – 6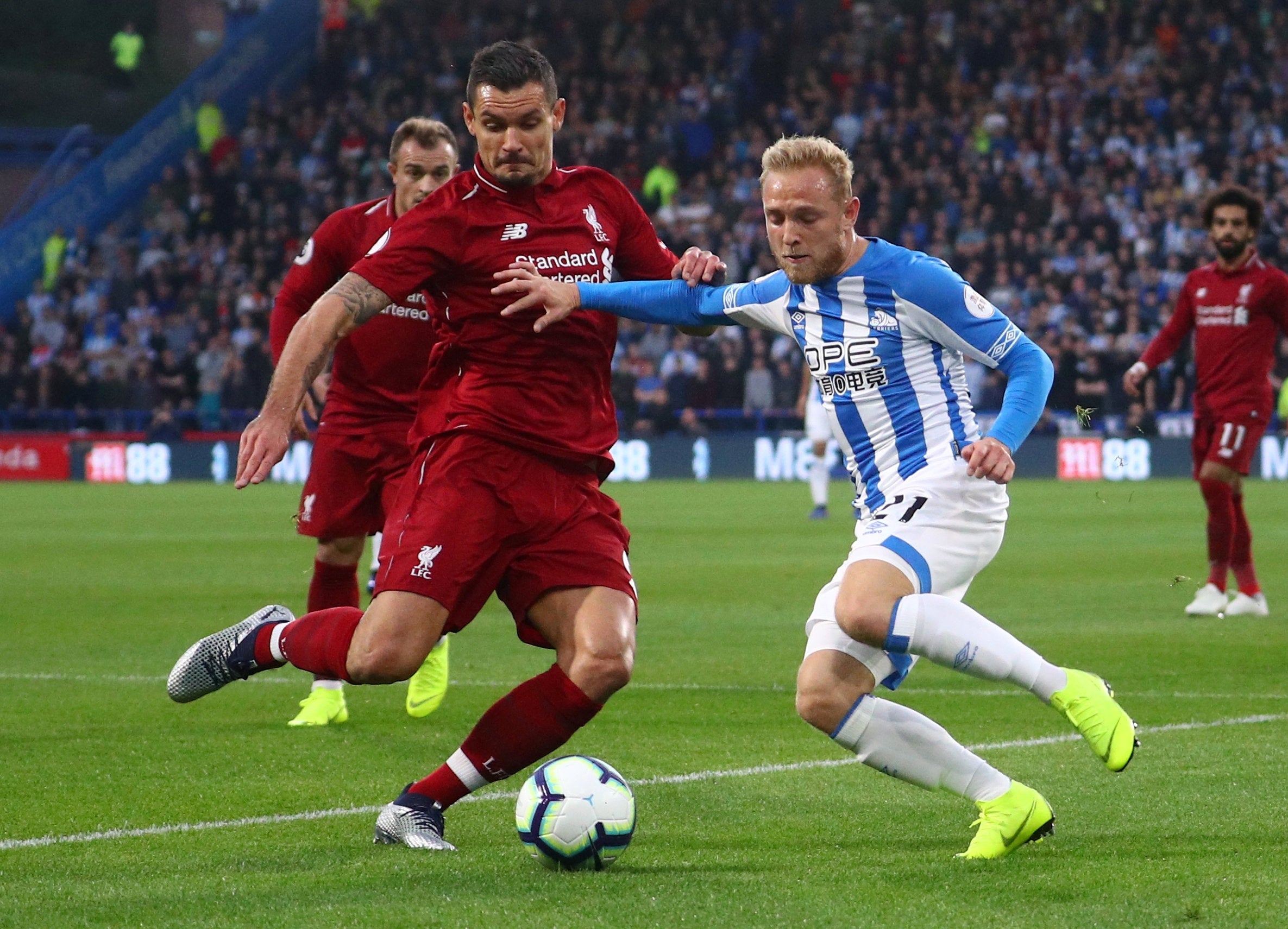 14/22

Dejan Lovren – 6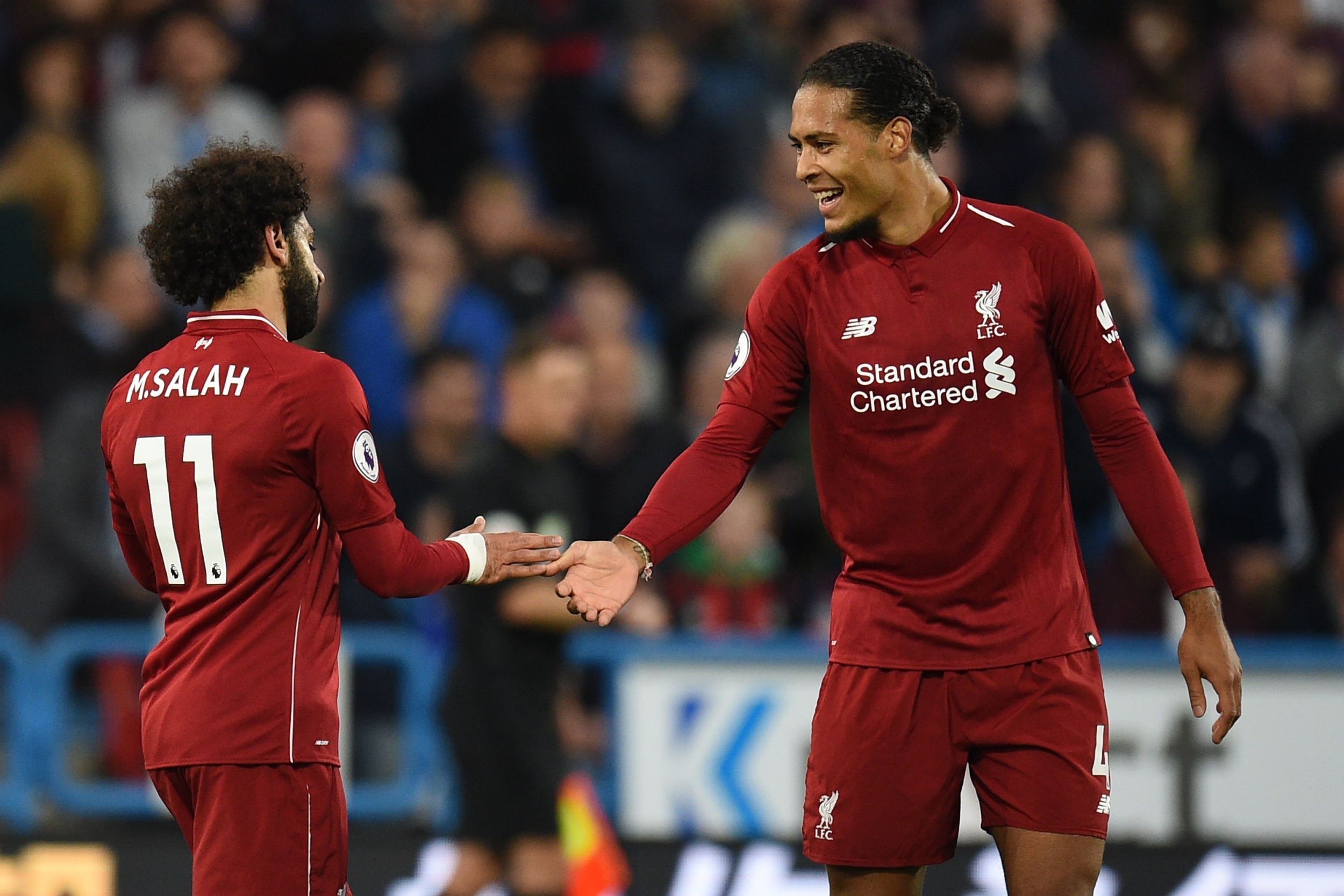 15/22

Virgil Van Dijk – 6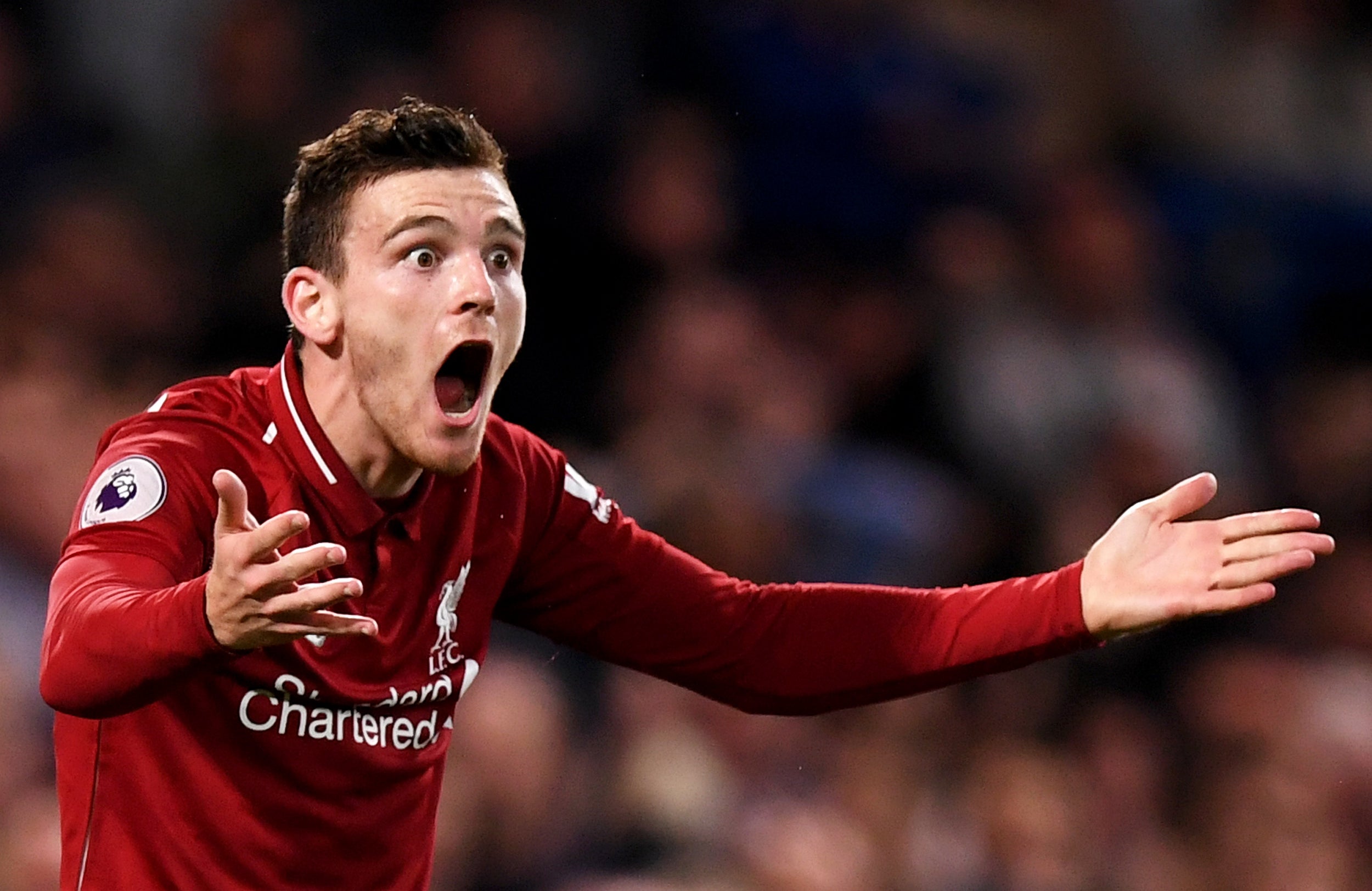 16/22

Andy Robertson – 6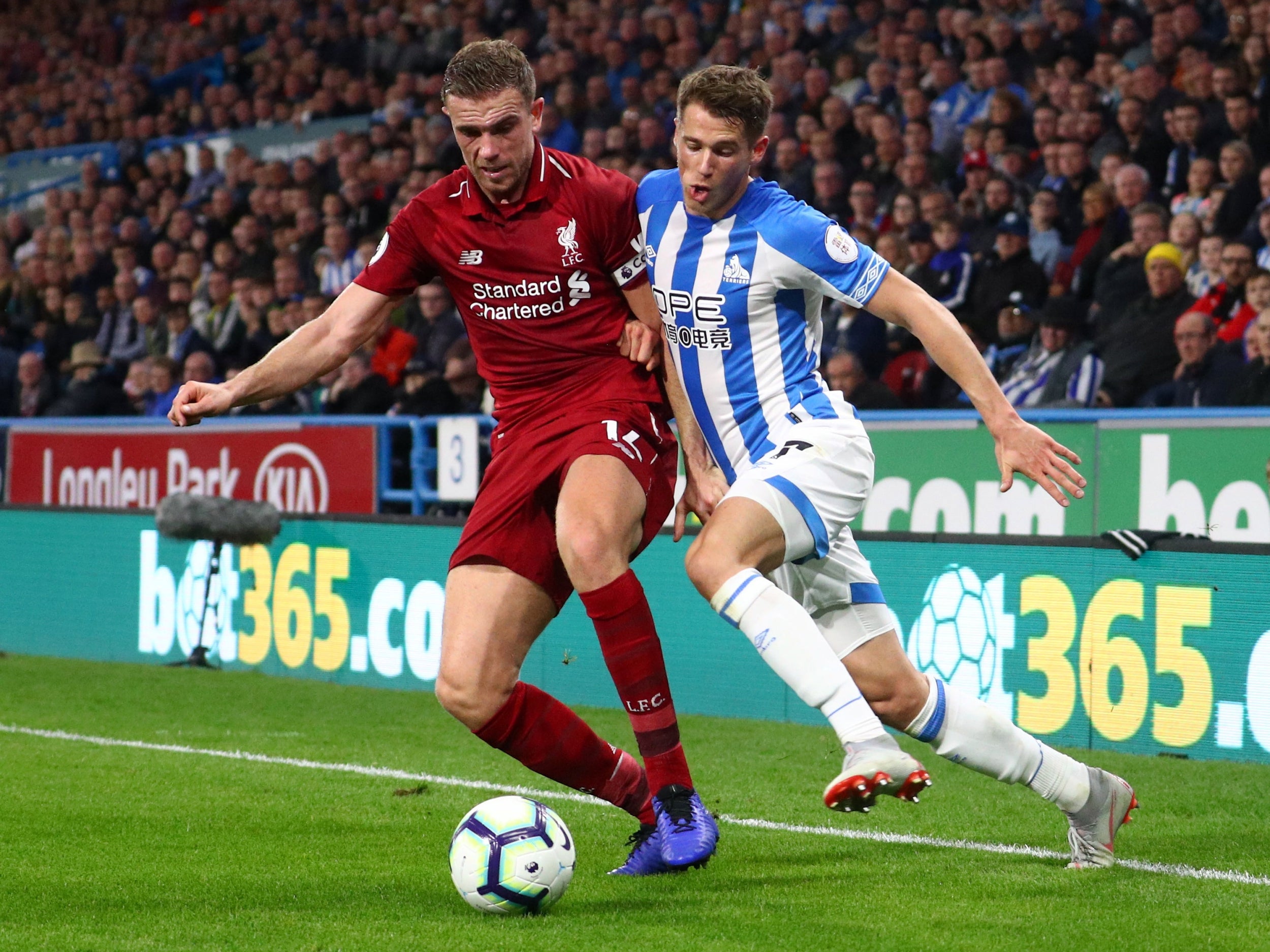 17/22

Jordan Henderson – 5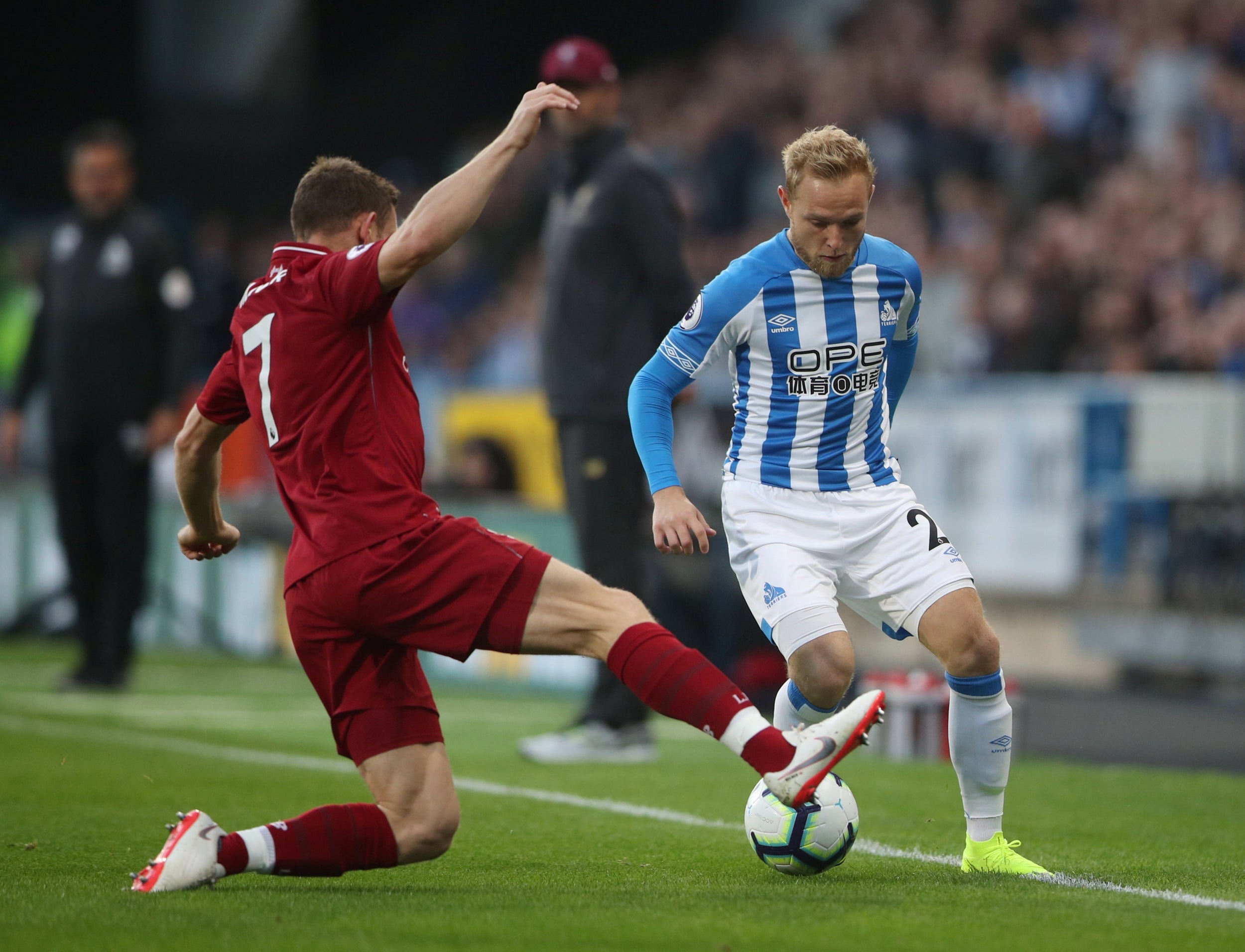 18/22

James Milner – 6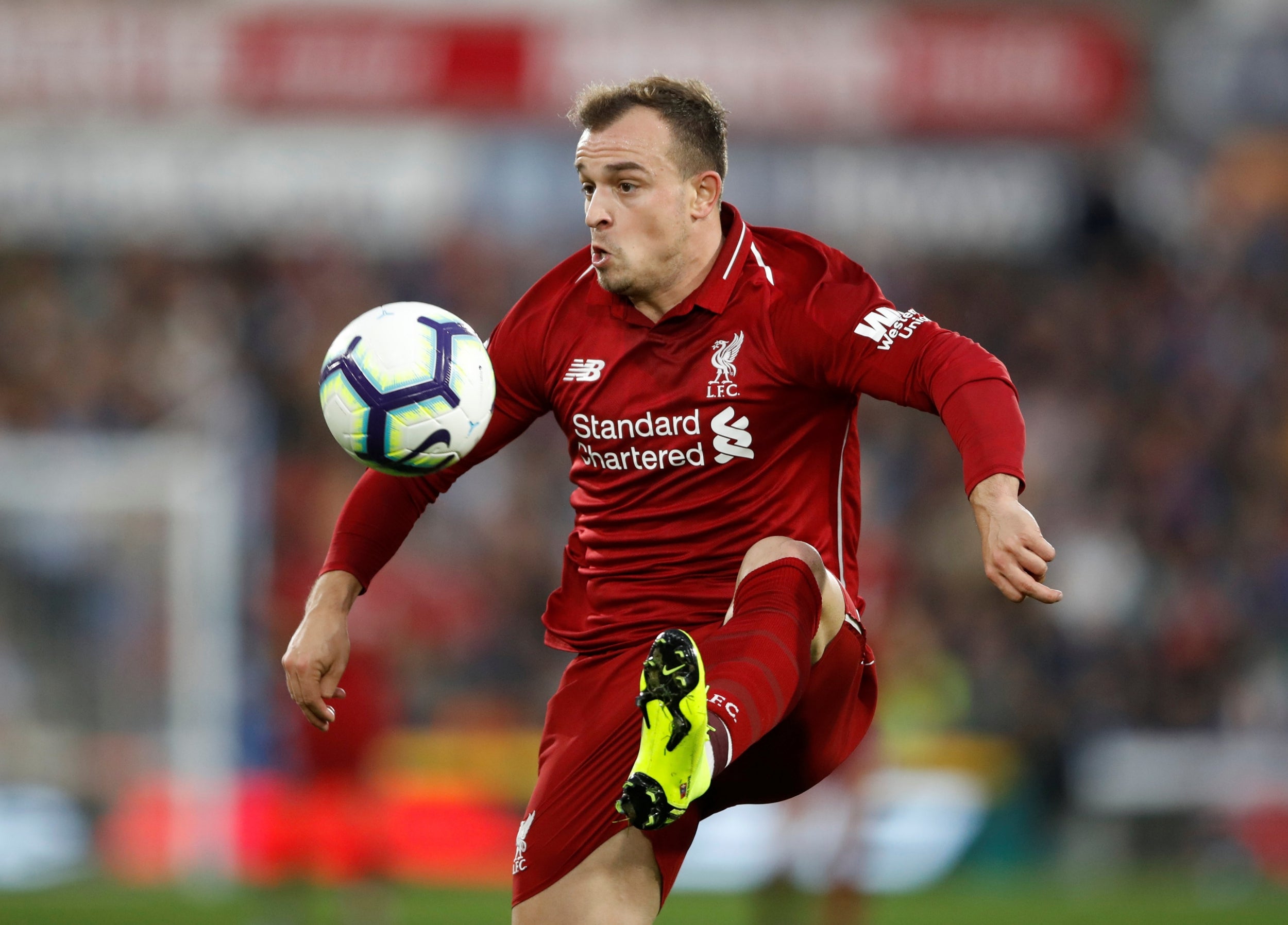 19/22

Xherdan Shaqiri – 6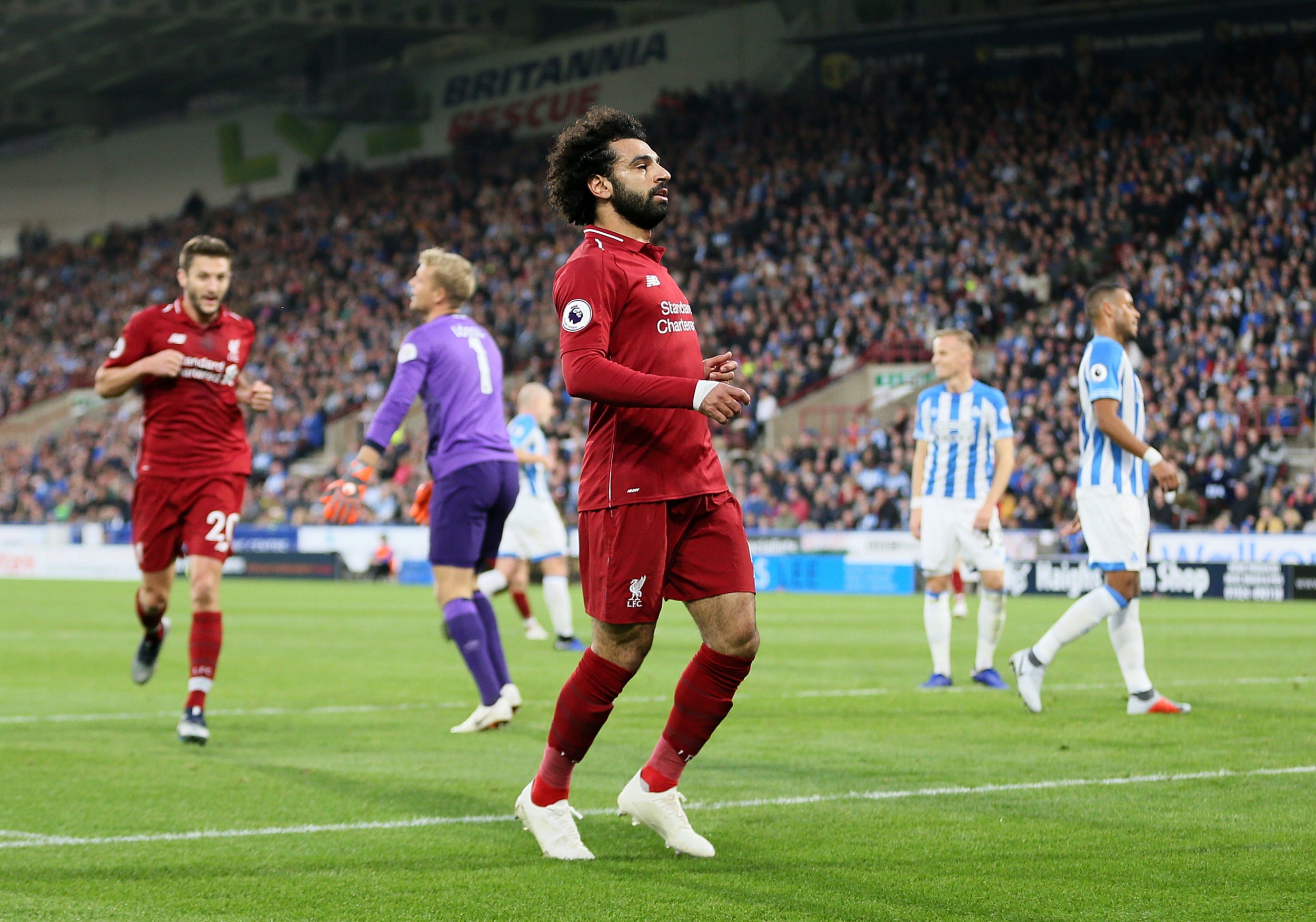 20/22

Mohamed Salah – 7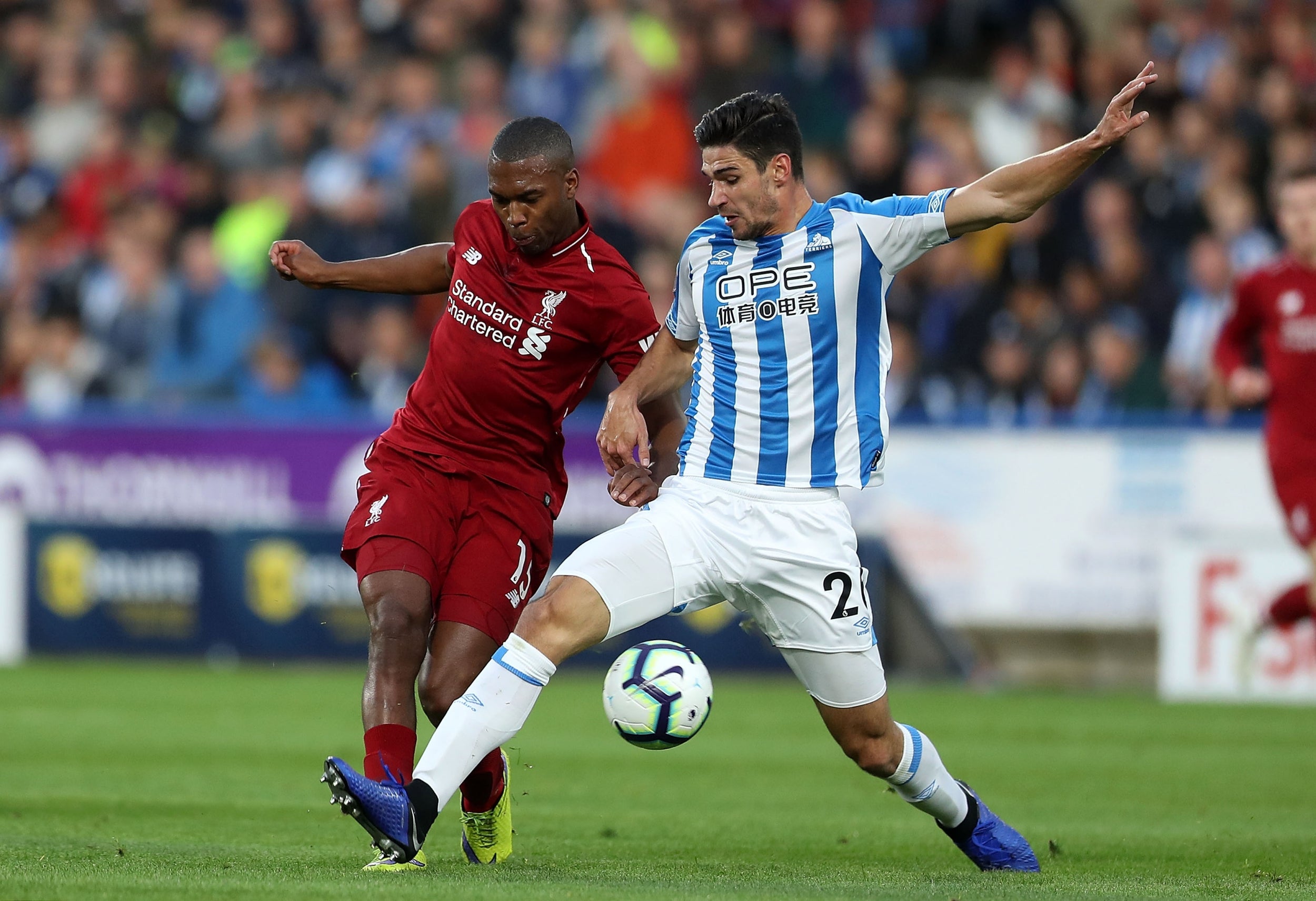 21/22

Daniel Sturridge – 6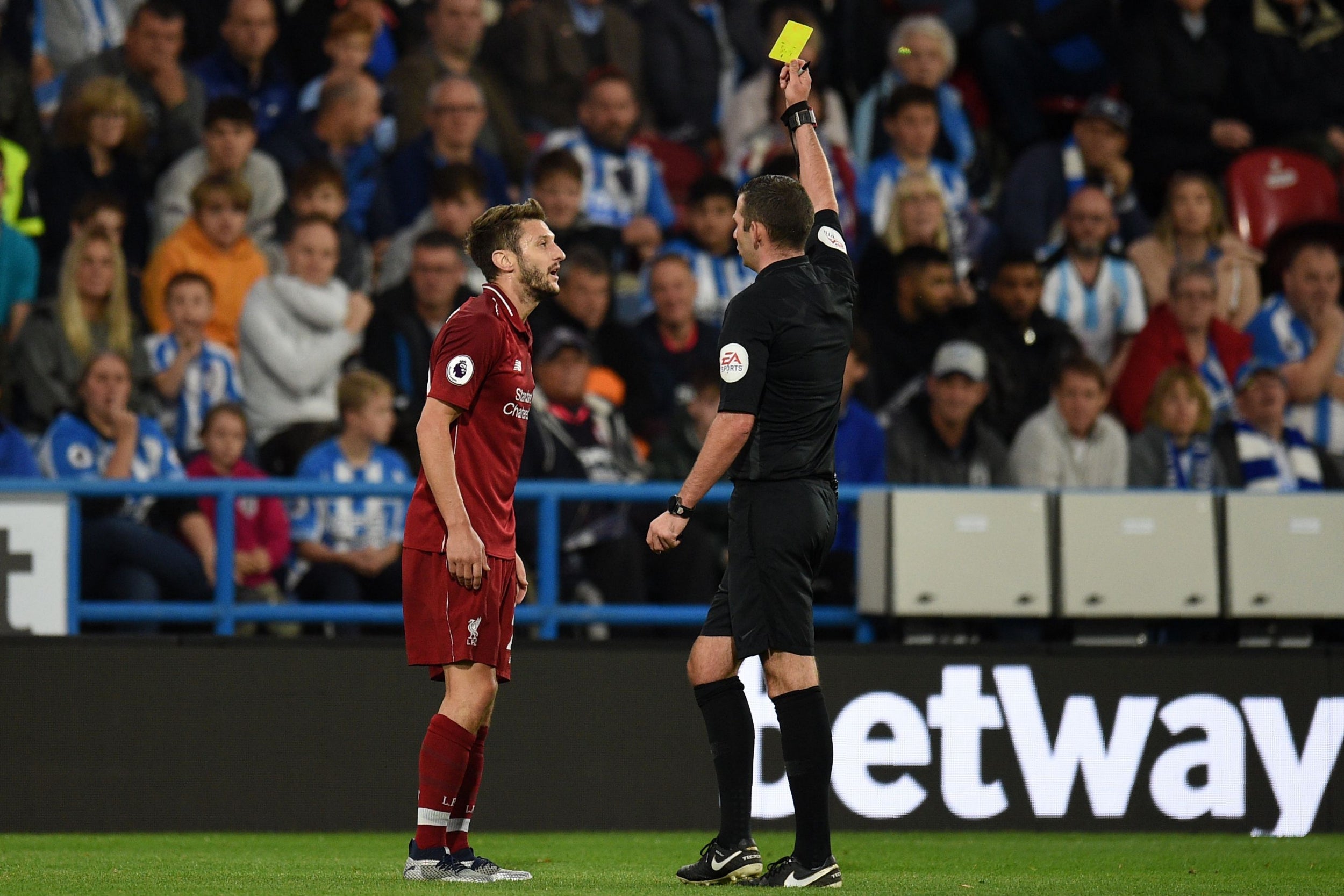 22/22

Adam Lallana – 5

When asked whether the Brazilian could play on Wednesday night, Klopp said: "Yes, it's clear. It's his birthday by the way so would be a nice present, eh?

"It is as always, it's got better and better and better and better and now it's good. Yes, we will see. I didn't make the line up how we will start but of course it is very important for us he's here for a few months already, got used to a few things. So we will use him."

Klopp confirmed that Fabinho had needed time to adjust to Liverpool's style of play but also said that the midfielder's personality was a factor in his decision to hold the defensive midfielder back.

"If you watch Fabinho playing at Monaco, full of confidence and hard stuff like that. You come to club and it depends a bit on your personality," he said.

"He's not the loudest person on the planet, it's not that he's come in and said: 'Sit down all of you and I'll explain how we do it because we were in the Champions Legue semi-final the year before and became French champions.

"He is more a rather reserved person, looking, watching absorbing, and it always takes a little bit more time. But on the pitch, he is back now and that's good now. All fine."

Klopp added: "He has the qualities, all the qualities. Hard challenges, good offensively, defensively, quick, good shooter, fantastic set pieces, good header, all these things. Strategic too, good strategically in the right moment.

"But it's been a different system, we play just different, and that's what then always needs time, that's all."

Fabinho was one of four new arrivals at Liverpool this summer, joining up Keita, goalkeeper Alisson and utility forward Xherdan Shaqiri.

Klopp's squad is now deeper, allowing him to cope with the recent spate of midfield injuries, but he claimed that should be the case at a club of the size of Liverpool.

"The quality should not be an issue, it is not allowed it should be an issue to be honest. The injury situation in a top football club, is that it is really rare you have a problem with the first line-up.

"You always have options, you change the system for example and you always have a good line up. The problem is how you can change. We have no problem and we have now still opportunities to line up and to change, so we should be OK."

Follow the Independent Sport on Instagram here, for all of the best images, videos and stories from around the sporting world.

Source: Read Full Article