Jurgen Klopp says Liverpool points tally is 'exceptional' after Cardiff win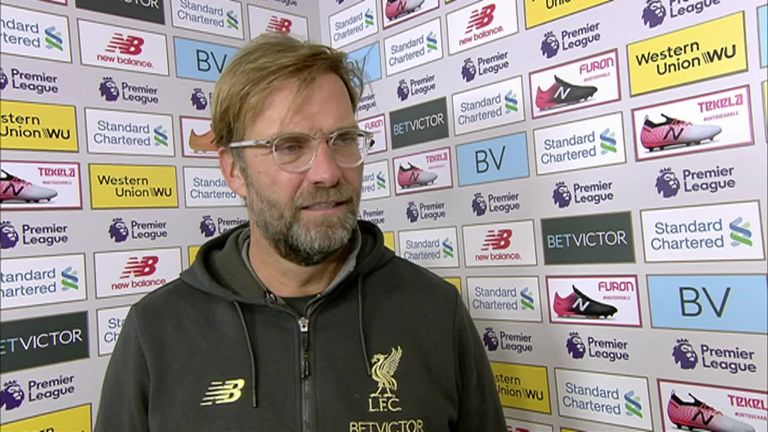 Jurgen Klopp labelled Liverpool's tally of 26 points from their opening 10 Premier League games as "exceptional" after the 4-1 win over Cardiff.
A double from Sadio Mane, and goals from Mohamed Salah and Xherdan Shaqiri, earned Liverpool the three points at Anfield that took them back to the top of the Premier League, with Manchester City not in action until Monday night.
The return of 26 points represents Liverpool's joint-best start to a Premier League season – also 26 after 10 games in 2008/09 – and Klopp could not hide his delight with how things have gone so far.
"The start [to the game] was really good, exactly like it should be," Klopp told Sky Sports. "We played good football and moved them around. Their tactic of man-marking did not really work and we could pass the ball where we wanted.
Mane double helps Liverpool go top
As it happened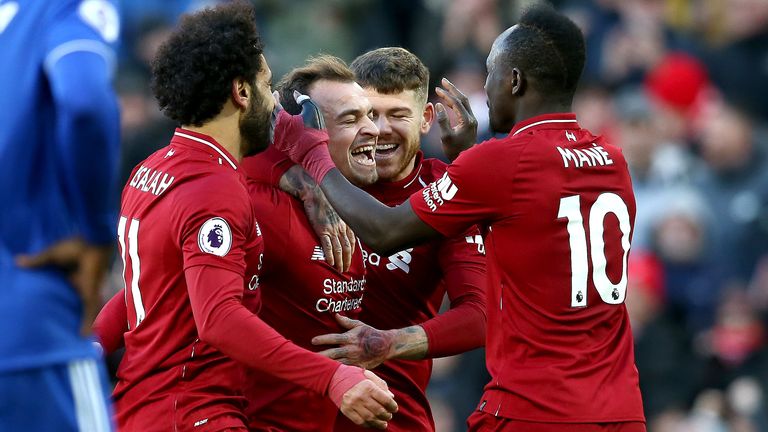 "We lost the game a little bit, and did not keep 100 per cent concentration, but we played on Wednesday and then again today – which is always a bit difficult.
"The boys are really disappointed with the goal we conceded. It will happen one day. In that period we were a bit sloppy, losing the ball here, losing the ball there. Cardiff could live with 1-0 or 2-0, as they know a set-piece can put them back in the game.
"But they did not get back in the game because we closed it with two wonderful goals. We are really happy – 26 points after 10 games is exceptional – so we are really happy."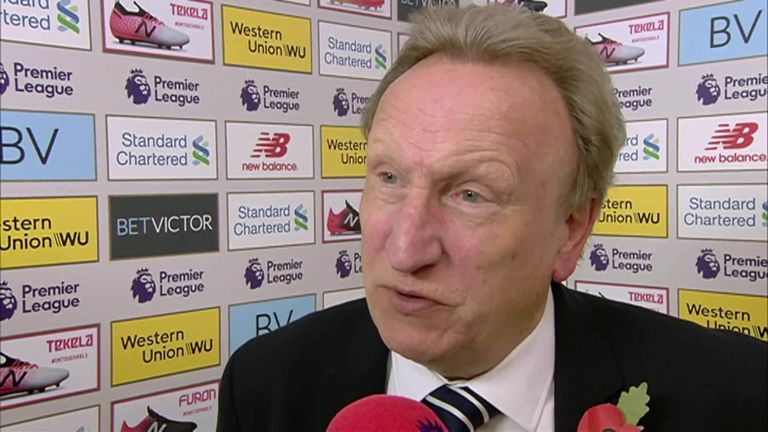 Liverpool looked to be cruising at 2-0 up, but Callum Paterson's close-range strike got Cardiff back in it, before those aforementioned fine, late goals sealed Liverpool's victory. Klopp, though, feels Cardiff deserve credit for getting themselves back in it, with their goal the first Liverpool have conceded at Anfield in the Premier League, since February.
"Yes Cardiff lost a few games already, but it is never clear as they never give up," Klopp added. "That makes them really difficult to play. But we made the best of it and I am really happy about that.
"At 2-1 Cardiff started to believe, but we changed formation and killed it off."
Source: Read Full Article