Dennis Wise pays tribute to Leicester City owner Vichai Srivaddhanaprabha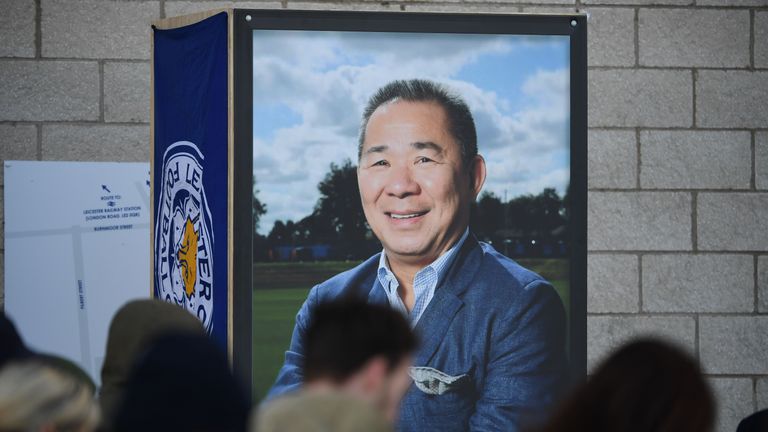 Former Leicester midfielder Dennis Wise praised Vichai Srivaddhanaprabha's contribution to football after the club's chairman died in a helicopter crash on Saturday night.
The 60-year-old Thai businessman was one of five people killed when his helicopter lost control and crashed in a car park at the King Power Stadium following Saturday's 1-1 draw against West Ham.
Leicester owner among five dead in crash
The man who transformed Leicester
'Heartbroken' Schmeichel leads tributes
Under Srivaddhanaprabha's ownership, Leicester secured promotion to the top-flight in 2014 and, against odds of 5,000-1, won the 2015/16 Premier League title.
"The thoughts are with everyone associated to Leicester at the moment, especially the families [affected by] this tragic event," Wise told Sky Sports News.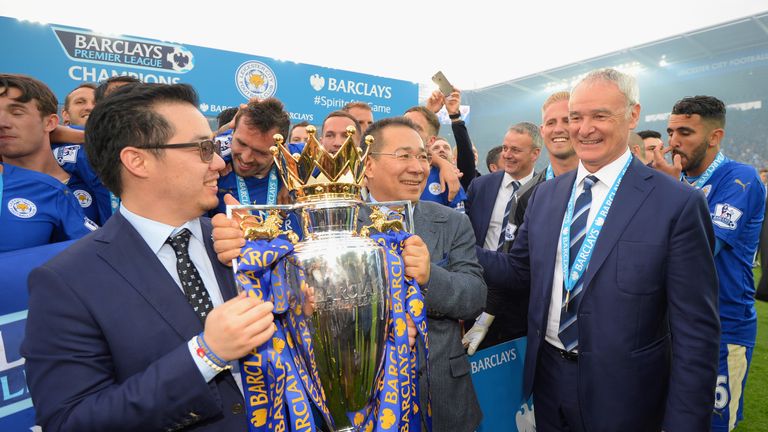 "He has done so much for the community, for the football club, for football in general. He's going to be really missed by everyone.
"You can see the scenes that have occurred with the fans, and everyone involved how they speak so highly of him. It's a sad, sad situation. We're very disappointed to have lost such a top guy."
Saturday's crash has harrowing parallels to an incident 22 years ago, when former Chelsea vice-chairman Matthew Harding was killed in a helicopter accident.
Wise, who spent 11 years at Chelsea, was part of the side that hosted Tottenham at Stamford Bridge four days after Harding died on October 22, 1996, and the former England midfielder recalled that emotional day.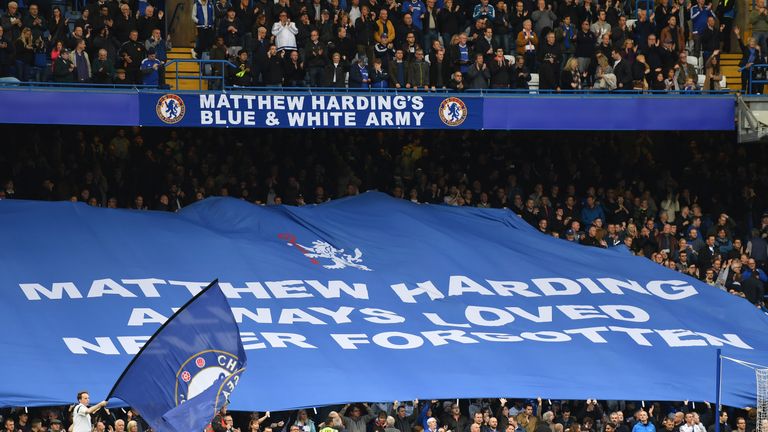 "I remember getting off the bus and Ruud [Gullit] told me what had happened, we had to gather the players and speak to them," Wise said.
"It's very difficult to get your head around. I loved playing football, but that day I didn't enjoy it.
"It was a very emotional day, there's a lot of tears and emotion. It was very difficult to play that day. The crowd were low, we were low, you don't even remember the game.
"You just remember the whole situation that had occurred. It was really, really sad. We were close to his family as well. When you're on a personal point of view, it's different.
"These guys at Leicester, the players know him from a personal point of view. It touches your hearts and it hurts, it really does, and I'm sure they're going to feel exactly the same as we did so many years ago. It's not a nice situation to be in."
Source: Read Full Article