Barcelona and Real Madrid flirt with crisis as flawed clasico promises entertainment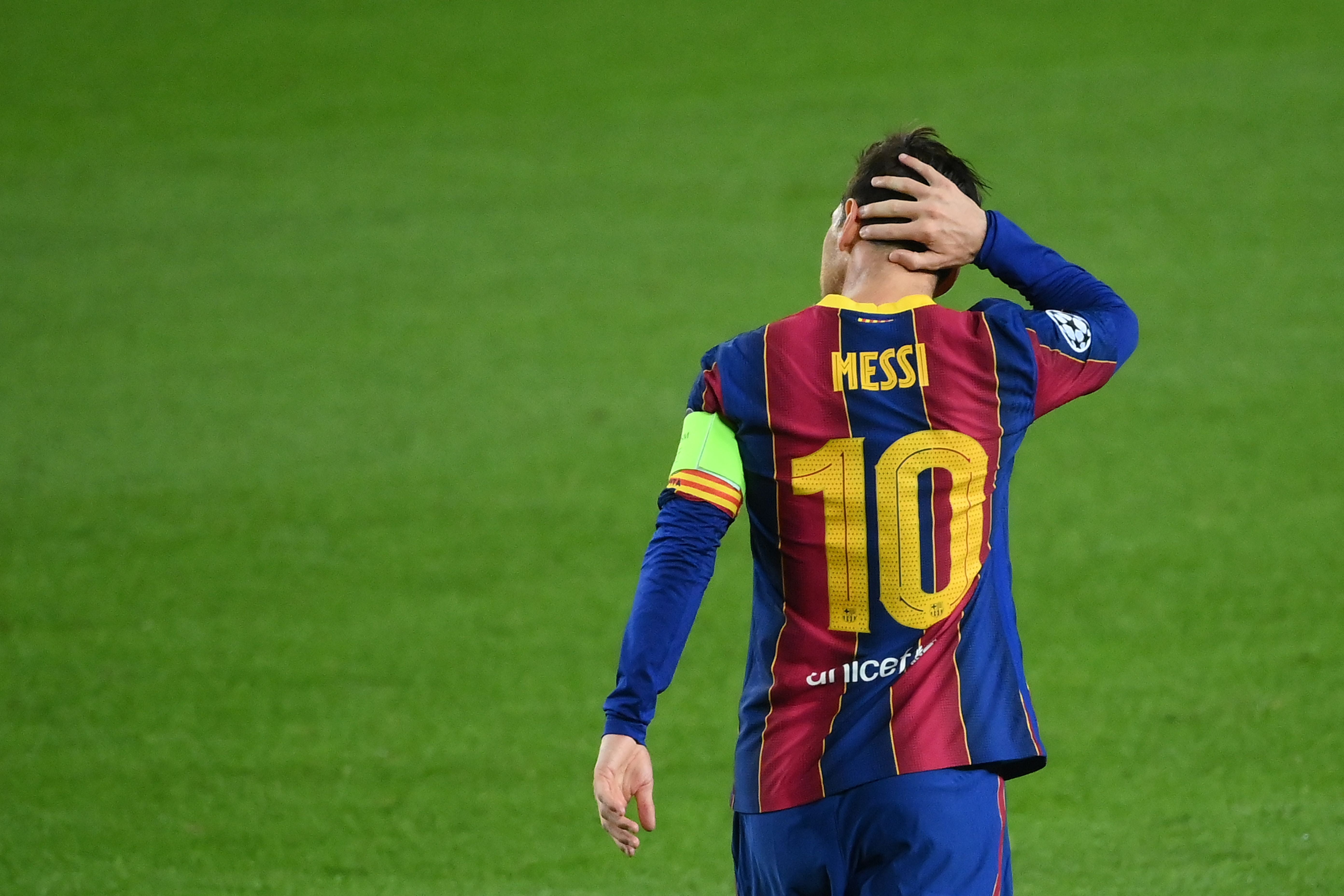 This is only the eighth clasico in history – out of 180 in La Liga – where both sides have lost their previous league game. Barca go in on the back of a defeat to Getafe, Madrid to Cadiz – as well as the midweek humbling at the hands of Covid-hit Shakhtar.
The last time such a double happened, and the only other occasion since the foundation of the Champions League, was 2002-03.
Previous occasions when both sides lost the last league game going into the Clasico
April 2003Jan 1991
Jan 1988
September 1976
September 1950
October 1941
March 1936
That date 17 years ago is all the more relevant because it represented another juncture point in the history of both clubs.
Barcelona were in 2003 at such a low that Joan Laporta won the presidency on the promise of a Cantera-led renovation of the club's entire philosophy, that famously led to the Pep Guardiola era.
Madrid meanwhile won the last silverware of the first Galactico era, a league title that bookended one of the longest trophy droughts in the club's history.
That summer saw Claude Makalele sold and David Beckham purchased, with the club seemingly sacrificing football logic and team balance for celebrity and commercial glamour. It wasn't long until they were facing up to the need for a regeneration of their own.
It feels like we're at a similar point now, but for both clubs, and at the exact same time.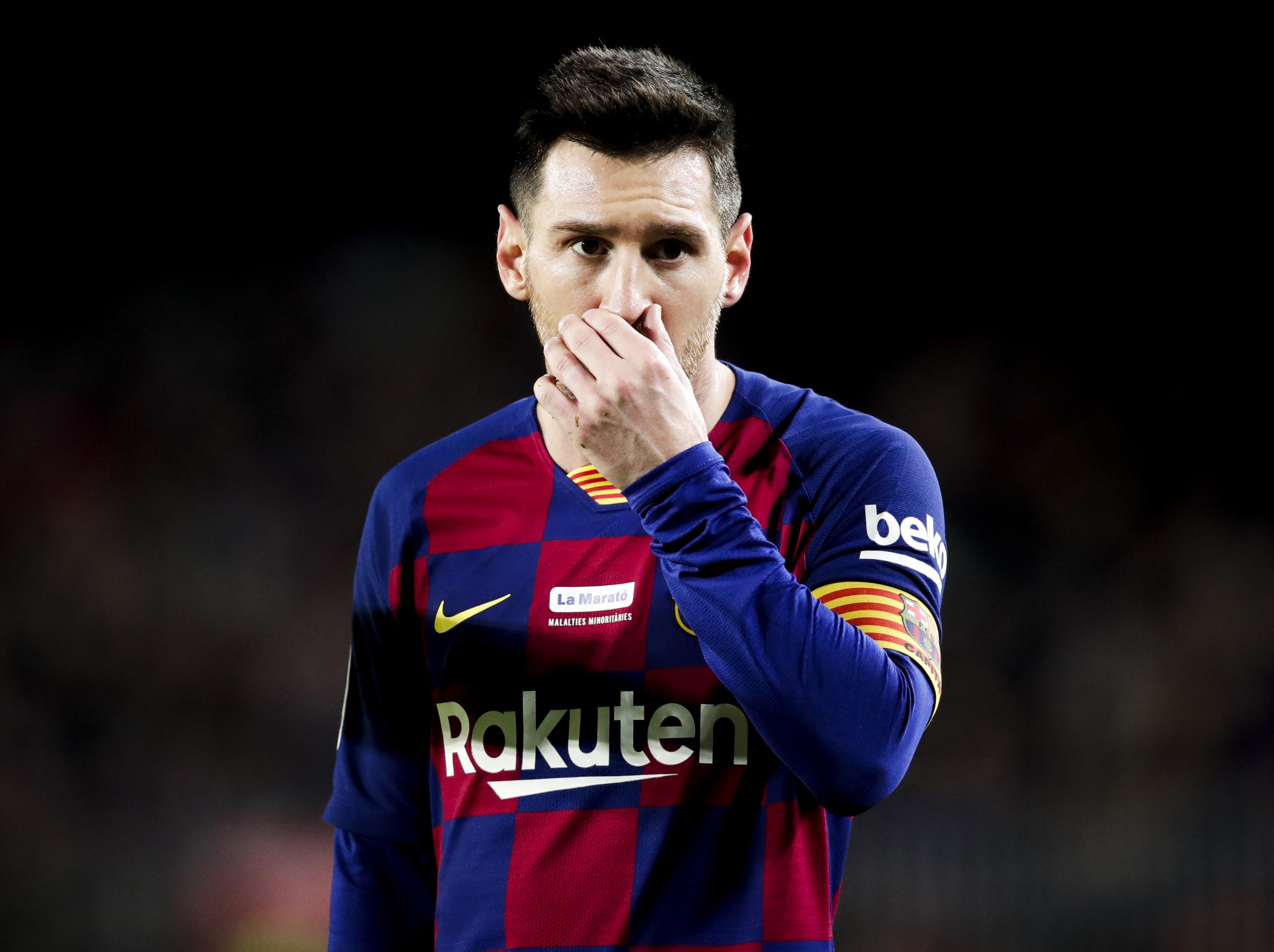 Messi's brilliance endures but El Clasico is no longer the pinnacle
The last 10 years have effectively been the decade of the Clasico, a period when it probably reached a historic peak and became a global mega-event, but that isn't the case anymore
The reality is the fixture has been declining for some time. The last 10 years were truly the decade of the clasico, and its ending has also coincided with the ending of the fixture's supremacy as the greatest game in football. It is almost fitting that the decade's last fixture, in December 2019, was a 0-0. That, coincidentally enough, was also the first blank in the match since 2002-03.
The Covid-19 crisis, as with much else in football, has only exacerbated problems that were already growing. The situation may have ensured that this was the first summer in history where both clubs collectively made a net profit in the transfer market – of €11m – but they were already facing financial issues, for one.
Some of these issues have manifested in the mundane nature of the football.
Both have bloated squads, on huge wages, which means they struggle to move people on. Samuel Umtiti, for example, rightfully refused to go anywhere where he wouldn't be offered the same wage.
The net result is that the clubs can't bring in the sharper players they need, they're left with aging squads, and a staleness that only grows.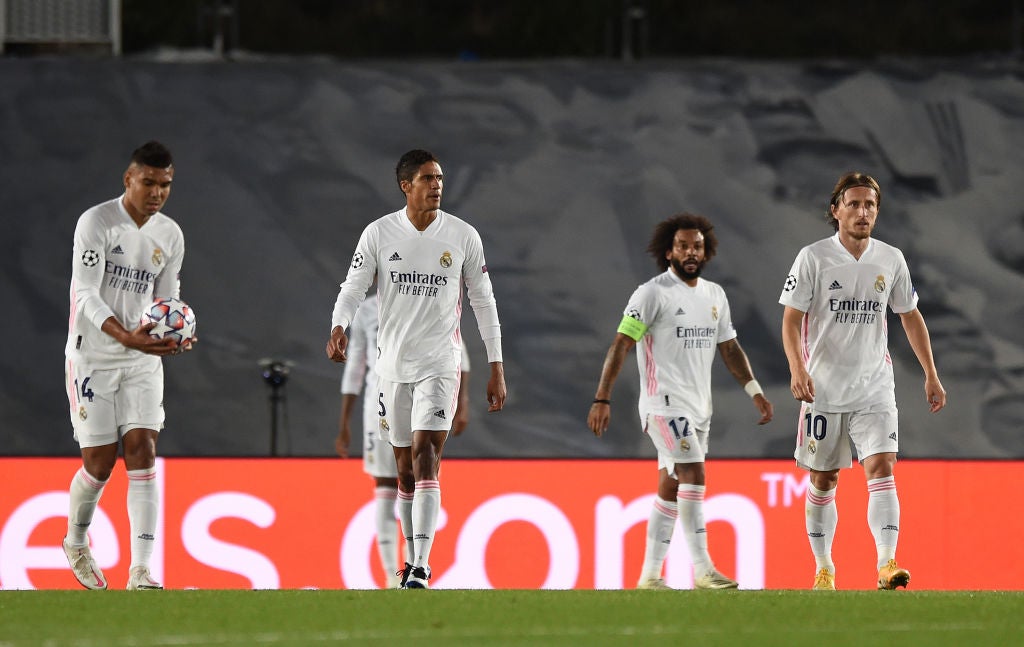 That means they can't exactly play the most cutting-edge football, but there are some who feel it goes deeper.
As ever, the clasico two may reflect the wider strength of Spanish football. That also goes beyond the fact Messi is one of the few remaining global stars in La Liga.
One elite Spanish coach privately confided to The Independent that "the country's football has become slow, and has been overtaken by Serie A in attacking football, and intensity".
This can best be seen in Barca's famous pressing-possession philosophy, that has underpinned Spain's national style for over a decade. Rarely has a model looked so badly in need of being updated.
It now looks so plodding compared to the Germanic pressing that currently dominates top-level football. Intensity and athleticism has totally overtaken intricacy and technique, almost literally.
Barca were overrun, as much as anything, in that Champions League quarter-final humiliation to Bayern Munich. The German champions had a much more modern interpretation of pressing, and work off the ball. It was a side of the system totally missing with Barca.
Luis Enrique is said to be acutely conscious of this with the Spanish national team, and in that sense may have been ahead of his time with Barca between 2014 and 2017. He is obsessed with "verticality" and "directness".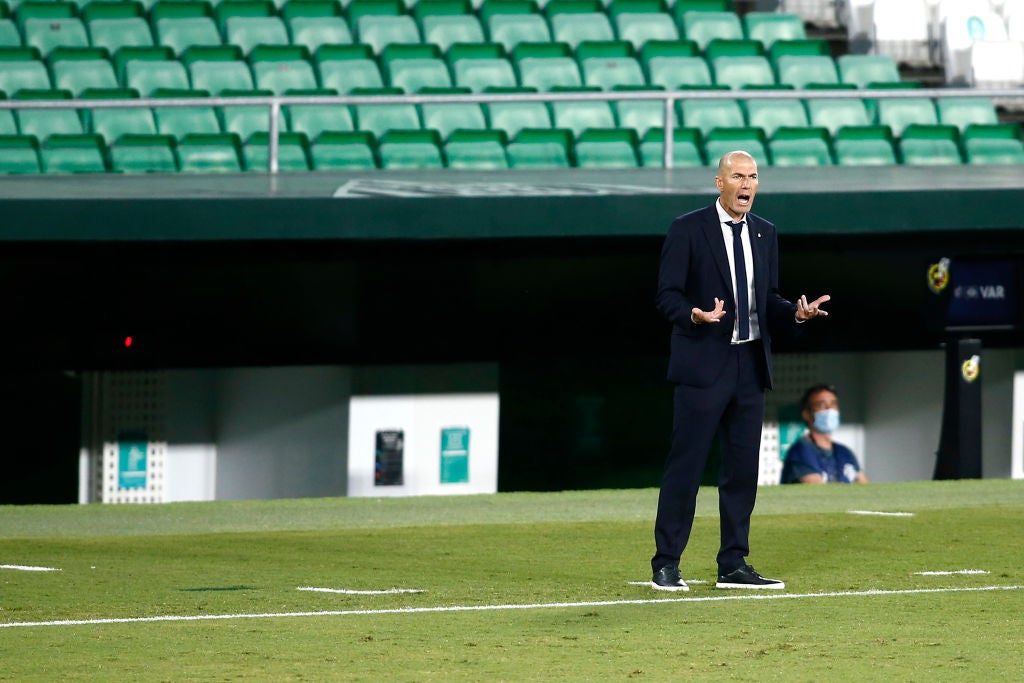 Barca and Madrid could do with much more of both, although it's probably impossible to introduce without a younger profile of player.
It's also impossible not to wonder what these teams would look like with, say, a Jurgen Klopp at Camp Nou or a Pochettino or Conte at the Bernabeu. It would be very different.
From that perspective, the situation could have some positives, and unintended consequences.
We may well have a Spanish champion outside these two and Atletico Madrid. The ingredients are at least in place for the most open Spanish league in almost two decades. The talent line hasn't stopped, either. The current generation of Spanish young players is said to be the best in a decade, whatever about the debate surrounding their style they play.
It may also end up hastening bigger shifts at the two big clubs.
How football became broken beyond repair
The game is going through an unprecedented period of financial and competitive imbalance. Miguel Delaney investigates how we got here and – crucially – whether the dominance of the mega-rich is here to stay
Perez, after all, would be foolish to indefinitely listen to this aging group of players and what they want.
There has actually never been a better time to bring in a Pochettino or a Conte, especially if they can't spend and must lean towards academy graduates. Hungry young players are the best possible profile for intense approaches.
For now, there are questions over whether Zinedine Zidane is actually equipped for this particular job. Firing a rebuild is a very different task to facilitating top-performing talent.
One requires ferocious energy, the other calm measure. There are then other questions over his overall quality as a manager, which is something he shares with Ronald Koeman.
For this weekend, none of this automatically means this will not be a dull clasico. This Premier League season has proved how conducive error is to entertainment.
It is not, however, conducive to the excellence that has really marked this fixture apart in global football. That is a problem they now share, as both stand on the brink of a football crisis, exacerbated by a real-world crisis.
This weekend get a £10 free bet with Betfair, when you bet £10 on a Same Game Multi on the Premier League. Terms: Min £10 Same Game Multi bet on any EPL match this Fri – Sun. Free bet valid for 72 hours, awarded at bet settlement. Excludes cashed out bets. T&Cs apply.
Source: Read Full Article