Andriy Yarmolenko injury 'very difficult' for West Ham, says Manuel Pellegrini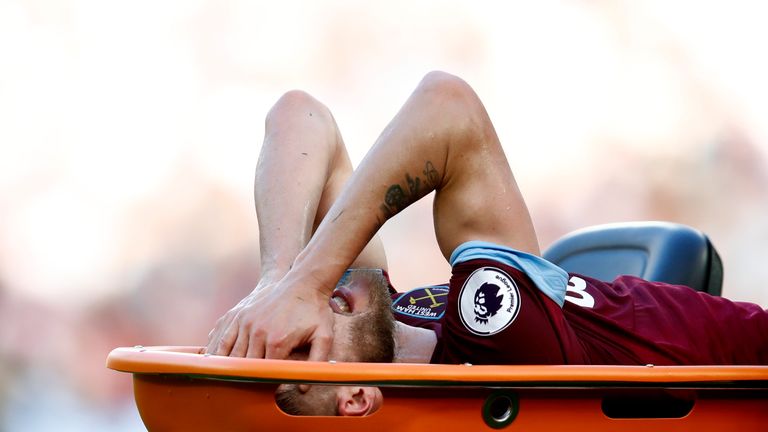 Manuel Pellegrini says Andriy Yarmolenko being sidelined for several months following Achilles surgery is a "very difficult" blow for the team.
Yamolenko, who joined West Ham in the summer from Borussia Dortmund, is out for six months after tearing his Achilles tendon in the Hammers' 1-0 defeat against Tottenham last weekend.
West Ham have a number of injured players missing ahead of this weekend's trip to Leicester, including Jack Wilshere, Manuel Lanzini and Pedro Obiang, who is set to return for the Carabao Cup game against Spurs on October 31.
Asked about Yarmolenko's injury, Pellegrini said: "It's very disappointing because he was an important player for us. He was one of the players who arrived this season to have more technical players.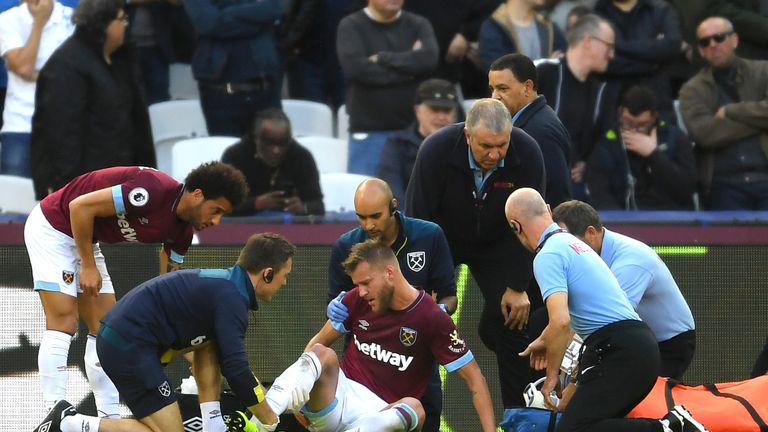 "We also have (Manuel) Lanzini and (Jack) Wilshere out so that's three players in same position. It's really a pity and it's very difficult for the team."
Andy Carroll has yet to feature for West Ham this term after suffering a recurrence of an ankle problem during pre-season, but Pellegrini says the striker is "improving" and could return against Huddersfield on November 10.
"Andy Carroll and Jack Wilshere are still recovering, the same as Lanzini and Carlos Sanchez," added Pellegrini.
"Andy is working sometimes with the squad. He is improving – I hope that he can play the last game before the international break, if we are 100 per cent sure."
Pellegrini also called on his team to create more chances and score goals after losing their last two games by a 1-0 scoreline.
"If you saw the team against Tottenham, the team that deserved to win was us. But we didn't," said Pellegrini.
"But also in the last four games, in three of them, we didn't score goals. Something is missing – we have to create more chances and score the ones we create."
Source: Read Full Article