Rugby Football Union to introduce in-season breaks for players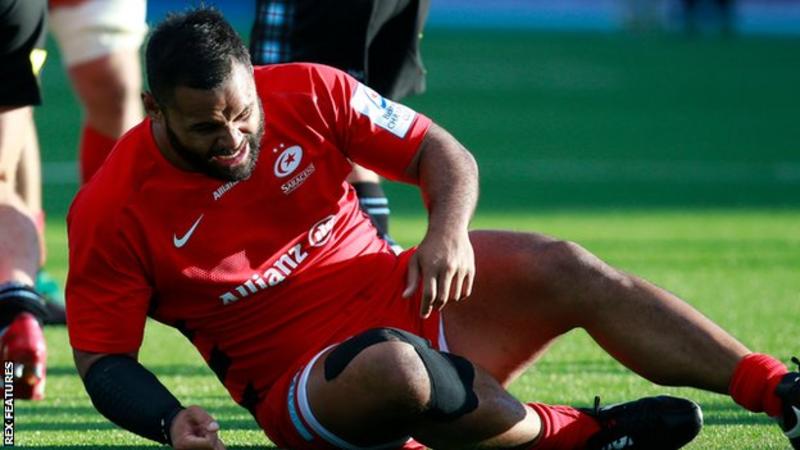 The next three English domestic rugby union seasons will include in-season breaks, with players limited to a maximum of 35 matches per campaign.
The measures, beginning 2019-20, are designed to protect players during a demanding schedule that includes the 2019 World Cup and 2021 British and Irish Lions tour of South Africa.
However, the domestic season has been extended, with 2019-20 running from 21 September to 20 June, although a "mandatory five-week post-season rest" period is also in place.
The key announcements include:
Guaranteed in-season breaks for players in each of the three seasons.
Mandatory five-week post-season rest for all players, which includes two weeks' absolute rest and three weeks' active rest.
Minimum 10 weeks off/pre-season for players in the England Senior Elite Player Squad.
Minimum 12 weeks between the Premiership final and round one of the following league season.
Maximum 35 match involvements (more than 20 minutes) in any one season for all players.
Maximum 30 full game equivalents (reduced from 32) in any one season for all players.
England players to have a mandatory rest week if playing all international matches and more than 65% of total minutes (reduced from 80%).
"This new agreement gives players guaranteed in-season breaks for the first time and reduces playing thresholds, while protecting the five-week post-season break that was already in place," said Rugby Players' Association chief executive Damian Hopley.
"It is fundamental that players had their say in the shaping of this new season structure and I must commend the hard-work and diligence of the RPA players' board throughout this lengthy process."
Source: Read Full Article