RFU facing losses of up to £50m due to coronavirus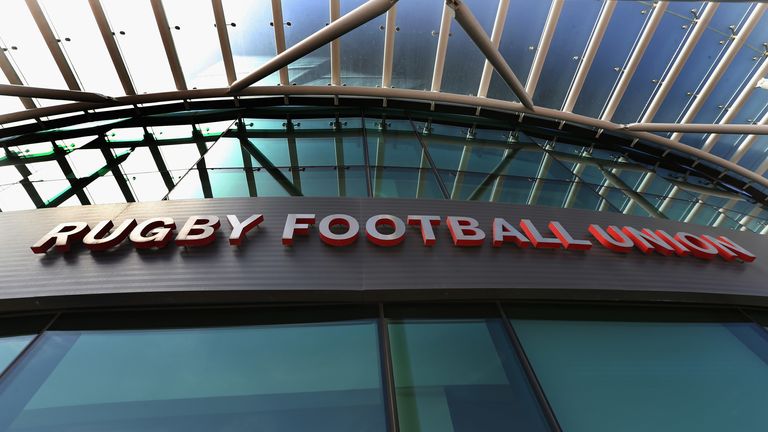 The RFU is facing revenue losses of up to £50m over the next 18 months due to the coronavirus pandemic.
The governing body of English rugby revealed the figure as it outlined plans to provide a £7m relief package for community clubs affected by the coronavirus pandemic.
RFU executives have agreed to take a 25 per cent pay cut in the face of the global health crisis but the organisation insists it "a firm plan" in place to deal with the losses.
"The RFU had budgeted for a loss-making year within a four year cycle due to the costs of the 2019 RWC campaign and hosting only two home Six Nations games," the RFU said in a statement.
"The loss will now be considerably more as we face challenges similar to businesses across the country.
"The RFU's biggest asset is also a major cost and the closure of Twickenham Stadium has a significant impact on the revenues we can generate to re-invest back into the game. In that sense we are like every other club in the Union, when we do not stage matches and events we do not generate revenue.
"Based on our planning assumption we estimate RFU revenue losses over the next 18 months to be approximately £45-£50m and have a firm plan in place to mitigate this.
"The RFU Executive Team will be taking a cut in remuneration in excess of 25 per cent. In addition, combined Board fees will be reduced by 75 per cent.
The relief package announced by the RFU includes "monies ring fenced and diverted for the community game as well as additional funding".
According to the RFU, these measures include:
An early release of £800,000 cash due to clubs through the ticketing fund.
Early release of final funding payments (£600,000) to Constituent Bodies and suspension of the activity plans against which this was allocated, enabling them to utilise this to provide "immediate support grants" to clubs most in need. In addition £400,000 will be made available to Constituent Bodies who elect to match fund from their own reserves.
A suspension of the Quarterly loan repayments for clubs with outstanding loans due in April (£335,000).
The creation of a £5m support loans programme, offering loans of between circa £2k and circa £10k to clubs, with deferred re-payments for six months and repayable over three years.
Earlier on Wednesday, the Welsh Rugby Union has confirmed that a hardship payment of £1,000 has been made to its 320 member clubs.
The 2019-20 domestic season was cancelled last Friday due to the coronavirus pandemic, but a WRU update has detailed a plan for Welsh rugby "to emerge from the current crisis with all teams and clubs, whether they be amateur, semi-professional or professional, intact and able to have a sustainable future".
Source: Read Full Article