NFL Referees Association critical of call to remove Hugo Cruz from officiating role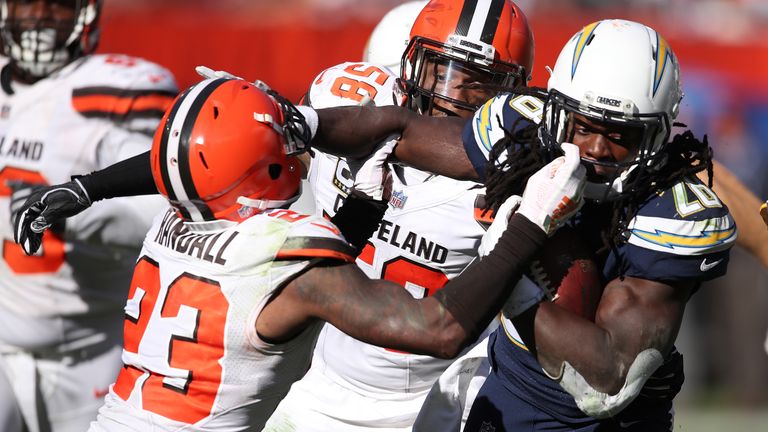 The NFL Referees Association has criticised the decision to remove Hugo Cruz from the NFL's list of officials mid-season.
Cruz, according to multiple reports, was fired "for performance reasons" and becomes the first official to be removed during the season in the Super Bowl era.
He had been under scrutiny in recent weeks after it became known he was the official who missed an obvious false start late in the second quarter in a game between the Los Angeles Chargers and Cleveland Browns, a decision that led to a Chargers touchdown.
The NFL declined to comment on the reports of Cruz's dismissal, but the referees' union reacted swiftly.
"The NFL has a troubling history of knee-jerk reactions with an eye on public relations, and clearly it has not learned from past mistakes," the NFLRA said in a statement.
"The NFLRA will protect the collectively bargained rights of all officials and will challenge this reckless decision through the grievance process."
Source: Read Full Article