Dominique Rodgers-Cromartie Retires Rather Than Keep Playing For The Raiders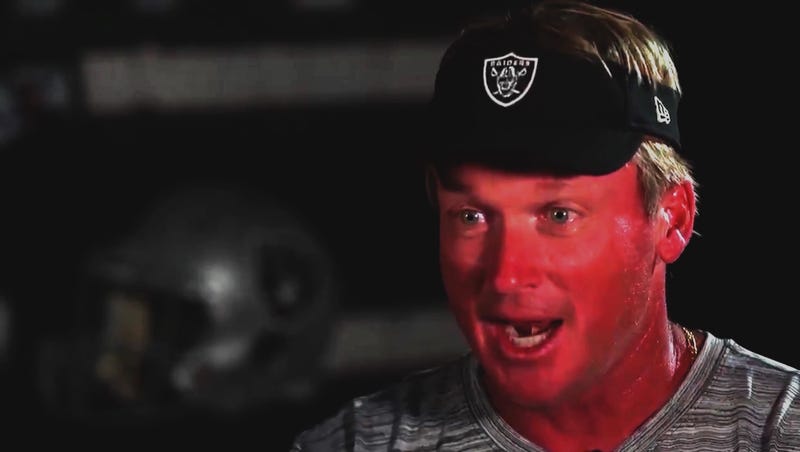 Former Giants and Cardinals defensive back Dominique Rodgers-Cromartie has announced his retirement today. He doesn't appear to have suffered a season-ending injury, so perhaps his midseason departure has to do with the wear and tear, physical and emotional, of playing for the 1-6 Oakland Raiders.
DRC didn't specify his reasoning, although he did write, "I'm at peace with my decision. Y'all may not understand and that's kool!!!"
Rodgers-Cromartie had played on defense in every Raiders game this season until last Sunday, when his snap count was reduced to zero and he was limited to special teams for who knows why. Head coach Jon Gruden has made a habit of this with his defensive unit. Defensive back Gareon Conley, who had only been on special teams in Week 6's game, took the bulk of the snaps against the Colts in Week 8. The mix-and-match approach has been ineffective all season, and it didn't particularly help in this specific case: The Raiders lost to Indianapolis, 42-28.
Whether that demotion was the catalyst, or whether there was some other factor, Rodgers-Cromartie is done after 11 seasons. He at least gave Gruden the courtesy of not retiring in the middle of a game.
Source: Read Full Article