Browns Don't Stop At Firing Hue Jackson, Shitcan Todd Haley, Too [Update]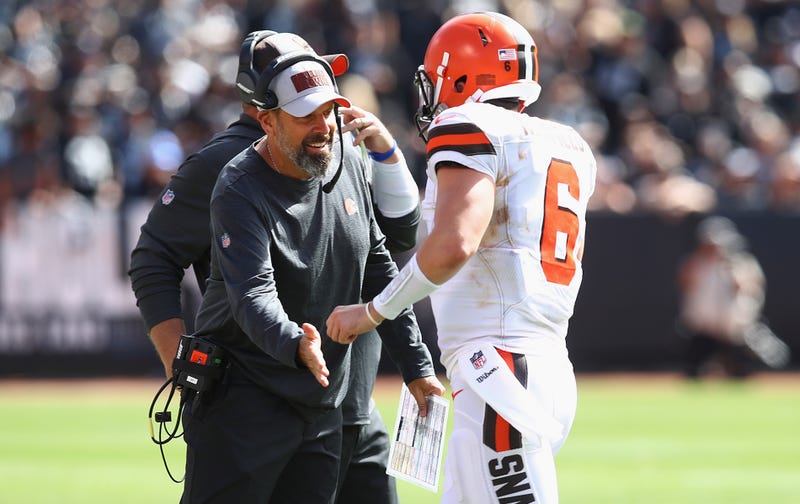 Todd Haley must've thought he was safe when the Browns fired Hue Jackson today, huh? How long did that last, a little over an hour?
The Browns had been dealing with a conflict of sorts between their head coach and offensive coordinator, because it didn't seem like Haley very much care to follow Jackson's orders. Before Sunday's game, NFL Network's Ian Rapoport had reported that the team was considering two options if the offense continued to be dysfunctional: fire Jackson or fire Haley. It seems those options were not mutually exclusive!
Defensive coordinator Gregg Williams, who is also a shithead, is still employed for now. The Browns named 71-year-old offensive assistant Al Saunders as the interim head coach. (Update: It's actually Williams.) Saunders, his enormous playbook, and walrusy O-line coach Bob Wylie will turn this 2-5-1 team around.
Update (2:14 p.m. ET): Williams, not Saunders, will be the interim head coach, according to Mary Kay Cabot. I hope those players like yelling.
Advertisement
Update (2:20 p.m. ET): Saunders won't even be offensive coordinator! Former Alabama quarterback Freddie Kitchens is taking that role.
Source: Read Full Article