The Cavs Can Even Screw Up The Firing Of A Lousy Head Coach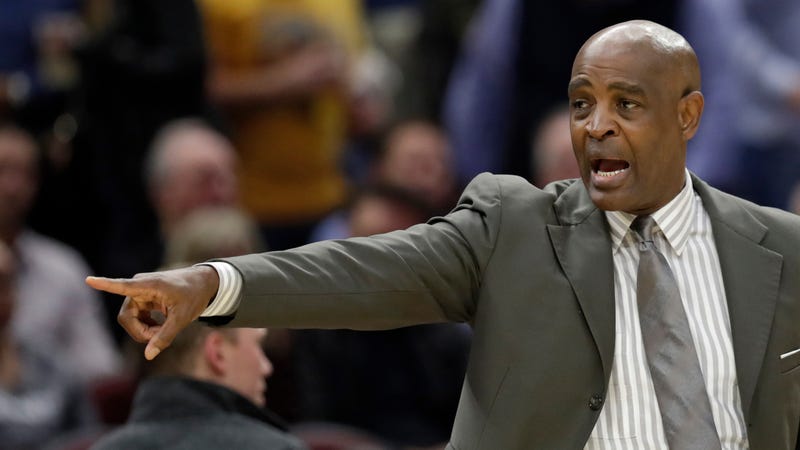 What a weird, awkward situation they're brewing up in Cleveland. The Cavs fired head coach Tyronn Lue Sunday morning, apparently without establishing whether their intended interim replacement was willing to accept the job, and now they appear to be gearing up the tank. Kevin Love is dead; they've shelved J.R. Smith and are reportedly exploring trades for Kyle Korver—whatever else can be said for Smith and Korver, keeping them and using them would certainly be better for the Cavs' chances of winning games. But since they have almost no chance of winning enough games to be a playoff team, they probably have more interest right now in not winning games.
So they're asking Larry Drew to take over a team staring into the abyss of a long, hideous rebuilding project, and during the ugliest, most dismal part of it, when they don't even have a bunch of shiny new blue-chippers to develop. Drew understandably wants to be compensated for this miserable assignment, instead of taking over additional responsibilities while continuing to be paid like an assistant. The Cavs apparently have other ideas:
Drew, who is one of the league's highest-paid assistants at nearly $1 million this season, is seeking an adjustment to his contract that would guarantee him additional money in return for assuming the interim job. His deal is up in July.
"There are no updates, which I'm very disappointed about," Drew said Tuesday. "I'm going to be professional and I'm going to do my job. It's been close to 72 hours."
Dan Gilbert appears to be taking advantage of Drew, who is maybe a little too eager to burn his own leverage by announcing to the world that he "would never quit." Brian Windhorst and Adrian Wojnarowski say the Cavs and Drew could be on the verge of reaching "a peculiar stalemate," presumably one where Drew is the acting head coach but not the interim head coach, because the Cavs refuse to pay him like anything more than an assistant coach, while he is in fact performing the duties of a head coach. This never would've happened while LeBron was running their basketball operation.
Source: Read Full Article