Reasons for optimism as the New York Knicks strive to rebuild their reputation
One play-off series win in 18 years, organisational dysfunction and an arduous season ahead without their best player – but there are reasons for optimism for the New York Knicks, writes Lee Harvey.
The New York Knicks franchise is worth $3.6bn, according to Forbes magazine's annual valuations of the 30 NBA teams published in February 2018.
The Knicks have topped this Forbes list for the past three seasons and, thanks to a renovation of their Madison Square Garden arena, will likely continue to do so.
That financial success has not been mirrored on the court.
Since 2000, they have won just one playoff series (a 2013 first-round success over the Boston Celtics). Their regular season record in 2015, 17-65, was the worst in franchise history.
Golden State Warriors @ New York Knicks
Live on Sky Sports Arena, Saturday 12:30am
Without their 7ft 3in young Latvian star Kristaps Porzingis – currently recuperating from an ACL injury and not scheduled to return until February next year – the Knicks are odds-on to post a losing record this season. It will be their sixth in succession.
The statistics are damning. The recent history borders on shameful. Over the years, blame has been laid at the door of team owner James Dolan, former team presidents and coaches alike.
Yet oddly, none of that seems to sting like it once did. Regardless of the negative prognosis for this current season, there is a faint sense of optimism, albeit long-term optimism, around the New York Knicks.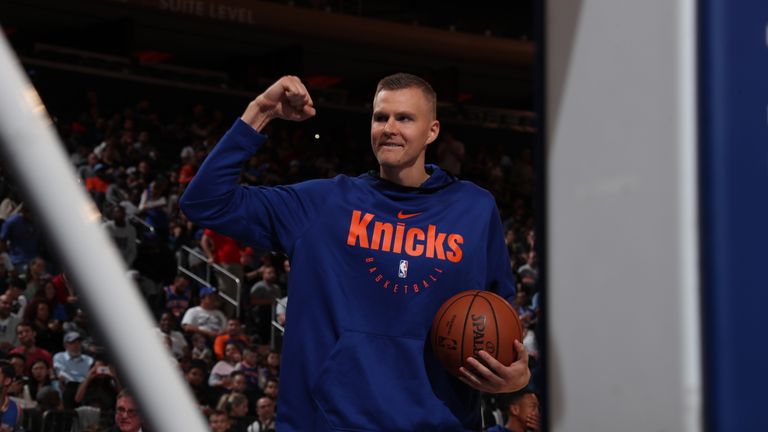 How is that possible?
It starts in the front office. The June 2017 firing of team president Phil Jackson, a Knick legend as a player and 11-time NBA title-winning coach (with the Chicago Bulls and Los Angeles Lakers) after a baffling three-year tenure running the team opened the door to a new era.
Jackson's record as an NBA coach is peerless. But he was out of his depth as a team president in the modern NBA. He publicly feuded with then-franchise star Carmelo Anthony throughout his tenure. He appointed coaches Derek Fisher, Kurt Rambis and Jeff Hornacek and immediately undermined them, ordering them to run the triangle offense with which Jackson won NBA titles in his coaching heyday. His relationship with Porzingis was fracturing at the time of his firing.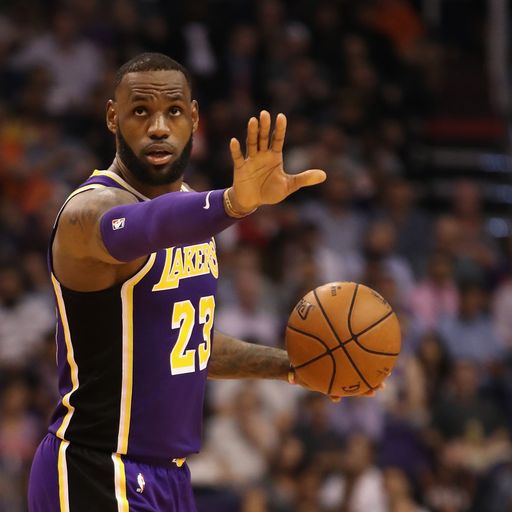 NBA alerts on your phone!
Receive the latest NBA news, top plays & features with the Sky Sports app – find out more
Commitment to building through the Draft
With Jackson gone, responsibility for the direction of the team fell on the shoulders of team president Steve Mills and general manager Scott Perry. They started their partnership knowing the Knicks were perceived as a dysfunctional organisation, one big-name free agents were keen to avoid.
That perception has started to change. Mills' public declaration that the Knicks would not trade away future first-round draft picks in exchange for players purported to provide a short-term 'win now' fix seemed obvious, almost GM 101, but for long-time Knicks fans it was an important statement.
Previous Knicks regimes had done just that on numerous occasions – most notably the indefensible July 2013 trade for Andrea Bargnani – killing the team's development and salary cap flexibility in the process.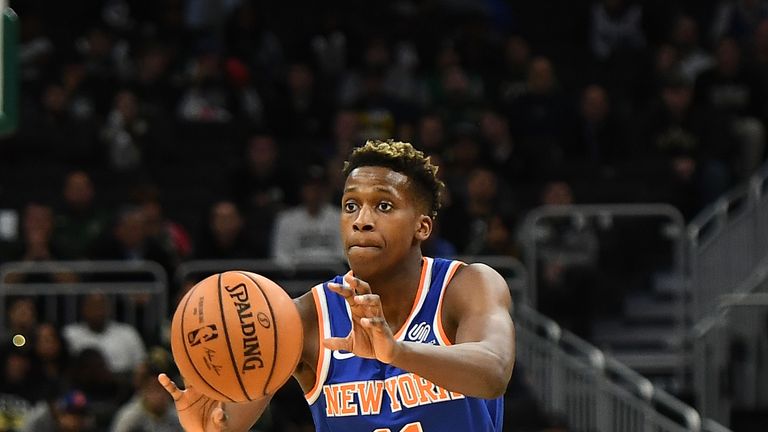 "We are going to build this team the right way," Mills told SlamOnline in September. "We're not going to take shortcuts. We're not going to trade away our draft picks."
Mills and Perry inherited guard Frank Ntilikina, selected No 8 in the 2017 Draft, Jackson's last act before his firing. In the 2018 Draft, they added small forward Kevin Knox (selected ninth in the first round) and used their second-round pick on center Mitchell Robinson.
None of these players are franchise-changing stars, but they form a young core who, long-term, can grow around Porzingis. Knox, in particular, has impressed, earning significant playing time off the bench until he suffered a minor ankle injury.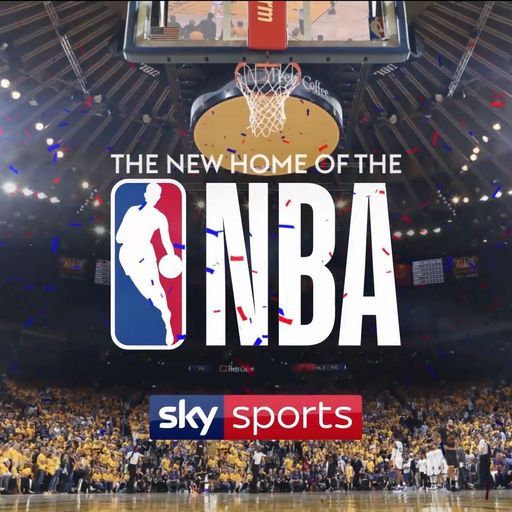 Follow Sky Sports NBA on Twitter
See the NBA's best plays and stay up to date with the latest news
Nobody beats the 'Fiz'
This summer Mills and Perry hired a coach to take the next step in their franchise makeover, former Memphis Grizzlies coach David Fizdale.
Fizdale led the unfashionable Grizzlies into the play-offs. He had started out as an intern at the Miami Heat, working as a video coordinator under Pat Riley and Erik Spoelstra as the LeBron James-led Heat won two NBA titles in four years.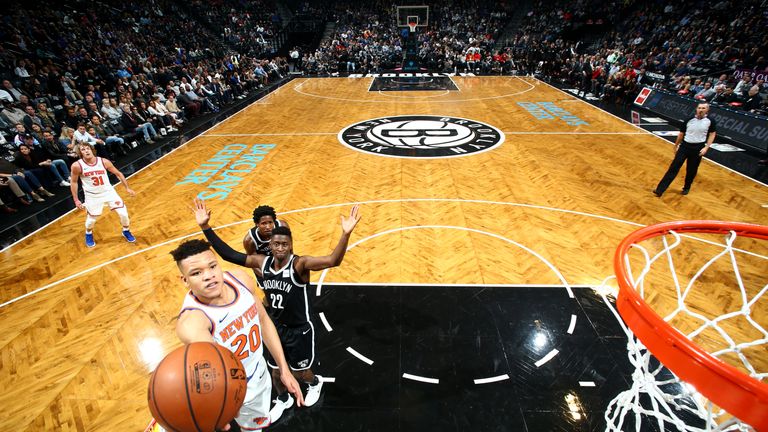 In a recent interview with the New York Daily News, Heat legend Dwyane Wade said of Fizdale: "I think he has already changed that perception [of the Knicks]. Players around the league want to play for 'Fiz'. That doesn't mean it's going to happen right away. But if you ask players around the league [to name] the coach they want to play for, Fiz's name would come up."
Fizdale backed up Wade's endorsements with his own actions. His first move as Knicks coach? He jumped on a plane to Latvia to outline his plans to Porzingis.
'There is a change in how people perceive us'
With a young core of players in place, the acid test of the Mills/Perry/Fizdale makeover will come next summer. Without Porzingis for a large portion of this season, the odds of having another high first-round draft pick are good.
More importantly, they will have around $30m in salary cap space to acquire a big-money free agent at the moment several of the league's top players – including Kevin Durant, Kyrie Irving, Kemba Walker and Klay Thompson – become available.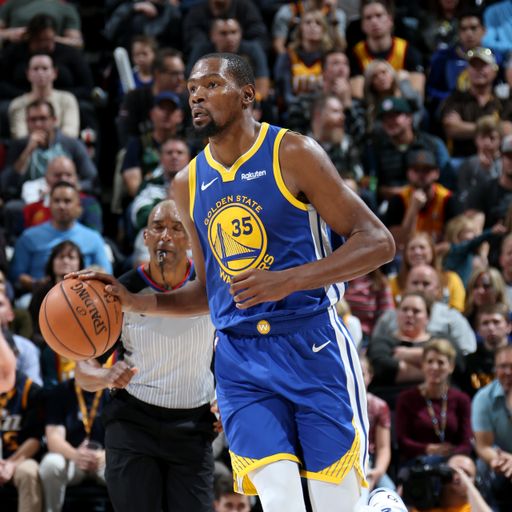 Knicks fans woo Durant
New York Knicks fans put up Kevin Durant billboard
There will be stiff competition for these players, of course. But the Knicks will legitimately be in the conversation, something that until recently wasn't the case. Even journeyman forward Greg Monroe once turned the Knicks down in free agency when Jackson was at the helm, unconvinced the president could build a strong team around him.
As Mills told SlamOnline: "We know there is a change in how people perceive us. If we do all the things that we're supposed to do over the course of the year, we'll be in a good place [to attract free agents]."
This season will likely bring more short-term pain on the court for the Knicks. Without Porzingis, they are woefully short of firepower and will struggle to win 25 games.
But the foundations are in place for future success.
The only caveat? Knicks fans will have to wait a little longer for the good work of Mills, Perry and Fizdale to bear fruit on the court.
Friday night's fixtures
Sky Sports is the new home of the NBA in the UK with live coverage throughout the week, including selected live games free to all Sky subscribers via Sky Sports Mix.
And www.skysports.com/nba will be your home for news, reports, video and features throughout the season while you can follow us @SkySportsNBA
Source: Read Full Article