Joel Embiid takes another shot at Andre Drummond after dominant win for 76ers
The Joel Embiid-Andre Drummond feud is ramping up with each passing game between the two.
Embiid had the better of their latest meeting as he scored 39 points – with 32 in the first half – and grabbed 17 rebounds in the Philadelphia 76ers' 109-99 win over the Detroit Pistons on Saturday.
And having secured his team's sixth win of the season, the 24-year-old took to Twitter to continue his beef with Pistons center Drummond, who finished the game with just eight points and nine rebounds.
I own a lot of real estate in @andredrummondd head and I'm on my way to build more ??? #Bum #TheProcess pic.twitter.com/Mrf2NcNL4r
"I own a lot of real estate in @andredrummond head and I'm on my way to build more #Bum," he tweeted.
The rivalry began on October 23 last year, when Embiid was critical of Drummond's defence, who then took to Instagram after the two teams met earlier this season to claim Embiid was "fat, outta shape and talks all day".
Drummond had been ejected from that game after Embiid flopped – he was later warned by the NBA for his reaction to Drummond accidentally grazing his face – and despite his team losing the game, Embiid couldn't help himself.
"I think I own a lot of real estate in his head," Embiid said after the game. "We lost, so I'm not supposed to talk trash, but he knows damn well that he can't guard me."
Big talk, but with such a dominant performance, 'The Process' is backing it up on the court. He leads the team in points and rebounds and blocks through 10 games this season in a promising start for the Sixers.
The two teams meet again in Detroit on December 7 – and then again in Philadelphia on December 10 – so expect more verbal sparring before Christmas in the East.
Click on the video above to watch Embiid's big night against the Pistons.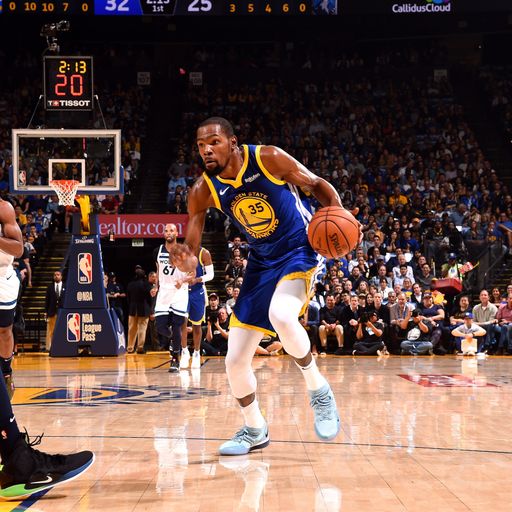 NBA alaerts on your phone!
Receive the latest NBA news, top plays and features with the Sky Sports app – find out more
On Saturday November 10, you will be able to follow the Milwaukee Bucks @ Los Angeles Clippers, also available on a free live stream, from 8:30pm on skysports.com and the Sky Sports app.
Sky Sports is the new home of the NBA in the UK with live coverage throughout the week, including selected live games free to all Sky subscribers via Sky Sports Mix.
And www.skysports.com/nba will be your home for news, reports, video and features throughout the season while you can follow us @SkySportsNBA
Source: Read Full Article