Dom Sibley and Zak Crawley settle in as England make assured start
England got off to the ideal start in the third Test against South Africa with an unbeaten opening stand of 61 to take them through to lunch.
Zak Crawley (20*) and Dom Sibley (30*), batting together for just the third time, got to know each other a little better with two hours of serene and uncomplicated time in the middle. This is England's longest opening partnership in terms of overs (27) since October 2015, 58 Tests ago.
They left with ease, picked off singles and registered their first half-century stand with the strong possibility of going much further into a hot day in Port Elizabeth. Faf du Plessis, who lost the toss for the third consecutive time this series – his record over an extended period is not that great, either – spent much of the session chopping and changing bowlers and ends to no avail.
Download the new Independent Premium app
Sharing the full story, not just the headlines
The toss brought with it confirmation of two other matters beyond Joe Root's luck with the coin.
The worst kept secret was confirmed as Mark Wood replaced James Anderson in the XI from Cape Town. And a surprise of sorts that Dane Paterson was given the nod for his Test debut over allrounder Dwayne Pretorious.

South Africa vs England – in pictures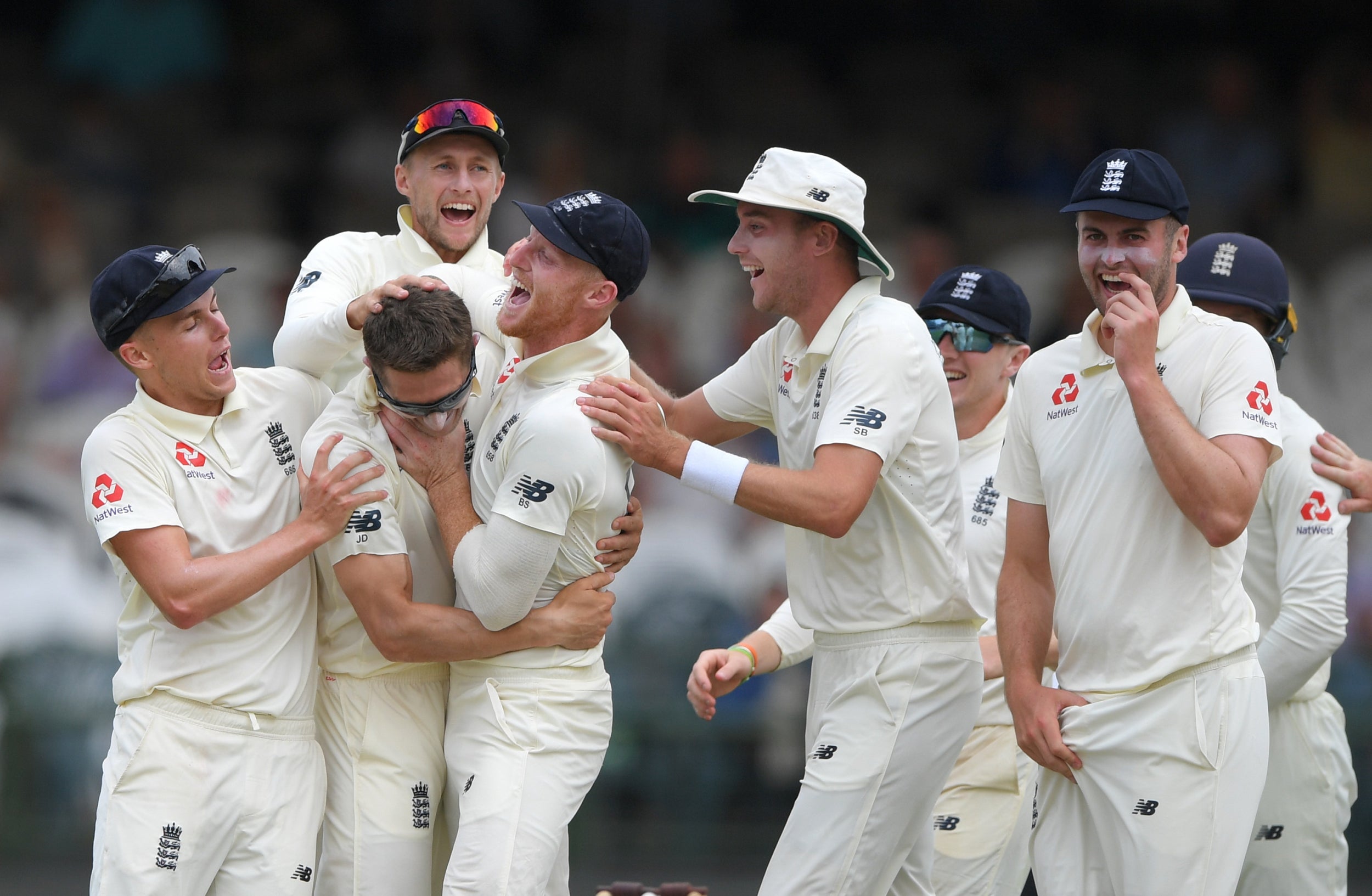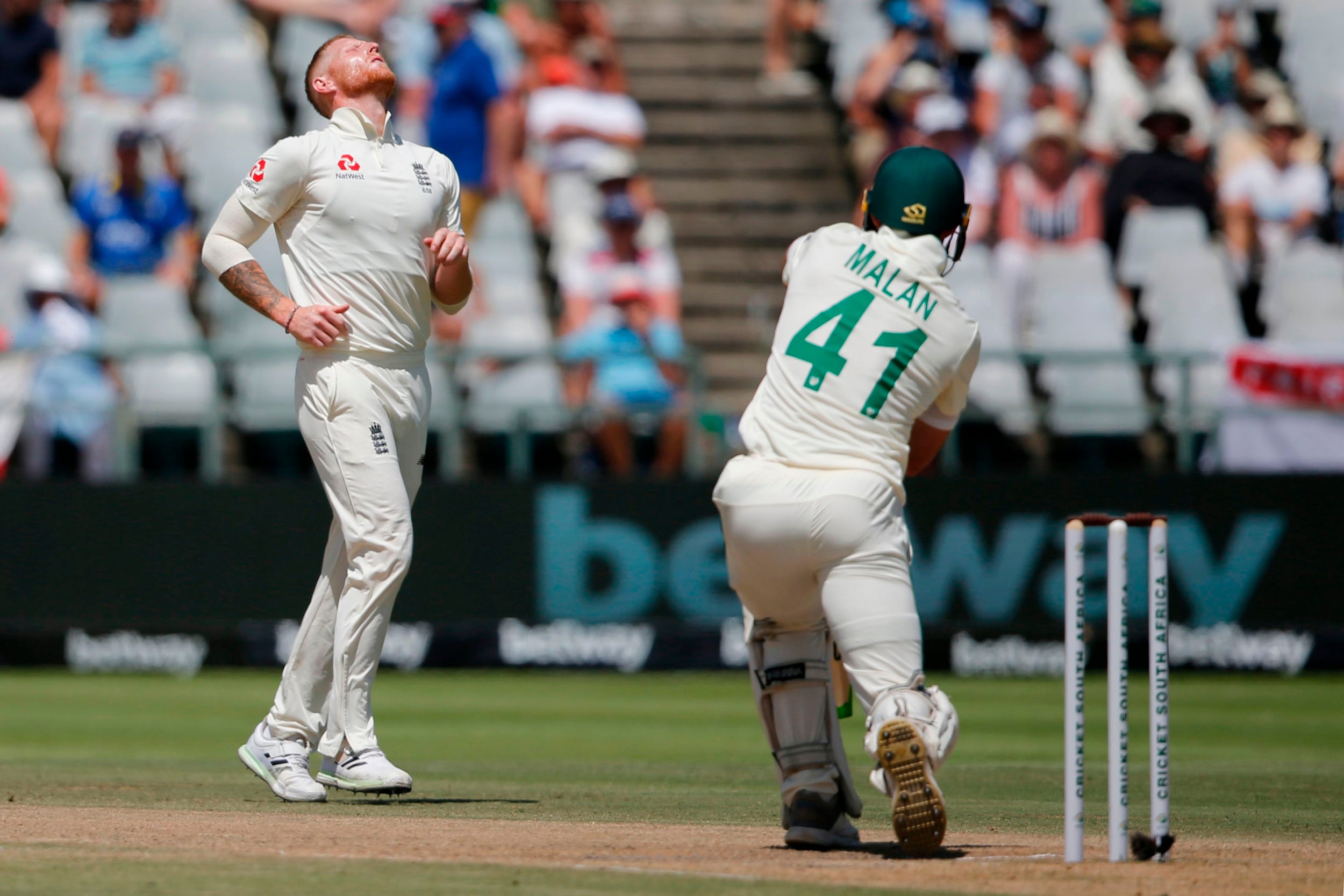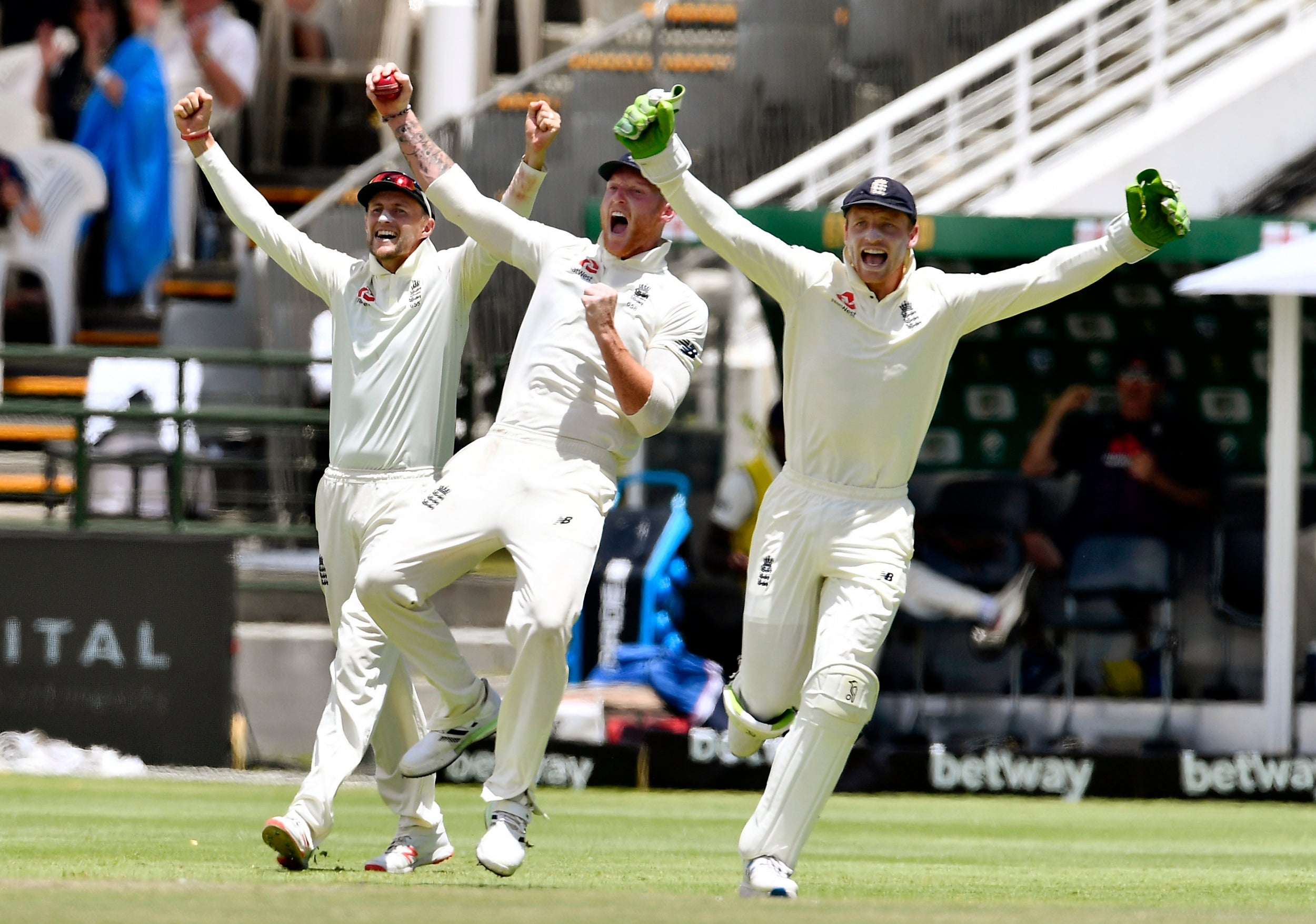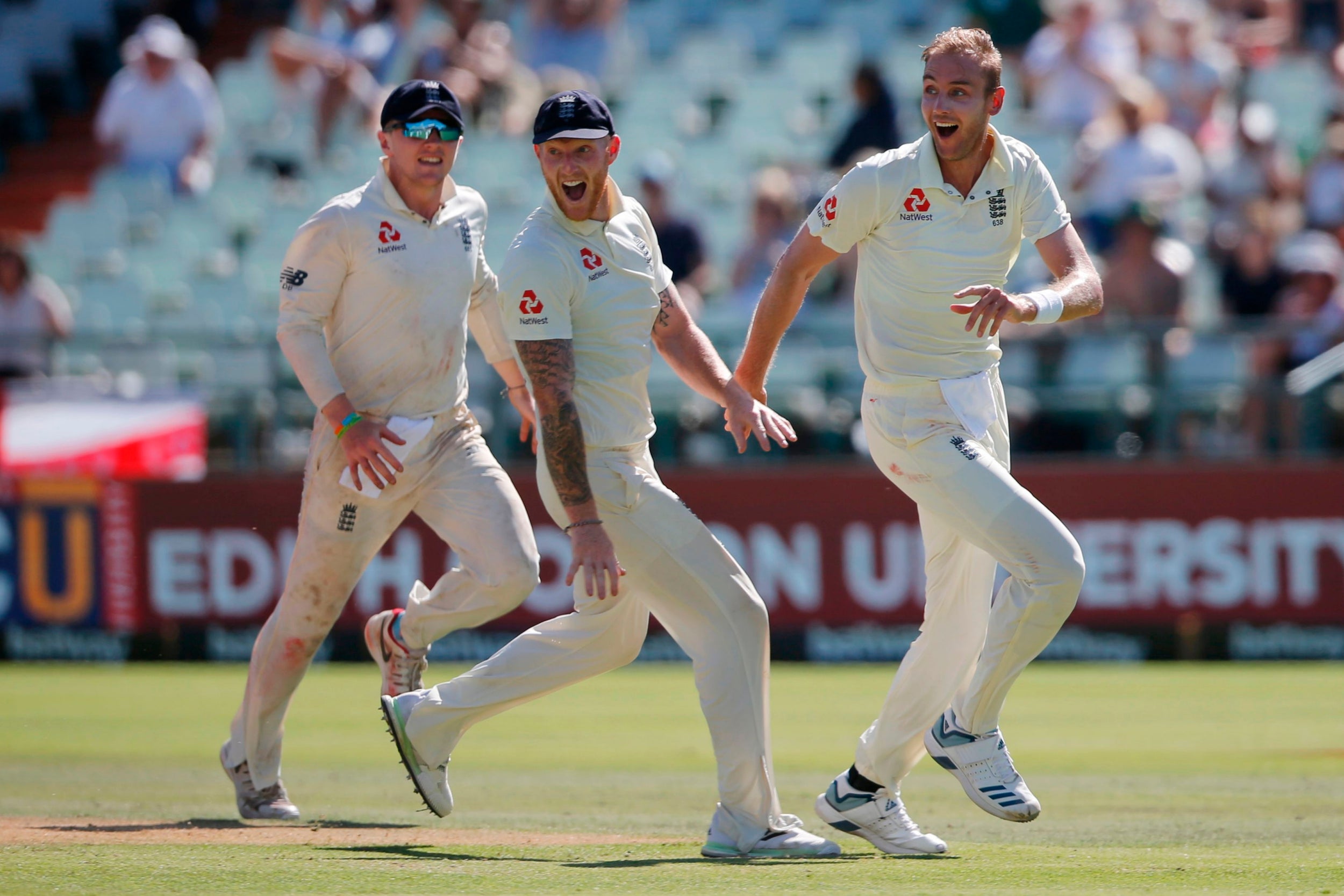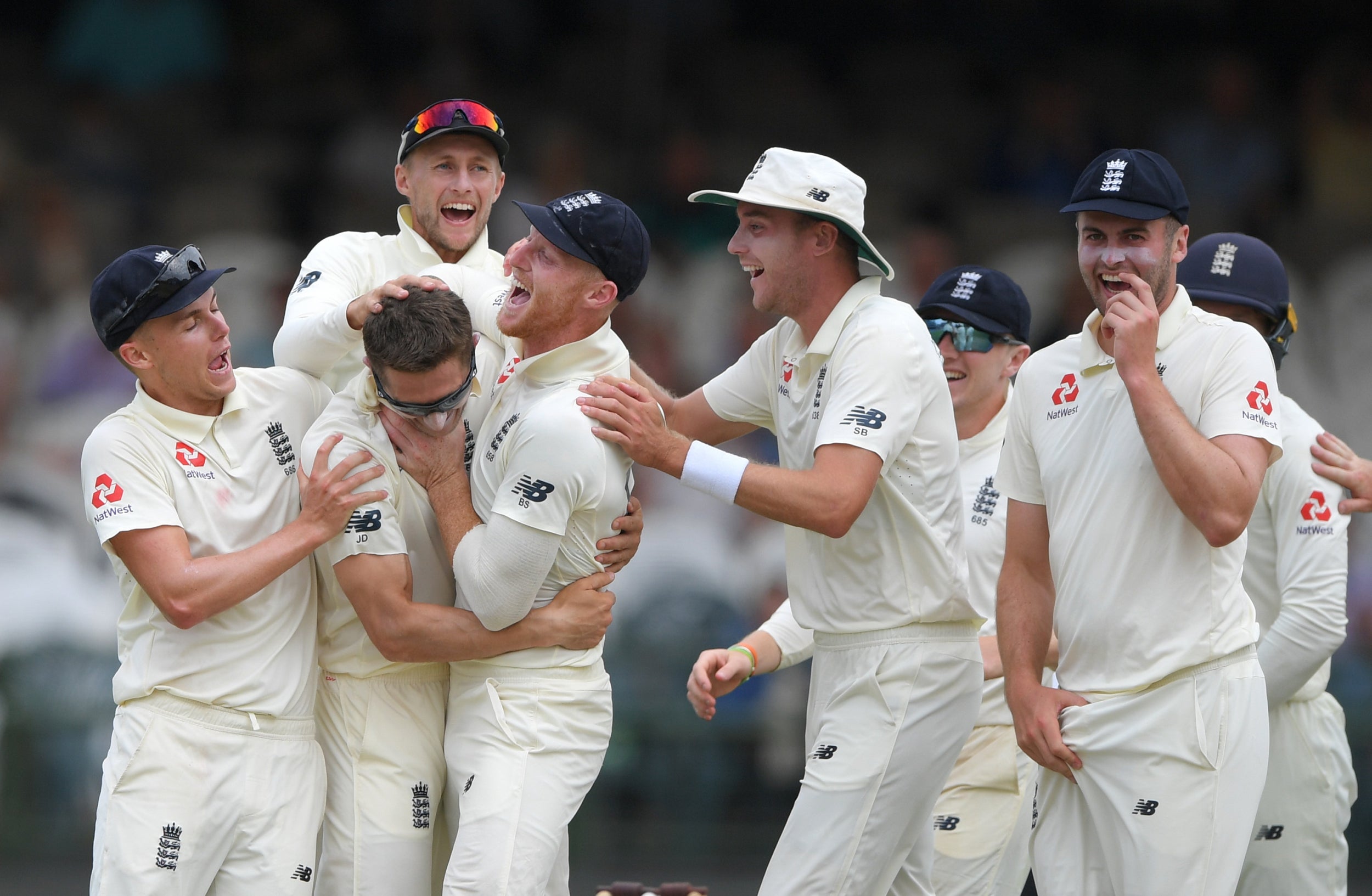 1/40

South Africa vs England, second Test – day 5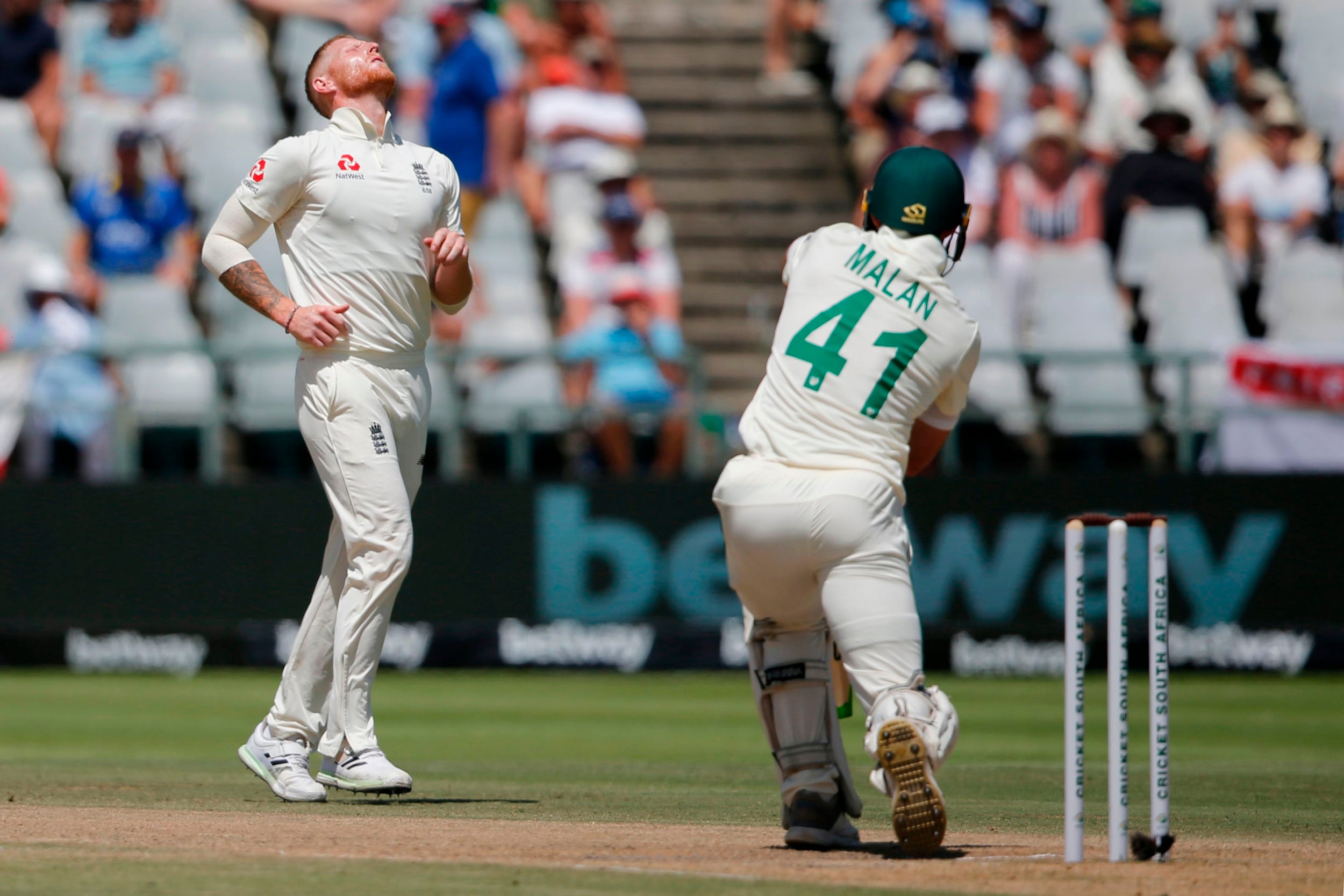 2/40

South Africa vs England, second Test – day 5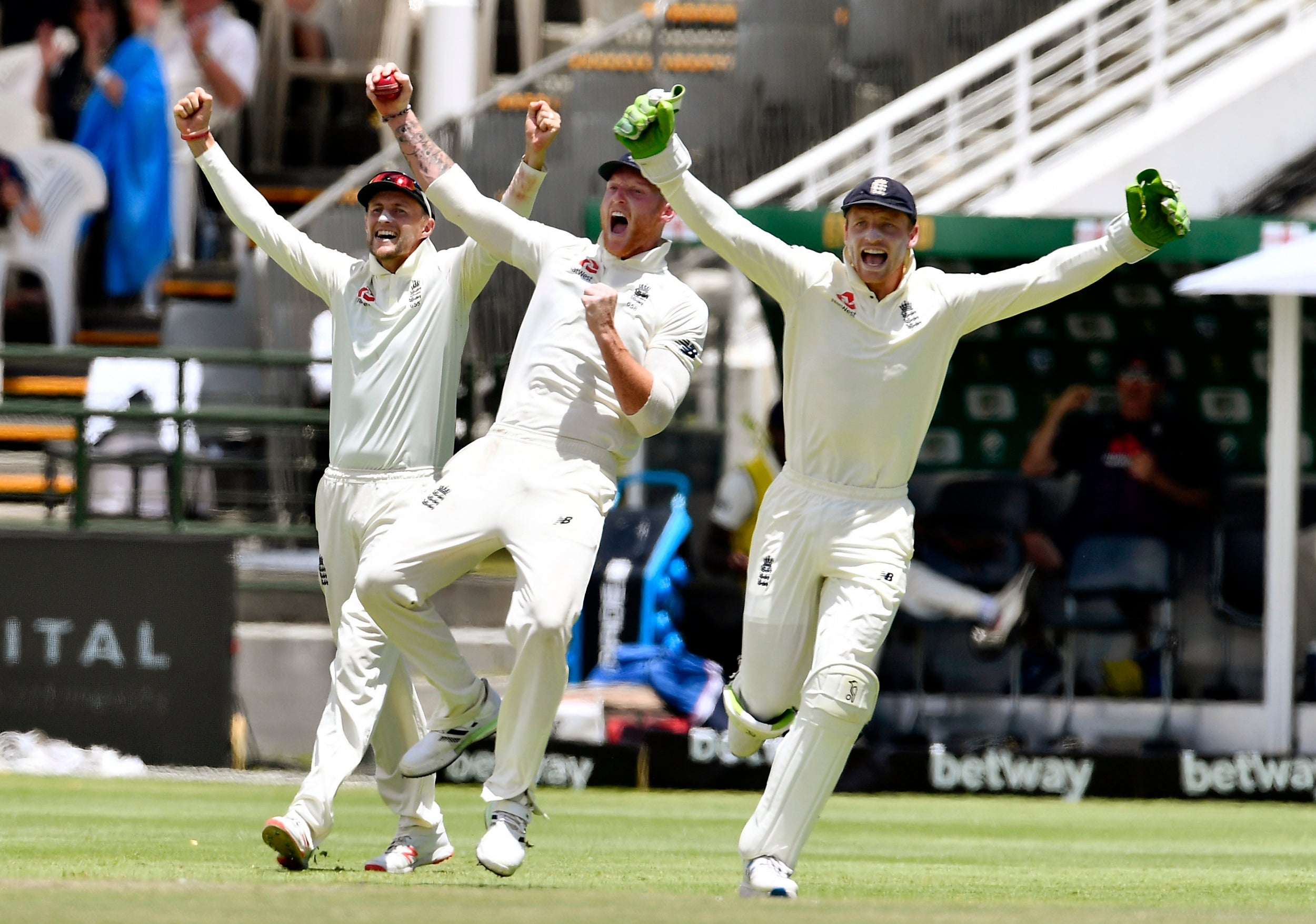 3/40

South Africa vs England, second Test – day 5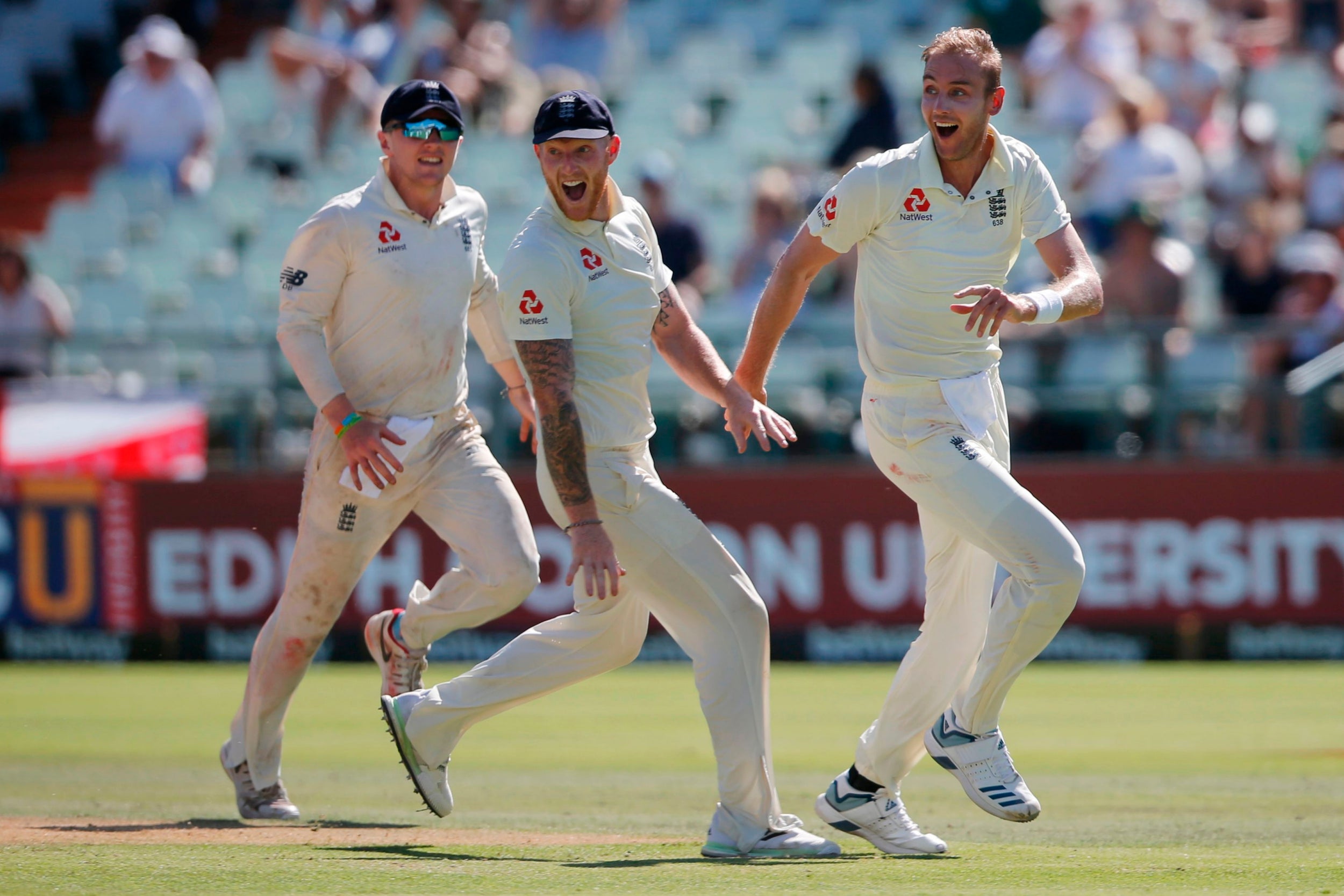 4/40

South Africa vs England, second Test – day 5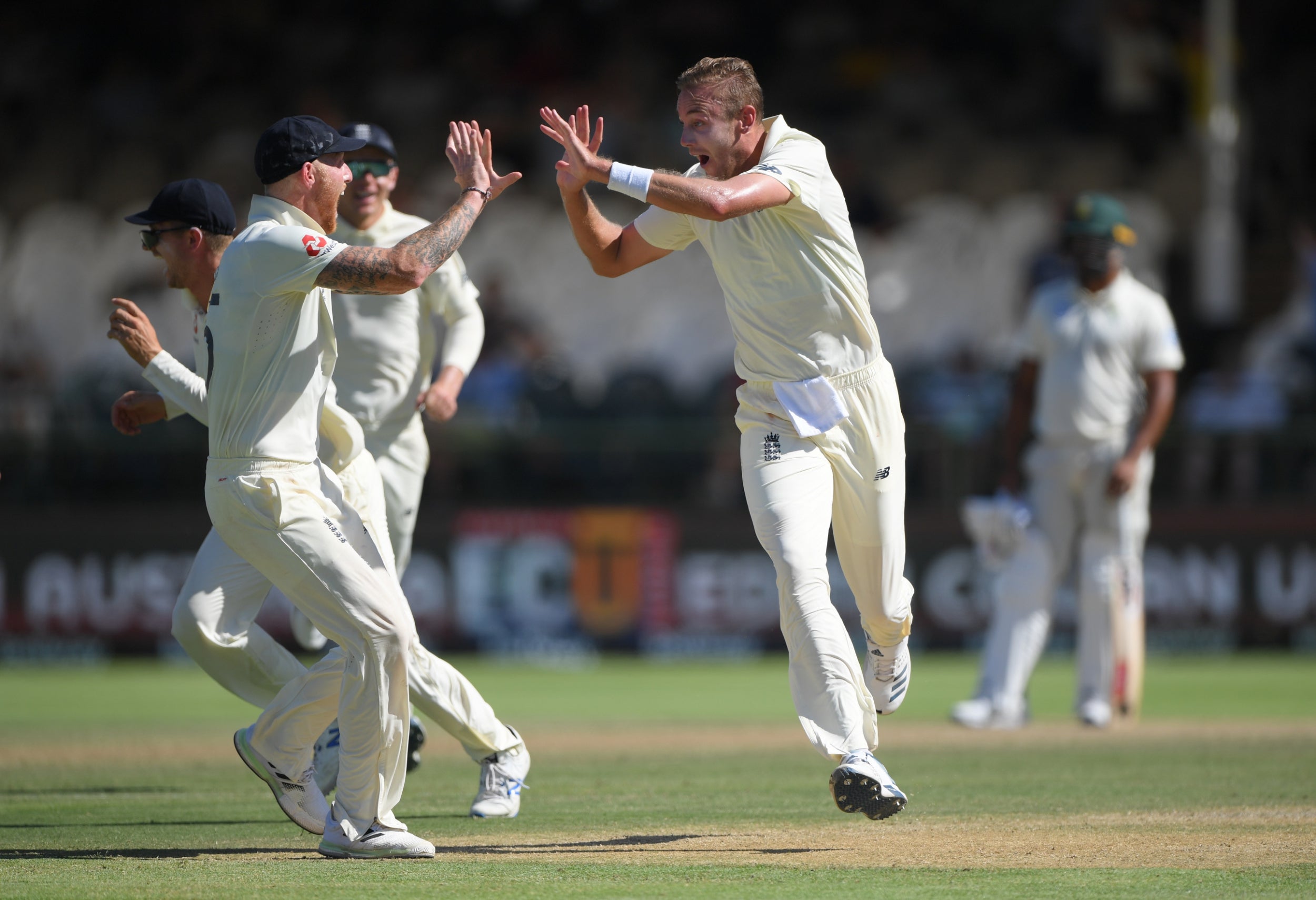 5/40

South Africa vs England, second Test – day 5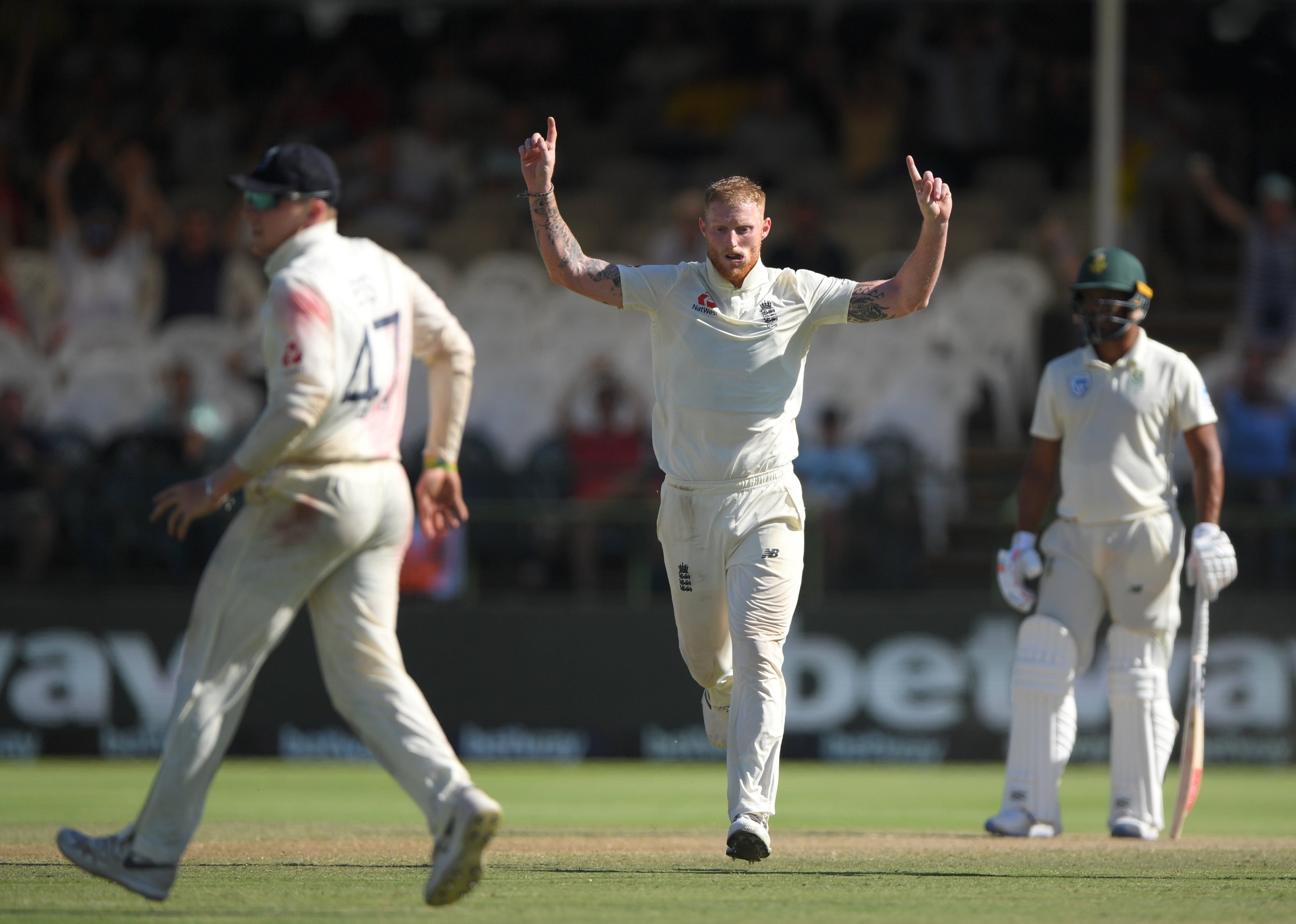 6/40

South Africa vs England, second Test – day 5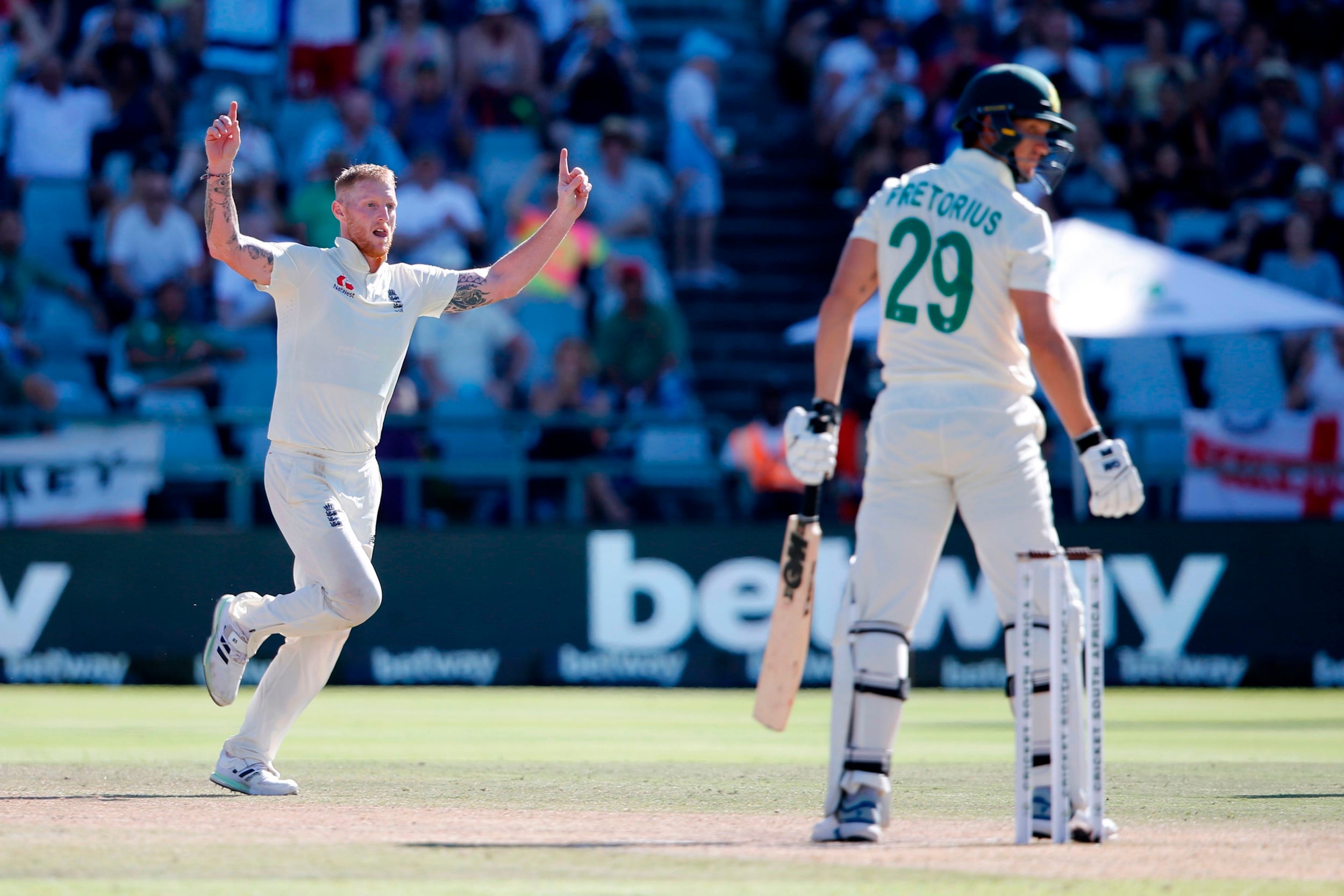 7/40

South Africa vs England, second Test – day 5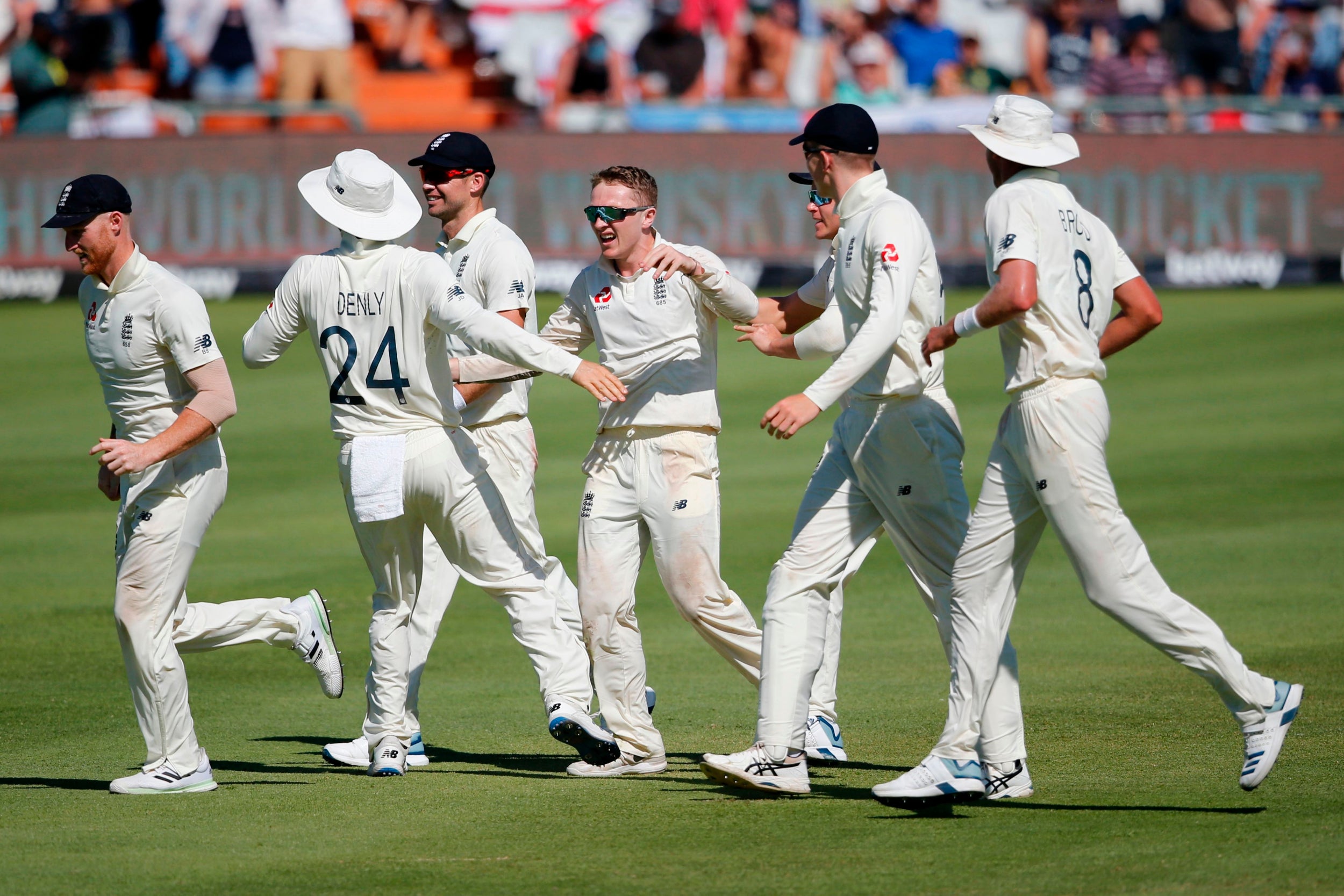 8/40

South Africa vs England, second Test – day 2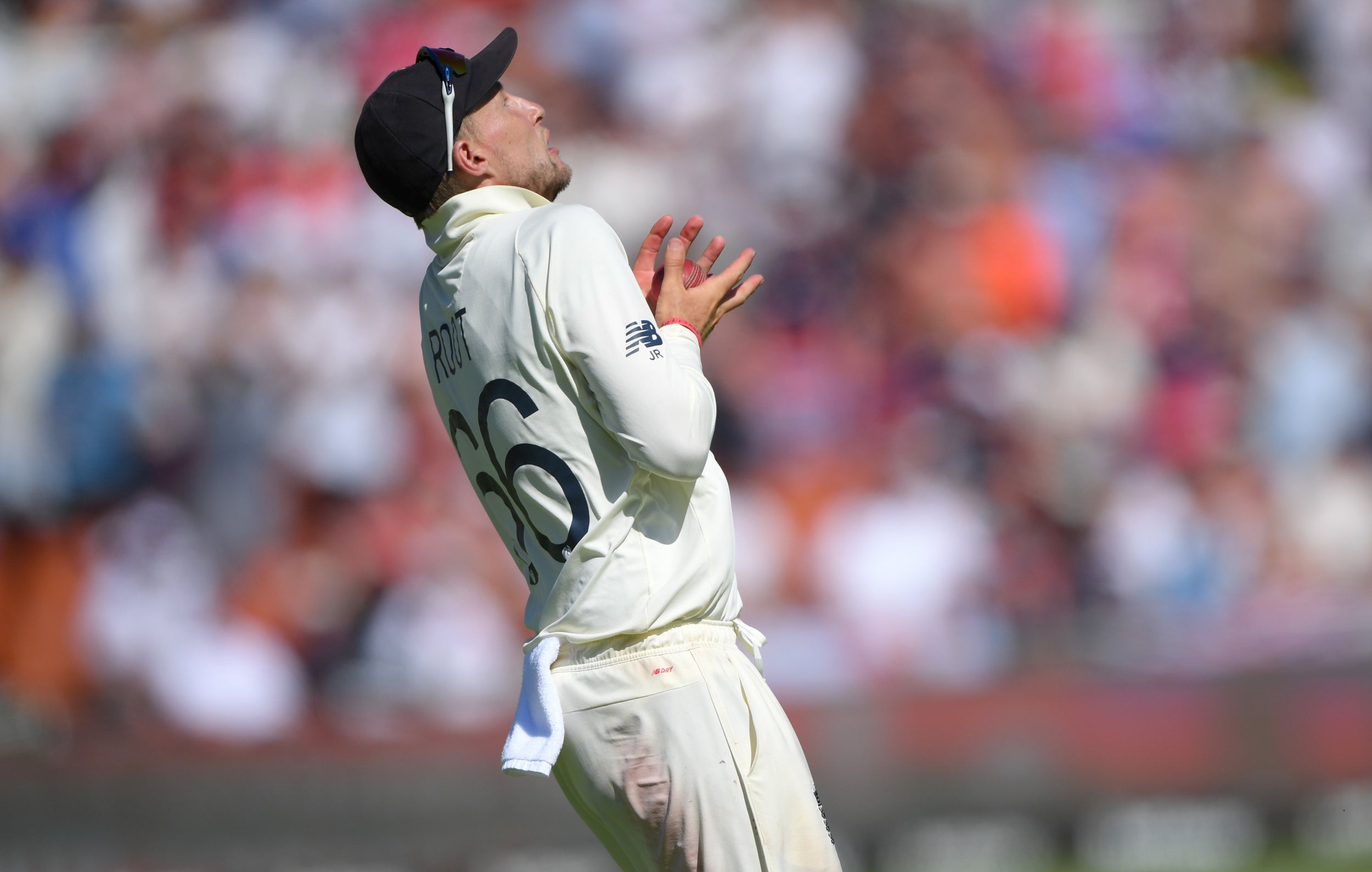 9/40

South Africa vs England, second Test – day 2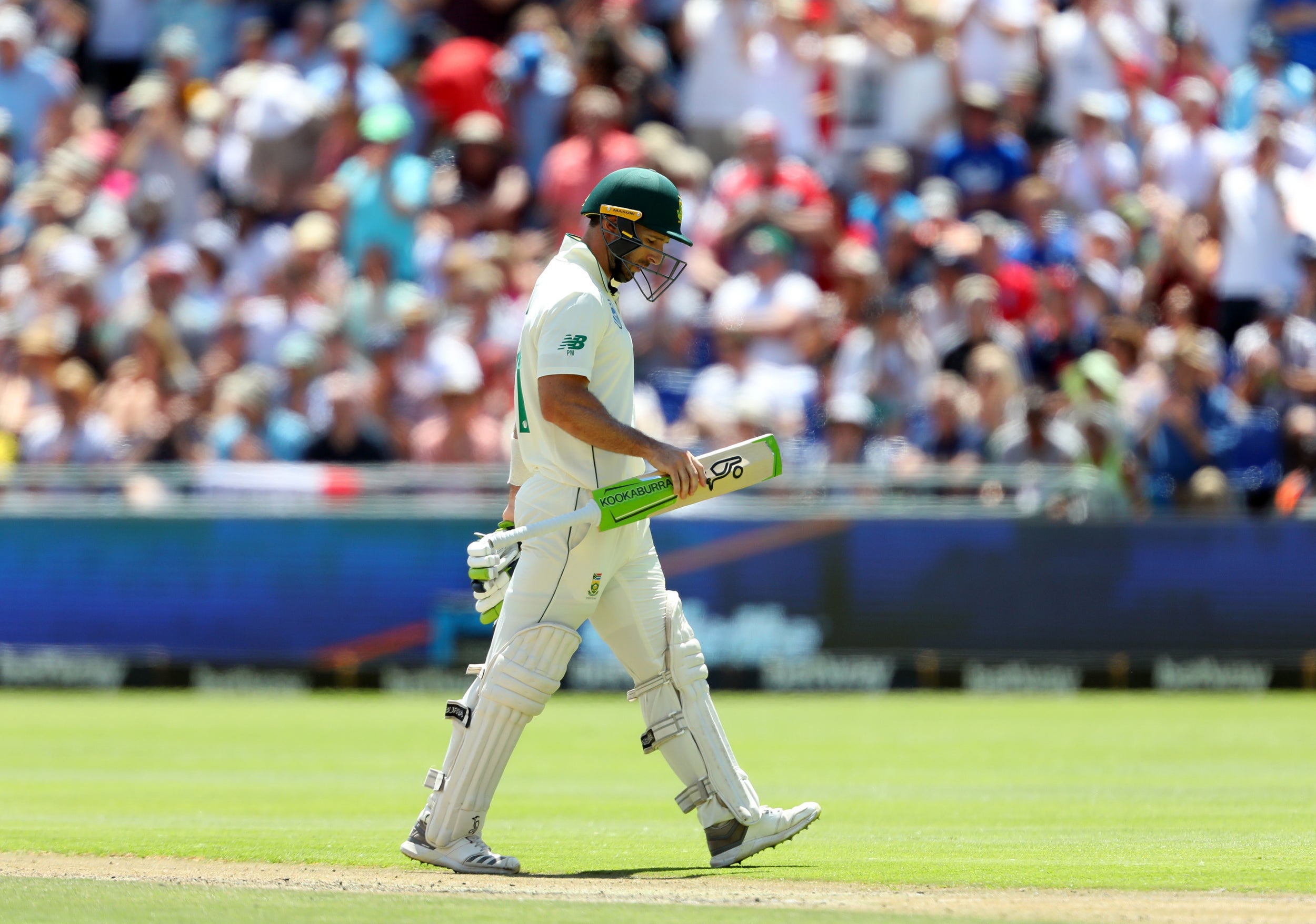 10/40

South Africa vs England, second Test – day 2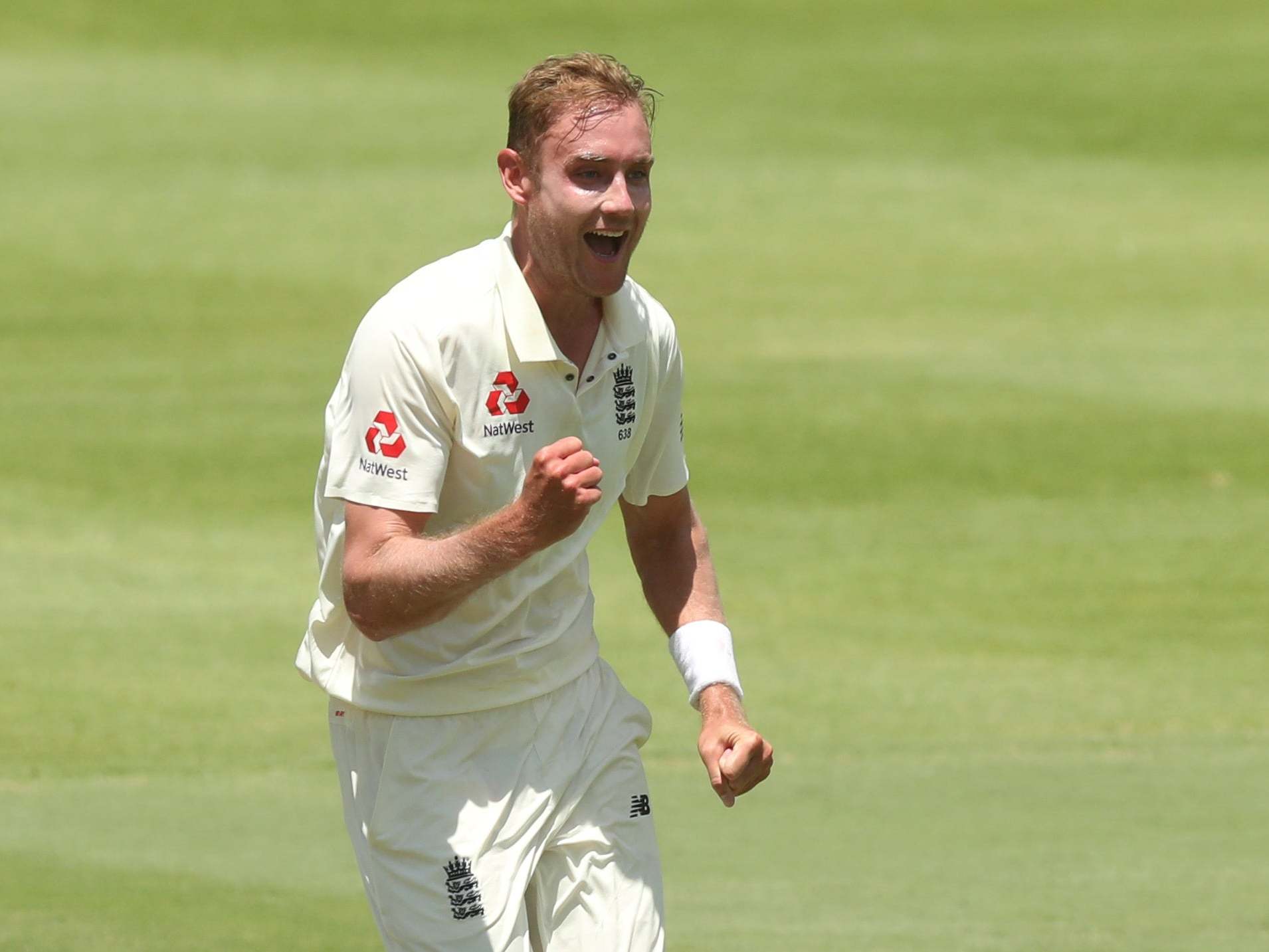 11/40

South Africa vs England, second Test – day 2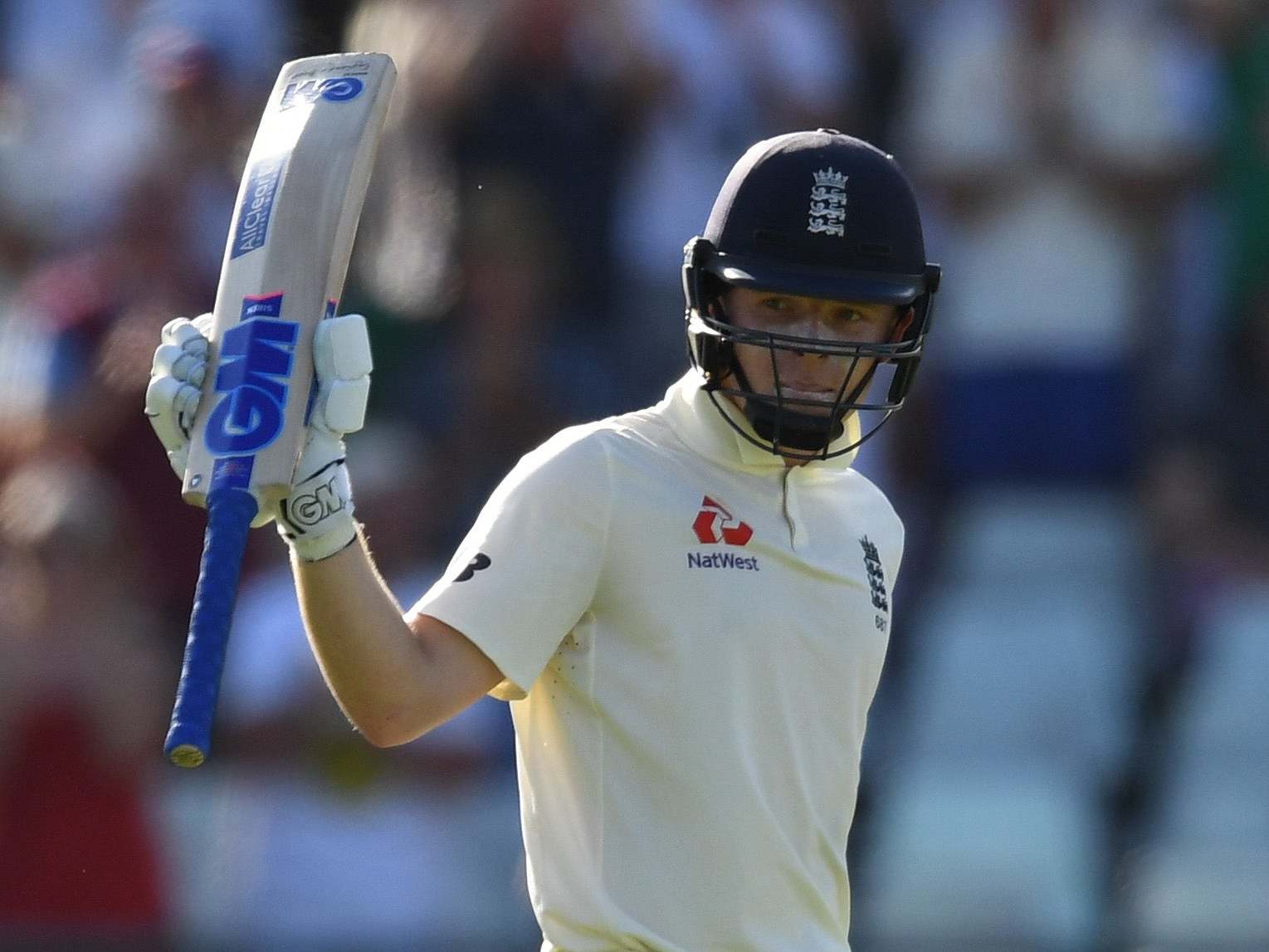 12/40

South Africa vs England, second Test – day 1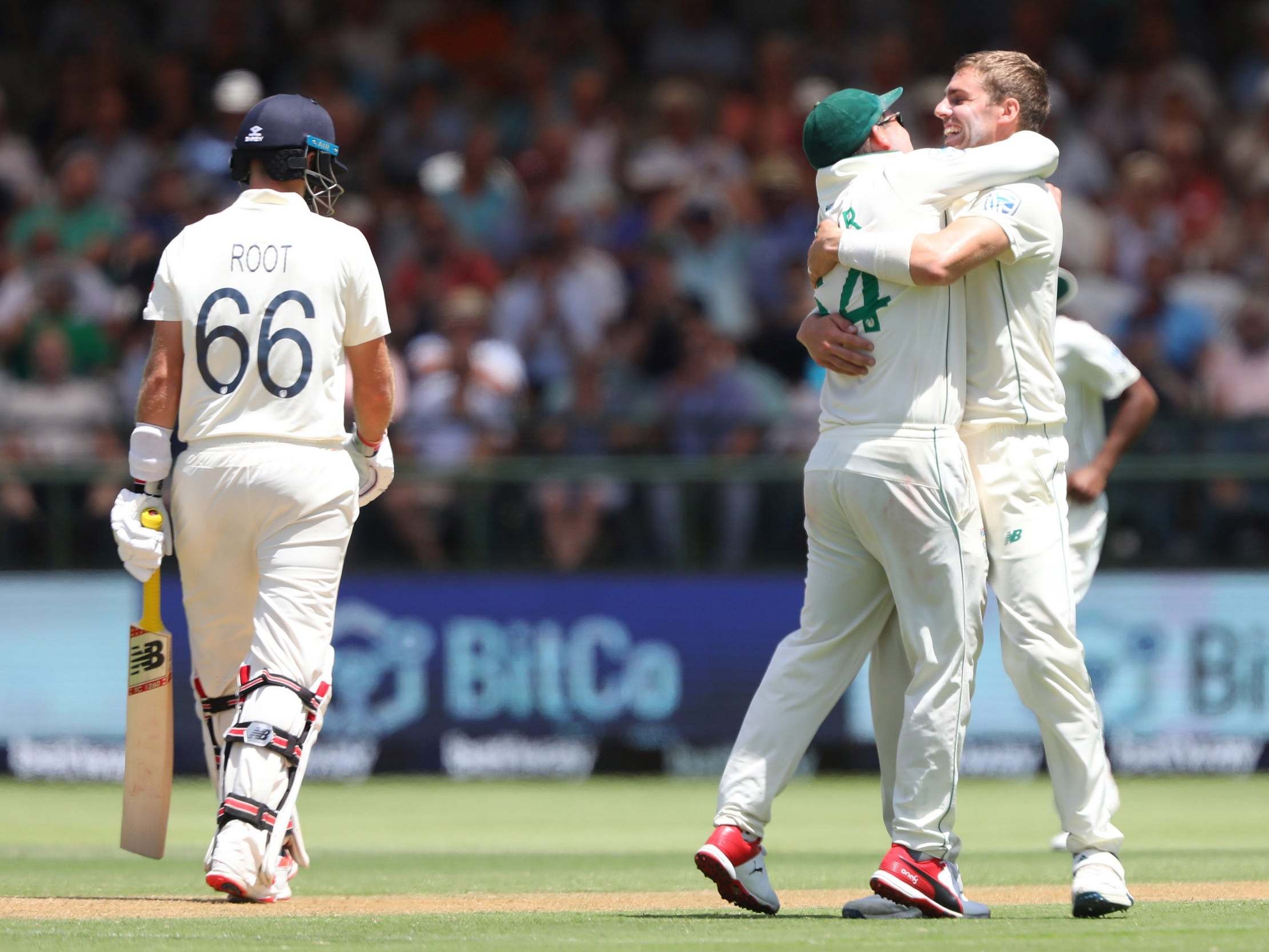 13/40

South Africa vs England, second Test – day 1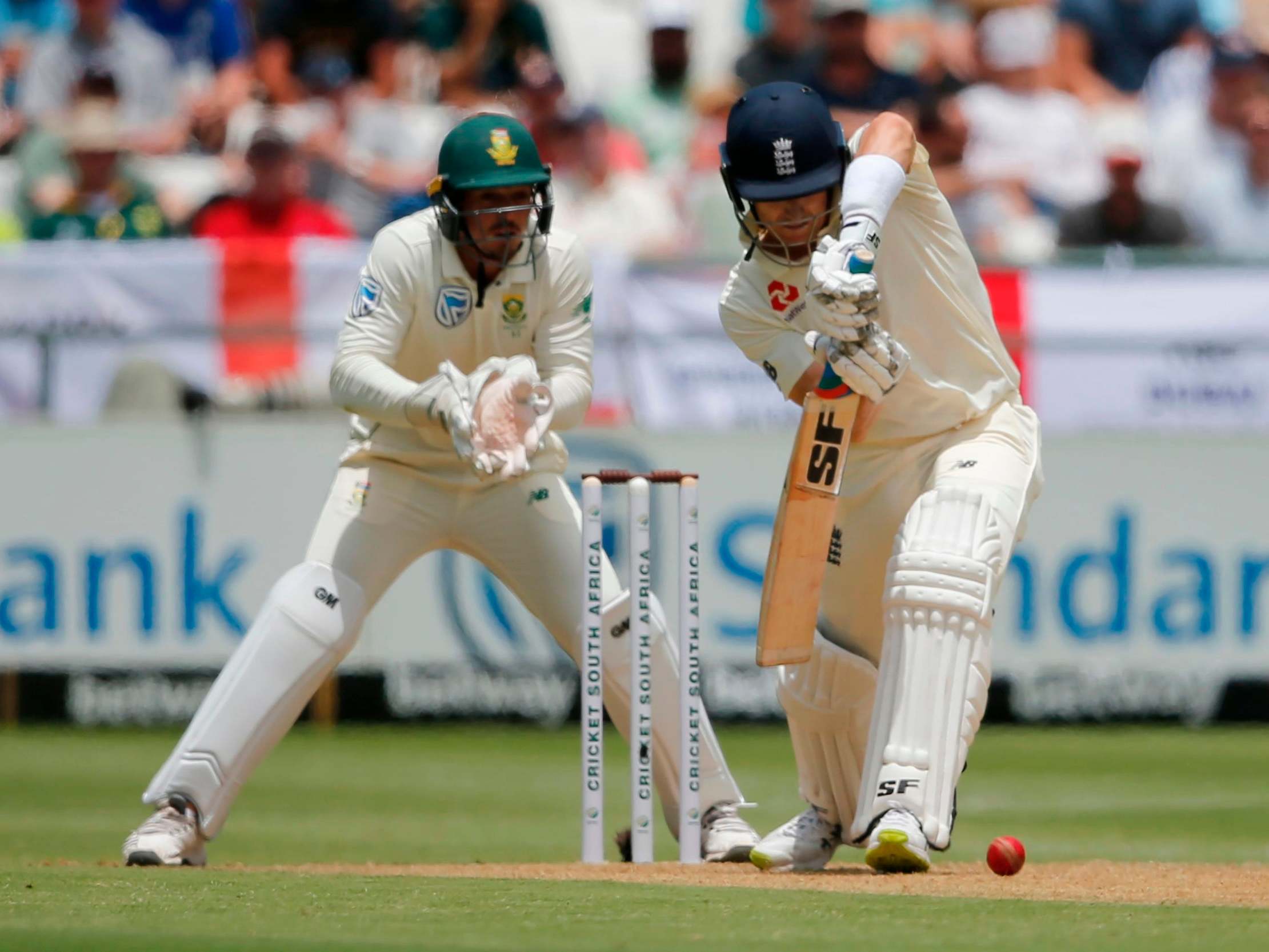 14/40

South Africa vs England, second Test – day 1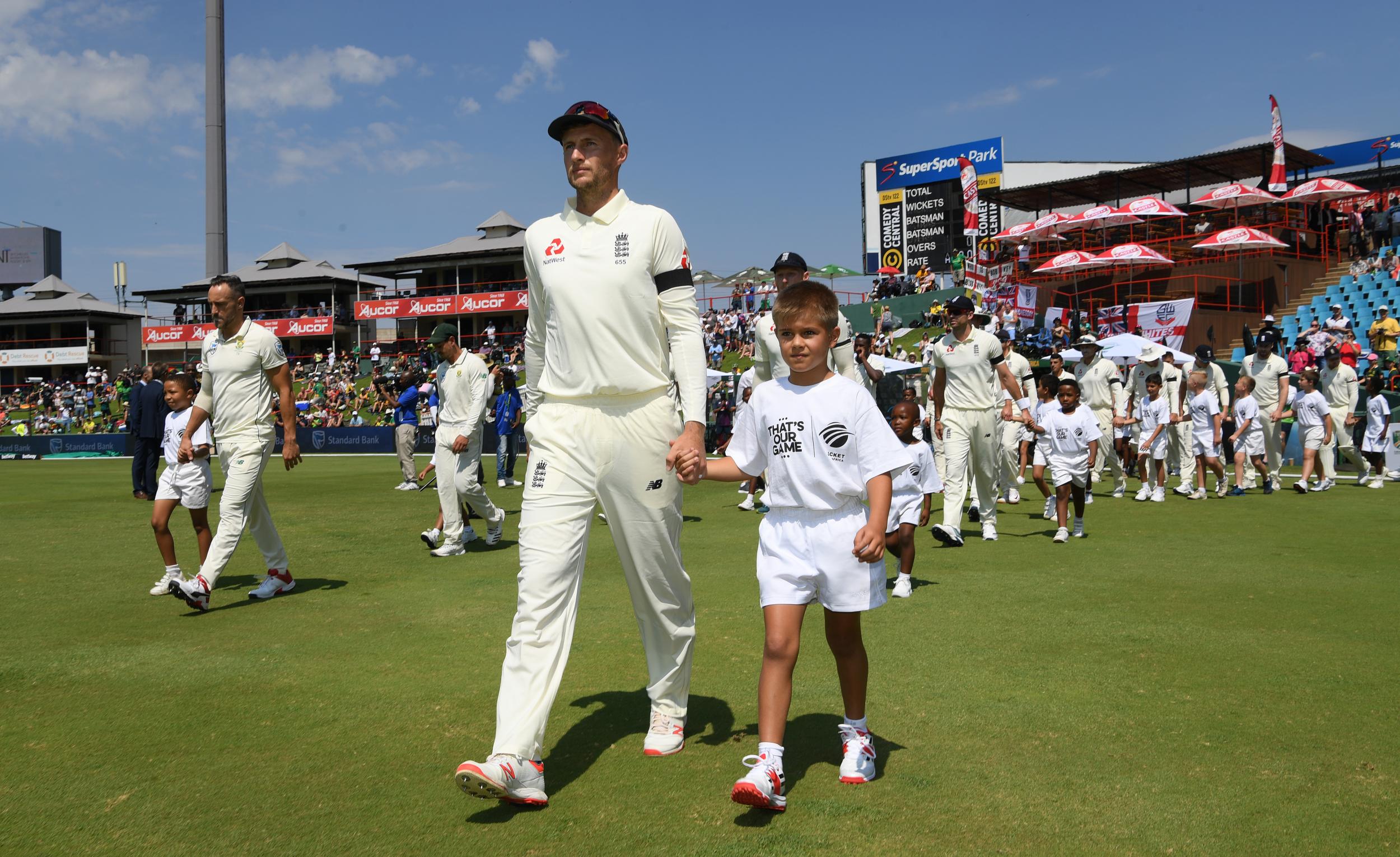 15/40

South Africa vs England, first Test – day 1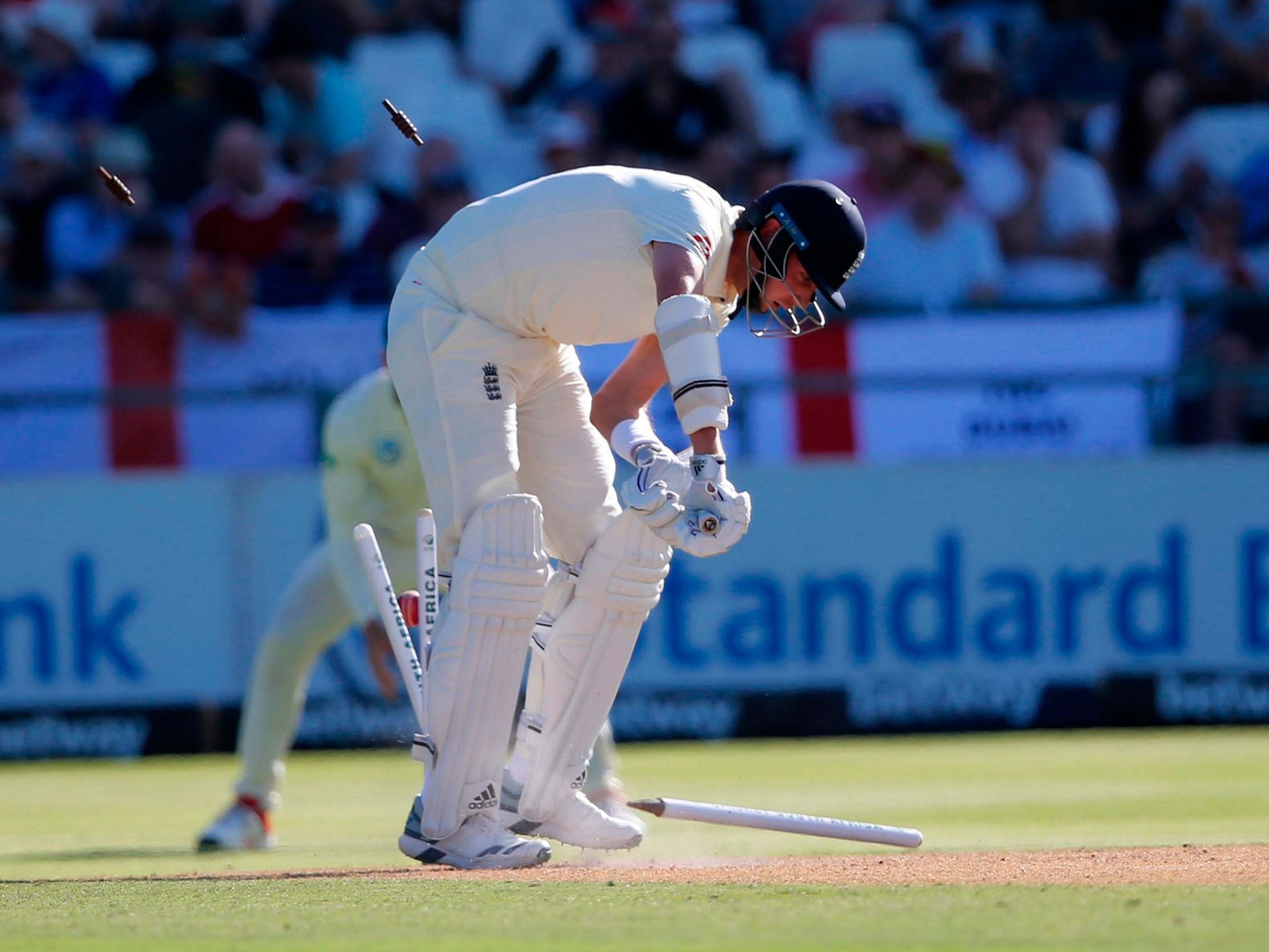 16/40

South Africa vs England, second Test – day 1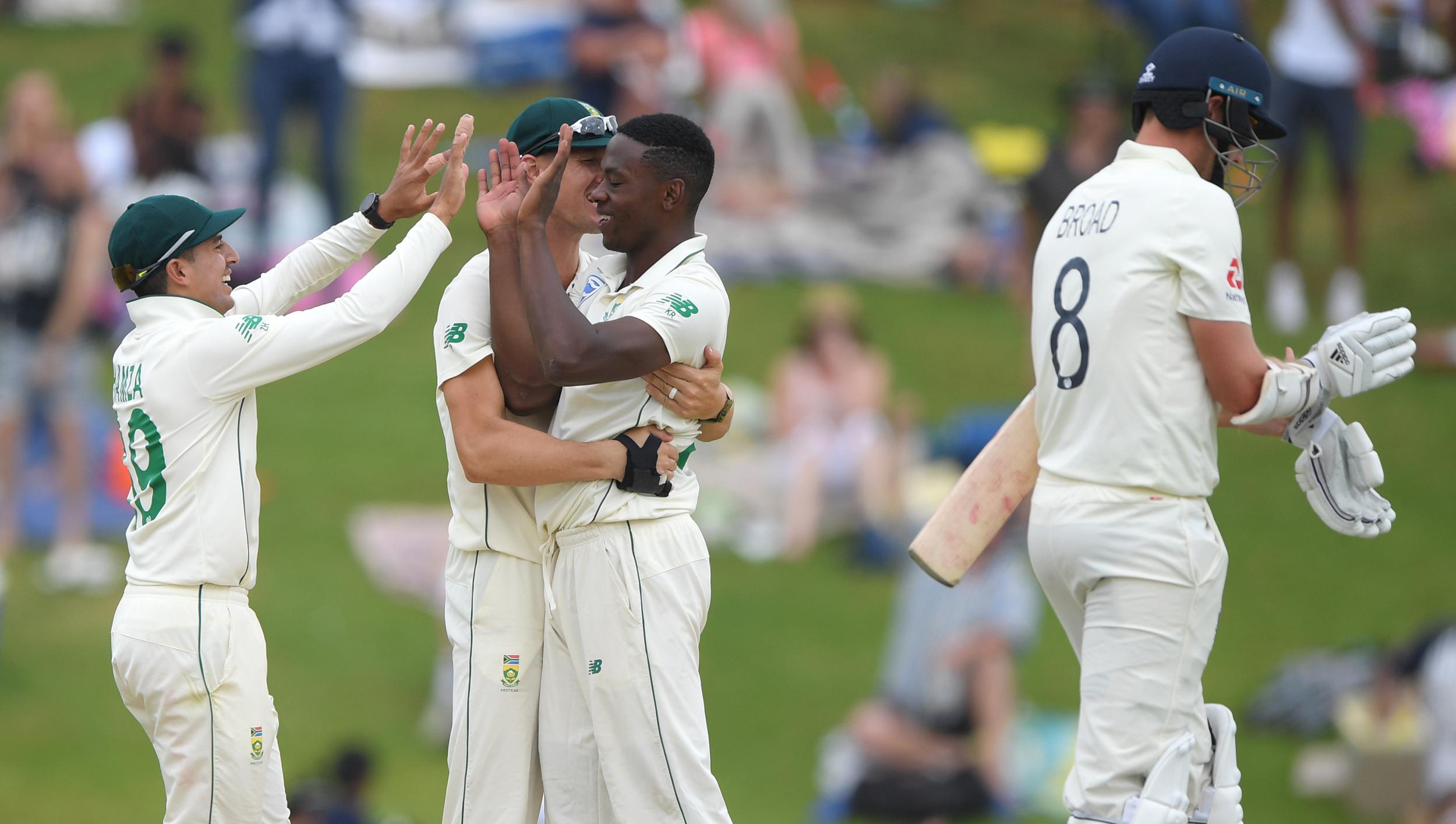 17/40

South Africa vs England, first Test – day 4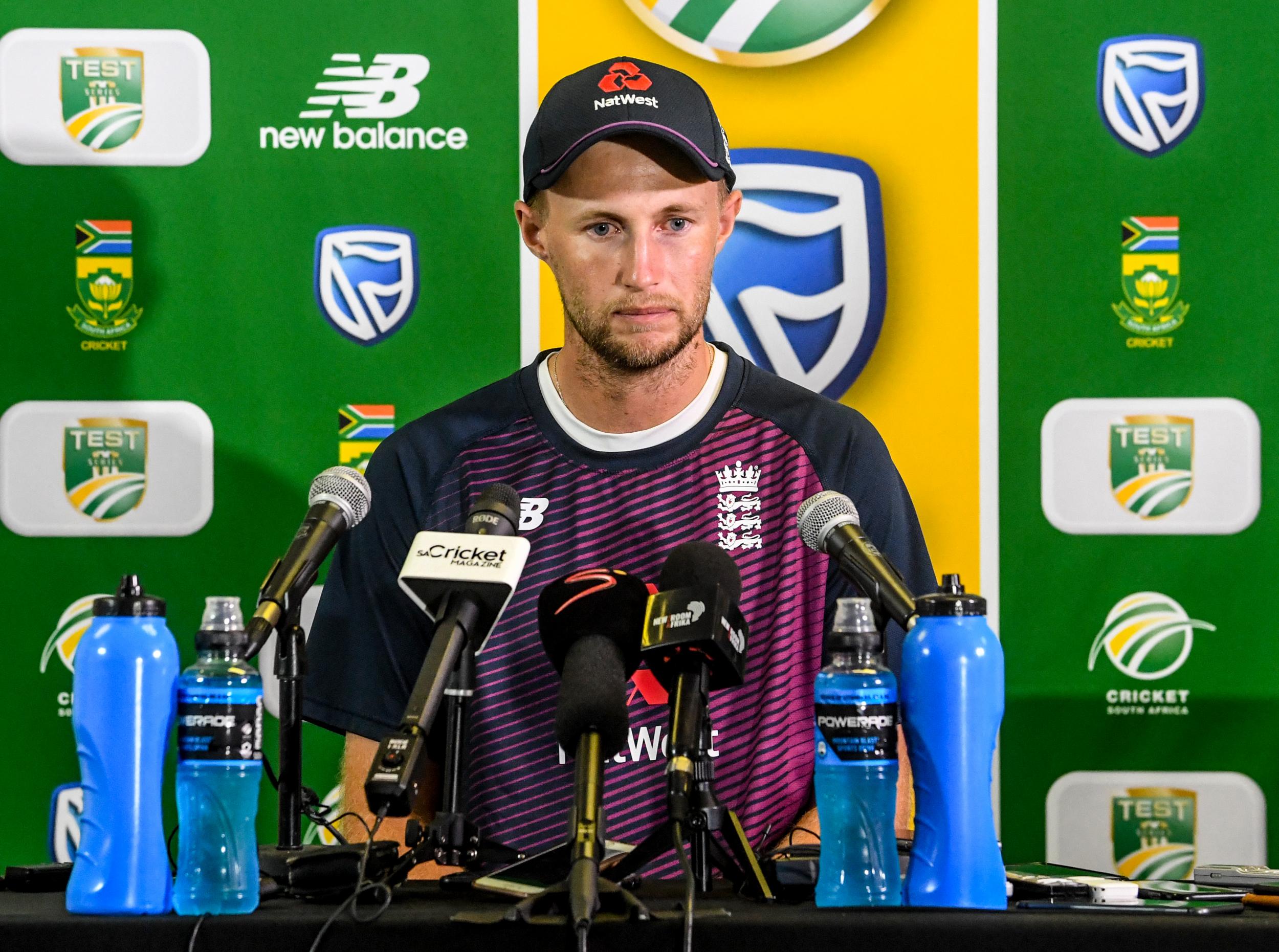 18/40

South Africa vs England, first Test – day 4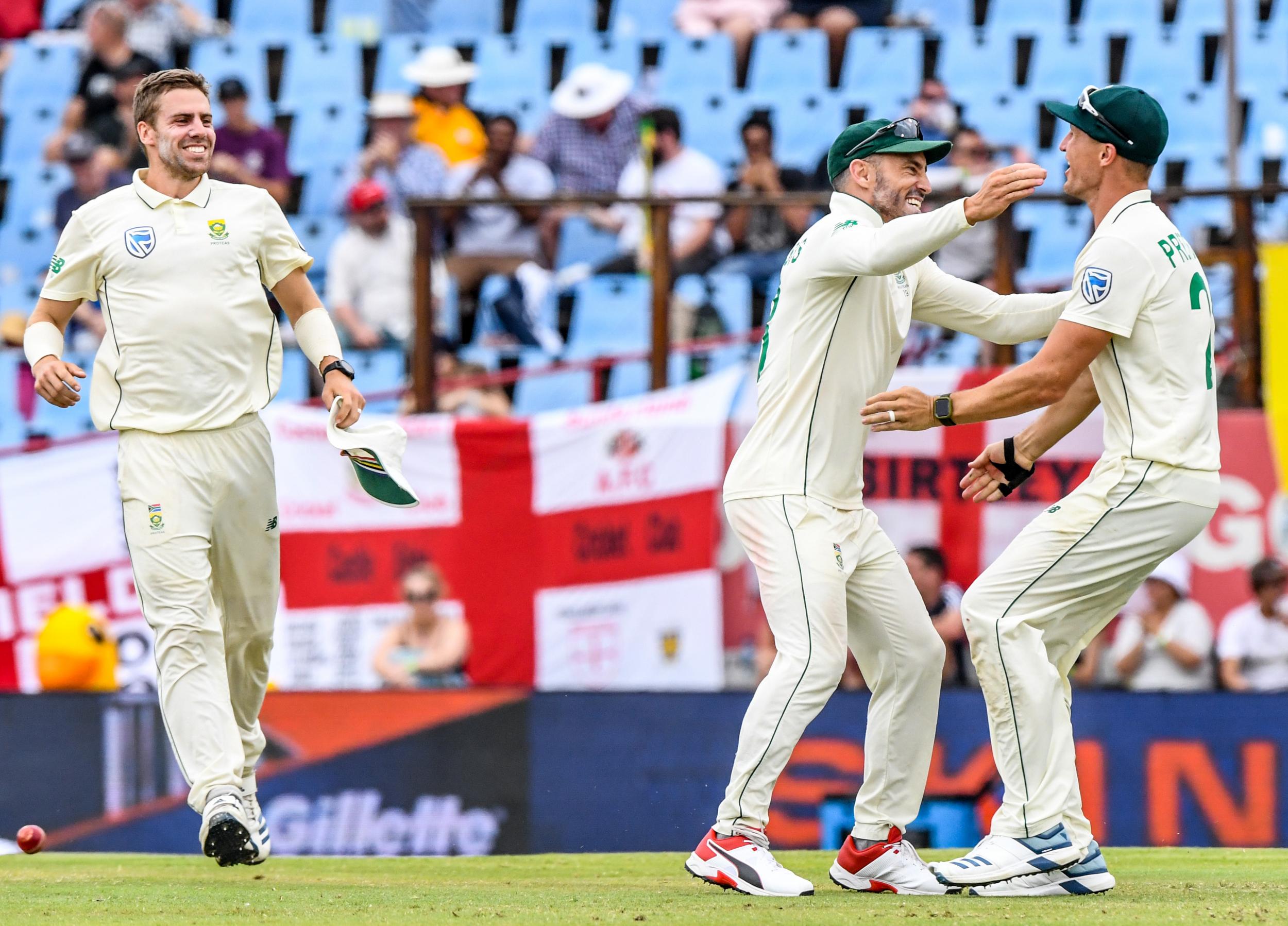 19/40

South Africa vs England, first Test – day 4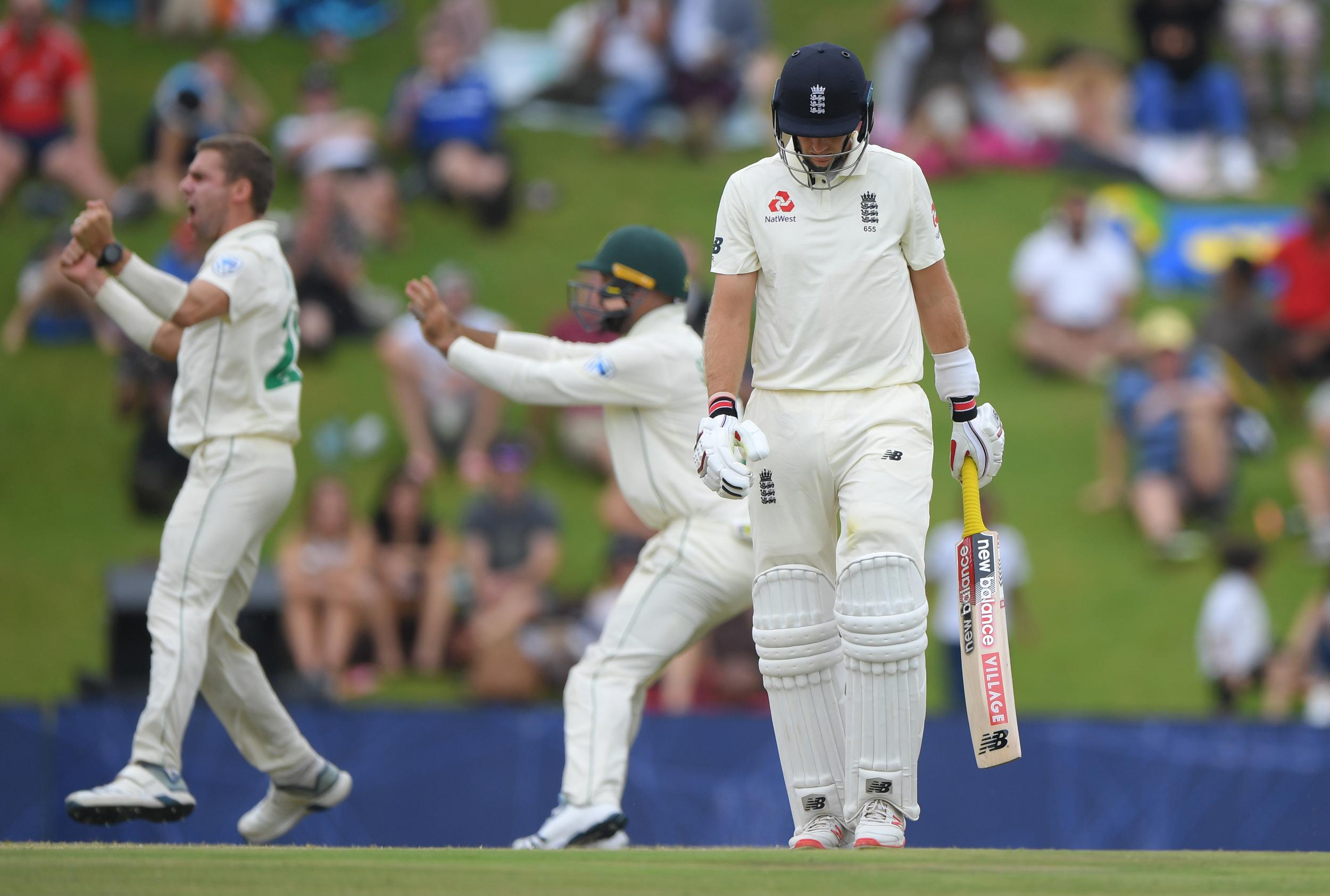 20/40

South Africa vs England, first Test – day 4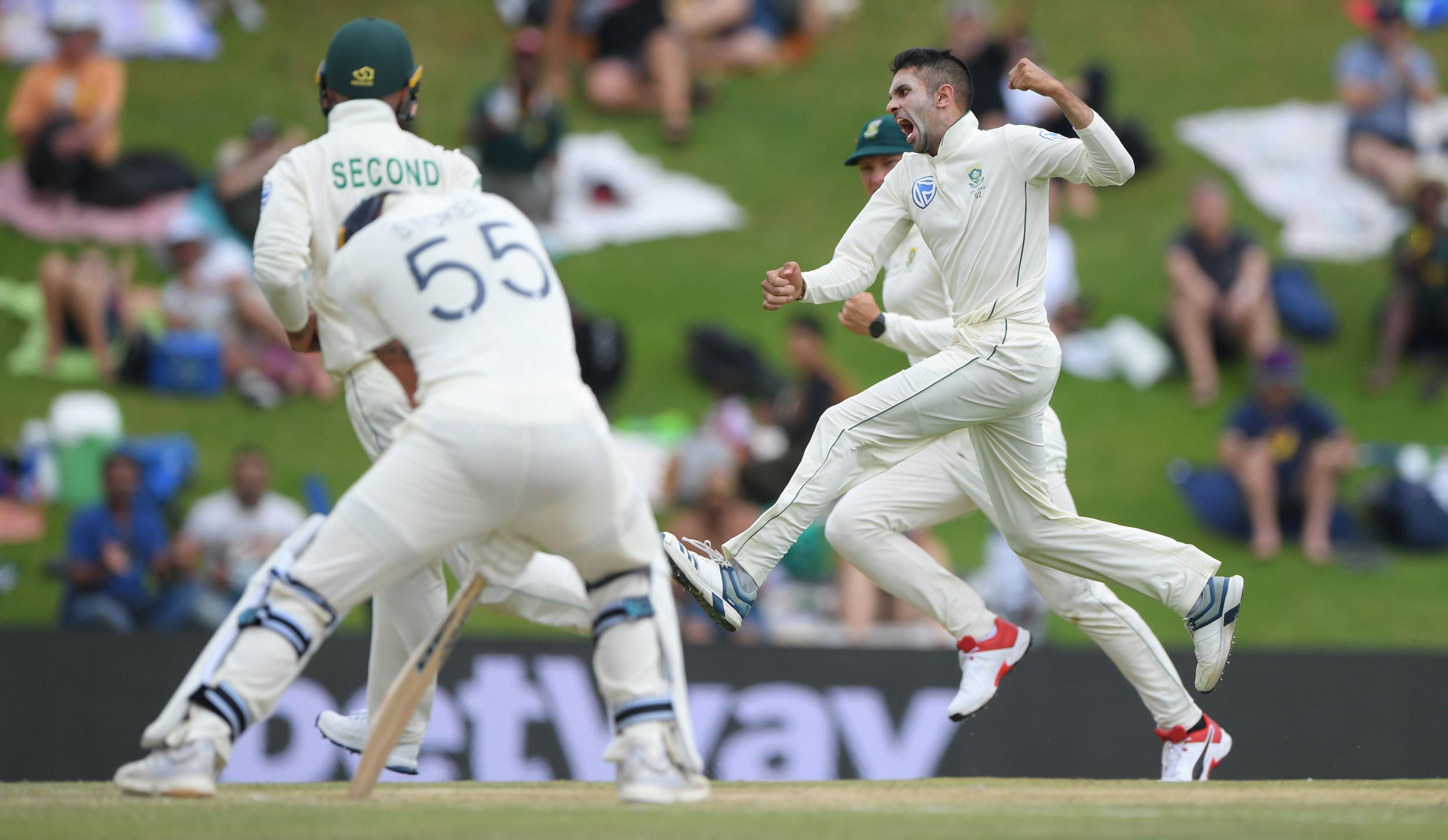 21/40

South Africa vs England, first Test – day 4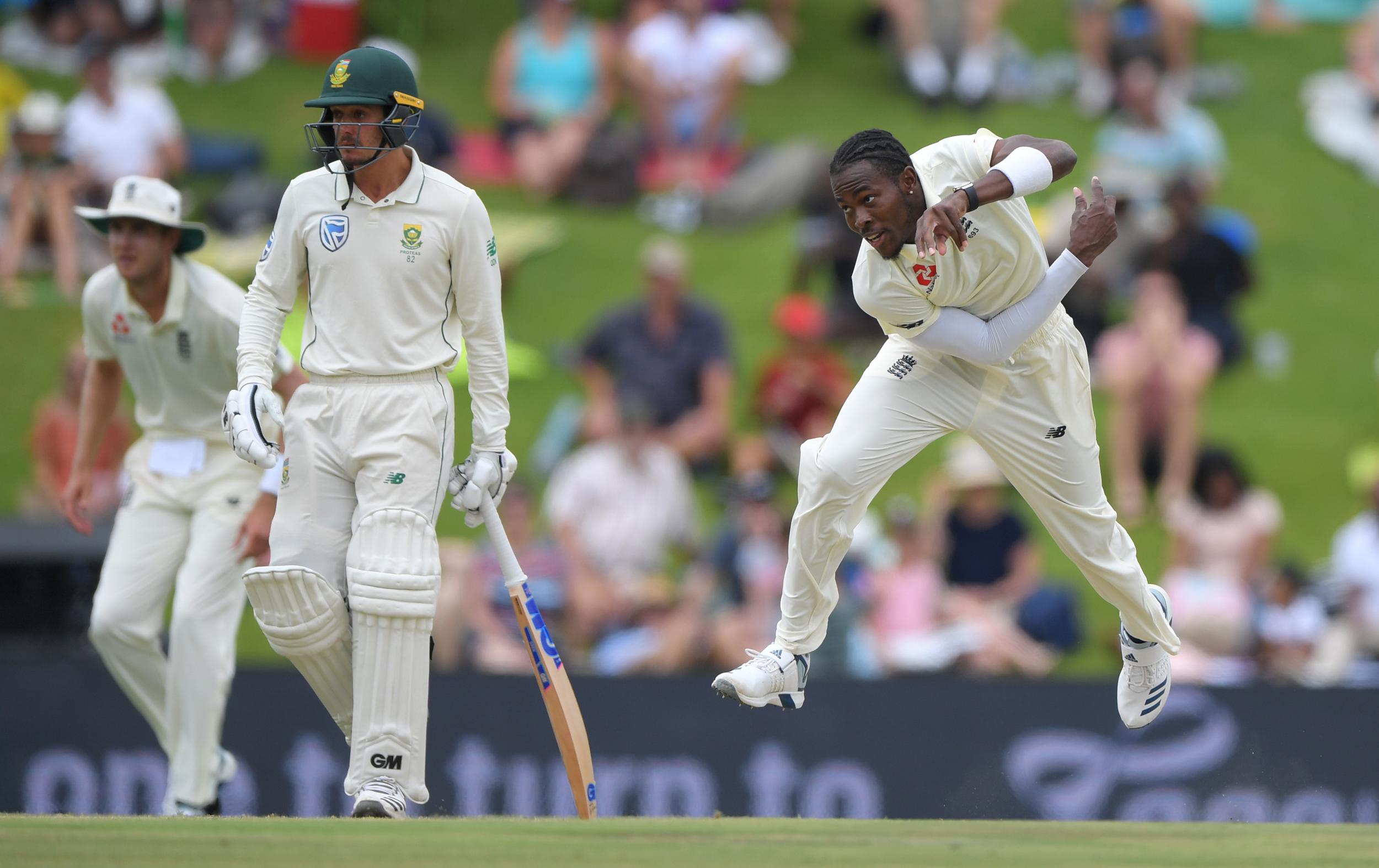 22/40

South Africa vs England, first Test – day 3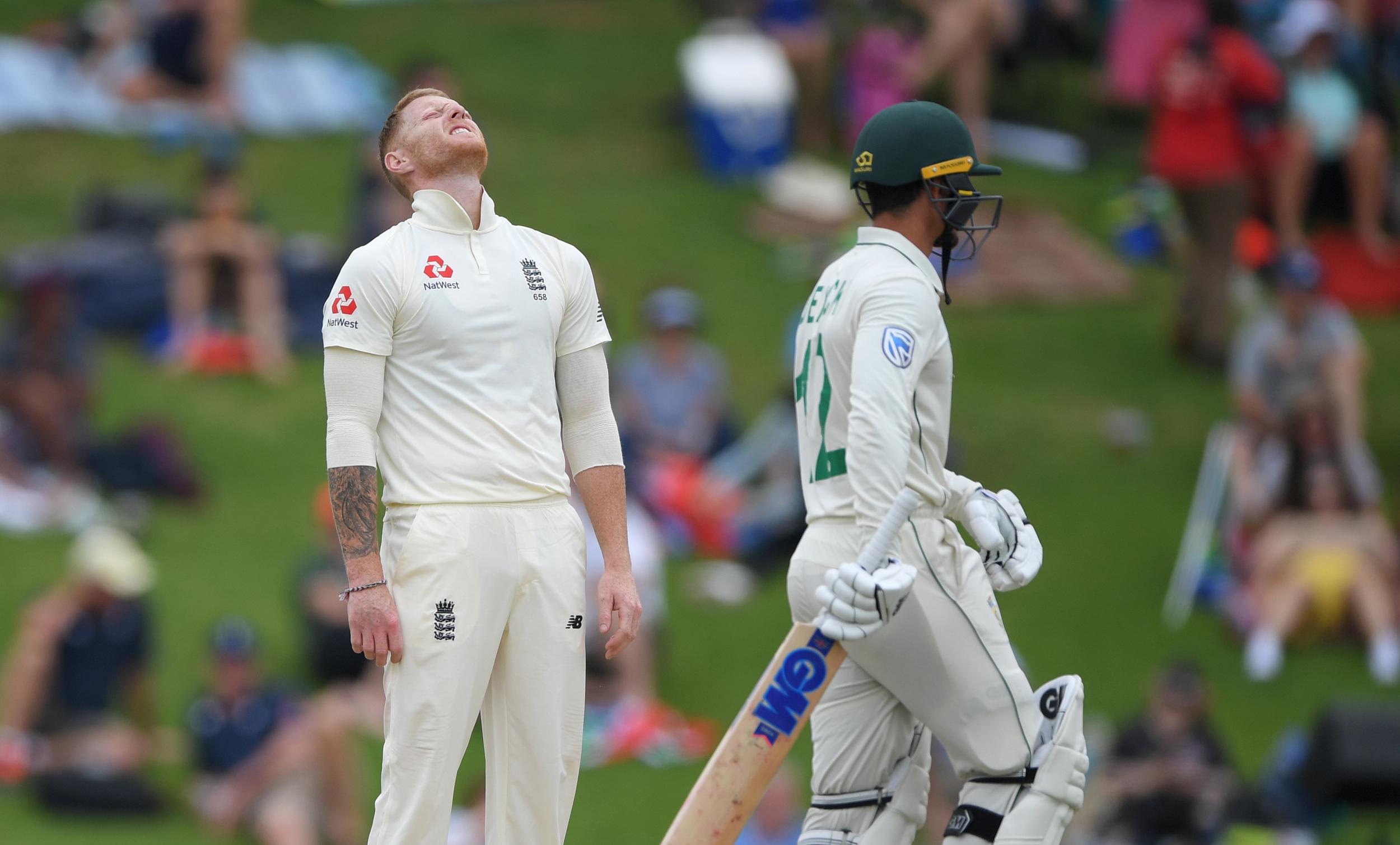 23/40

South Africa vs England, first Test – day 3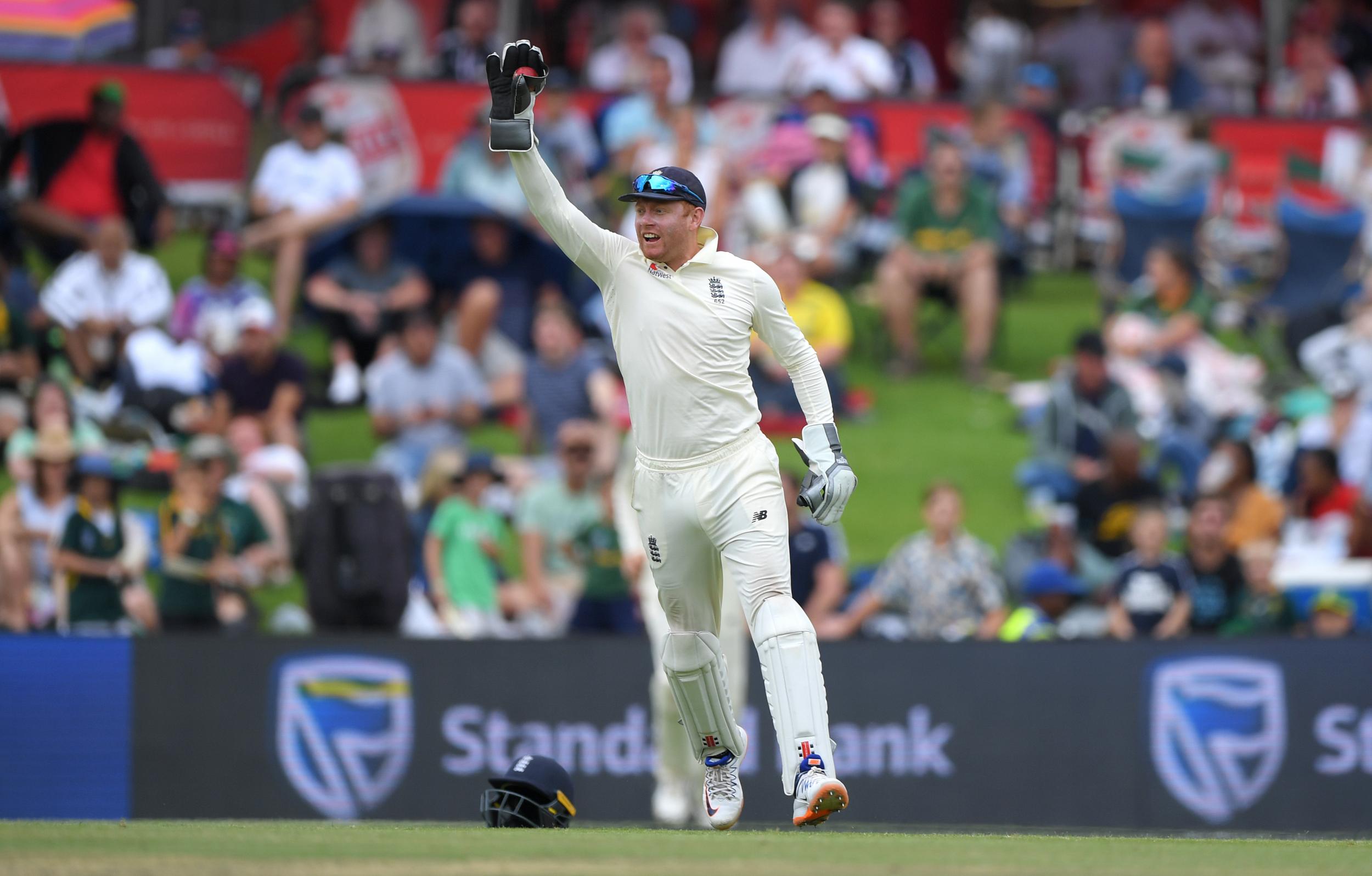 24/40

South Africa vs England, first Test – day 3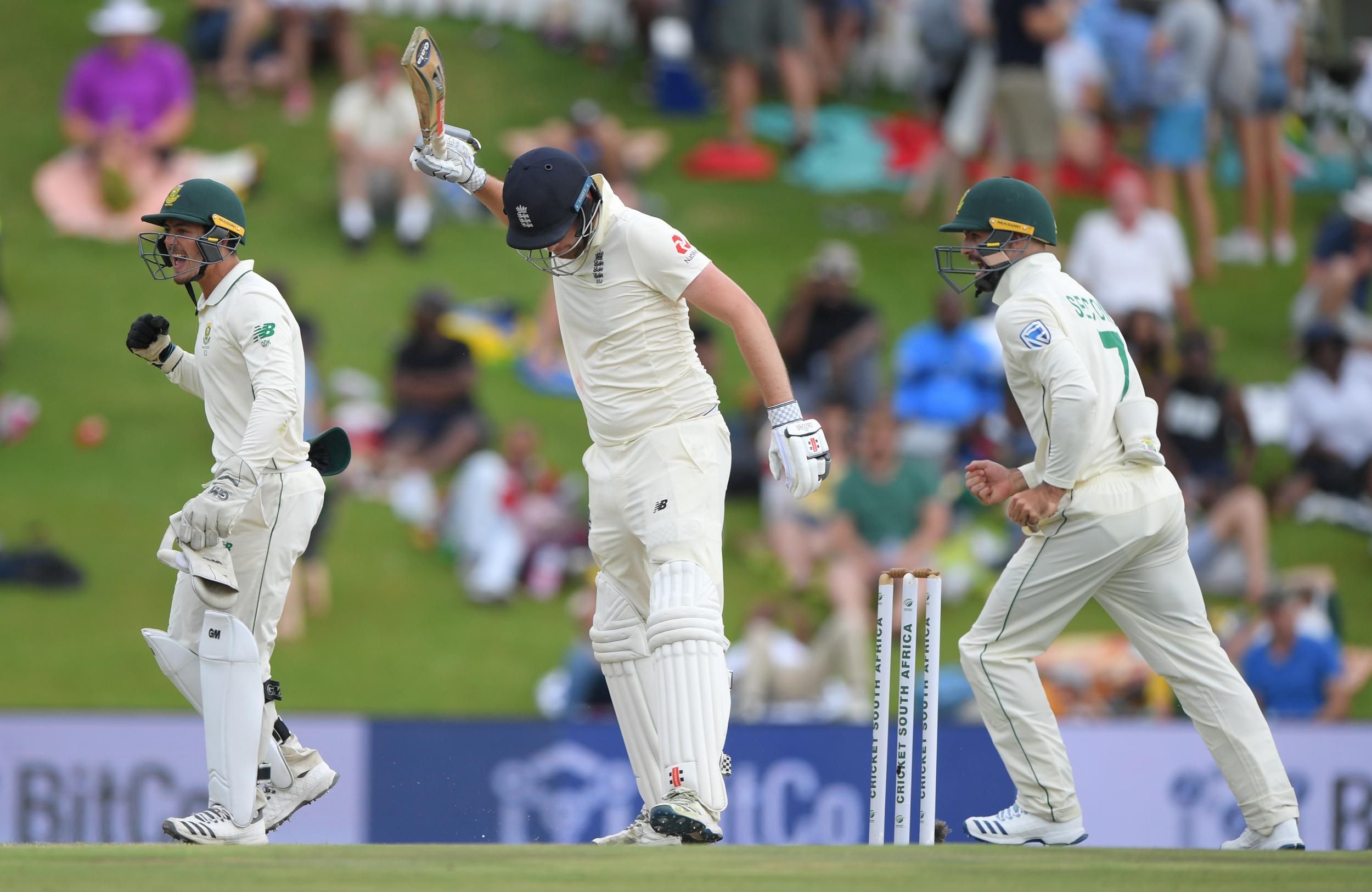 25/40

South Africa vs England, first Test – day 3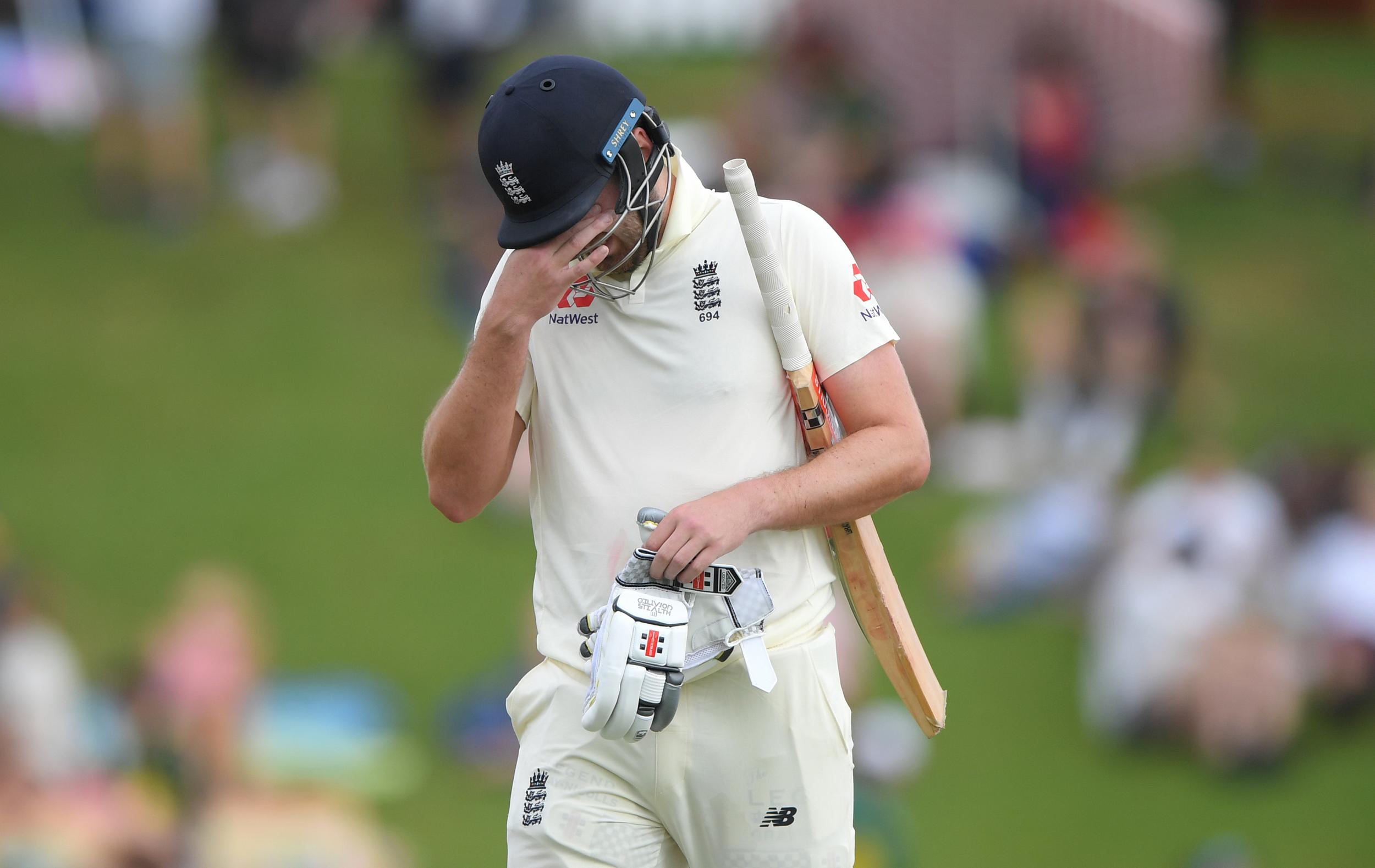 26/40

South Africa vs England, first Test – day 3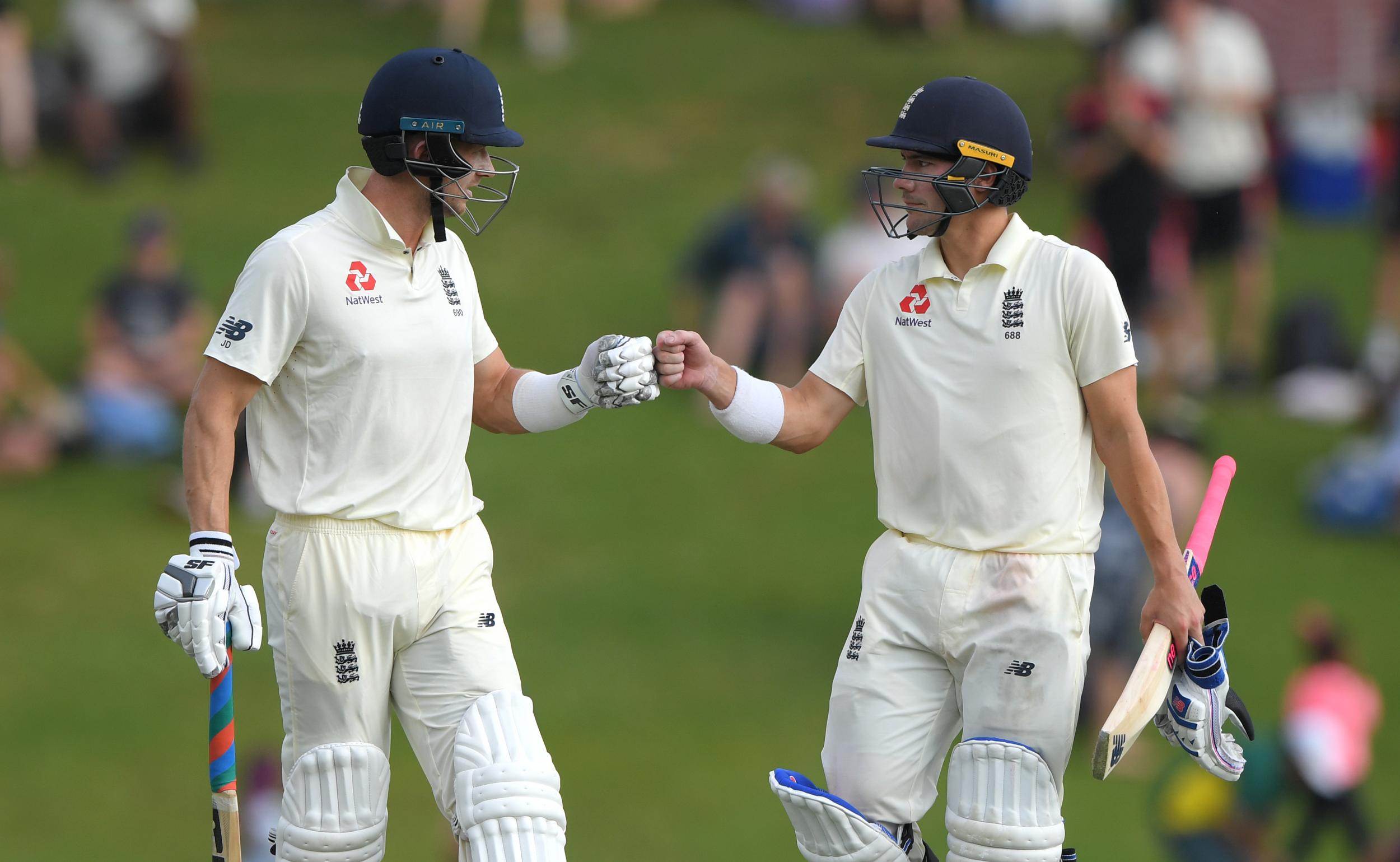 27/40

South Africa vs England, first Test – day 3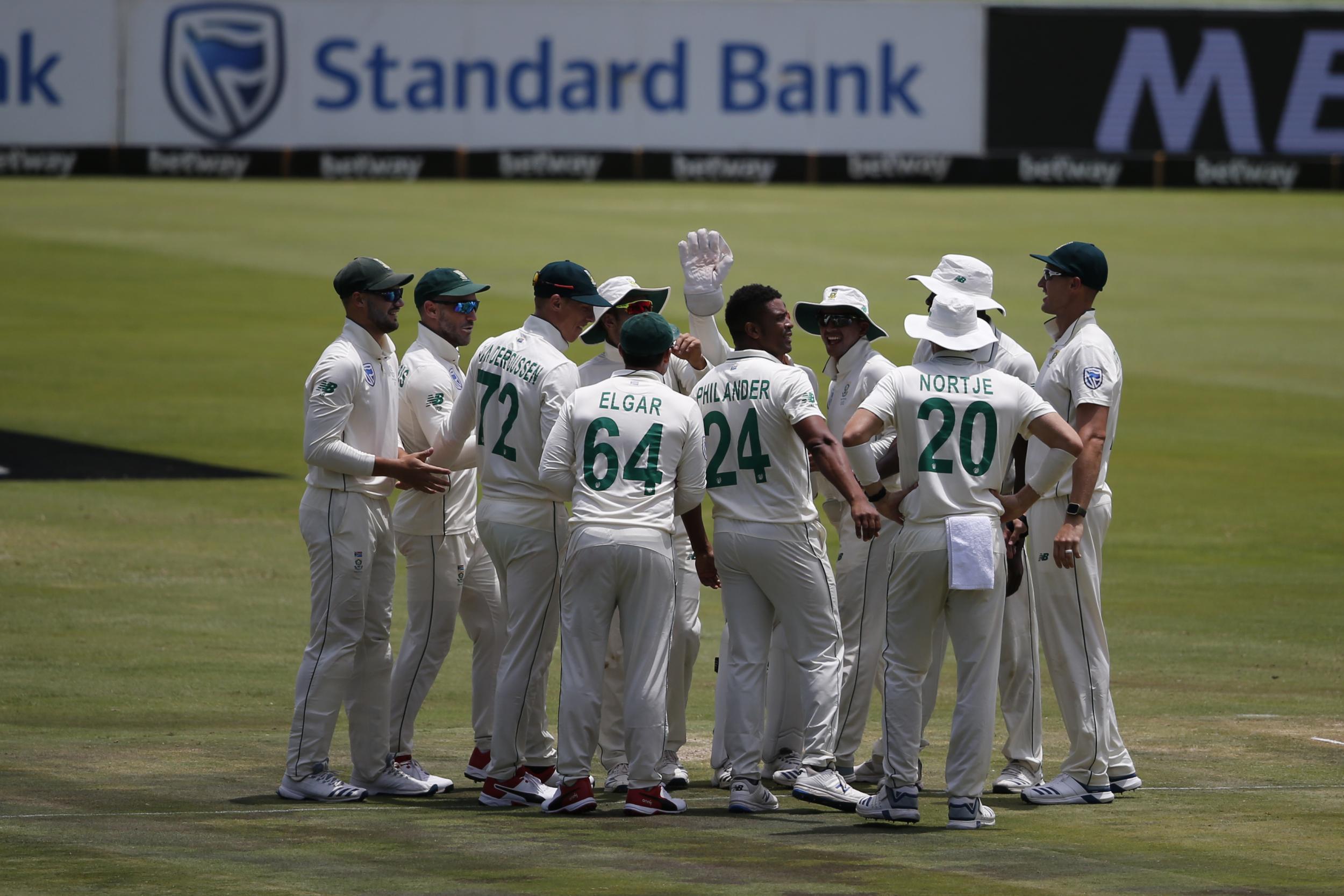 28/40

South Africa vs England, first Test – day 2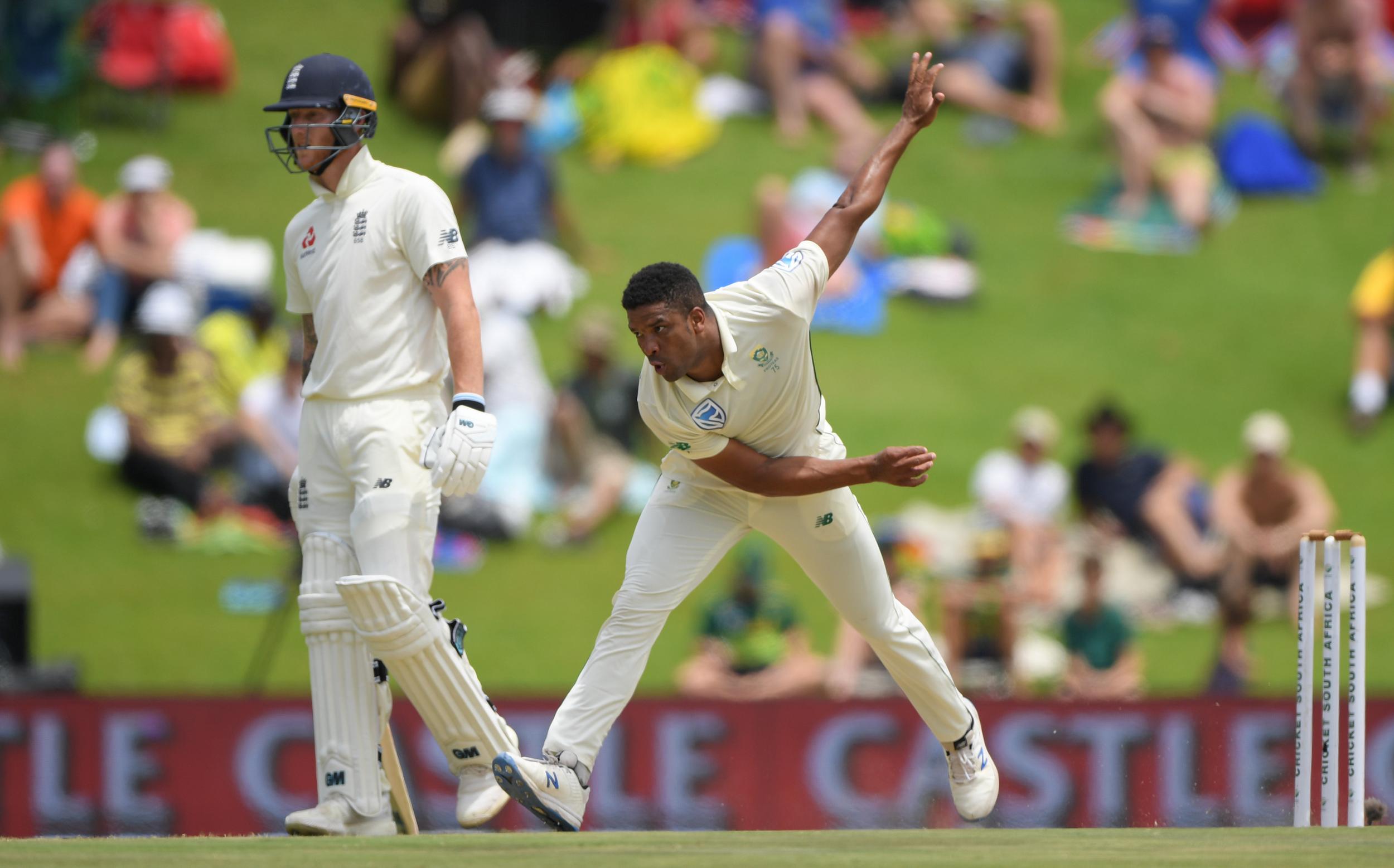 29/40

South Africa vs England, first Test – day 2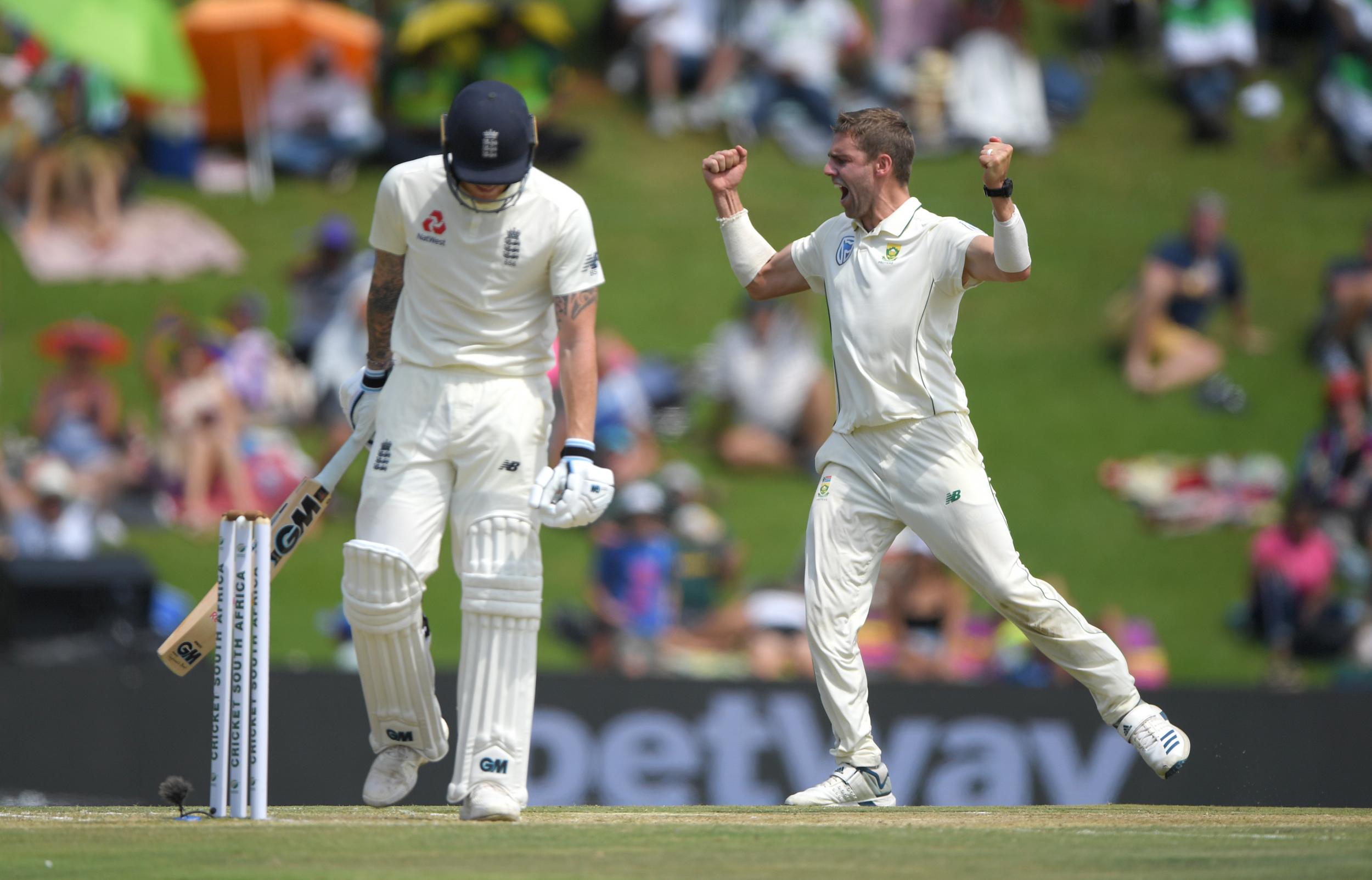 30/40

South Africa vs England, first Test – day 2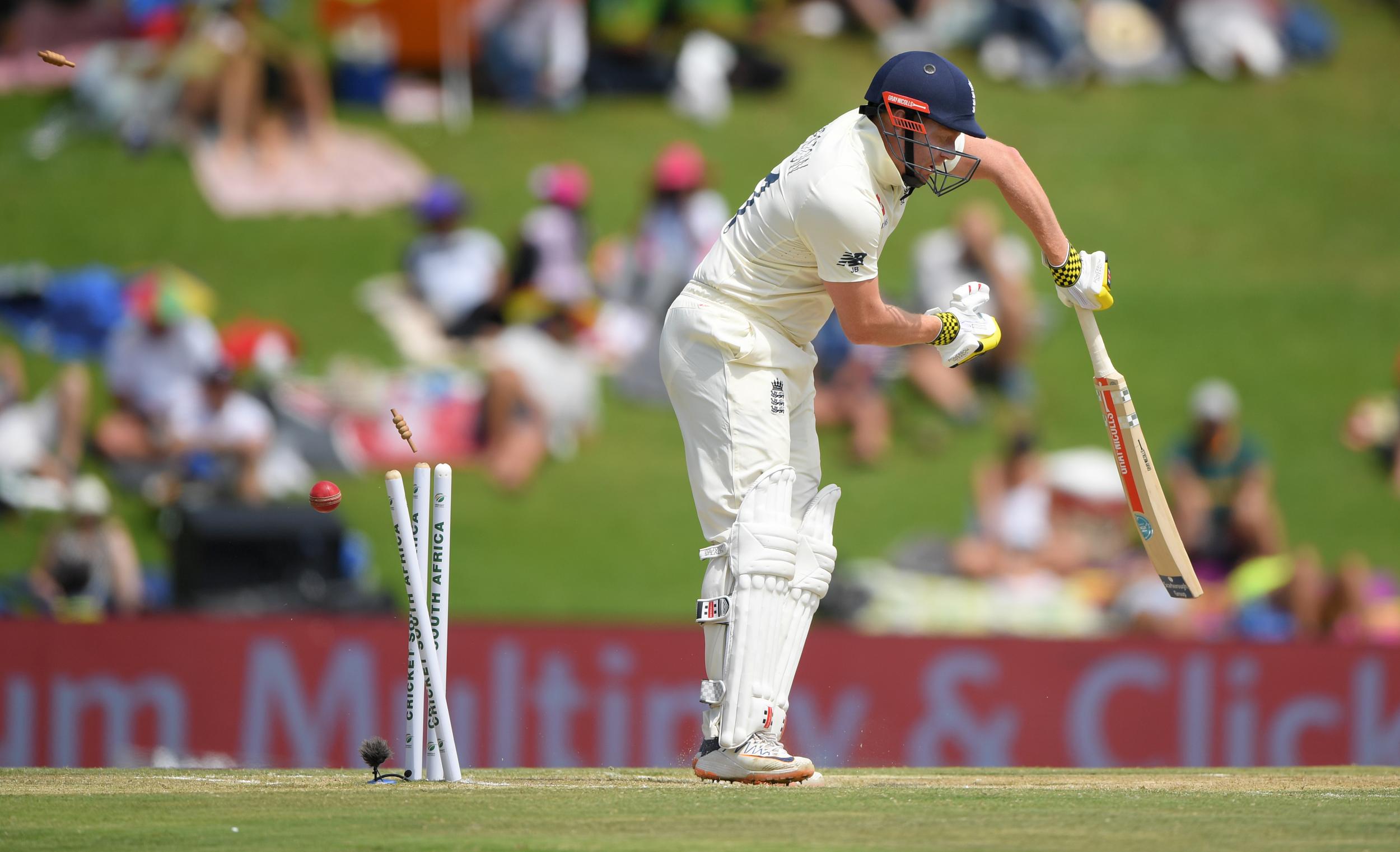 31/40

South Africa vs England, first Test – day 2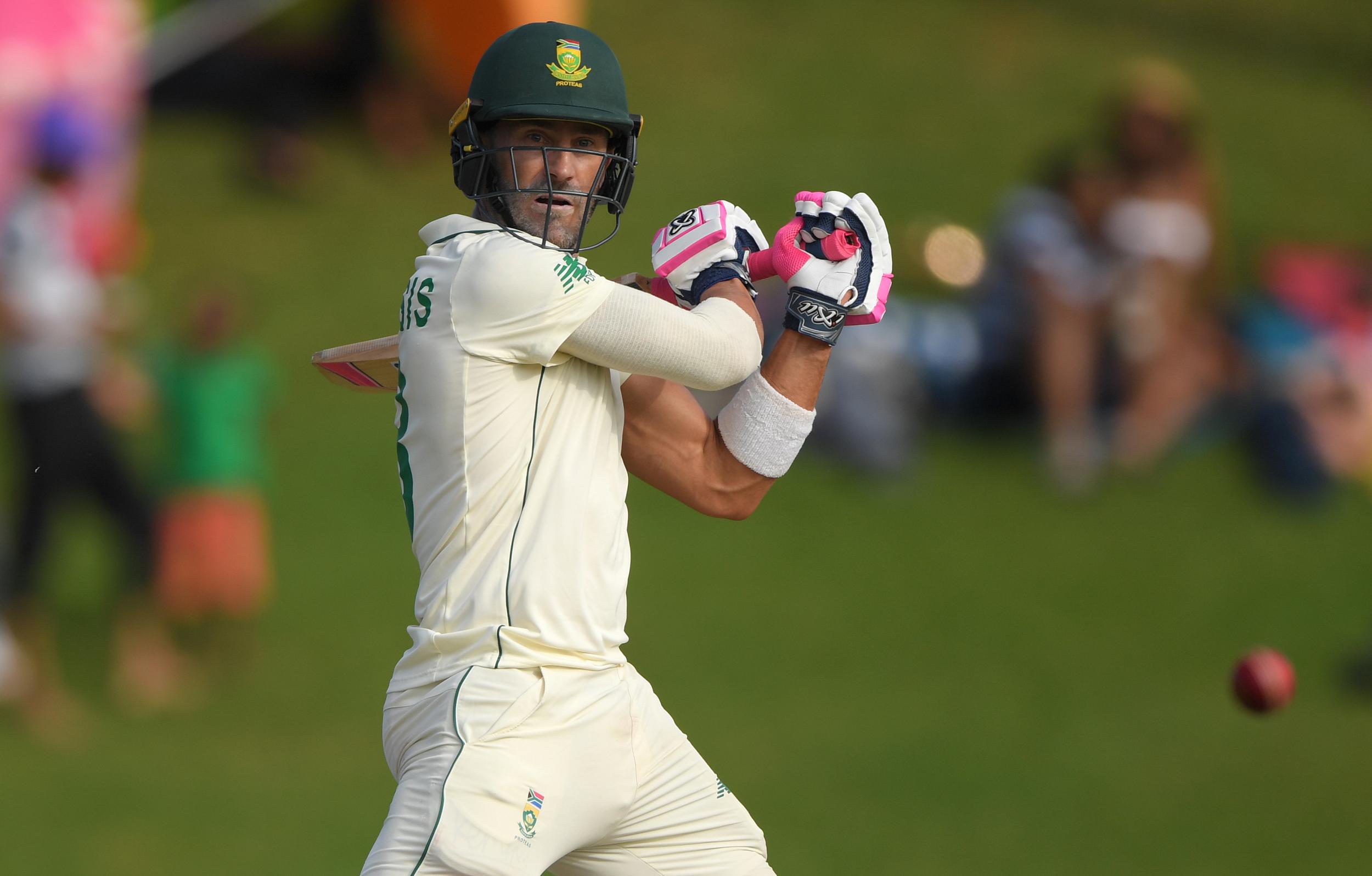 32/40

South Africa vs England, first Test – day 2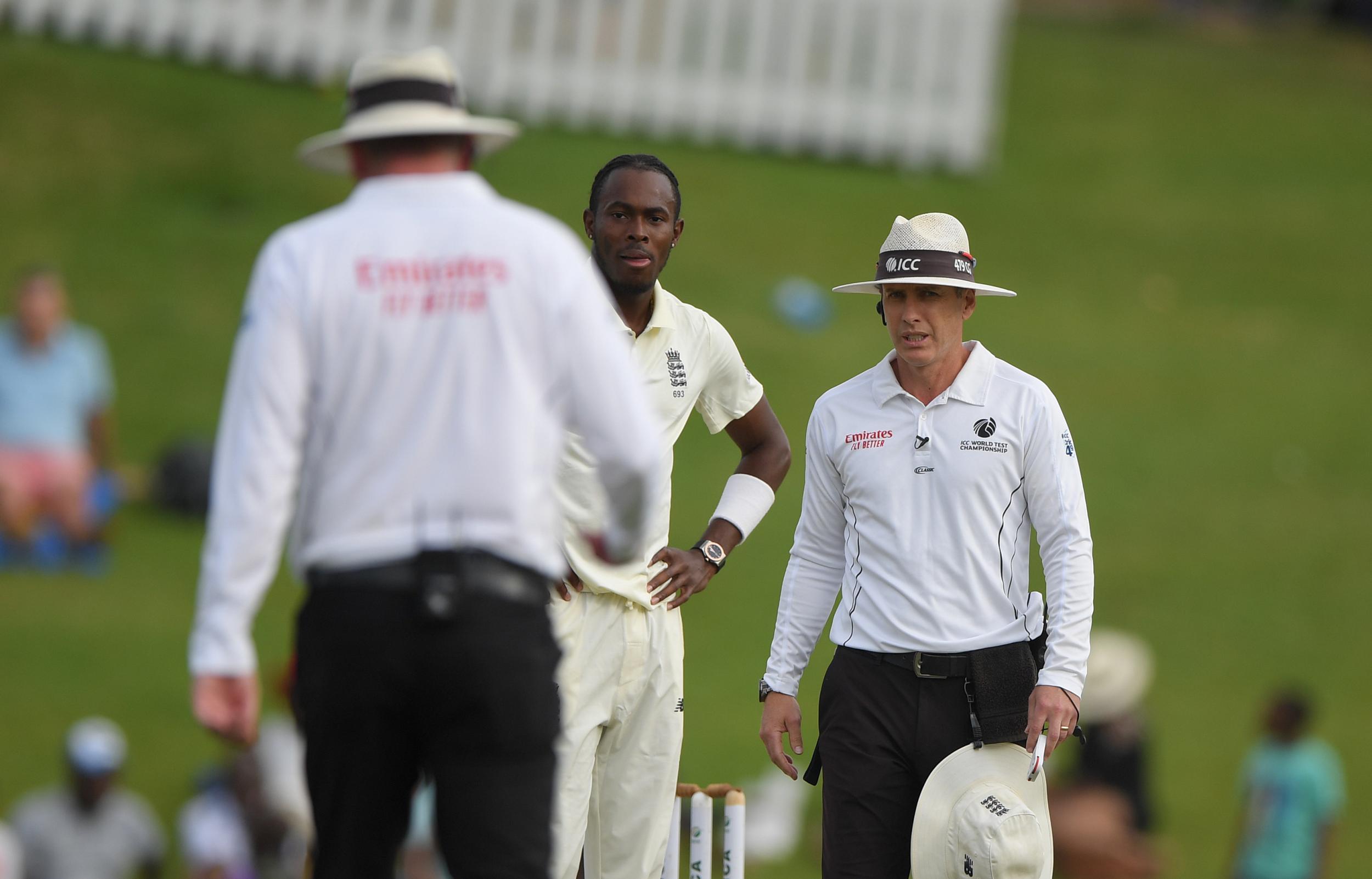 33/40

South Africa vs England, first Test – day 2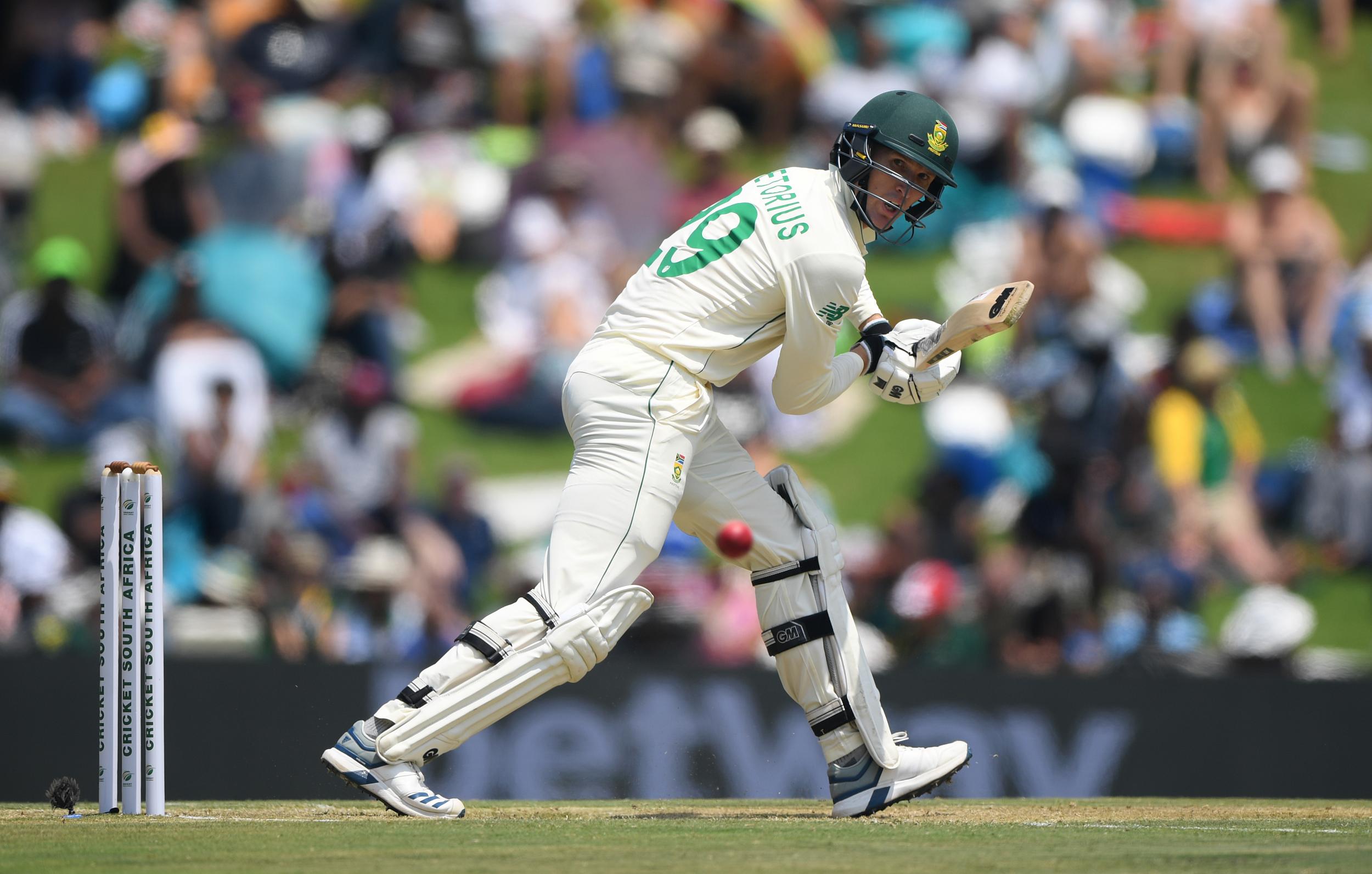 34/40

South Africa vs England, first Test – day 1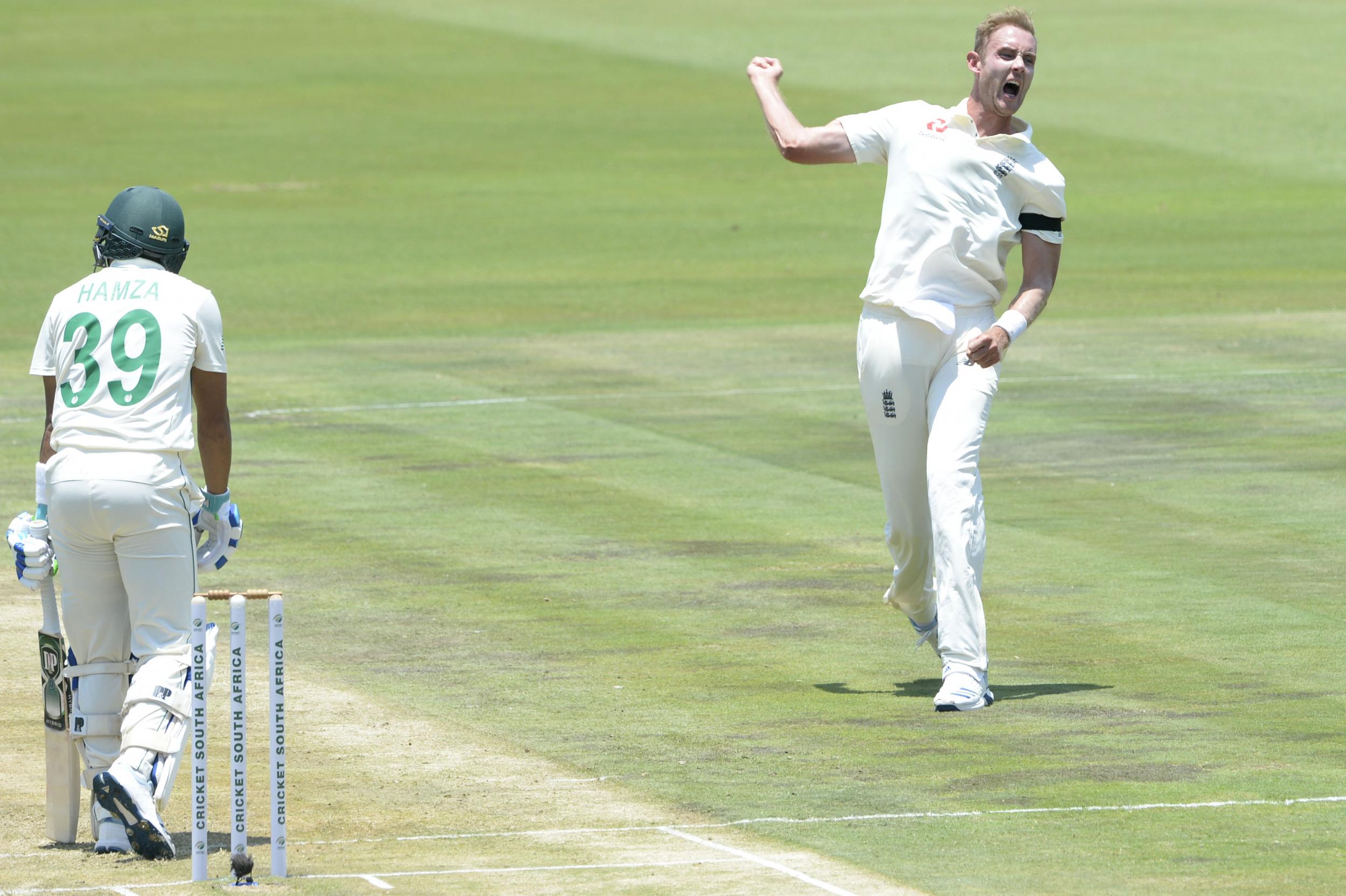 35/40

South Africa vs England, first Test – day 1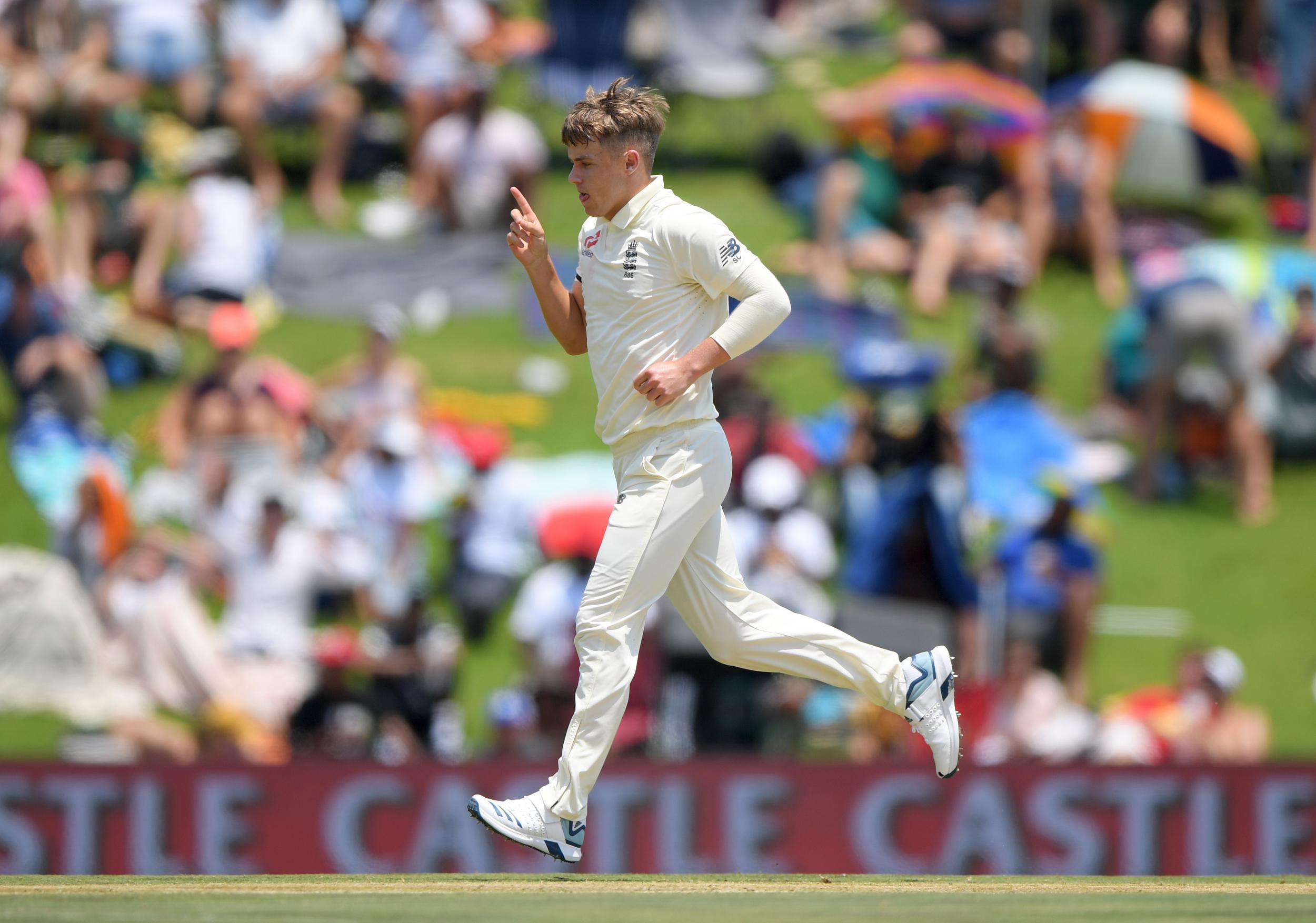 36/40

South Africa vs England, first Test – day 1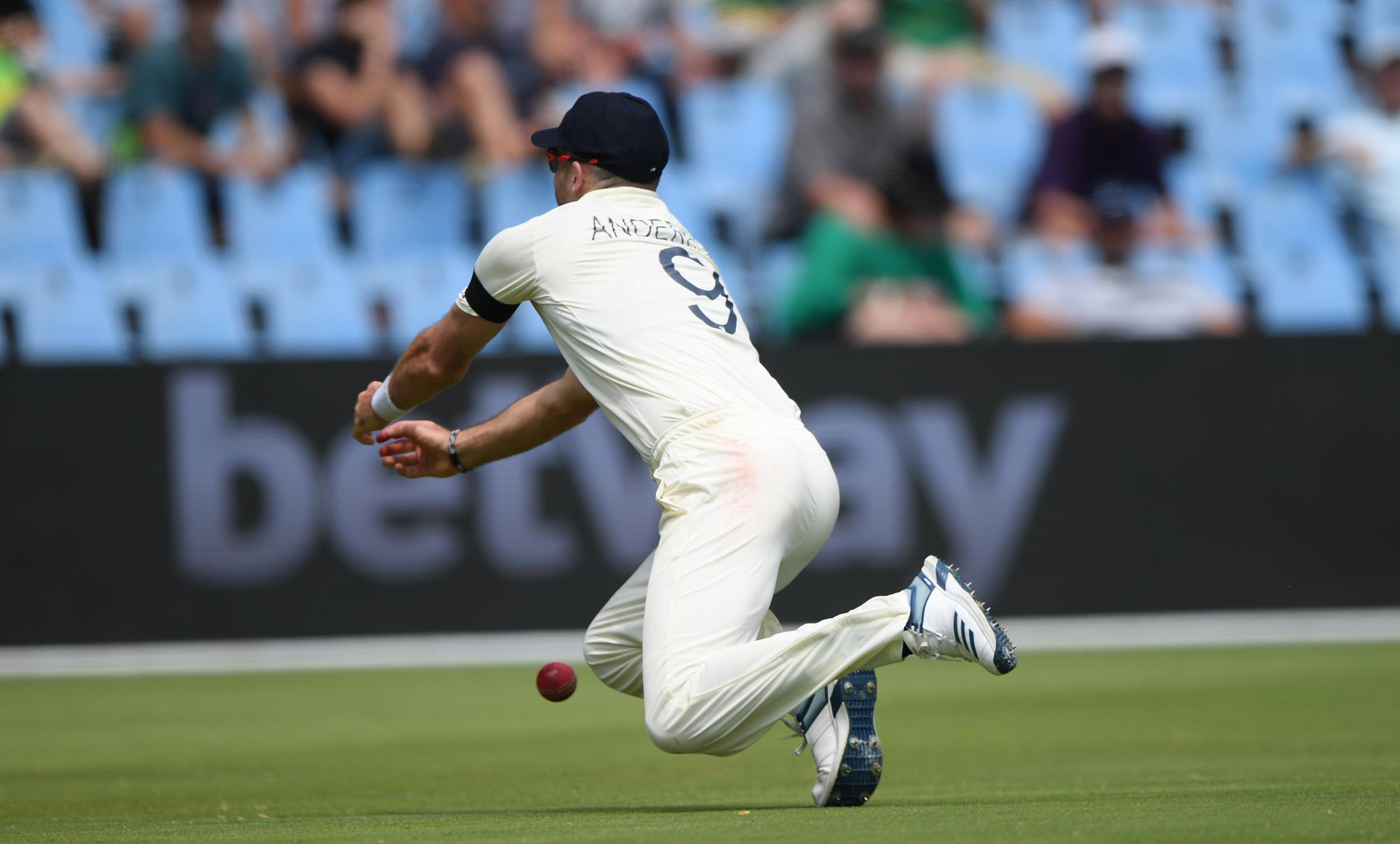 37/40

South Africa vs England, first Test – day 1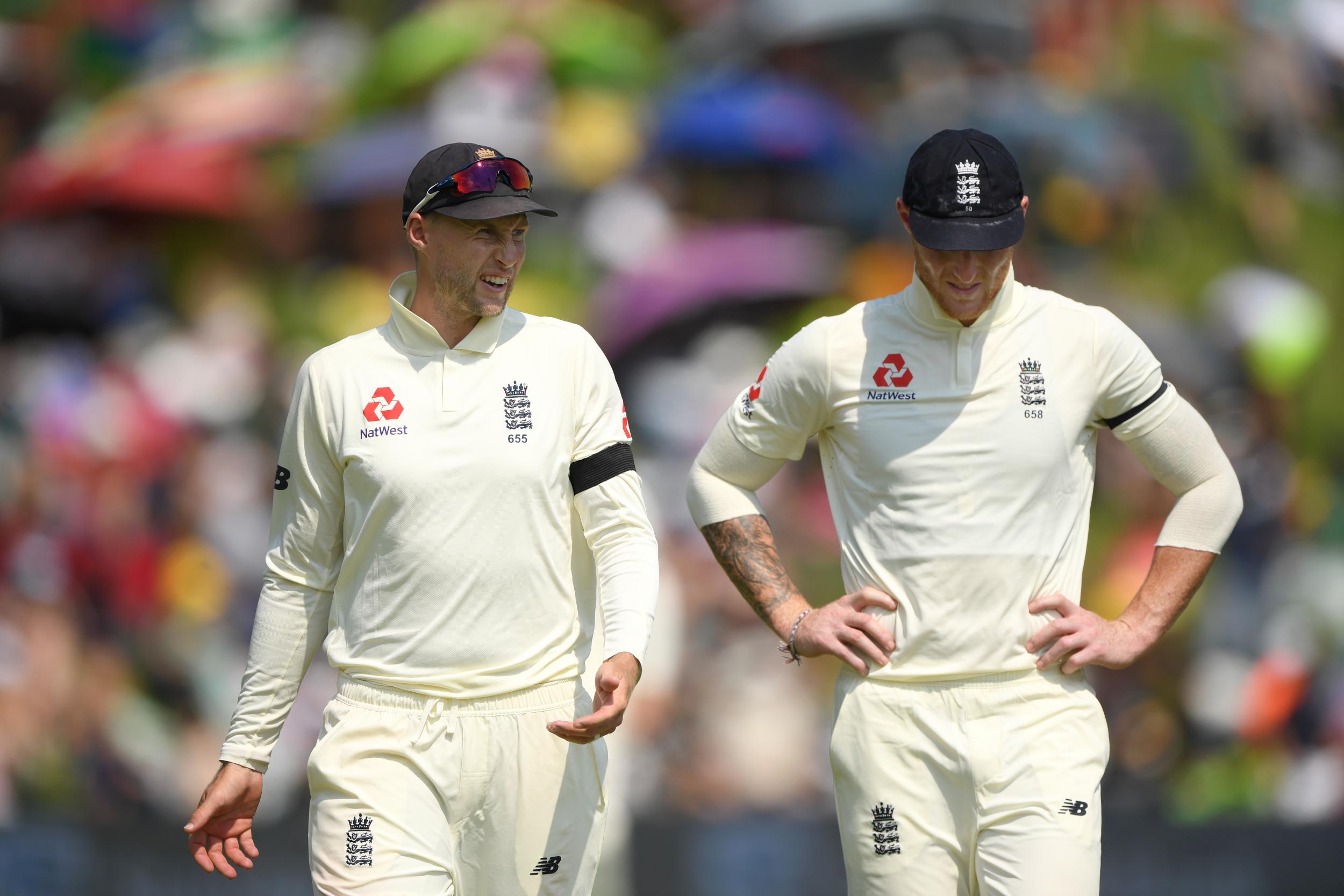 38/40

South Africa vs England, first Test – day 1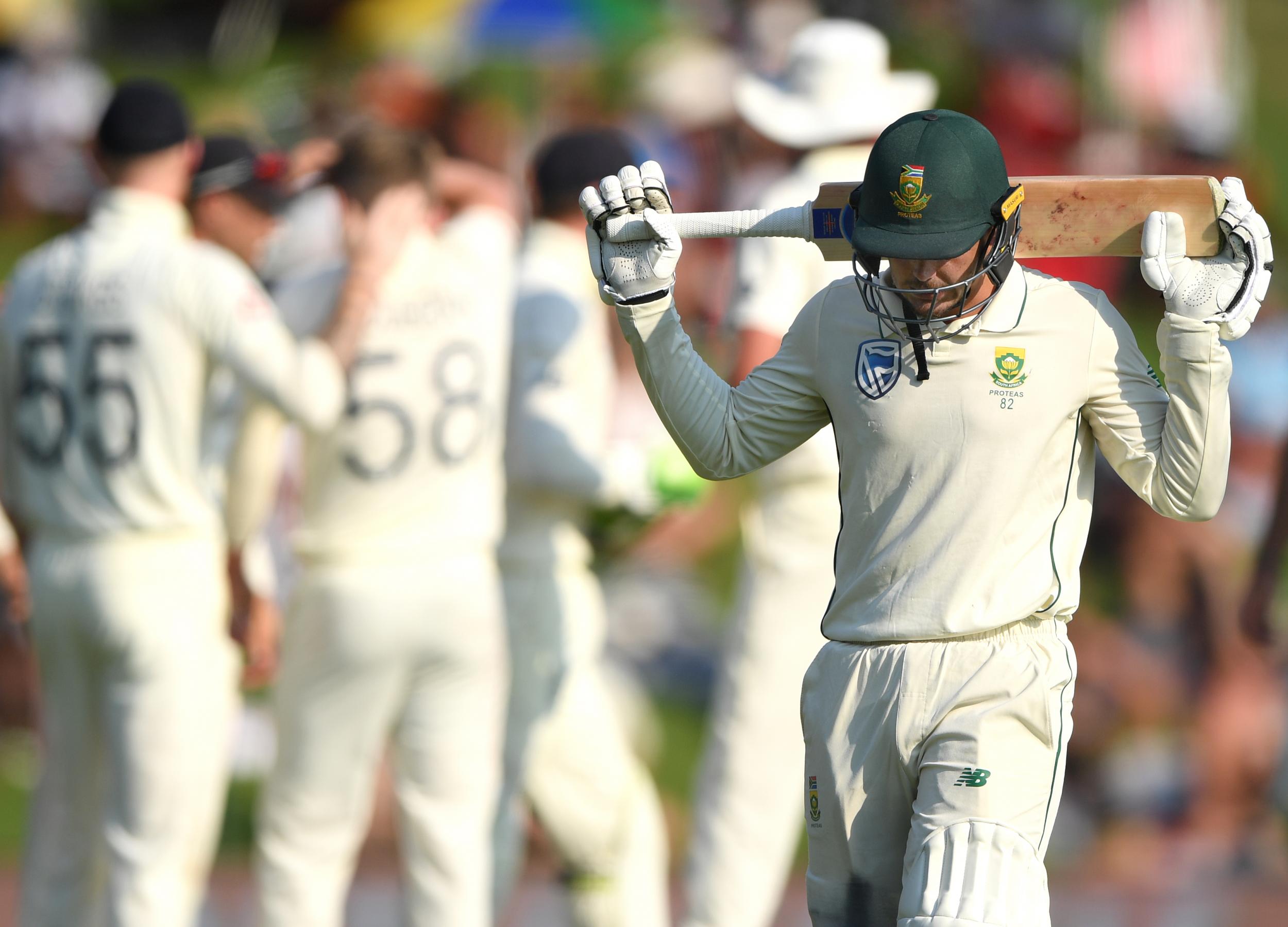 39/40

South Africa vs England, first Test – day 1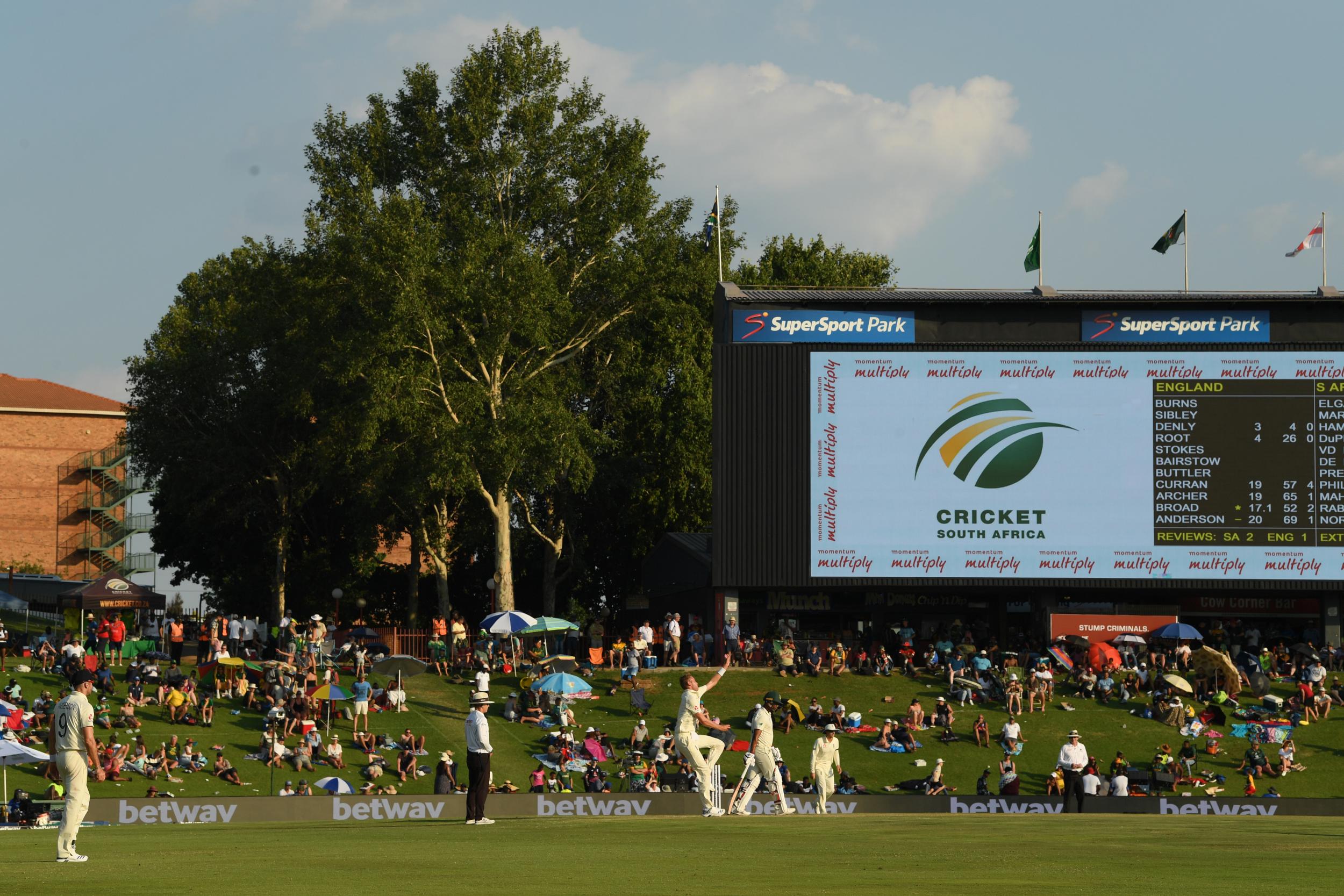 40/40

South Africa vs England, first Test – day 1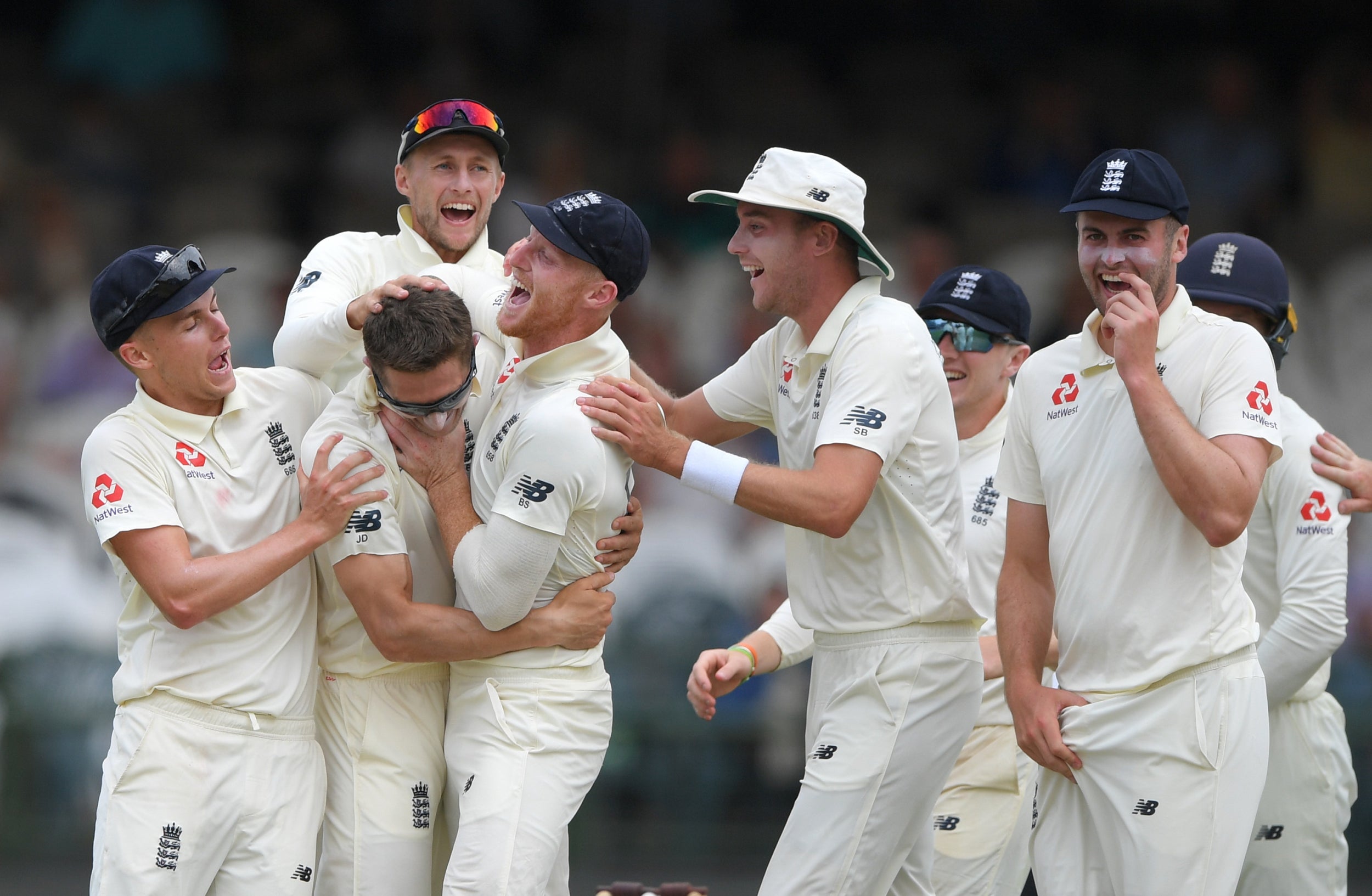 1/40

South Africa vs England, second Test – day 5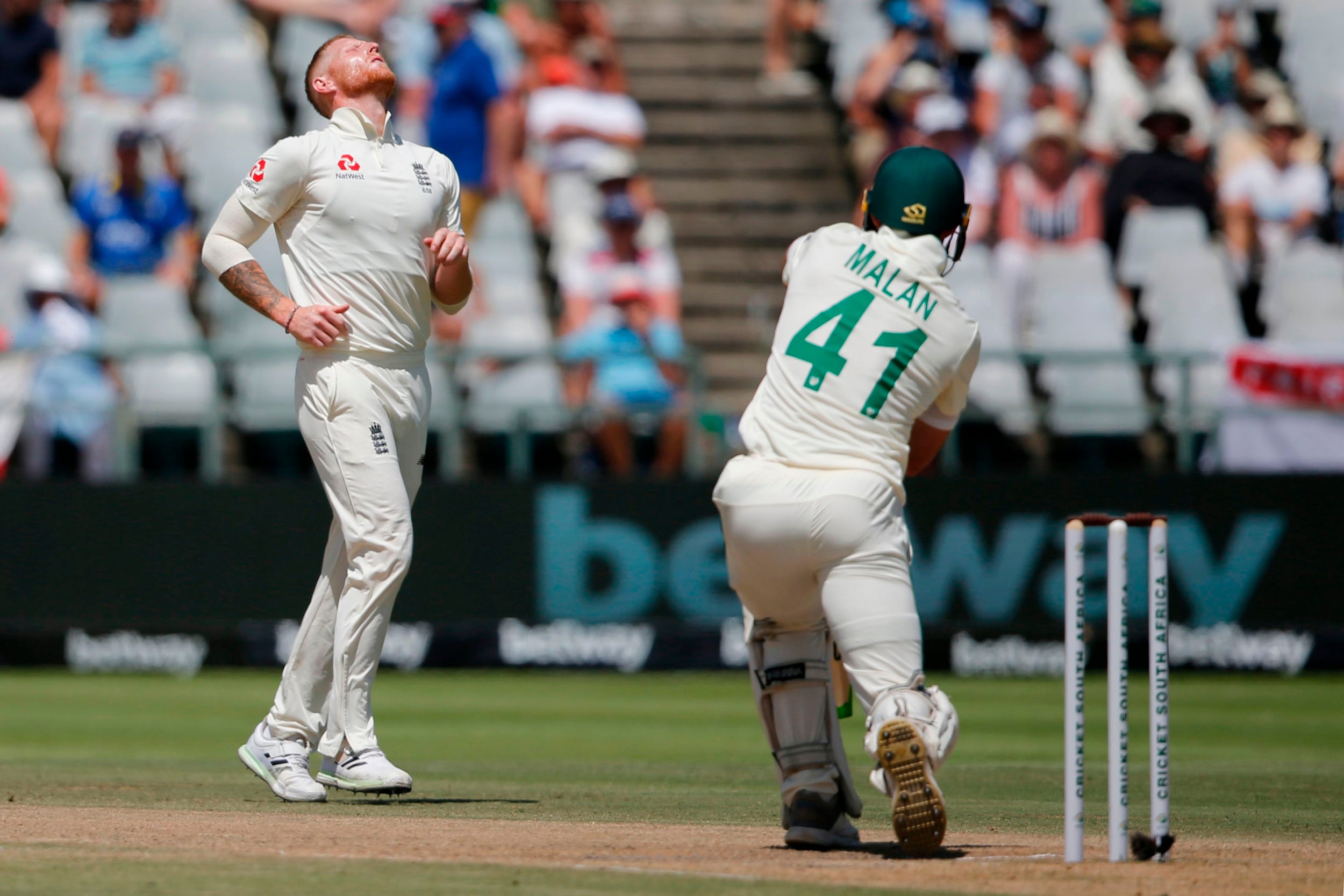 2/40

South Africa vs England, second Test – day 5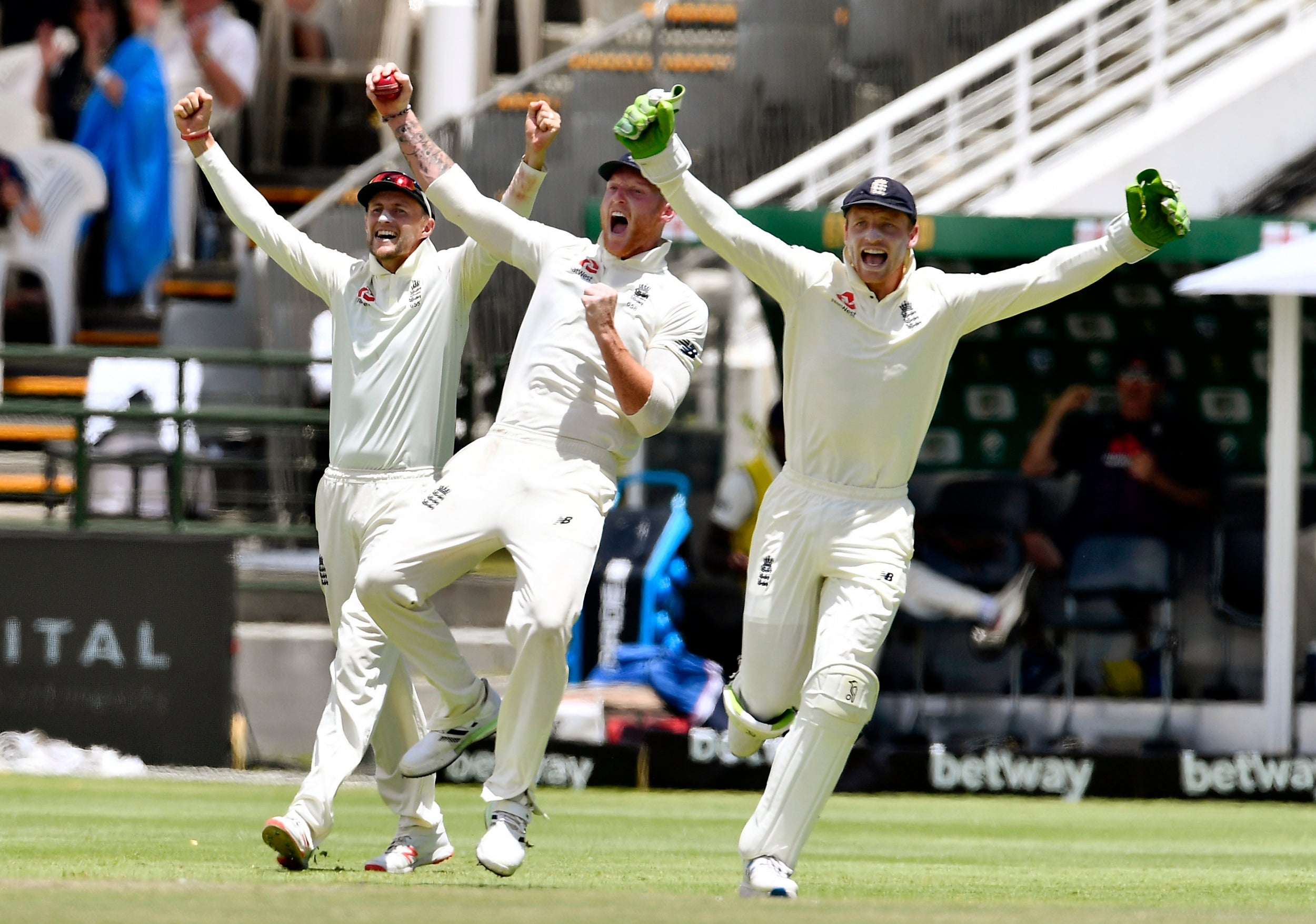 3/40

South Africa vs England, second Test – day 5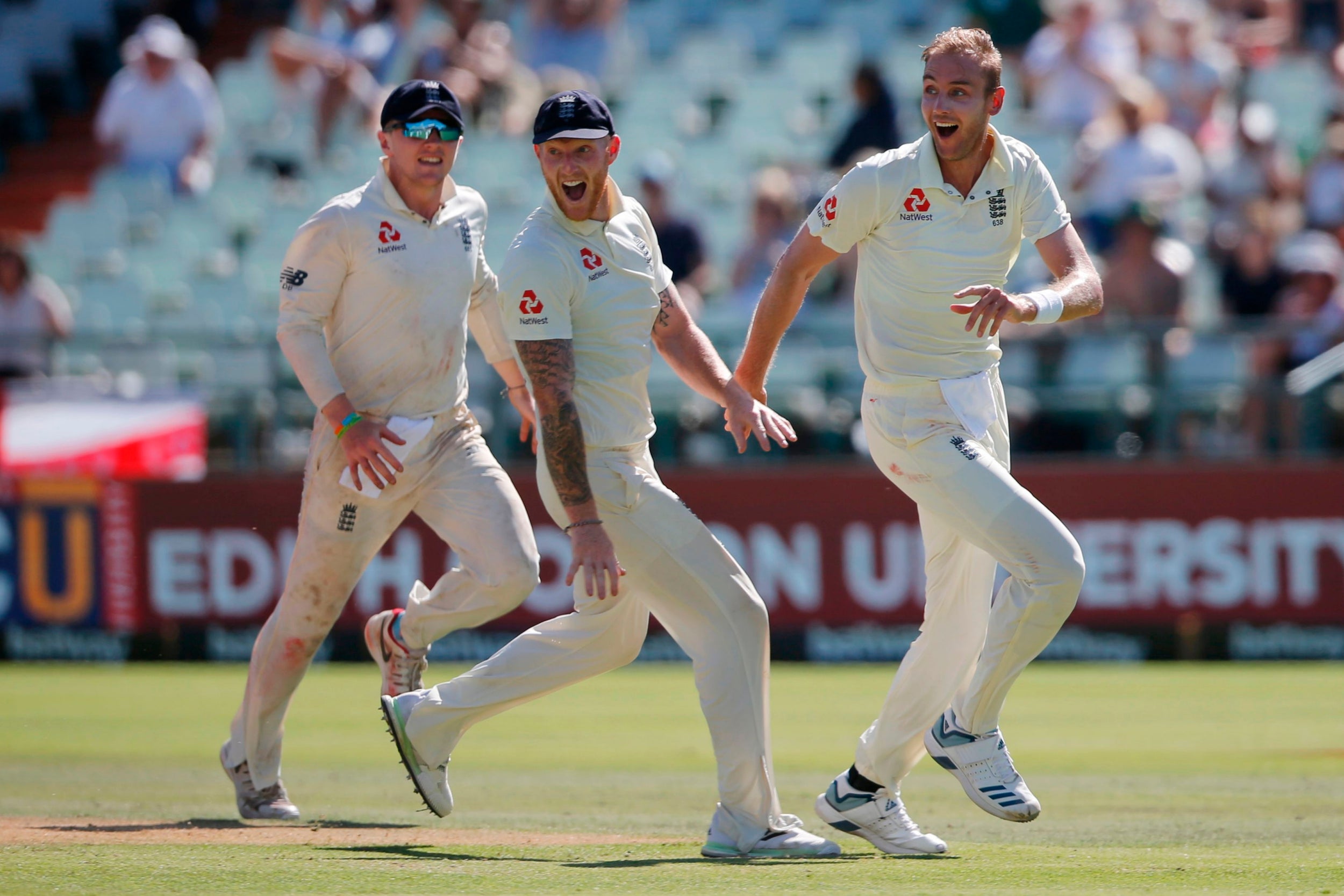 4/40

South Africa vs England, second Test – day 5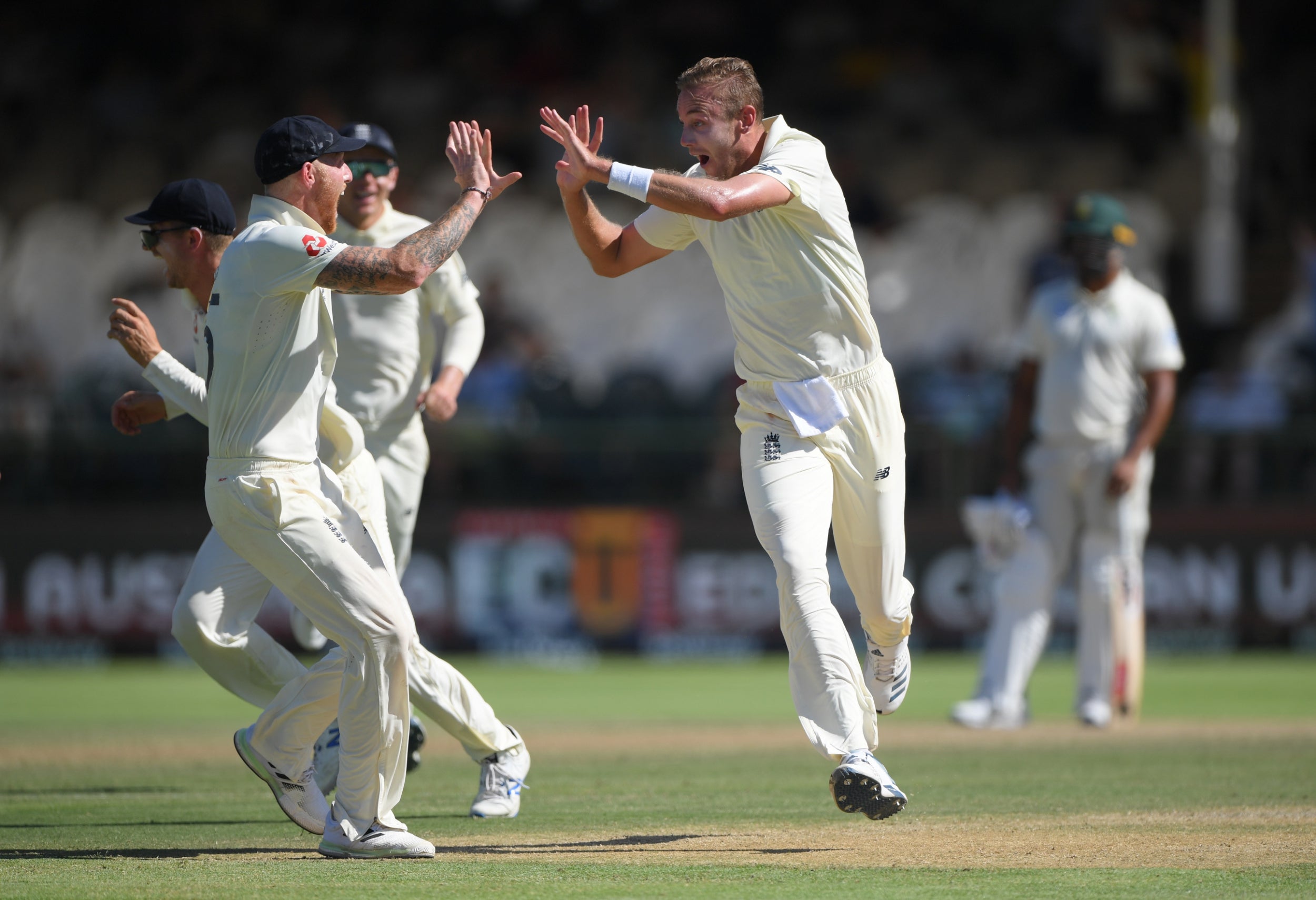 5/40

South Africa vs England, second Test – day 5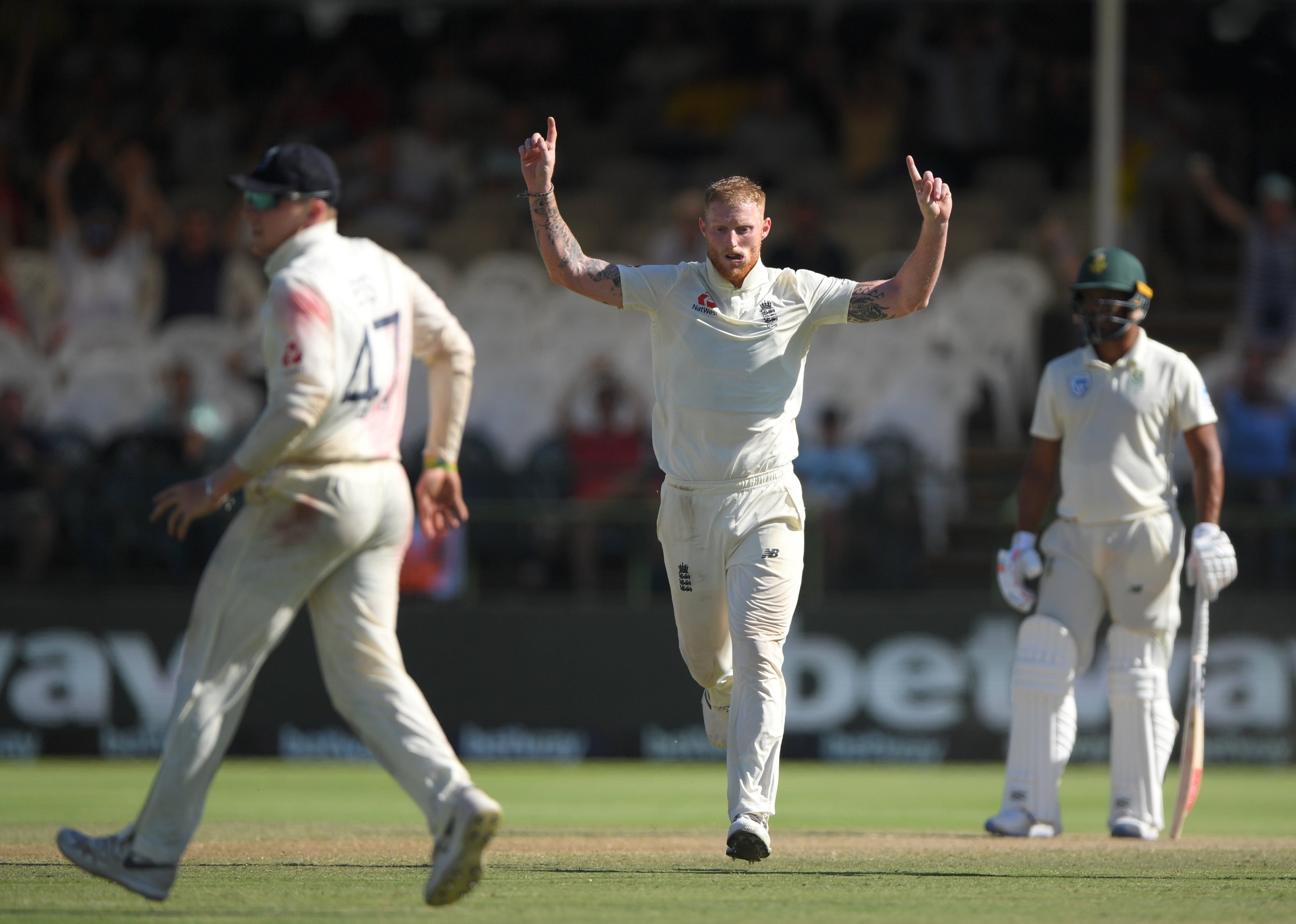 6/40

South Africa vs England, second Test – day 5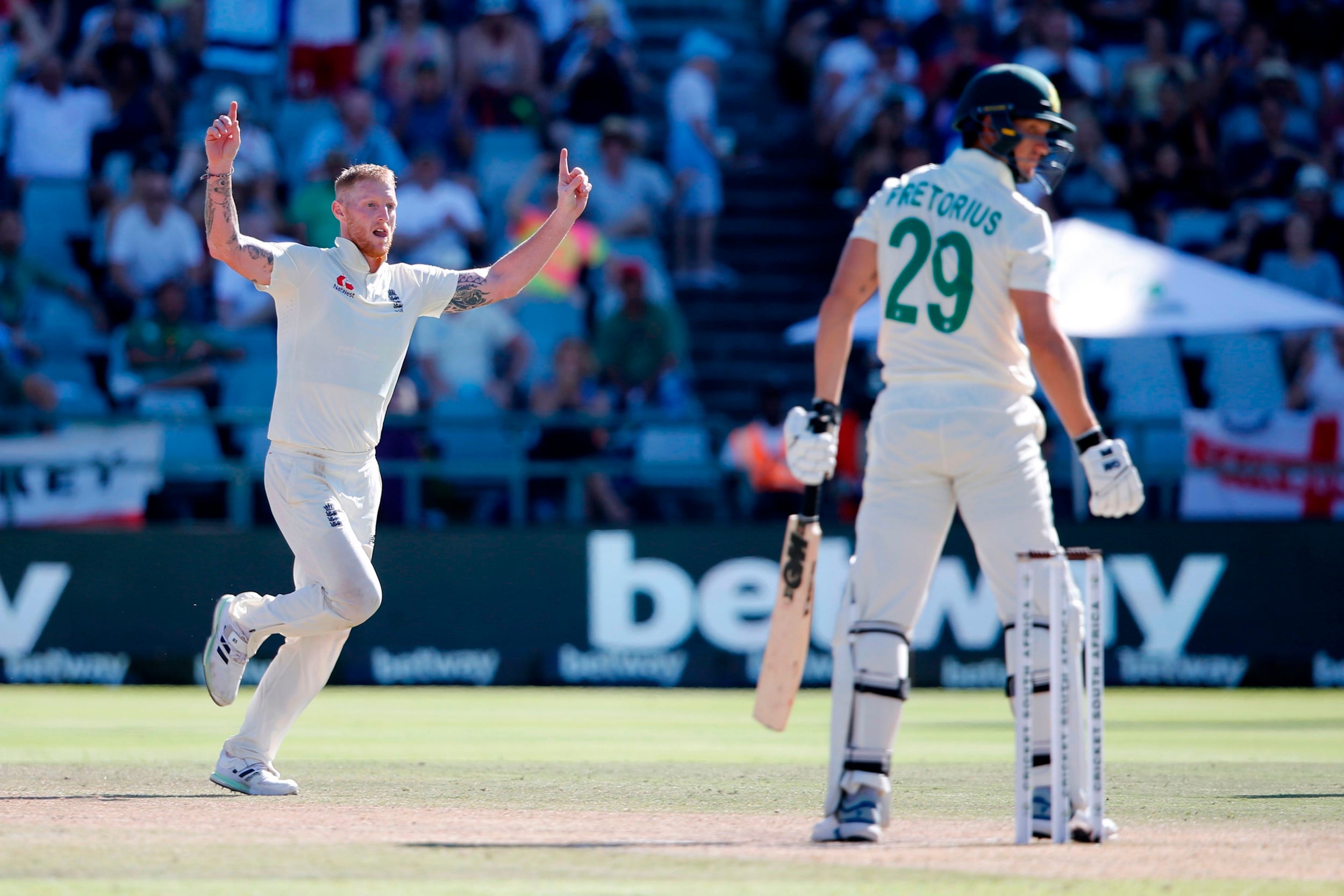 7/40

South Africa vs England, second Test – day 5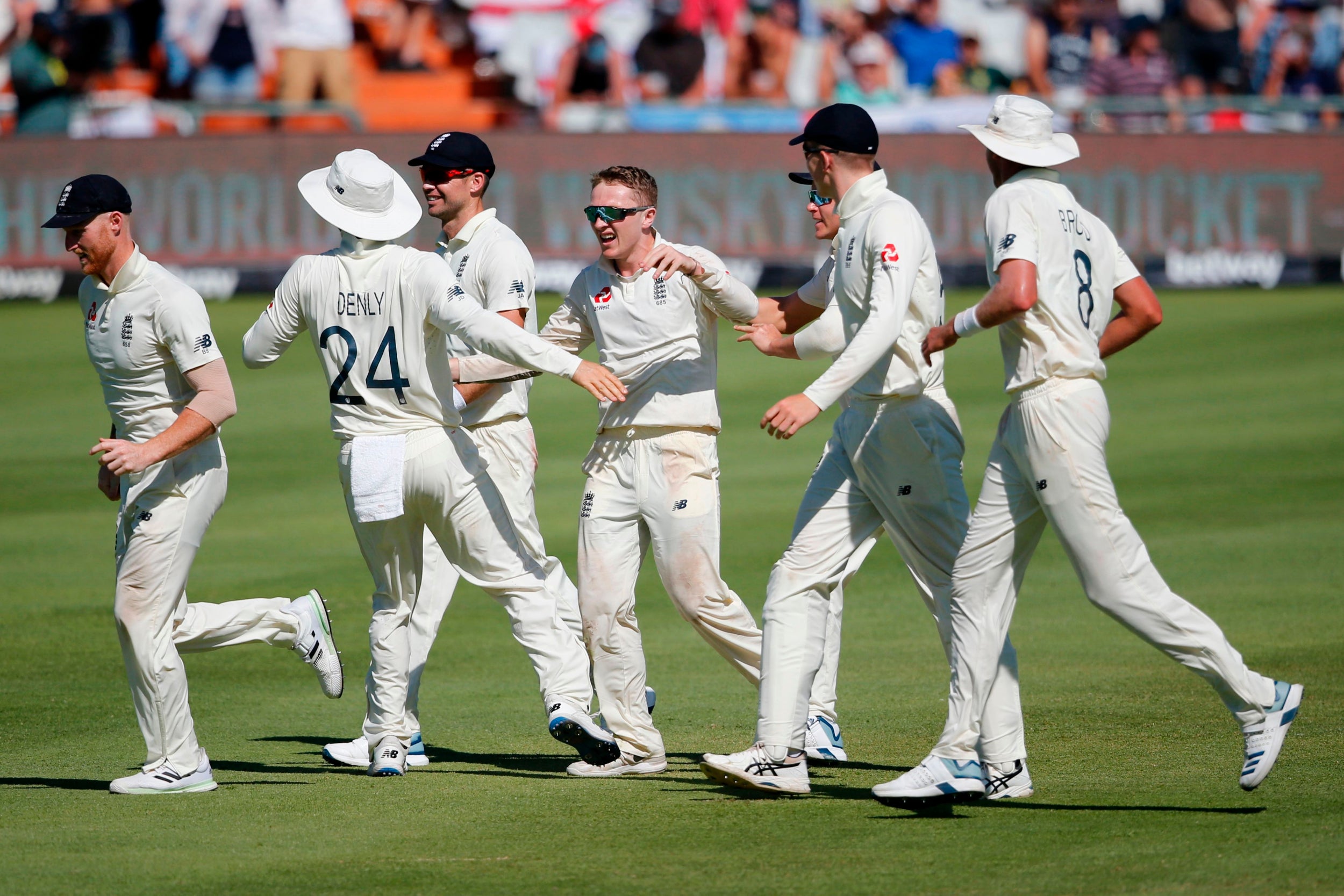 8/40

South Africa vs England, second Test – day 2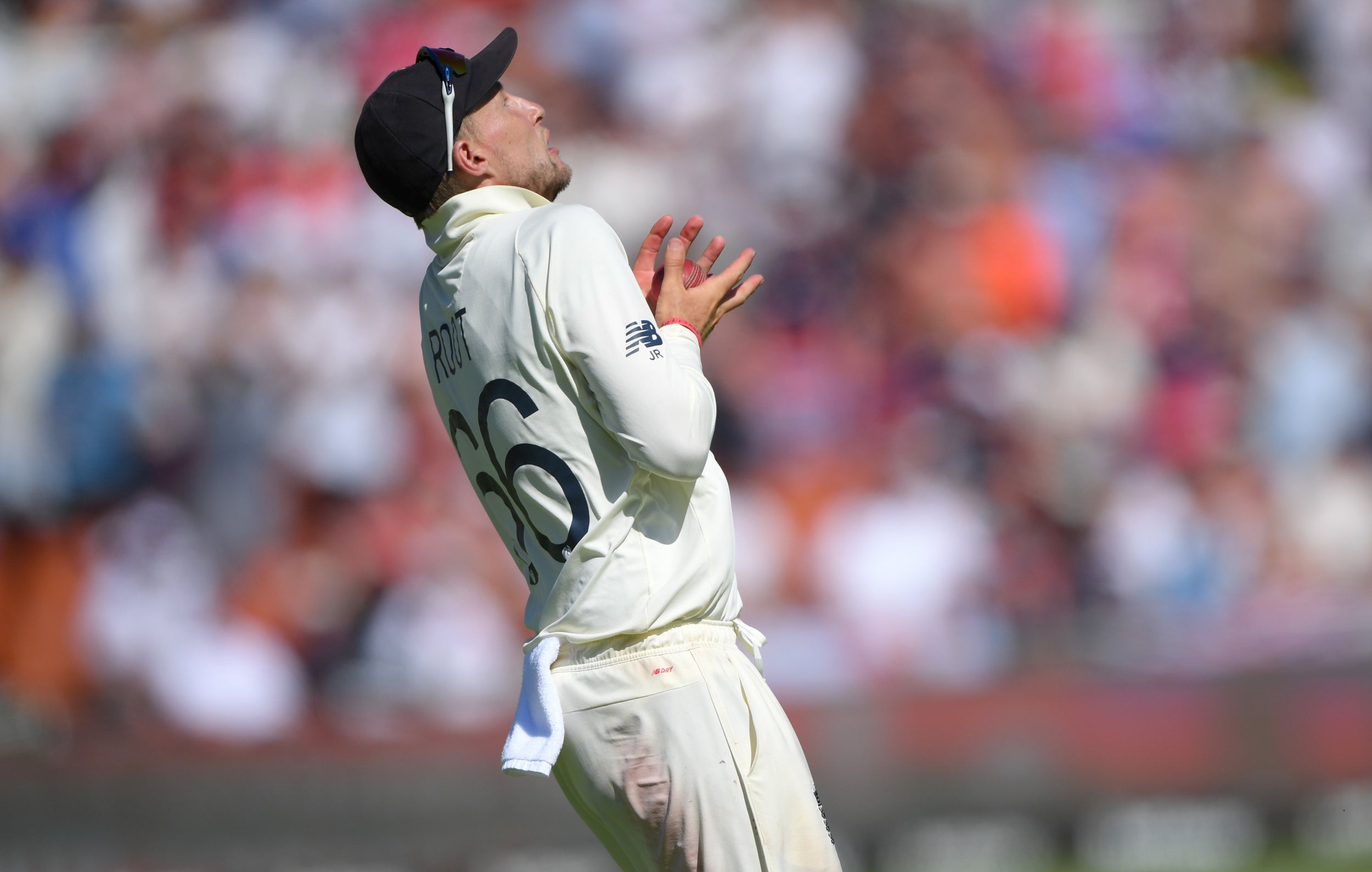 9/40

South Africa vs England, second Test – day 2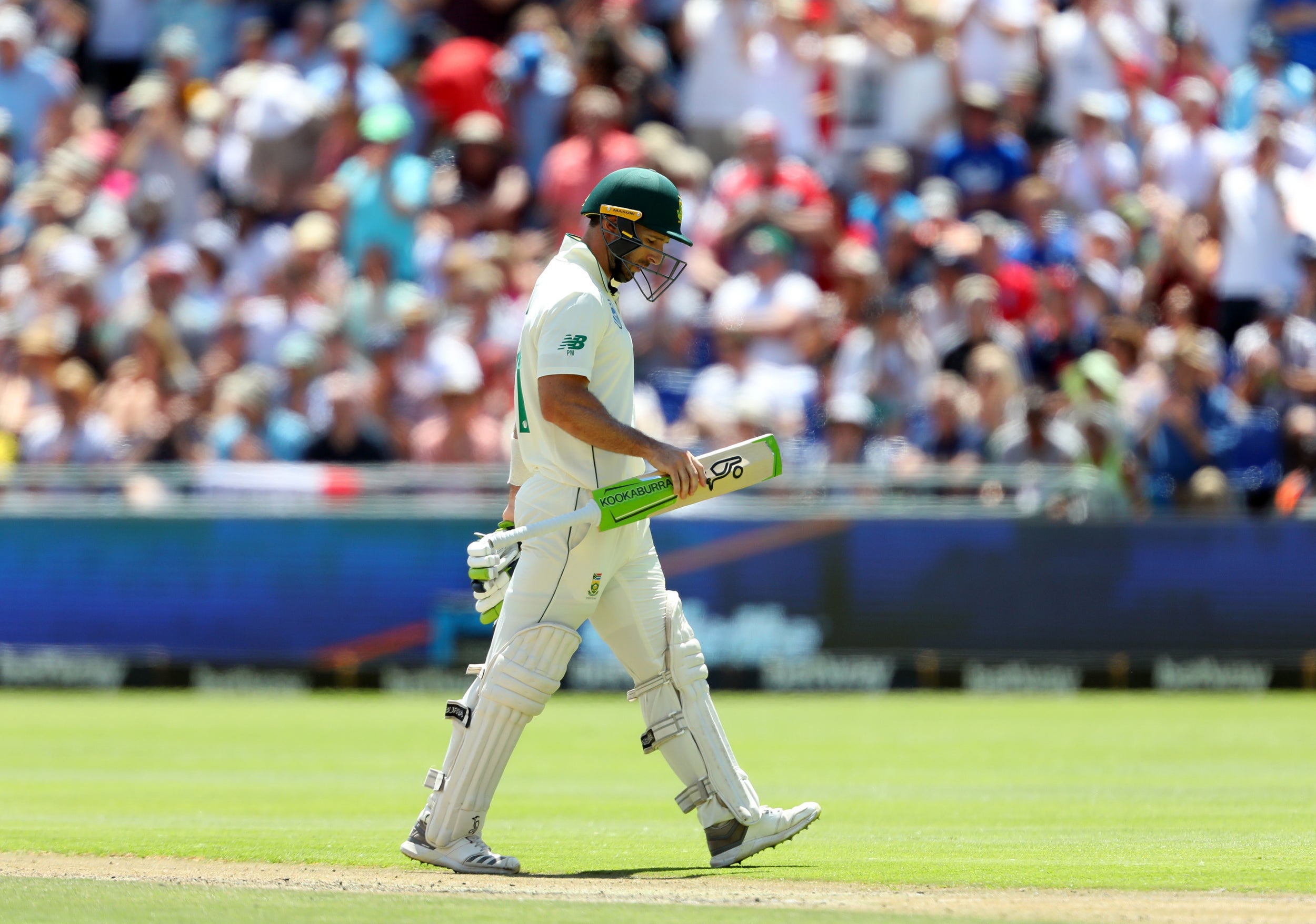 10/40

South Africa vs England, second Test – day 2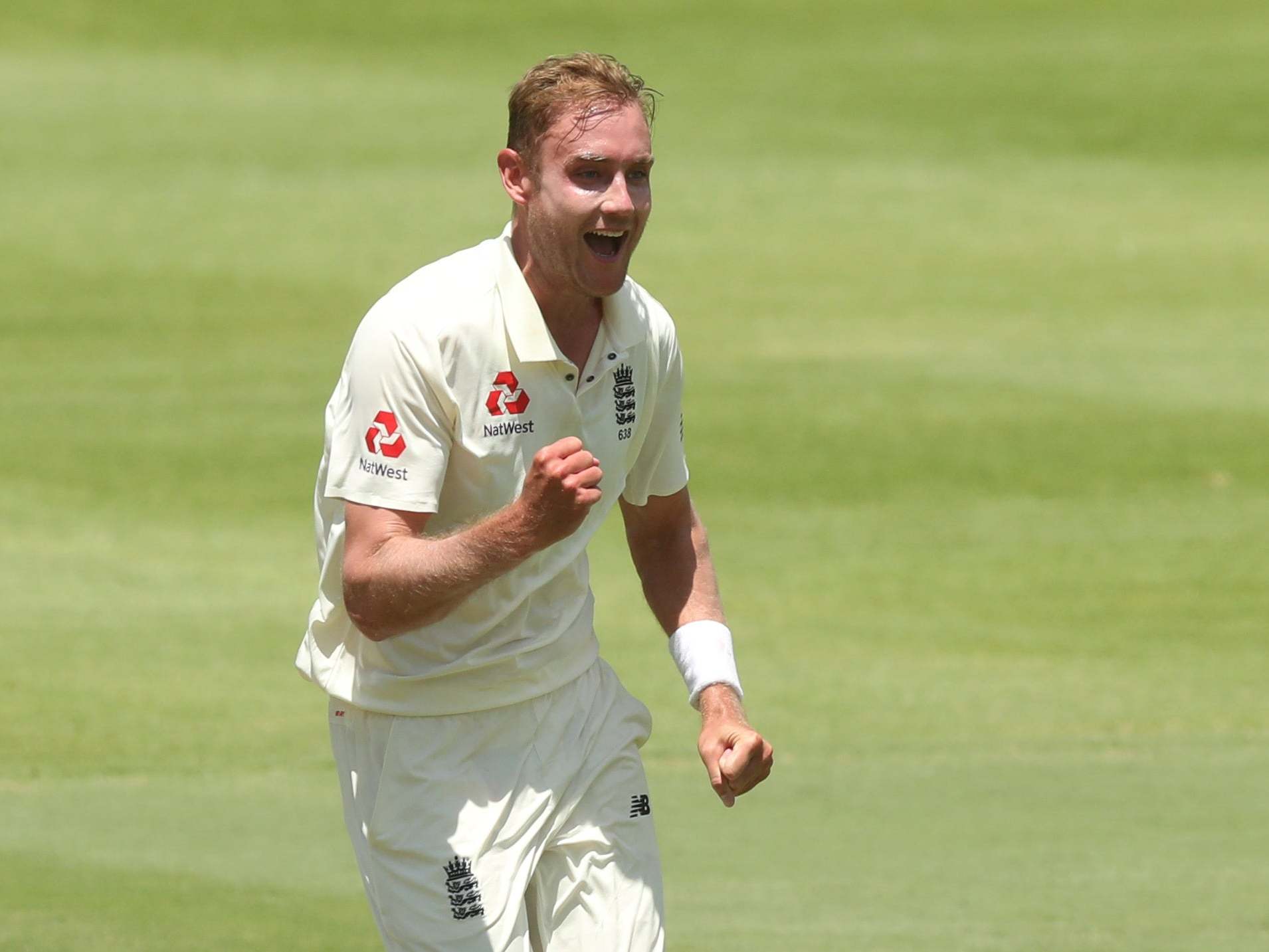 11/40

South Africa vs England, second Test – day 2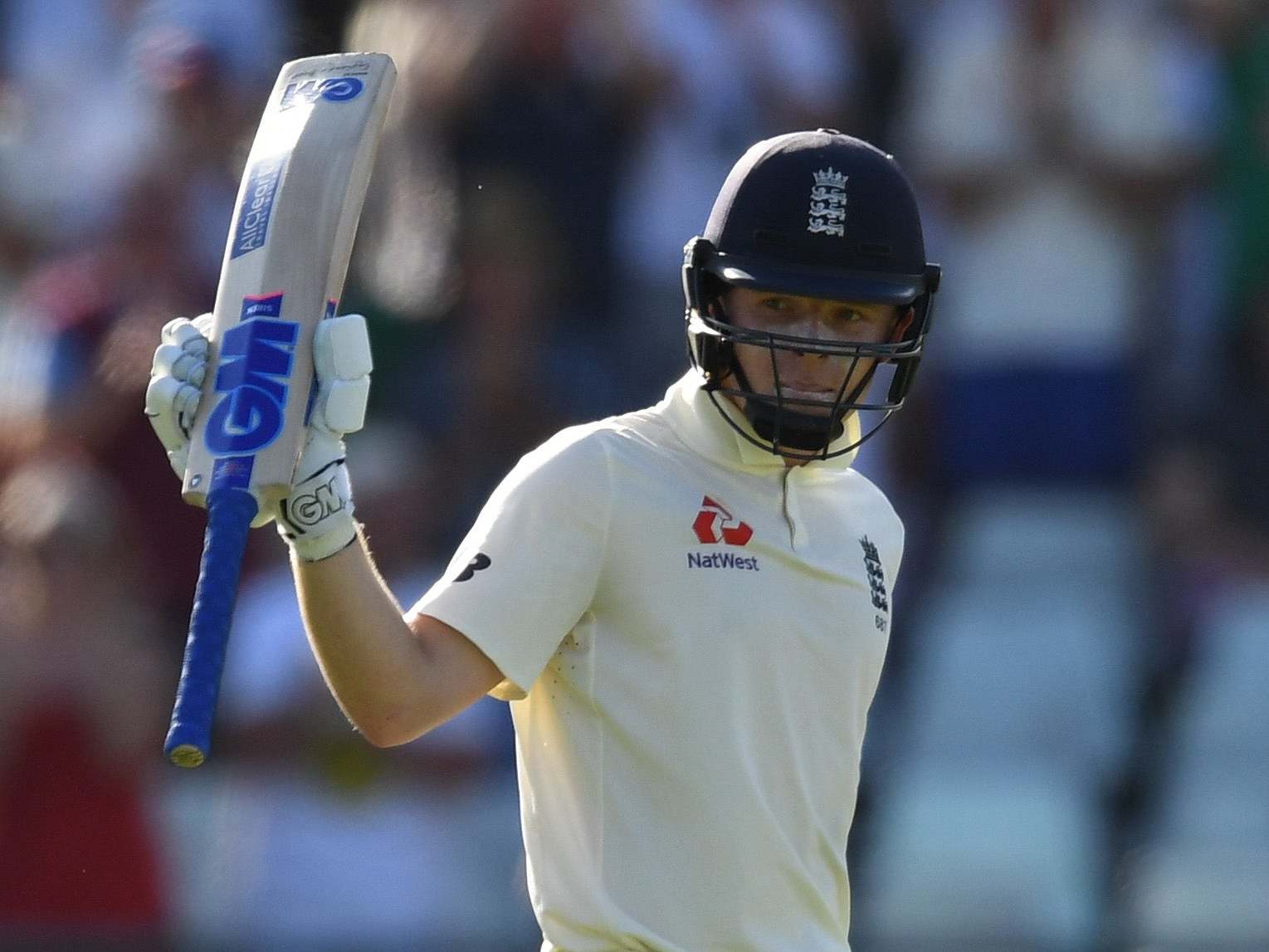 12/40

South Africa vs England, second Test – day 1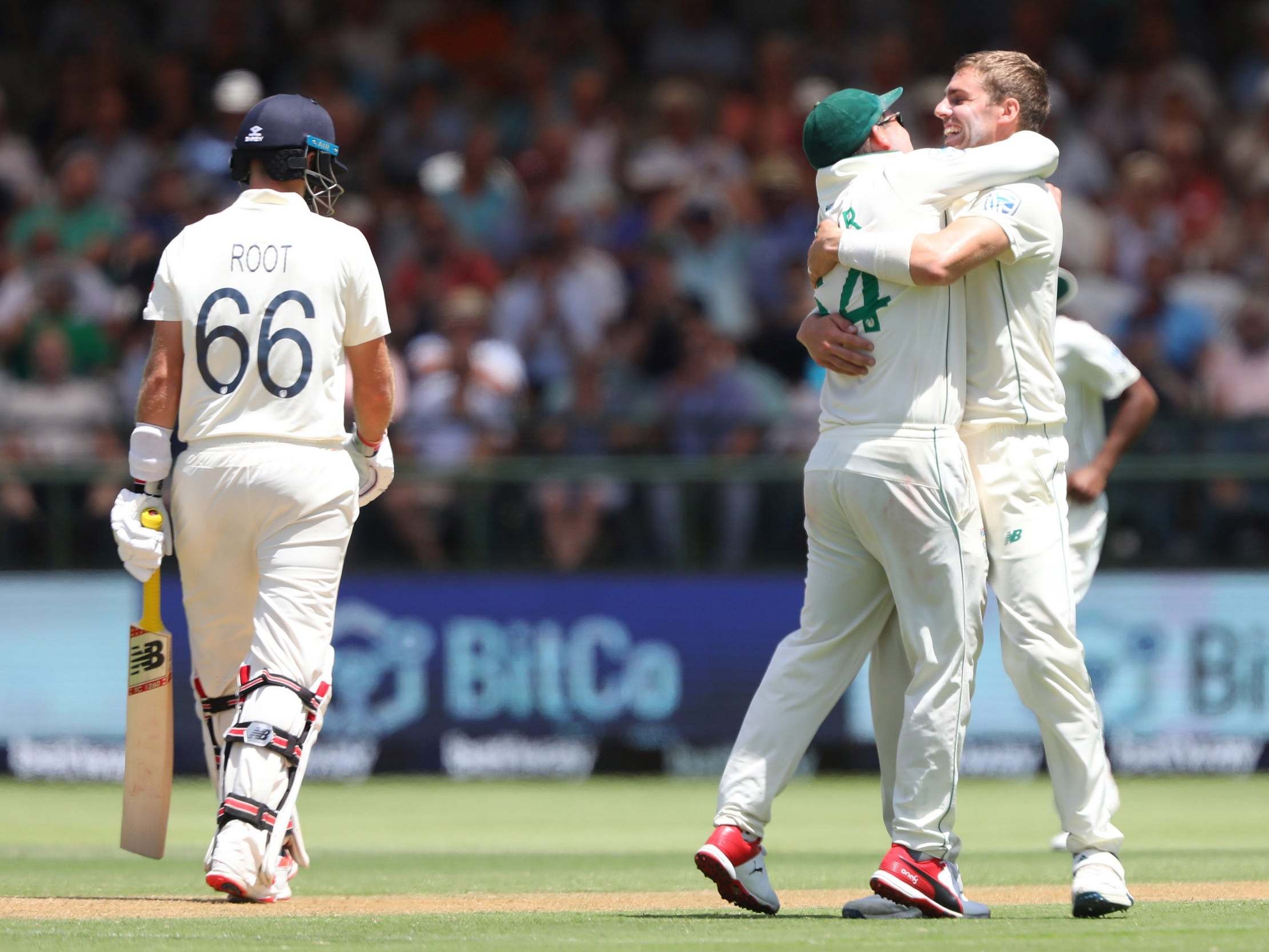 13/40

South Africa vs England, second Test – day 1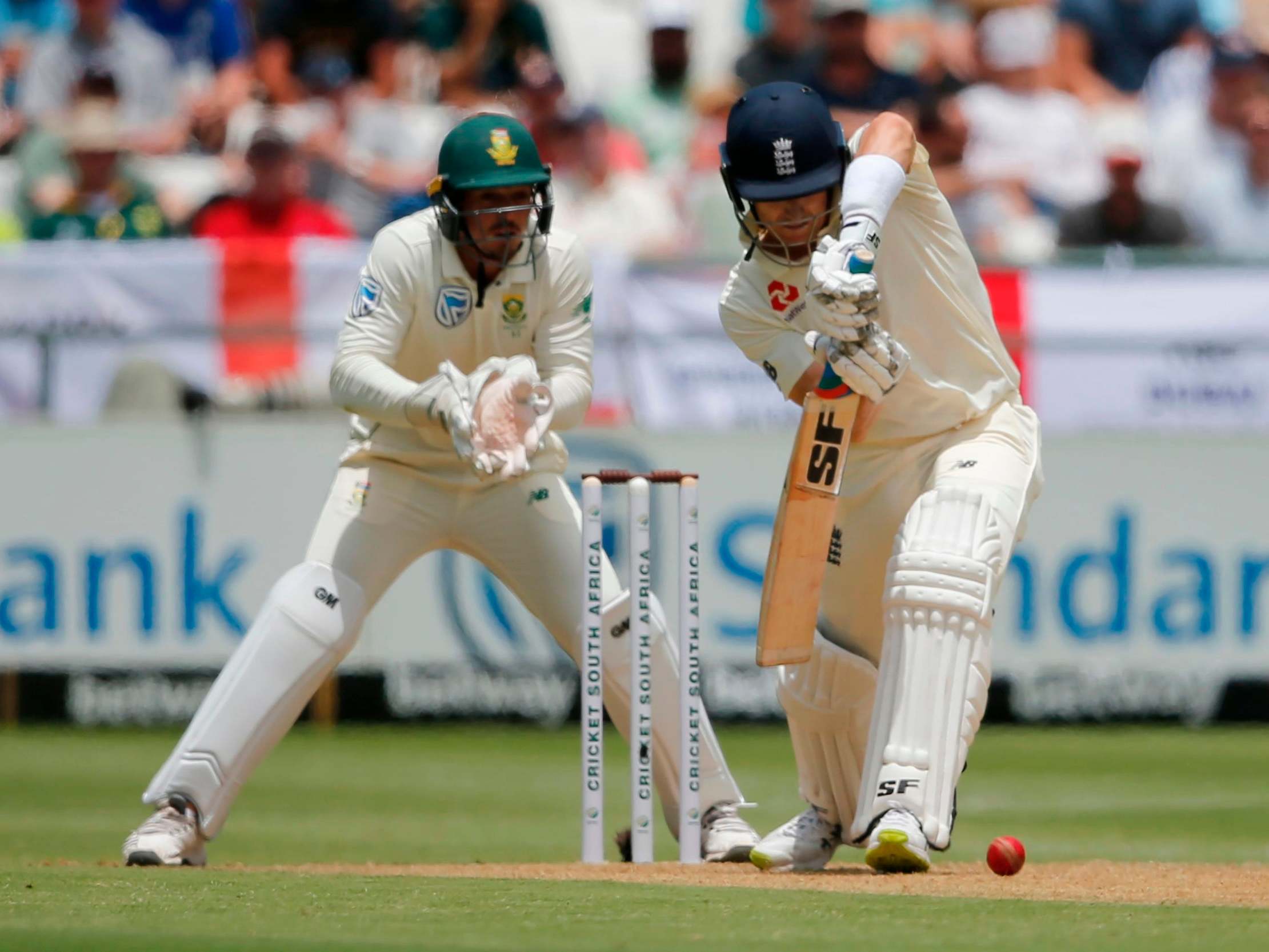 14/40

South Africa vs England, second Test – day 1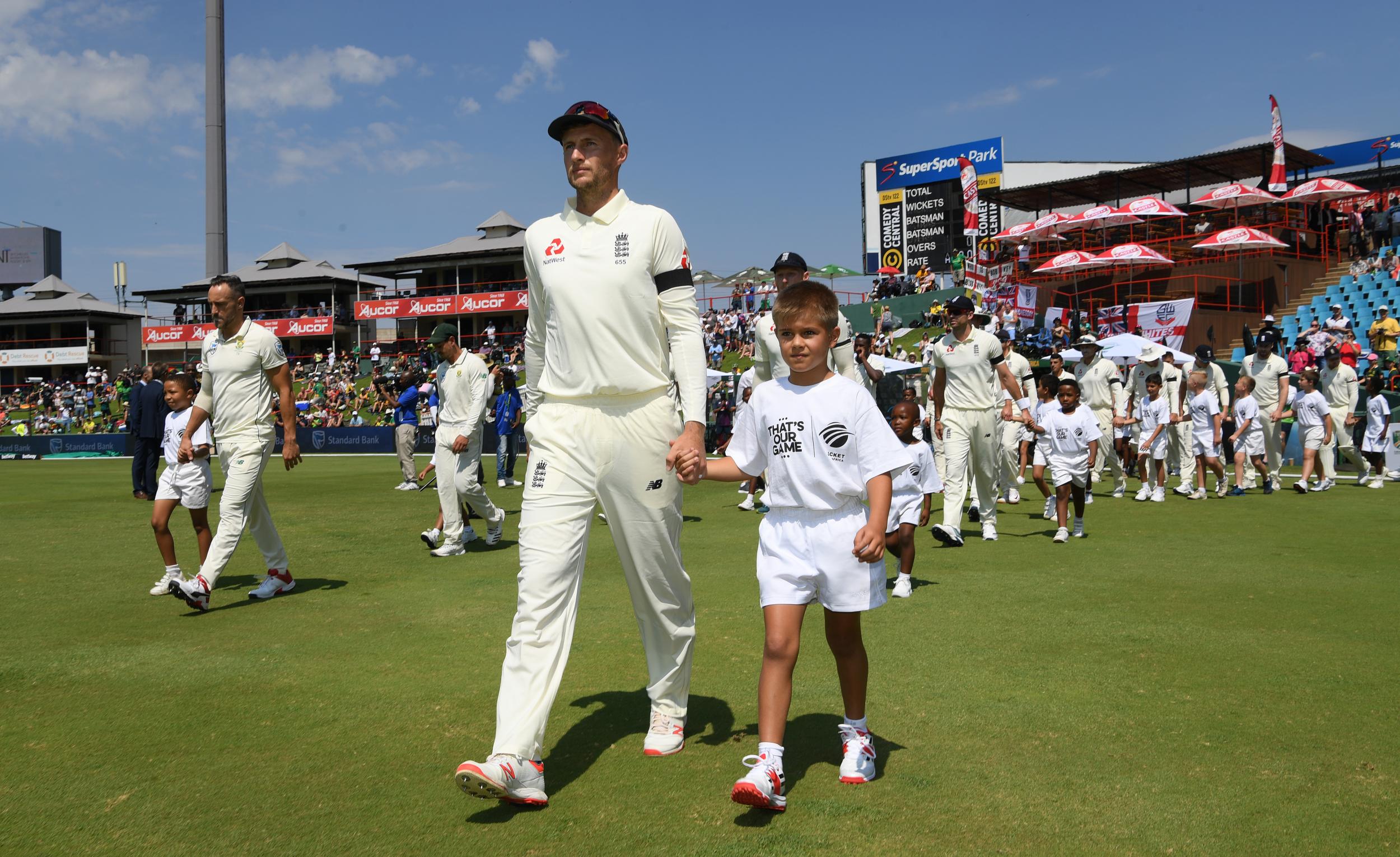 15/40

South Africa vs England, first Test – day 1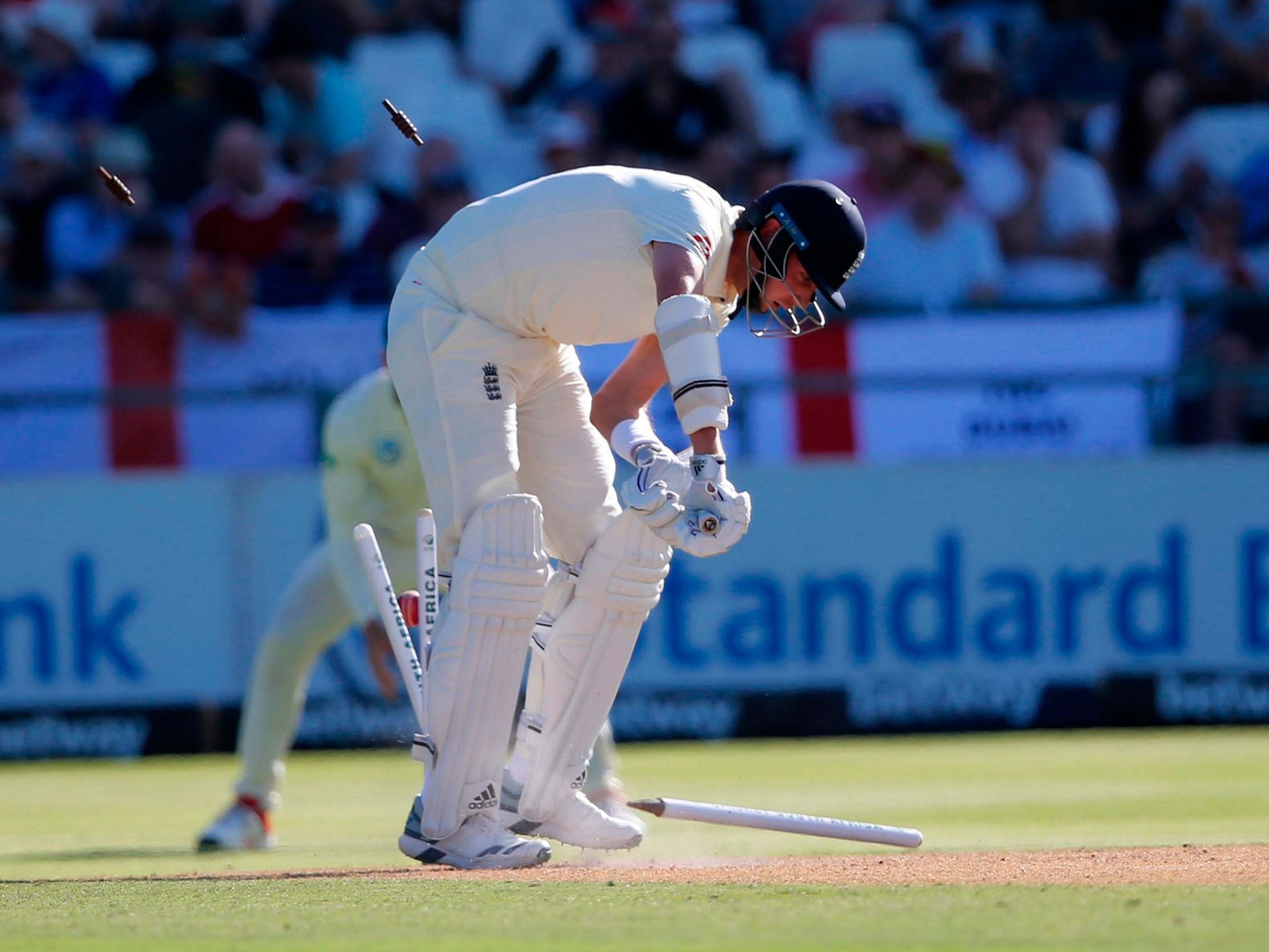 16/40

South Africa vs England, second Test – day 1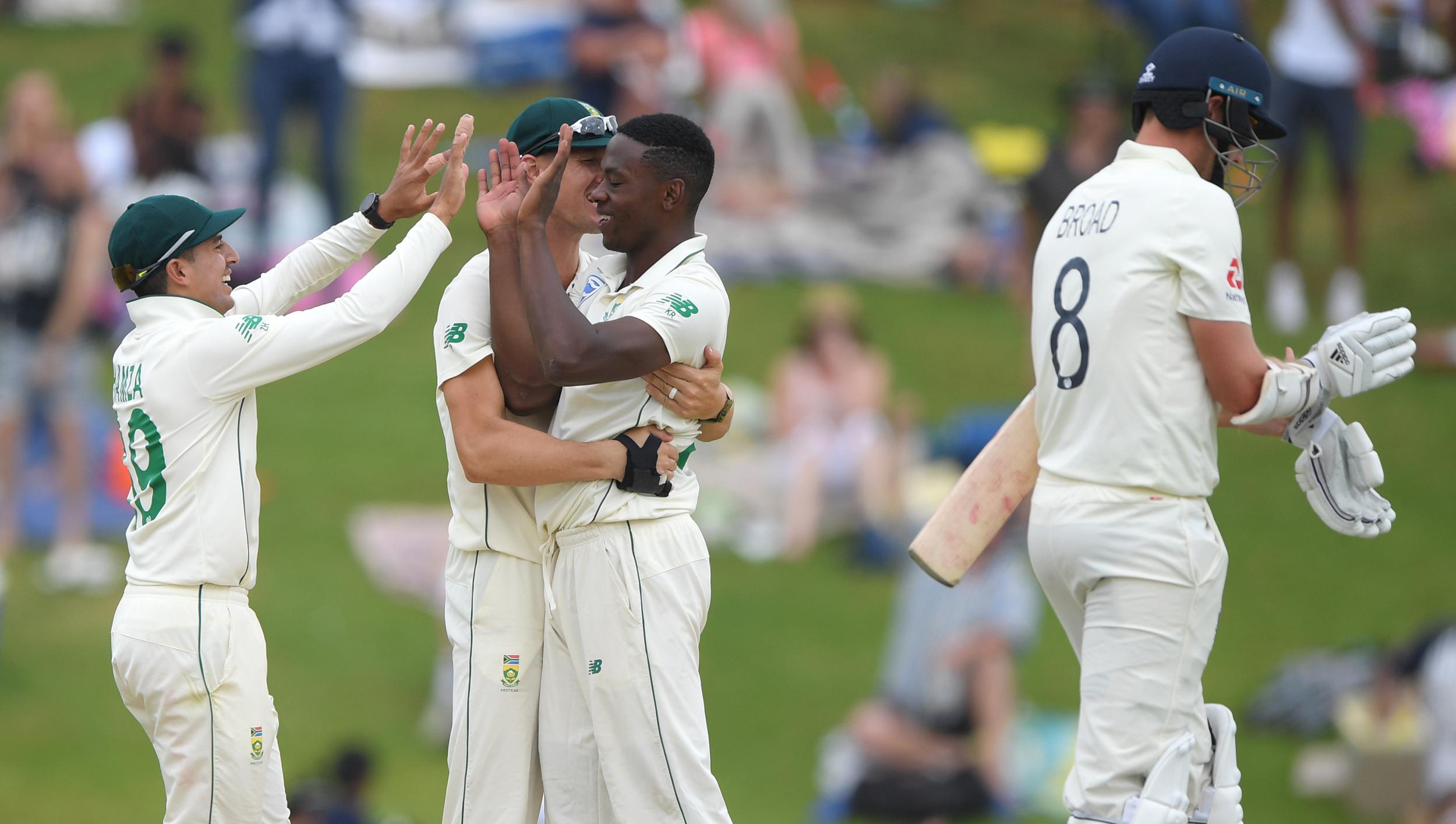 17/40

South Africa vs England, first Test – day 4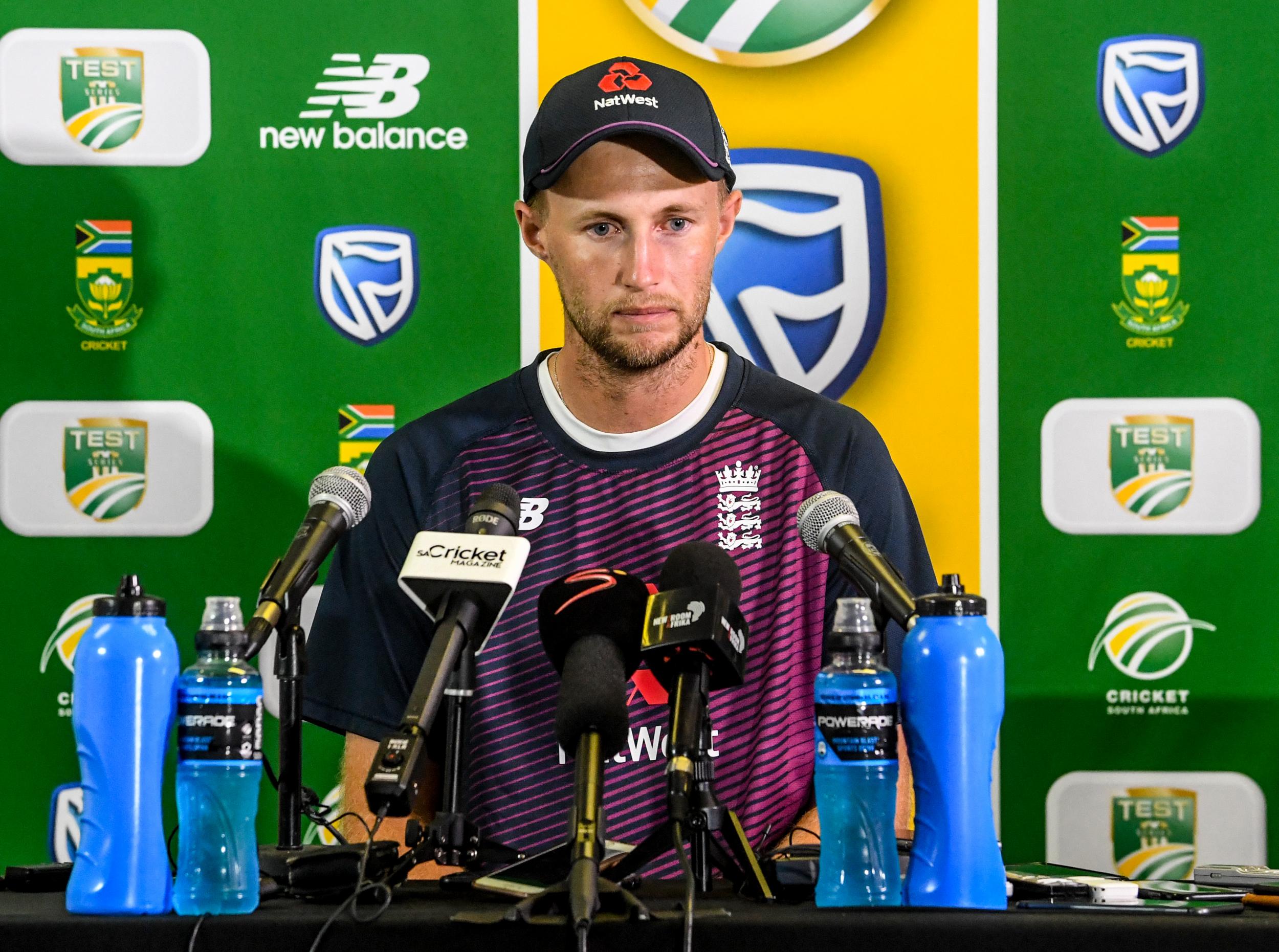 18/40

South Africa vs England, first Test – day 4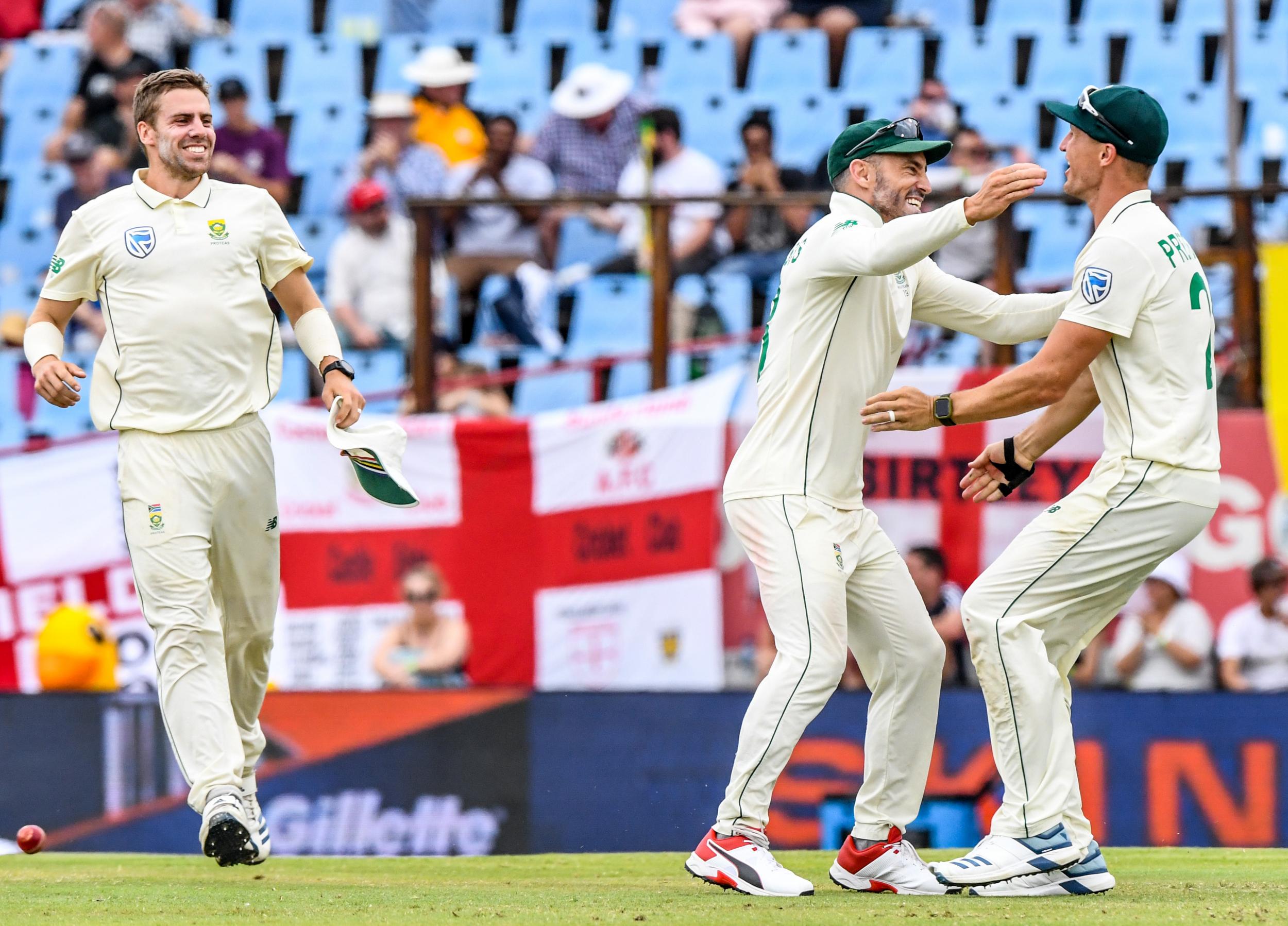 19/40

South Africa vs England, first Test – day 4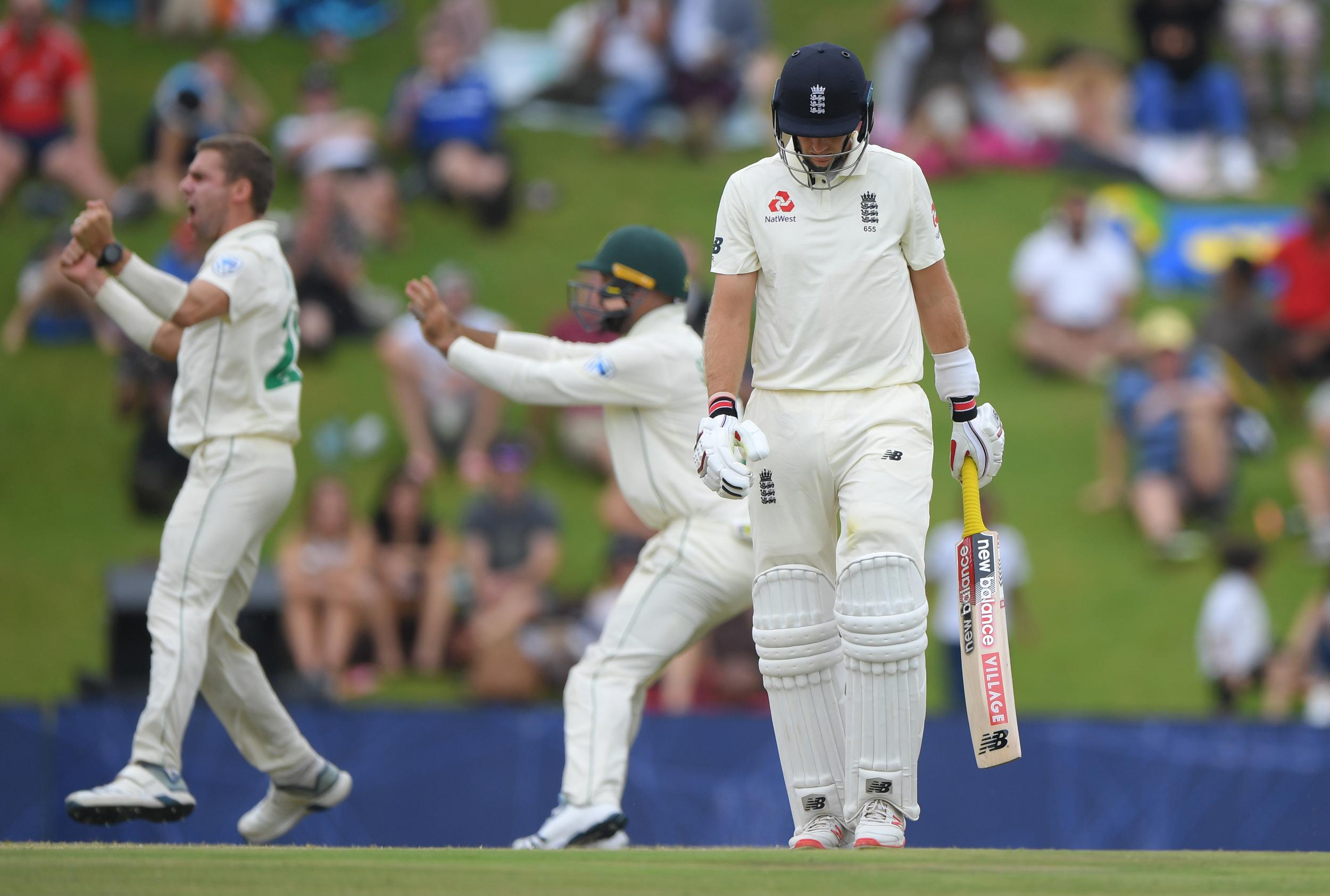 20/40

South Africa vs England, first Test – day 4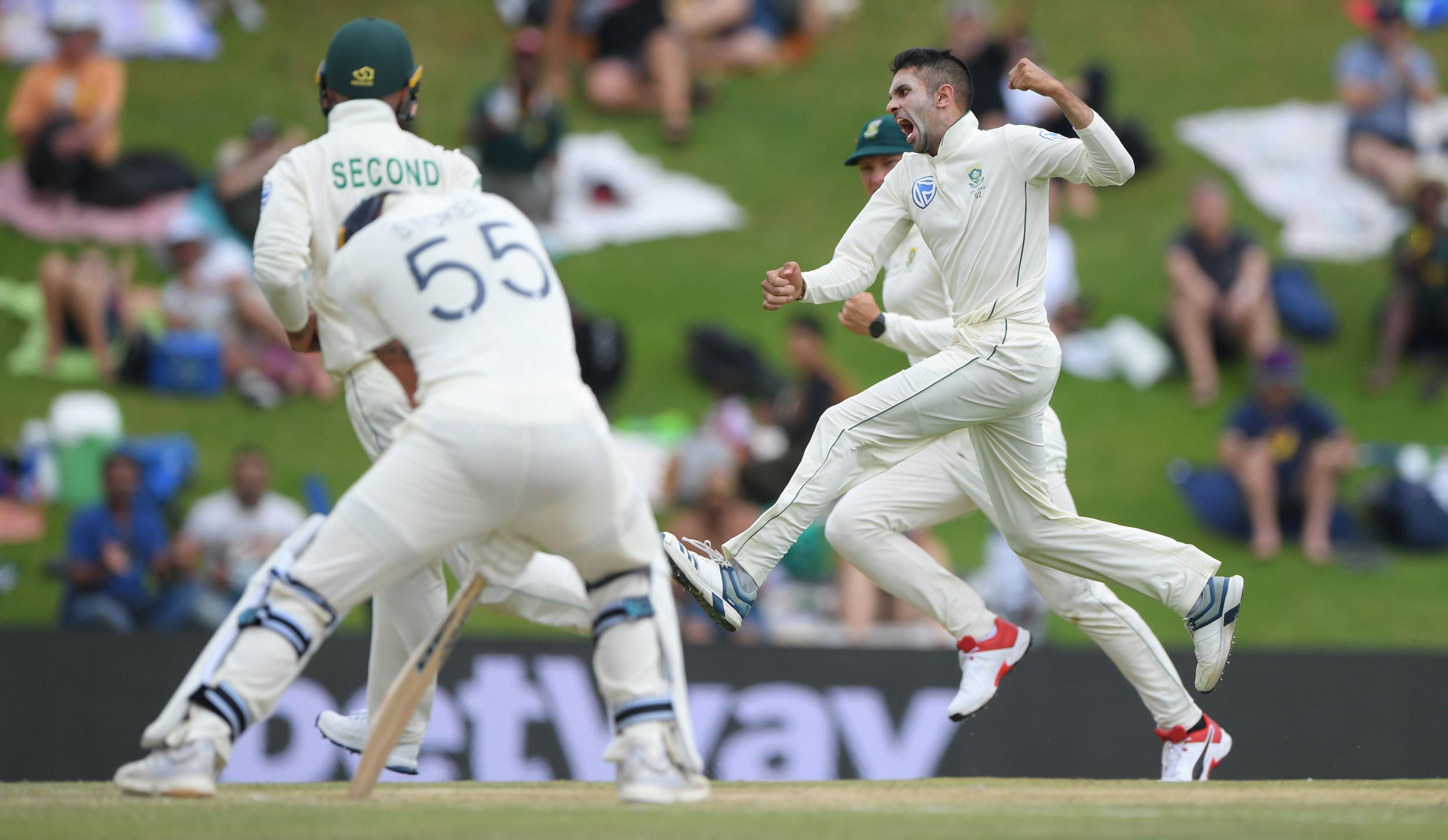 21/40

South Africa vs England, first Test – day 4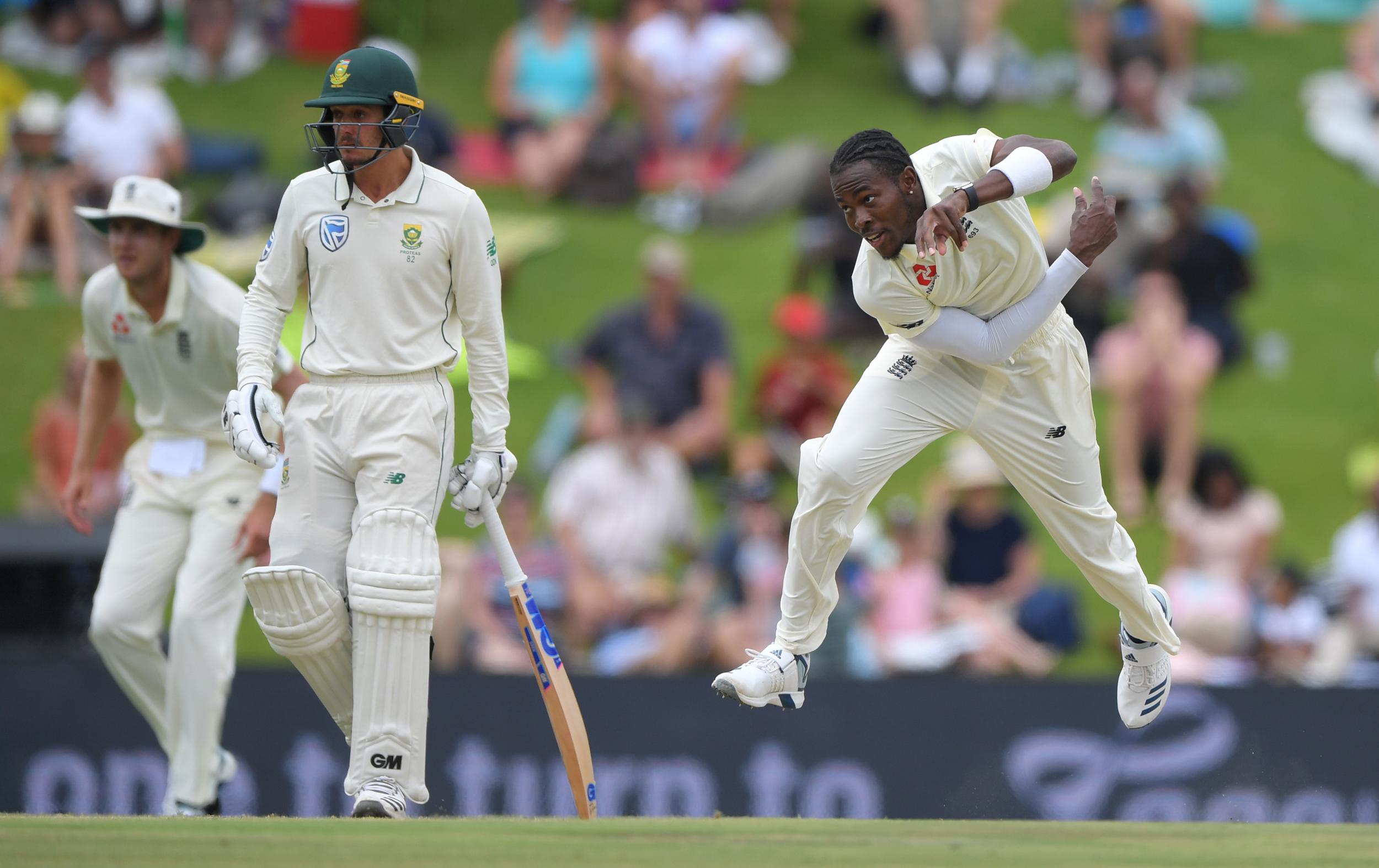 22/40

South Africa vs England, first Test – day 3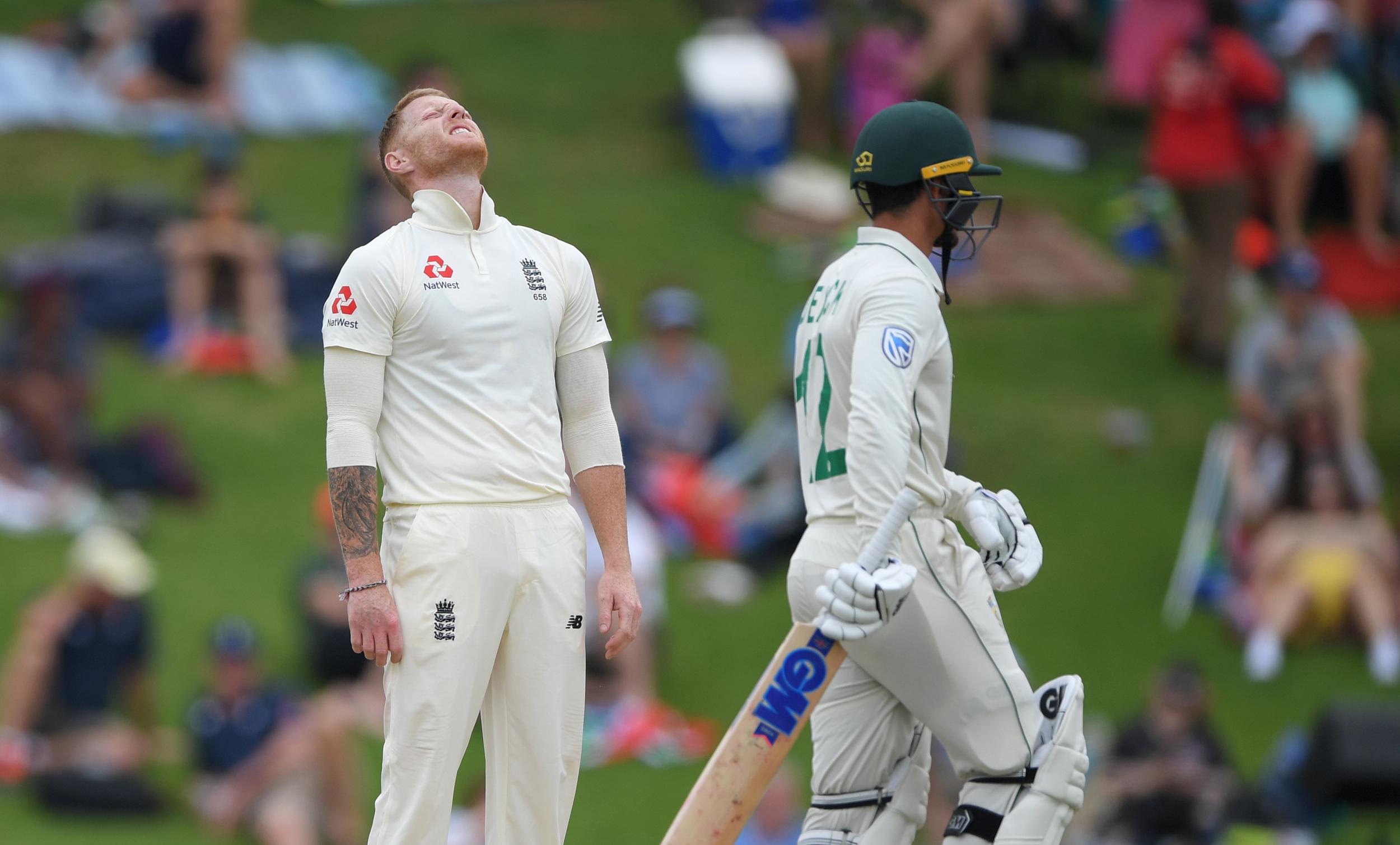 23/40

South Africa vs England, first Test – day 3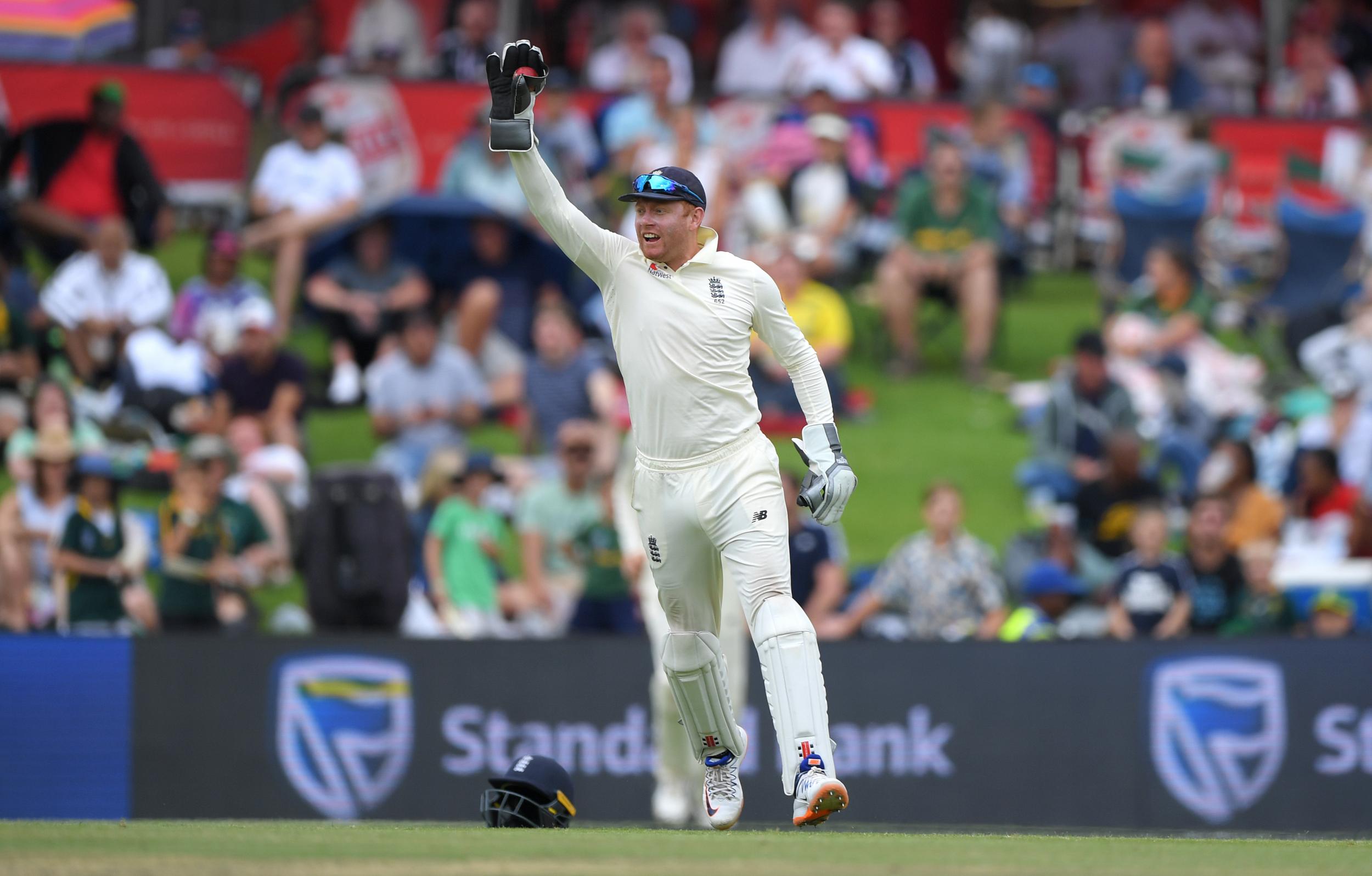 24/40

South Africa vs England, first Test – day 3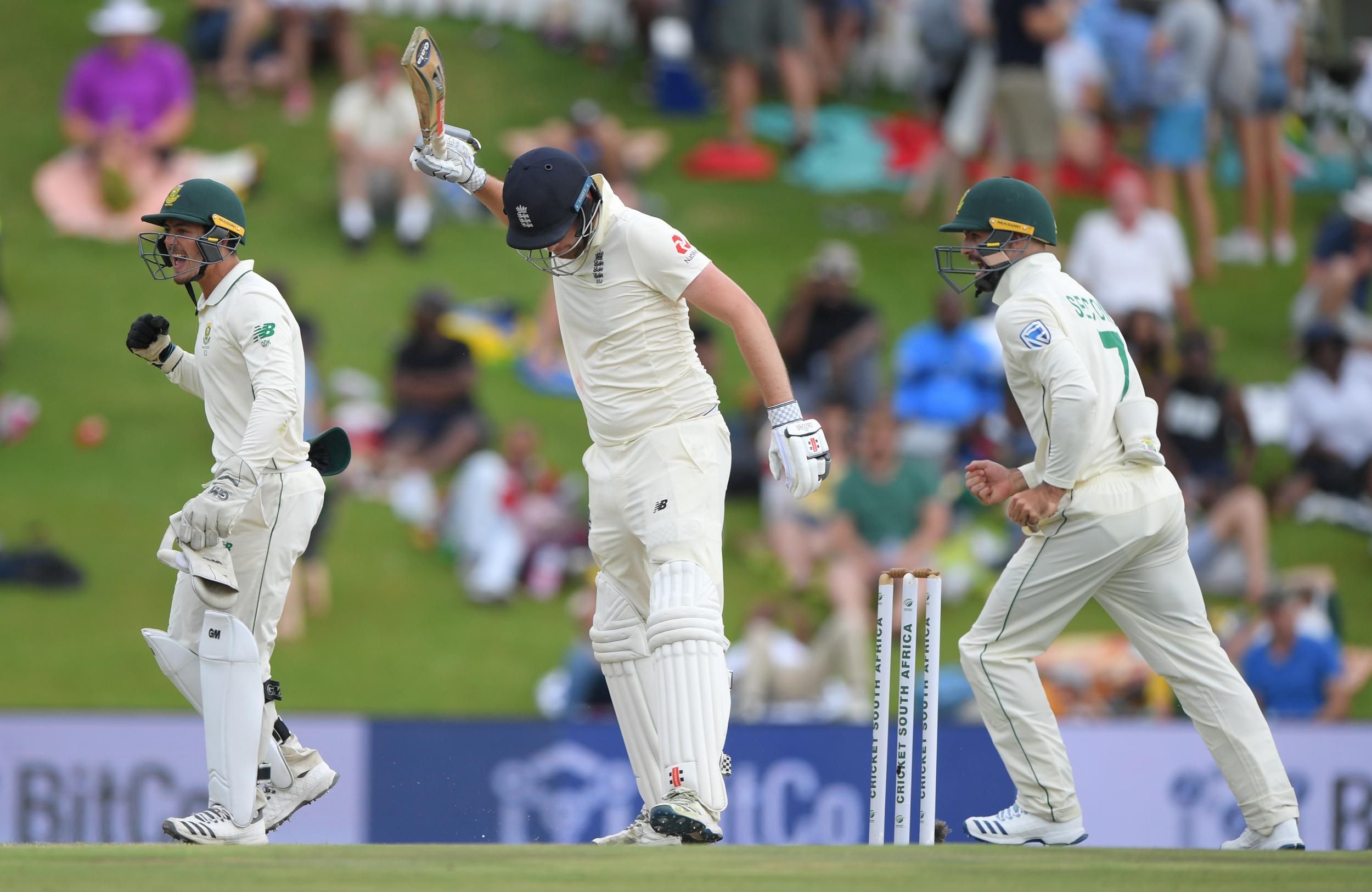 25/40

South Africa vs England, first Test – day 3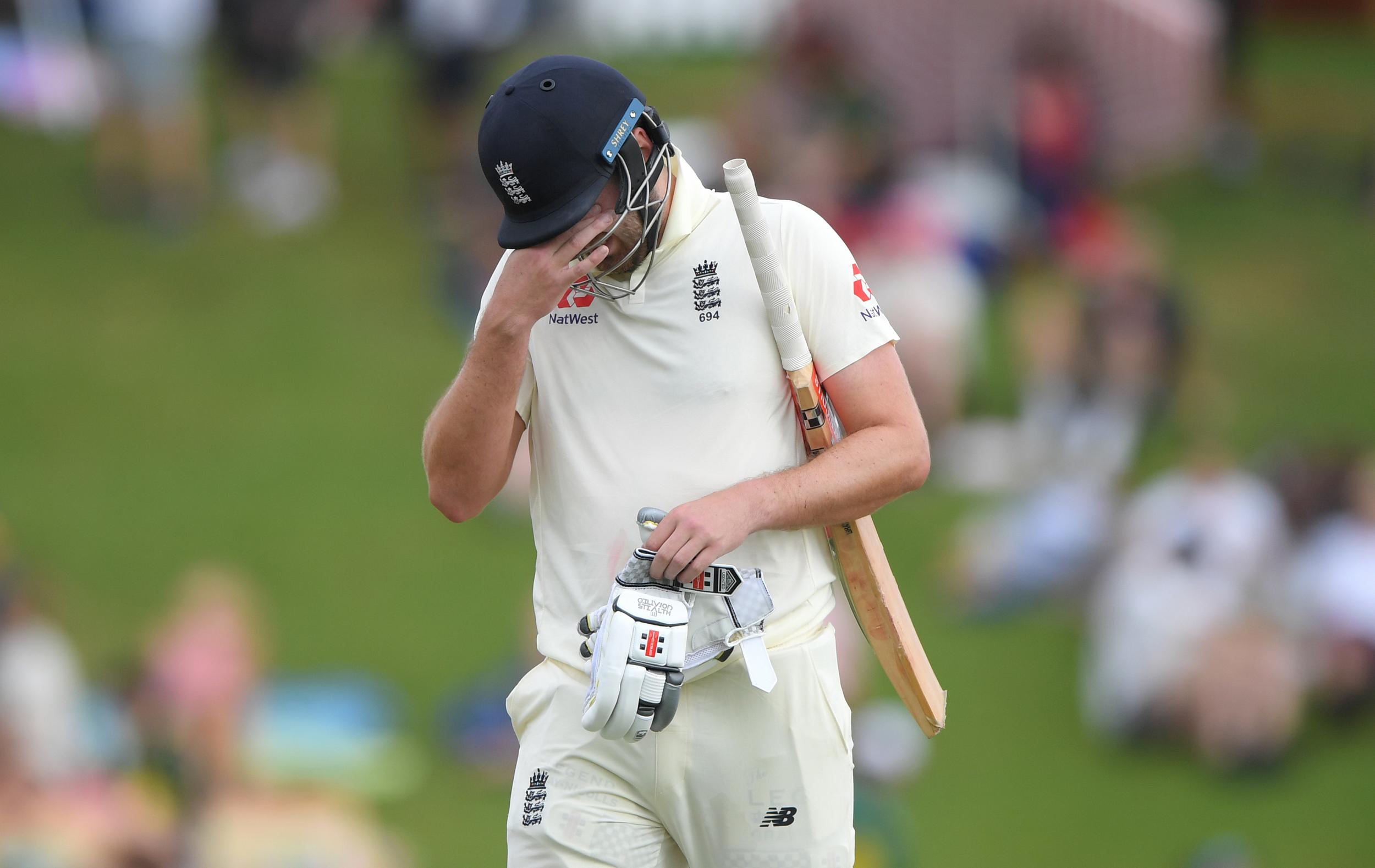 26/40

South Africa vs England, first Test – day 3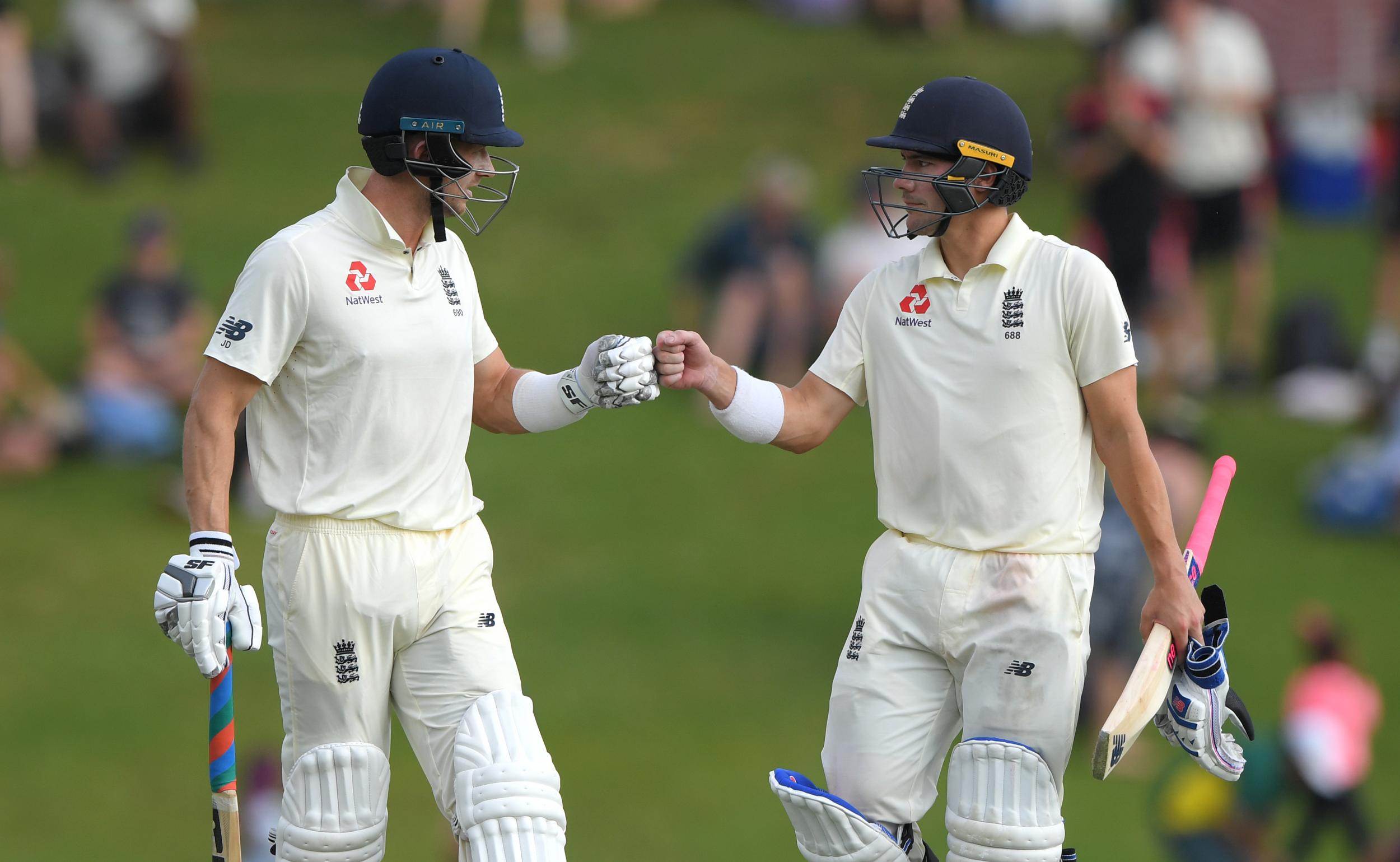 27/40

South Africa vs England, first Test – day 3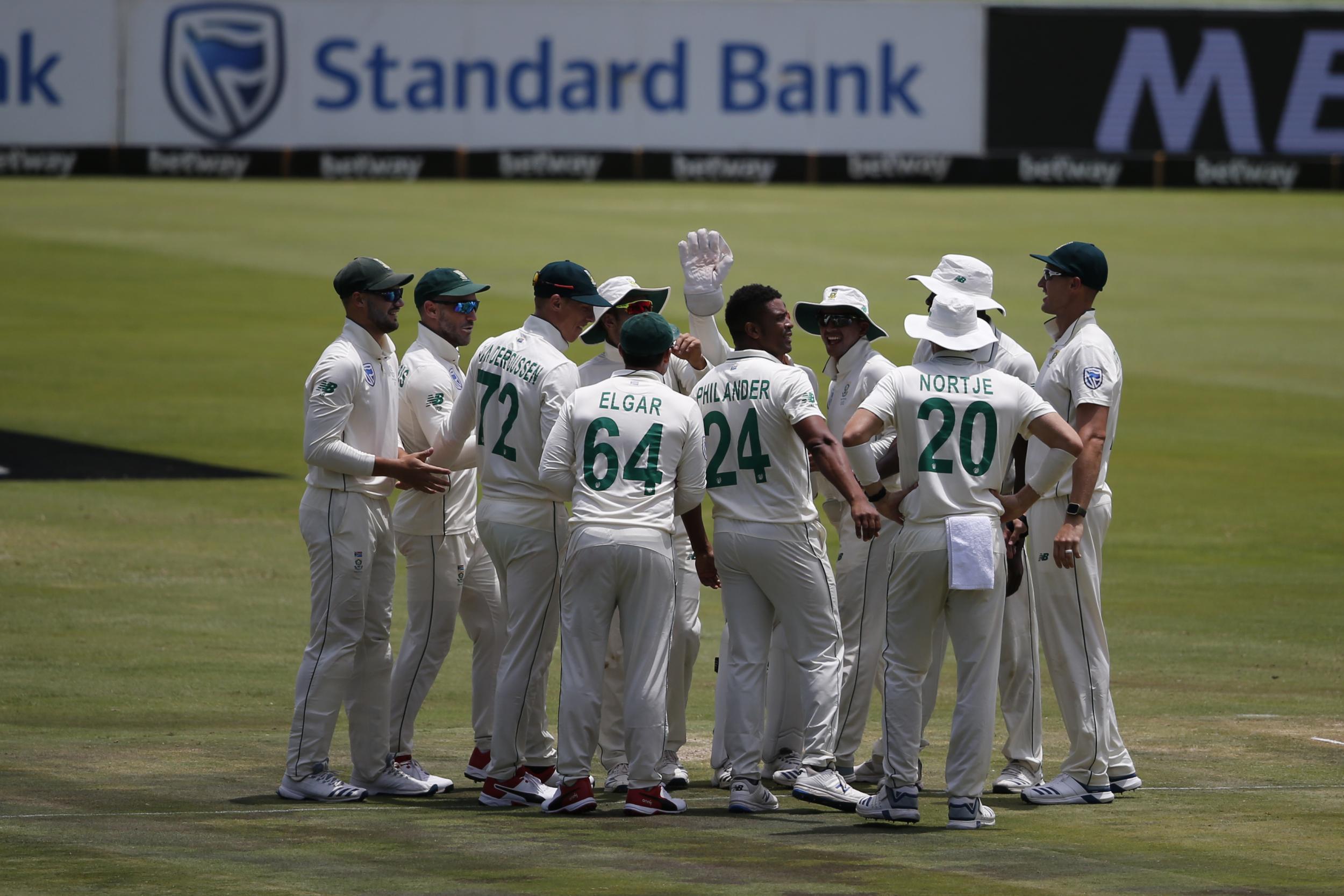 28/40

South Africa vs England, first Test – day 2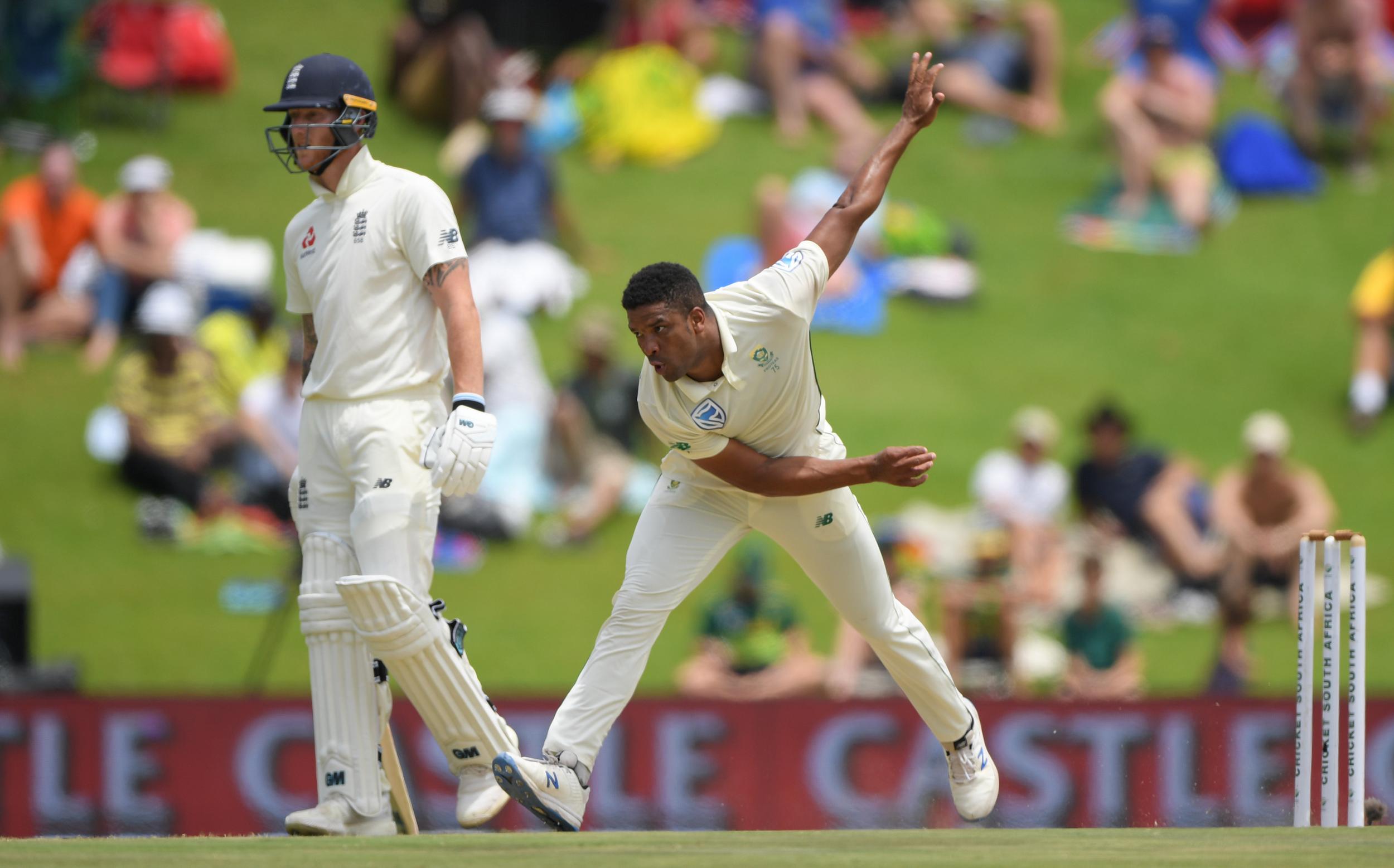 29/40

South Africa vs England, first Test – day 2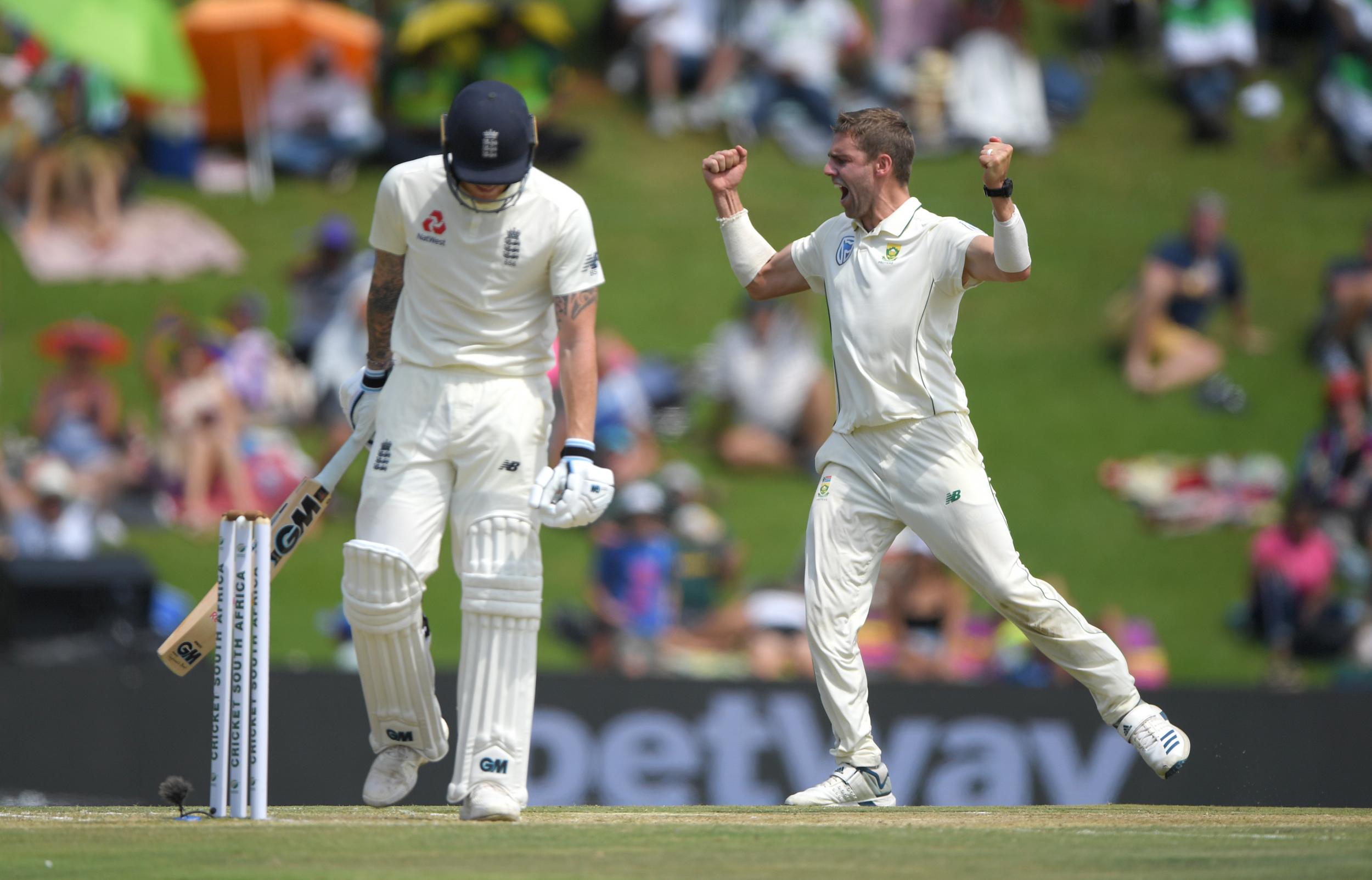 30/40

South Africa vs England, first Test – day 2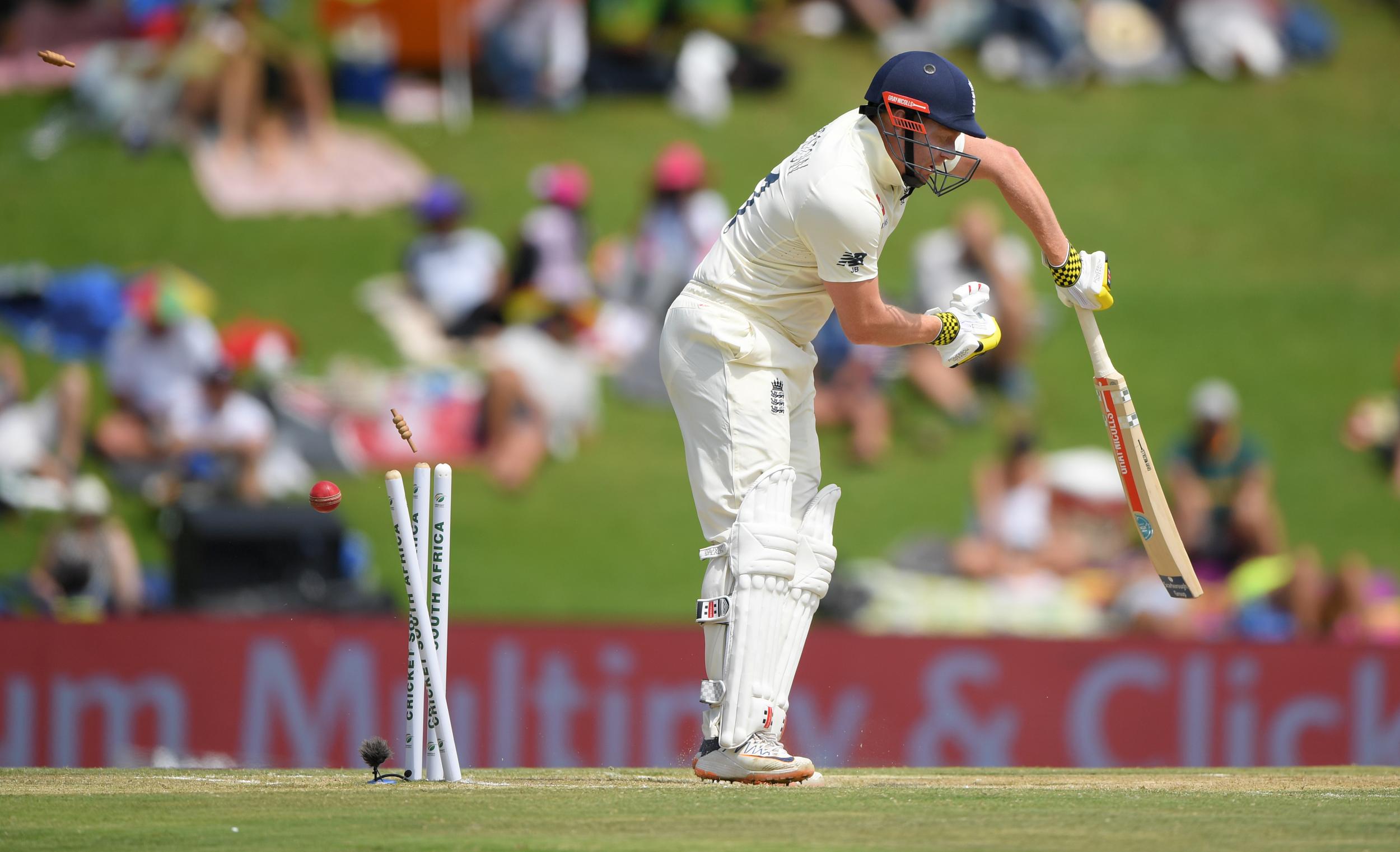 31/40

South Africa vs England, first Test – day 2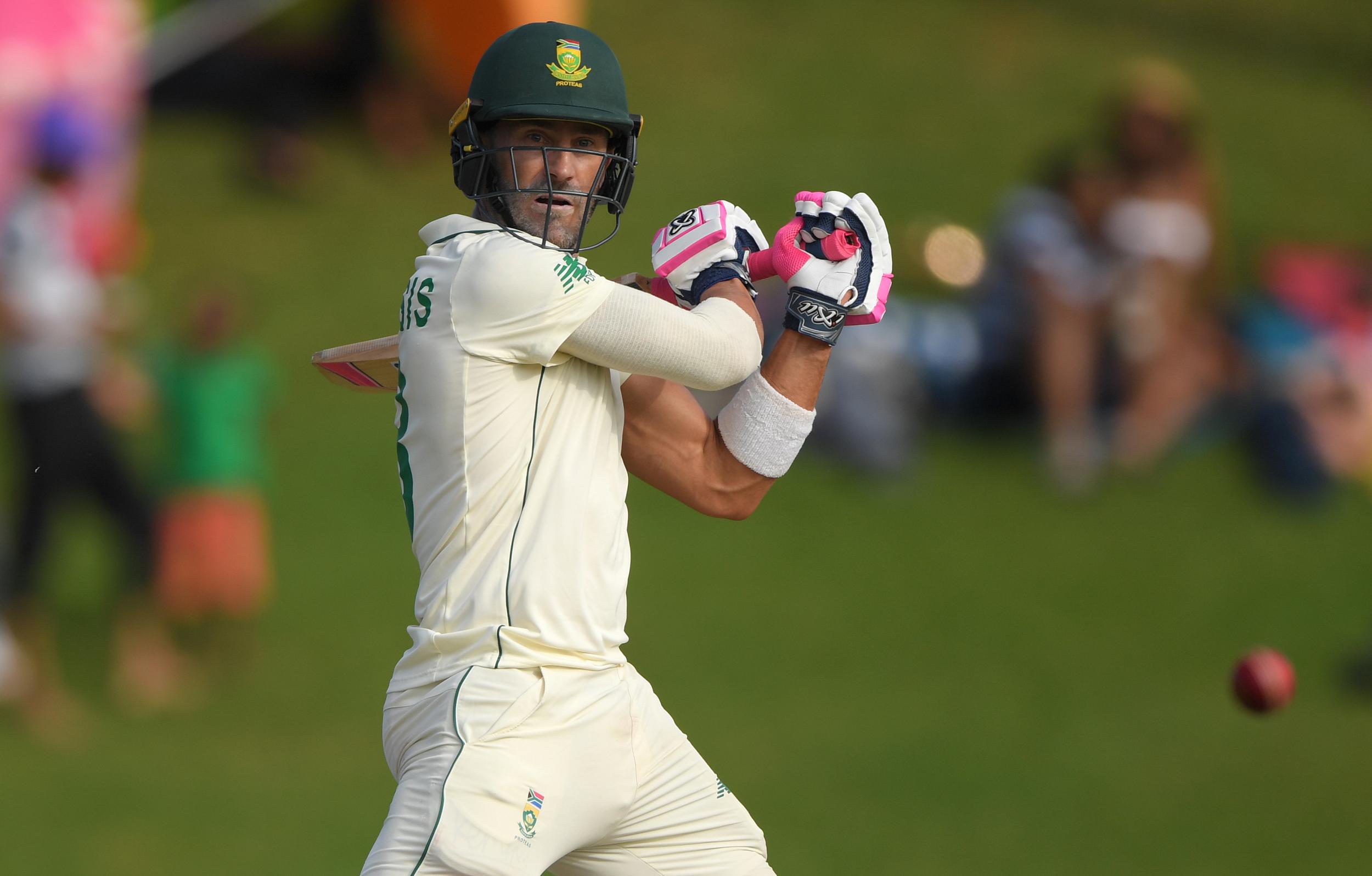 32/40

South Africa vs England, first Test – day 2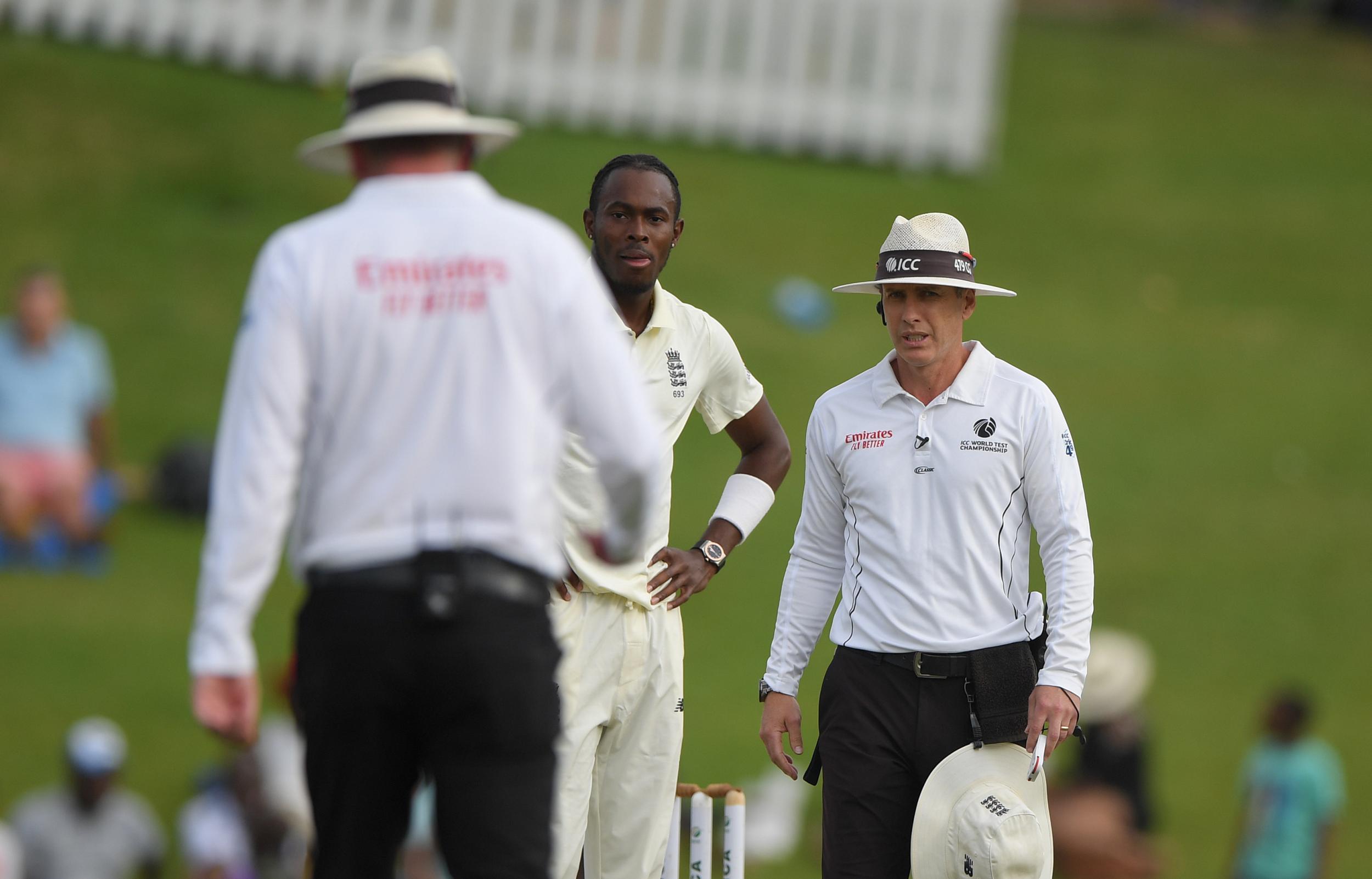 33/40

South Africa vs England, first Test – day 2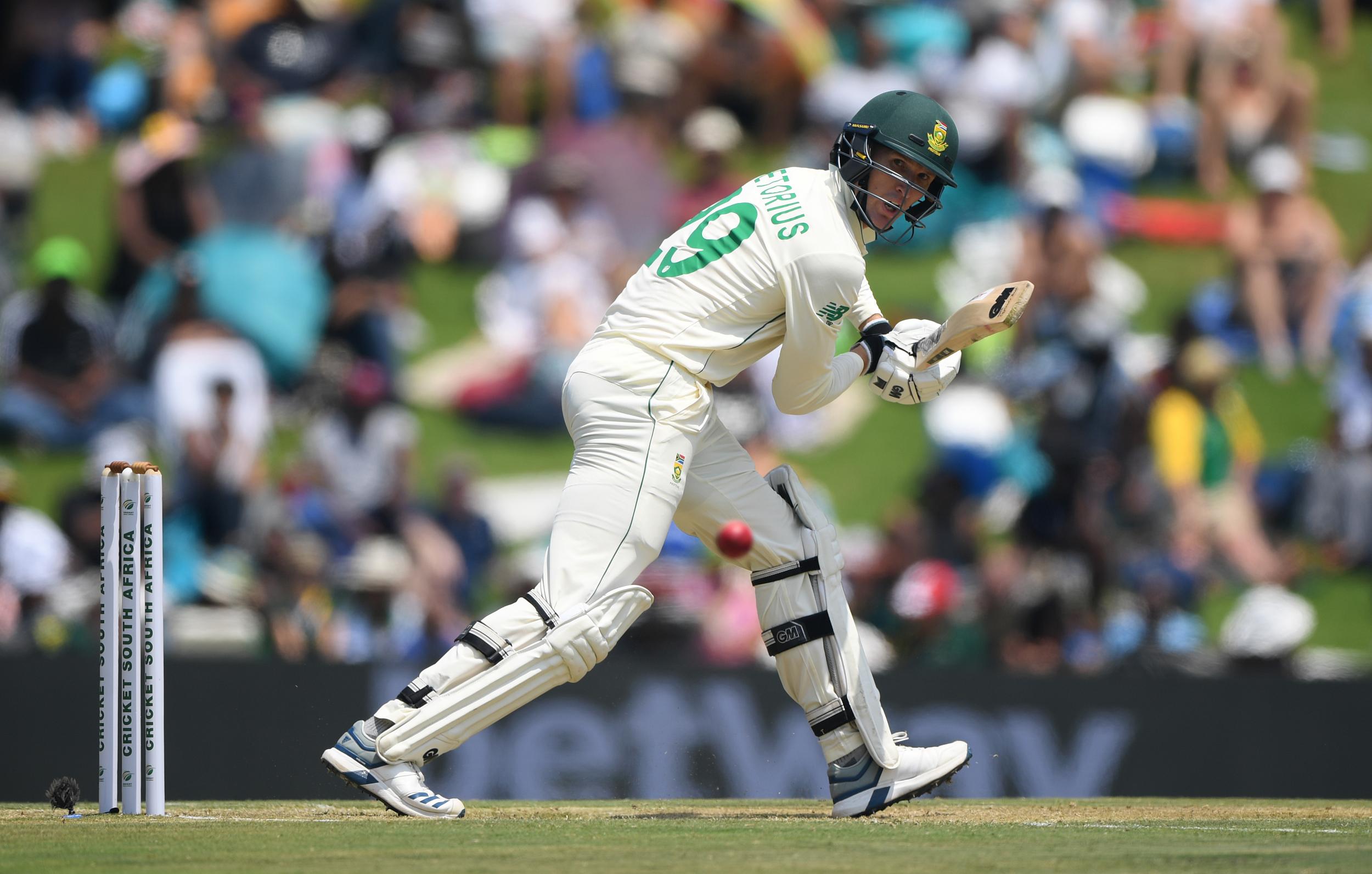 34/40

South Africa vs England, first Test – day 1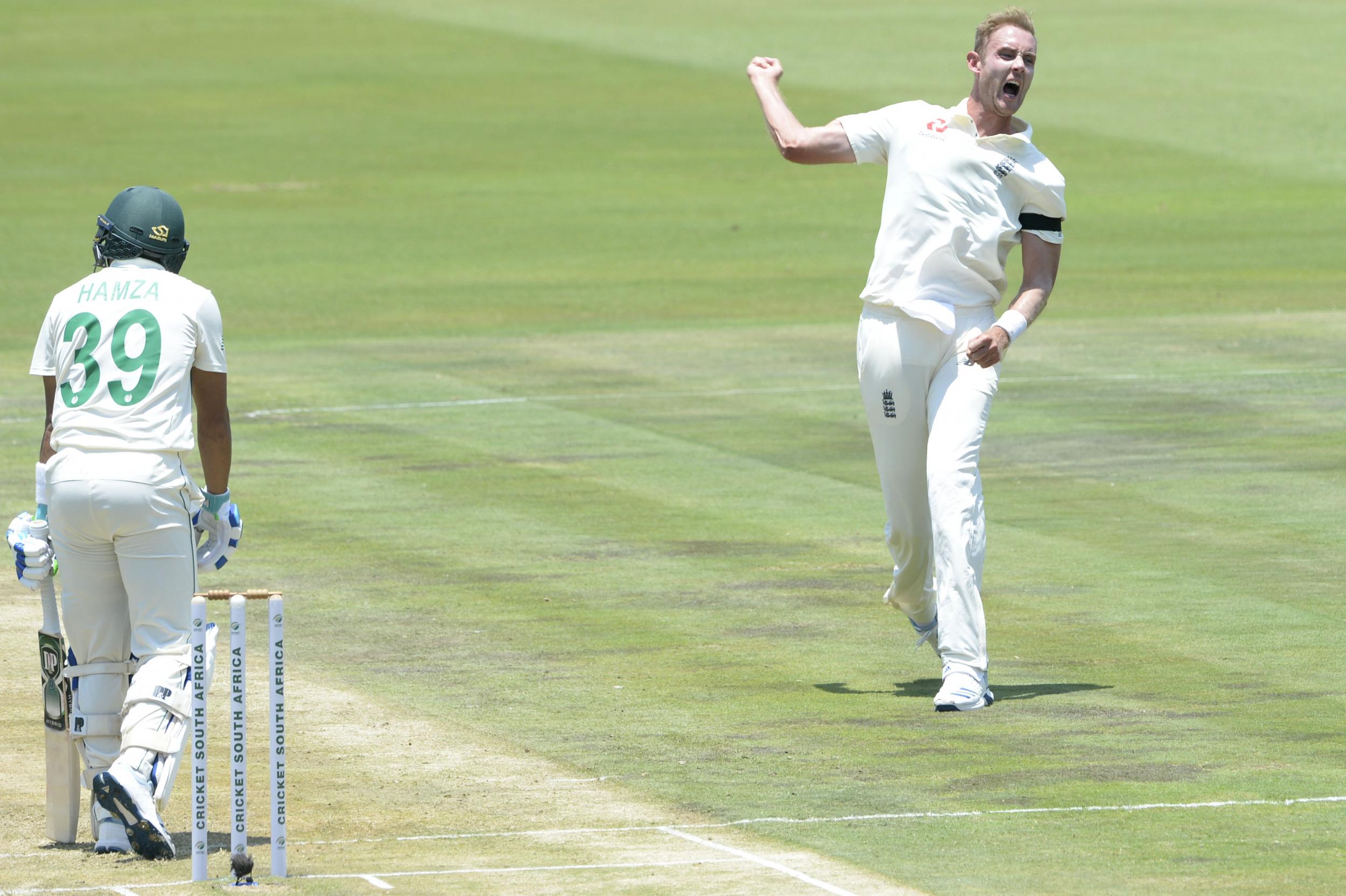 35/40

South Africa vs England, first Test – day 1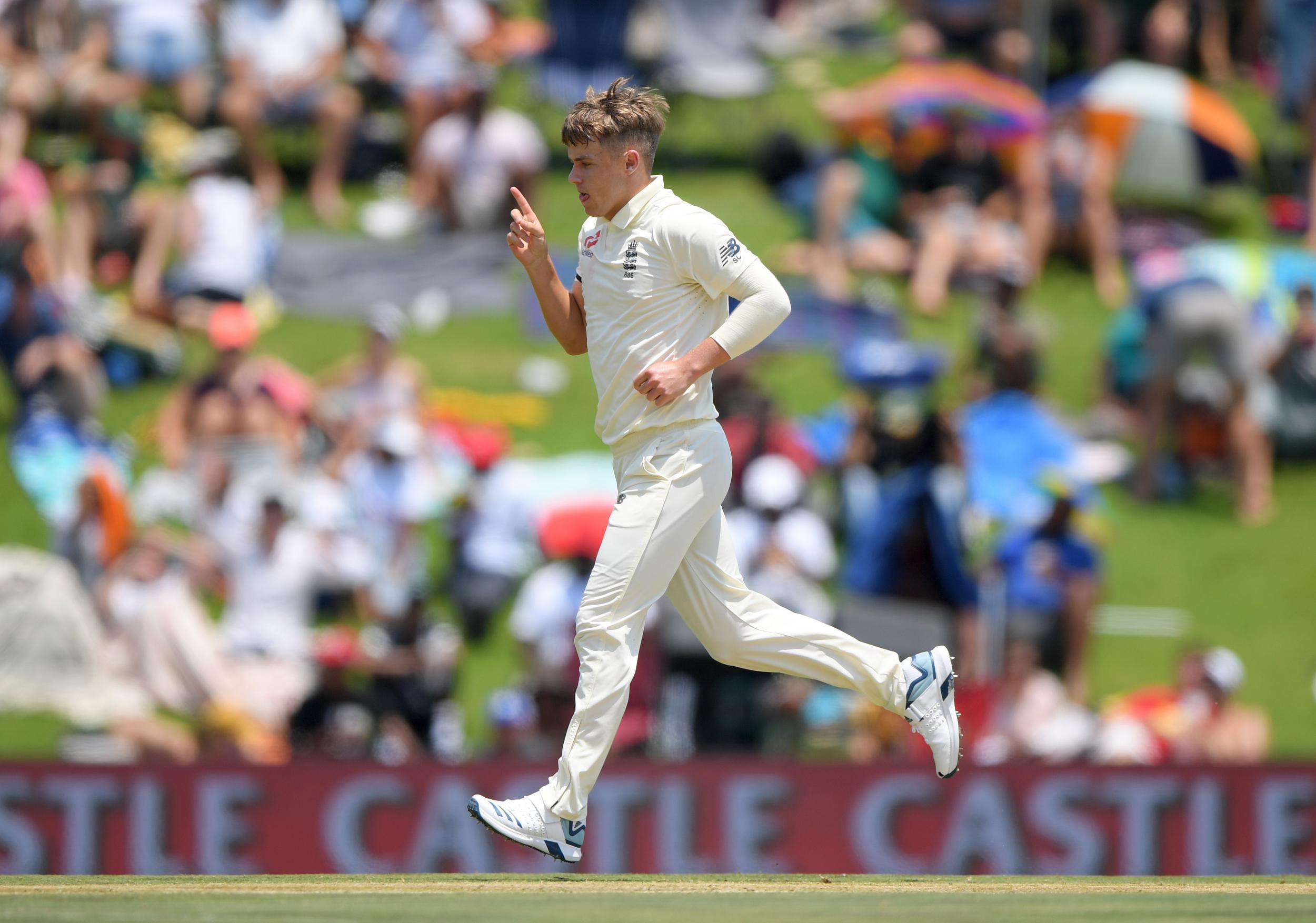 36/40

South Africa vs England, first Test – day 1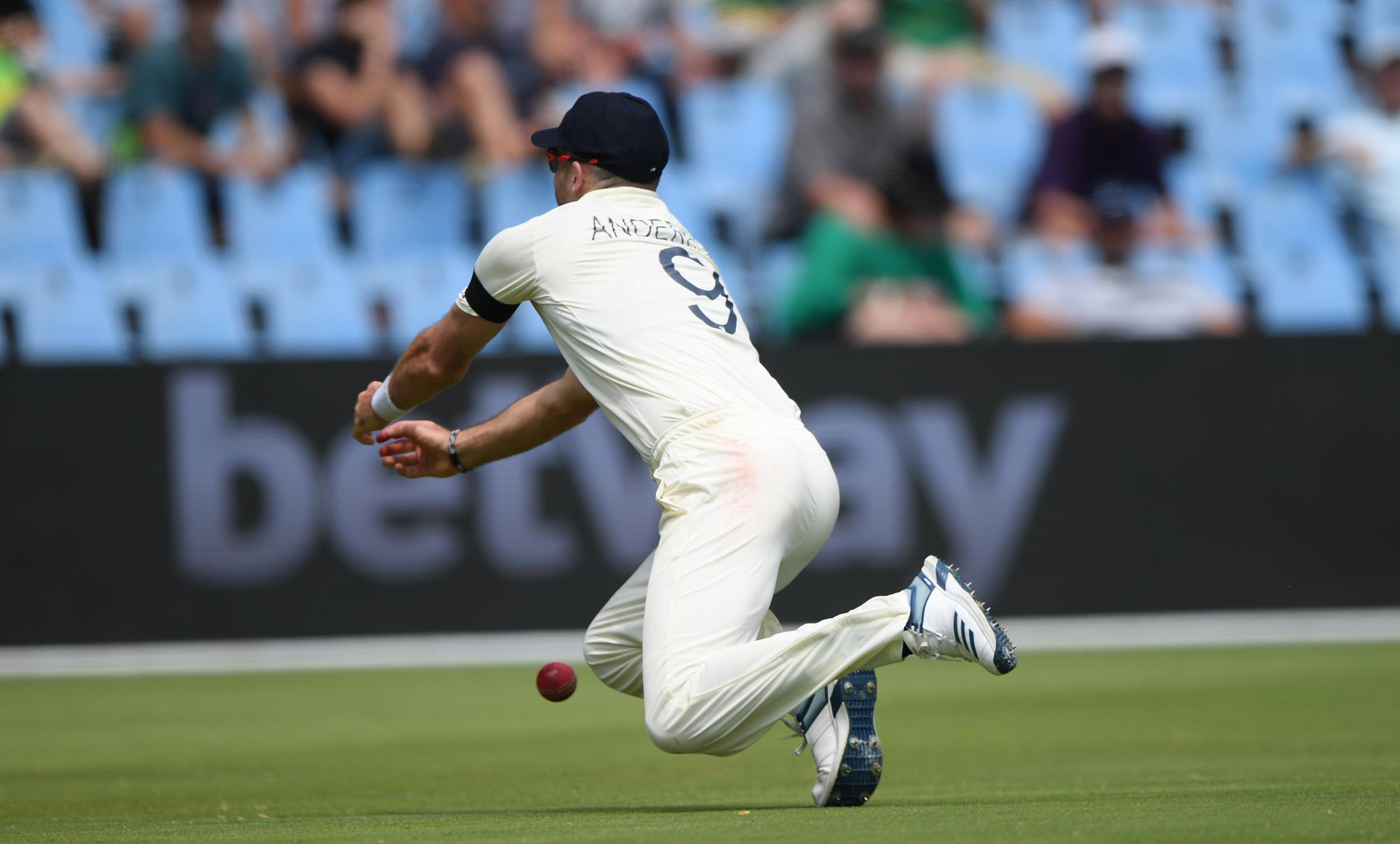 37/40

South Africa vs England, first Test – day 1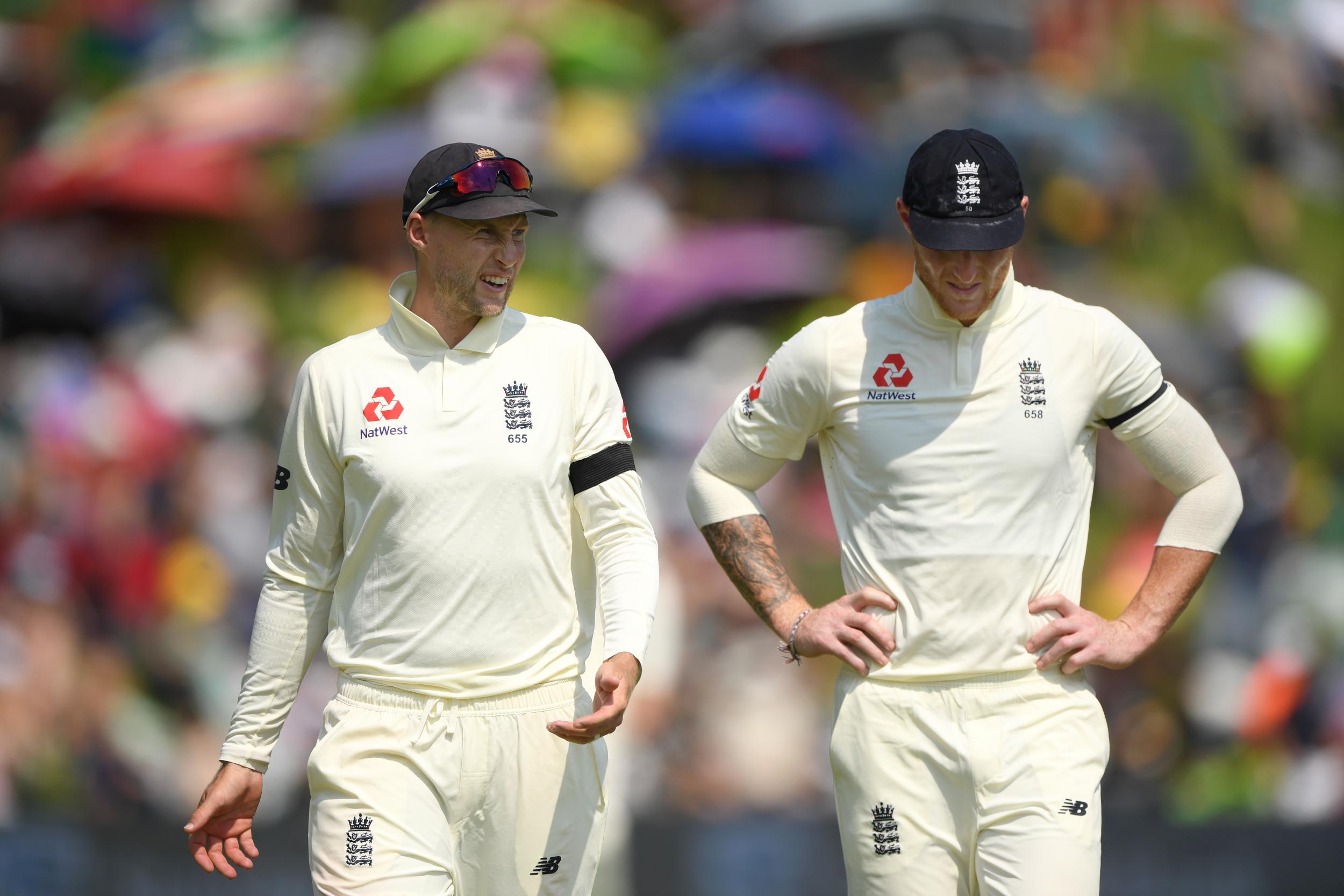 38/40

South Africa vs England, first Test – day 1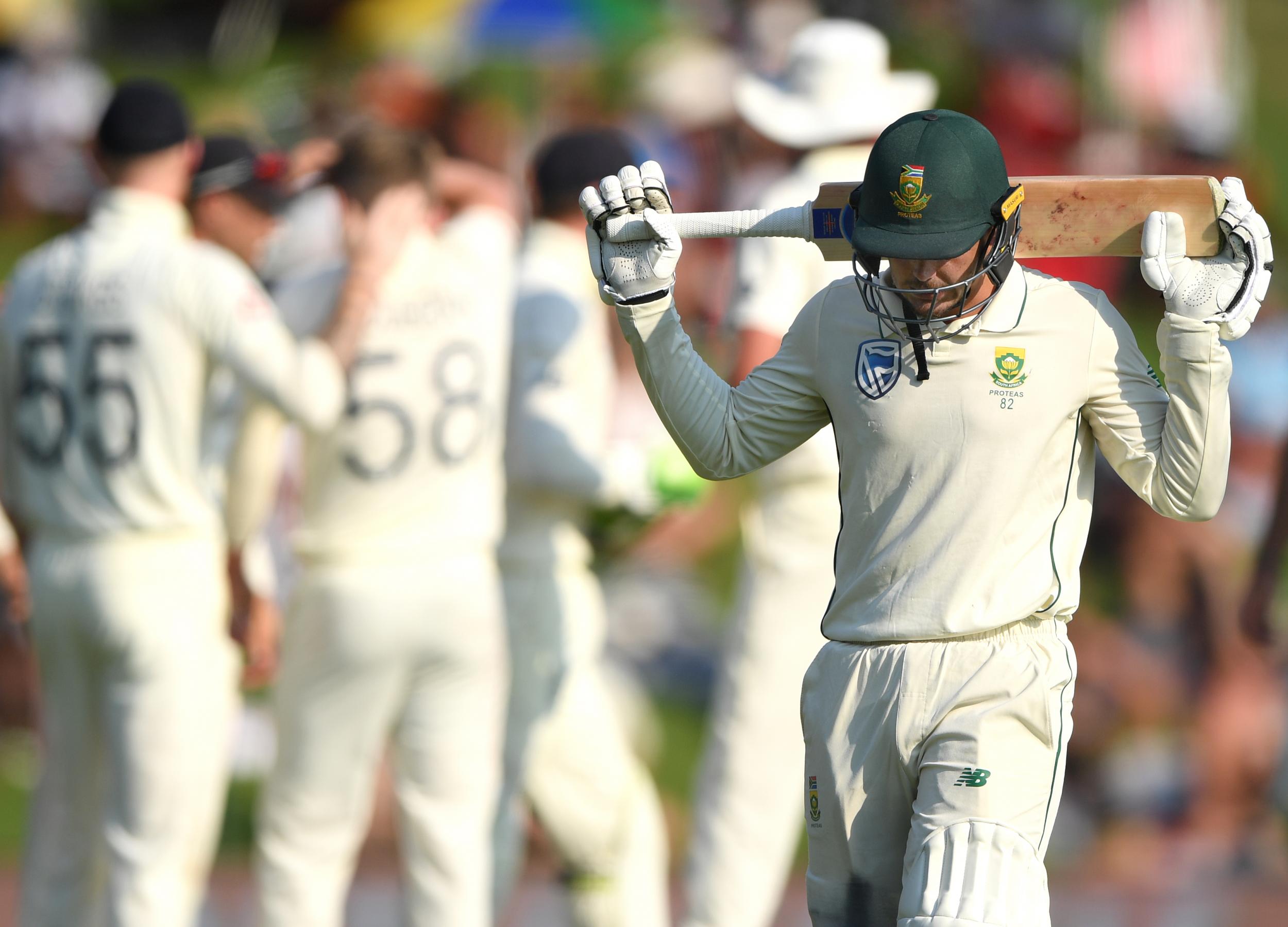 39/40

South Africa vs England, first Test – day 1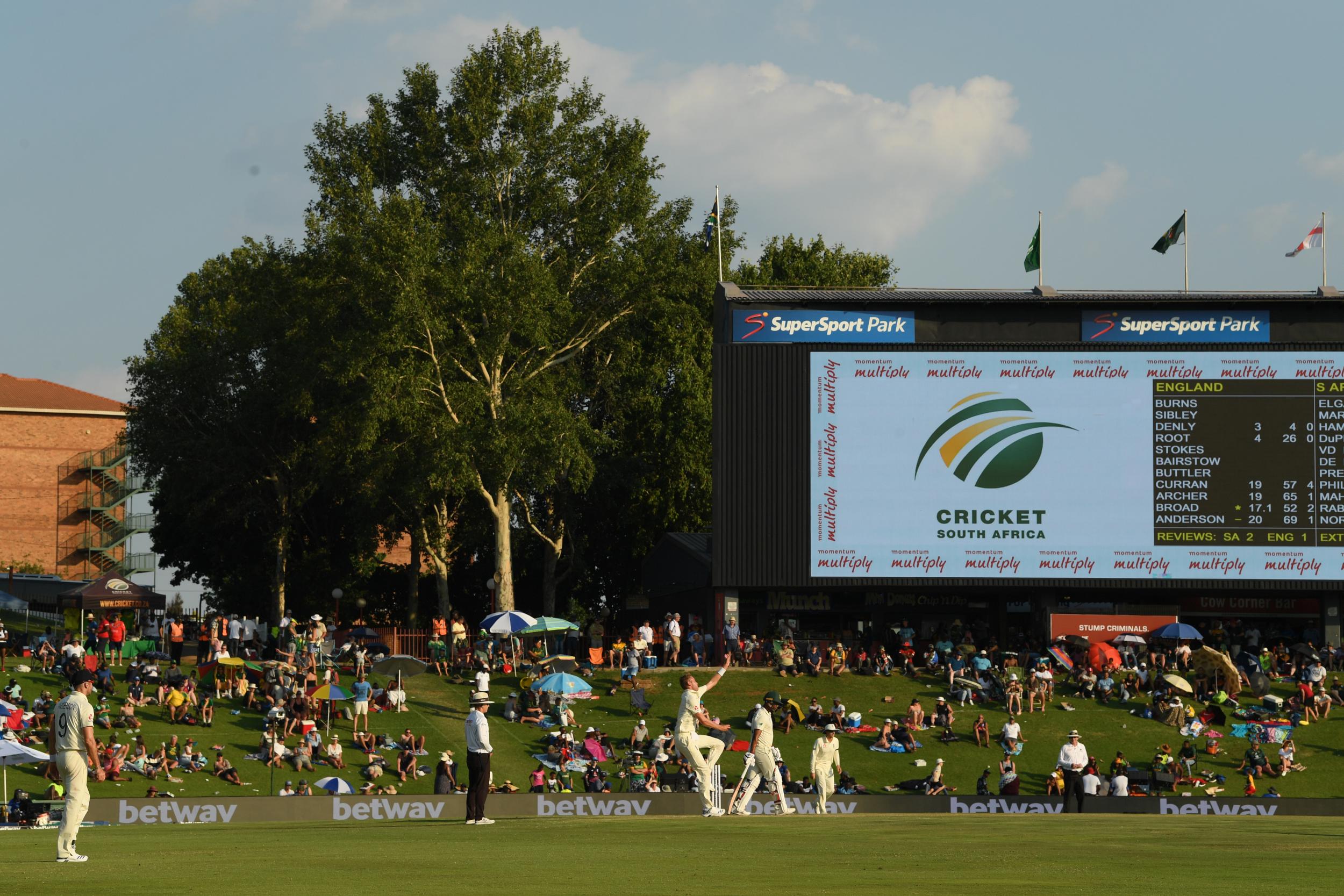 40/40

South Africa vs England, first Test – day 1

A further surprise came when Paterson was given the new ball ahead of Kagiso Rabada. On Wednesday, du Plessis highlighted the 30-year old's bustling nature and intent on off stump. But unfortunately for Paterson, Vernon Philander, Kagiso Rabada and South Africa, there were was nothing to be garnered from the opening hour.

England made it to the first drinks break with 30 for no loss in 14 overs, not an edge to speak off or a hint of an appeal heard. The pitch provided anything but for those with the ball. A chance for a break and

Crawley was assured, confident enough to use his feet to meet Philander's medium pace further down the pitch. Even Quinton de Kock standing up to the stumps did not deter him too much, cracking a four through point.

The second would take a little longer to come – a back-foot punch off the same bowler down to third man – but would bring up the 50 partnership for the first wicket as the session ticked over to 90 minutes. He did suffer a minor blip when he had eight, early on a short ball from Rabada and just falling out of the reach of Anrich Nortje at mid on.

Between those boundaries, it was Sibley who took on the scoring, carrying over the belief from his 133 not out in the last innings. A well-timed drive tuck through wide mid on off Nortje spoke of form and then, later, a full-blooded edge over the slips spoke more of confidence rather than any misjudgement, matching the bowler's intent with some of his own.

There was also news of another departure from England's touring party with Craig Overton returning home from South Africa with Jack Leach later today.

Overton arrived with Somerset teammate Dom Bess as cover before the first Test when flu and a stomach bug left England short of numbers. While Bess has seen action, playing in the second Test and here at St George's Park, Overton has been nothing more than a net bowler and an observer.

With one Test remaining, Jofra Archer working his way back to full fitness and Chris Woakes fully fit and available, the England management saw it appropriate to stand Overton down.

He will continue preparation ahead of the England Lions tour of Australia. At present, he is due to be joined on that trip by three members of this Test side – Sibley, Crawley and Bess – though their involvement, particularly Sibley's, will be up for reassessment at the end of this series.

Source: Read Full Article