Usyk vs Bellew: The diet and gym routine that brought Tony Bellew back to cruiserweight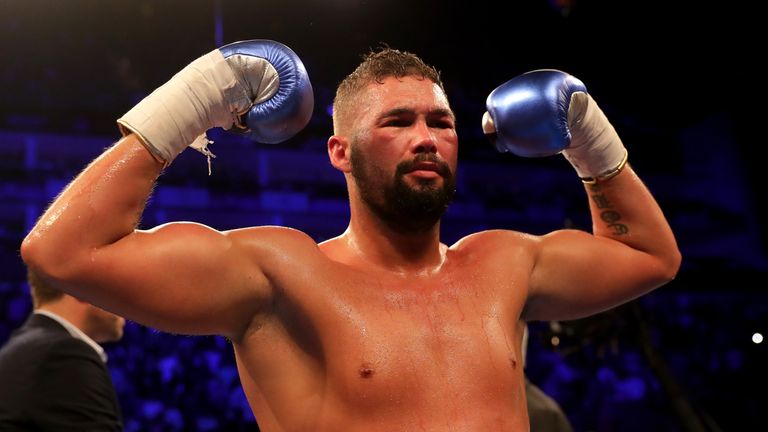 Tony Bellew was put through torturous cardio sessions and a strict diet to shed his heavyweight physique.
Click here to book Bellew vs Usyk
Bellew returns to cruiserweight (200lbs/14st 4lbs) for the first time in two years to challenge for Oleksandr Usyk's undisputed world title on November 10, live on Sky Sports Box Office – he previously held the WBC title in this division.
But after two heavyweight wins over David Haye, Bellew has endured a difficult training camp to return to his natural division. Dave Billows, his strength and conditioning coach and nutritionist who also works with Everton, explains how…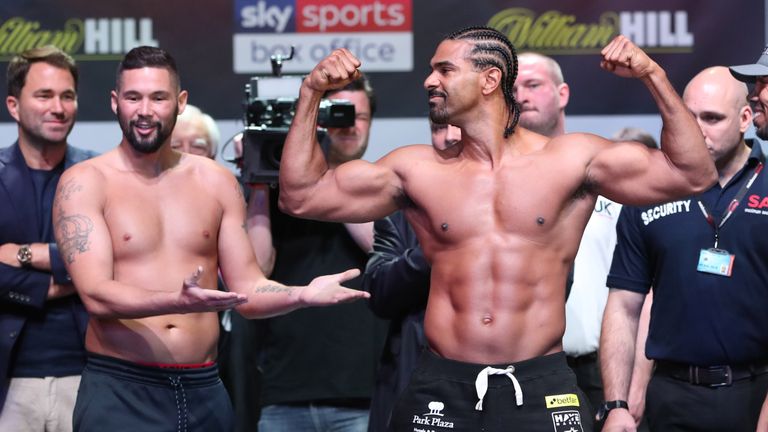 The gym routine
Bellew is 35 now. Is he still able to handle the gym?
You can improve your strength and conditioning into your late-30s or early-40s, if you do it right. He has got stronger as the years go on.
Is Bellew naturally able to gain muscle?
No. He is not a natural athlete. He is not Anthony Joshua. He doesn't build muscle mass easily, and doesn't look like an Adonis.
Some guys are naturally muscular and lean, Tony is not. But he has natural power and strength, and is extremely explosively.
How do you improve Bellew's knockout power?
We have machines with cables – he can throw punches but with resistance added. Basic stuff like squats, dips, pull-ups and push-ups.
Is Bellew moody in the gym?
He does some training with the old Everton players Leon Osman, Tony Hibbert and Alan Stubbs and he enjoys the banter and the camaraderie.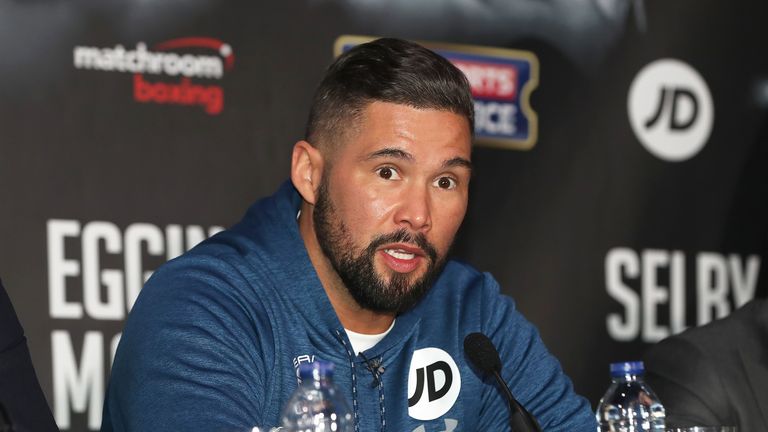 He comes for my Saturday session and he is not in a good mood. He knows it will be tough. He wants to get it done, and go home. He says: 'don't talk to me'. He has a face like thunder.
David Billows, S&C coach
What does Bellew hate doing?
Cardio because it's a killer. It's the one session where Tony is actually on the floor. We push him to his limit.
He runs. We do interval sessions. It's better than steady running.
Is old-school boxing training coming to an end?
Boxers used to wake up at 5am then go for a 10-mile run. But interval training is far superior to improve your fitness and burn calories. There is also less contact so it improves muscle strength, and reduces the impact on joints.
Some people in boxing do the wrong things – a six-mile run at 6am, sitting in the sauna to lose weight, wearing a zip-up suit on a bike. There are much more advanced methods now.
Could any Everton footballers compete with Bellew in the weights room?
Sylvain Distin was the best. He was an absolute beast. But Leighton Baines is a fantastic example of someone who worked diligently to make the most of what he had. Tony is exactly the same.
The diet
What's for breakfast?
I like him to have a bowl of porridge to start the day. But if he's not doing much cardio, he will have scrambled eggs and smoked salmon. High protein.
Lunch?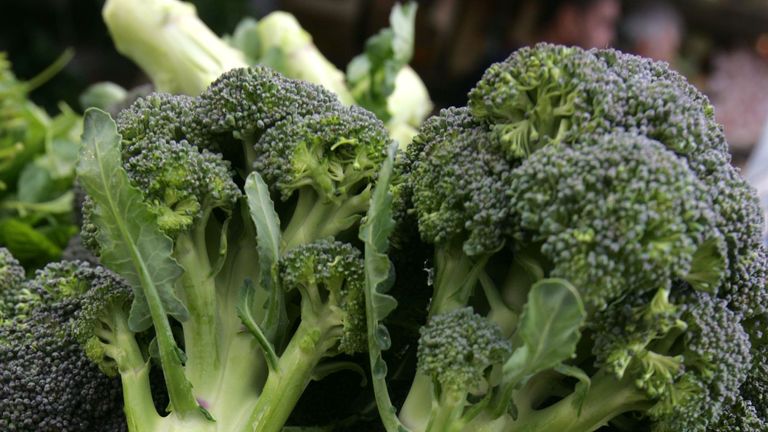 Chicken breast with broccoli and some brown pasta, to get his carbs in.
Dave Billows, nutritionist
Dinner?
Salmon with green beans. Very low carbs in the evening.
Because he's having to lose weight in this camp, we've restricted his carbs. Although, they are high-quality carbs. He has plenty of protein and good quality fats in terms of fish.
Anything else?
He will have a couple of protein shakes – one after his main training session, and one before bed.
He eats five times per day – small portions at regular intervals. That is how we get his metabolism fired up to burn the most calories.
Surely he deserves a cheat meal…
Not during camp. When he was at heavyweight, that was fine. But not now.
Bellew weighs-in next Friday…
Dave Billows: "At the start of this camp we said: 'there cannot be a situation where you have to lose 10lbs in the last week'. It's ridiculous so we insisted he has lost 2lbs per week, from 10 weeks out. He will be perfectly fine [at the weigh-in]."
Watch Usyk vs Bellew for the undisputed cruiserweight title, at Manchester Arena, on November 10, live on Sky Sports Box Office, from 6pm. Book it online here.
Even if you aren't a Sky TV subscriber you can book and watch it at skysports.com/boxofficelive.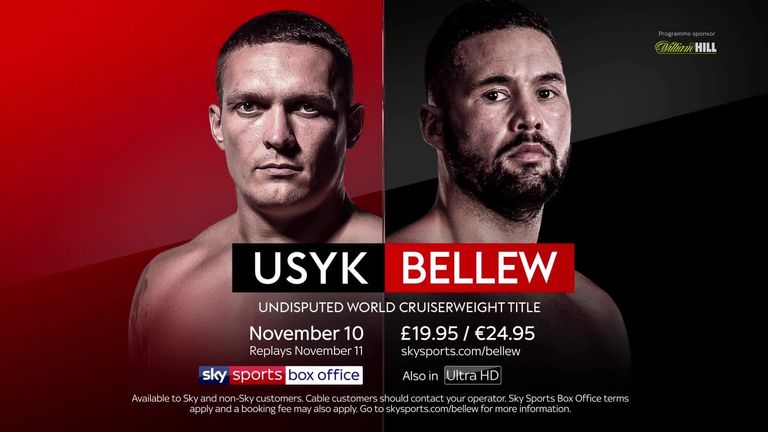 Source: Read Full Article