Hughie Fury ready for Kubrat Pulev test with Anthony Joshua up for grabs after overcoming the fight of his life
It looked like Hughie Fury was trudging through syrup in fights before his sickness was diagnosed and his skin started to shine instead of bleeding from a thousand open blisters.
Fury had acne conglobata, was ruinously fatigued, in pain all day and so lethargic in some fights that it was obvious his hopes and dreams inside the ropes were surely over; Fury was just 20 at the time. "It was hard to do anything and I honestly thought I was finished as a fighter, I just couldn't see a way to continue," said Fury.
A skin specialist prescribed a potent cocktail of drugs designed to banish the gruesome acne and the towering kid soon started to blossom; Fury is now 24, has fought 22 times, the acne is gone and he is also long free of the looming shadow cast by his cousin, Tyson. The cousins had been in the same gyms, camps and rings for over a decade, united in blood and both trained by Peter, Hughie's father and Tyson's uncle.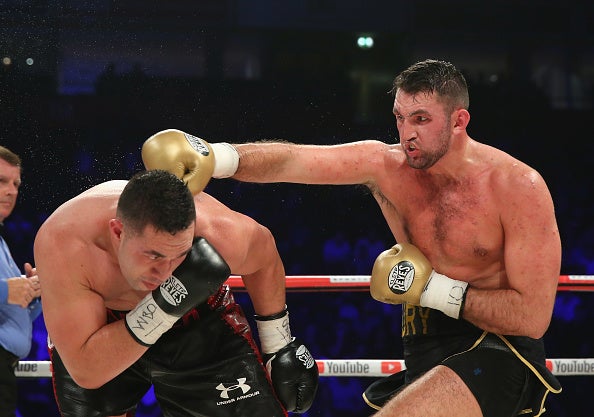 Hughie benefitted as a teenager from the hired hands that were paid by Tyson to be sparring partners and then stayed with the family as part of the gypsy community at their sites in the Morecambe area.
The Fury gym in Bolton was by 2014 an extraordinary retreat, packed with big men, hungry men, dangerous fighters and inside that exceptional academy, across the four floors of beds, weights and rings, the teenage Hughie improved alongside his unstoppable bigger, louder cousin. Hughie, in his quiet way, had a voice even back then and was not another paid passenger or spectator in the Tyson Fury carnival.
In 2012 Hughie had won the world youth championship, a rare glory for a British amateur and he could box like a dream when he was relaxed. Hughie was always more than just one of the many fighting Fury cousins or another big, sweaty lump in a gym of blood and pain.
This Saturday in Sofia, Fury fights Kubrat Pulev in a final eliminator – a fading but essential designation in the boxing business – for the IBF heavyweight title. The winner will be mandated to fight Anthony Joshua, the champion with an increasingly complicated and packed dance card, and having won a final eliminator there is far less wriggle room for the champion, and several archaic rules reinforce the rights of the new mandatory challenger.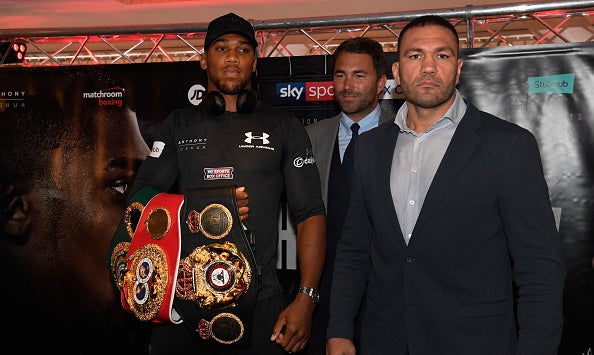 Pulev, incidentally, was scheduled to fight Joshua last October but withdrew days before the sold-out event with an injury and tumbled out of contention like so many without the safety net of a mandatory position. If Fury wins he will get to Joshua or the IBF belt will fall vacant.
In late 2016 Fury had an offer to fight Joshua for the world title in Manchester, in what would have been Joshua's second defence. "It was not enough money – it was an insult," said Fury after rejecting the Joshua cash, but less than twelve months later he did fight for a version of the world title when he lost a tight decision to WBO champion, Joseph Parker. The Parker fight was a brilliant risk, the Joshua fight at that time would have just been a risk.
"I really think I did enough against Parker," said Fury, who was just 23 and five days on the night, a child in a division of mature men. One judge scored it a draw, two went narrowly for Parker. "Six months later when Parker came back to fight Joshua he was suddenly the most feared man on the planet – nobody was talking about how close I had come to beating him," added Fury. He has a good point, his 12 rounds against Parker was certainly an inconvenience in the smooth narrative driving the Joshua and Parker fight. The fight was odd, a muted affair, no thrills and Joshua won without breaking a sweat.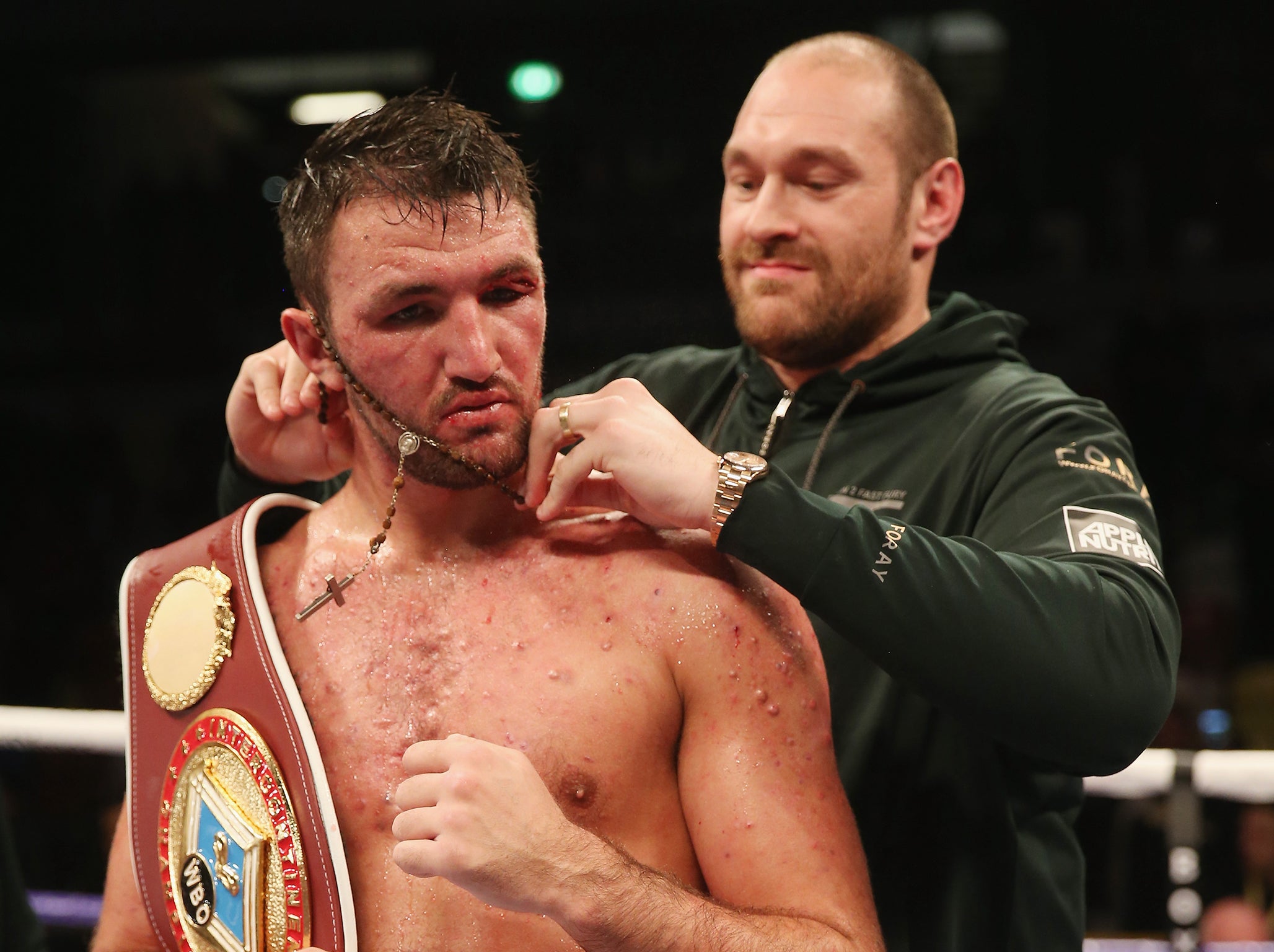 When Hughie fought Parker he was the only fighting Fury, but Tyson was in the ring with him at the end, a vast structure in a packed suit and pushing the scales close to about 25 stone on the night. It looks like Tyson is wearing a fat suit, a deluxe version of a rubberised sumo jacket, in the pictures from the September 2017 fight. It was Tyson, at the time estranged from the boxing authorities and seemingly lost to the sport, screaming about robbery and corruption until his face was red with genuine rage.
Not long after that fight a split in the Fury family led to a sudden and silent separation; Hughie and Tyson no longer speak and obviously Peter continues to work with his son. The rift is private, never discussed in detail and serious. They each wish the other the best in messages that travel in closed circles, private not public words, tiny exchanges in the feud.
This Saturday Hughie is really in the fight of his life in Bulgaria, a fight he chased when others in the heavyweight business politely refused. Meanwhile, somewhere at a frosty training base in Big Bear, a Californian retreat with an impossibly open sky, I hope Tyson takes a break from preparing to fight Deontay Wilder in Los Angeles on December 1 to watch his cousin. "I would never fight him, that would be blood against blood," said Hughie. "But, it would be amazing if we had all the titles one day. Can you imagine that?" It would be amazing and more than a fantasy if Fury wins against big odds on Saturday.
Follow the Independent Sport on Instagram here, for all of the best images, videos and stories from around the sporting world.
Source: Read Full Article