David Warner: Banned Australian walks off field after 'sledging incident' in club game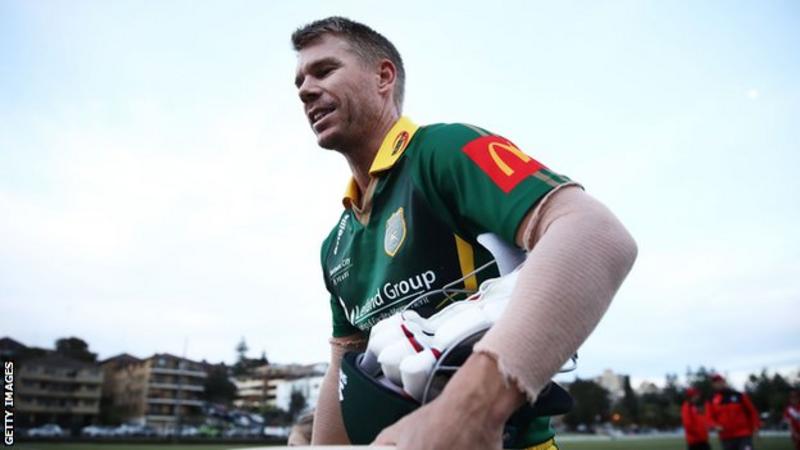 Former Australia vice-captain David Warner walked off the field in protest while batting in a grade cricket match, in what Cricket Australia has described as a "sledging incident".
Warner, 32, was banned from international and state cricket in March after a ball-tampering scandal.
The batsman was playing for club side Randwick-Petersham and decided to leave the field when he was unbeaten on 35.
Opponents Western Suburbs allowed him to return and he went on to score 157.
The laws of the game state that once a batsman has left the field of play they cannot return, unless they retire with injury or illness, when they can come back at the fall of a wicket.
But Western Suburbs were reportedly happy for Warner – whose 32nd birthday it was – to resume his innings after a few minutes off the field.
Cricket Australia says it understands the player involved was Jason Hughes, brother of former Australia Test player Phillip Hughes, but have not given any details of the sledging, other that it turned "personal" and "nasty".
Phillip Hughes died in 2014, two days after being struck on the top of the neck by a ball while playing for South Australia in a Sheffield Shield match against New South Wales in Sydney.
Warner has been involved in plenty of confrontations with opponents during his international career – such as when he called on India batsman Rohit Sharma to "speak English" during an on-field row in 2015, while earlier this year he was fined by the International Cricket Council after an altercation with South Africa wicketkeeper Quinton de Kock.
In 2013, Warner admitted he "went a little bit too far" after describing England batsman Jonathan Trott as "poor and weak" during an Ashes Test, before Trott flew home with a stress-related condition.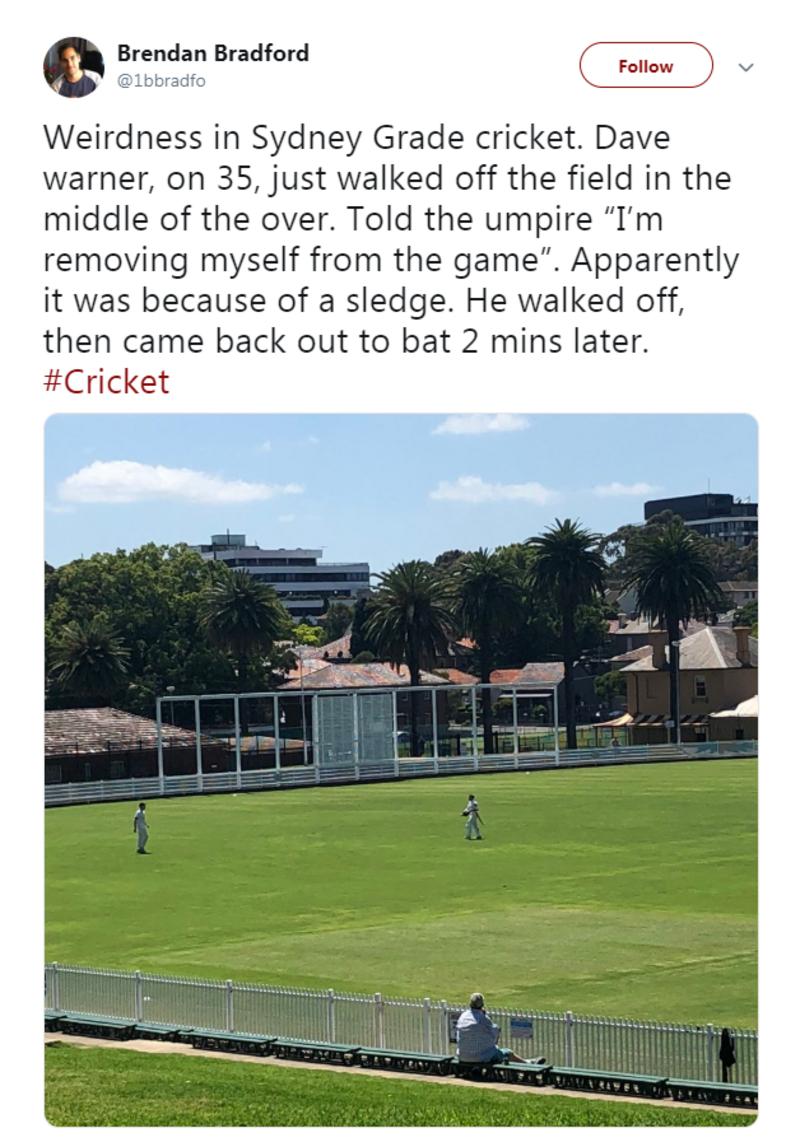 Source: Read Full Article