Real Madrid transfer news: Kylian Mbappe describes rumoured Paris Saint-Germain demands as 'fake news'
Kylian Mbappe has hit out at speculation he provided Paris Saint-Germain with a list of demands ahead of negotiating a new deal with the club, describing the rumours as "fake news".
The PSG forward, 20, took issue with a tweet that detailed a series of demands he had reportedly made to his club on Tuesday.
"Kylian Mbappe's representatives have sent a list of demands to PSG's hierarchy," the tweet said.
We'll tell you what's true. You can form your own view.
From
15p
€0.18
$0.18
USD 0.27
a day, more exclusives, analysis and extras.
"He must be guaranteed to play up front rather than out wide. He must take all penalties when he's playing. He must own a far greater percentage of his image rights if he remains at the club."
However, Mbappe rubbished the speculation in a tweet on Wednesday.

Top 50 most valuable Under-20 players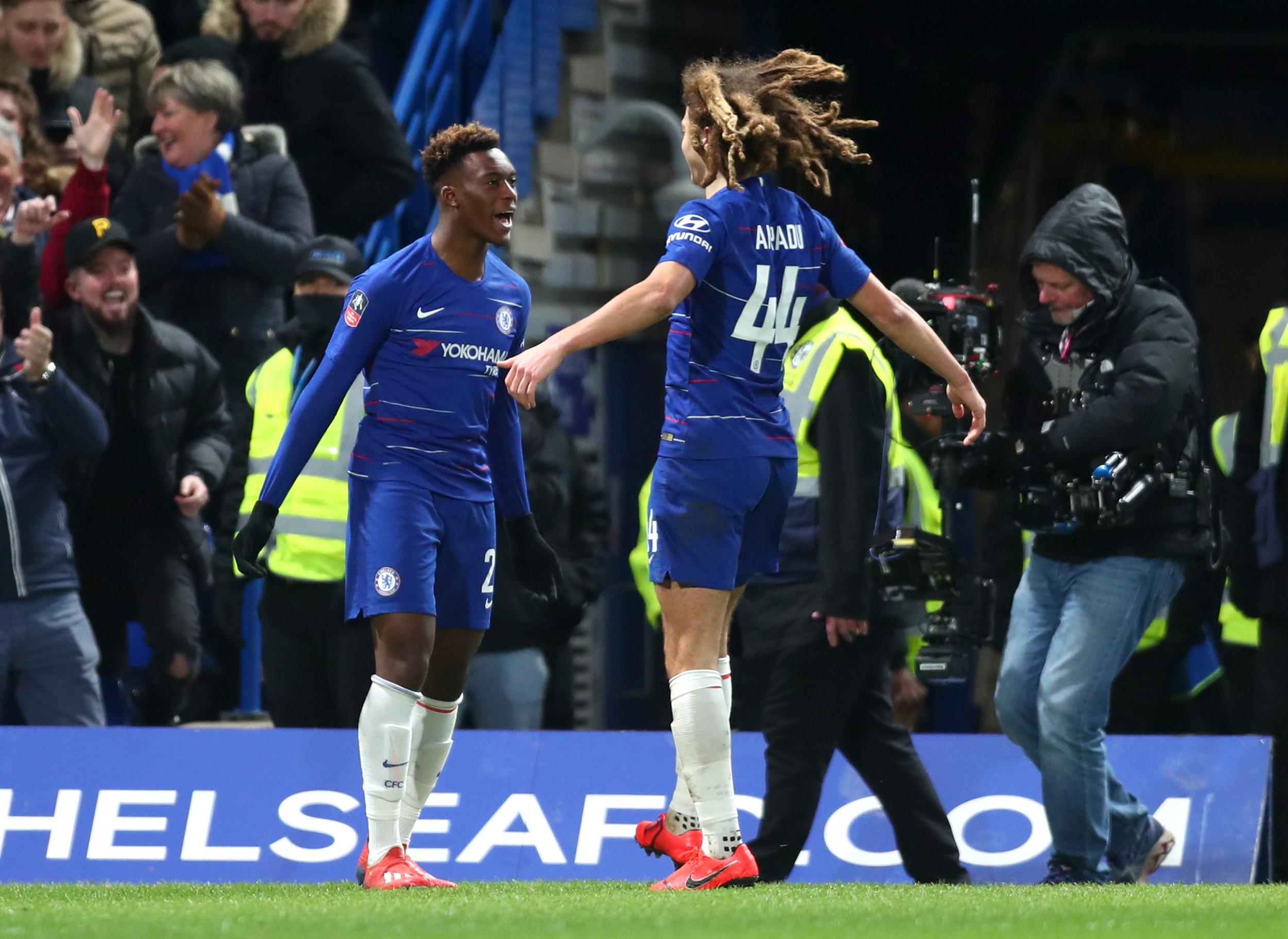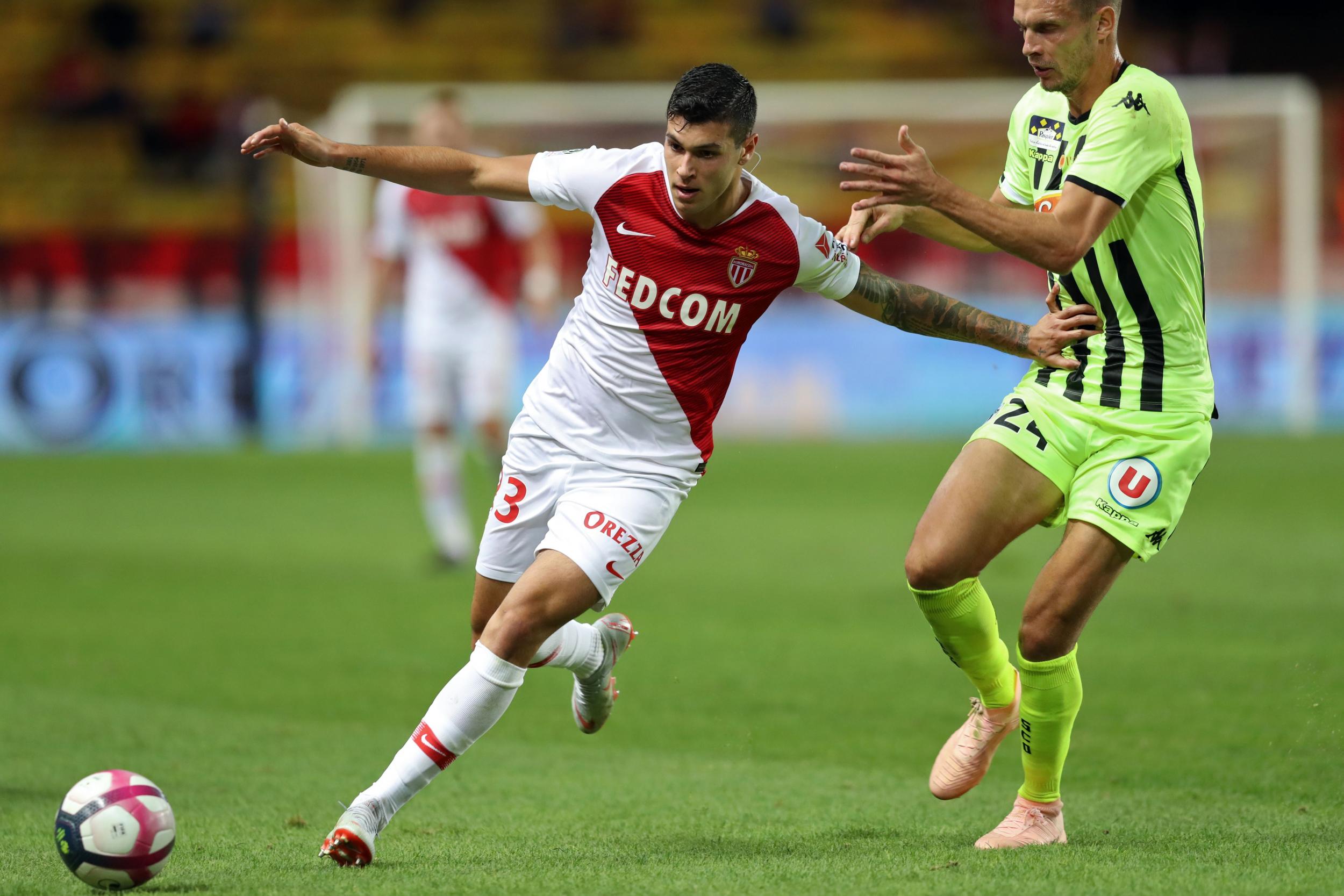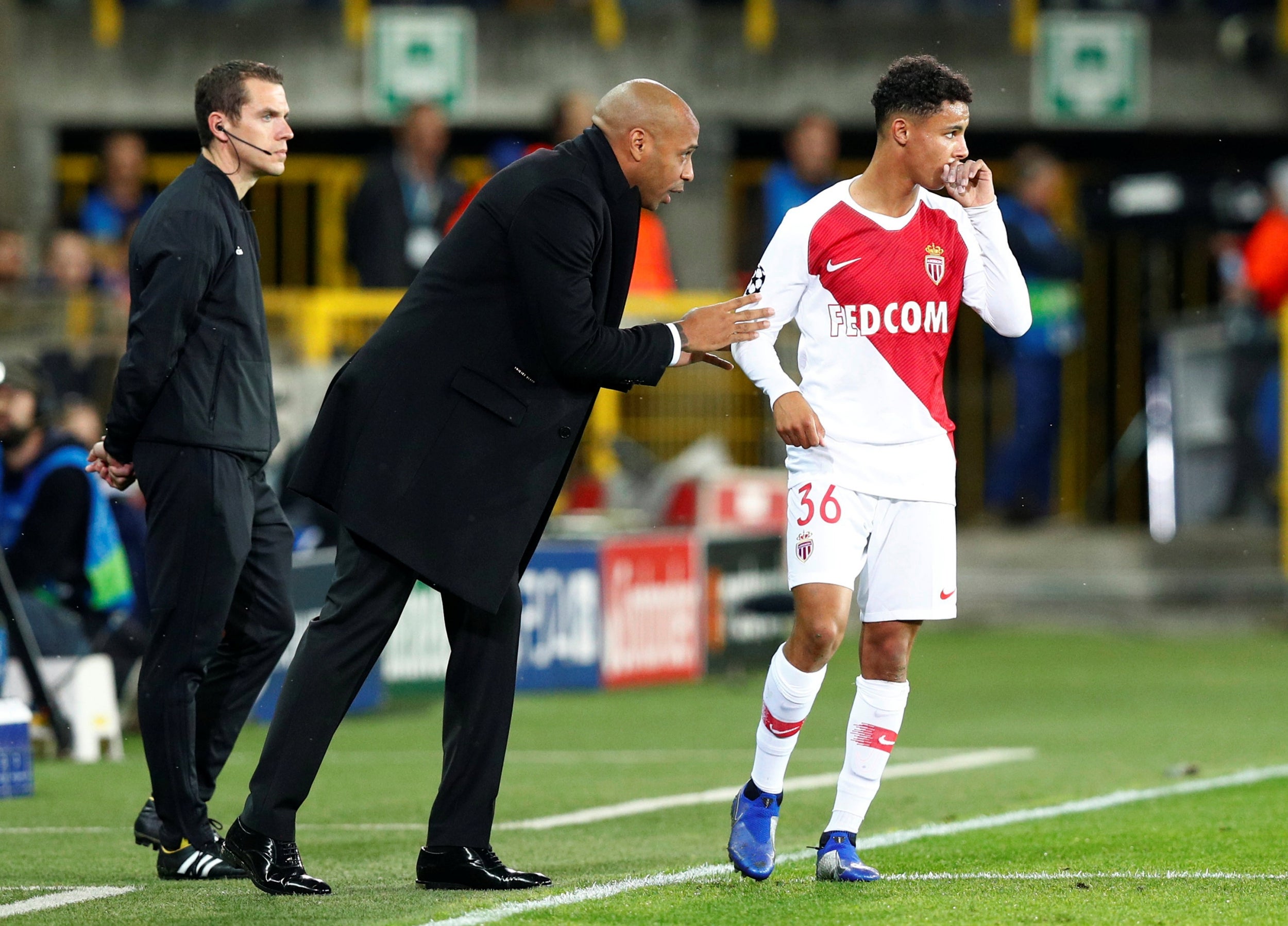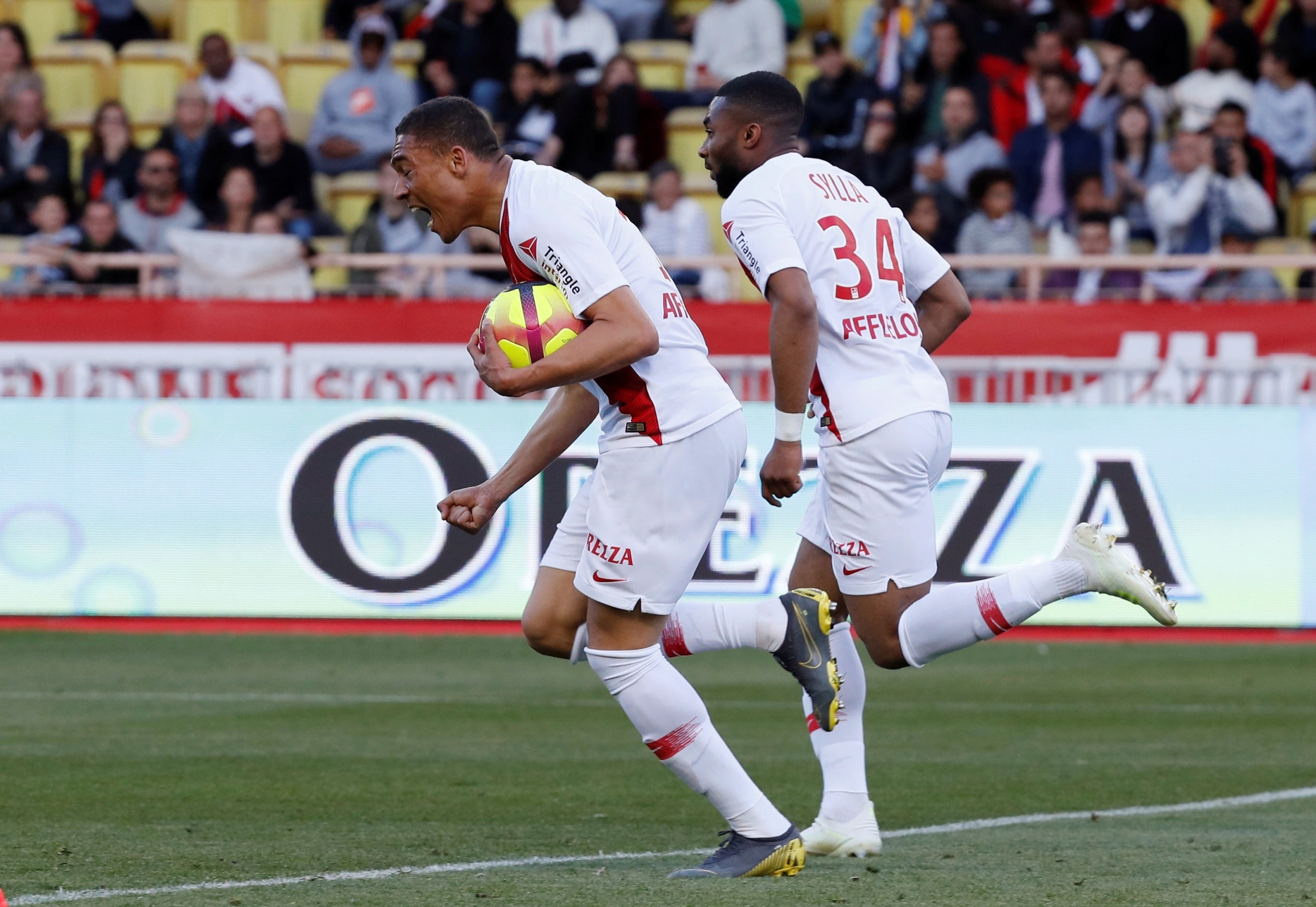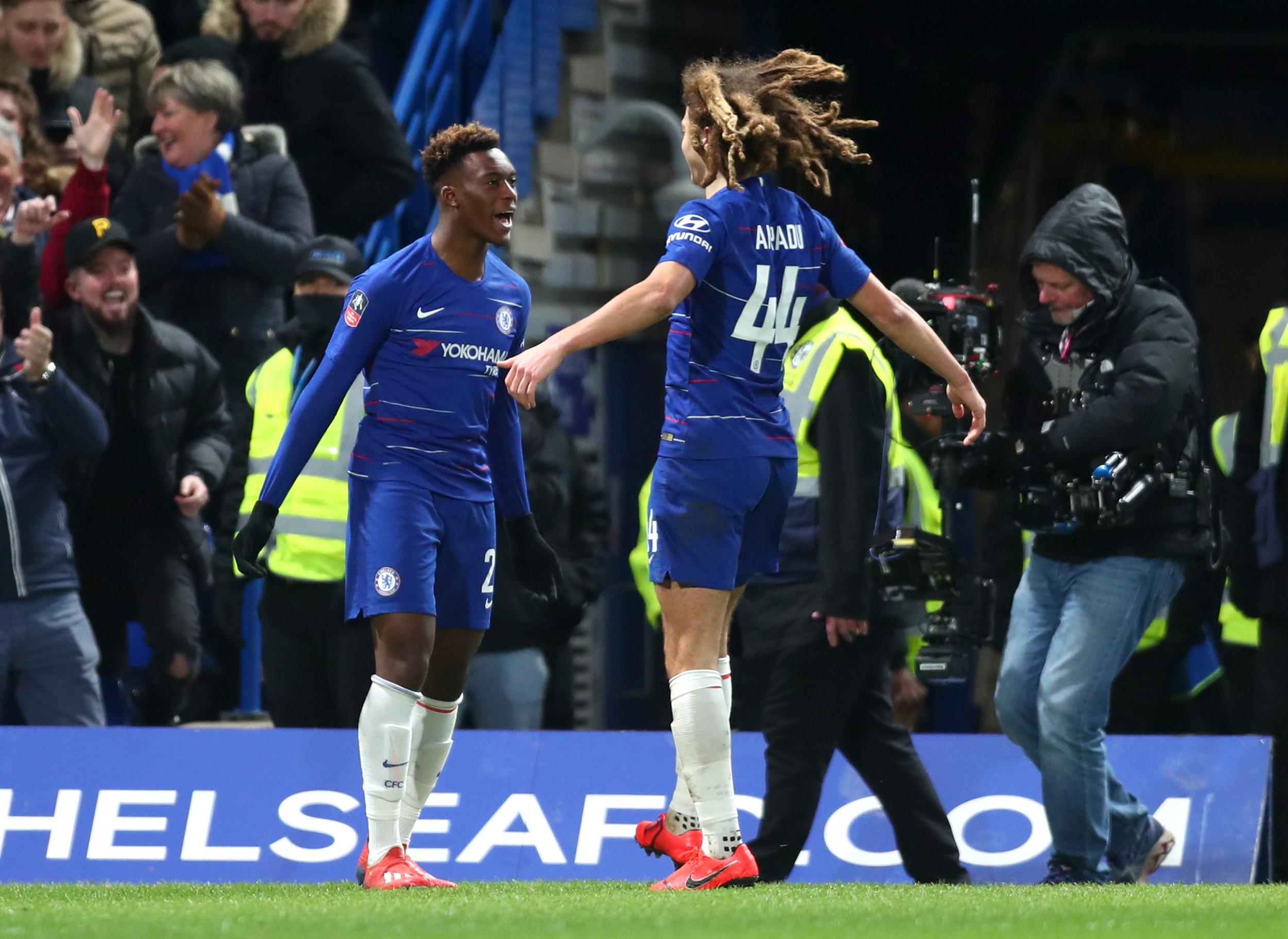 1/51

The CIES Football Observatory have used their algorithm to produce the top 50 most valuable players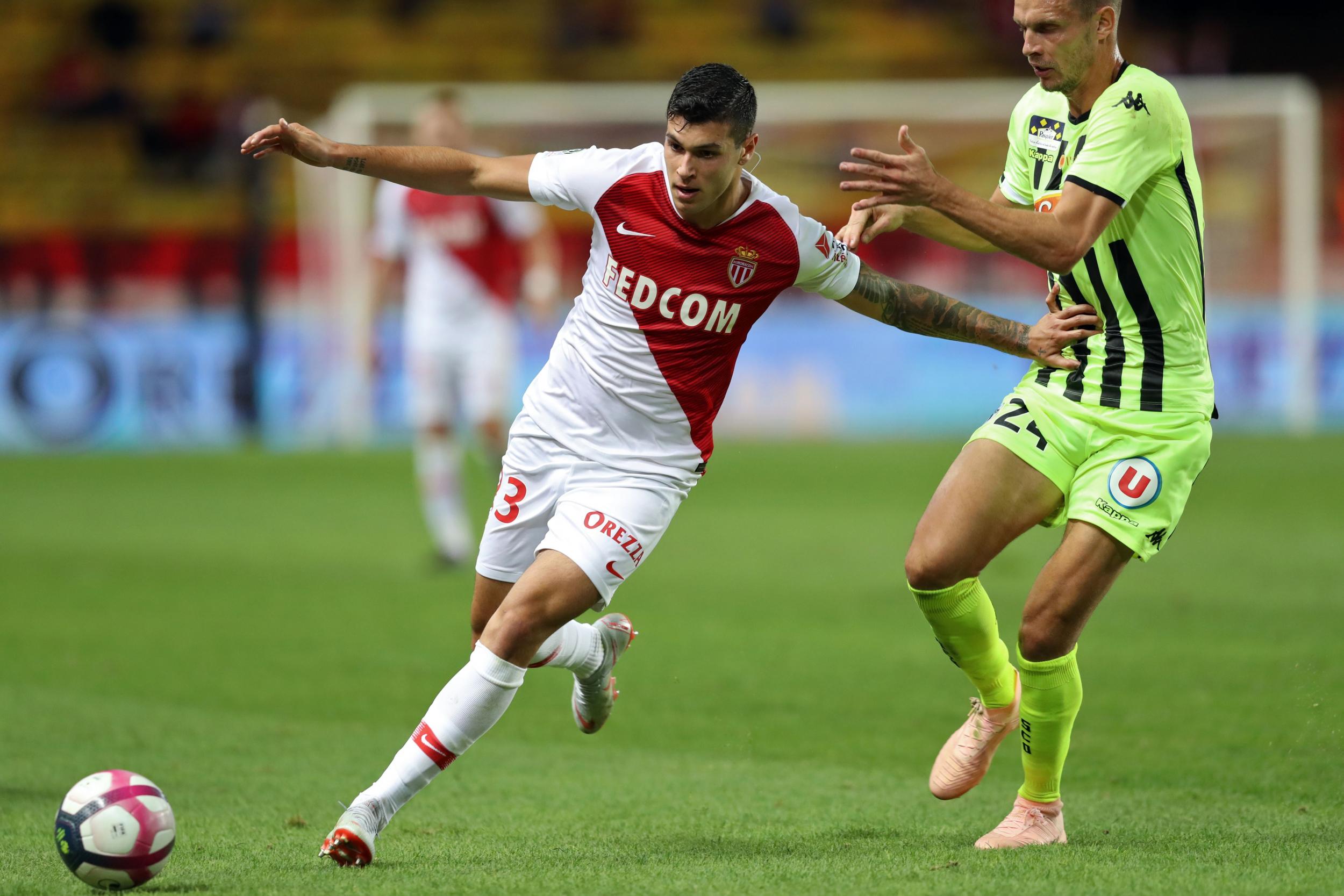 2/51

49. Pietro Pellegri, 18, Monaco – £7.7m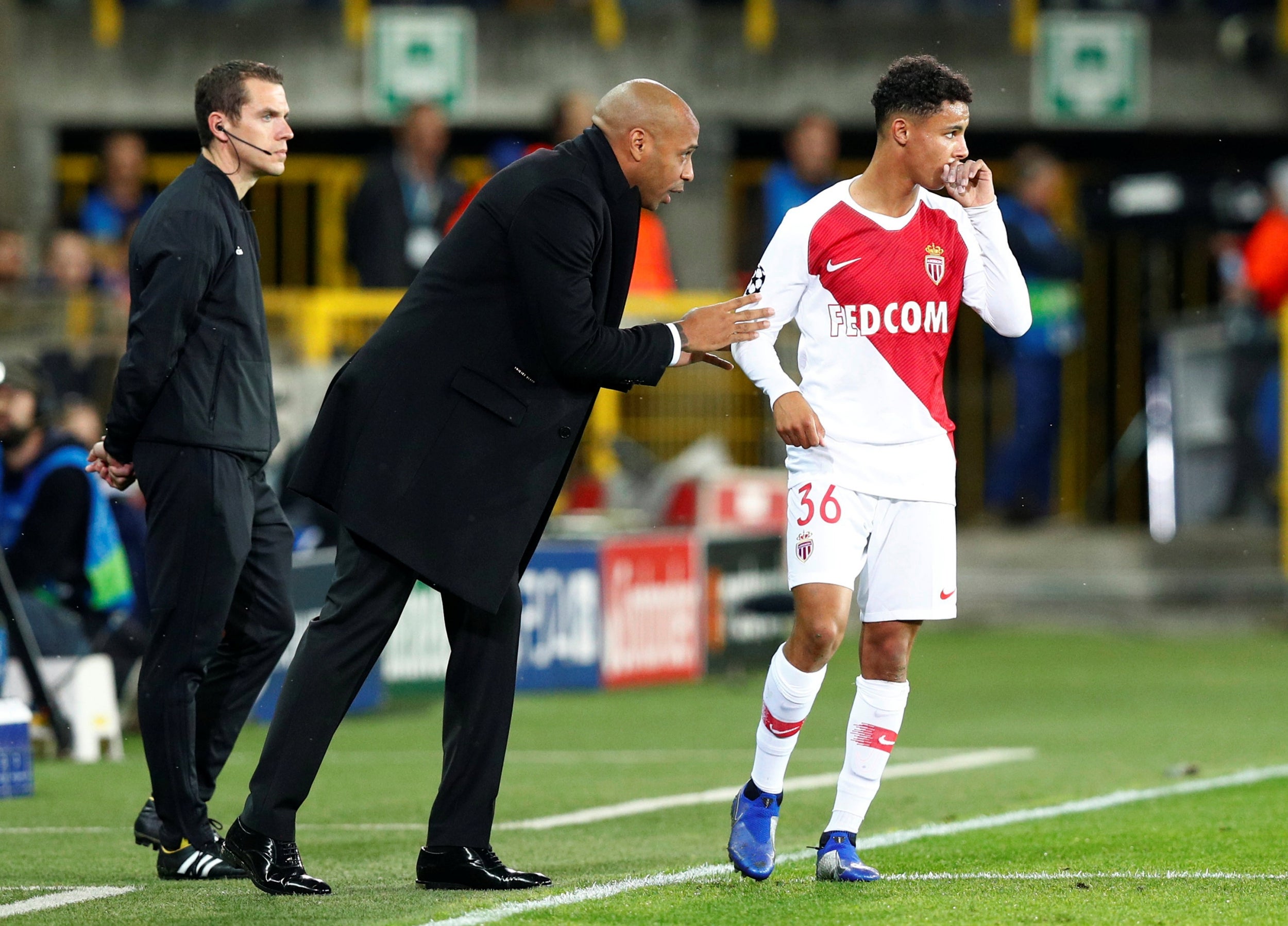 3/51

49. Sofiane Diop, 18, Monaco – £7.7m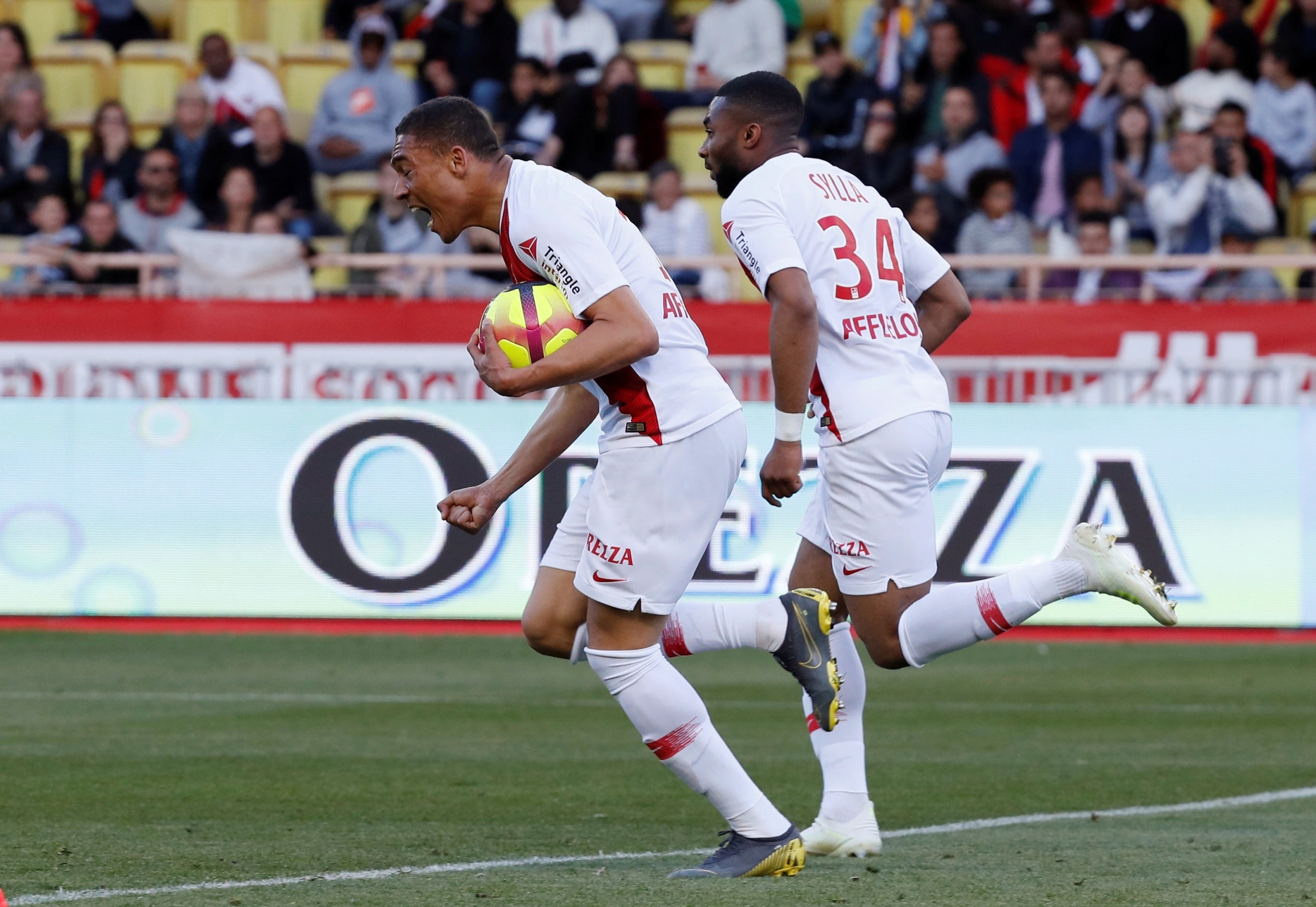 4/51

48. Moussa Sylla, 19, Monaco – £7.9m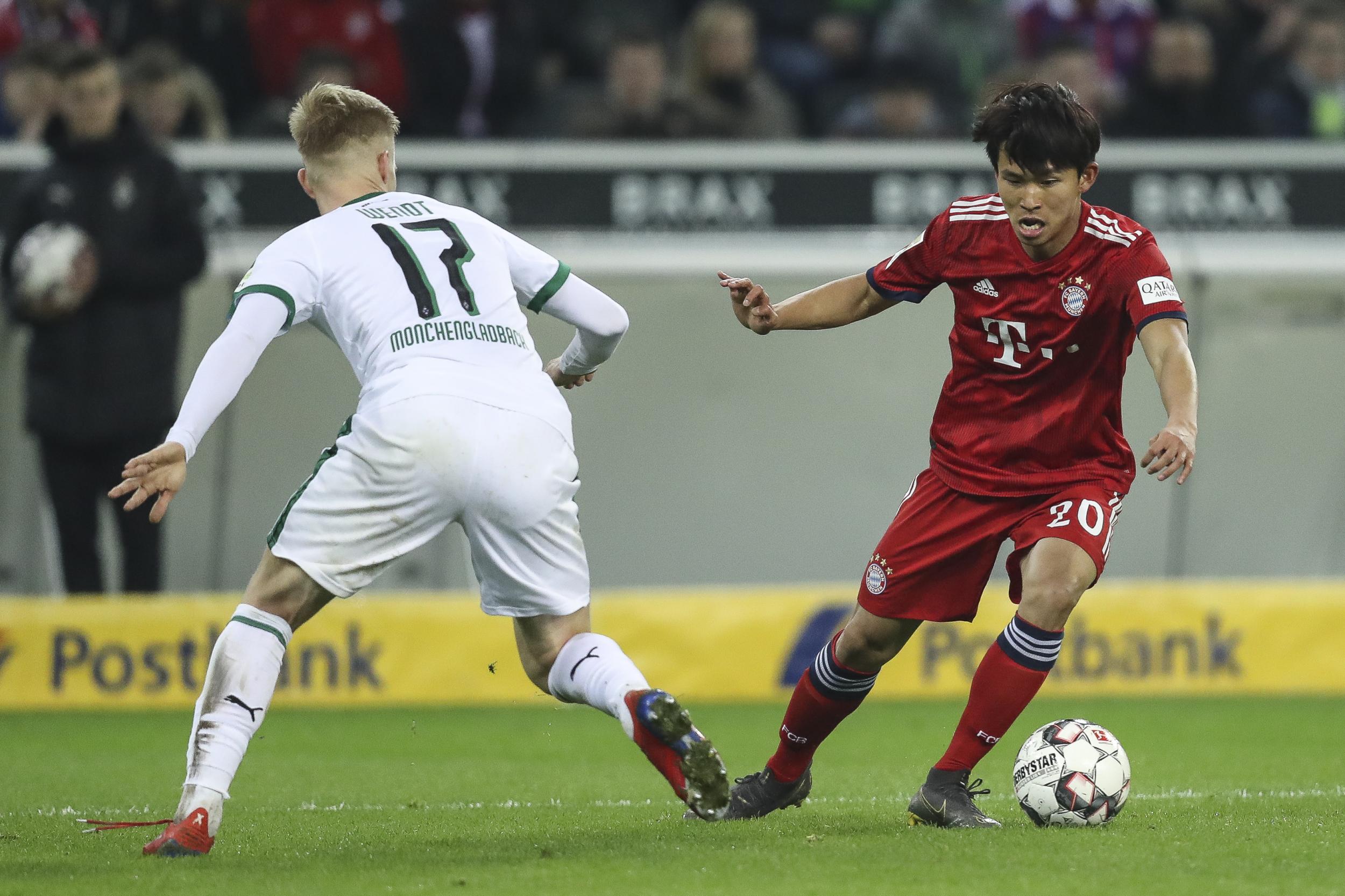 5/51

47. Wooyeong Jeong, 19, Bayern Munich – £8.2m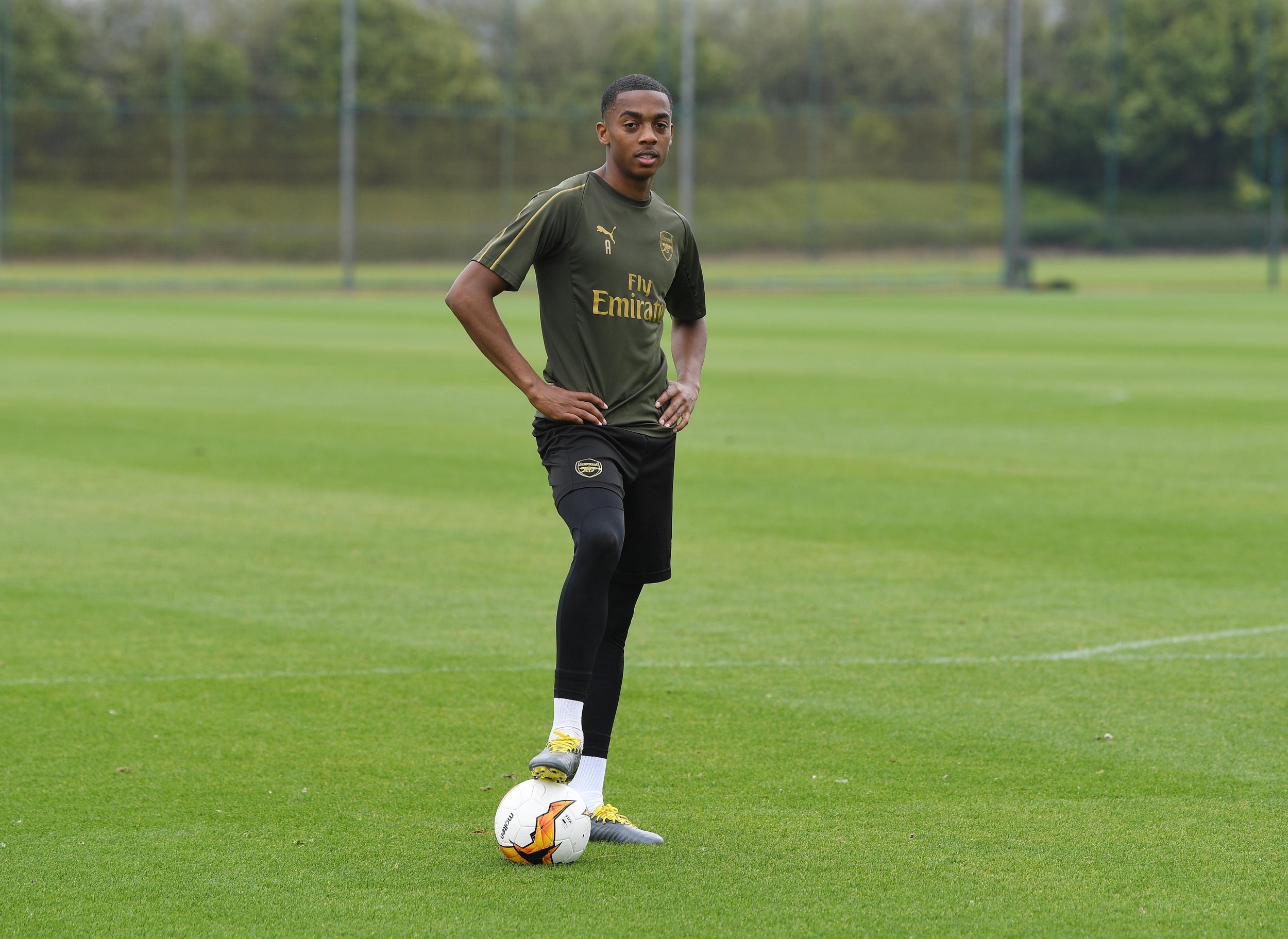 6/51

46. Joe Willock, 19, Arsenal – £8.4m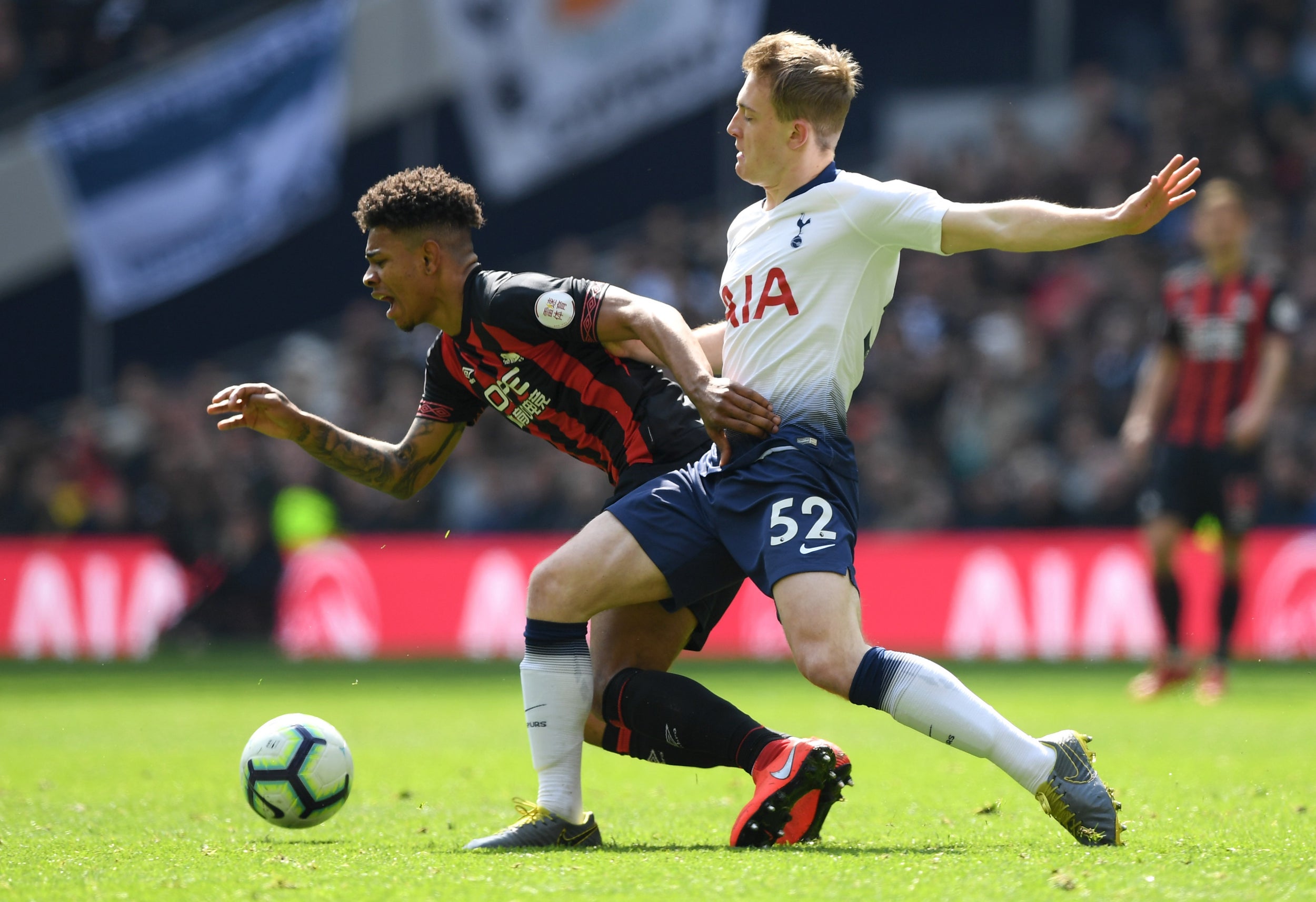 7/51

45. Oliver Skipp, 18, Tottenham – £8.5m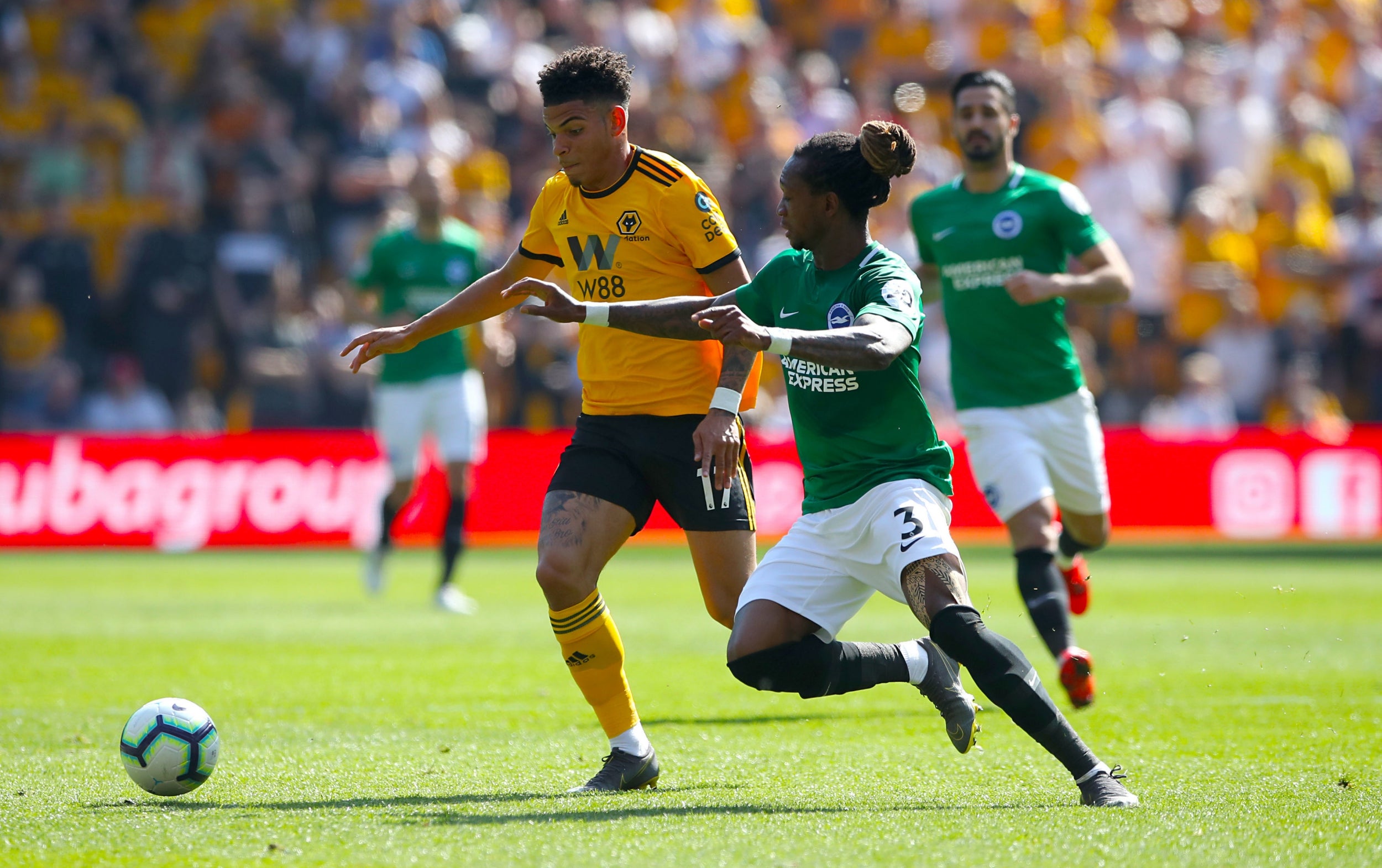 8/51

43. Morgan Gibbs-White, 19, Wolves – £8.6m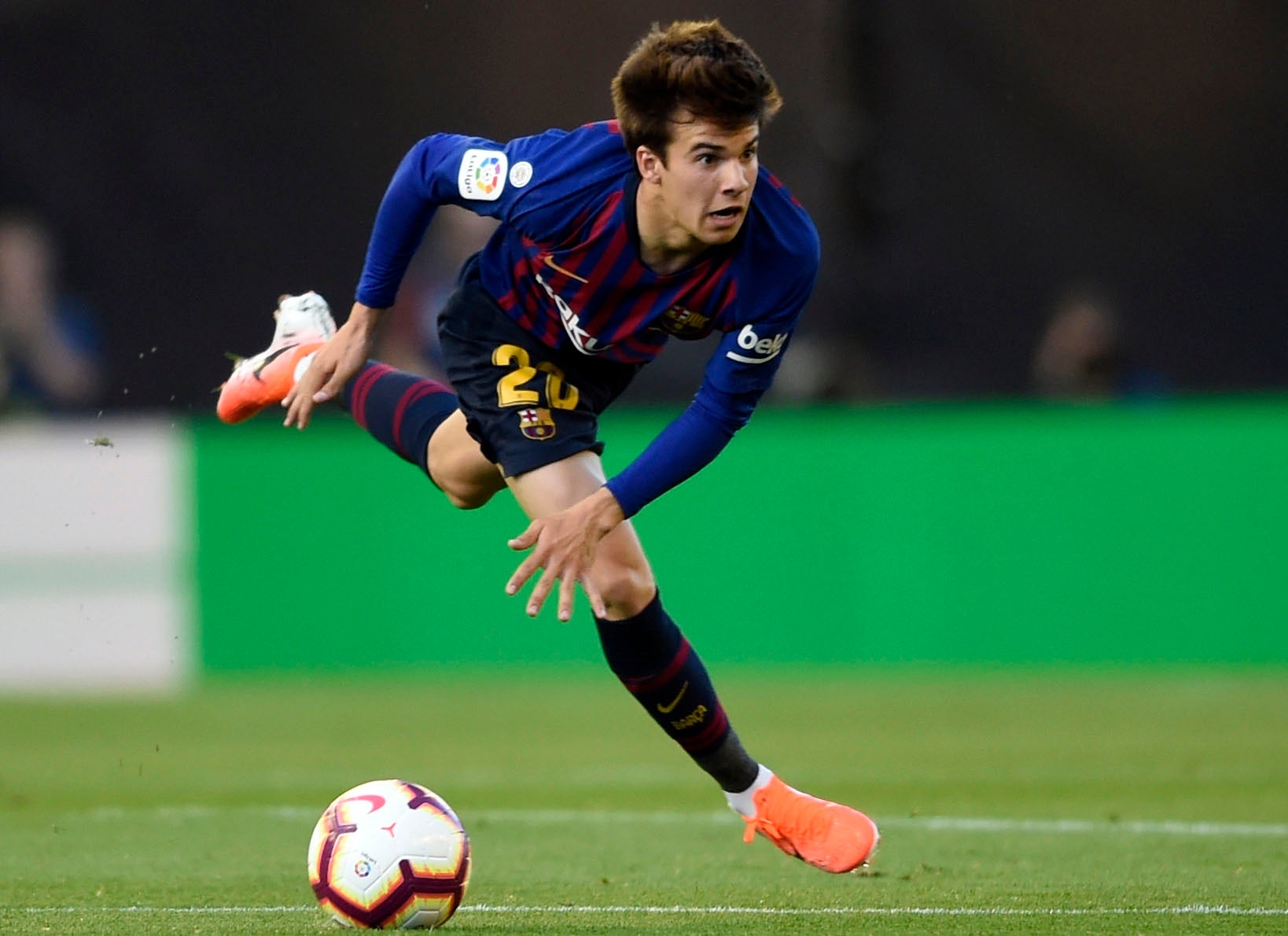 9/51

43. Riqui Puig, 19, Barcelona – £8.6m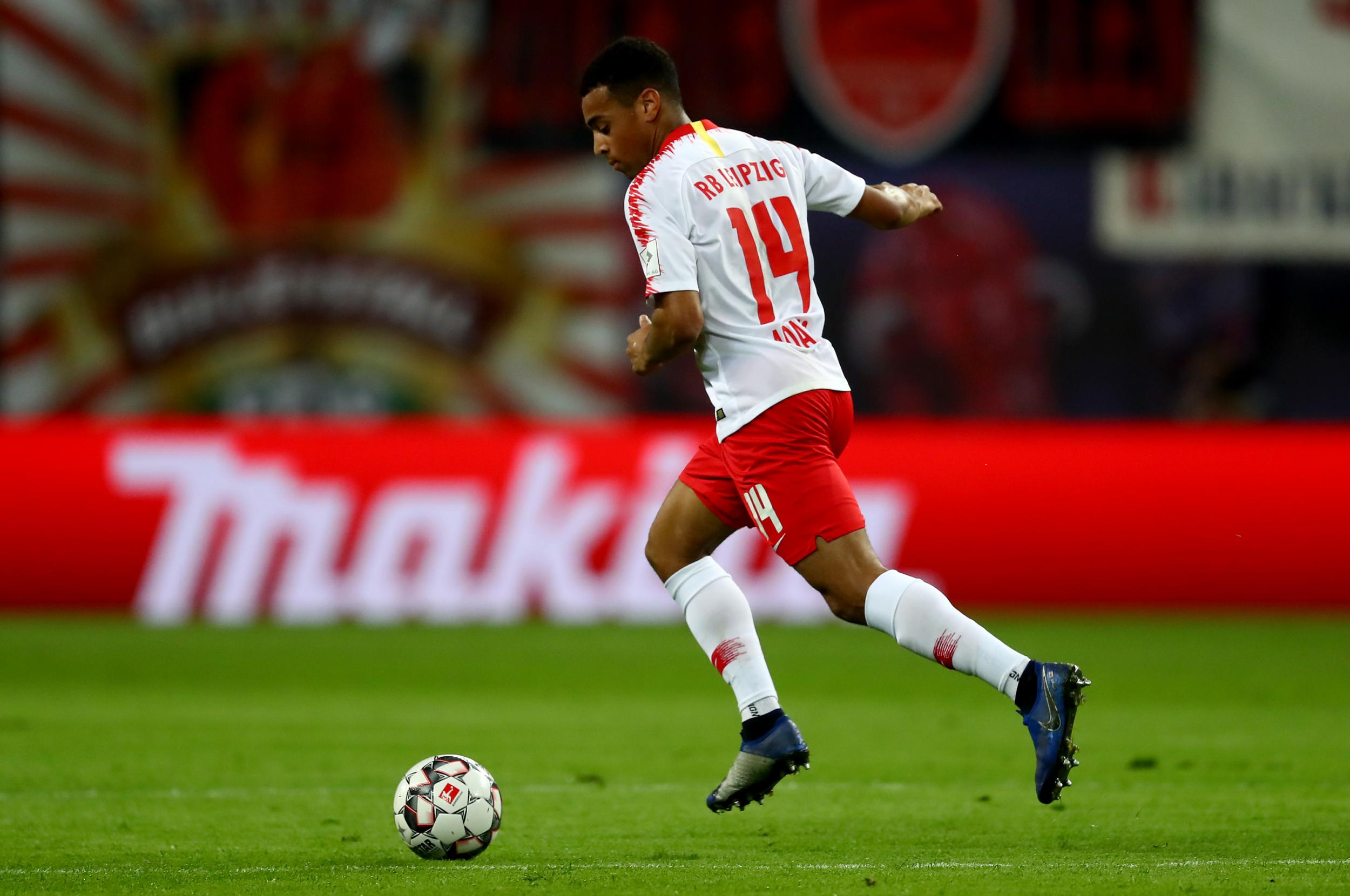 10/51

42. Tyler Adams, 20, RB Leipzig – £8.7m
11/51

41. Juan Hernandez, 20, Huesca – £9.2m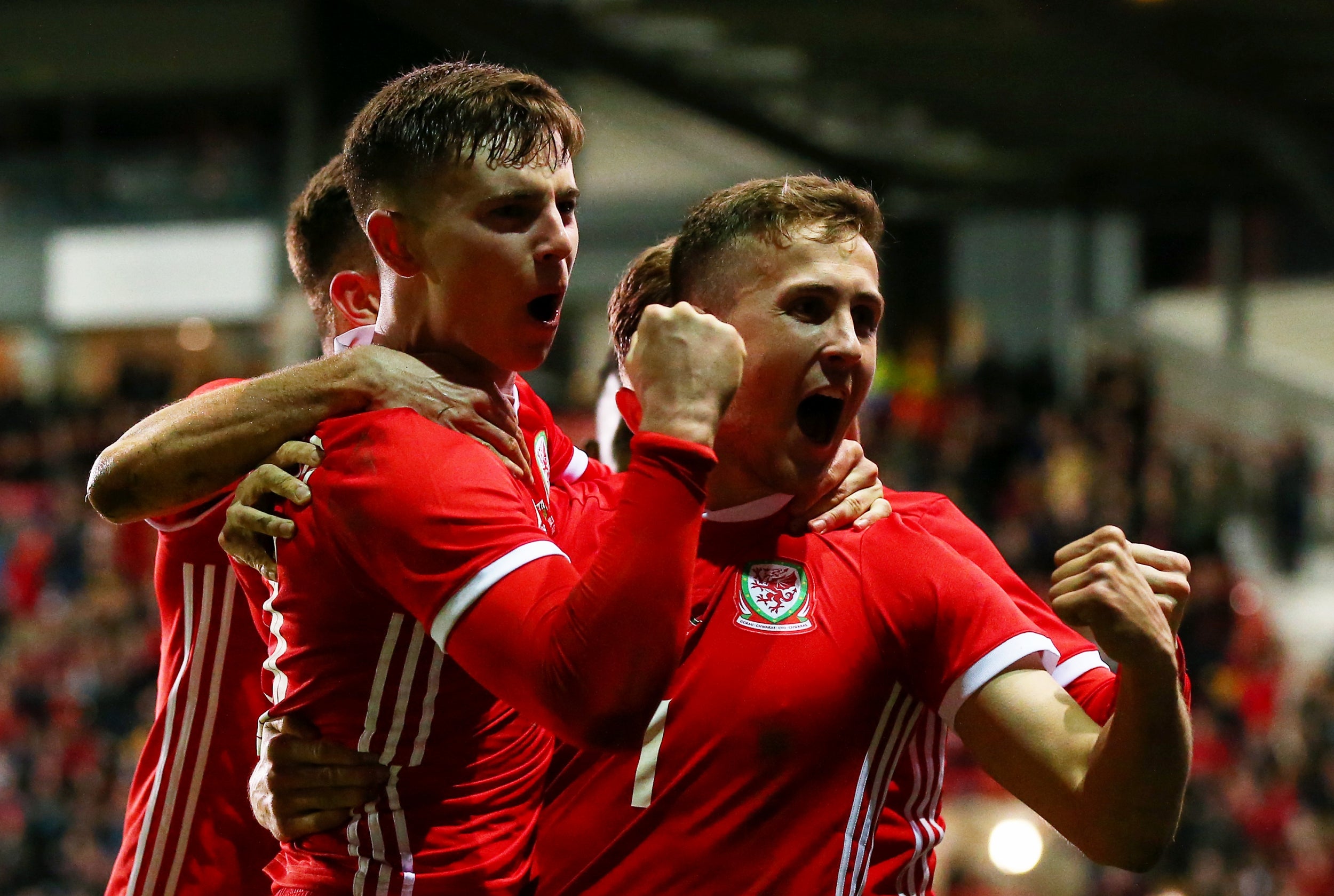 12/51

40. Ben Woodburn, 19, Liverpool – £9.3m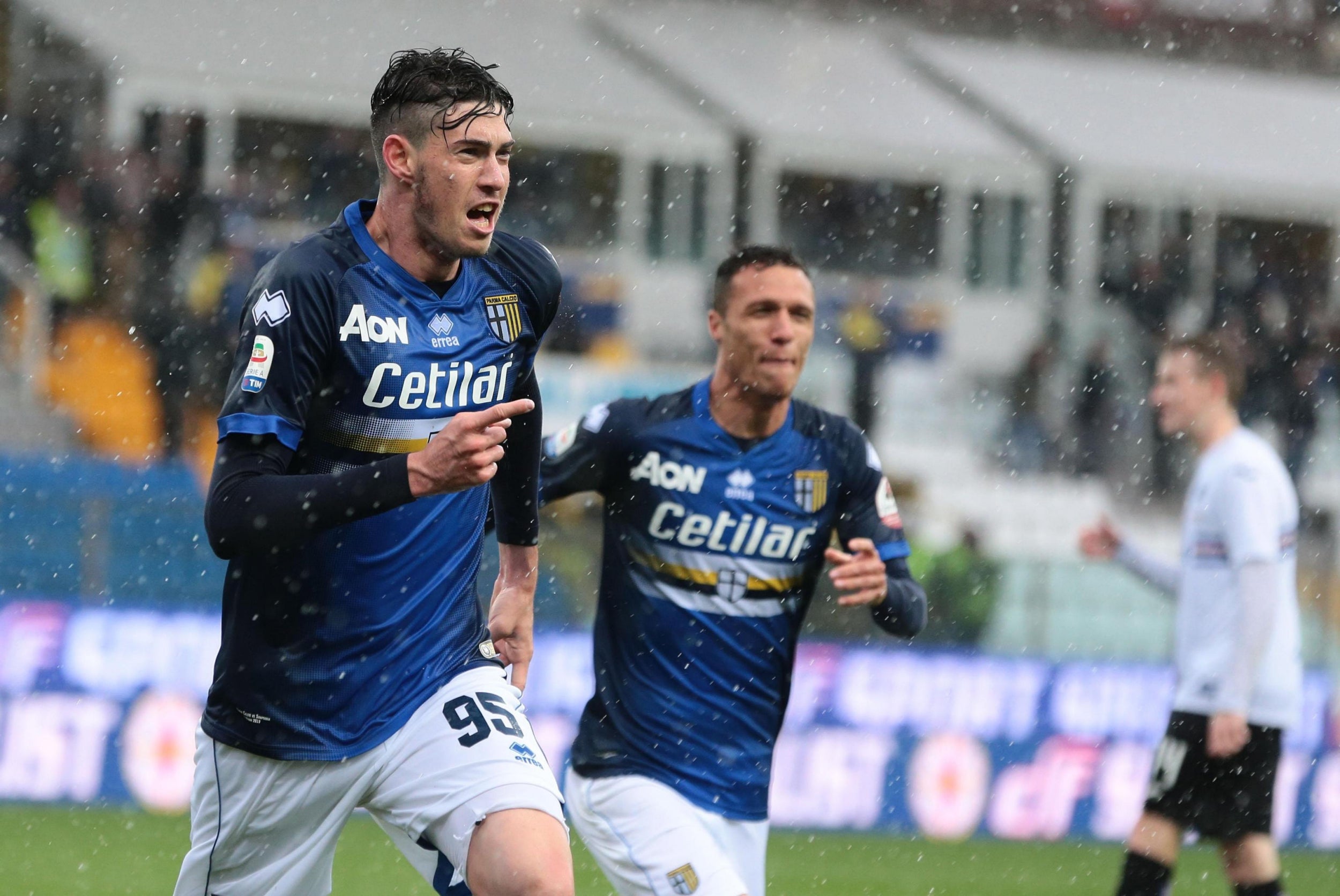 13/51

38. Alessandro Bastoni, 20, Parma – £9.8m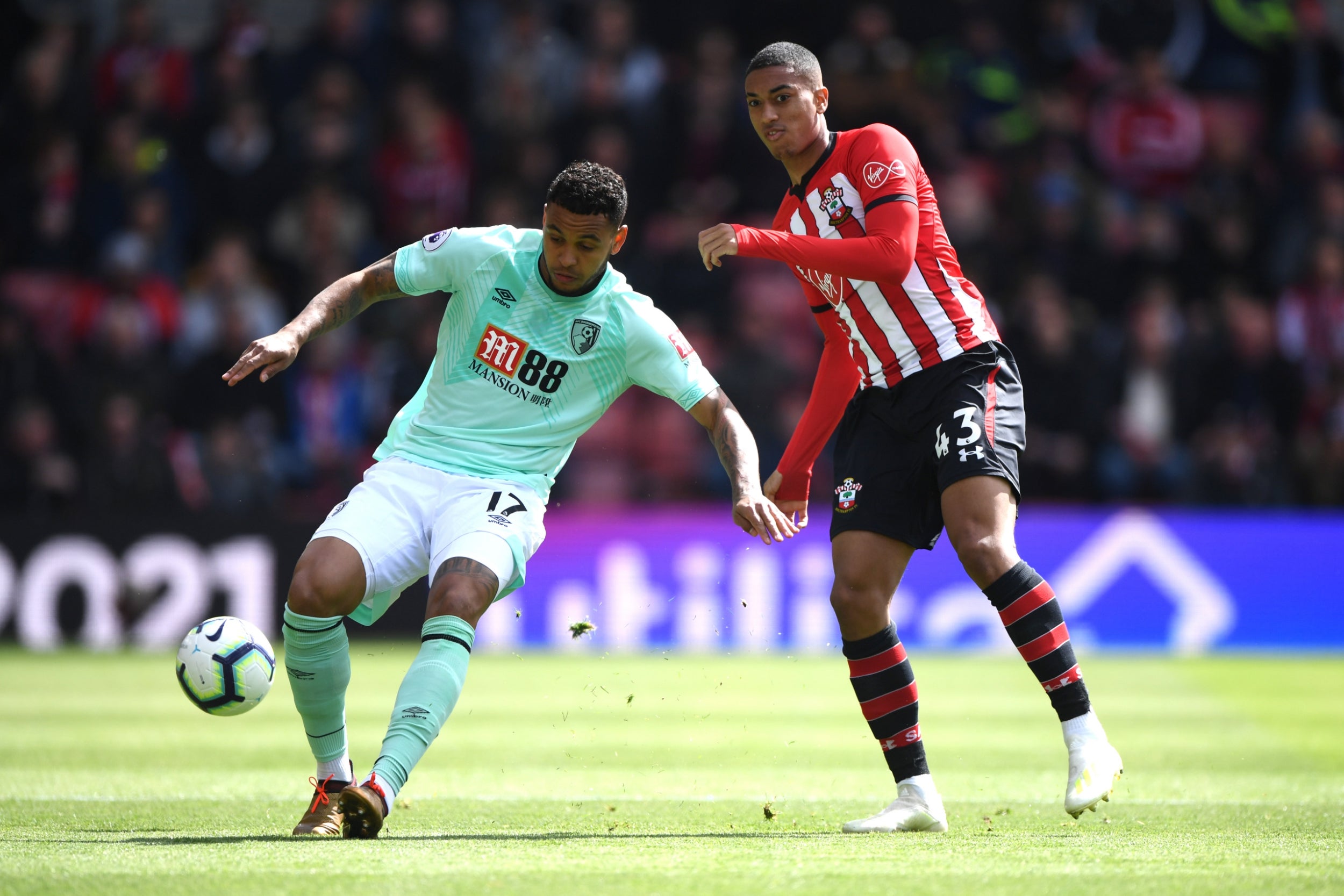 14/51

38. Yan Valery, 20, Southampton – £9.8m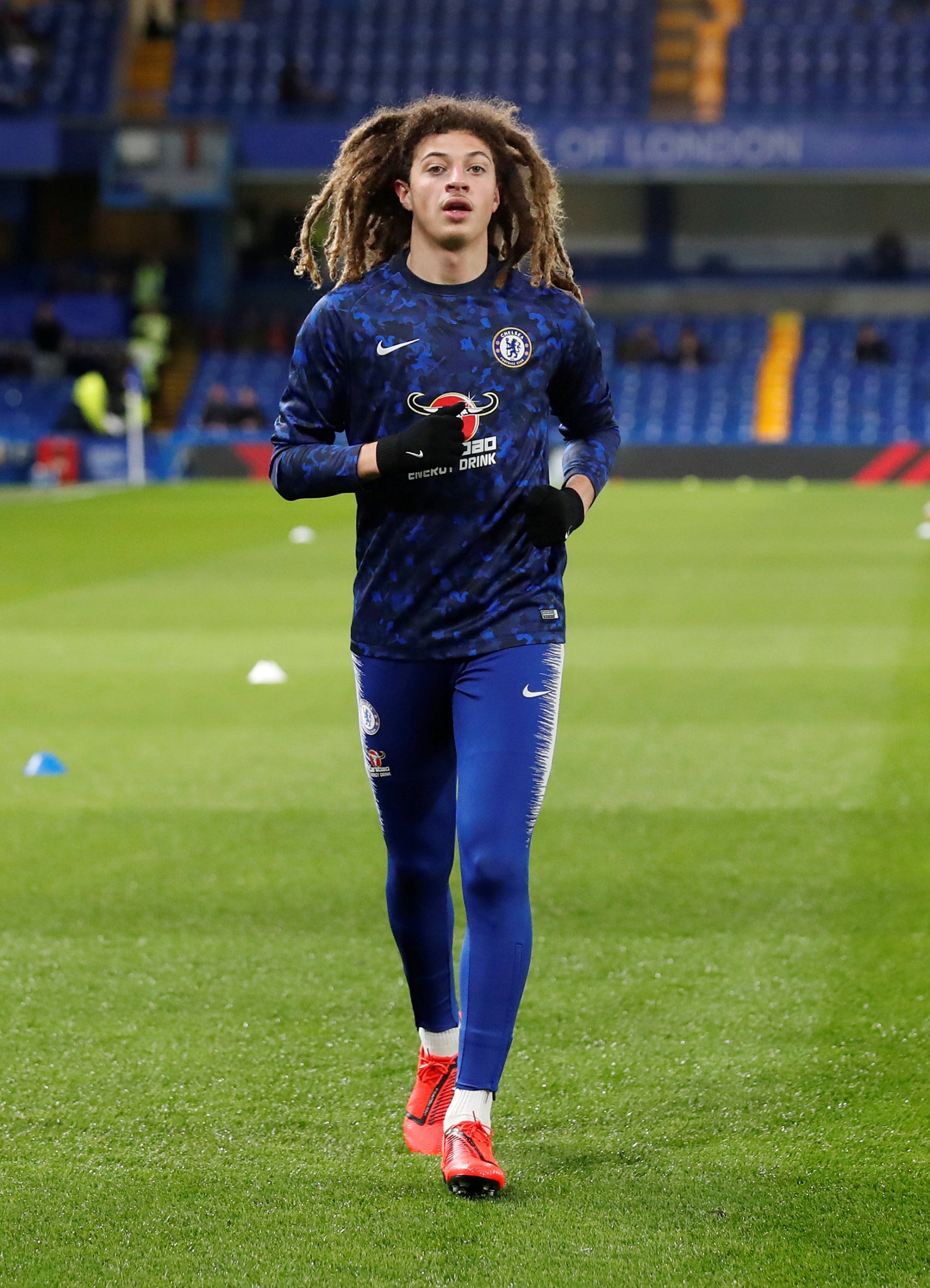 15/51

37. Ethan Ampadu, 18, Chelsea – £10.3m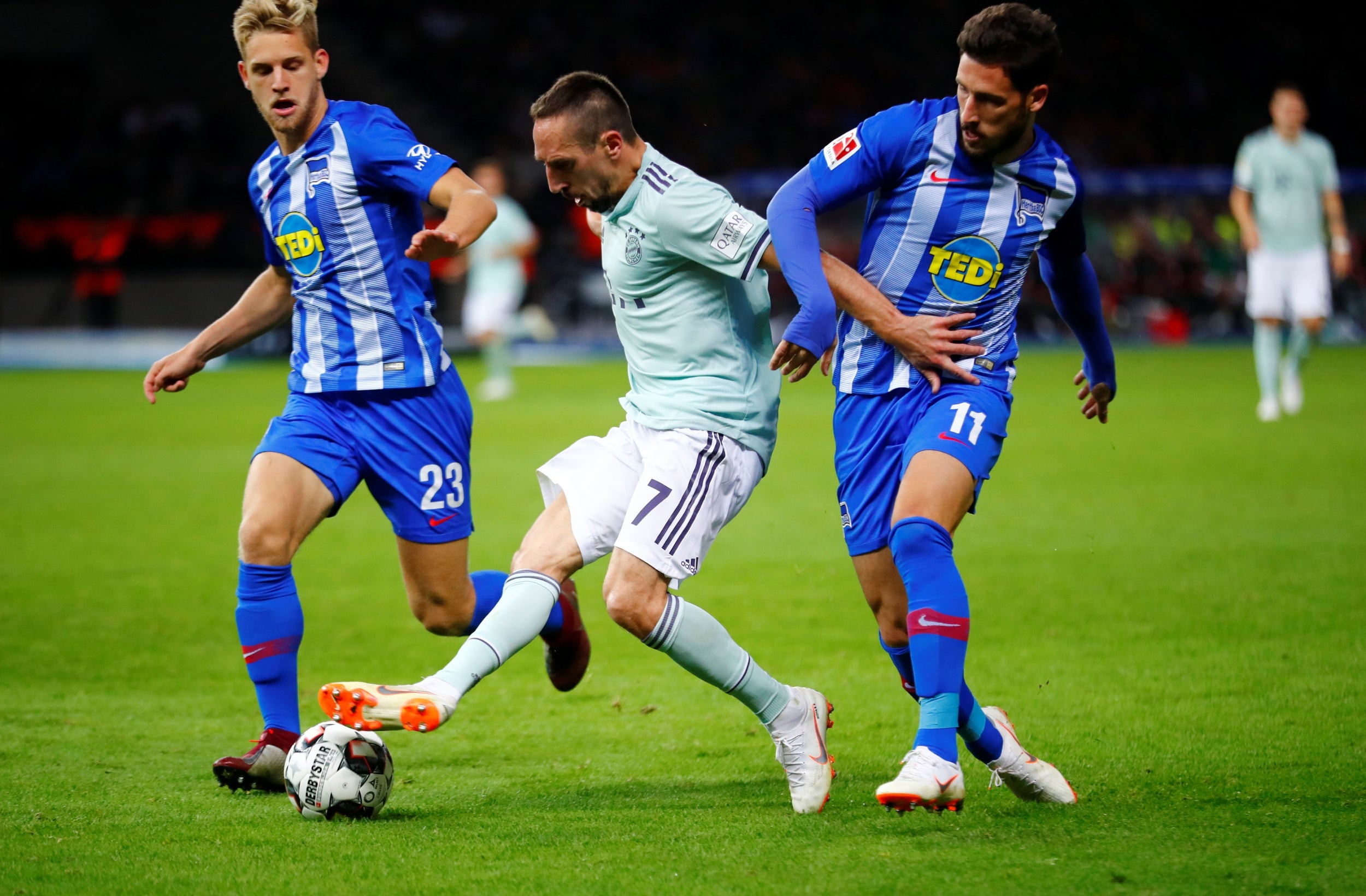 16/51

36. Arne Maier, 20, Hertha Berlin – £10.6m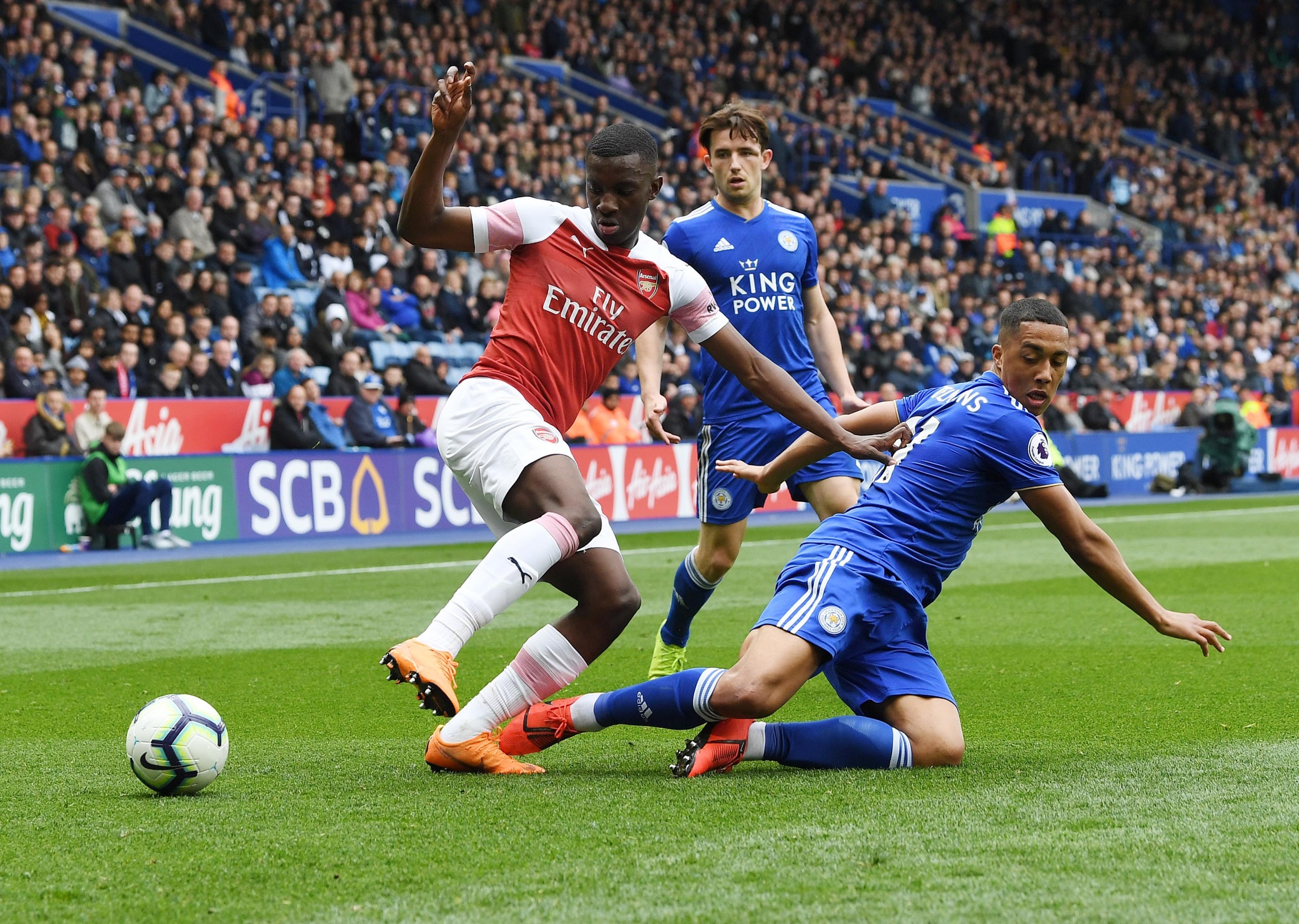 17/51

35. Eddie Nketiah, 19, Arsenal – £10.8m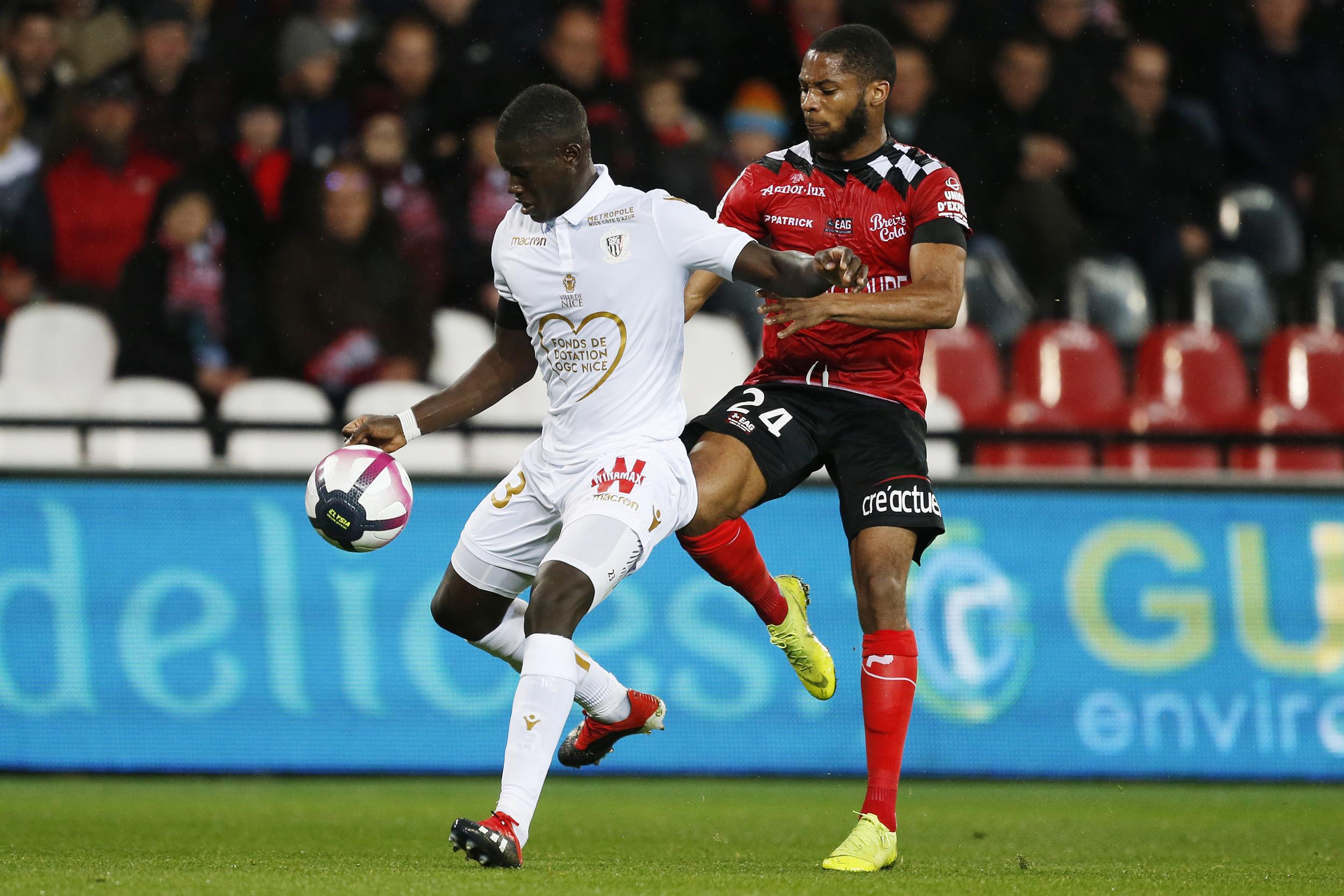 18/51

34. Malang Sarr, 20, Nice – £10.9m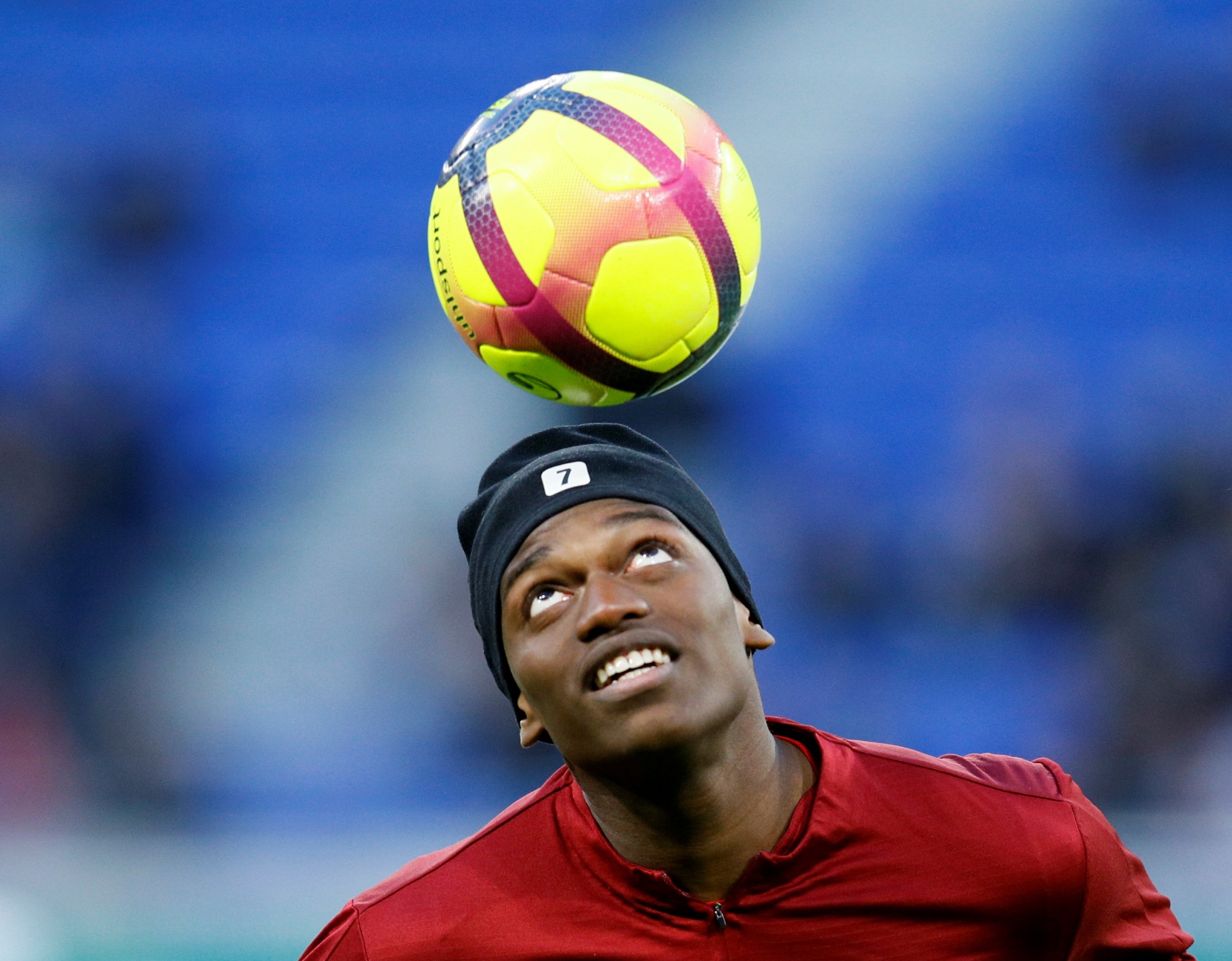 19/51

33. Rafael Leao, 19, Lille – £11.1m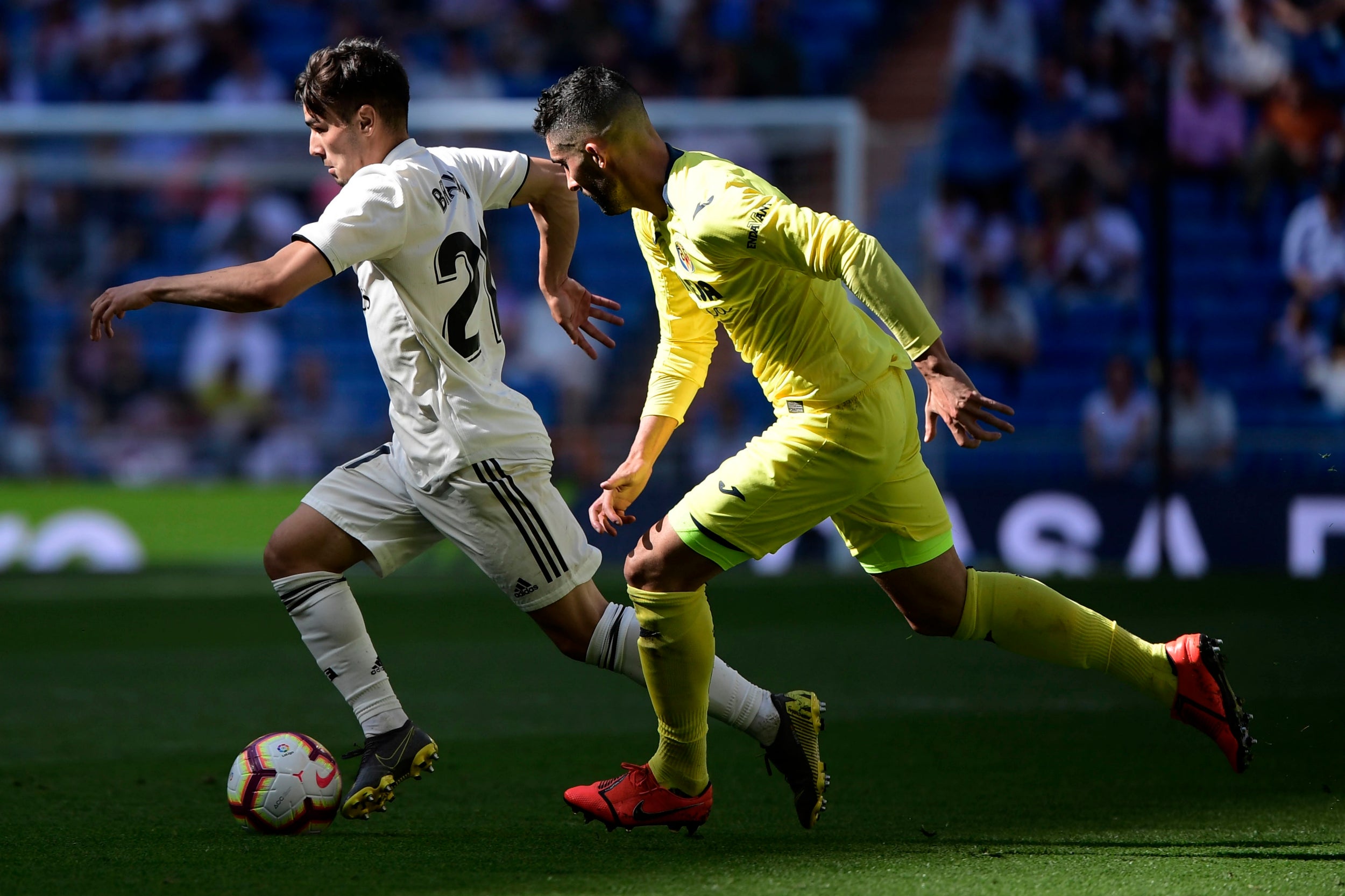 20/51

32. Brahim Diaz, 19, Real Madrid – £11.5m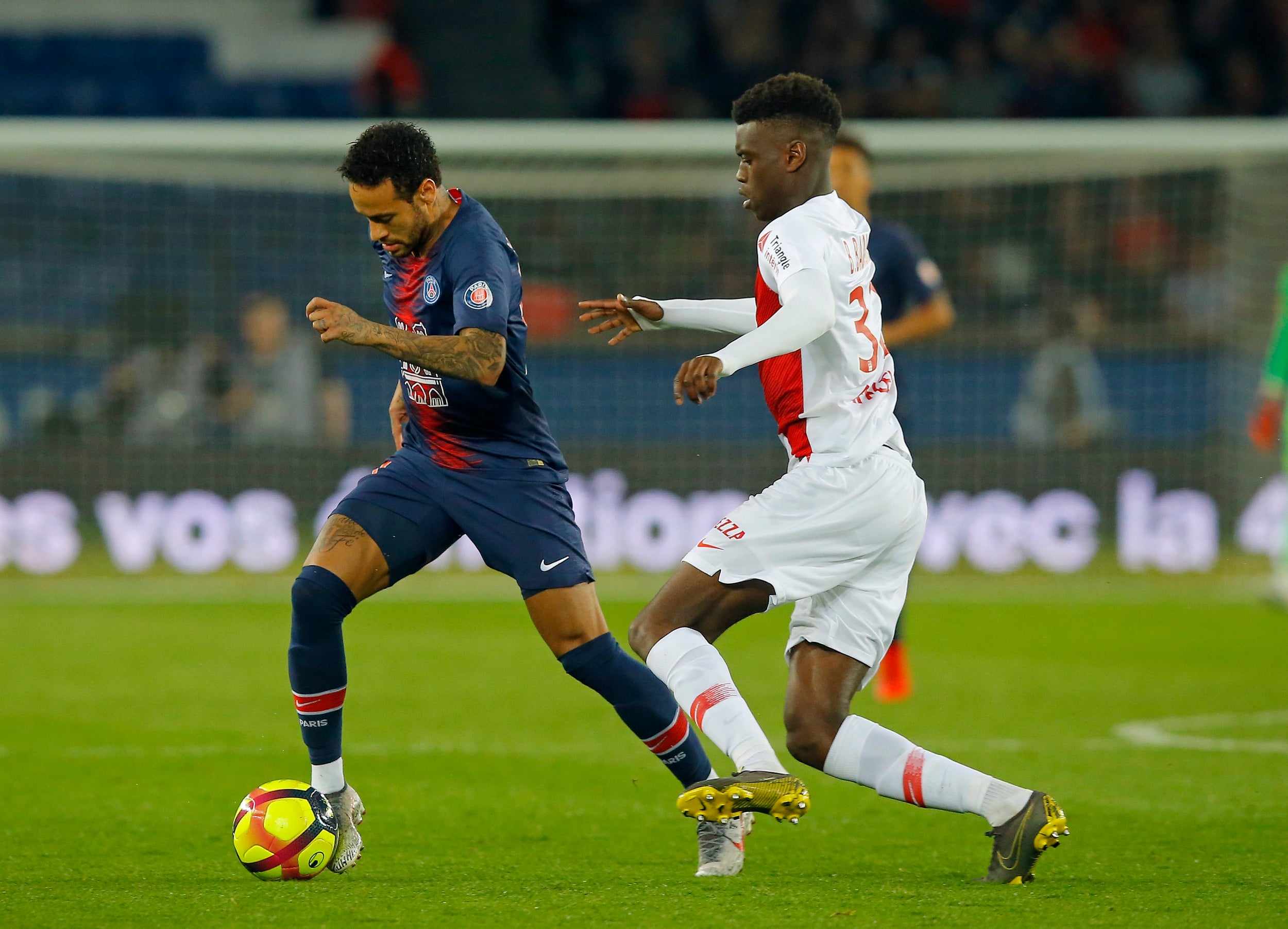 21/51

31. Benoit Badiashile, 18, Monaco – £12.2m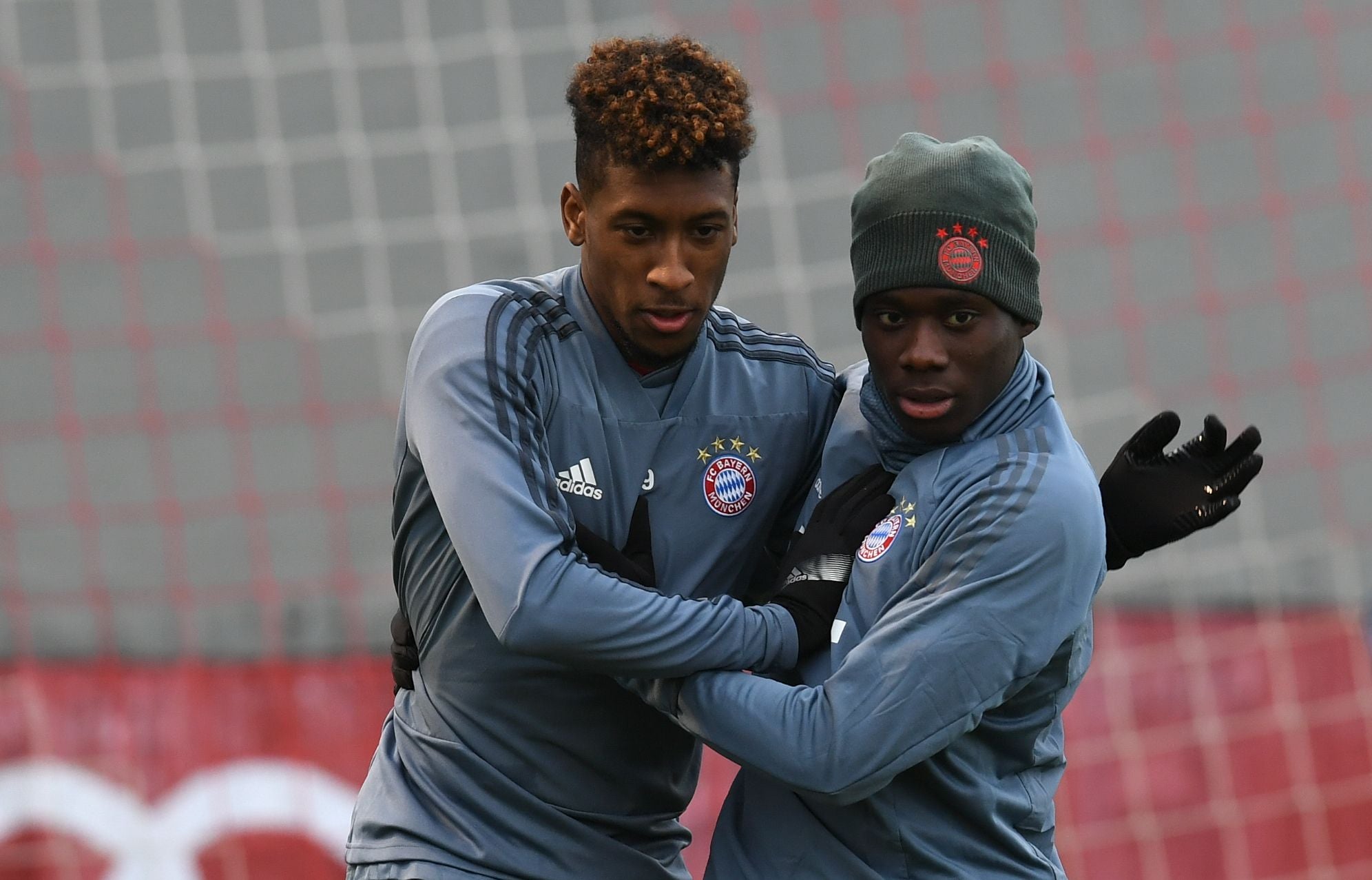 22/51

30. Alphonso Davies, 18, Bayern Munich – £12.8m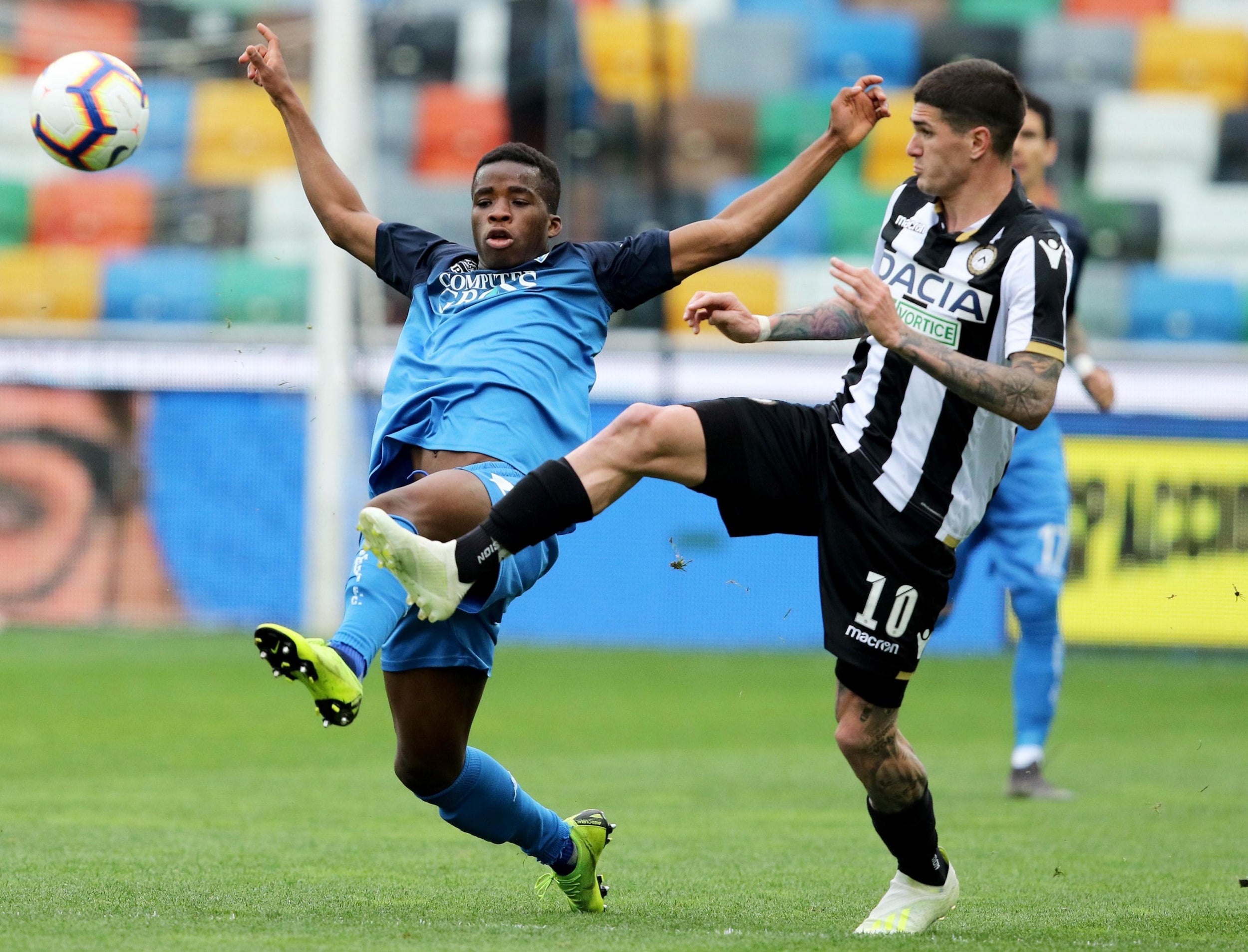 23/51

29. Hamed Traore, 19, Empoli – £12.9m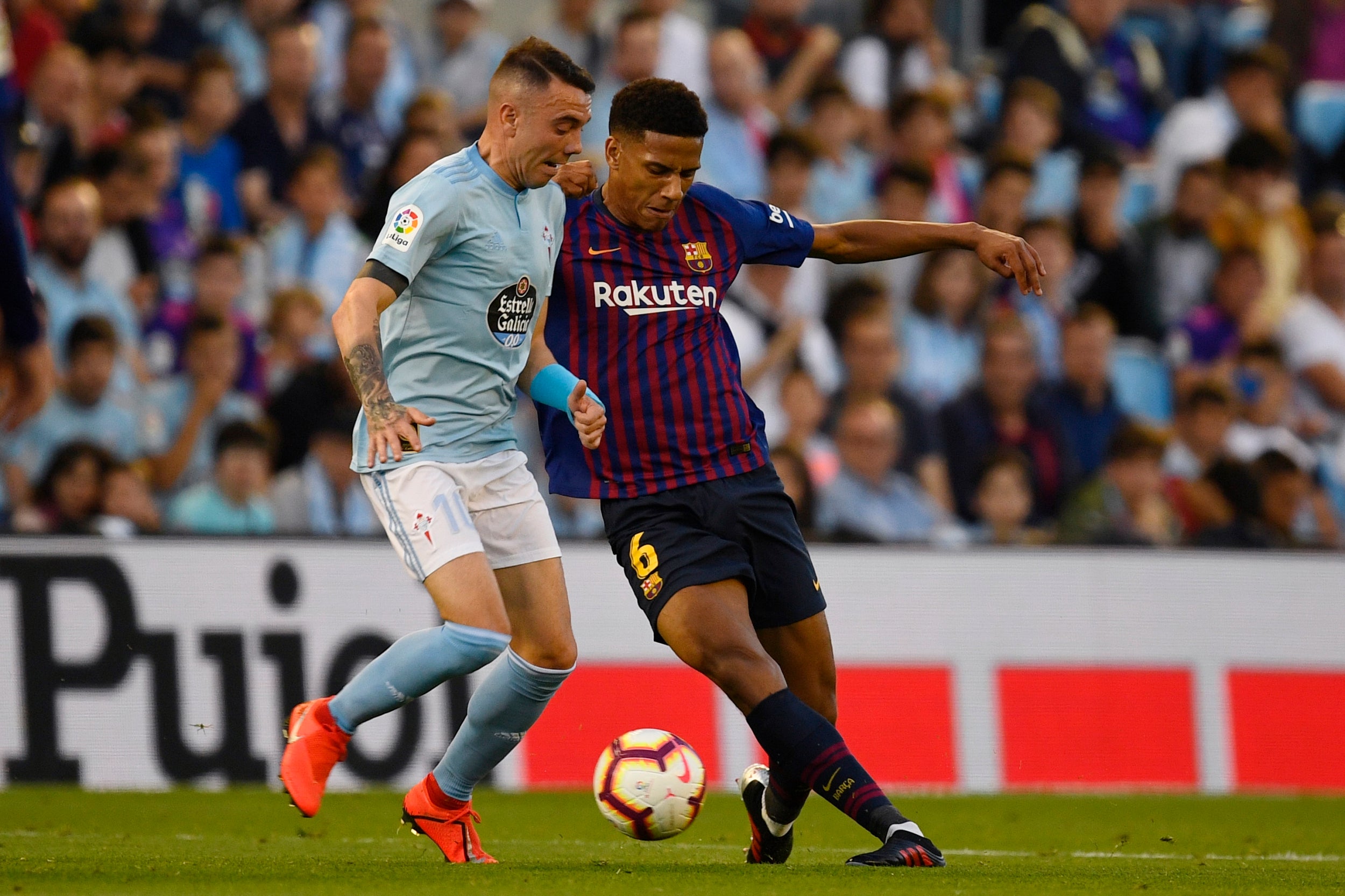 24/51

28. Jean-Clair Todibo, 19, Barcelona – £13m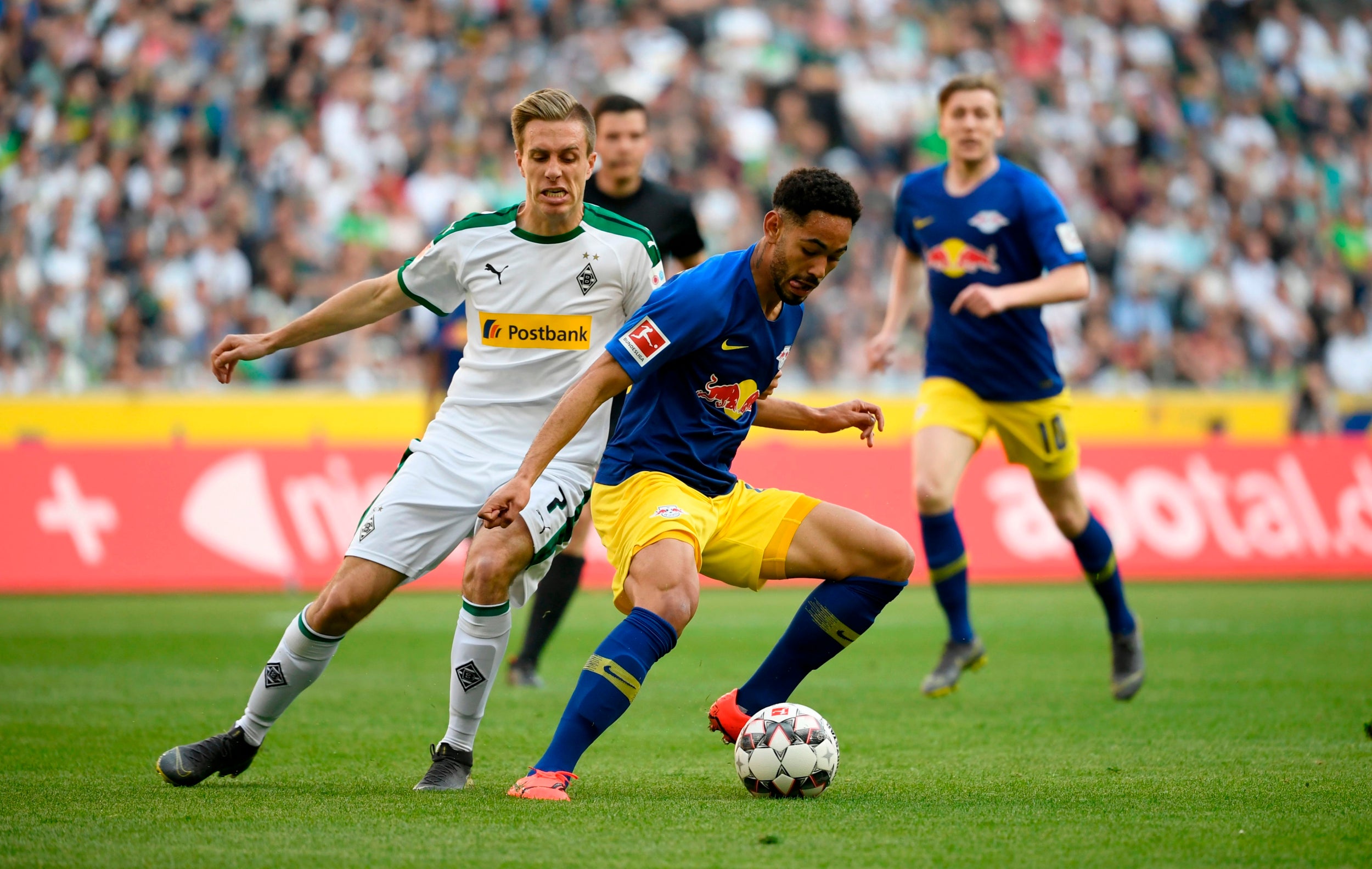 25/51

26. Matheus Cunha, 19, RB Leipzig – £13.3m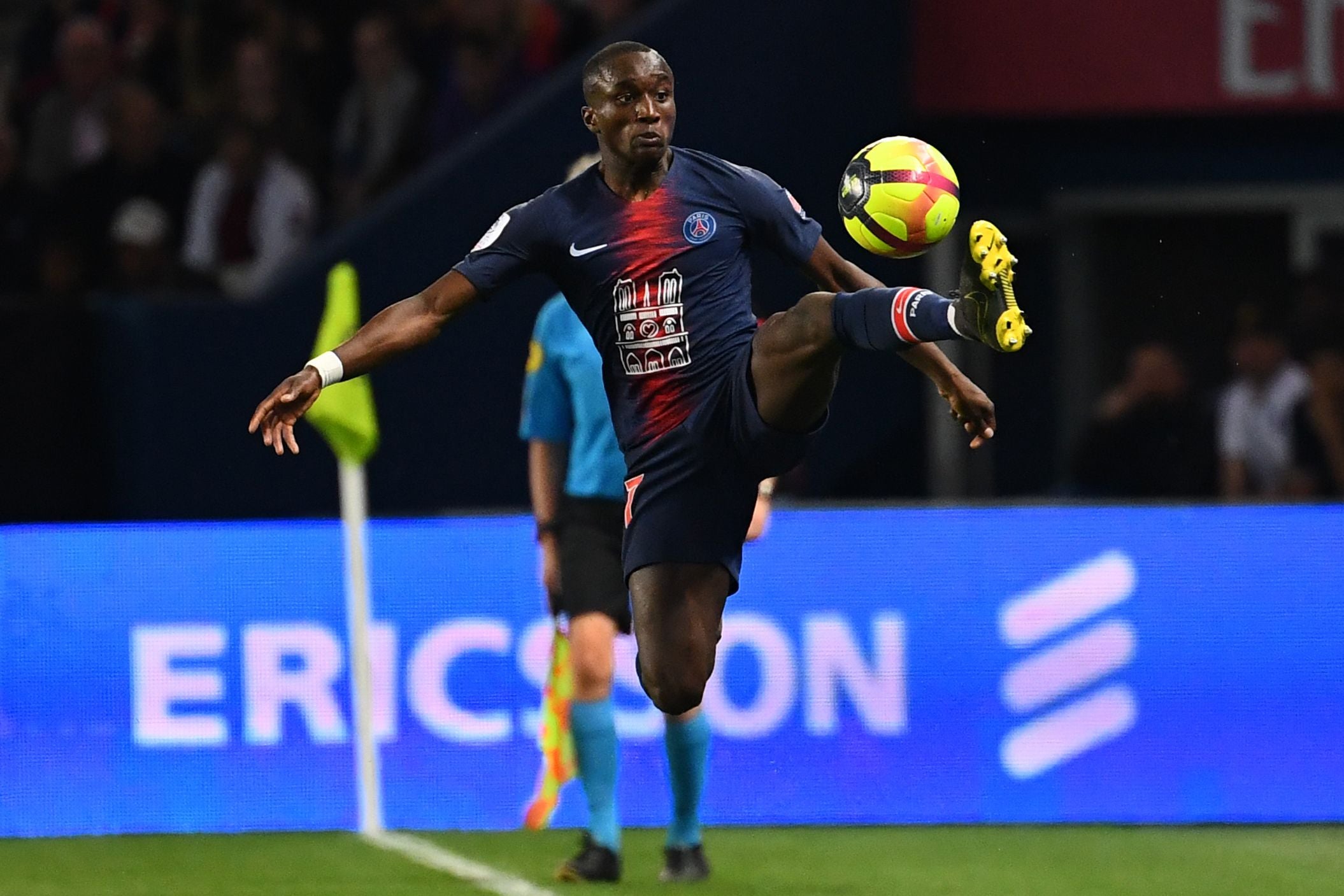 26/51

26. Moussa Diaby, 19, PSG –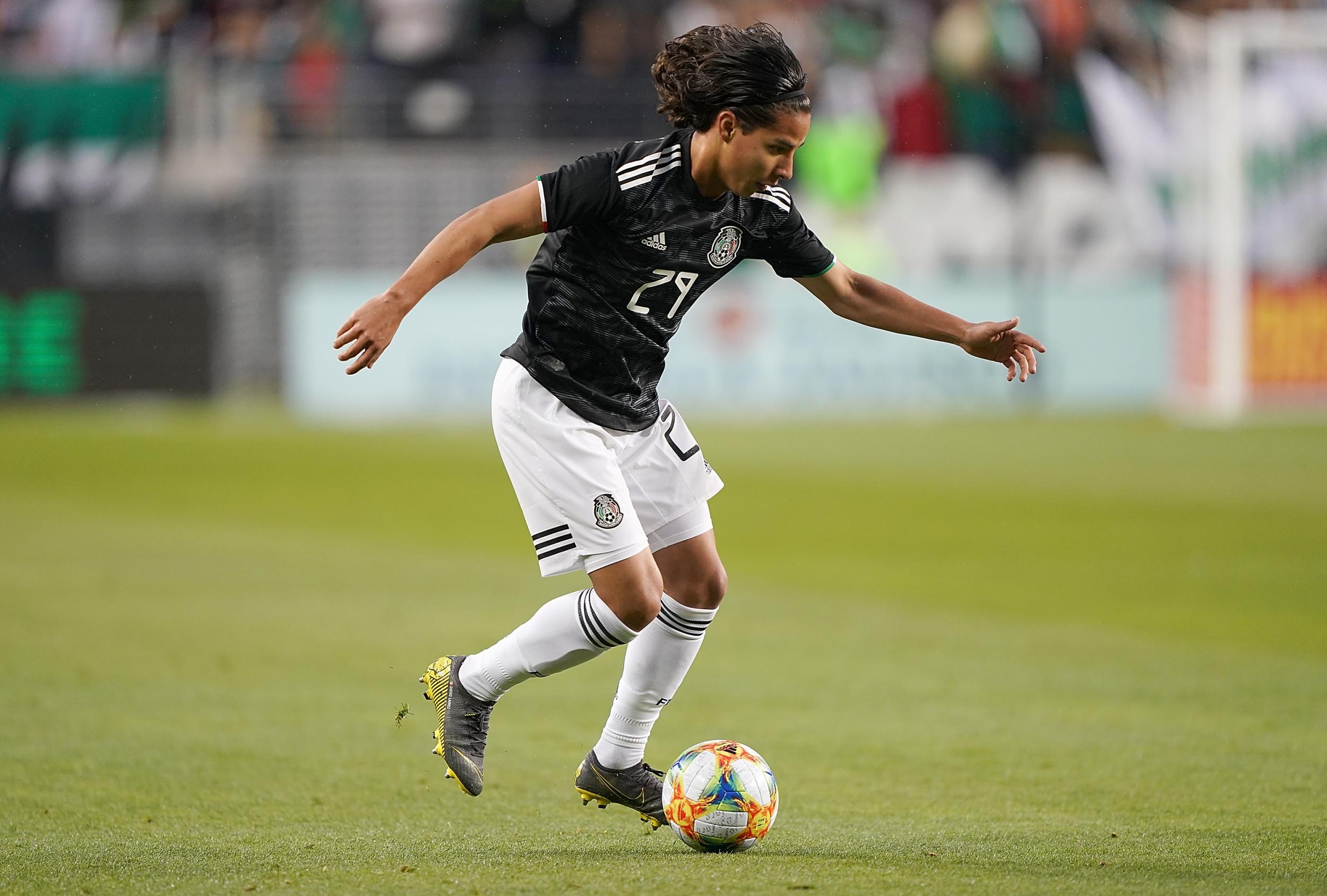 27/51

25. Diego Lainez, 18. Real Betis – £13.7m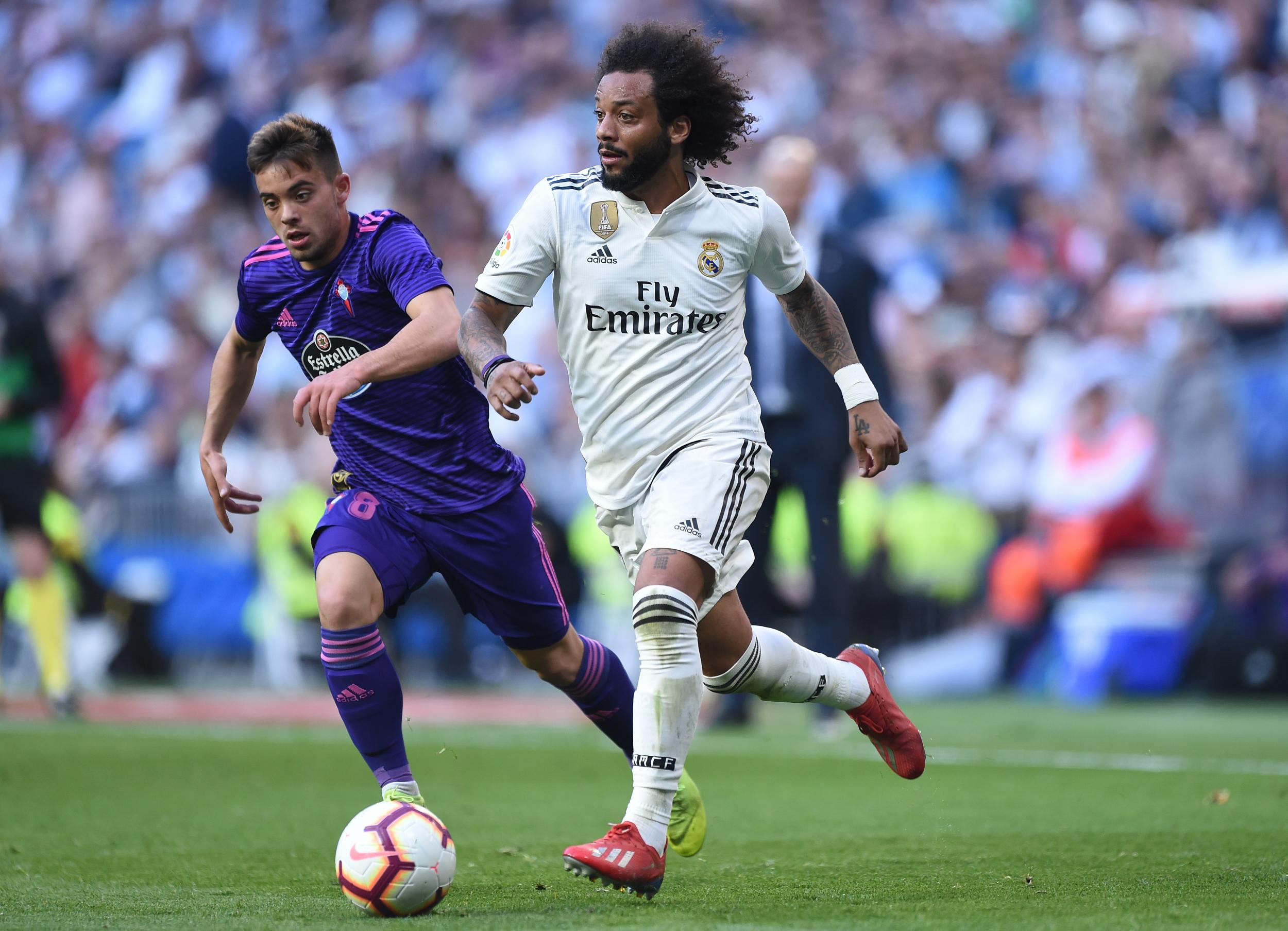 28/51

24. Fran Beltran, 20, Celta Vigo – £14.7m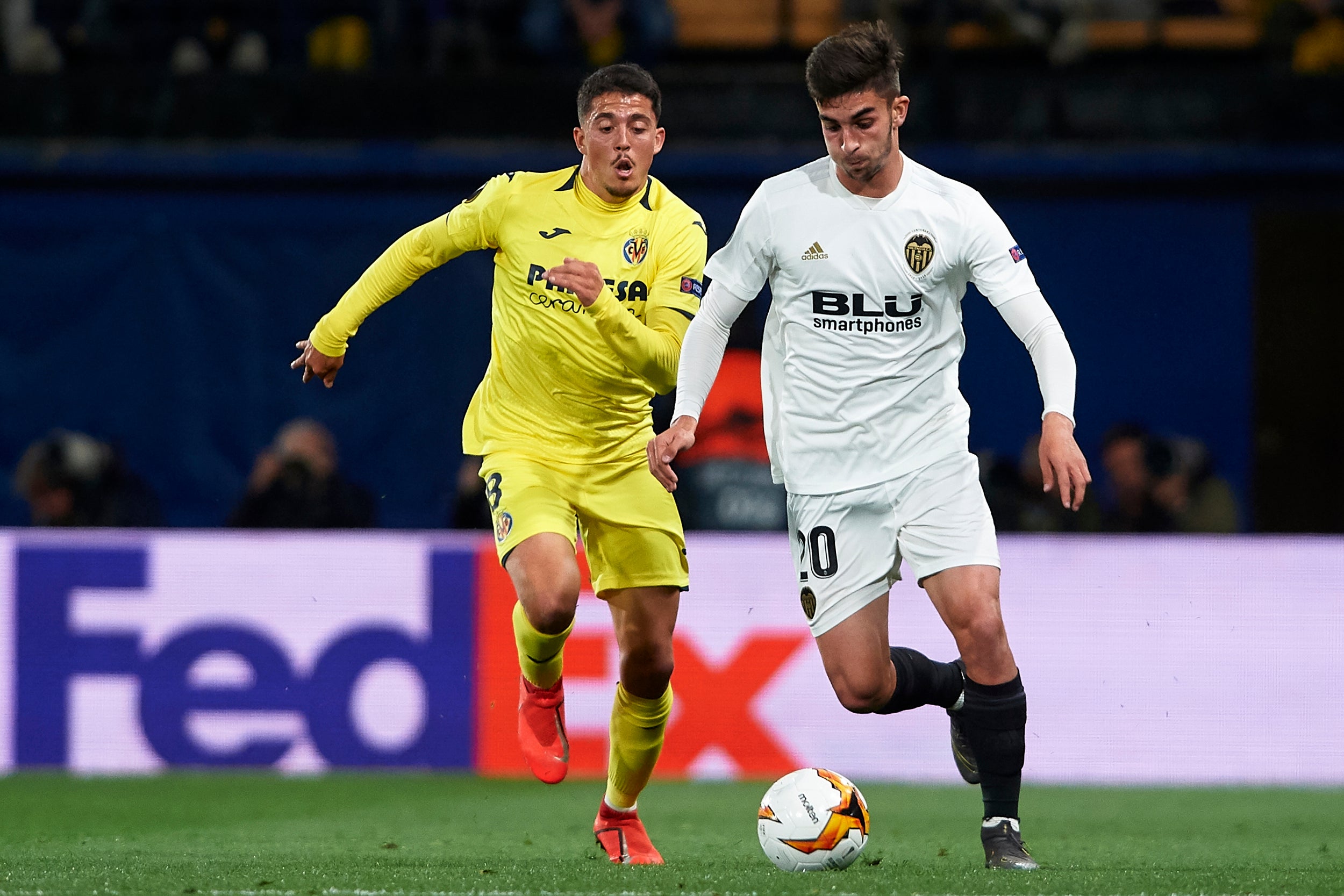 29/51

23. Ferran Torres, 19, Valencia – £15.3m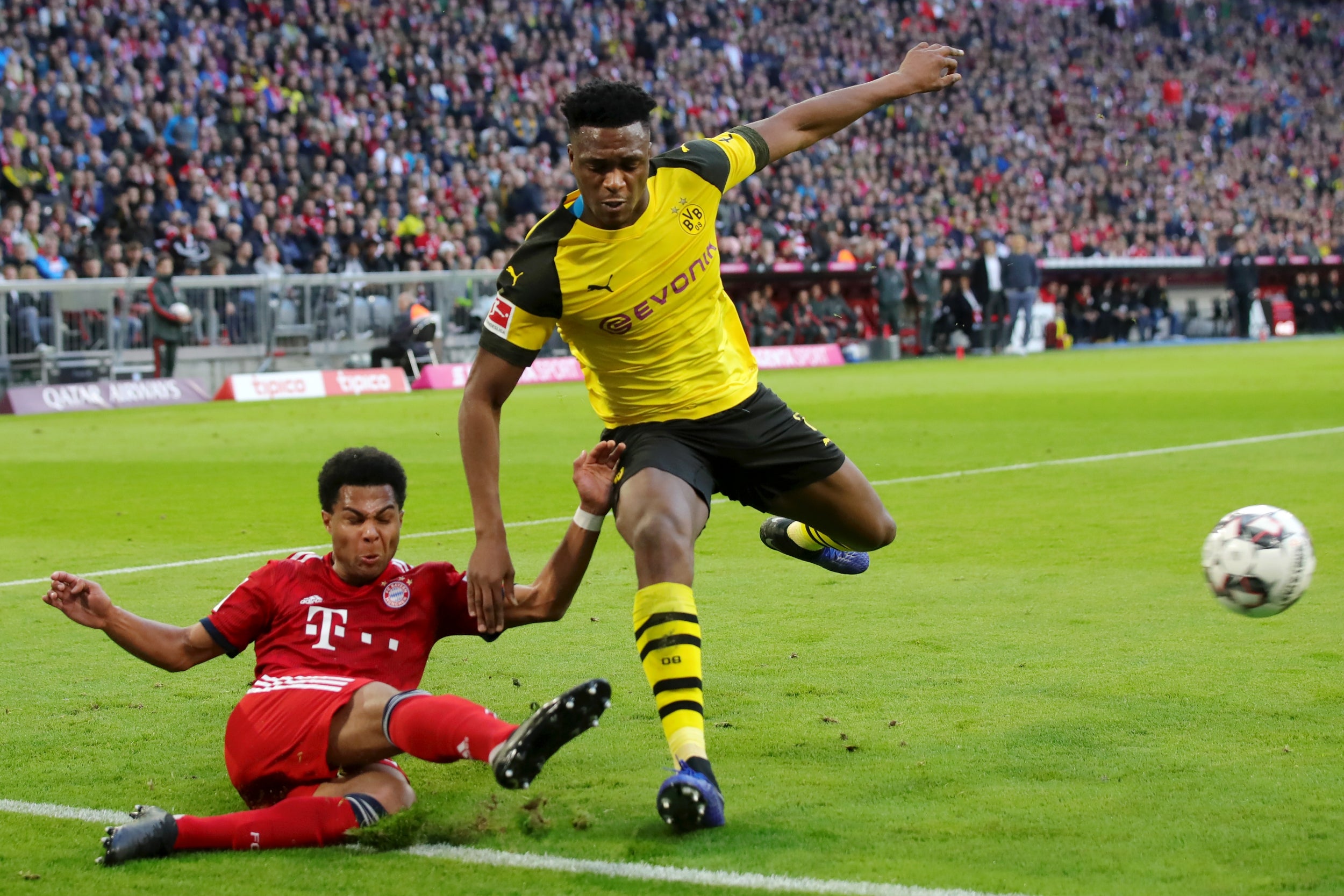 30/51

22. Dan-Axel Zagadou, 19, Borussia Dortmund – £16.7m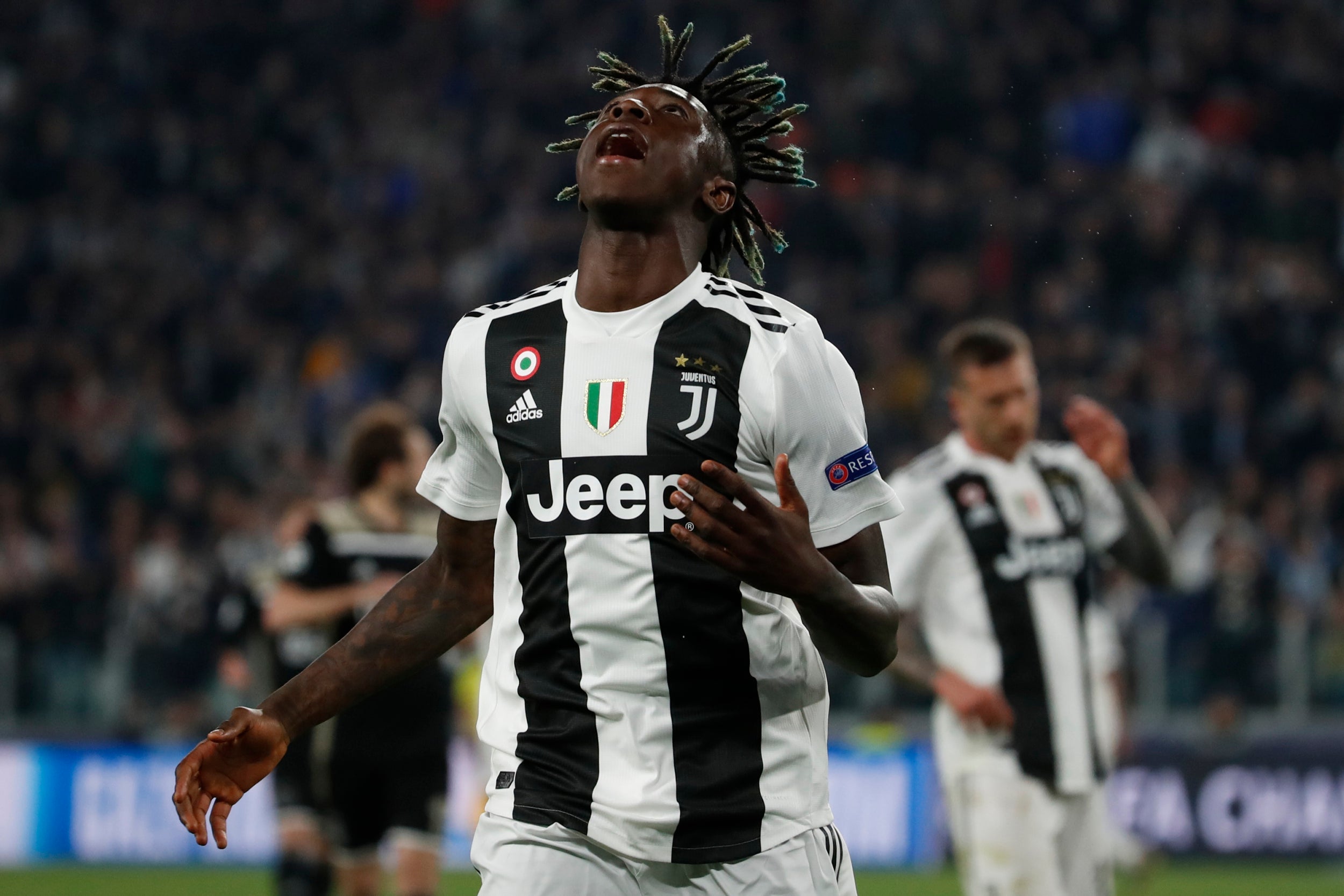 31/51

20. Moise Kean, 19, Juventus – £17.35m
32/51

20. Callum Hudson-Odoi, 18, Chelsea – £17.35m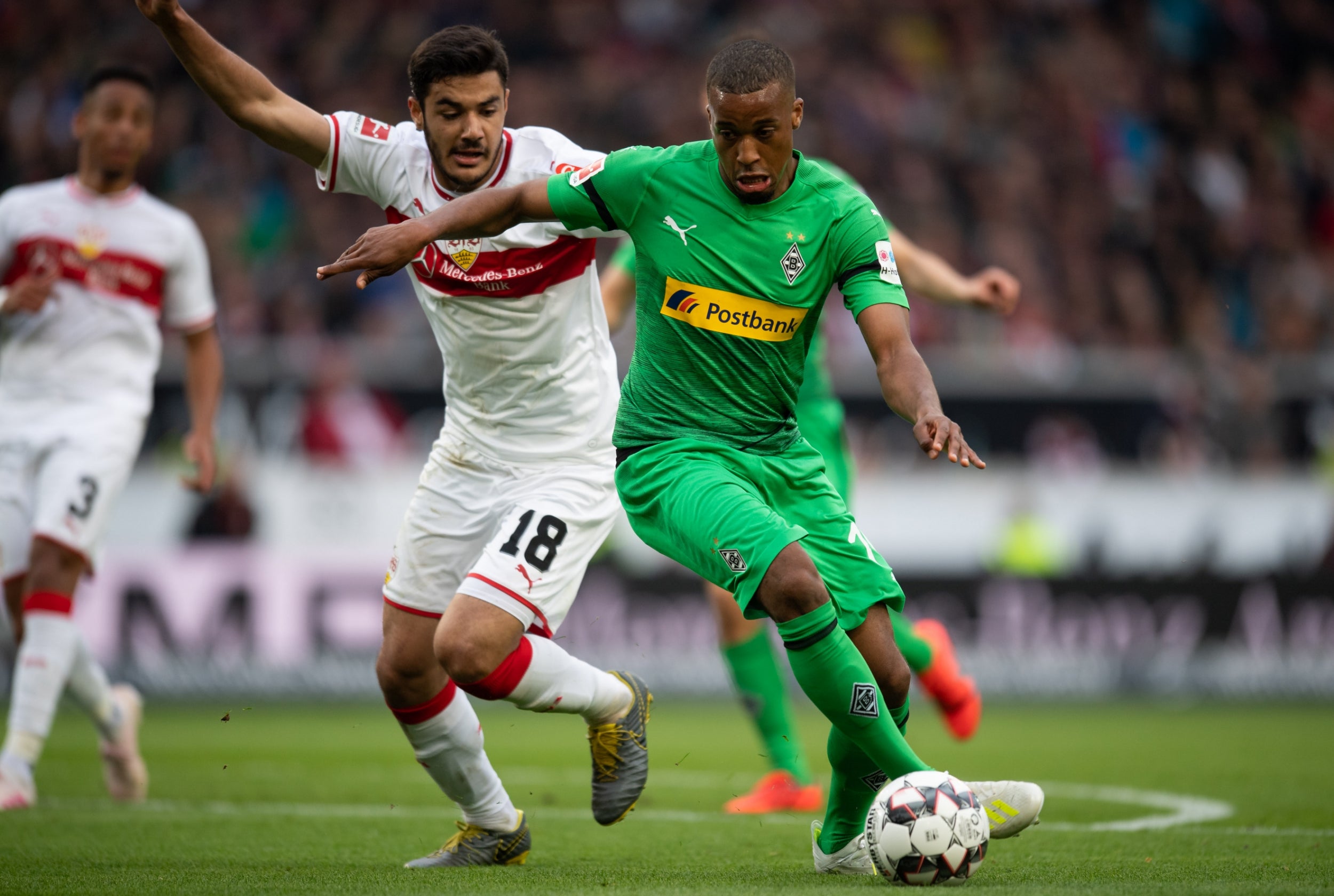 33/51

19. Ozan Kabak, 19, Stuttgart – £17.8m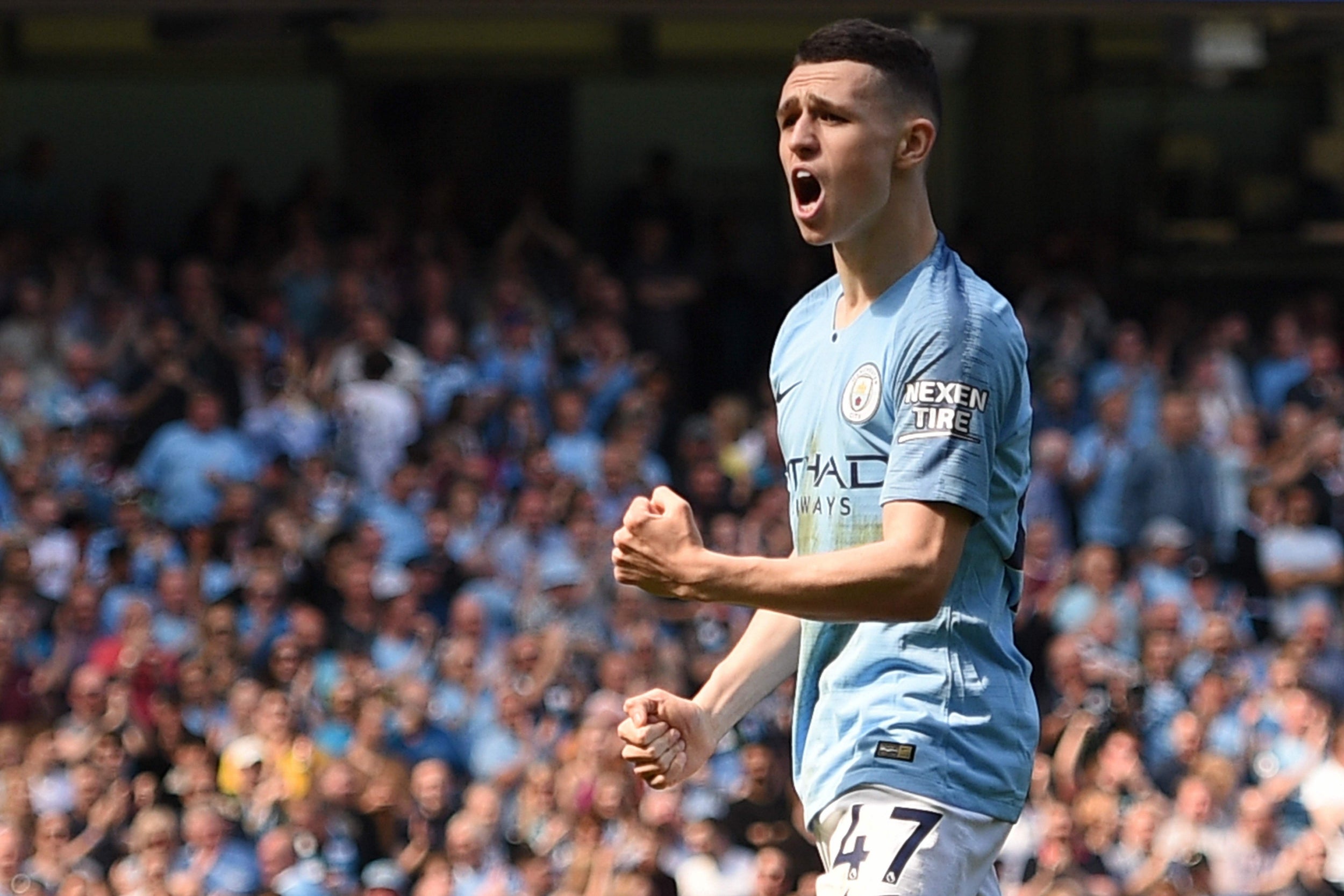 34/51

18. Phil Foden, 18, Man City – £18.7m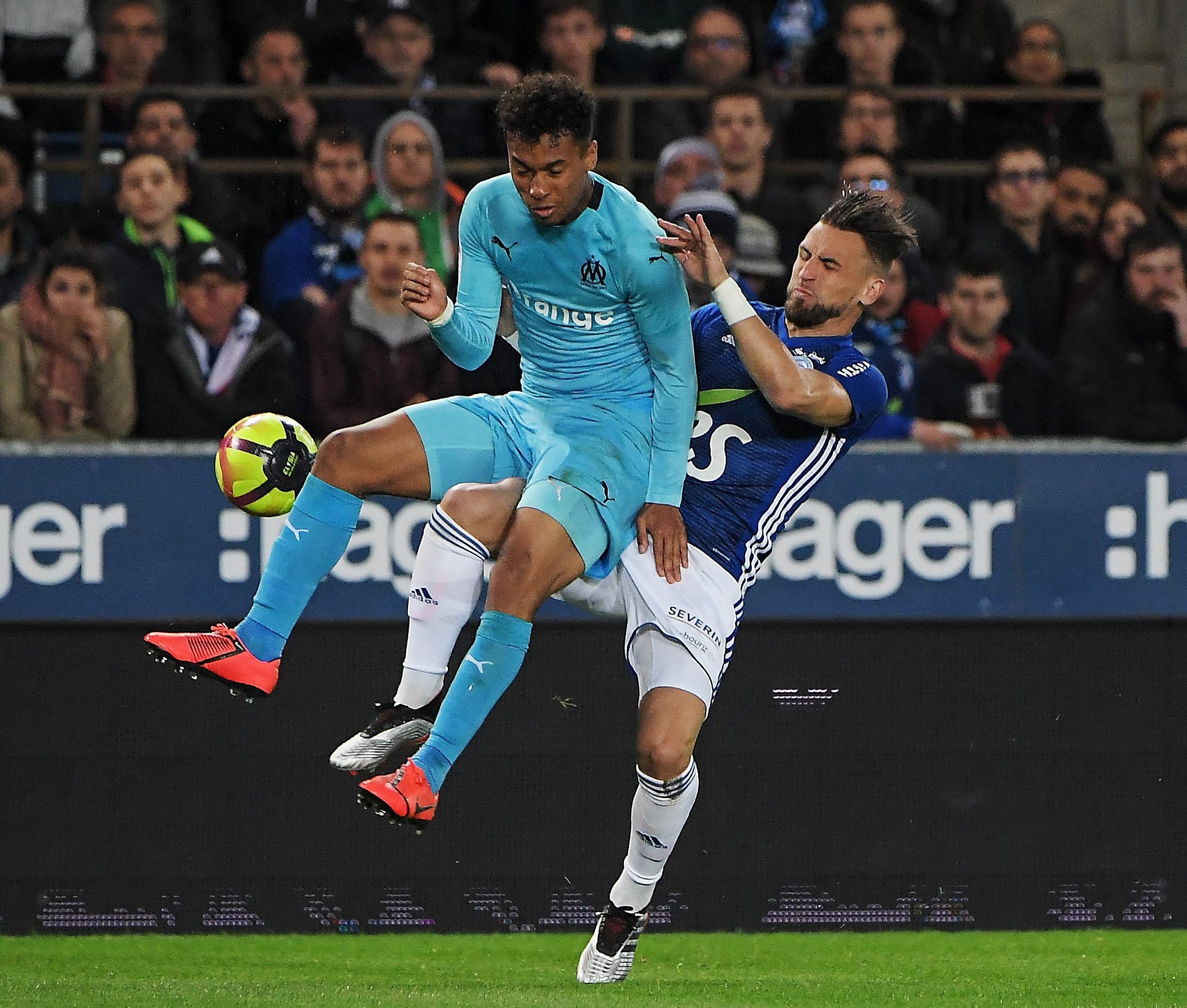 35/51

17. Boubacar Kamara, 19, Marseille – £22.7m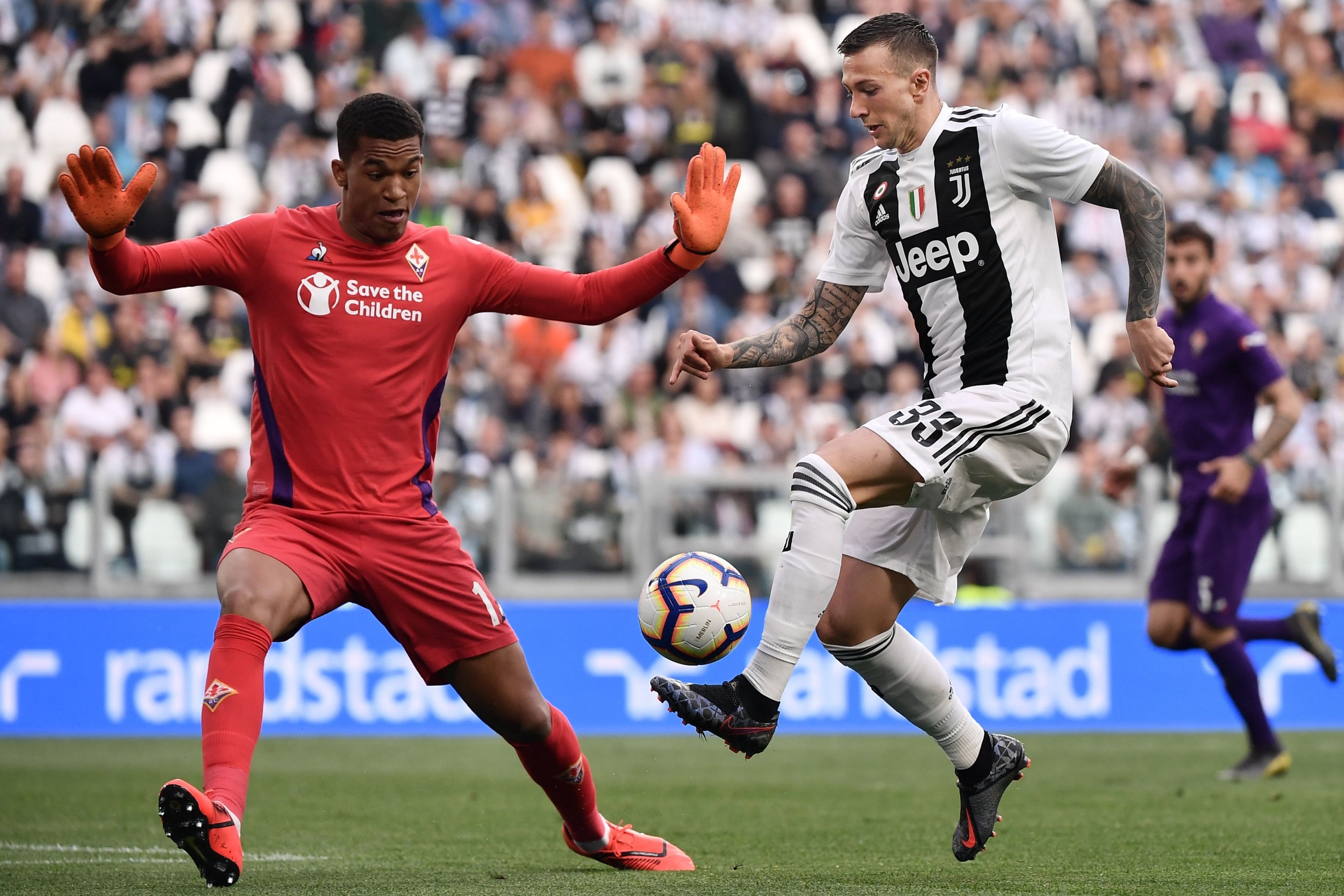 36/51

16. Alban Lafont, 20, Fiorentina – £24.2m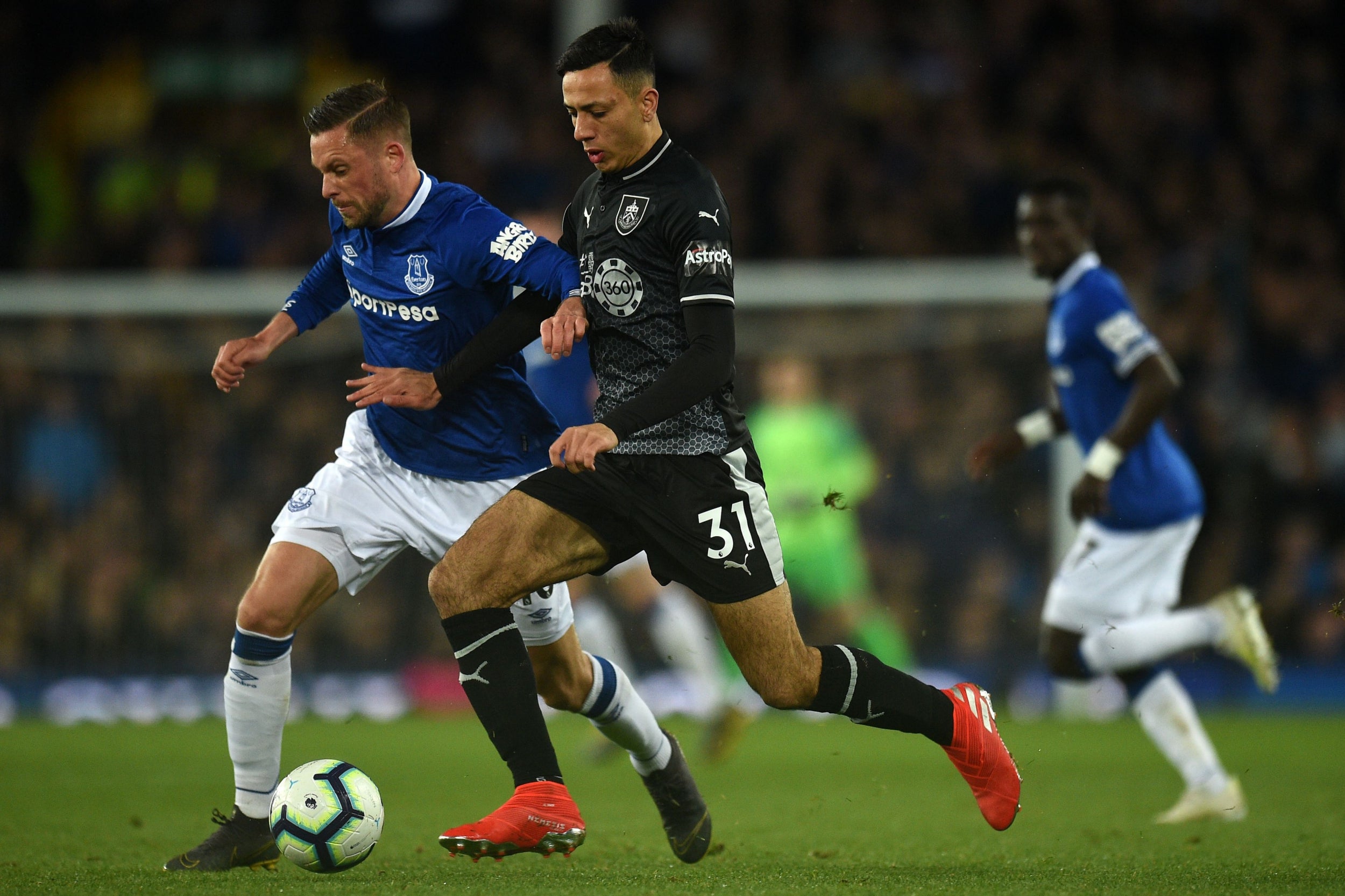 37/51

15. Dwight McNeil, 19, Burnley – £24.5m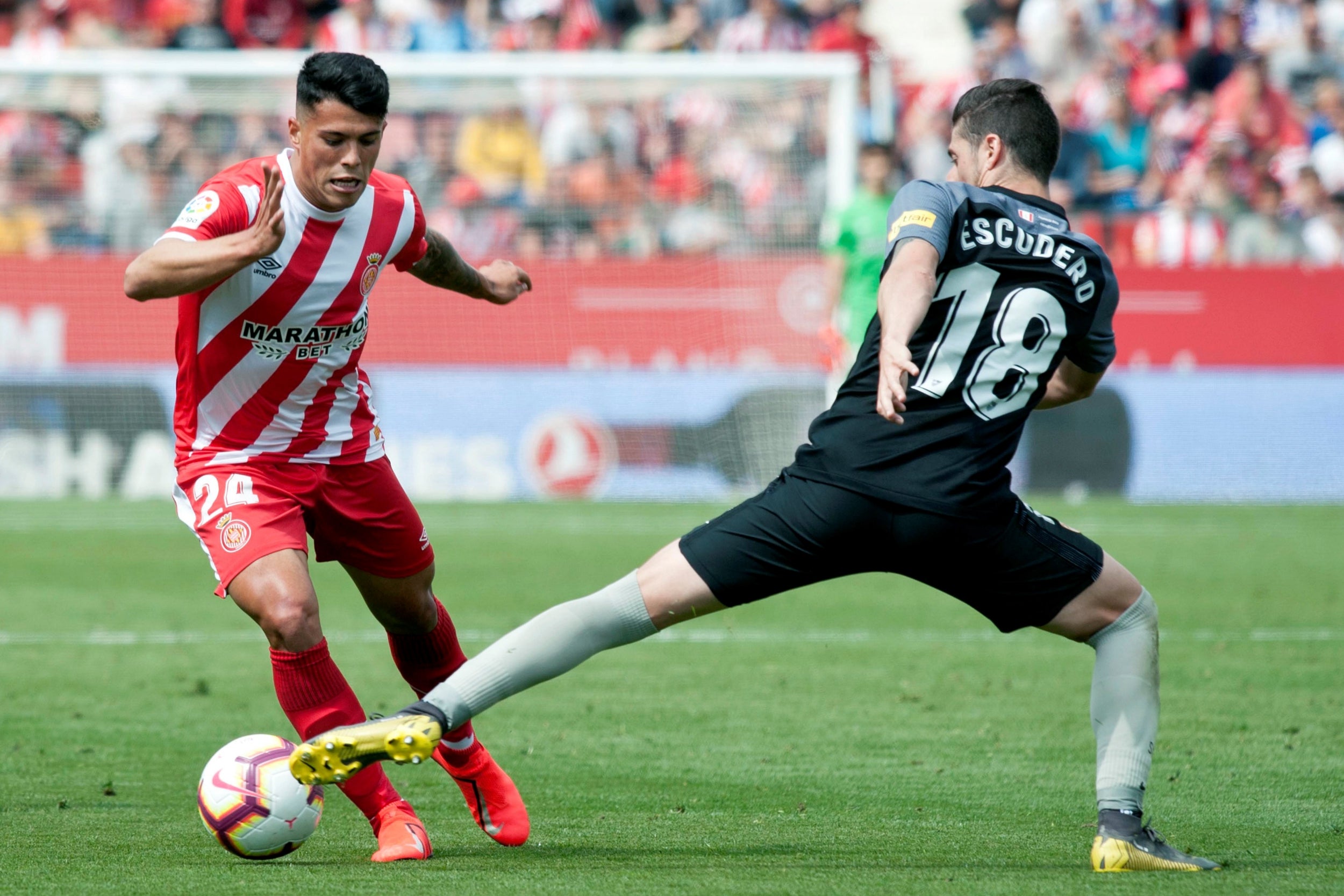 38/51

14. Pedro Porro, 19, Girona – £25.1m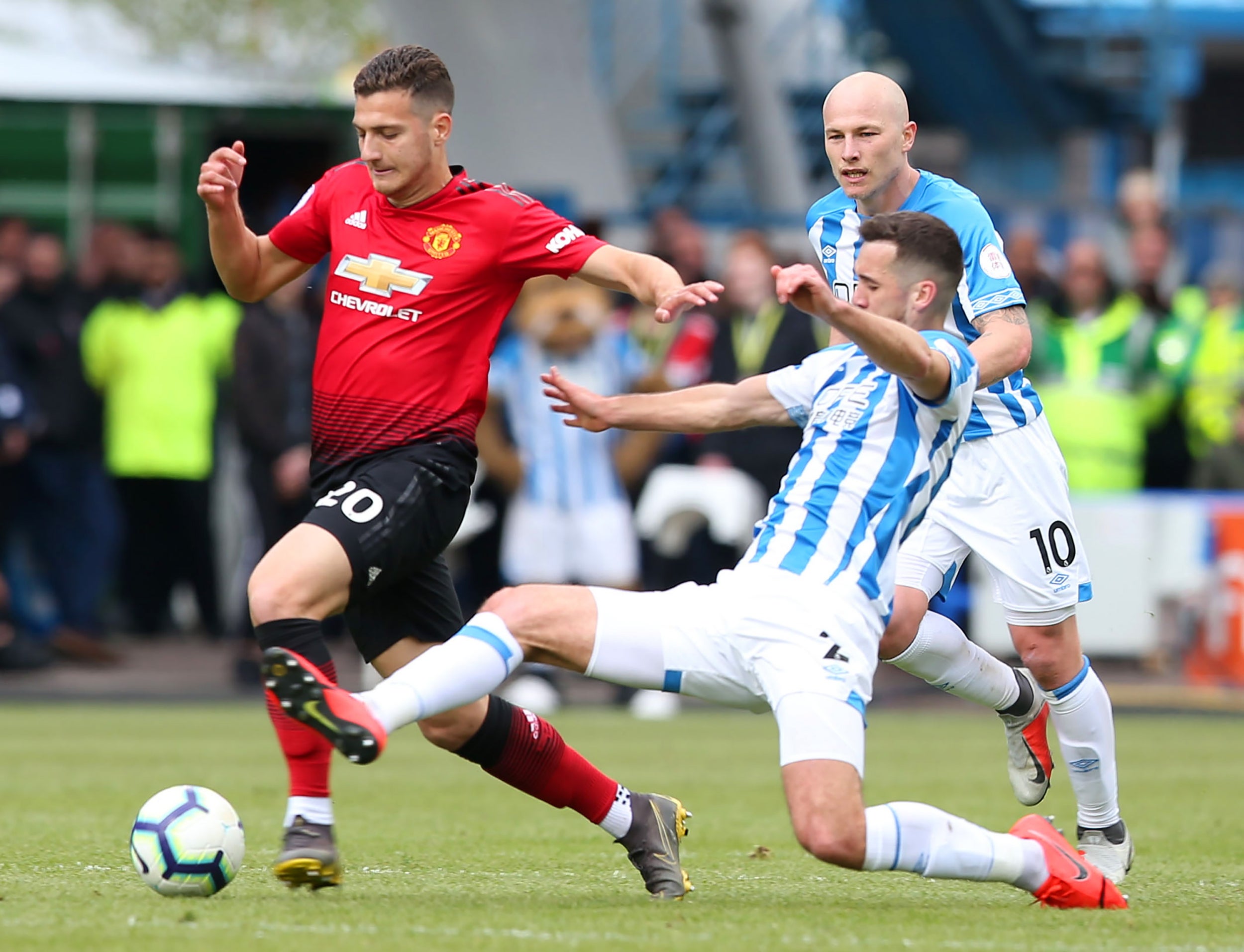 39/51

13. Diogo Dalot, 20, Manchester United – £25.8m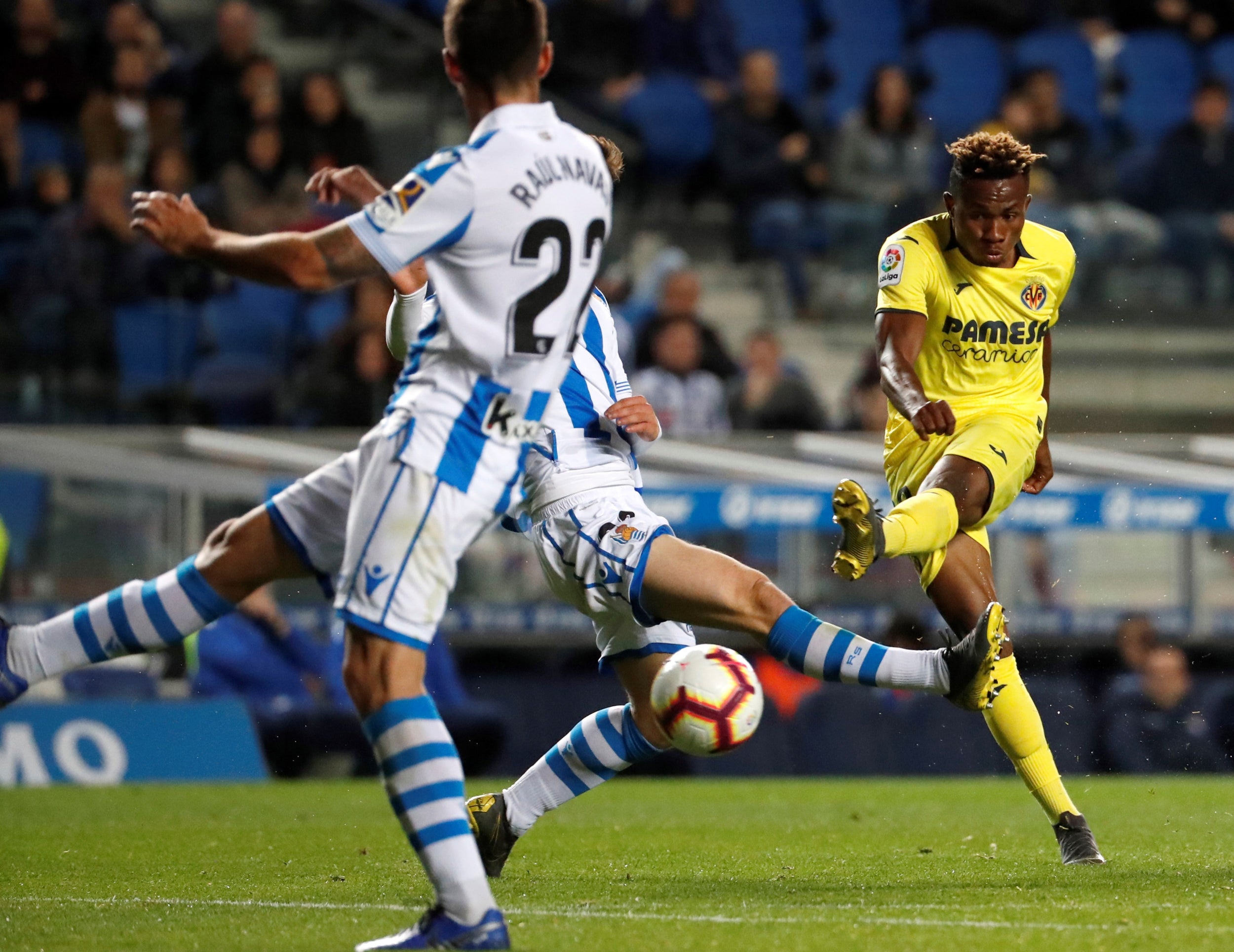 40/51

12. Samuel Chukwueze, 19, Villarreal – £29.9m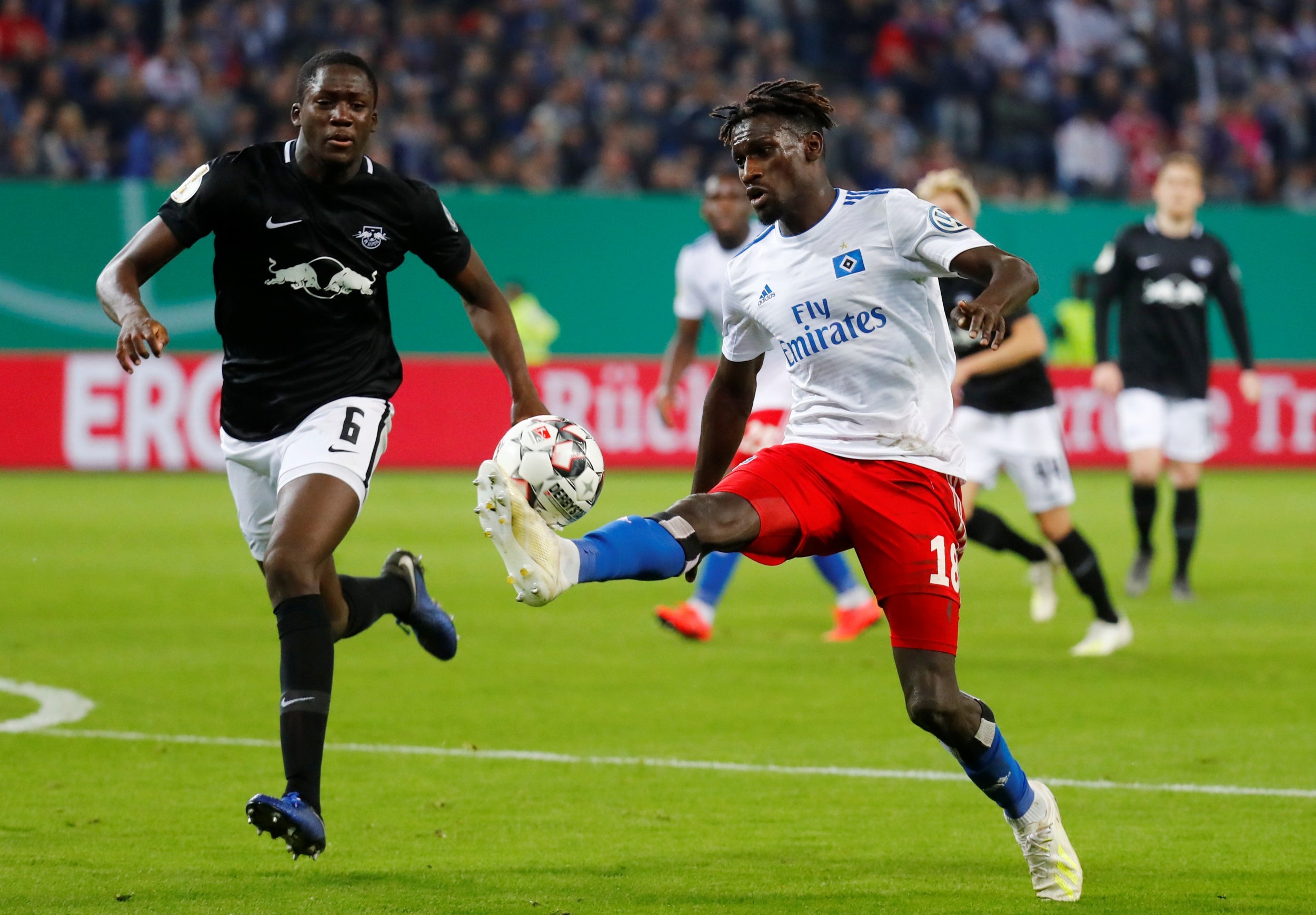 41/51

11. Ibrahima Konate, 20, RB Leipzig – £34.2m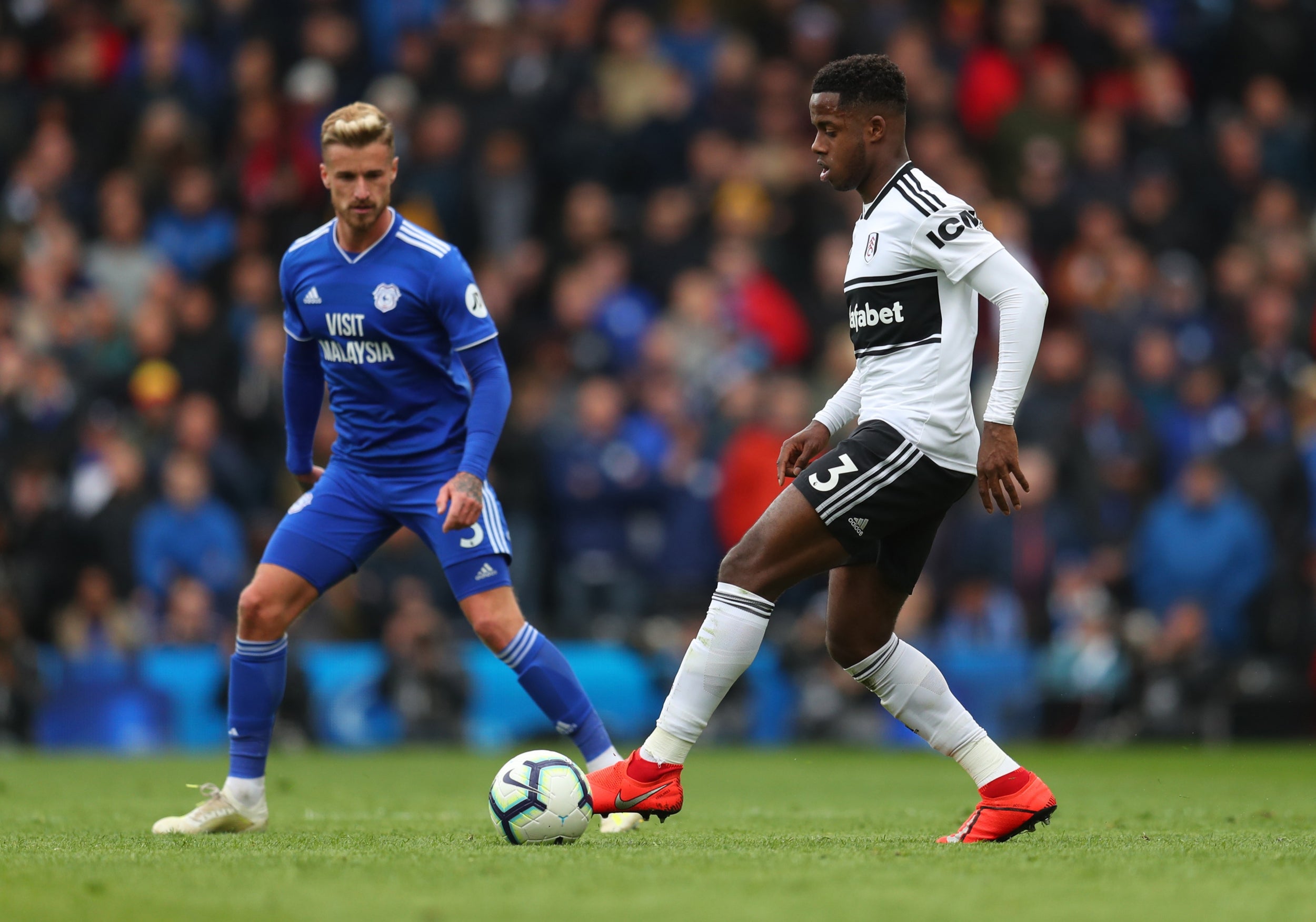 42/51

10. Ryan Sessegnon, 19, Fulham – £37.2m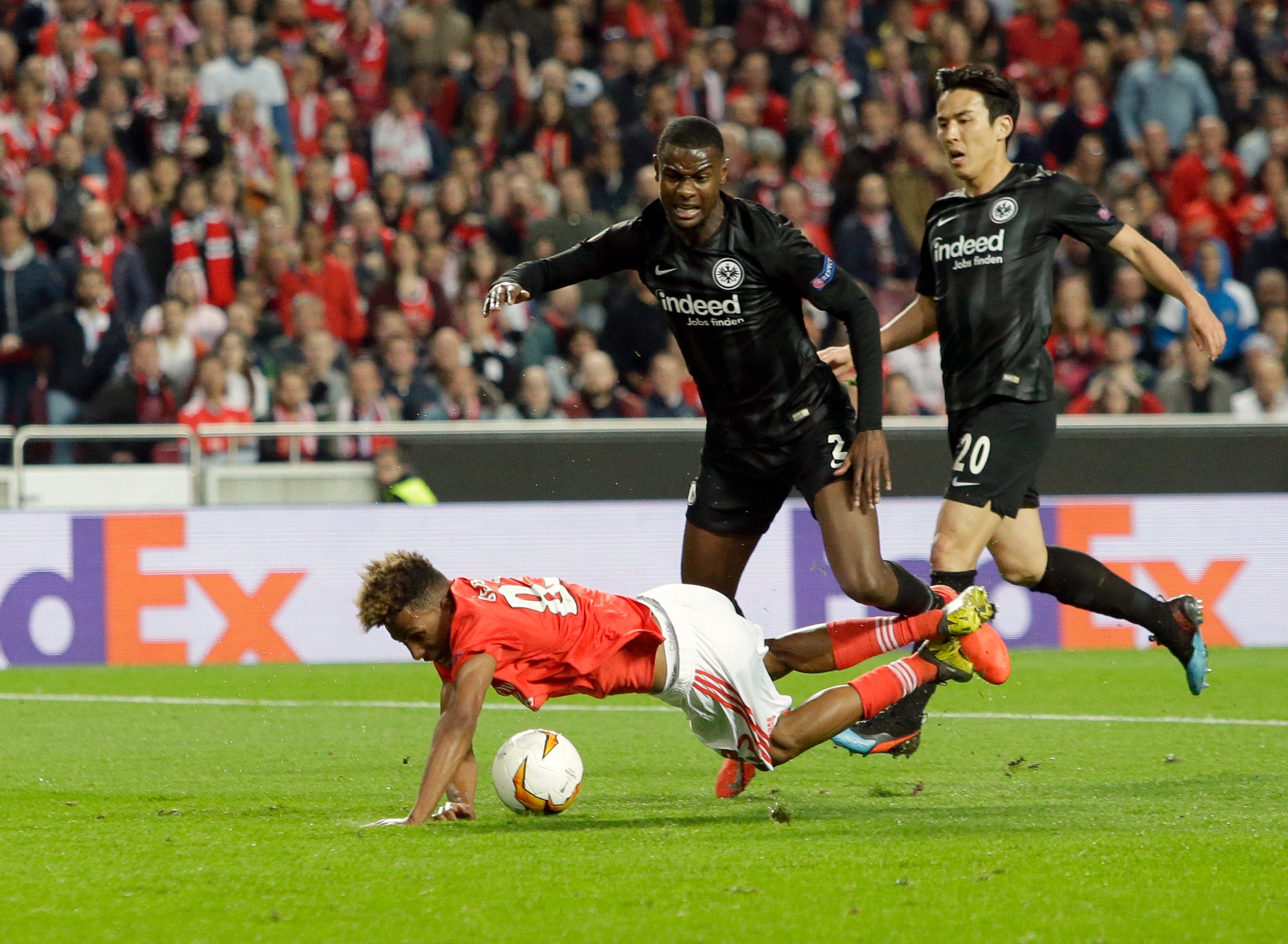 43/51

9. Evan N'Dicka, 19, Frankfurt – £37.7m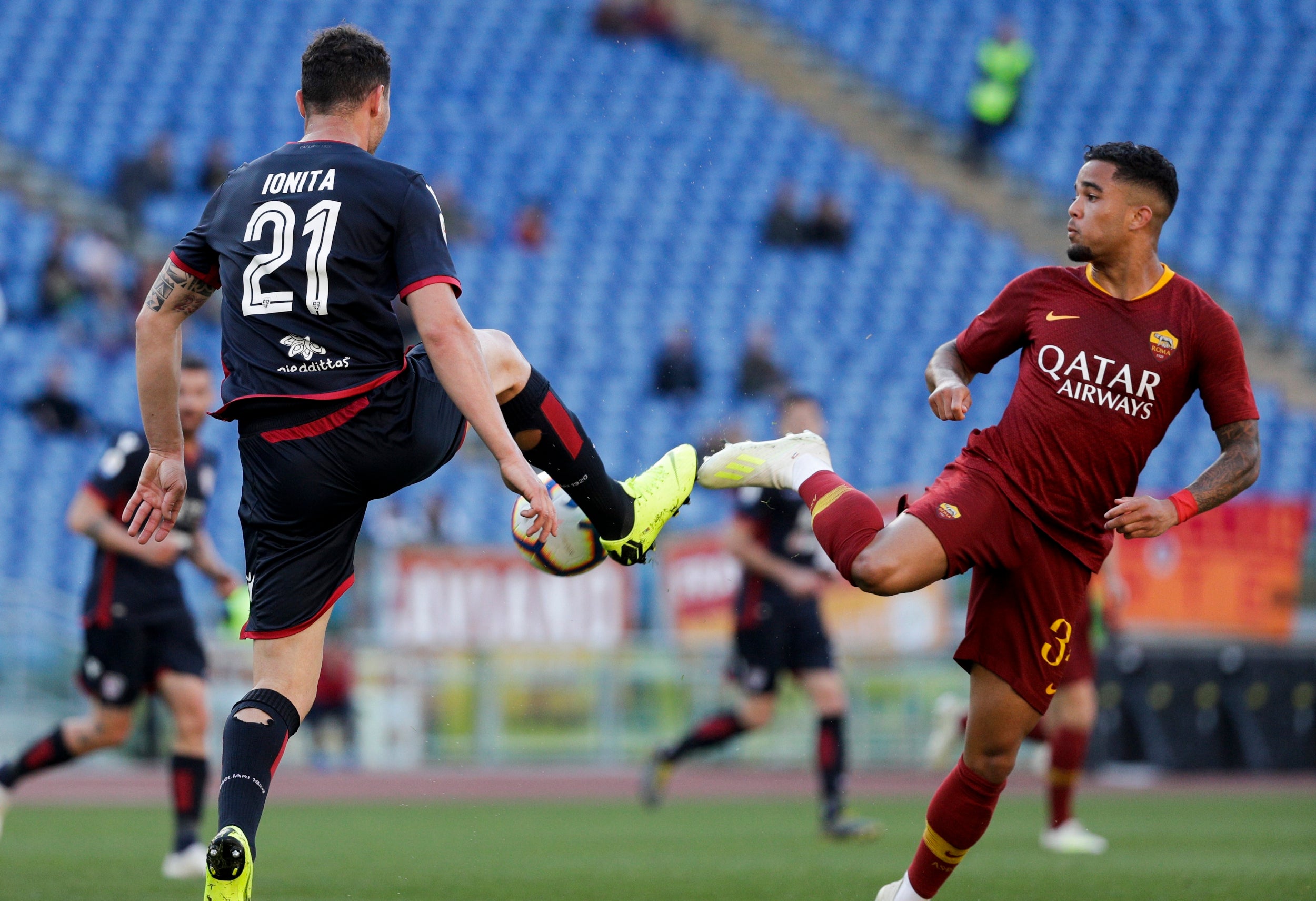 44/51

8. Justin Kluivert, 20, Roma – £37.9m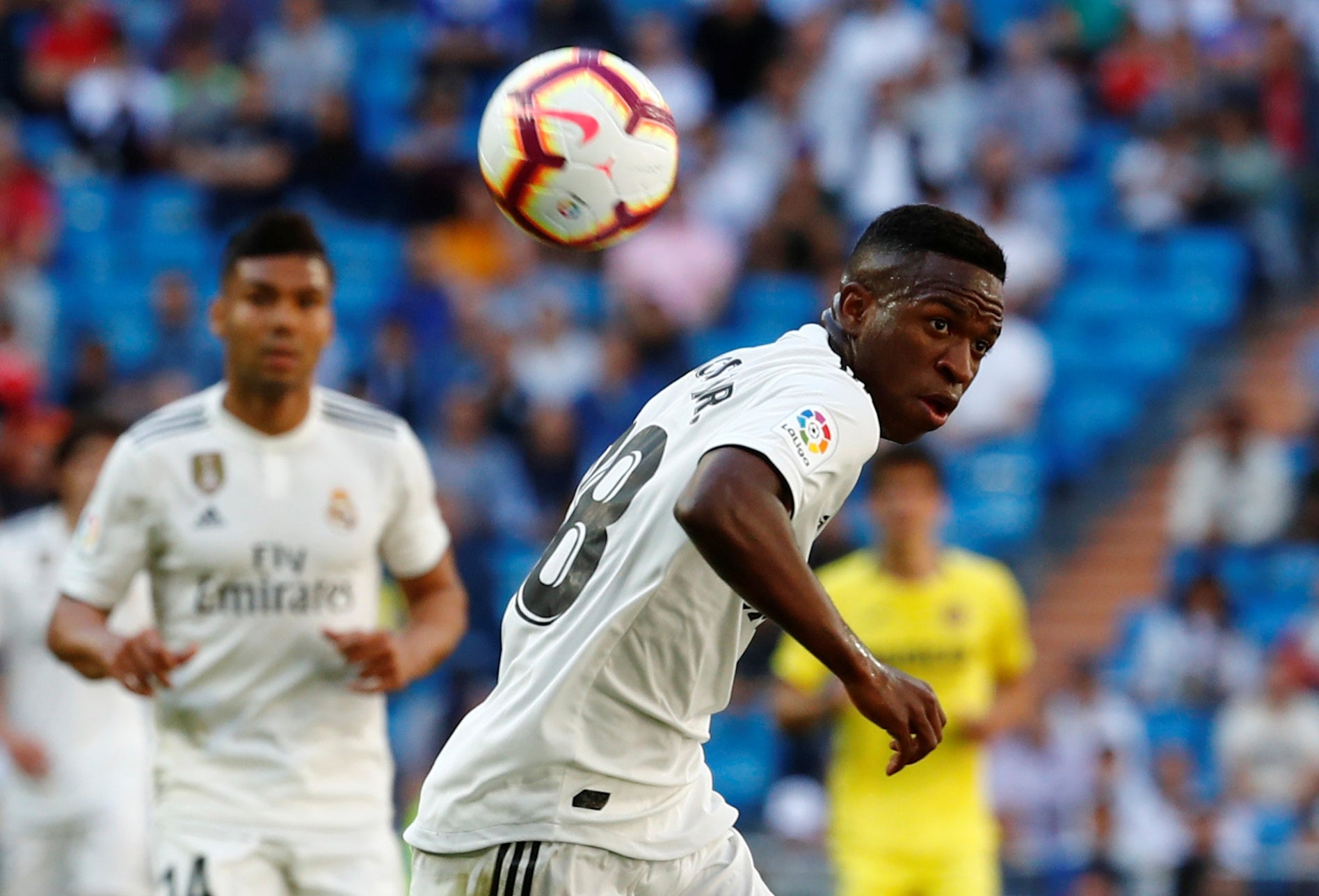 45/51

7. Vinicius Junior, 18, Real Madrid – £47m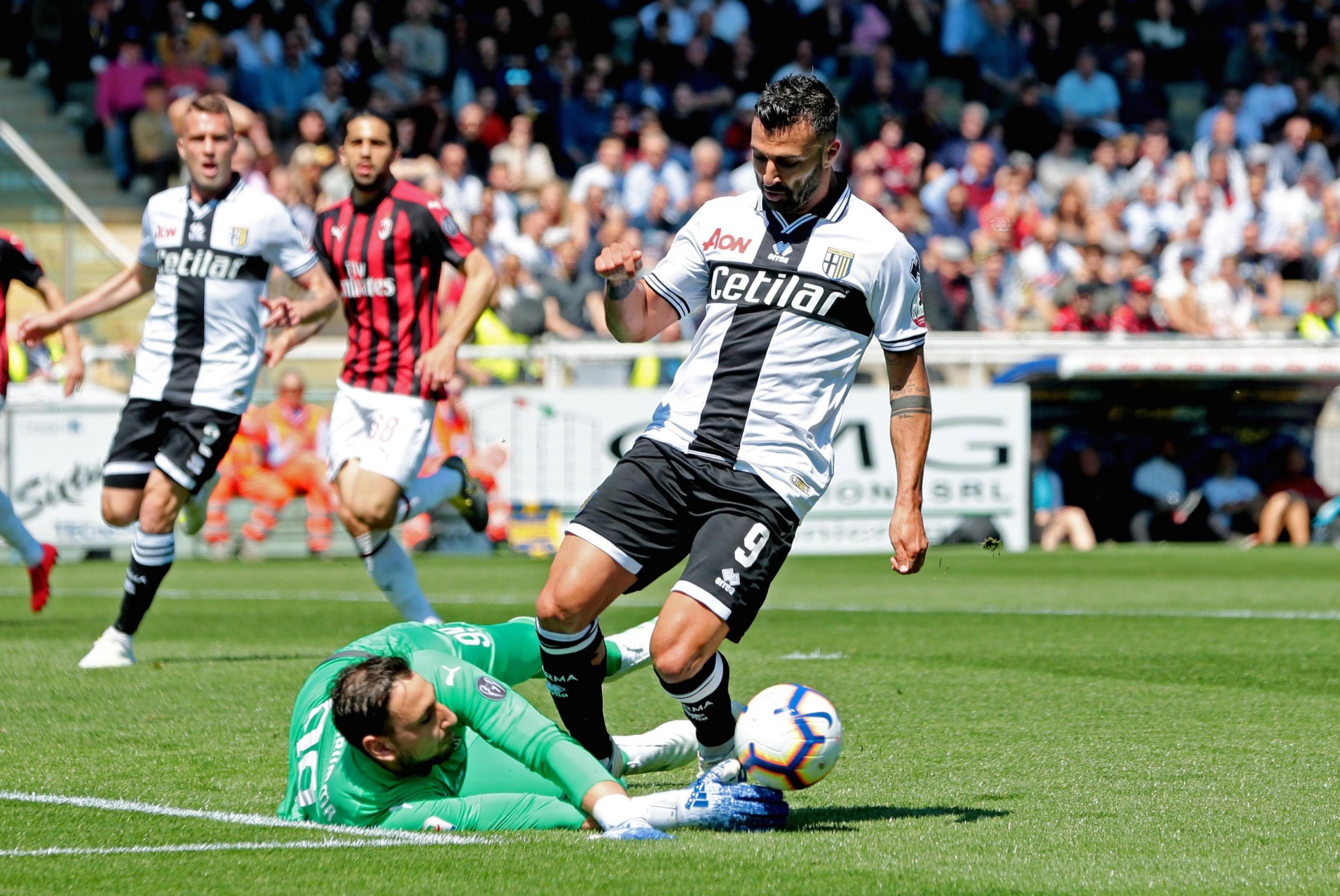 46/51

6. Gianluigi Donnarumma, 20, AC Milan – £50.8m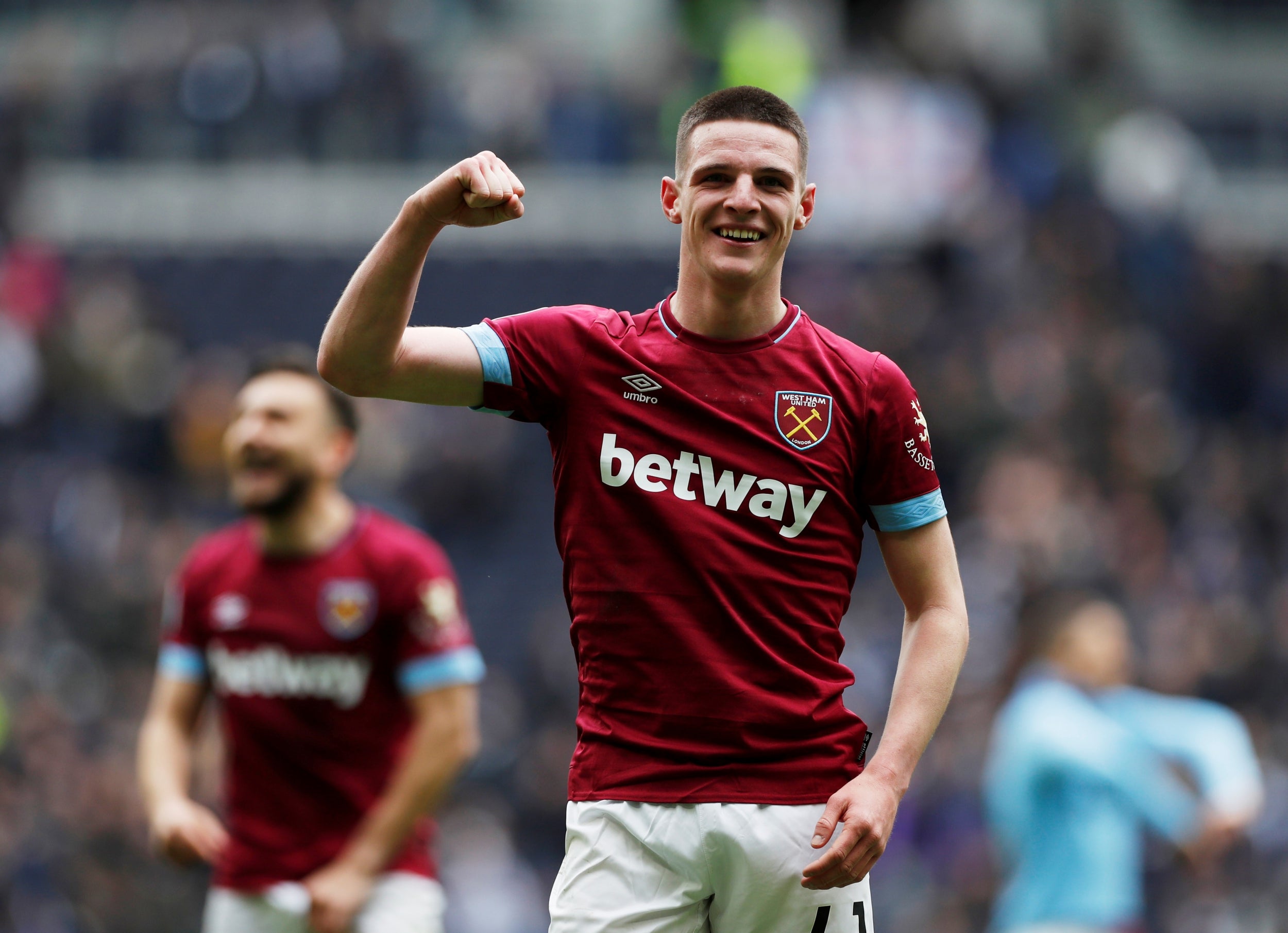 47/51

5. Declan Rice, 20, West Ham – £54.9m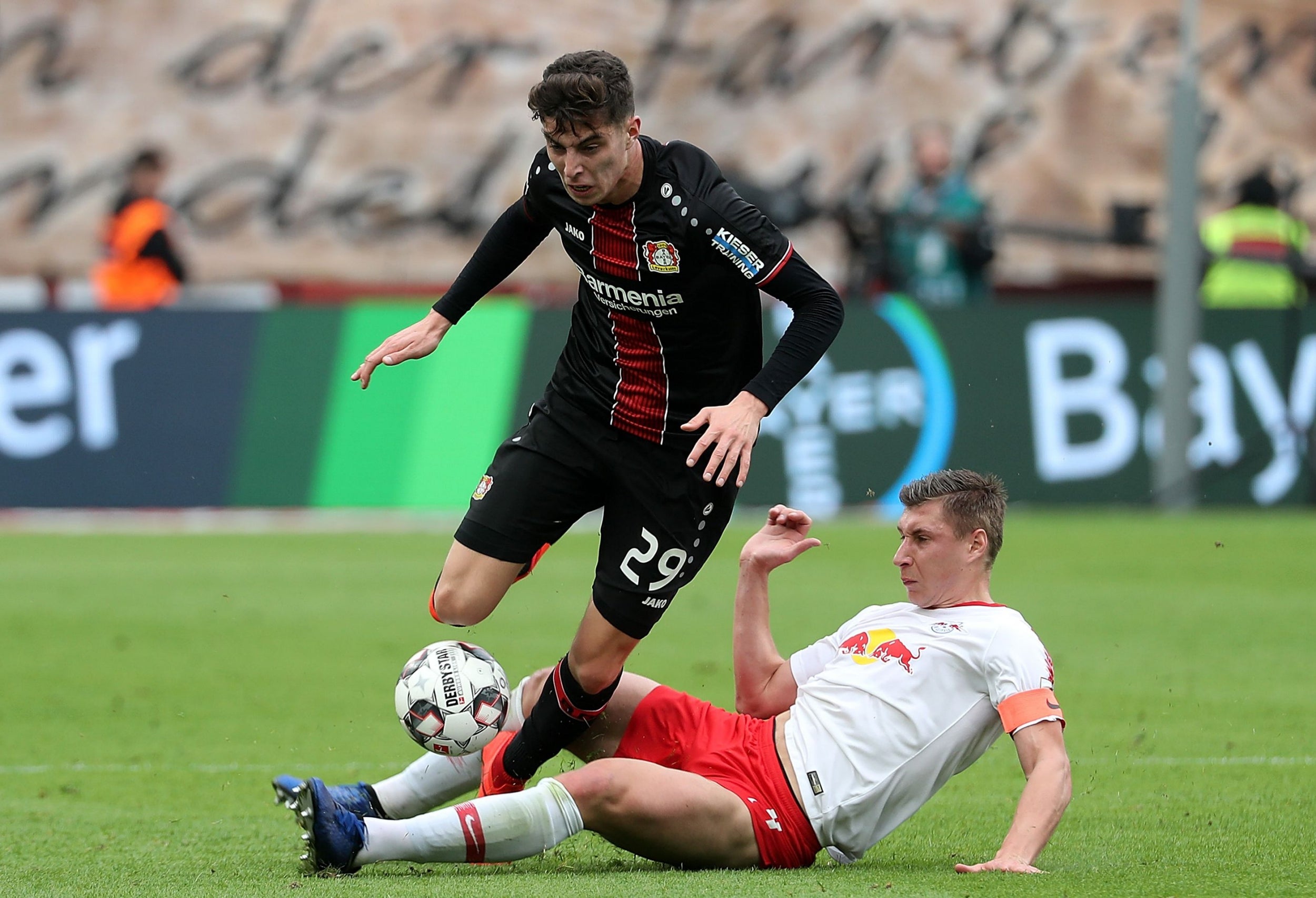 48/51

4. Kai Havertz, 19, Bayer Leverkusen – £55m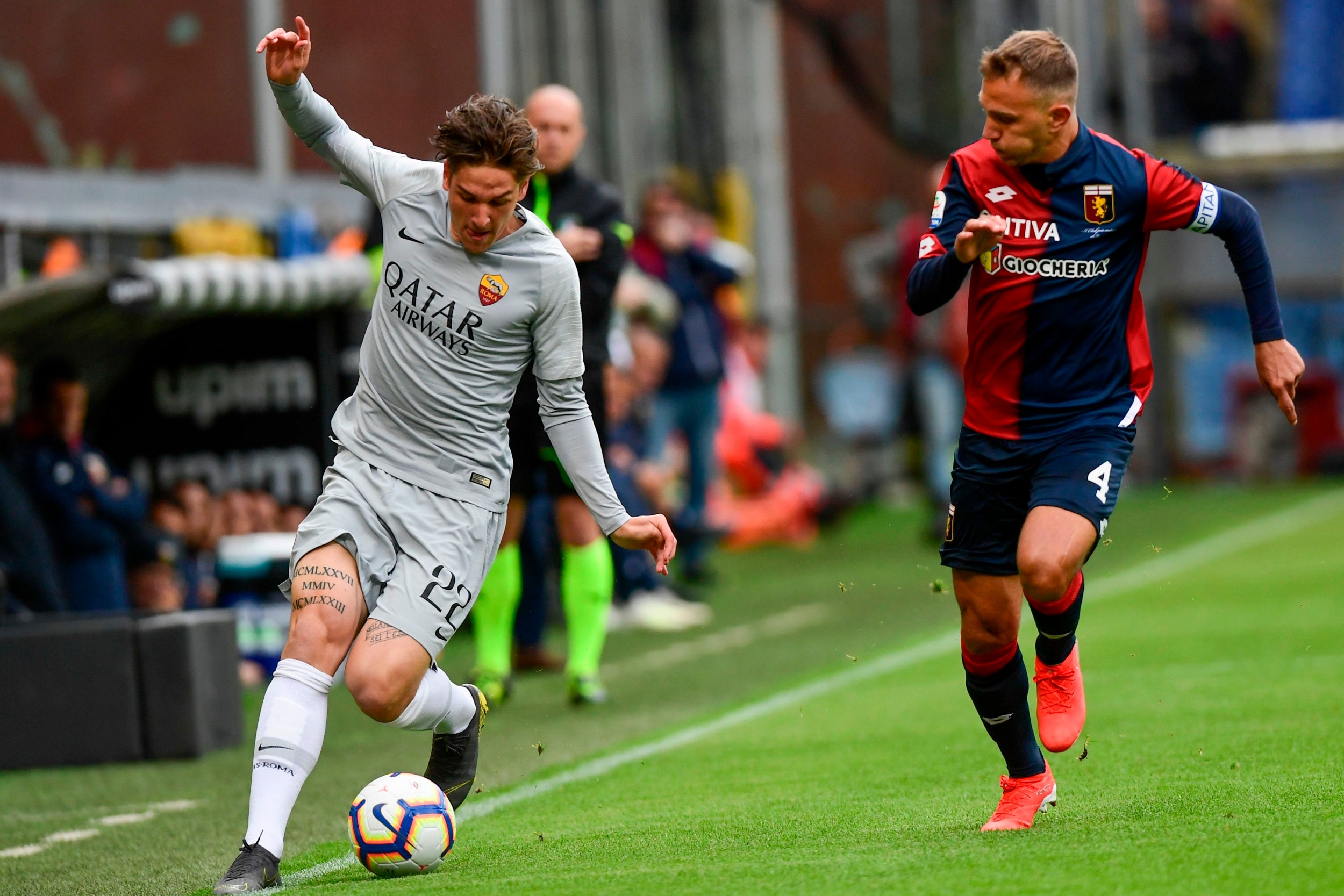 49/51

3. Nicolo Zaniolo, 19, Roma – £57.6m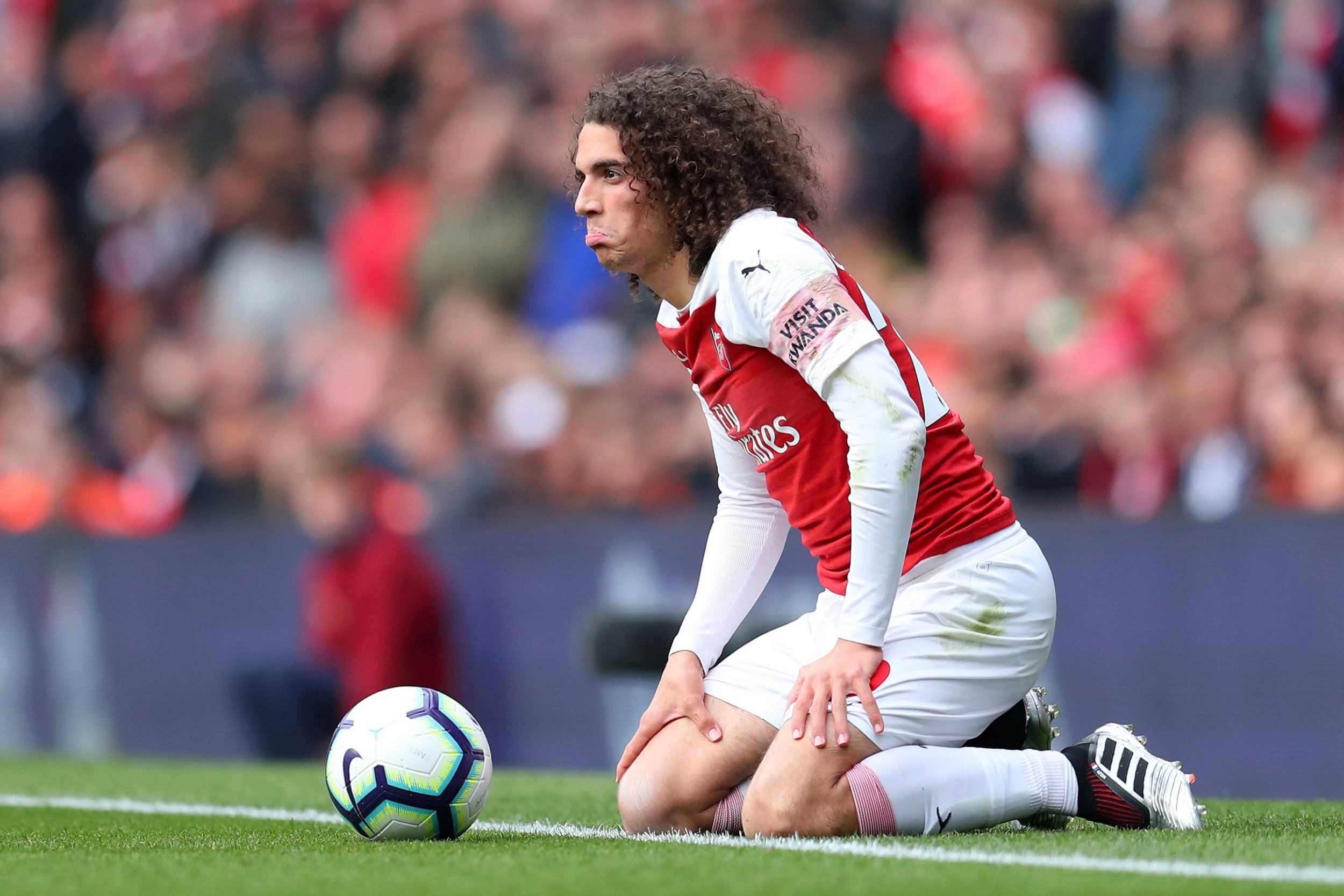 50/51

2. Matteo Guendouzi, 20, Arsenal – £60m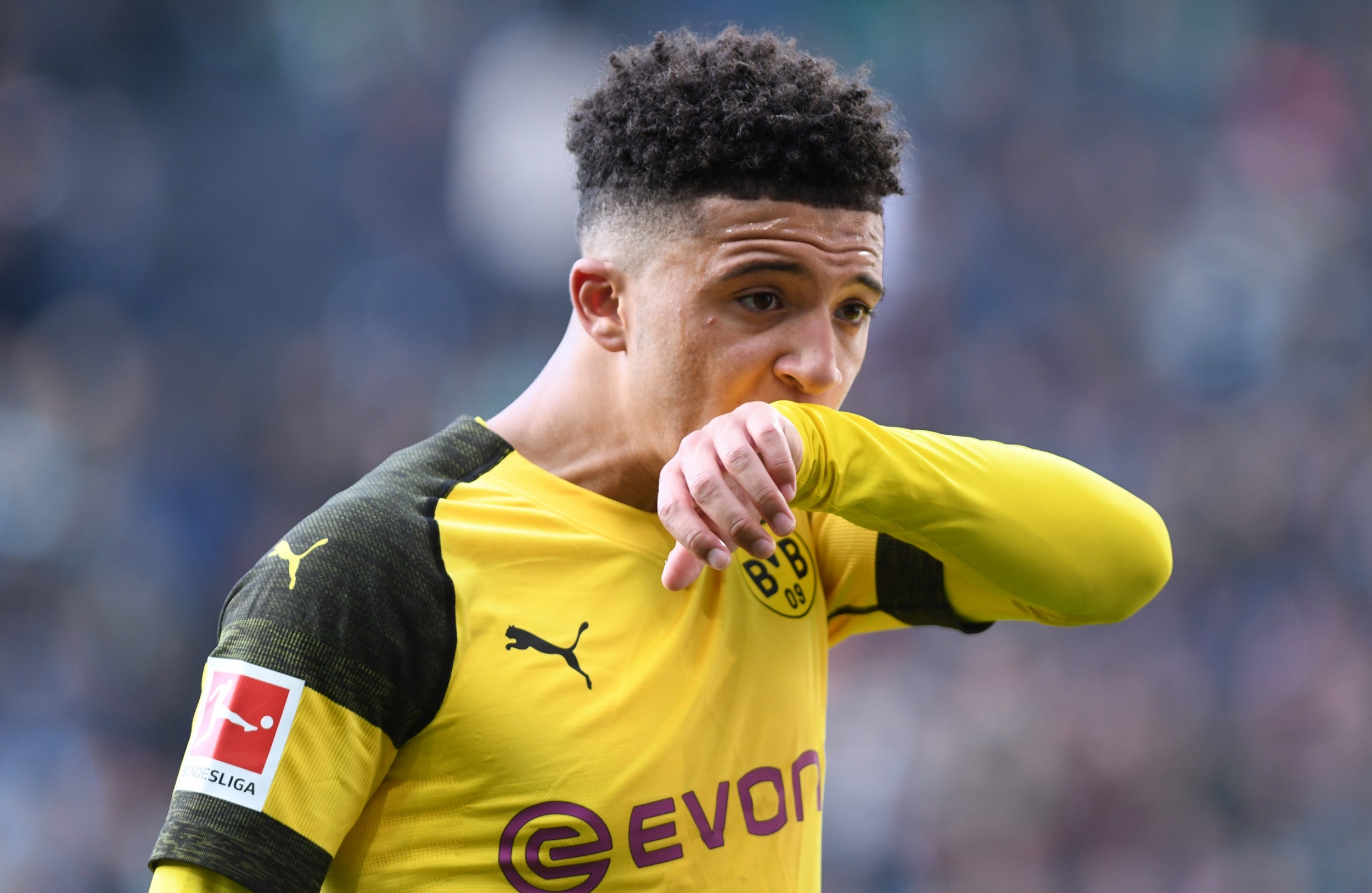 51/51

1. Jadon Sancho, 19, Borussia Dortmund – £128.5m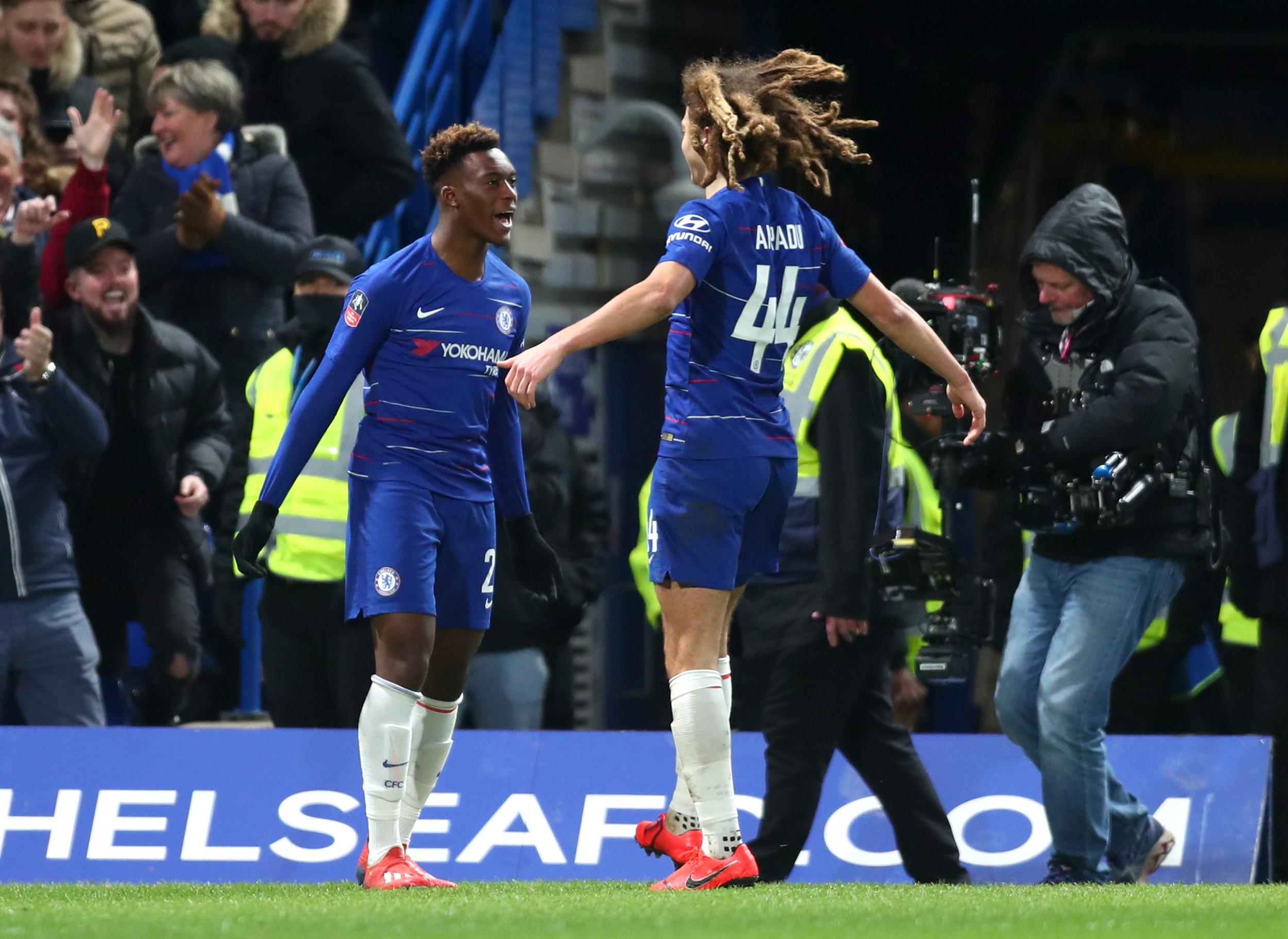 1/51

The CIES Football Observatory have used their algorithm to produce the top 50 most valuable players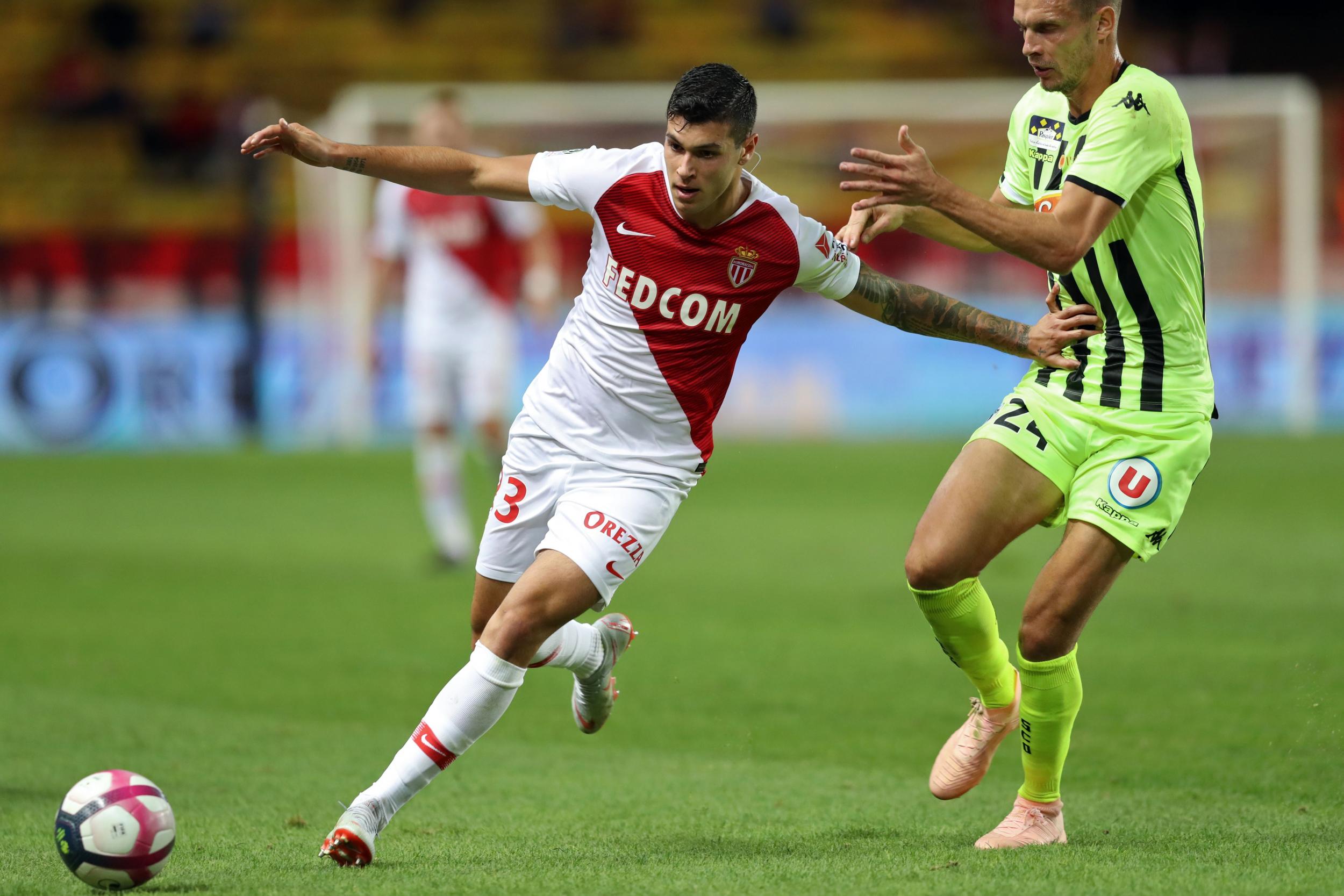 2/51

49. Pietro Pellegri, 18, Monaco – £7.7m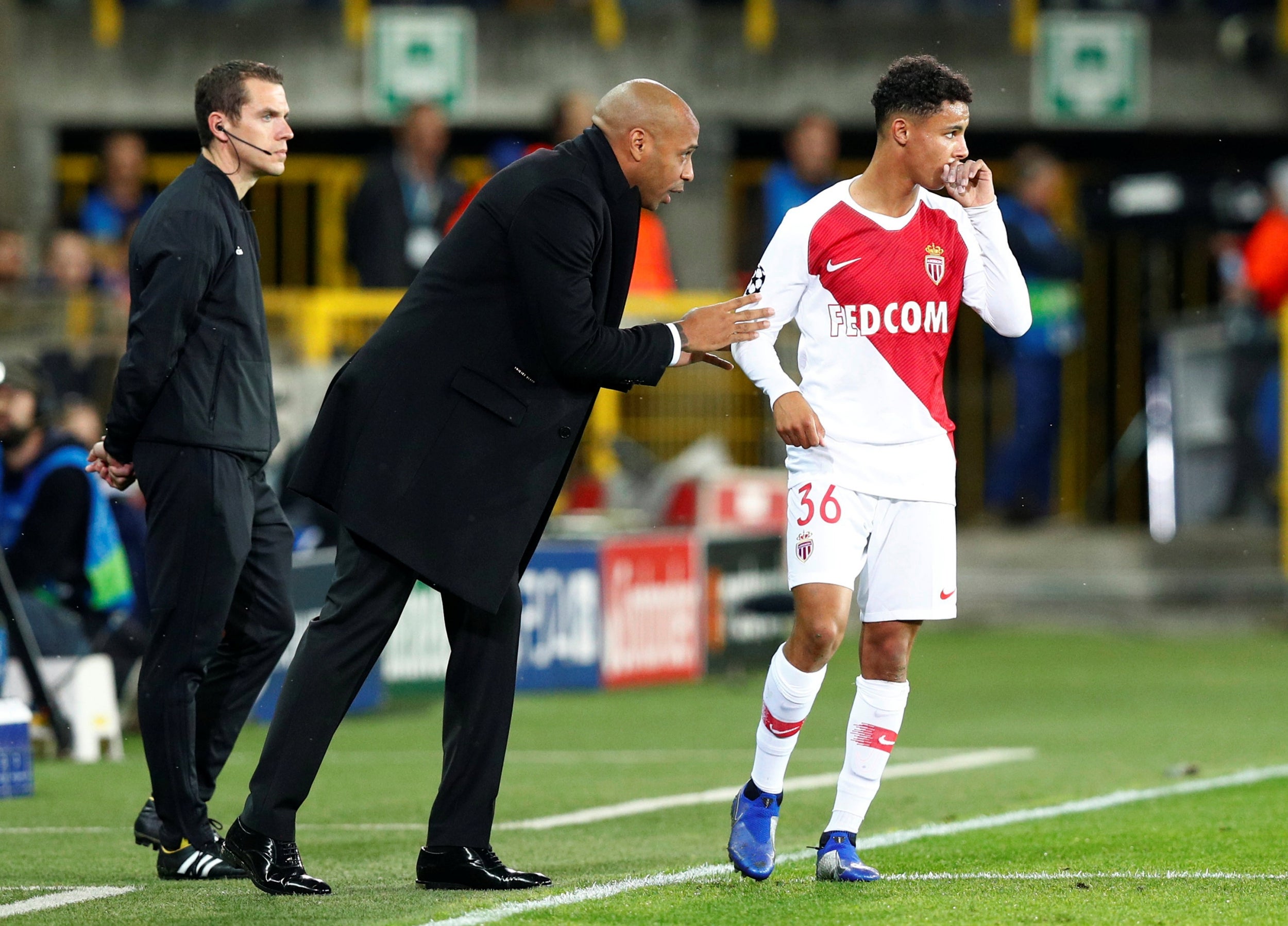 3/51

49. Sofiane Diop, 18, Monaco – £7.7m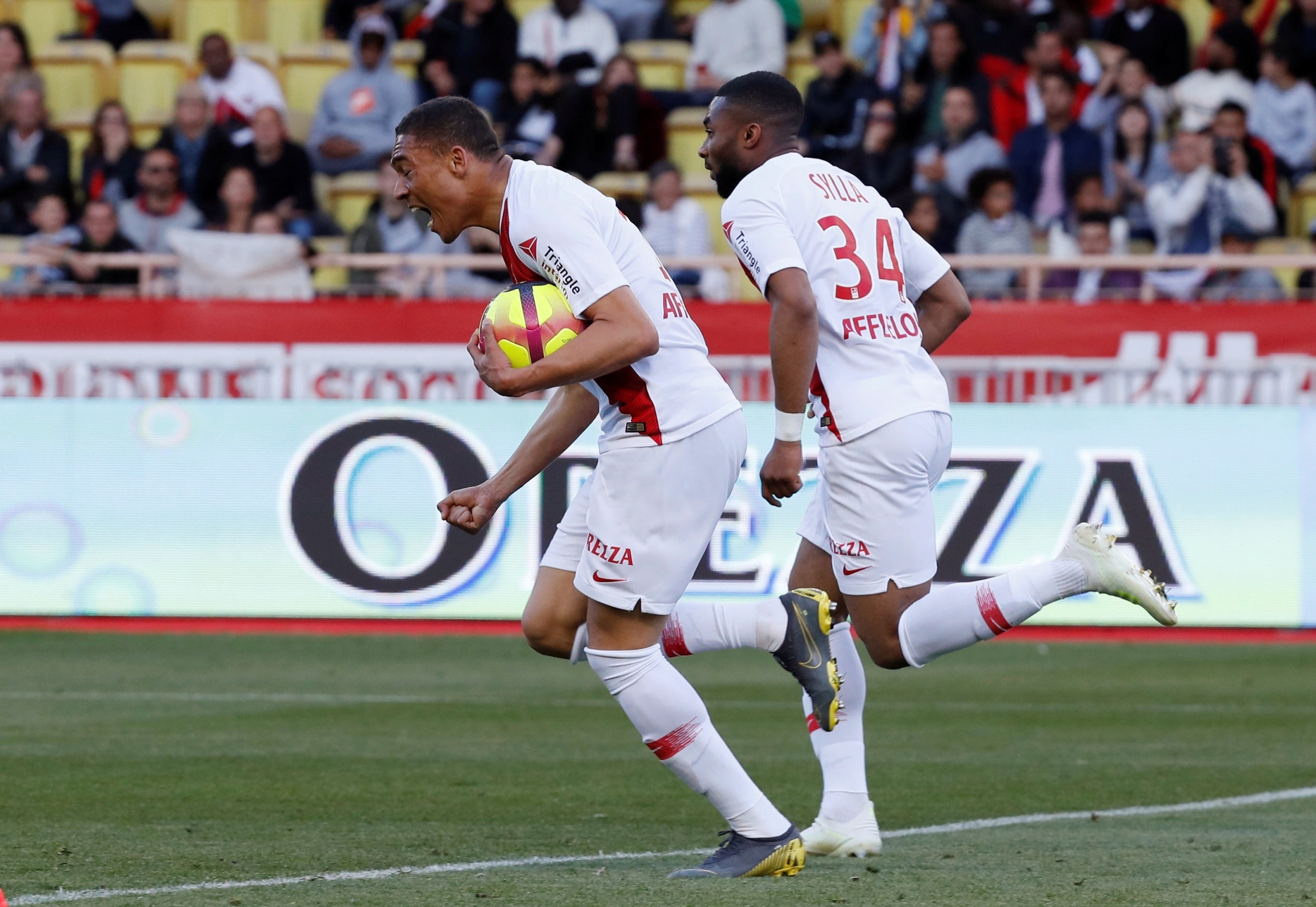 4/51

48. Moussa Sylla, 19, Monaco – £7.9m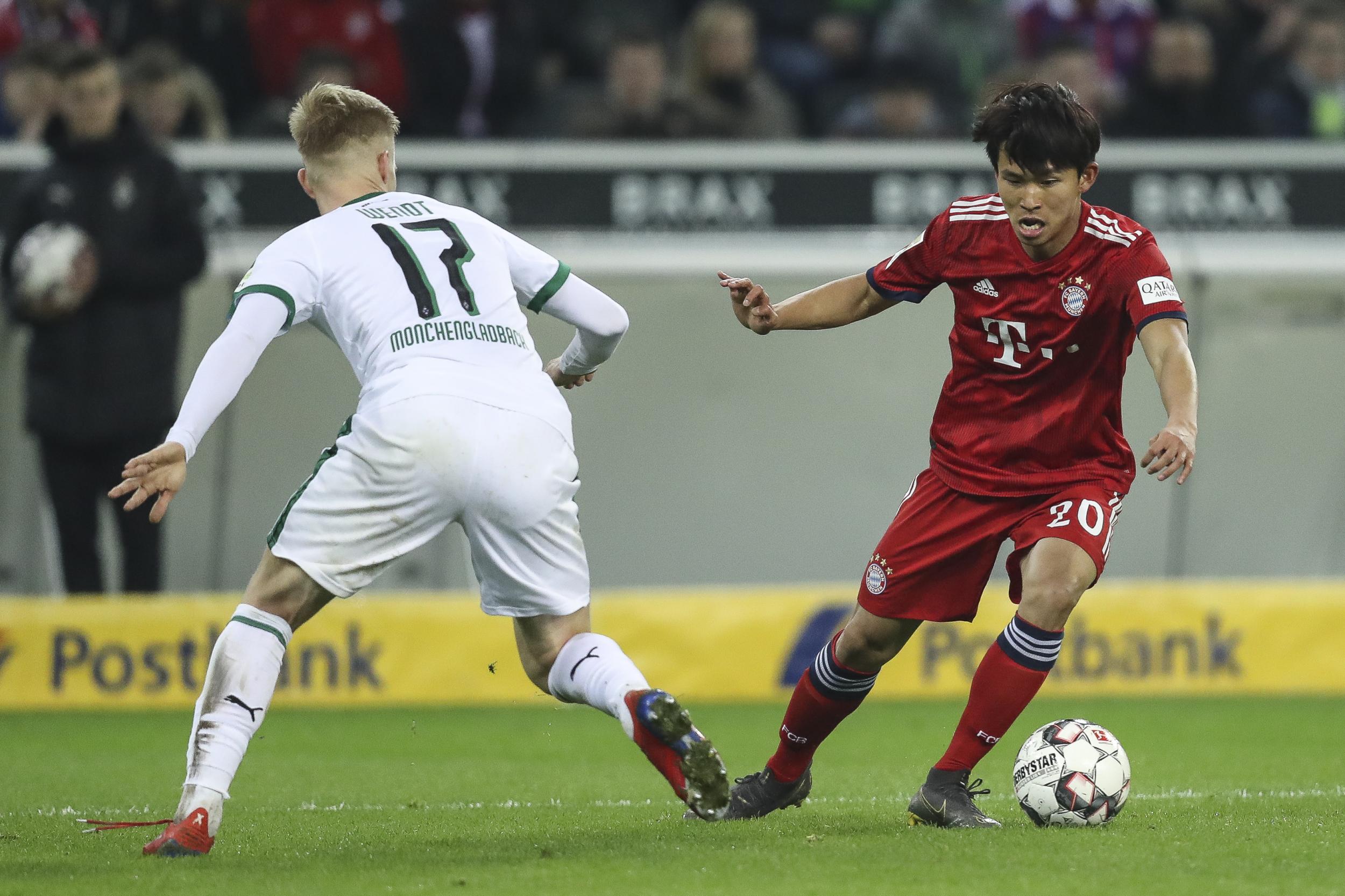 5/51

47. Wooyeong Jeong, 19, Bayern Munich – £8.2m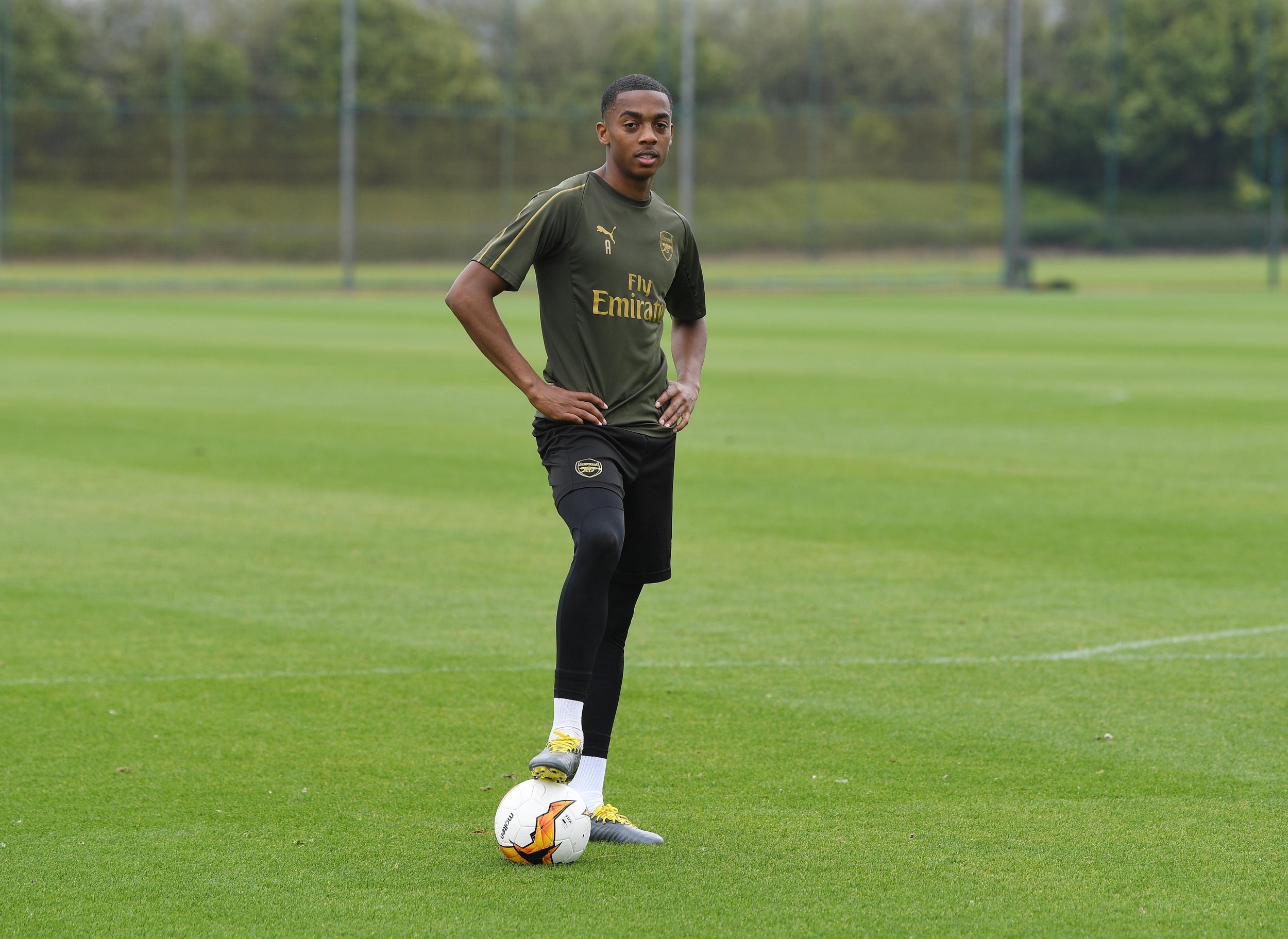 6/51

46. Joe Willock, 19, Arsenal – £8.4m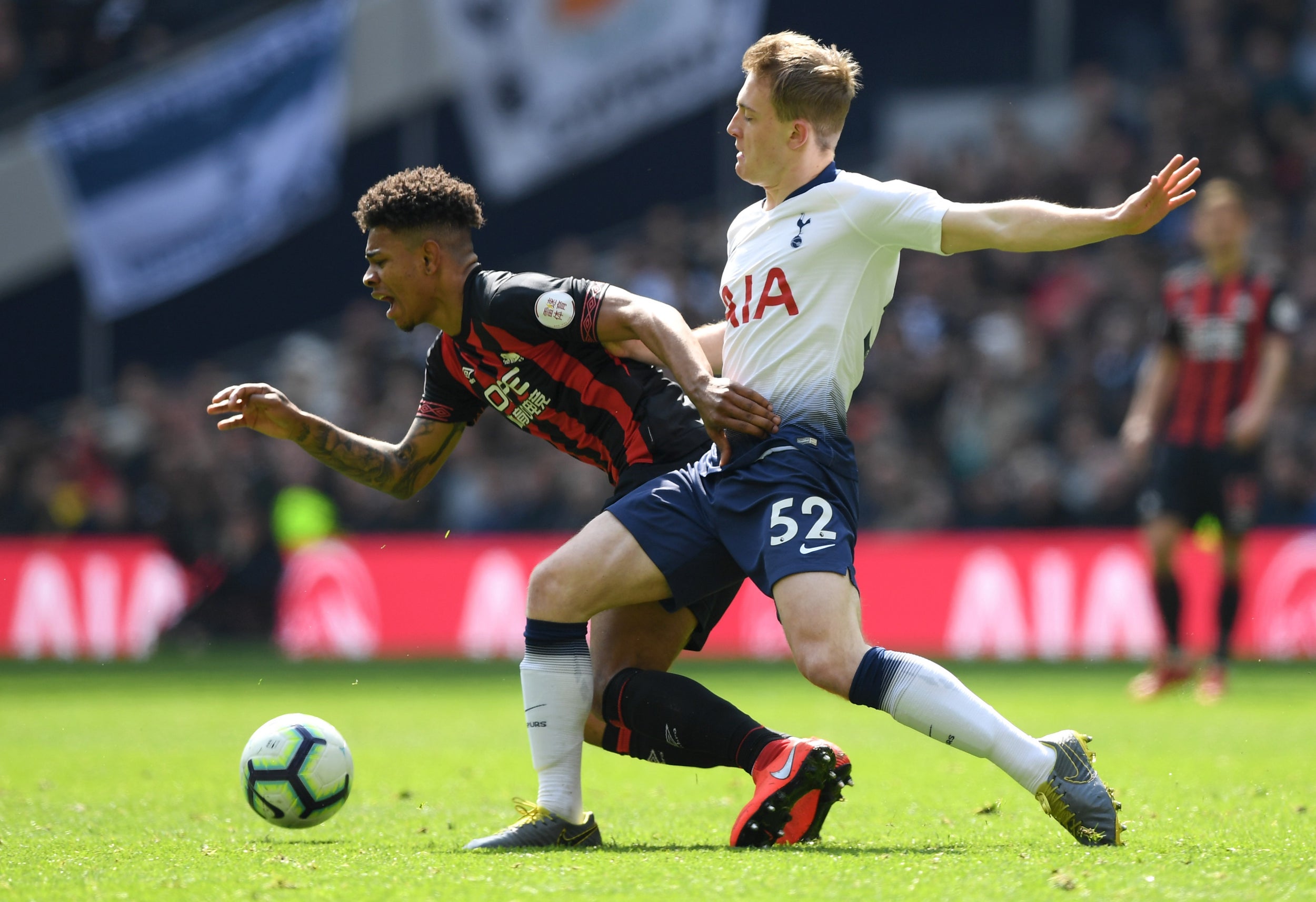 7/51

45. Oliver Skipp, 18, Tottenham – £8.5m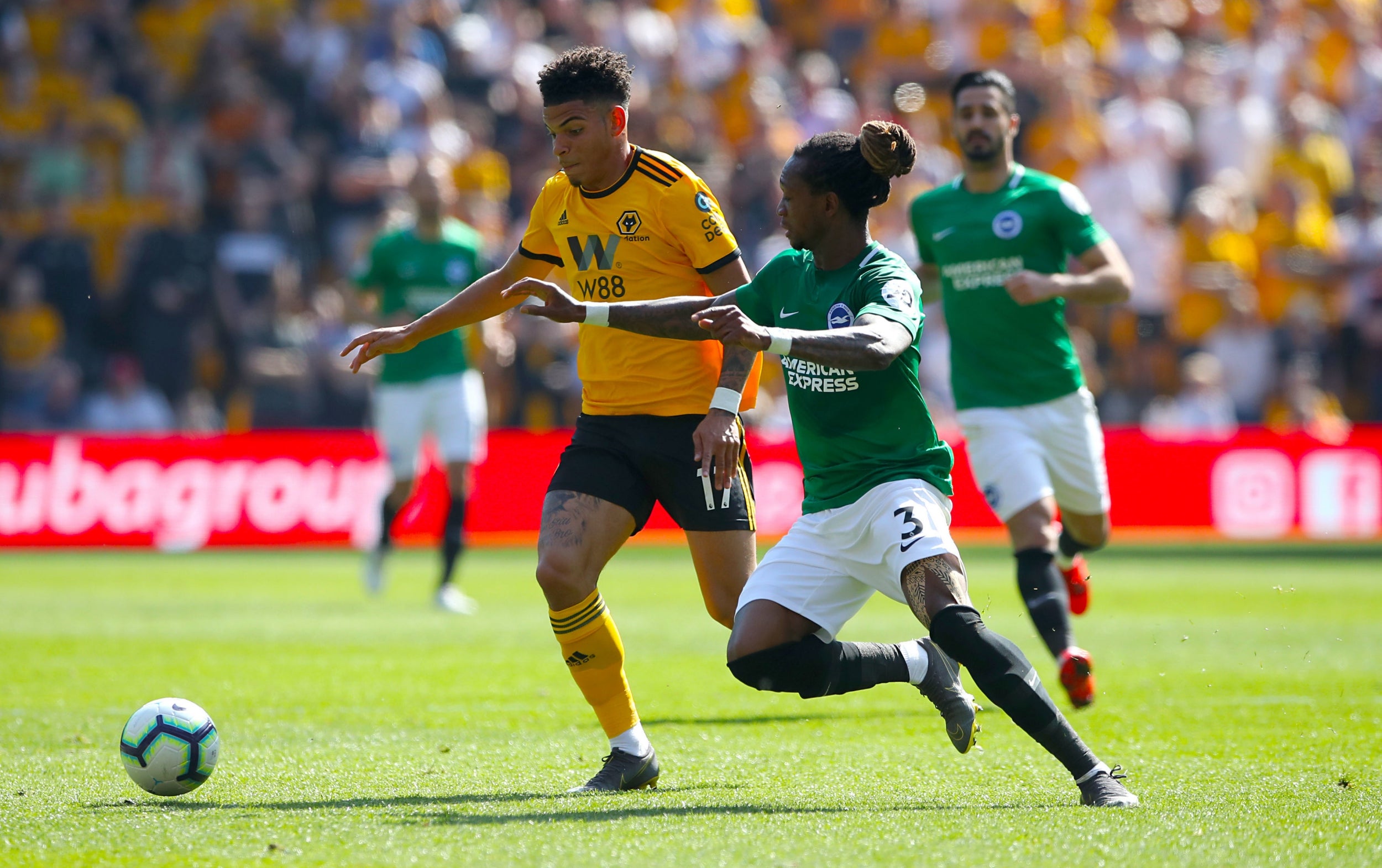 8/51

43. Morgan Gibbs-White, 19, Wolves – £8.6m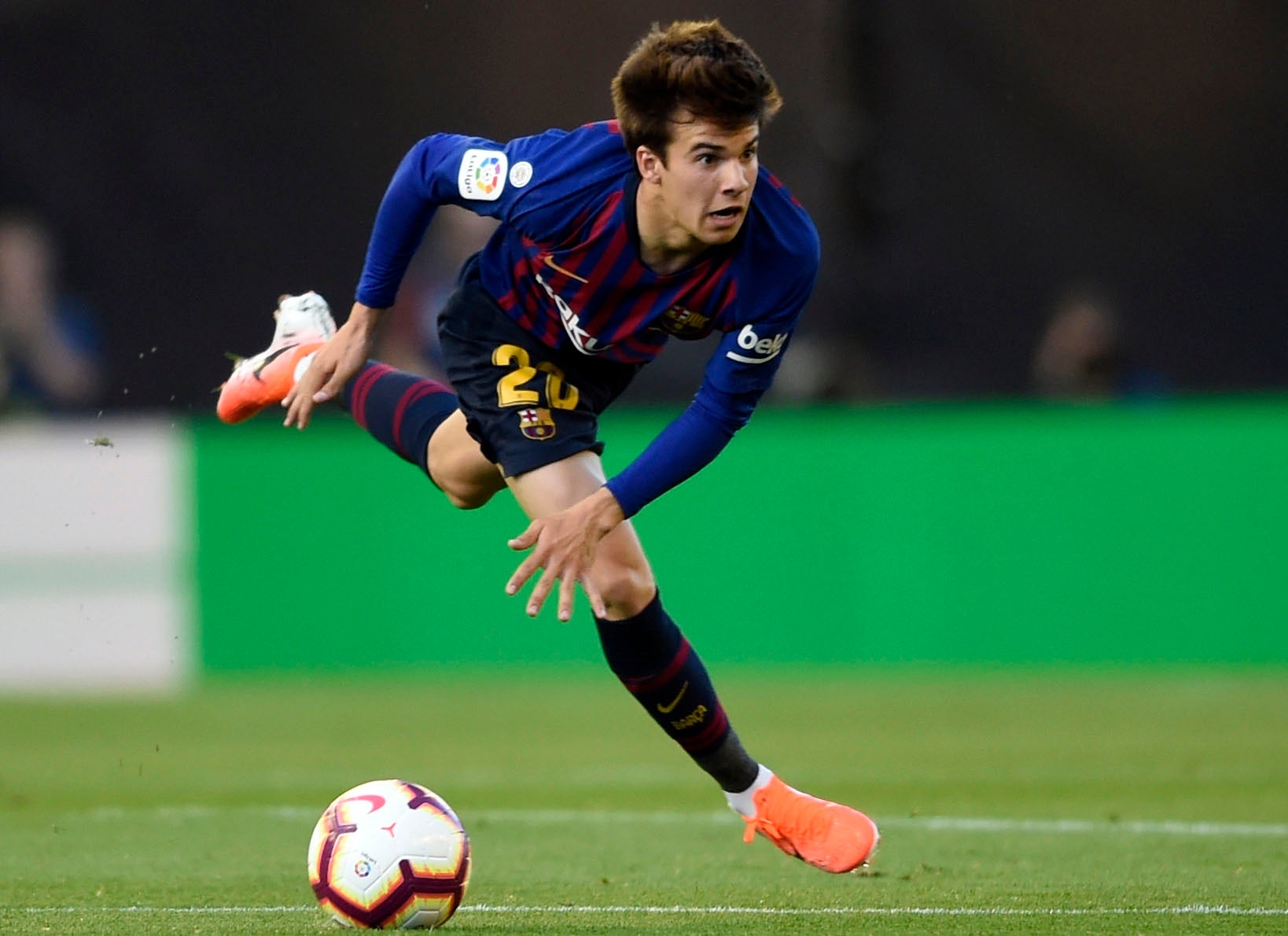 9/51

43. Riqui Puig, 19, Barcelona – £8.6m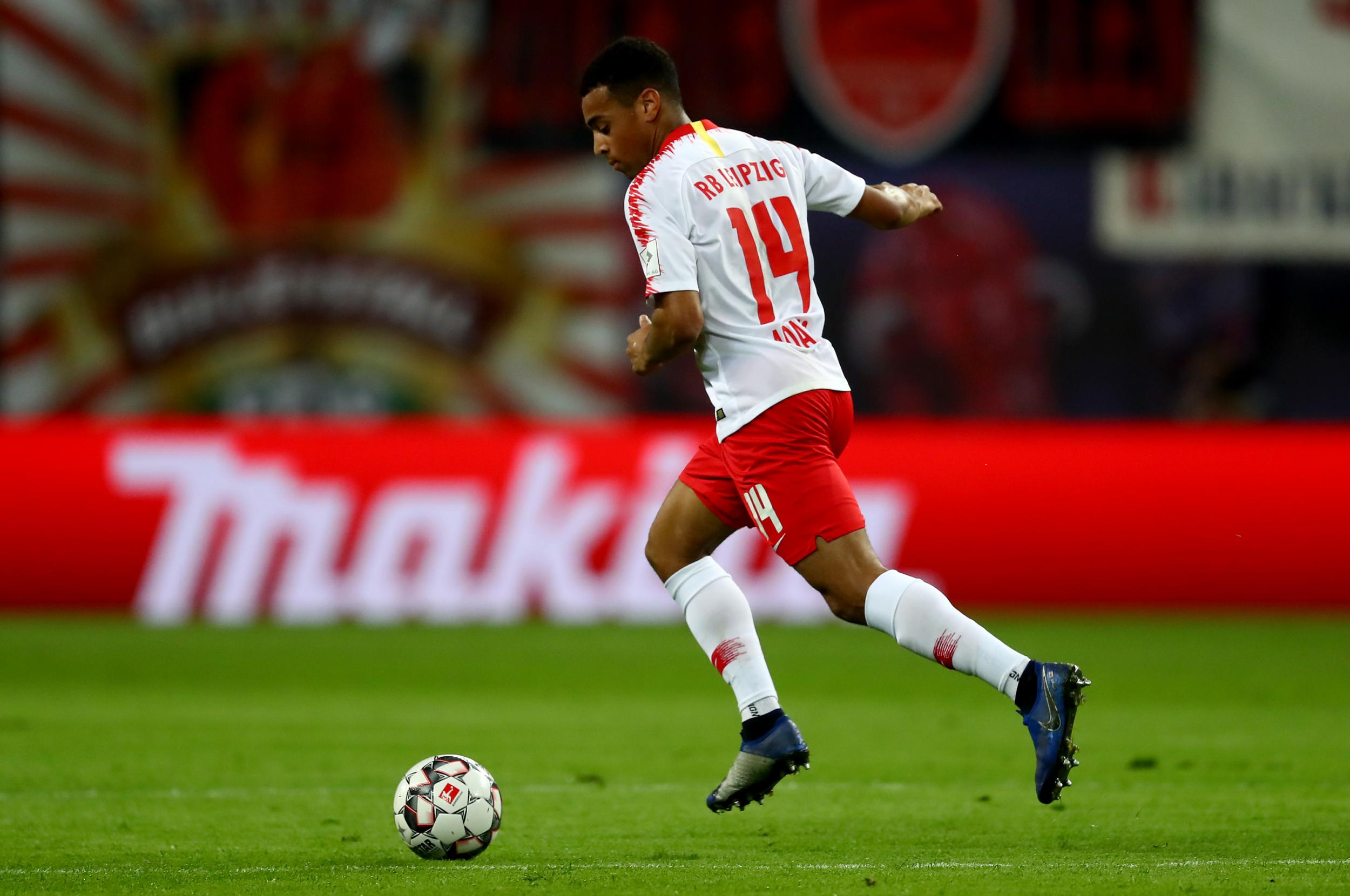 10/51

42. Tyler Adams, 20, RB Leipzig – £8.7m
11/51

41. Juan Hernandez, 20, Huesca – £9.2m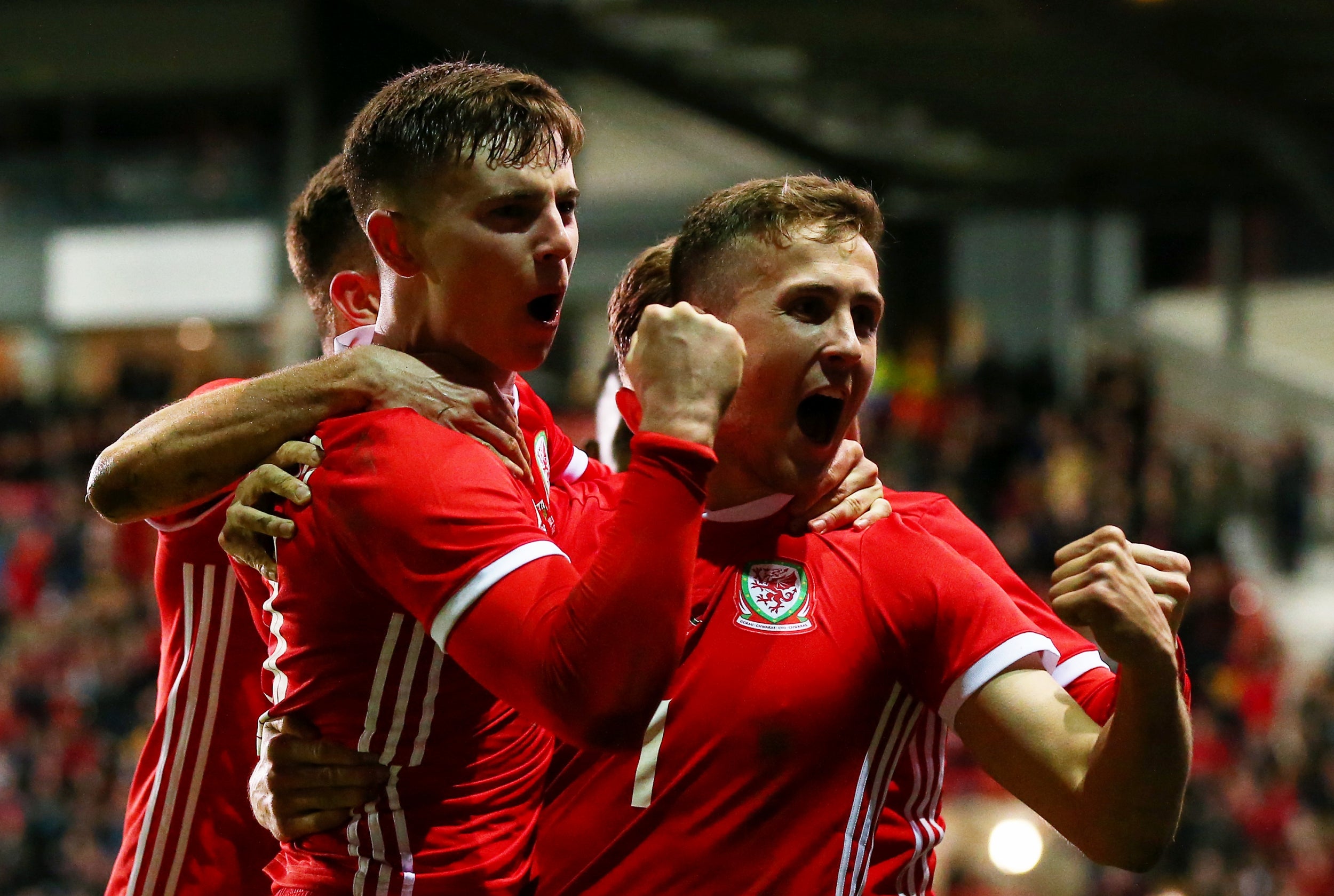 12/51

40. Ben Woodburn, 19, Liverpool – £9.3m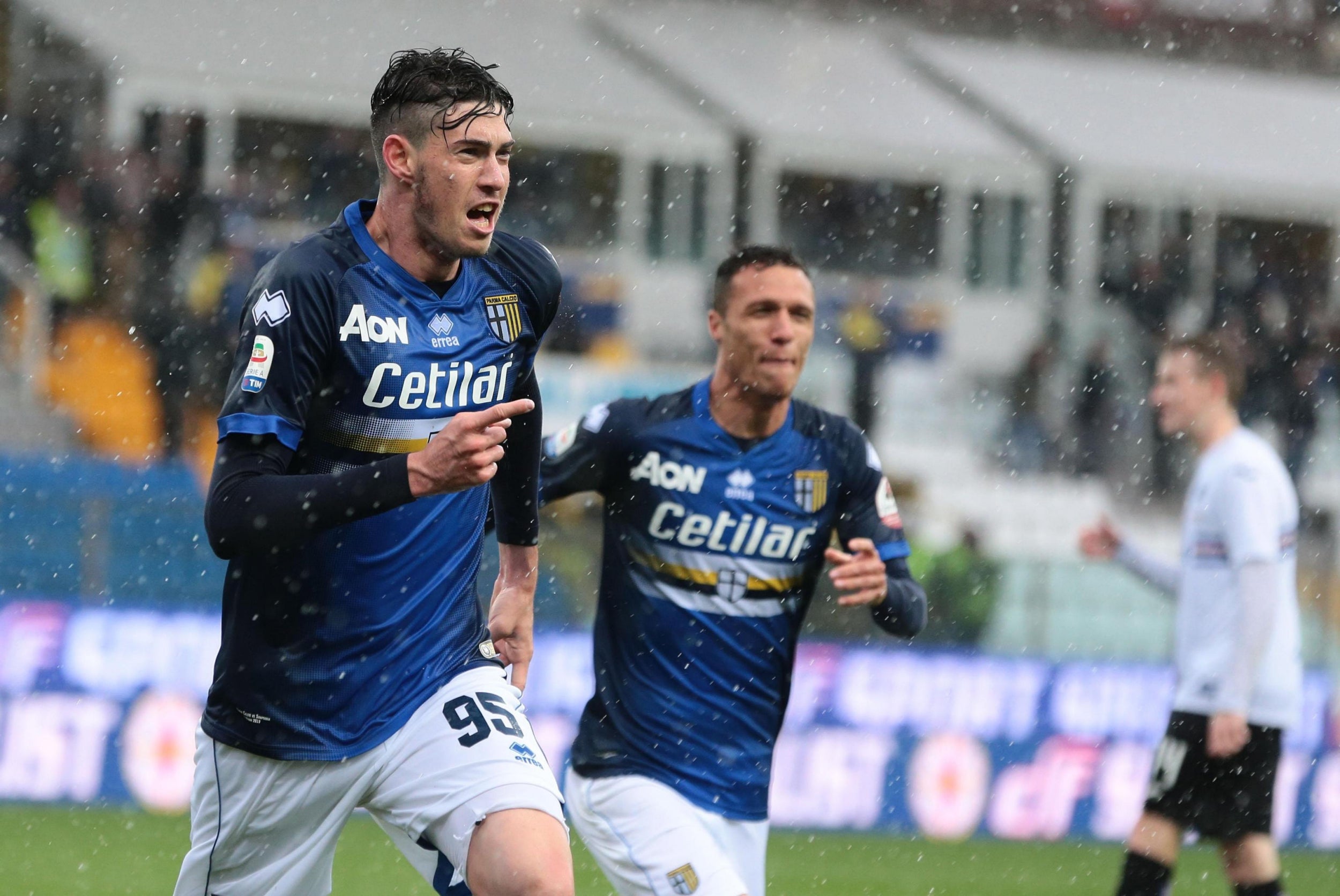 13/51

38. Alessandro Bastoni, 20, Parma – £9.8m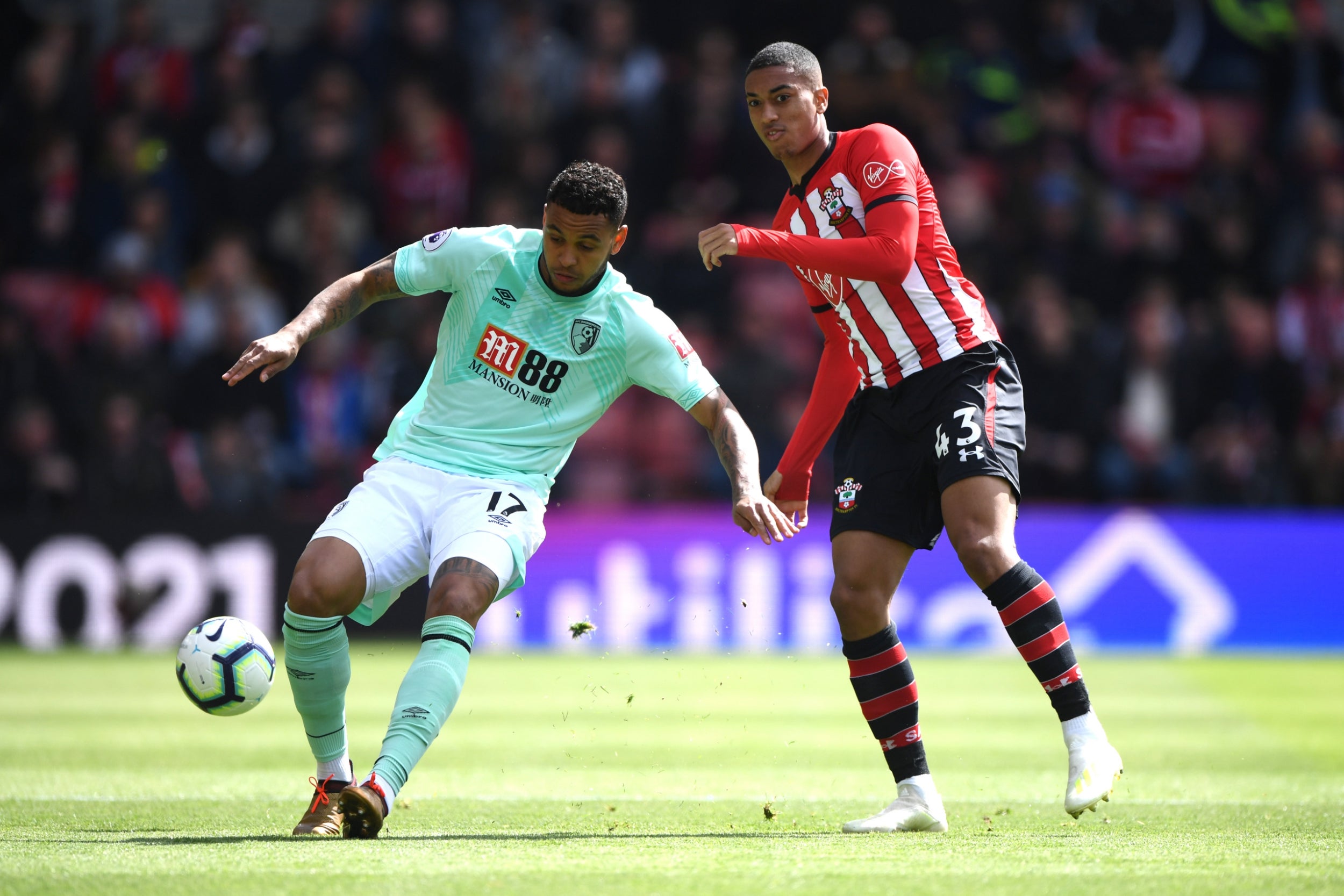 14/51

38. Yan Valery, 20, Southampton – £9.8m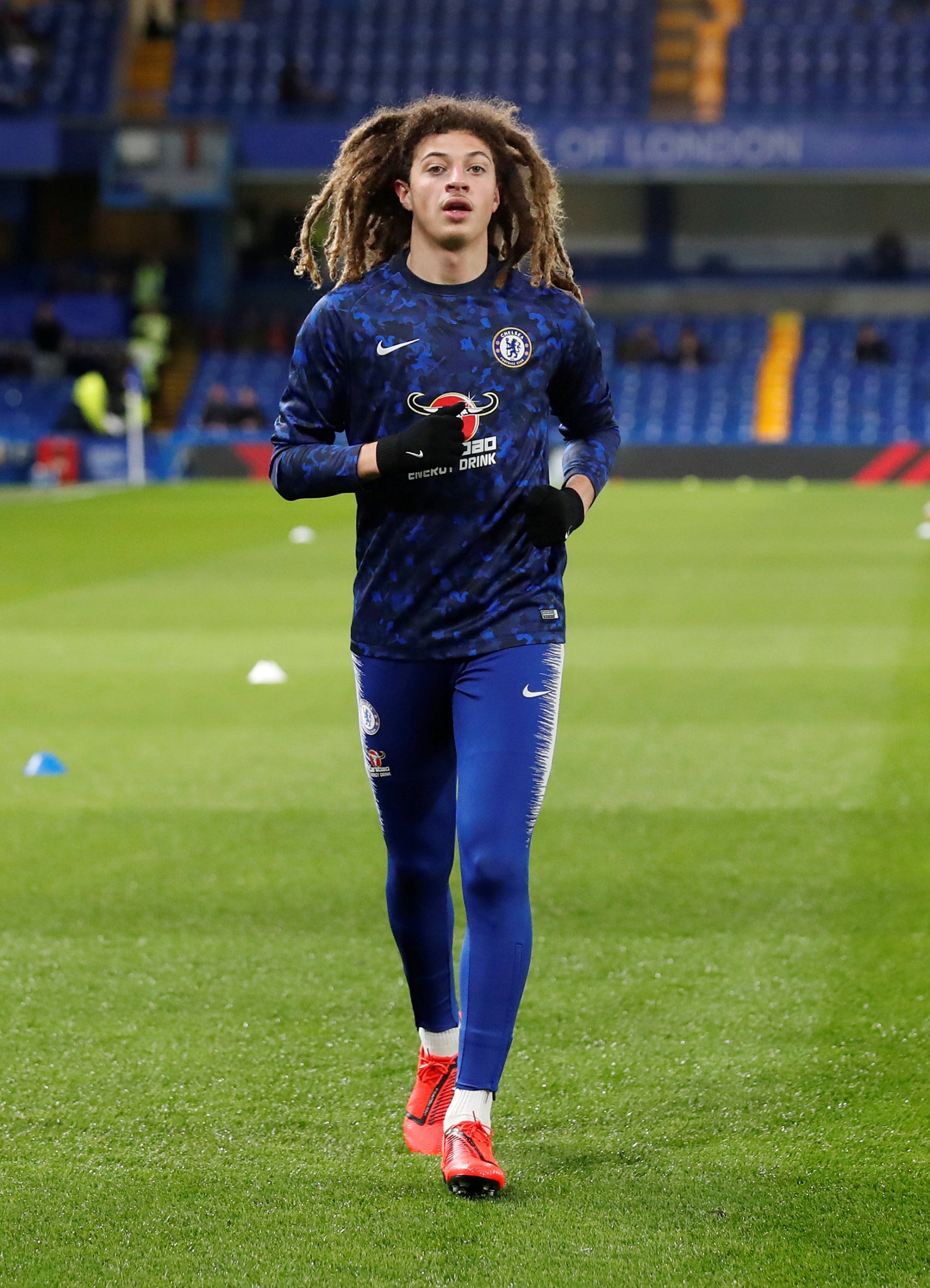 15/51

37. Ethan Ampadu, 18, Chelsea – £10.3m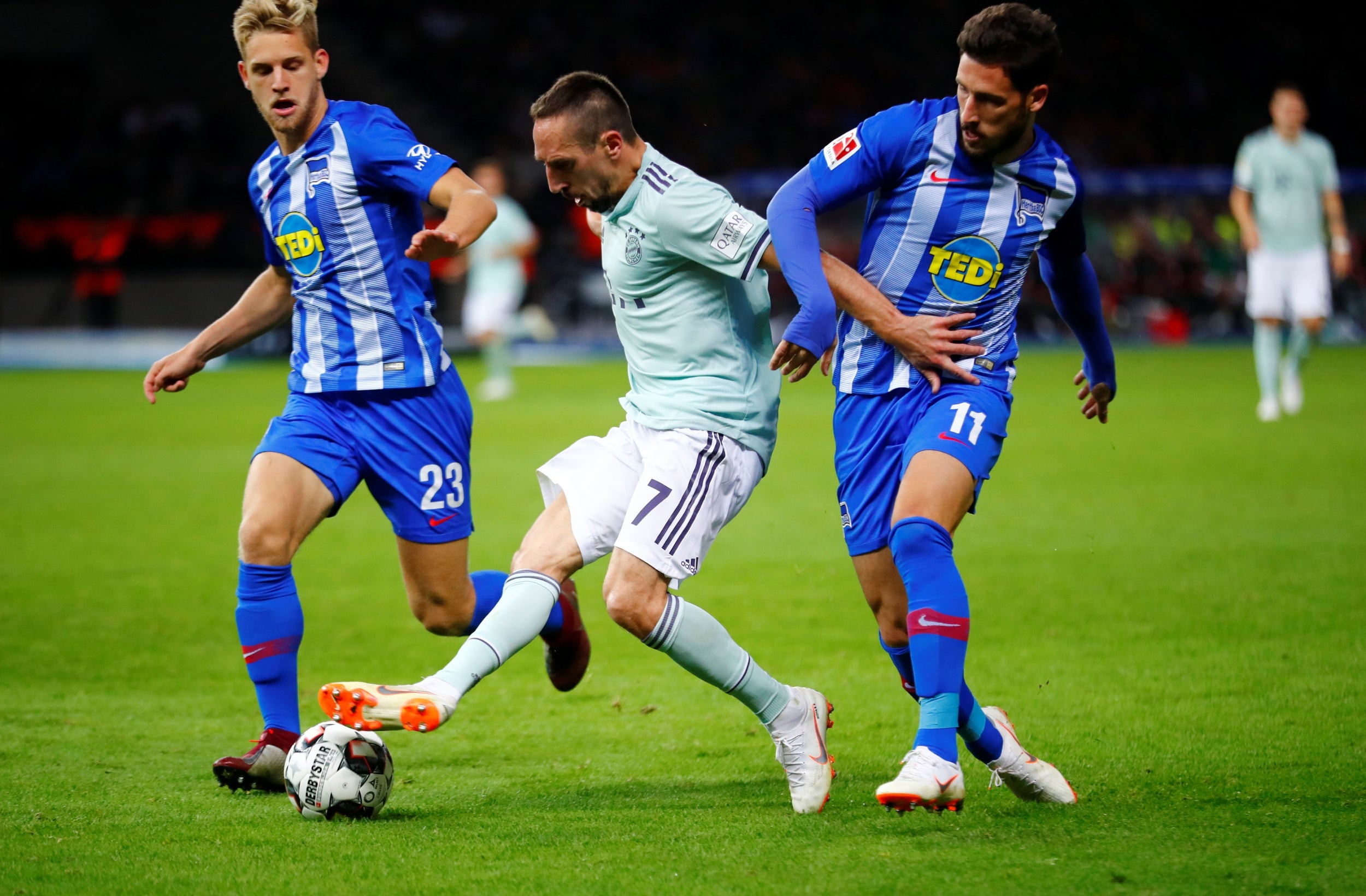 16/51

36. Arne Maier, 20, Hertha Berlin – £10.6m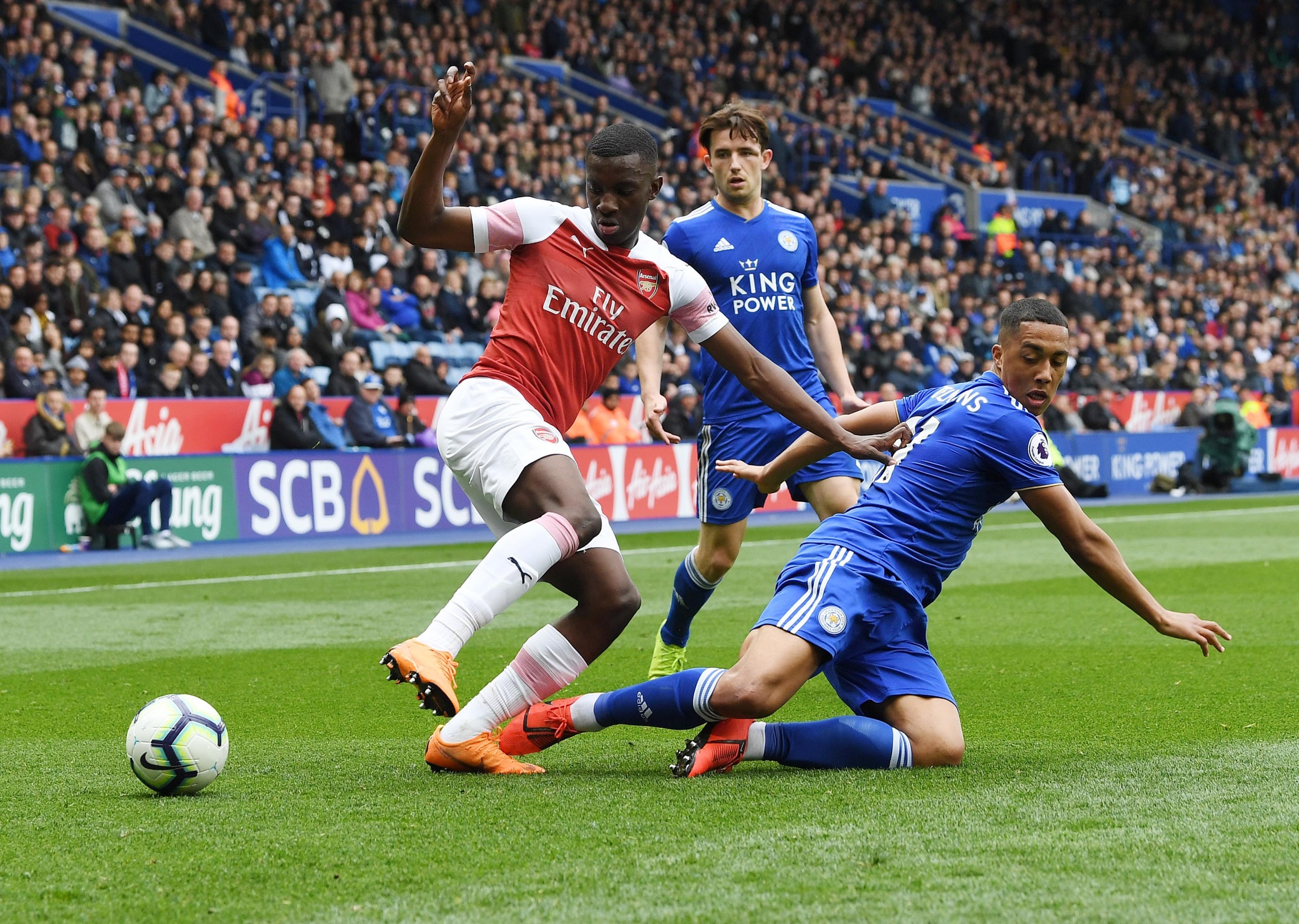 17/51

35. Eddie Nketiah, 19, Arsenal – £10.8m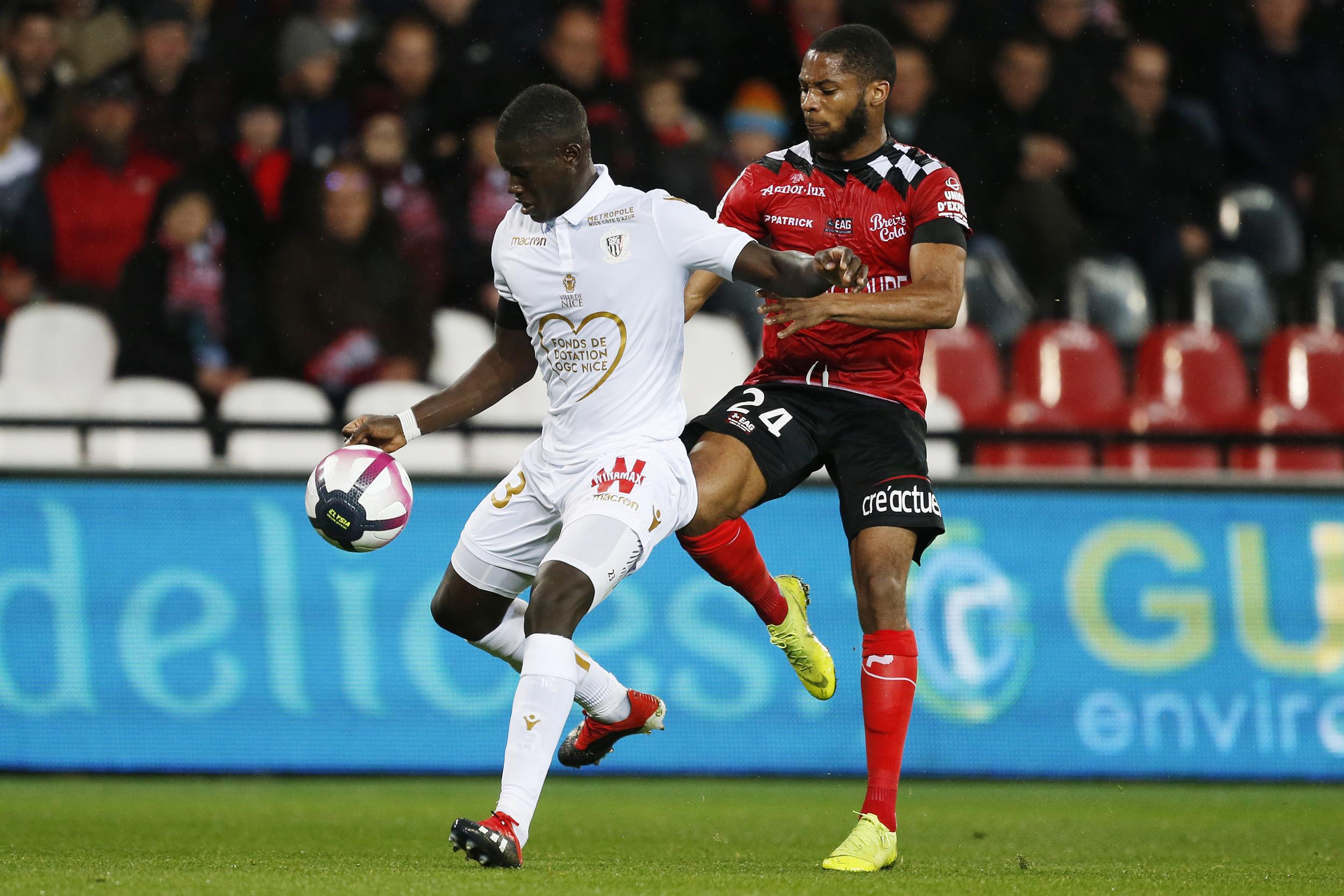 18/51

34. Malang Sarr, 20, Nice – £10.9m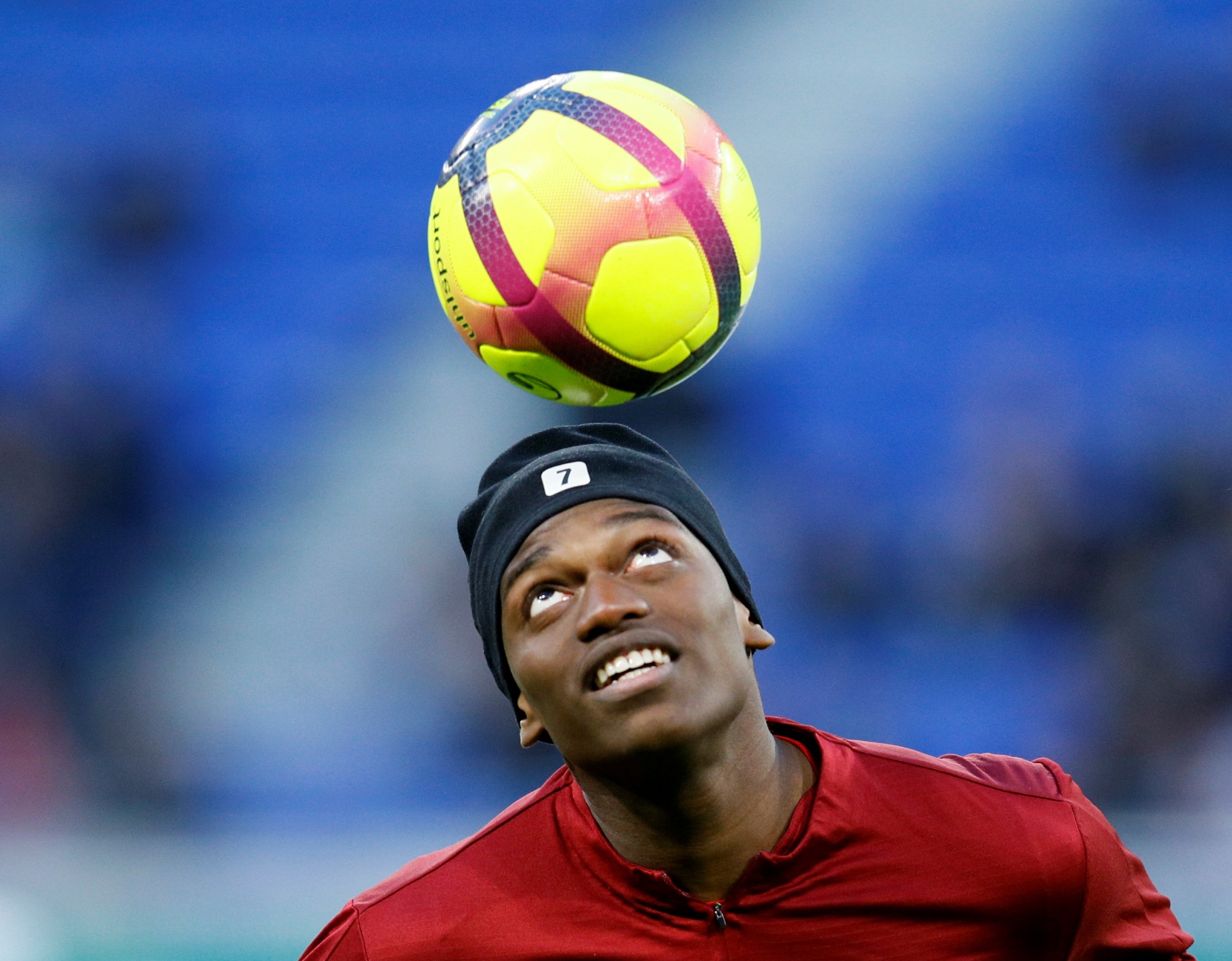 19/51

33. Rafael Leao, 19, Lille – £11.1m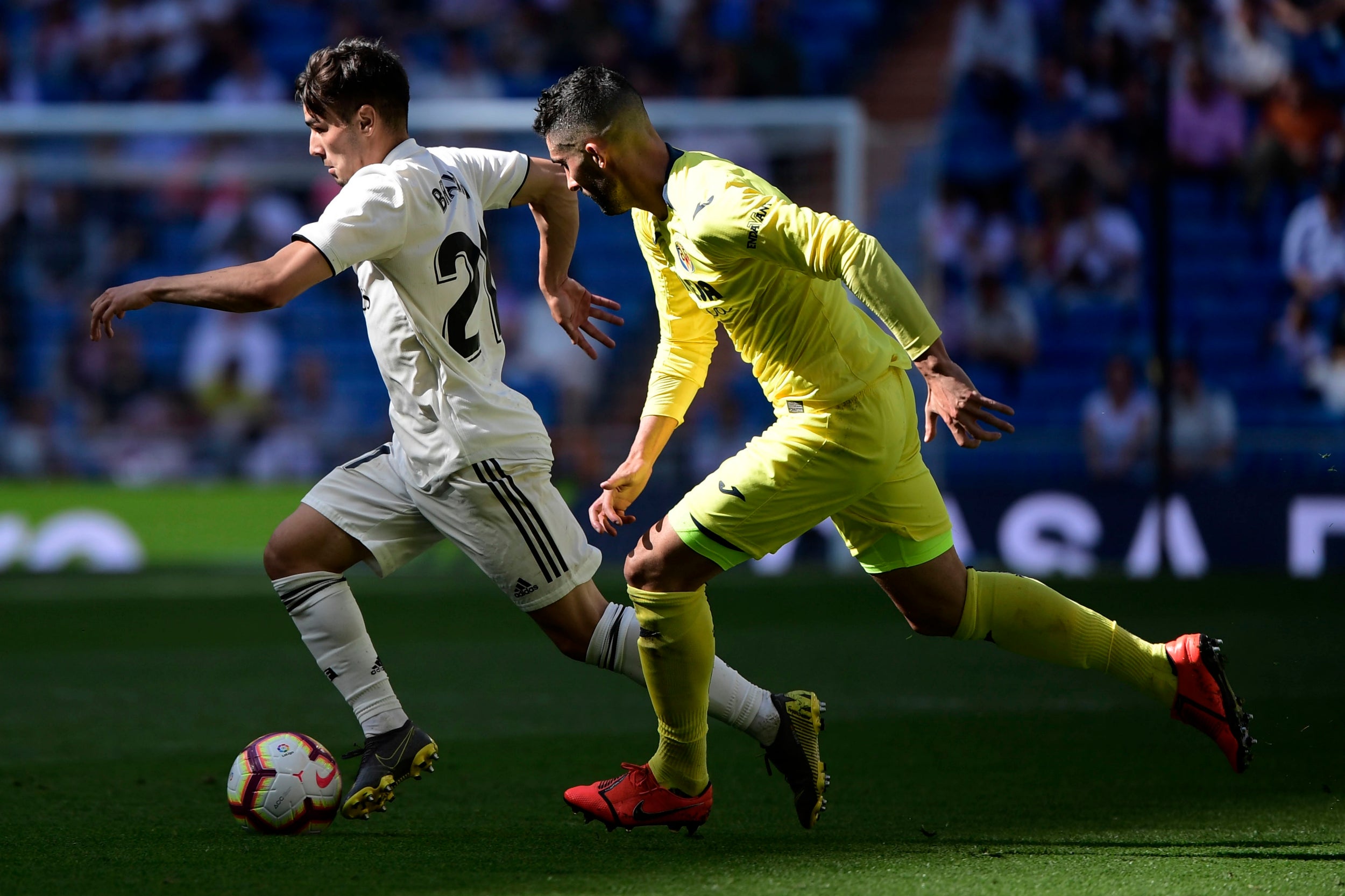 20/51

32. Brahim Diaz, 19, Real Madrid – £11.5m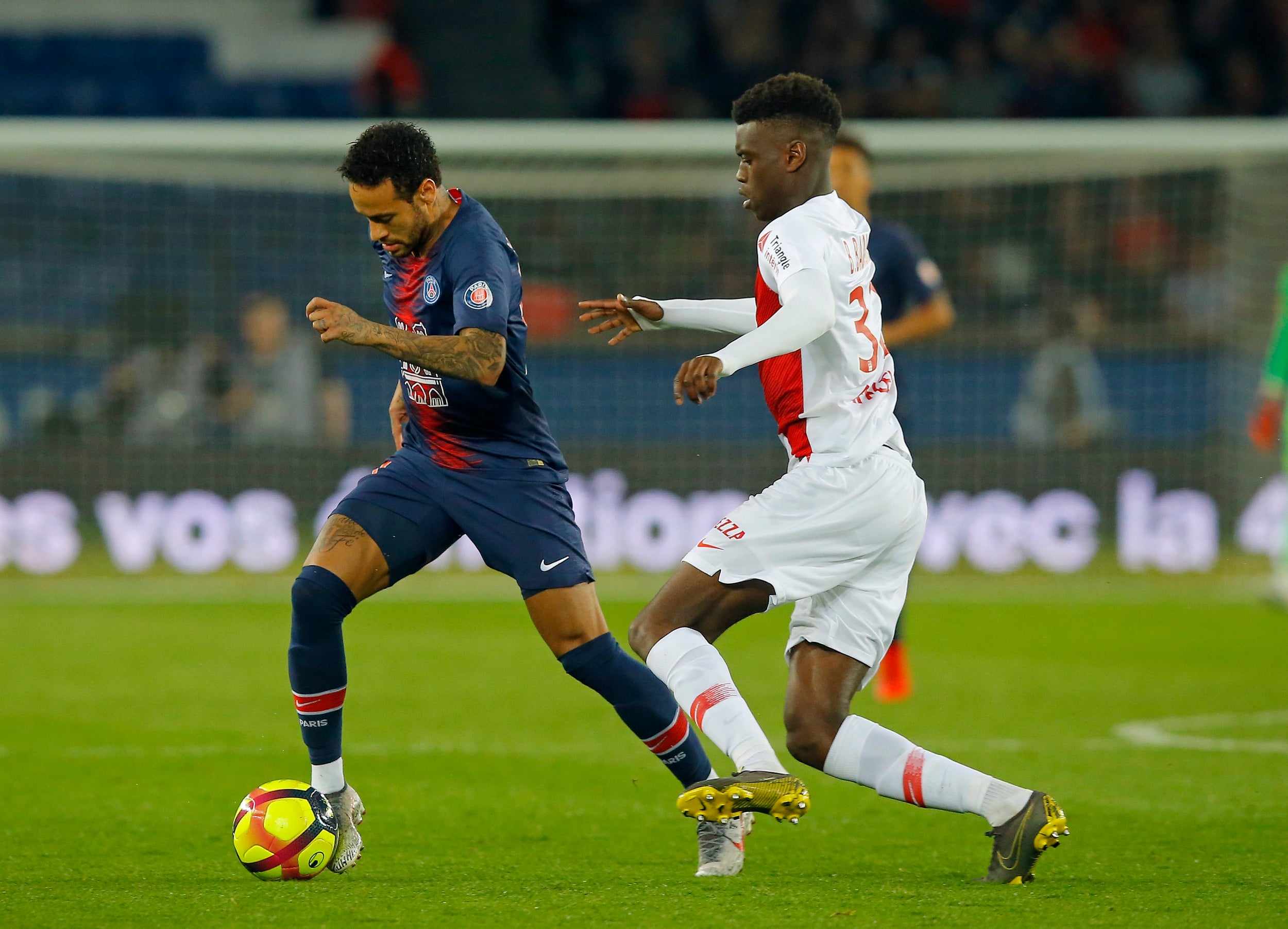 21/51

31. Benoit Badiashile, 18, Monaco – £12.2m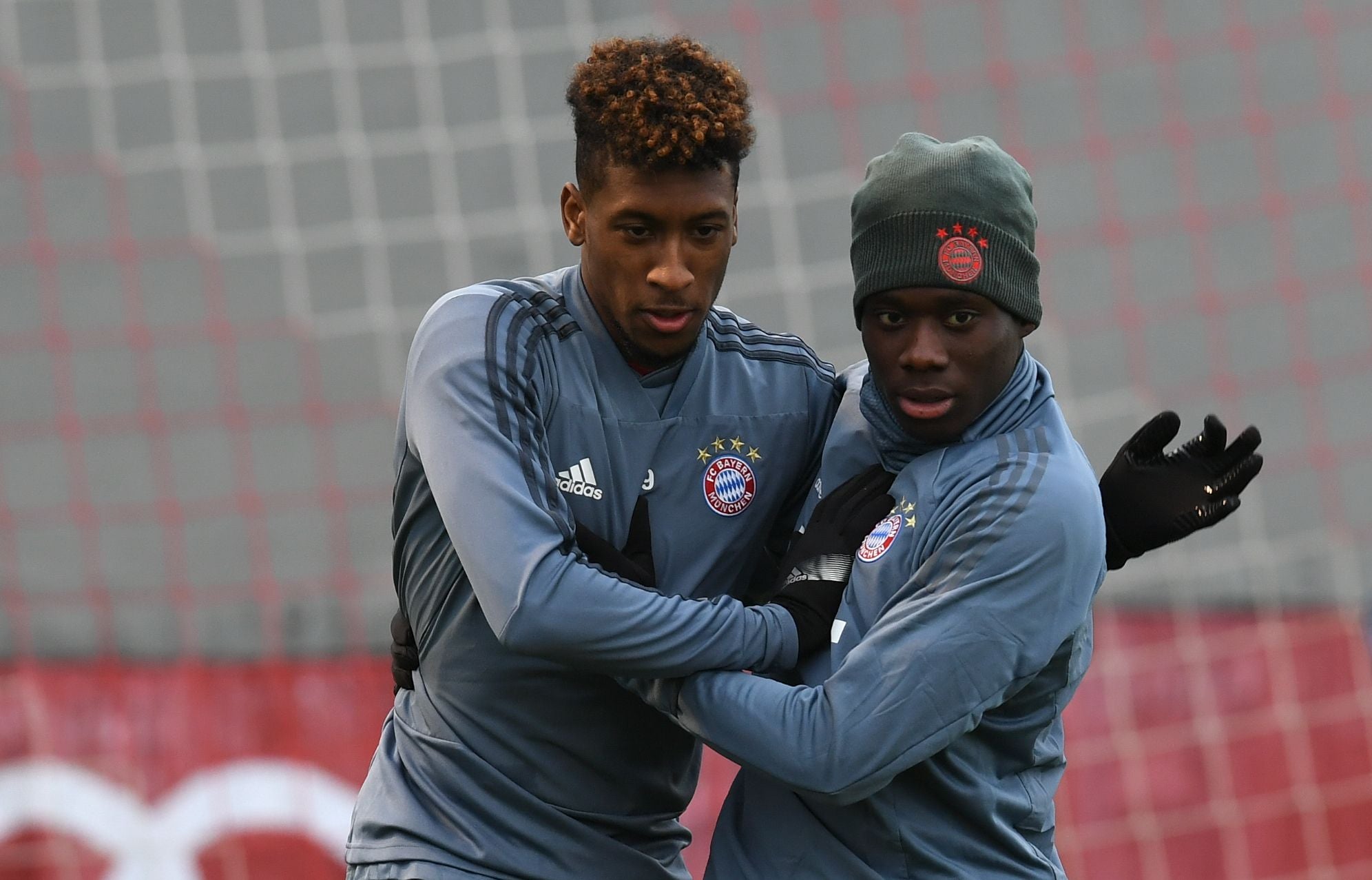 22/51

30. Alphonso Davies, 18, Bayern Munich – £12.8m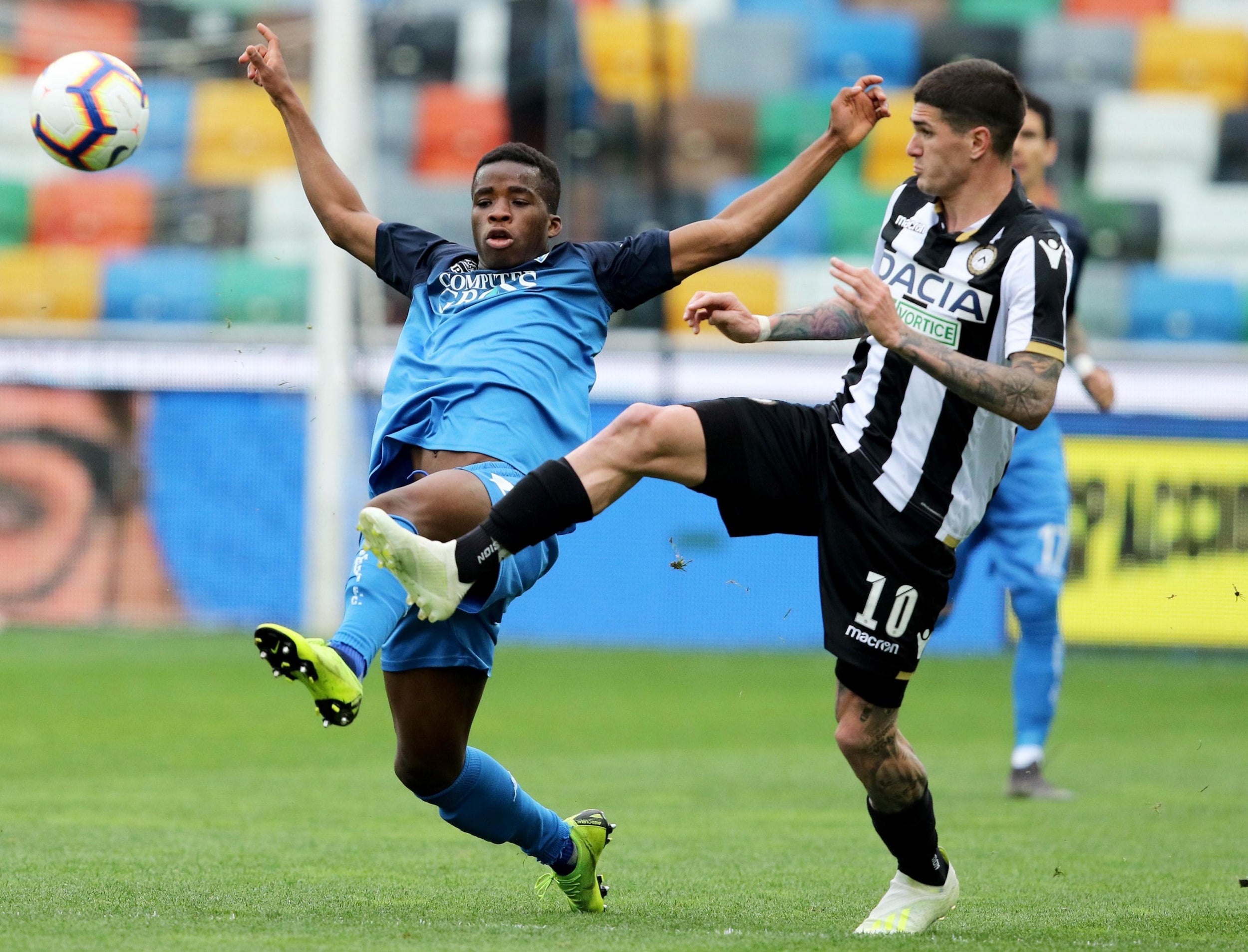 23/51

29. Hamed Traore, 19, Empoli – £12.9m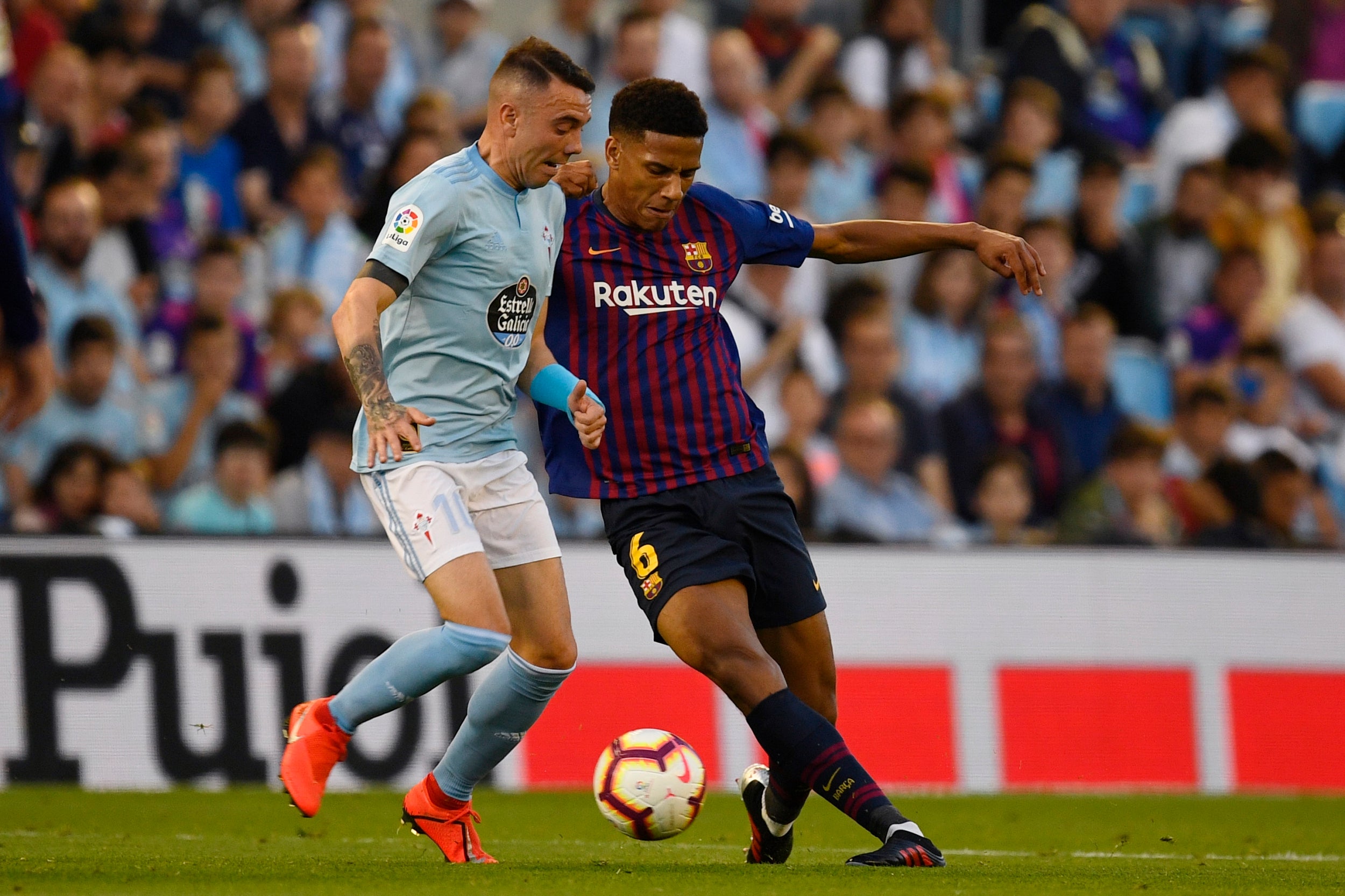 24/51

28. Jean-Clair Todibo, 19, Barcelona – £13m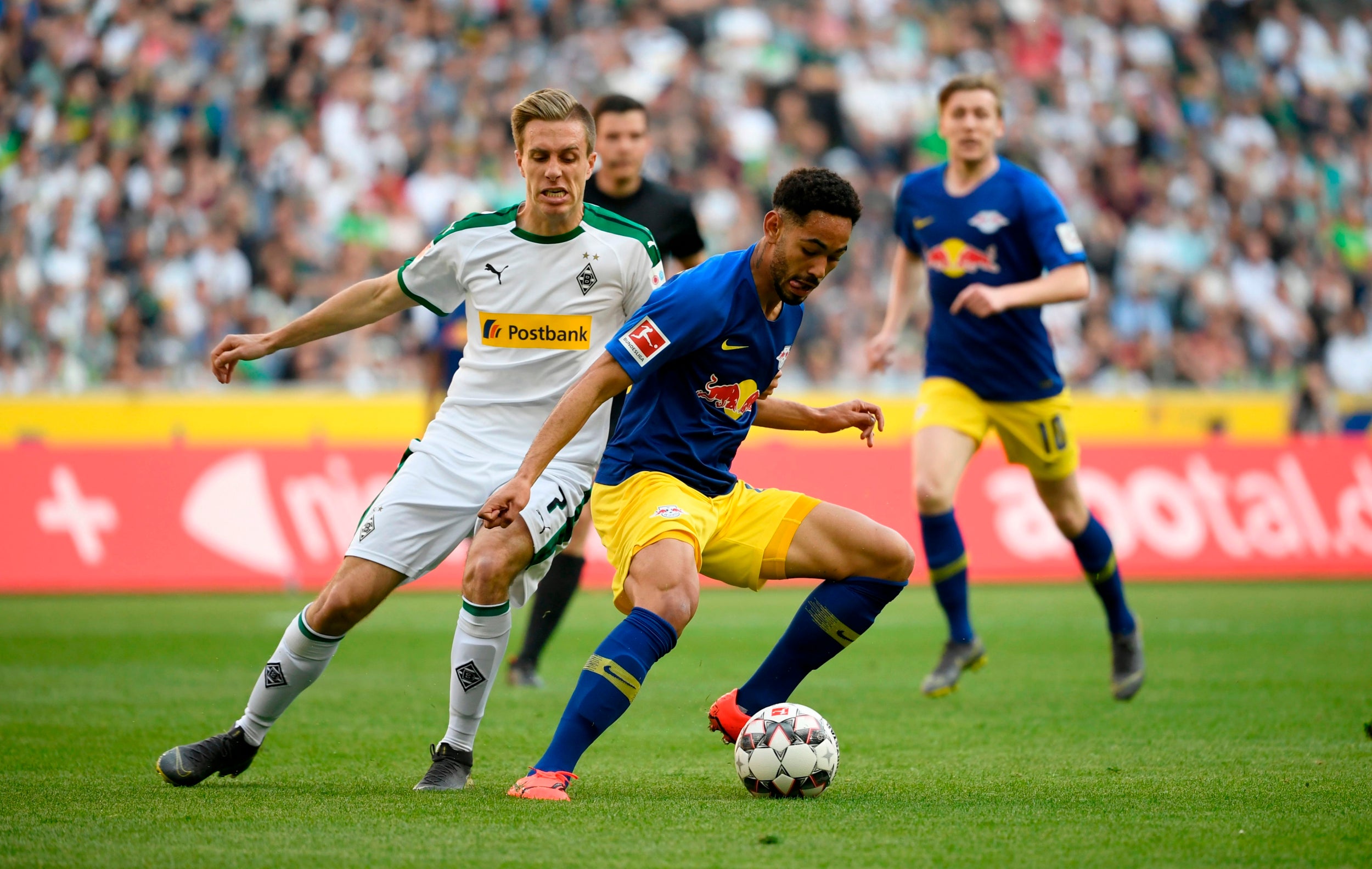 25/51

26. Matheus Cunha, 19, RB Leipzig – £13.3m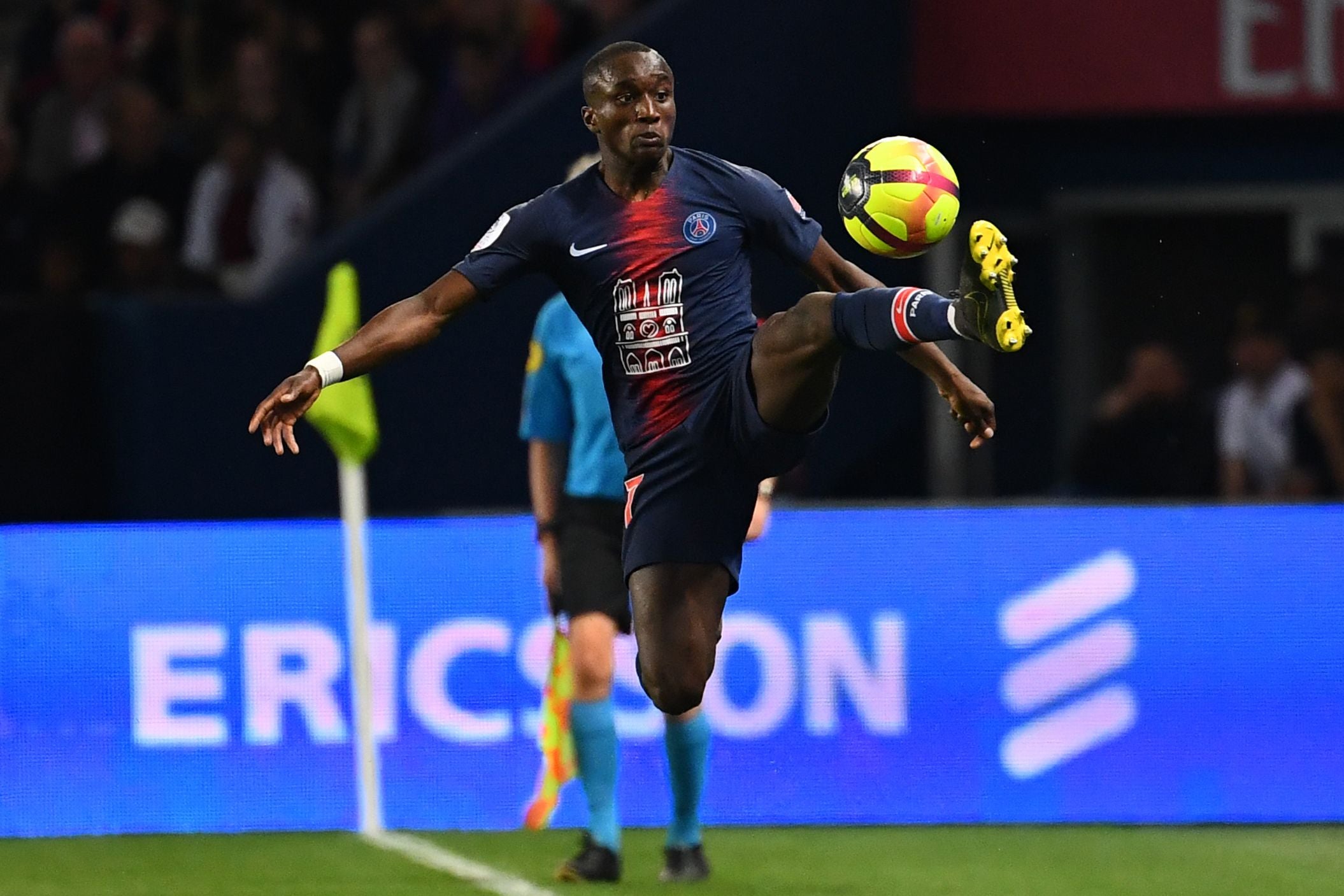 26/51

26. Moussa Diaby, 19, PSG –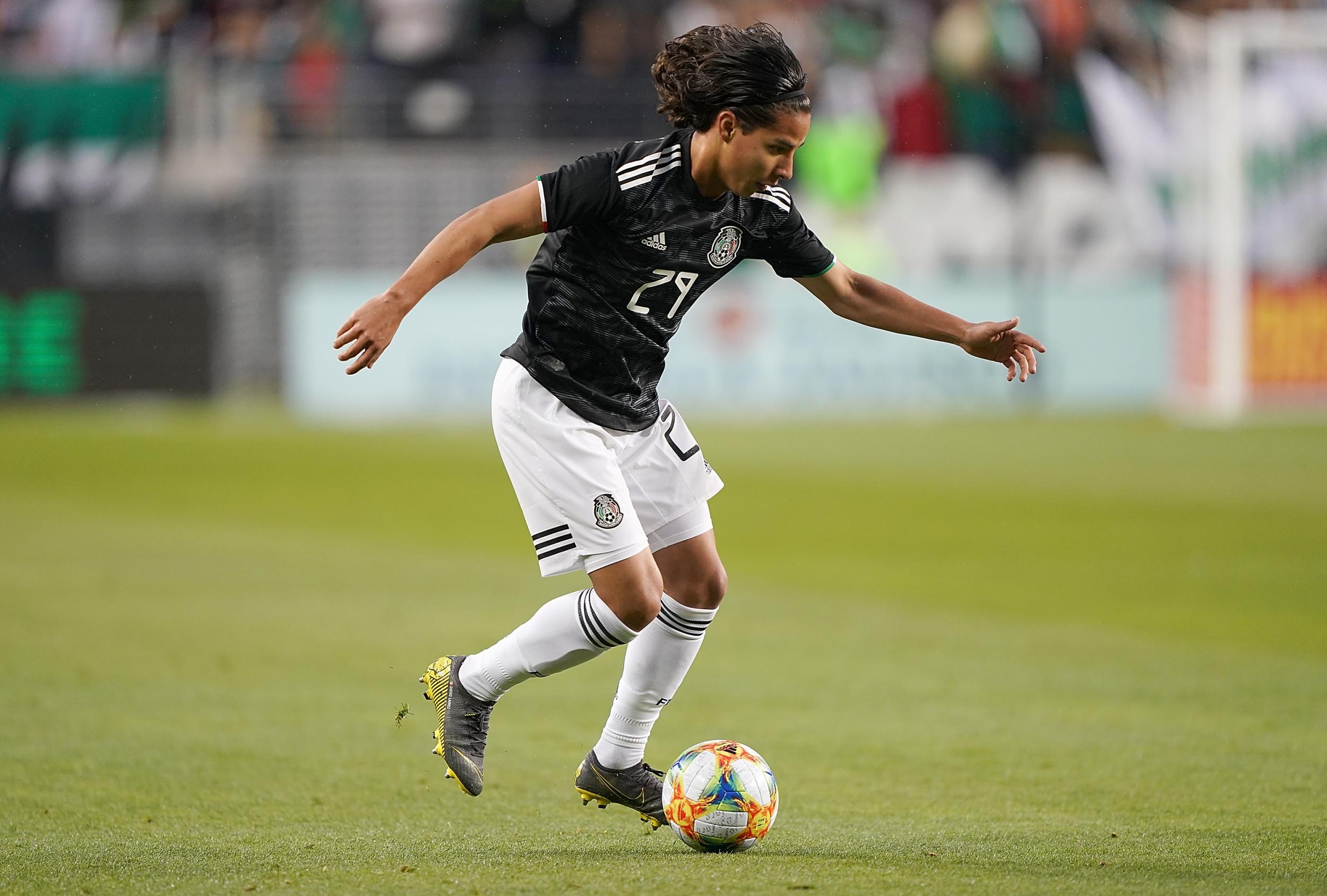 27/51

25. Diego Lainez, 18. Real Betis – £13.7m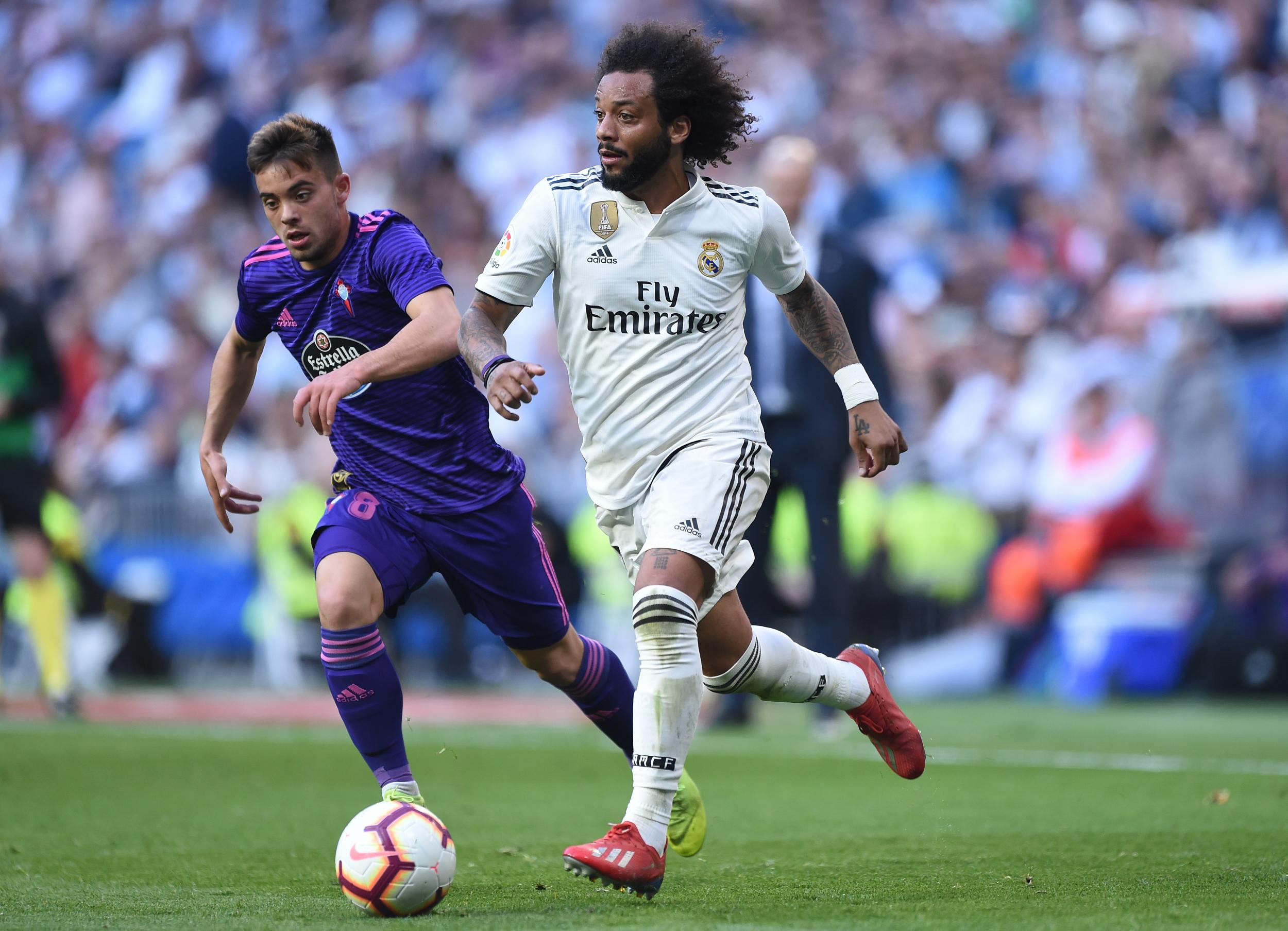 28/51

24. Fran Beltran, 20, Celta Vigo – £14.7m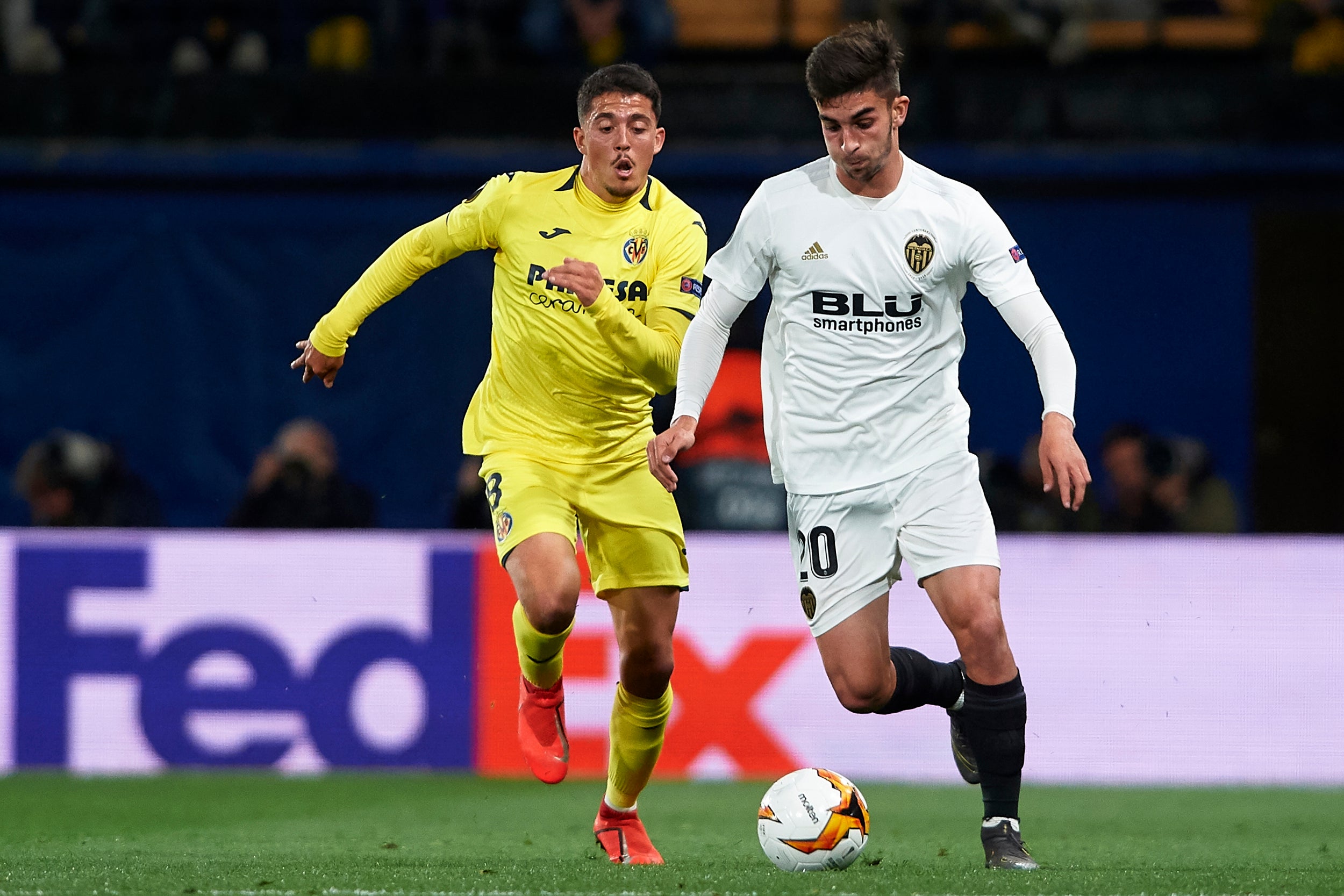 29/51

23. Ferran Torres, 19, Valencia – £15.3m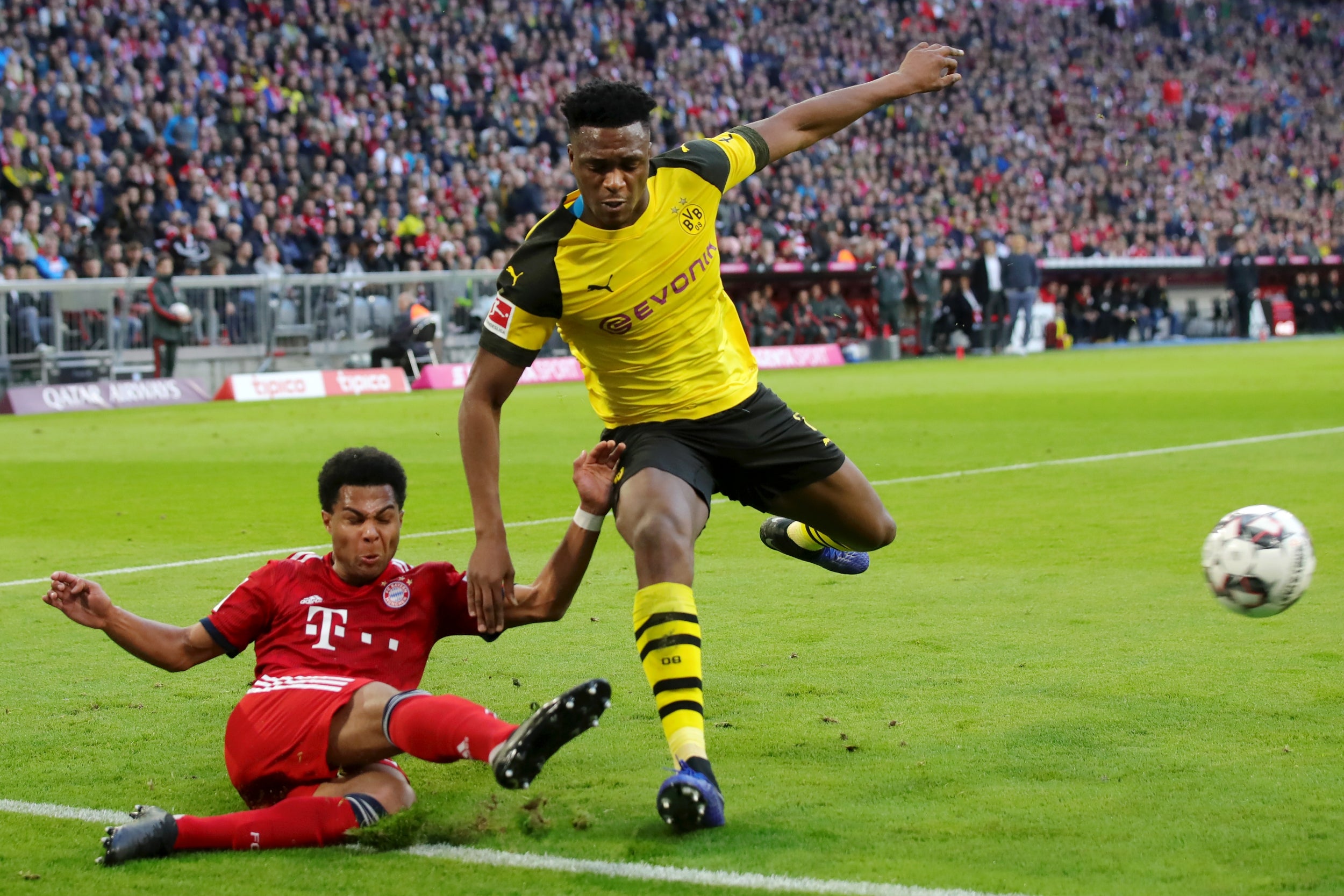 30/51

22. Dan-Axel Zagadou, 19, Borussia Dortmund – £16.7m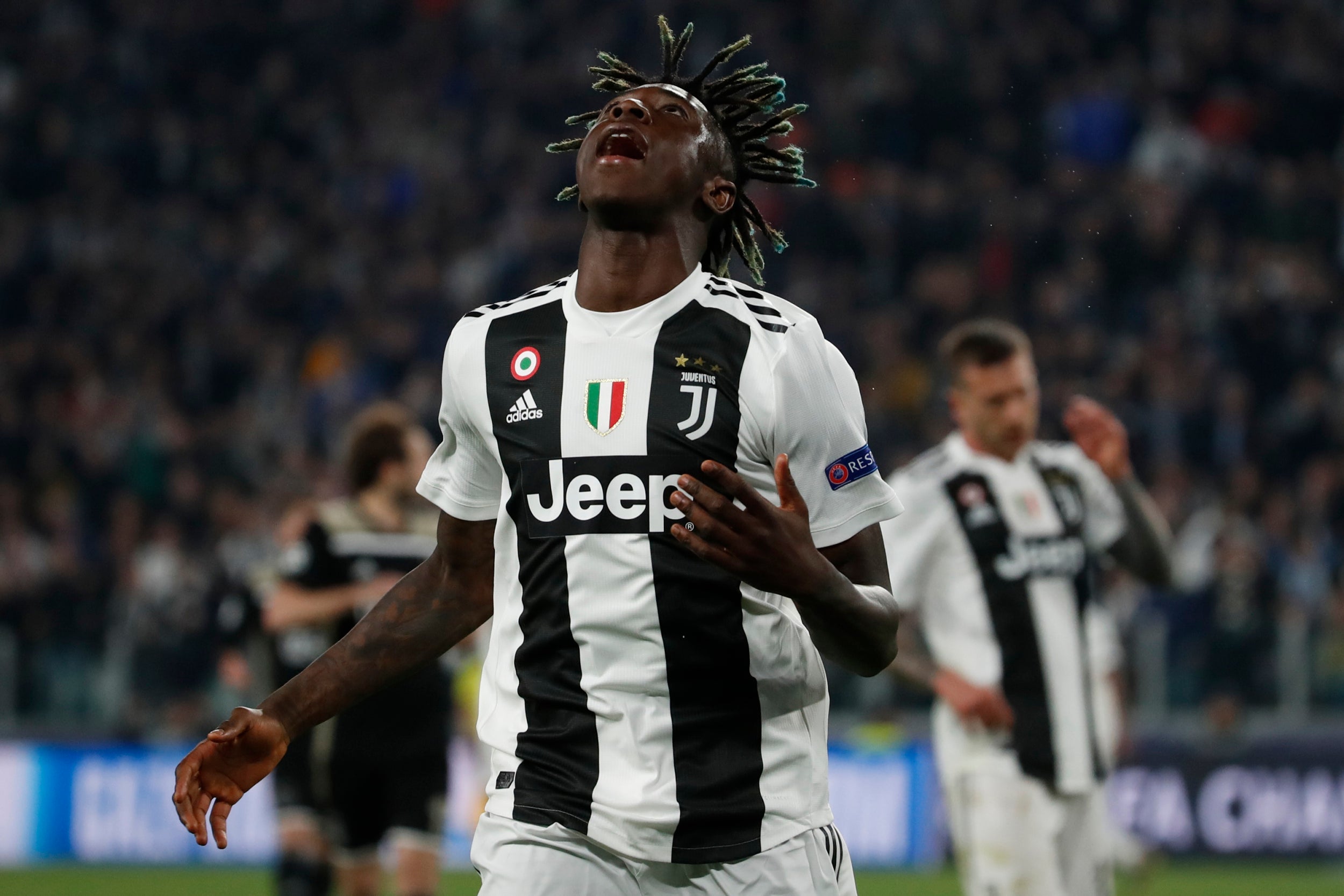 31/51

20. Moise Kean, 19, Juventus – £17.35m
32/51

20. Callum Hudson-Odoi, 18, Chelsea – £17.35m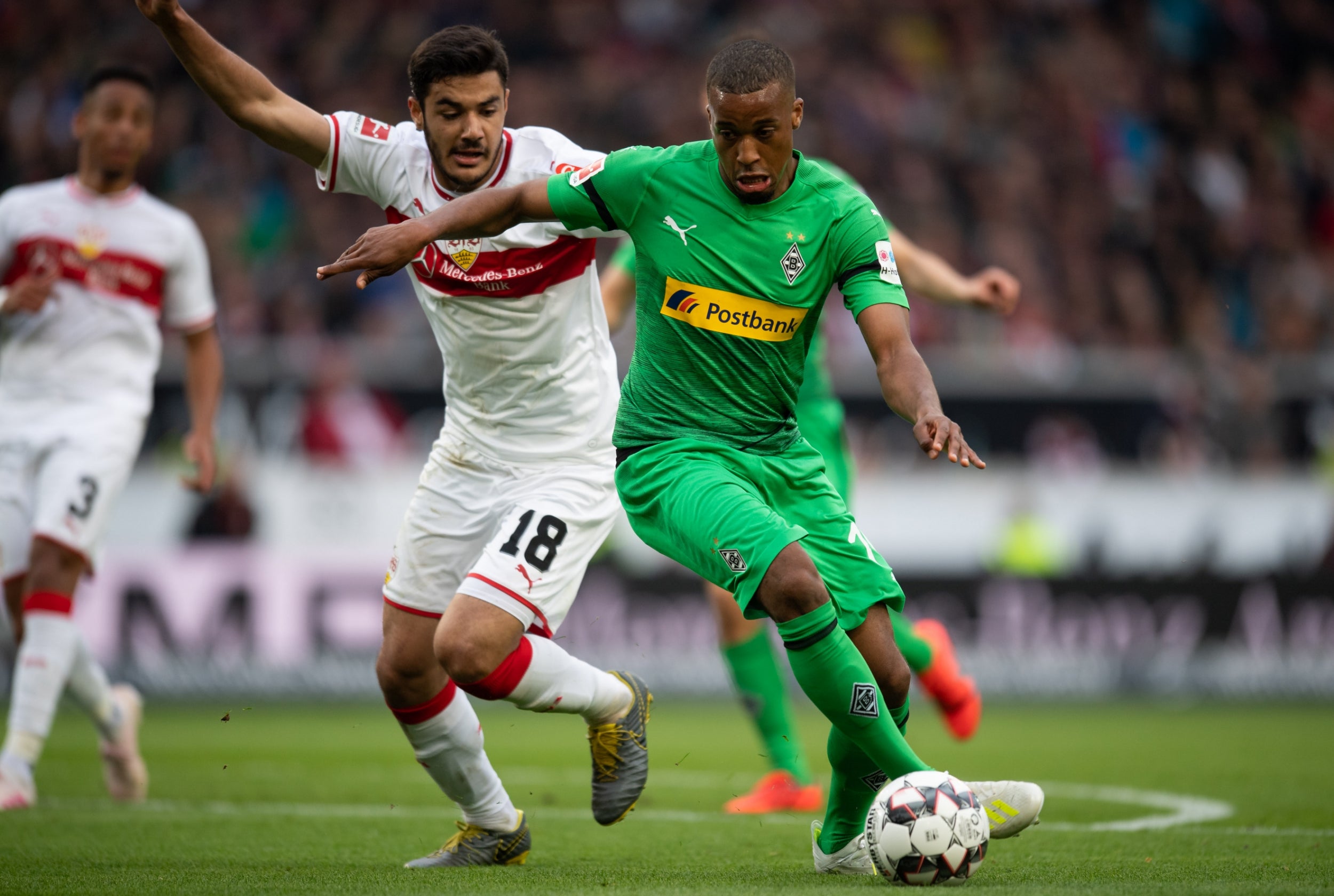 33/51

19. Ozan Kabak, 19, Stuttgart – £17.8m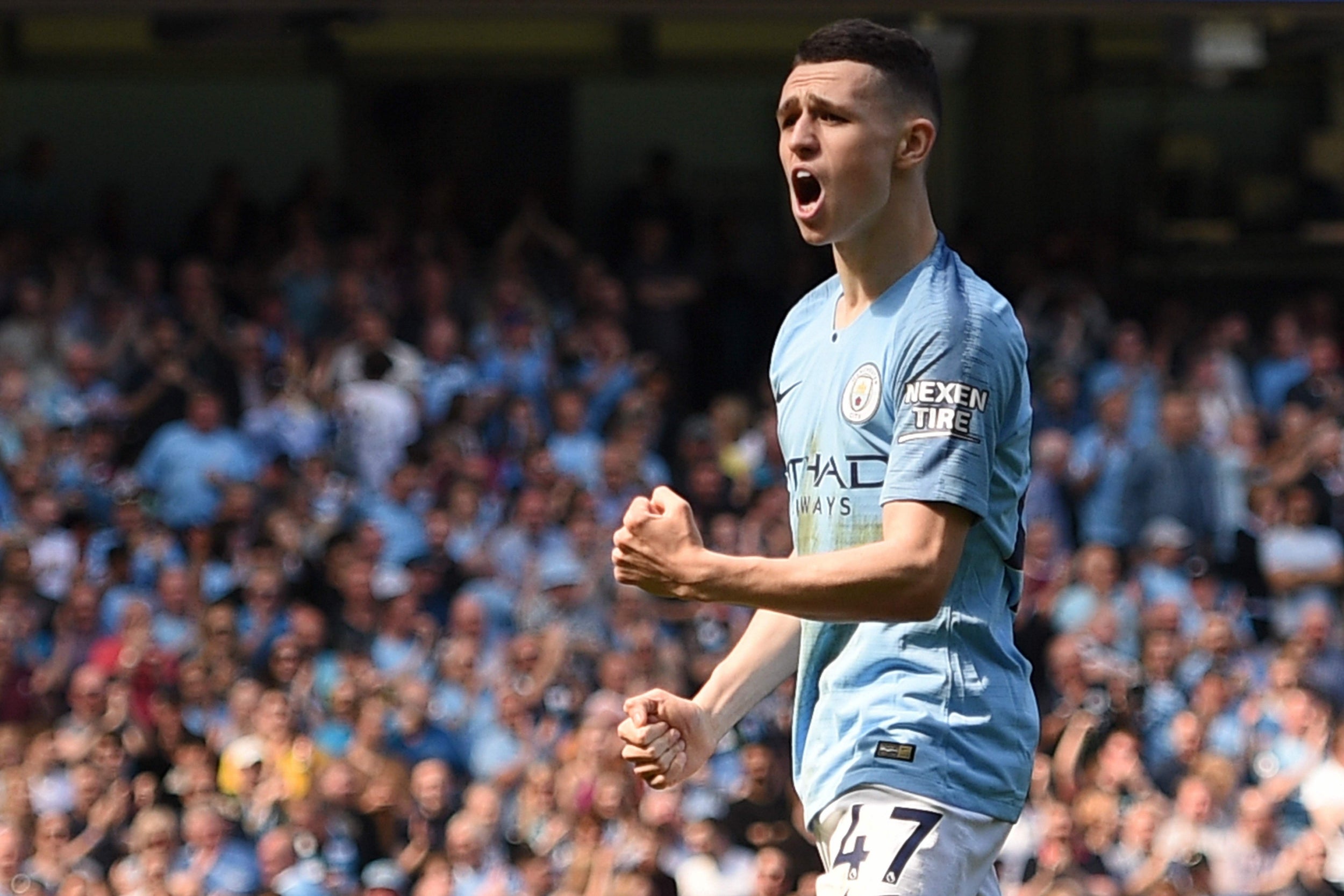 34/51

18. Phil Foden, 18, Man City – £18.7m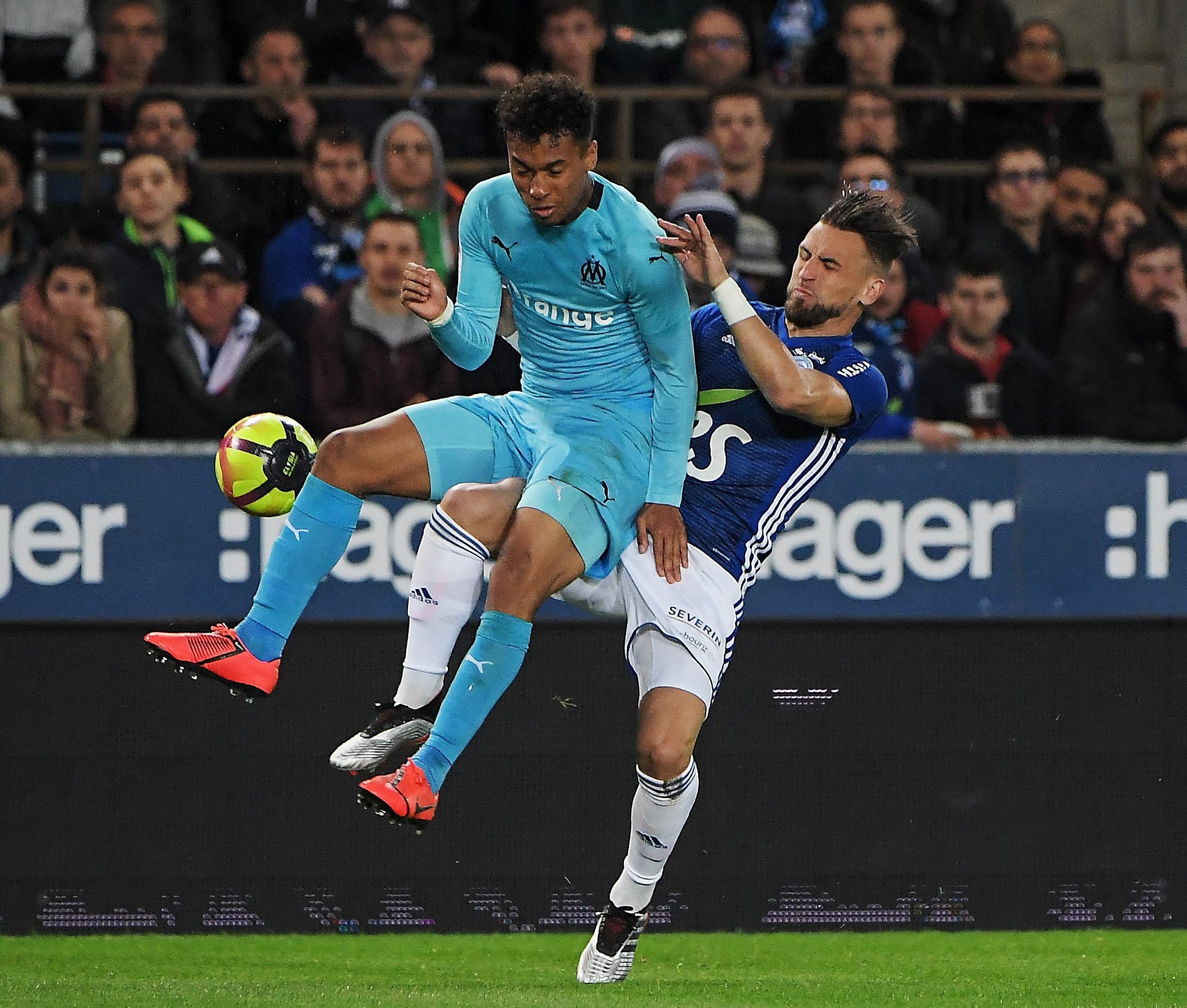 35/51

17. Boubacar Kamara, 19, Marseille – £22.7m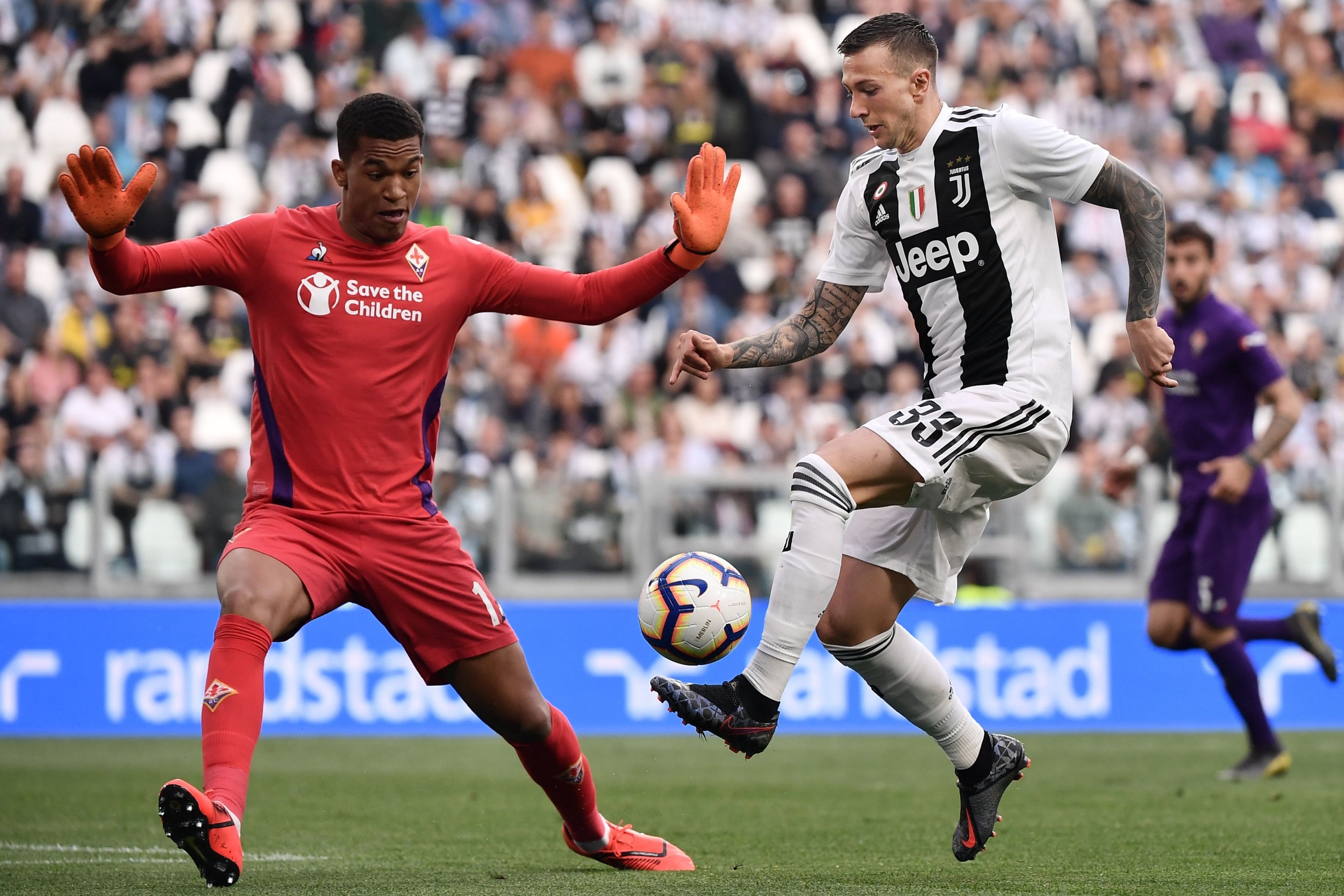 36/51

16. Alban Lafont, 20, Fiorentina – £24.2m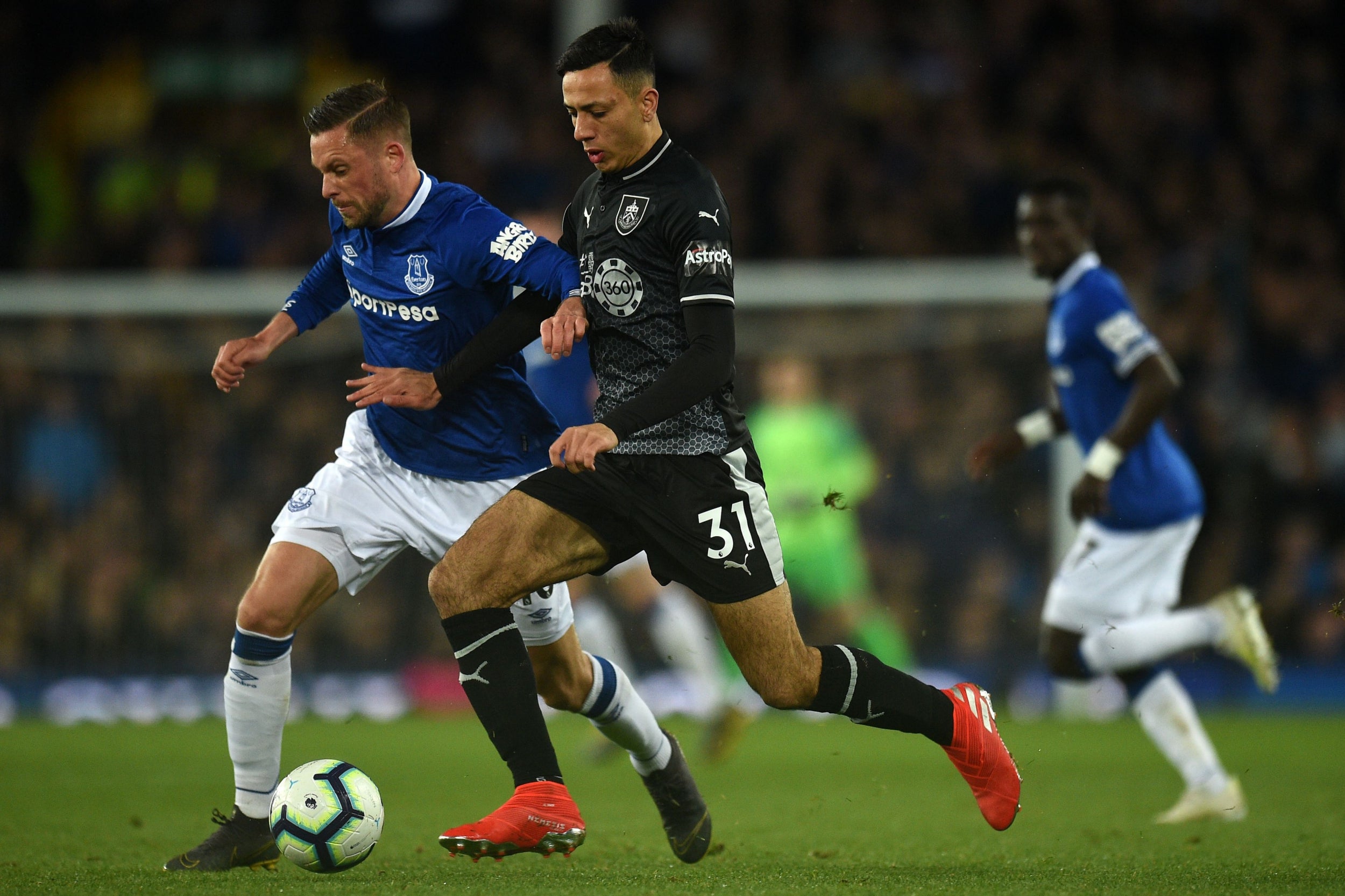 37/51

15. Dwight McNeil, 19, Burnley – £24.5m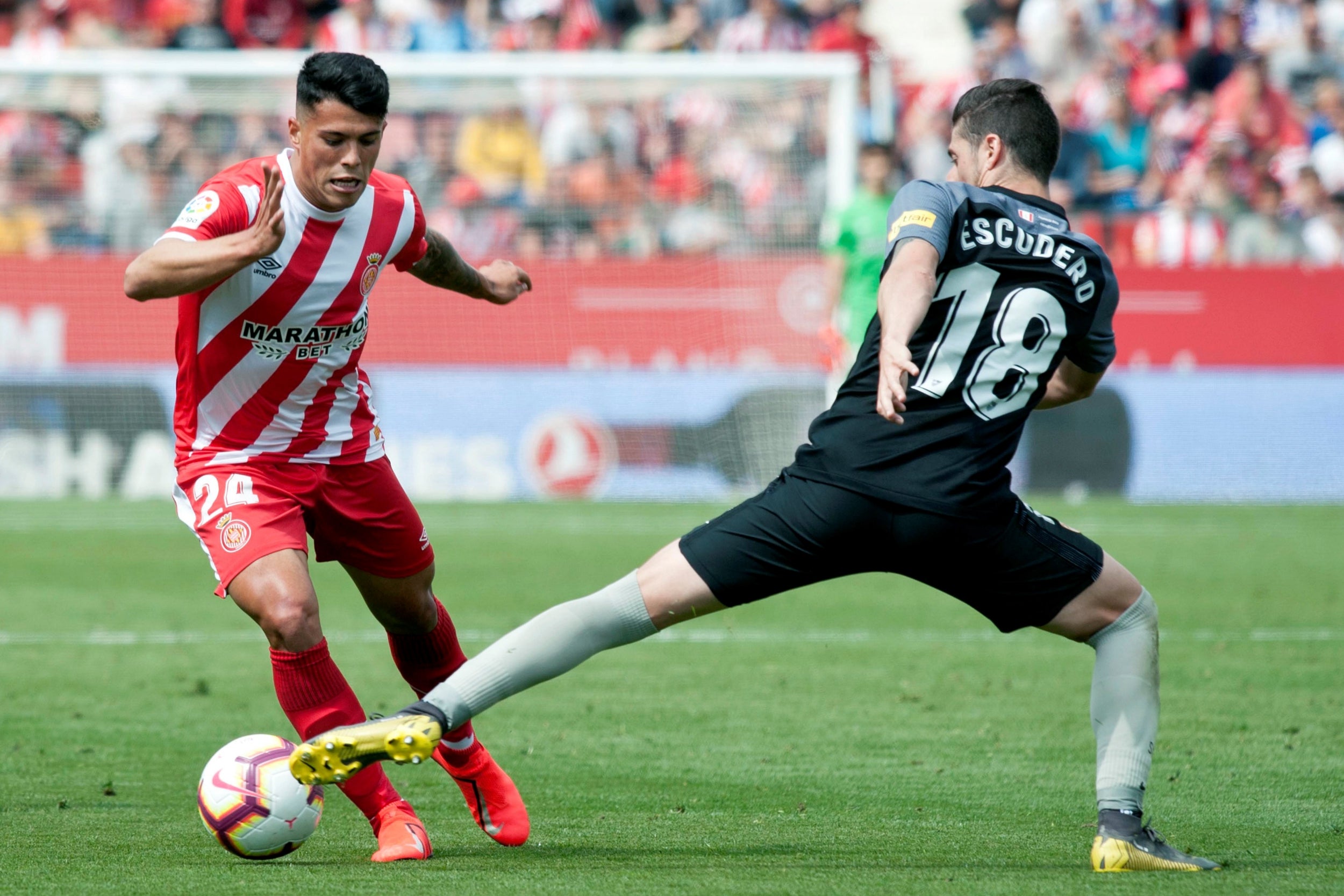 38/51

14. Pedro Porro, 19, Girona – £25.1m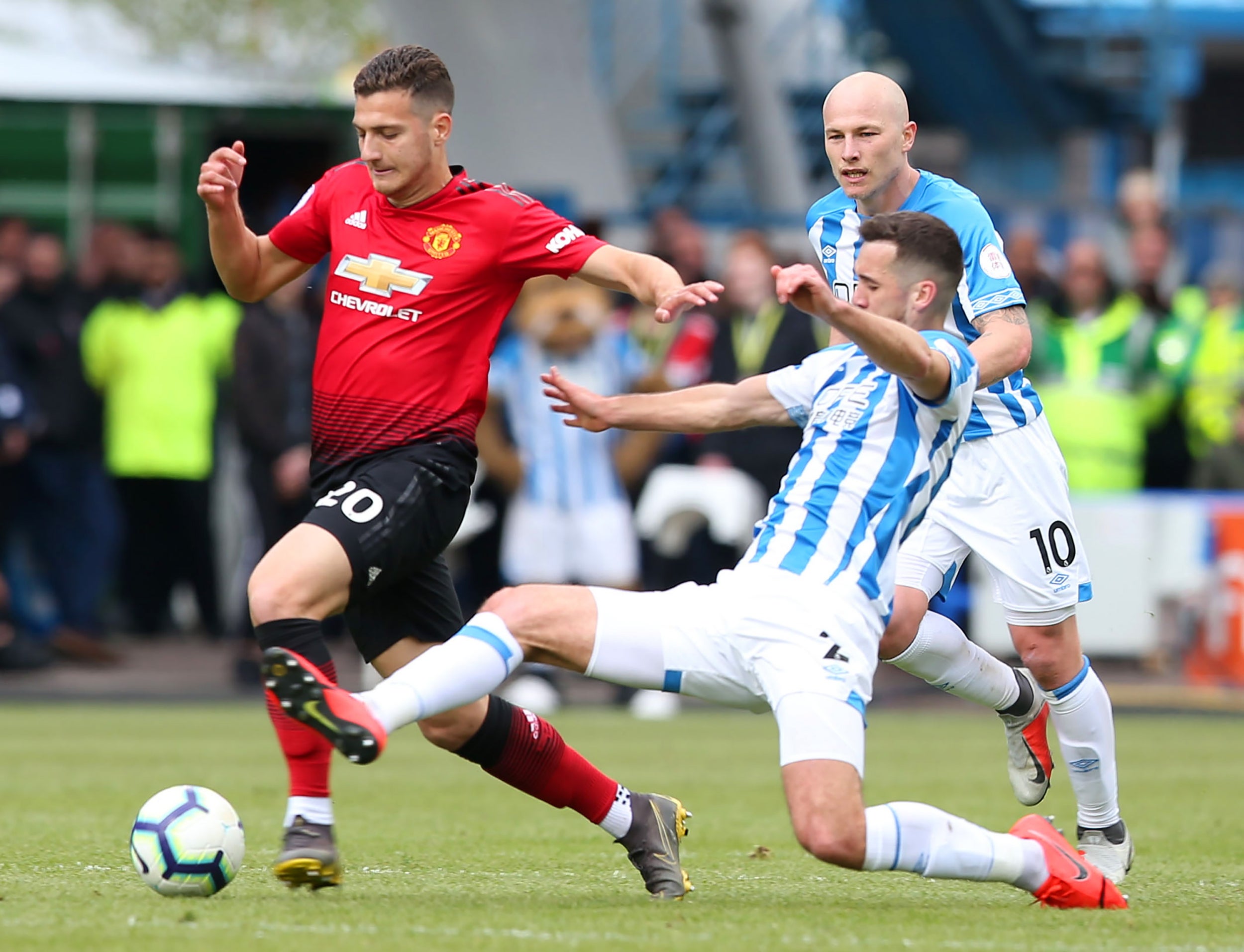 39/51

13. Diogo Dalot, 20, Manchester United – £25.8m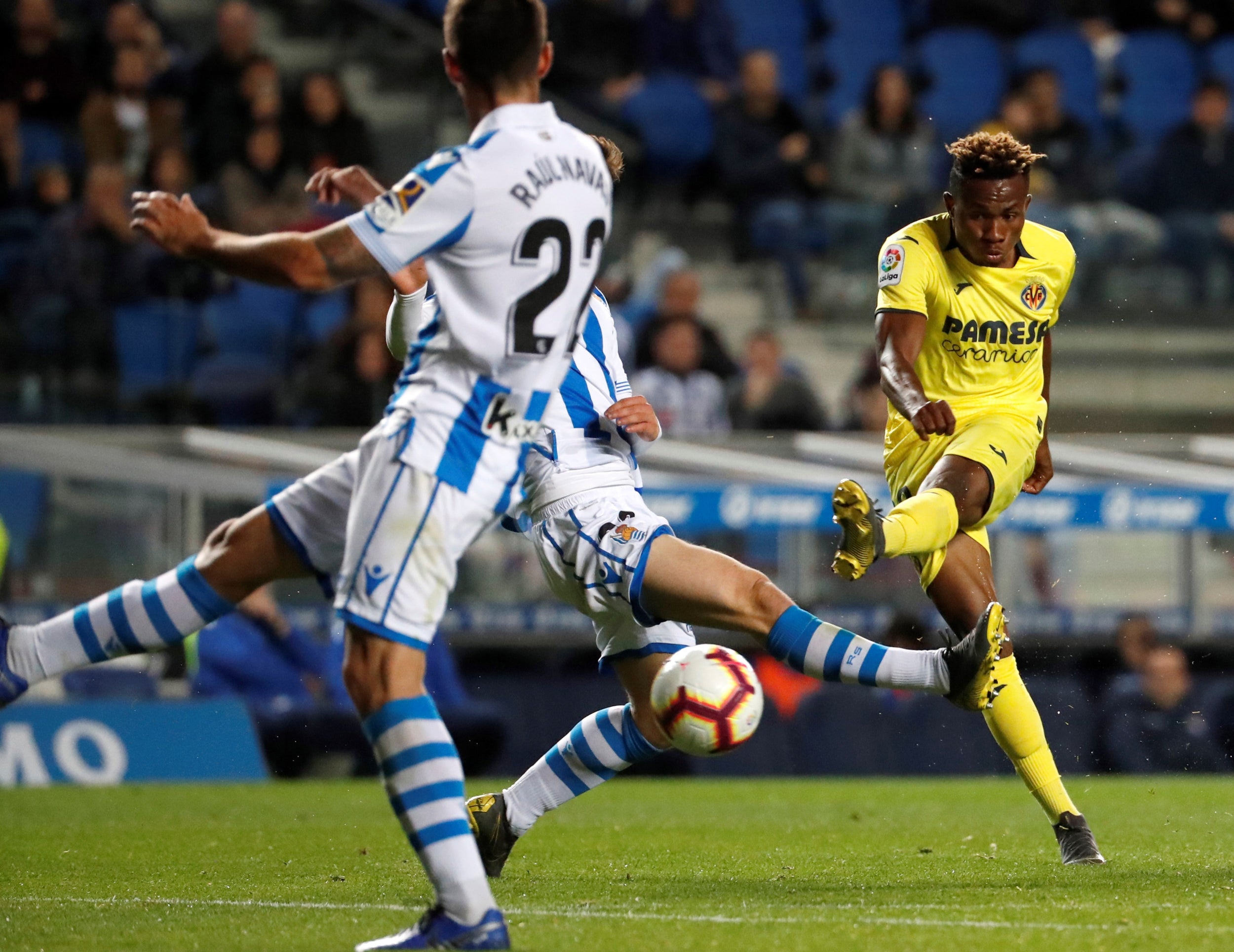 40/51

12. Samuel Chukwueze, 19, Villarreal – £29.9m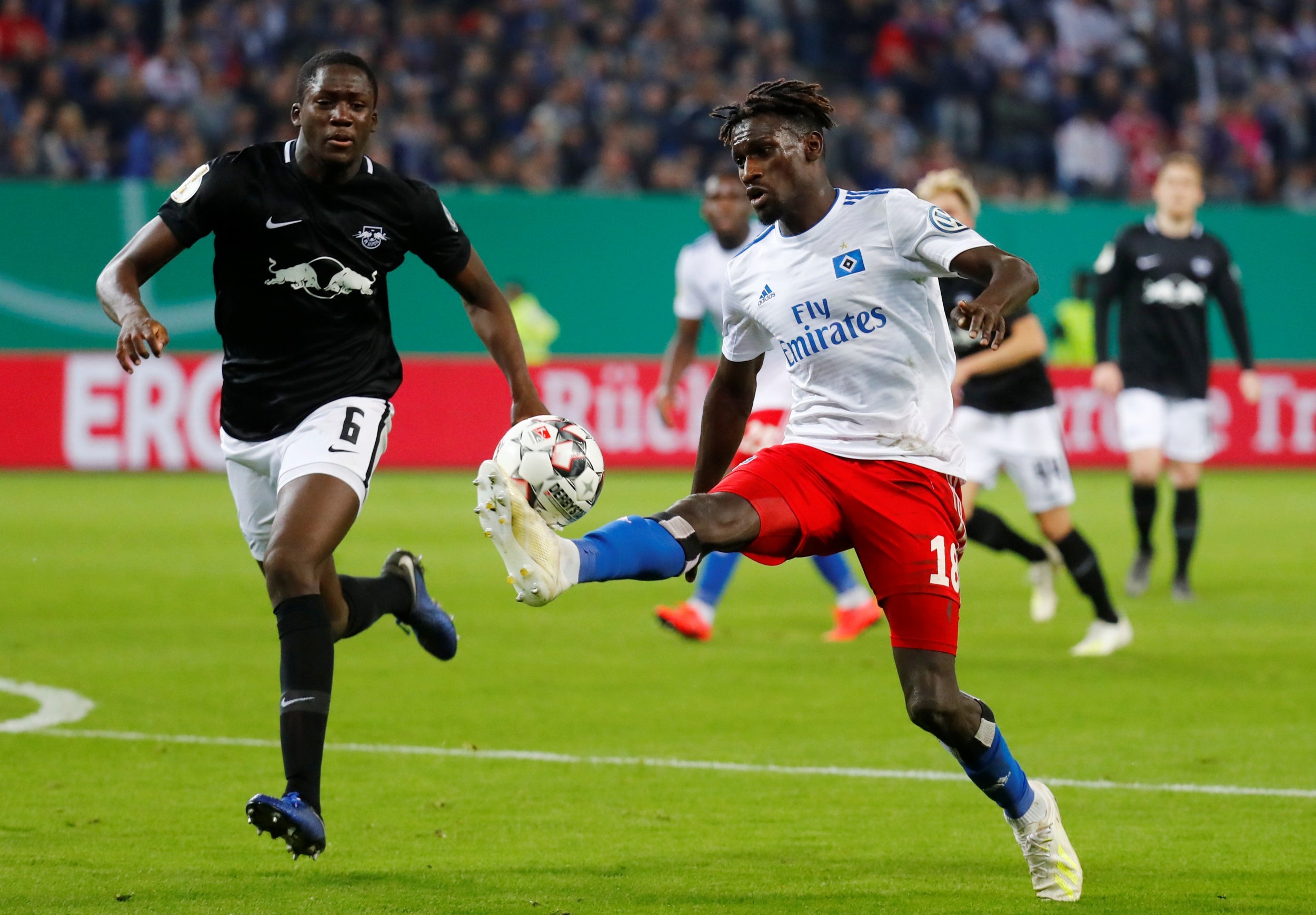 41/51

11. Ibrahima Konate, 20, RB Leipzig – £34.2m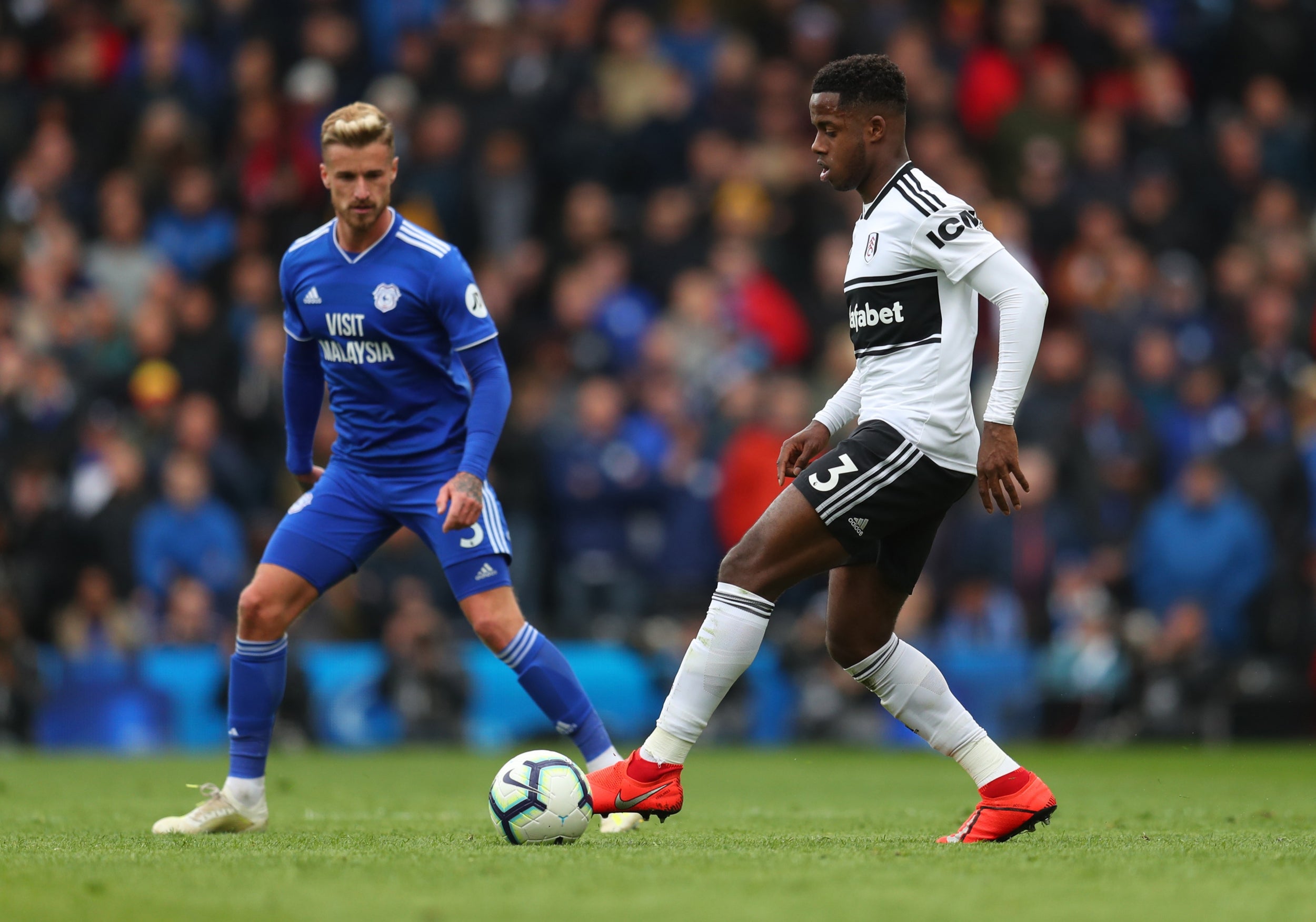 42/51

10. Ryan Sessegnon, 19, Fulham – £37.2m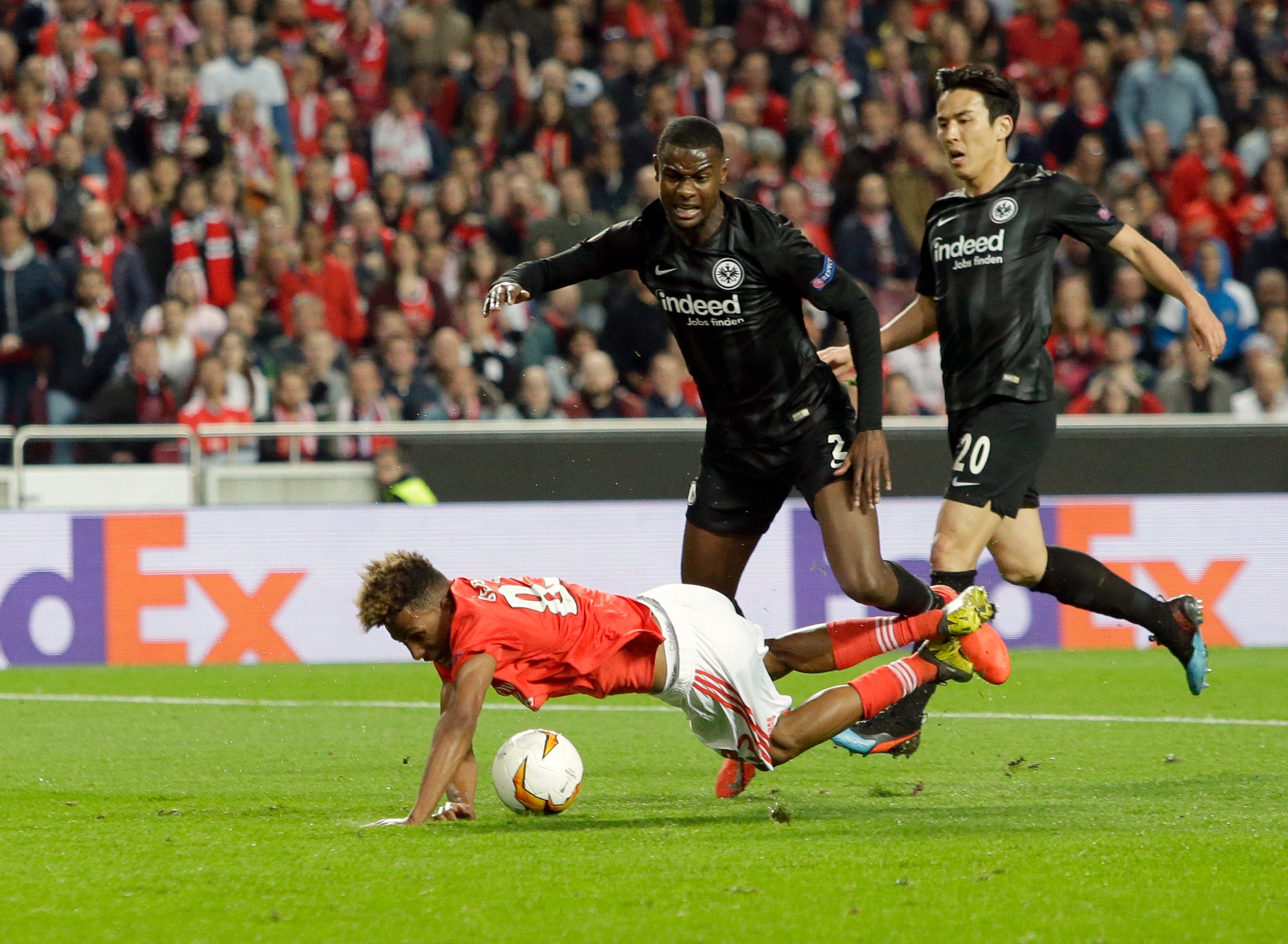 43/51

9. Evan N'Dicka, 19, Frankfurt – £37.7m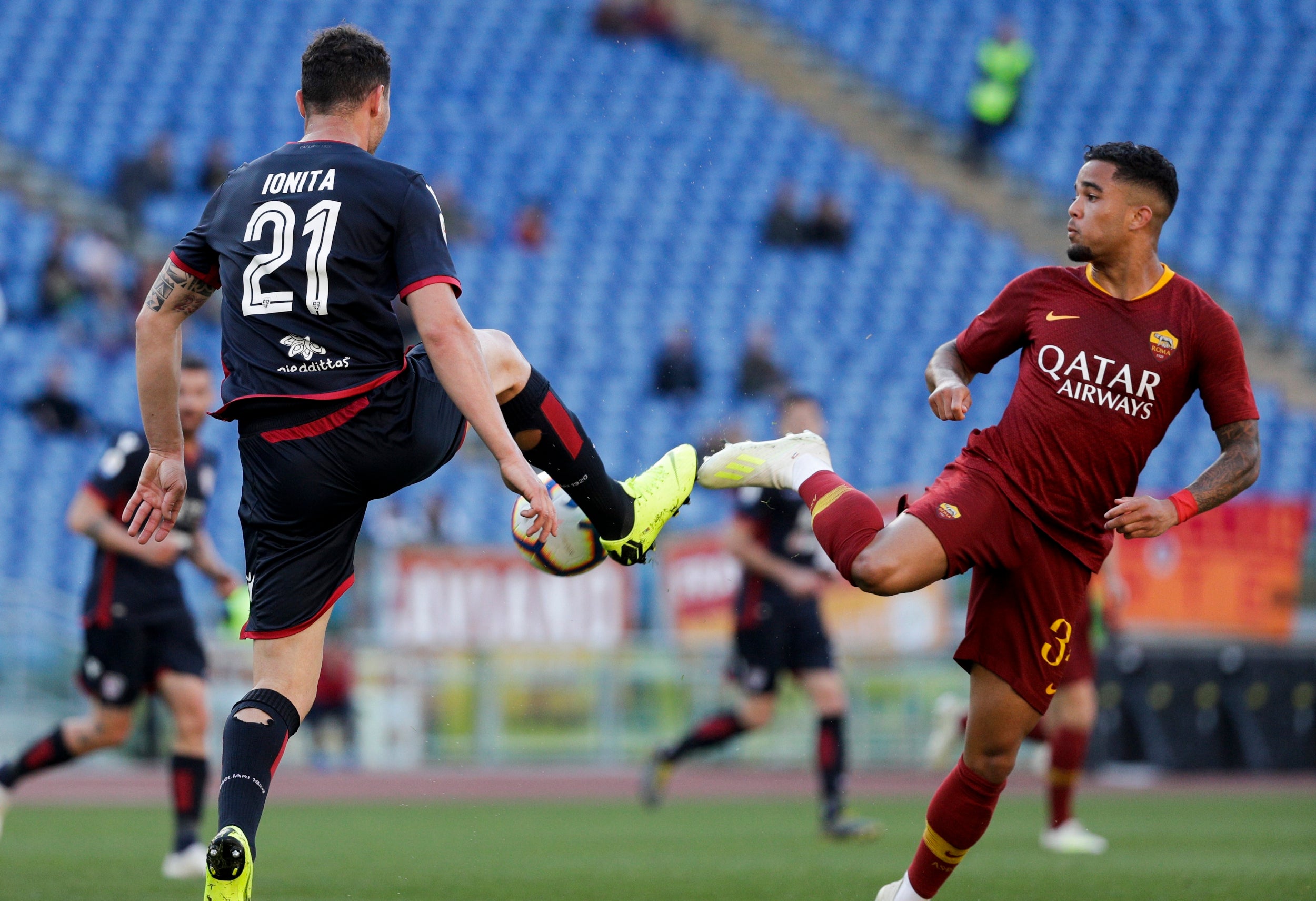 44/51

8. Justin Kluivert, 20, Roma – £37.9m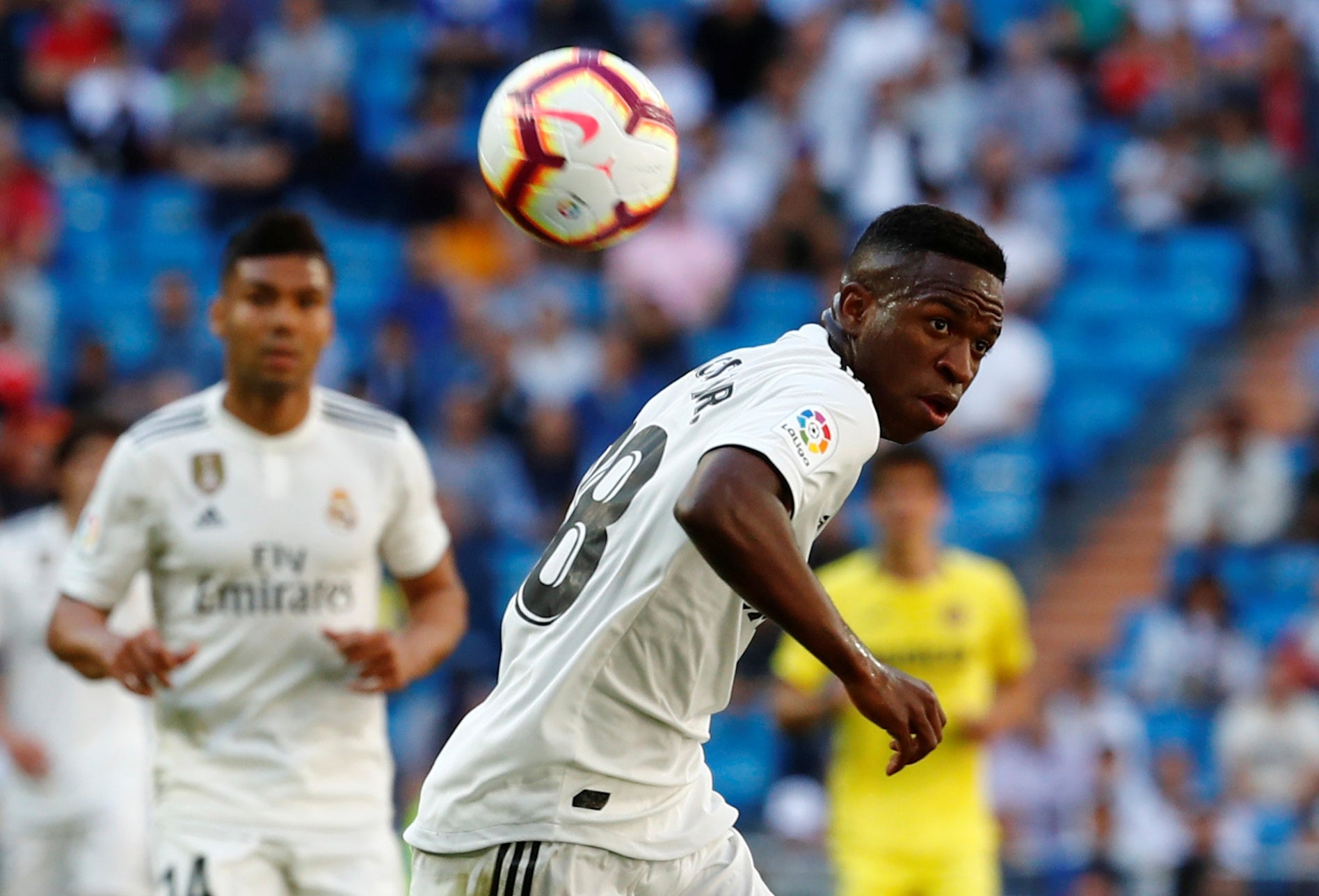 45/51

7. Vinicius Junior, 18, Real Madrid – £47m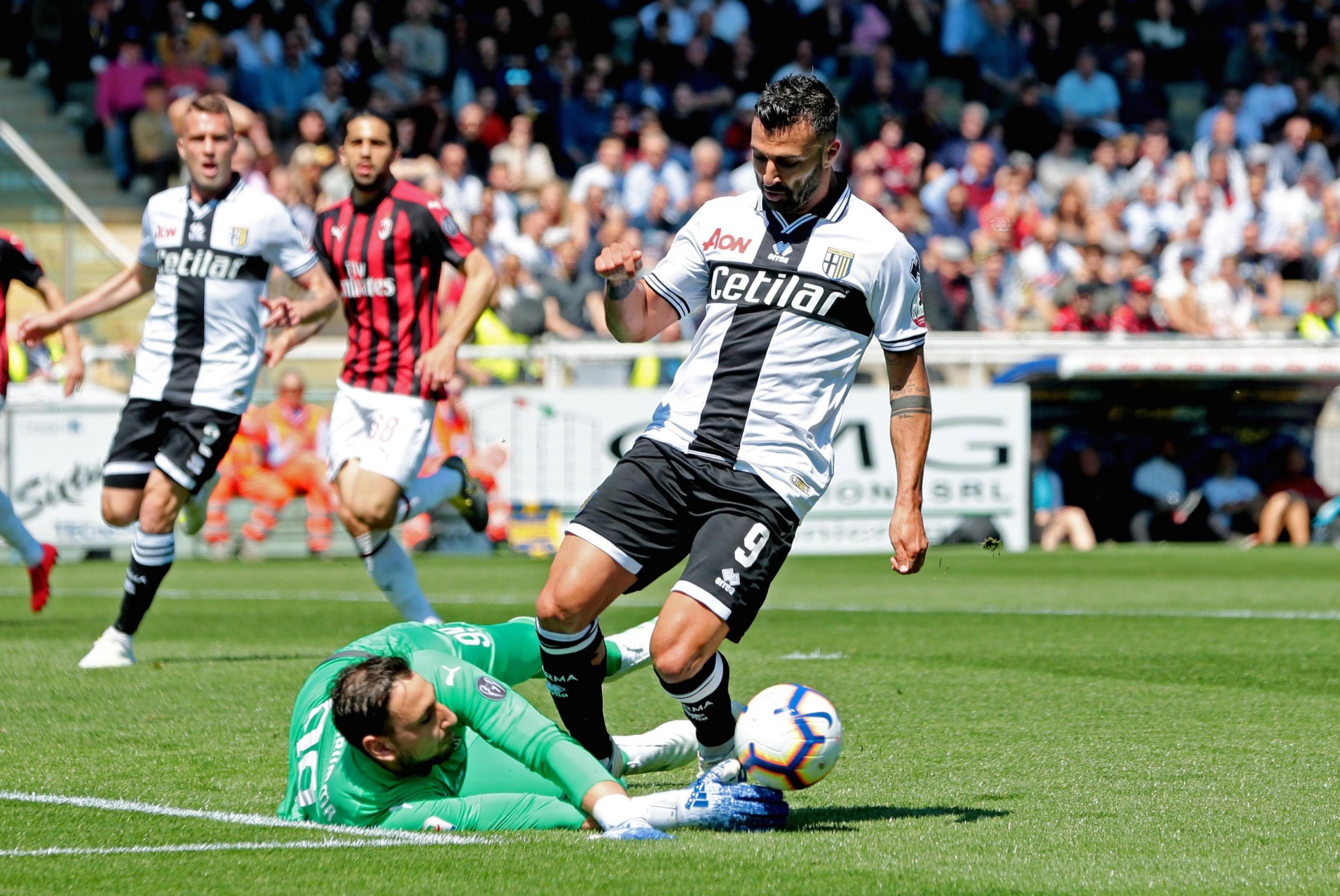 46/51

6. Gianluigi Donnarumma, 20, AC Milan – £50.8m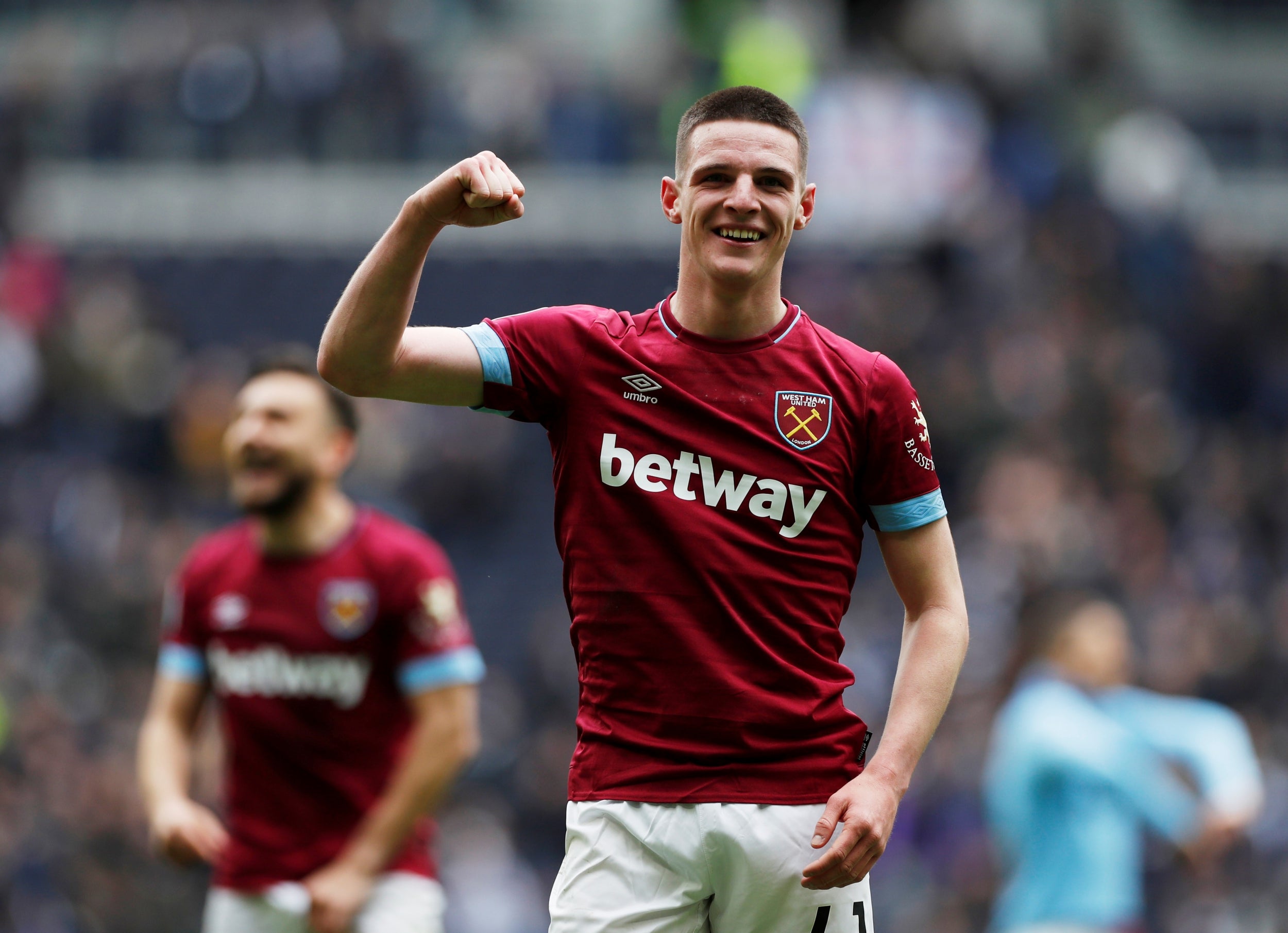 47/51

5. Declan Rice, 20, West Ham – £54.9m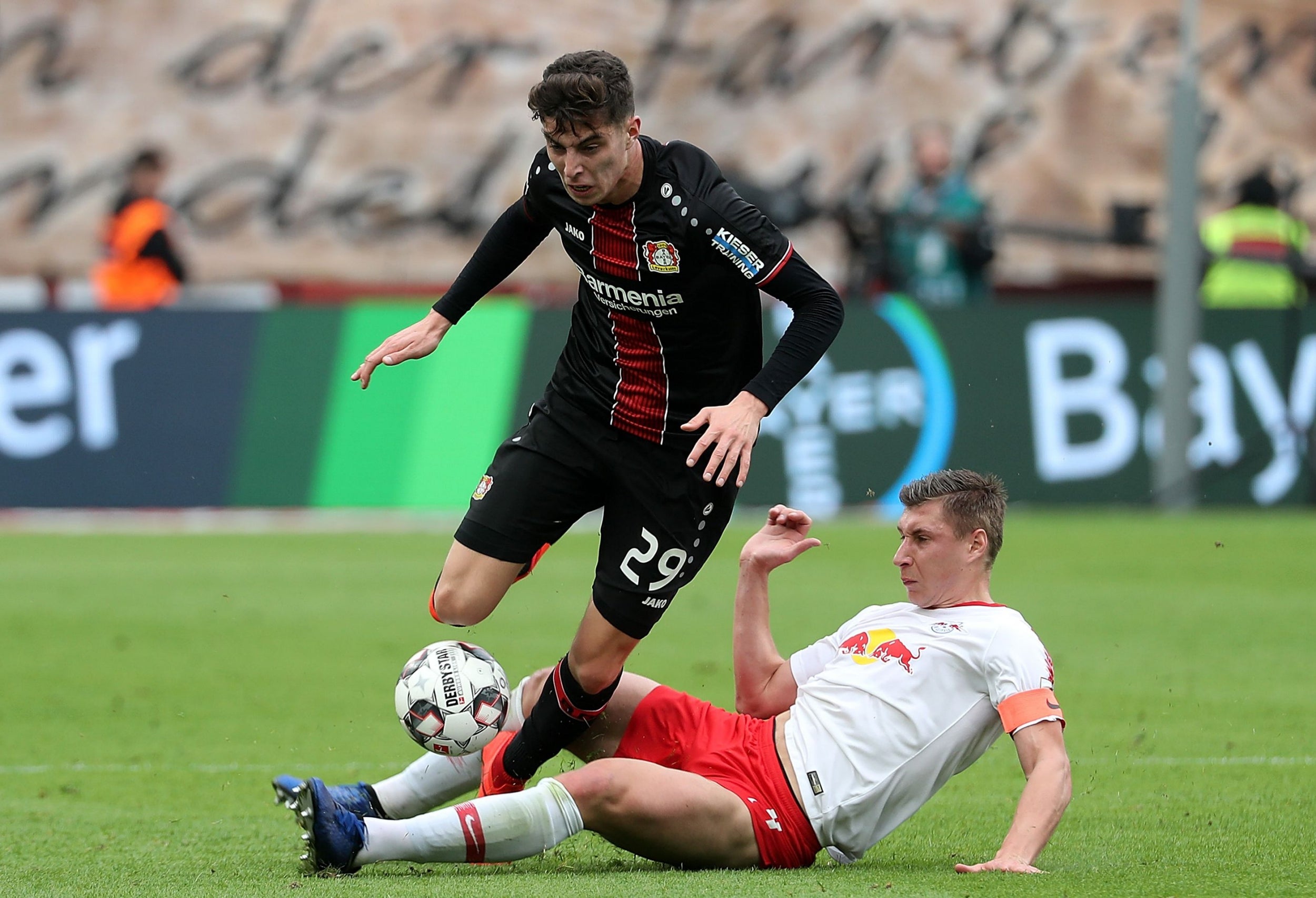 48/51

4. Kai Havertz, 19, Bayer Leverkusen – £55m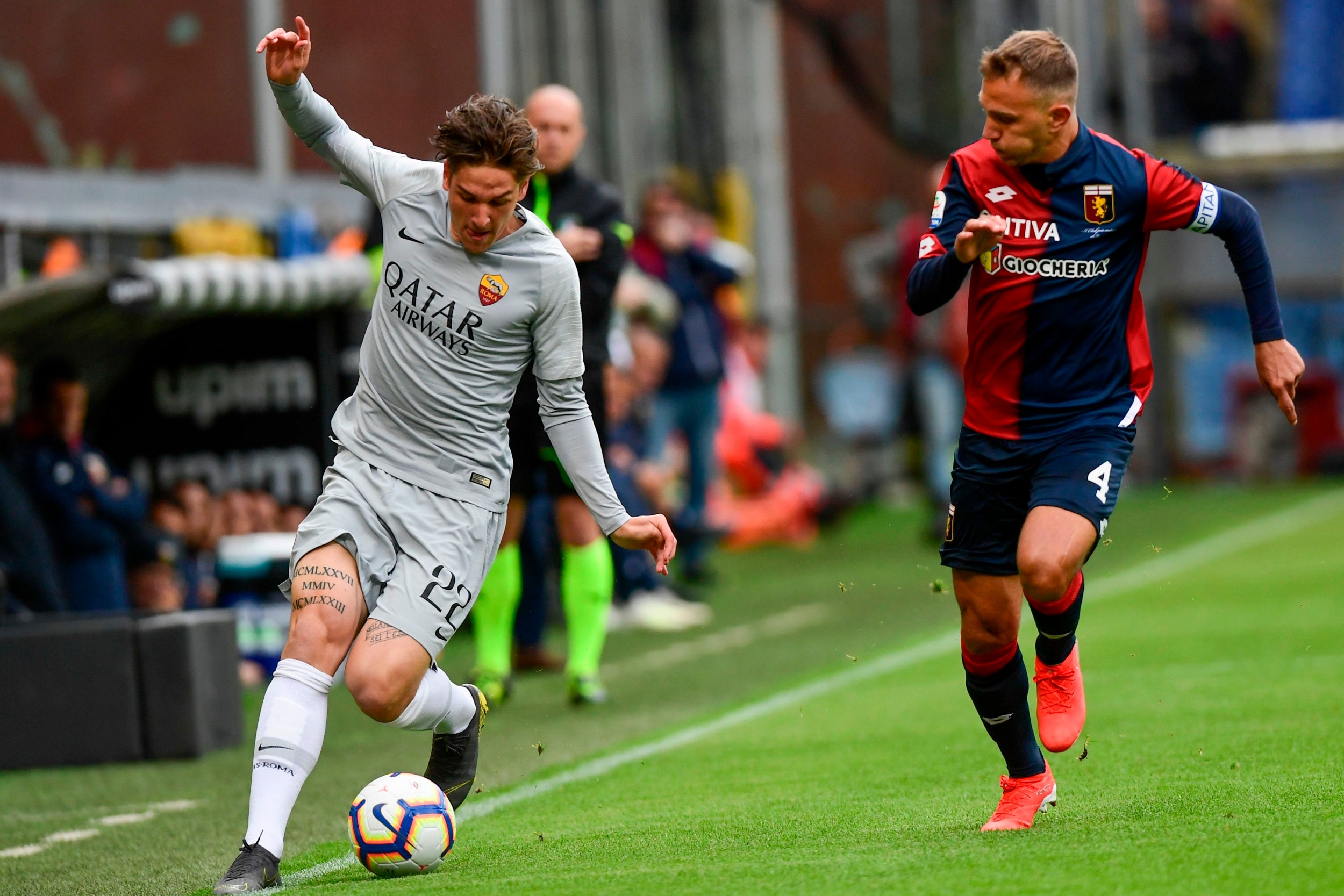 49/51

3. Nicolo Zaniolo, 19, Roma – £57.6m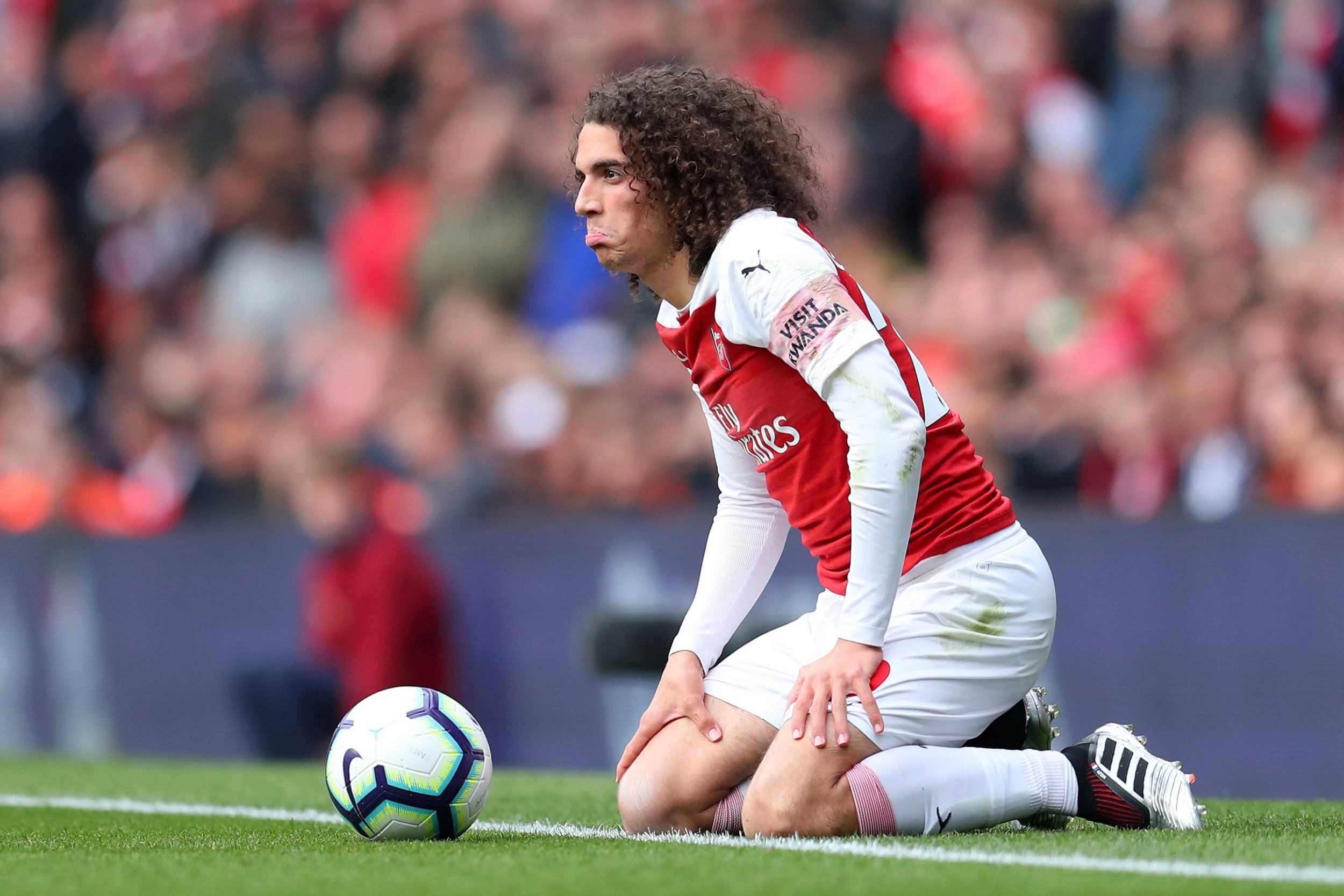 50/51

2. Matteo Guendouzi, 20, Arsenal – £60m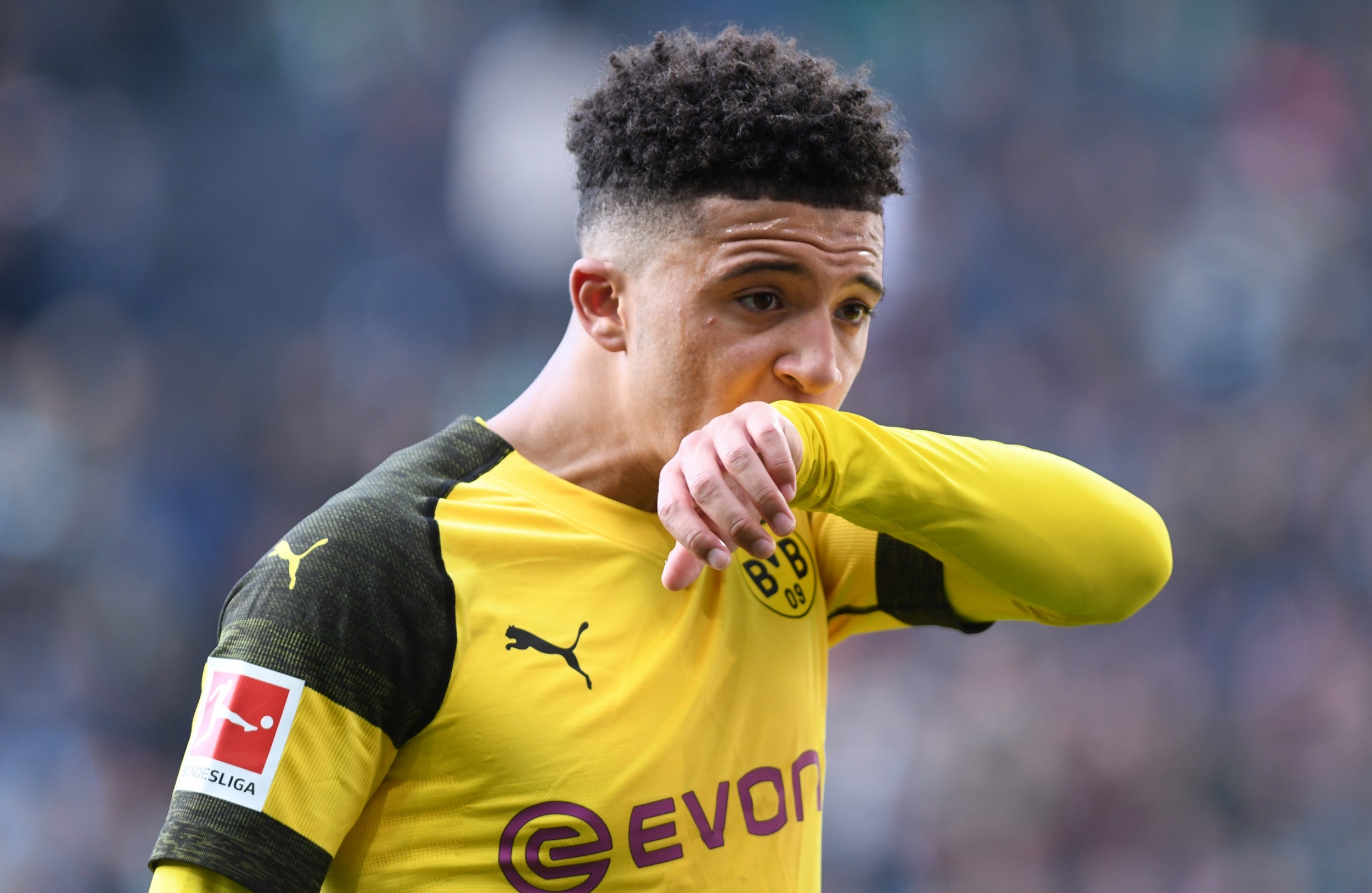 51/51

1. Jadon Sancho, 19, Borussia Dortmund – £128.5m

"Sorry you forgot something: Kylian Mbappe wants to play goalkeeper," he wrote. "FAKE NEWS."

The forward had earlier distanced himself from rumours of a move to Real Madrid while on international duty with World Cup winners France.

"Now is not the time to talk about Real Madrid," he said to one reporter.

"You always ask me the same thing, but it's not the time."

Mbappe enjoyed a fine 2018/19 campaign for PSG, scoring 39 goals in just 43 appearances, including four goals in the Champions League.

Source: Read Full Article